This probably isn't a topic you expect to read about on this blog, but even we at GoPetFriendly do not always take the dogs with us when we travel. Of course, we prefer to have the boys with us all the time, but there are times when taking them along isn't in their best interest.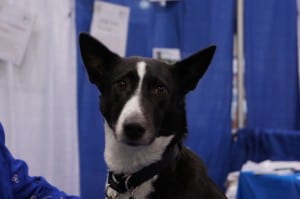 For example, we occasionally do a trade show like Meet the Breeds, and we don't take Ty and Buster with us. The crowds that pack this event would be overwhelming for our boys. And, the hustle and bustle of working our booth combined with caring for the dogs would be more than we could handle.
Another reason we would choose to leave the dogs behind is if we had to fly to our destination. Both Ty and Buster are too large to fly in-cabin, and we've never been comfortable with the thought of them traveling in the cargo hold of an airplane. Ty, being a Shar-pei, has a short nose, which can make it more difficult for him to breathe on a plane. And we're afraid our sensitive Buster would find the experience terrifying.
Luckily, a while back we found a kennel where the boys are well cared for and are excited to go. Because you never know when unexpected circumstances might require you to opt for boarding, it's less stressful for you and your pet if you've got a plan in place. Here are some tips to make sure you and your furry loved one are both comfortable.
Call the Boarding Facility and Take a Tour
The first step is to get some recommendations and then call the kennels in your area to ask for a tour. If you are told that you are not allowed to see the facilities – move on. Any place that's unwilling to show you where your pet will be staying is not a place you should be leaving them.
Also, carefully consider kennels that require you to schedule the tour in advance. I'm not saying this is an absolute deal breaker, but I've always been more comfortable with locations that are happy to show me around when they haven't had an opportunity to prepare for my visit.
Things to Notice During Your Visit
Allow yourself plenty of time to see the facility and ask any questions you may have. Take notice if the kennel is clean and smells pleasant. Ask to see where your pet will sleep, play, and be exercised. Observe the staff interacting with the animals and note if they are attentive and caring. Also, take notice of the behavior of the animals – are they happy and content or do they seem overly anxious or stressed? Finally, make sure there is adequate security to prevent pets from escaping.
Questions to Ask
During your visit find out how much time your pet will have outside of their enclosure, how often they will be fed, whether you can bring their food from home, what procedures are in place to ensure they get required medications, whether there is staff on-site 24 hours, whether the facility temperature controlled, whether there is a sprinkler system in the building, what steps would be taken in the event of a veterinary emergency, and whether you are allowed to bring their bed and favorite toy along for their stay.
Also, be sure you know what paperwork will be required to drop off your pet. Vaccination records are almost always necessary for boarding any animal.
Consider Day Care
If the facility you've selected offers day care, consider acclimating your pet by arranging for one or two short visits prior to boarding them for a number of days. This can help decrease their stress level because they will be in a familiar place, and they'll understand that you'll be back to pick them up.
Observe Your Pet's Behavior After Boarding
When we first boarded Buster and Ty we chose a very posh facility with televisions in each doggy suite and a gorgeous indoor/outdoor play area. It did wonders to assuage our guilt for leaving them behind, but when we returned it was like both dogs had forgotten all their training! My guess was that while they were at the kennel (if you could call it that), it was a doggy free-for-all, with little regard for any rules of proper decorum.
The facility they stay at now is more spartan, but it has a calm energy about it and the dogs don't run amok. They may not be watching Animal Planet, but they are well cared for and spend most of the day romping in the big dog yard. The best part is that Buster and Ty are both happily exhausted when we pick them up and sometimes their behavior has even improved!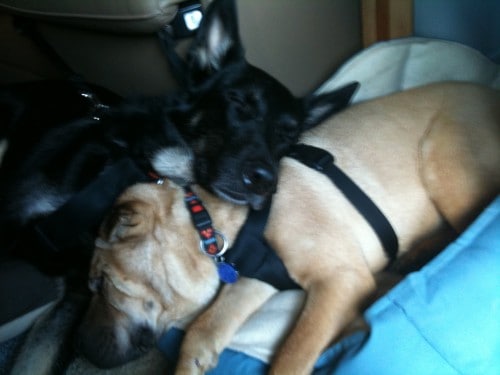 What are your experiences with boarding your pets? Do you have any other suggestions of other things that should be considered when tackling this difficult decision?
Planning a pet friendly trip of your own? We'll make it easy:
Pet Friendly Hotels | Pet Friendly Destinations | Pet Friendly Activities
Amazon Affiliate Disclosure: GoPetFriendly.com LLC is a participant in the Amazon Services LLC Associates Program, an affiliate advertising program designed to provide a means for website owners to earn advertising fees by advertising and linking to amazon.com, audible.com, and any other website that may be affiliated with Amazon Service LLC Associates Program. As an Amazon Associate, the owner of this site earns a commission from qualifying purchases.
(Visited 439 times, 1 visits today)