Don't plan too much.
It's the advice I give anyone setting off on a pet friendly road trip. The problem is the way our brains work. We find the most popular 1,000 things to do at our destination of choice, pack it all into a one-week schedule … complete with reservations, and then freak out when things go sideways.
Flexibility is what's key when you're traveling with your pets. The weather may not be ideal on the day you've scheduled a hike. Or, you may wake up and want nothing more than to lay on the beach on the day you've got reservations for a guided boat tour. What we've learned is that you can have your cake and eat it too … at least most of the time.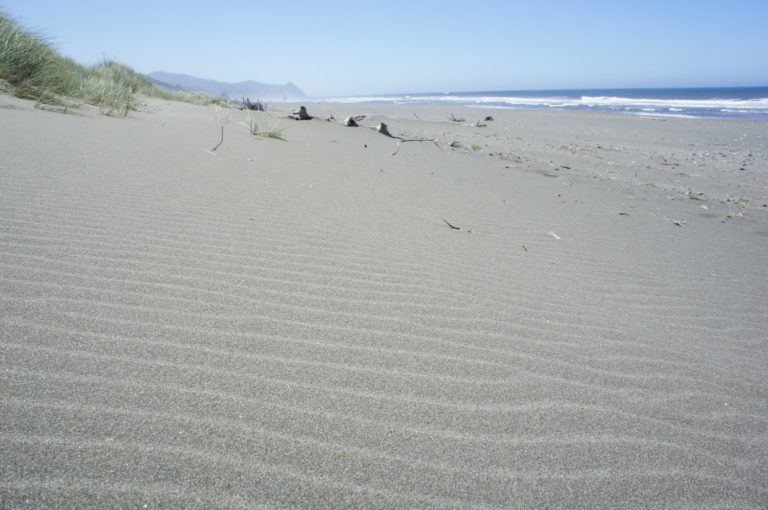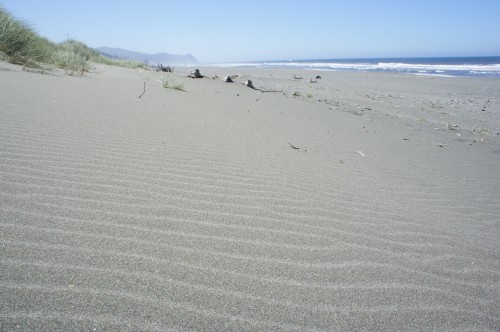 Oregon is a state neither of us had ever set foot in and we've been looking forward to exploring it with the dogs. About 50 miles after we crossed the border, we found a pet friendly campground in Gold Beach, and decided to call it a day – considerably earlier than usual. Before going any further we needed time to lay out a plan for tackling this state.
An afternoon stroll through town brought us to a forest service office and a great selection of trip planning resources. All the states publish a tourism guide and Oregon's is especially well done. They also have a special guide for people traveling the coast on Hwy 101. We grabbed both guides, a free Oregon highway map, and a couple of cold beverages to sit down and formulate our course of action.
Area by area we worked our way though the state … beaches we'd likely have to ourselves, picturesque fishing towns, a hike with 11 waterfalls … the options were spectacular. Using a Sharpie to mark the map with everything we might like to check out, a tentative plan emerged. We'll stick close to the coast as we head north, swing over to meet up with friends and family in Portland, and then continue on to Washington and British Columbia. Eventually we'll make our way back south – that's when we'll travel inland to see Mt. Hood, the Willamette Valley wineries, and Crater Lake.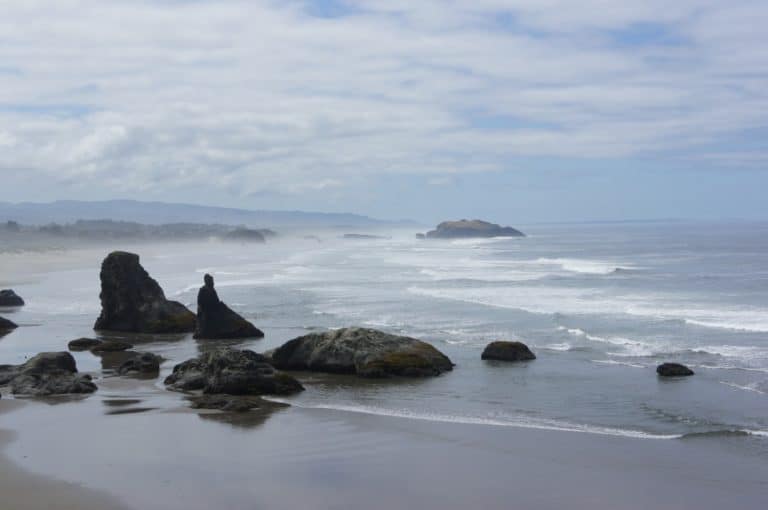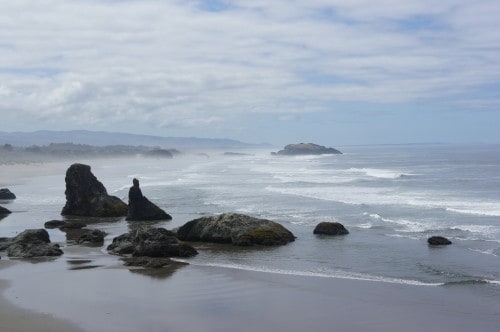 Following along on a map is something most of us do as we travel, so using a map to mark the attractions you want to see makes perfect sense. It gives you a great visual of what's coming up, and allows you to prioritize when several options are located close together. Spontaneity is the best policy when traveling with pets, and seeing your options on a map can make that easier as well. Is a driving tour part of the plan? Leave that for a cloudy day and rent that canoe while the sun is shining.
Unless your trip will be ruined if an event doesn't work out, think twice before making reservations. From dinner, to kayaking, to hotel rooms, to boat tours – we've been able to call at the last minute and find availability. With no deposits to lose, you're free to spend more time, leave early, or add a new discovery to your itinerary.
Thus far, Oregon is one of our favorite places – at least this time of the year! Using the tips we found in the visitors' guide, we played by the water in Gold Beach, admired the scenery in Bandon, and were blown away by the dunes near Winchester Bay. We've made it as far north as Florence – about 170 miles from California – and we can't seem to drag ourselves away from this little town (more about that later). In this case, use your map for motivation … seeing the exciting places further up the road is likely what it will take to get our wheels turning again.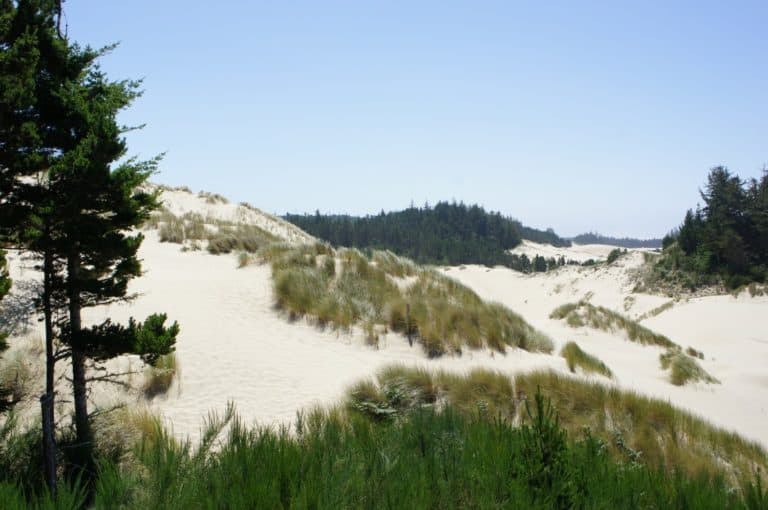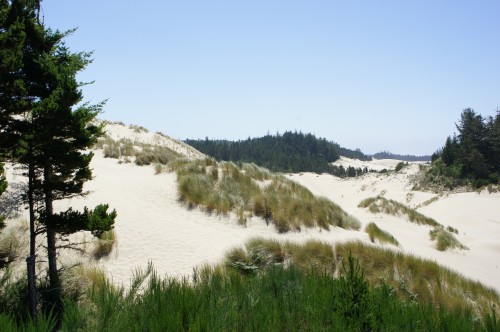 Lastly, the map becomes a keepsake of your trip when you get back home. Coupled with the pictures you take along the way, you'll be able to live your adventure over and over.
Amazon Affiliate Disclosure: GoPetFriendly.com LLC is a participant in the Amazon Services LLC Associates Program, an affiliate advertising program designed to provide a means for website owners to earn advertising fees by advertising and linking to amazon.com, audible.com, and any other website that may be affiliated with Amazon Service LLC Associates Program. As an Amazon Associate, the owner of this site earns a commission from qualifying purchases.
(Visited 857 times, 1 visits today)