Few places that are more beautiful or dog friendly than Portland, Oregon in the summer! We first fell in love with this city in 2011, and we keep finding reasons to return. The parks, the eclectic neighborhoods, the brilliant food trucks … there's always something new to see, but in many ways it's all so comfortably familiar.
It would take a lifetime of warm, sunny days for me to get tired of exploring Portland's nooks and crannies, but Ty and Buster prefer more variety. They like to trade the concrete and asphalt for a chance to get off the beaten path and have some grass between their toes.
Northern Clark County Scenic Drive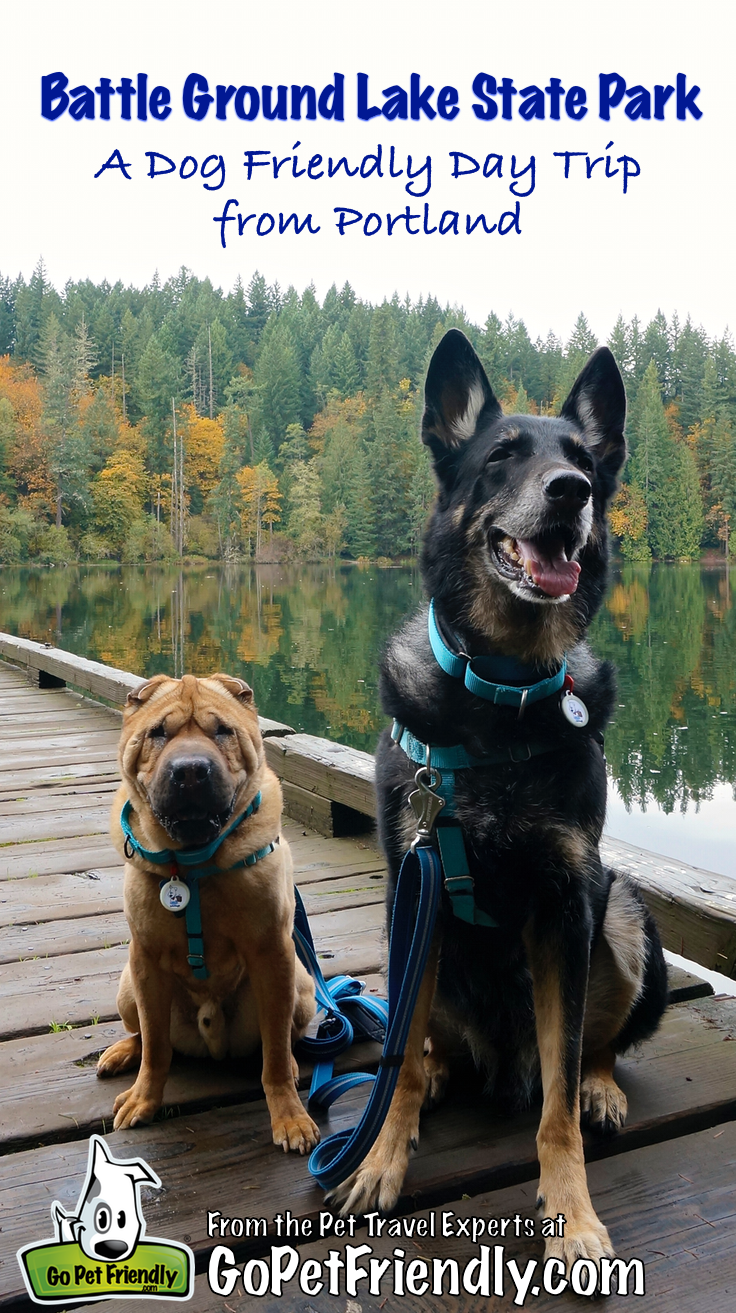 Fortunately, there is no shortage of interesting, dog friendly day trips from Portland! We've been out to Hood River and checked out the dog friendly Columbia River Gorge, so this time we decided to take the boys on the Northern Clark County Scenic Drive.
We headed north from Portland, across the Columbia, and into Washington to catch the 70-mile loop through La Center, Yacolt, Battle Ground, and Ridgefield. Much to Ty and Buster's delight, we found a great selection of dog friendly parks along the route:
Please note that all of the above listed parks require pets to be leashed, unless there is a designated off-leash area.
With every intention of spending the day seeing all these great parks, we started at Battle Ground Lake, and our motivation went up in smoke.
Battle Ground Lake State Park
We arrived to the sound of birds chirping and the smell of lunch being cooked on the grill. Ty and Buster were immediately enamored with the place, and hopped out of the car ready to investigate.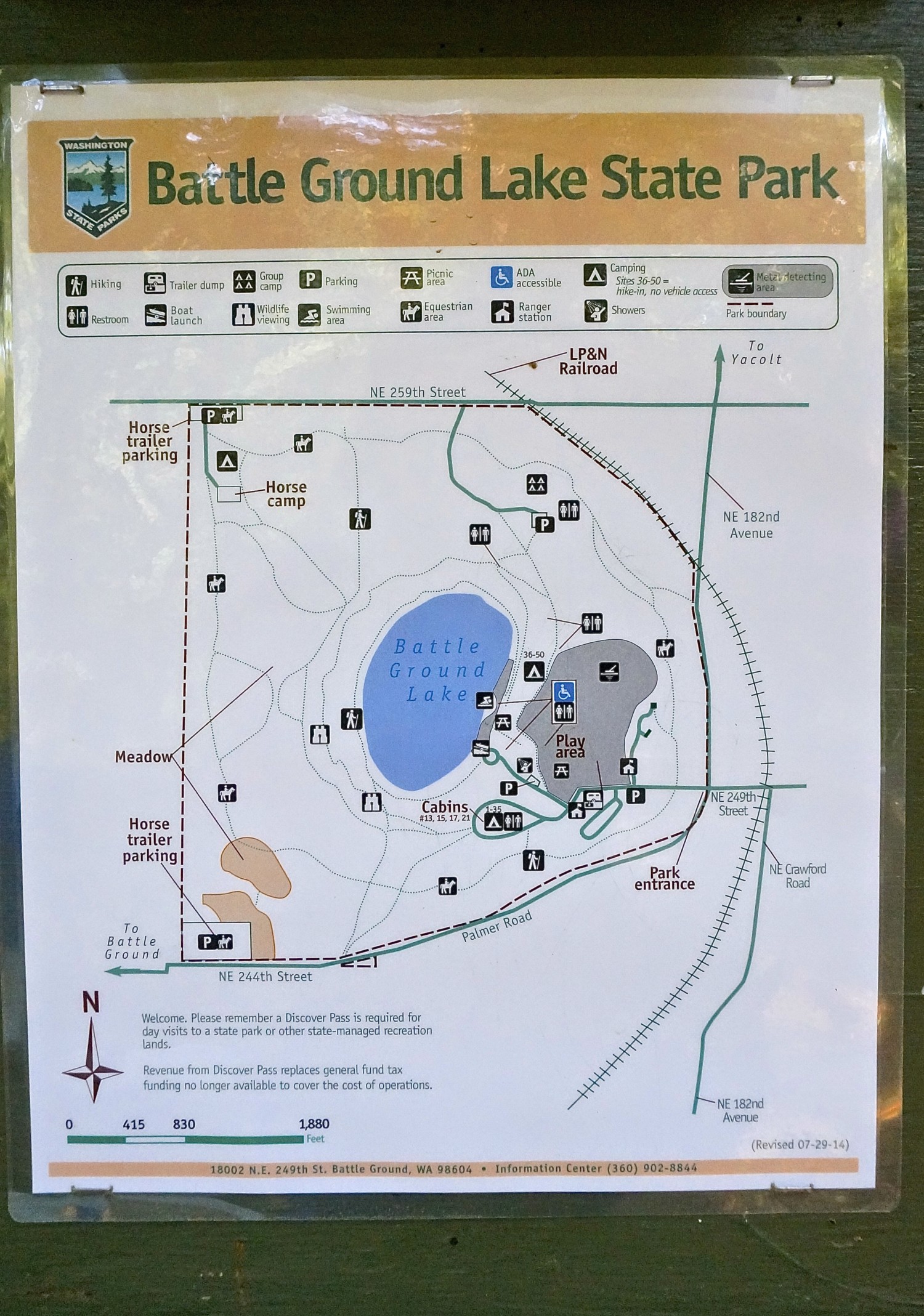 There are ten miles of hiking trails, and leashed dogs are welcome to enjoy all of them with you. From the wooded path around the lake, to the open meadows where you're likely to share the trails with horseback riders, there is plenty of space to explore.
Lake Trail
The trees around the lakeshore were lit up like sparklers on the 4th of July against the background of Douglas Fir, so we opted for the Lake Trail, which allowed us to admire the display from every angle.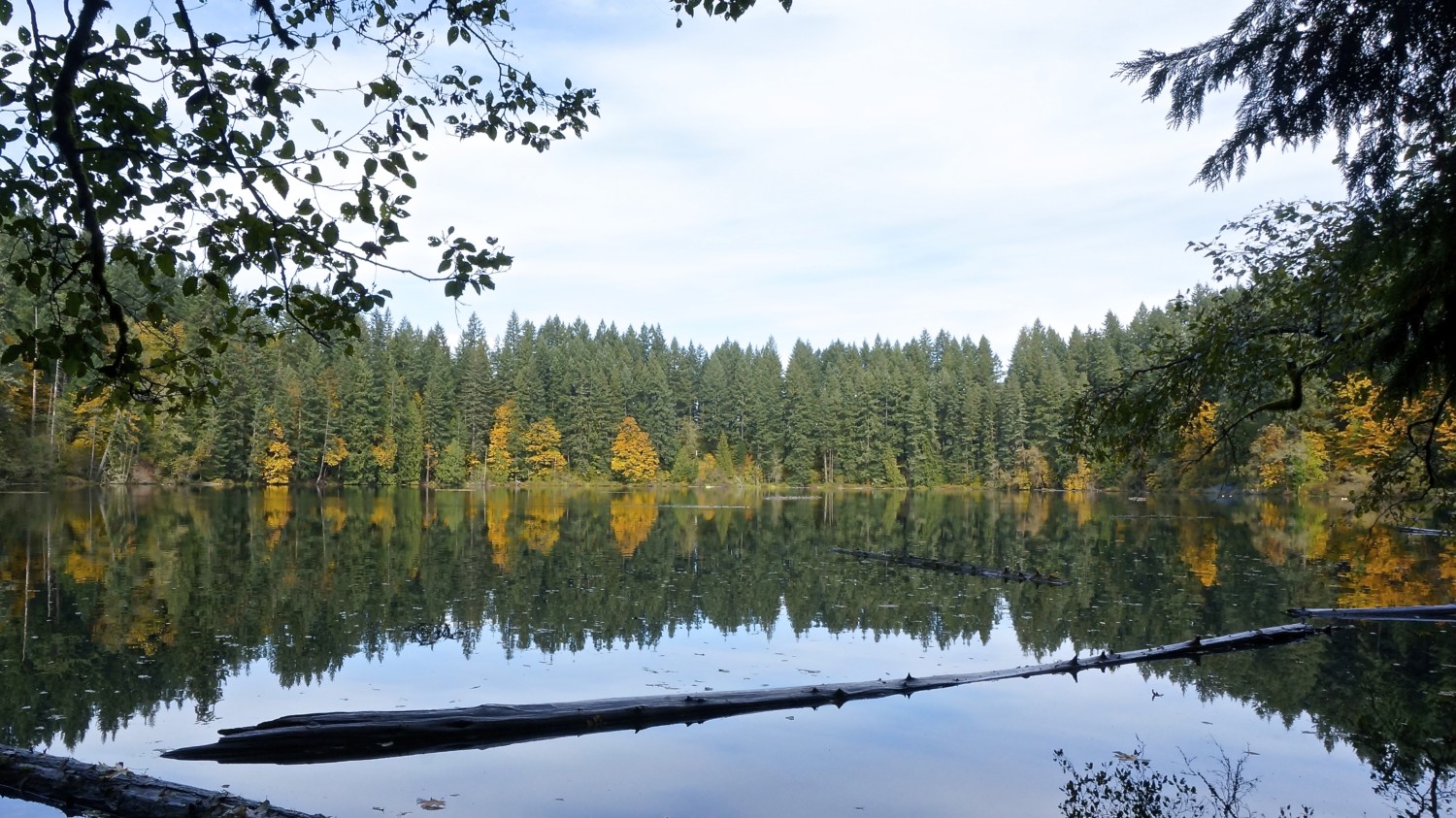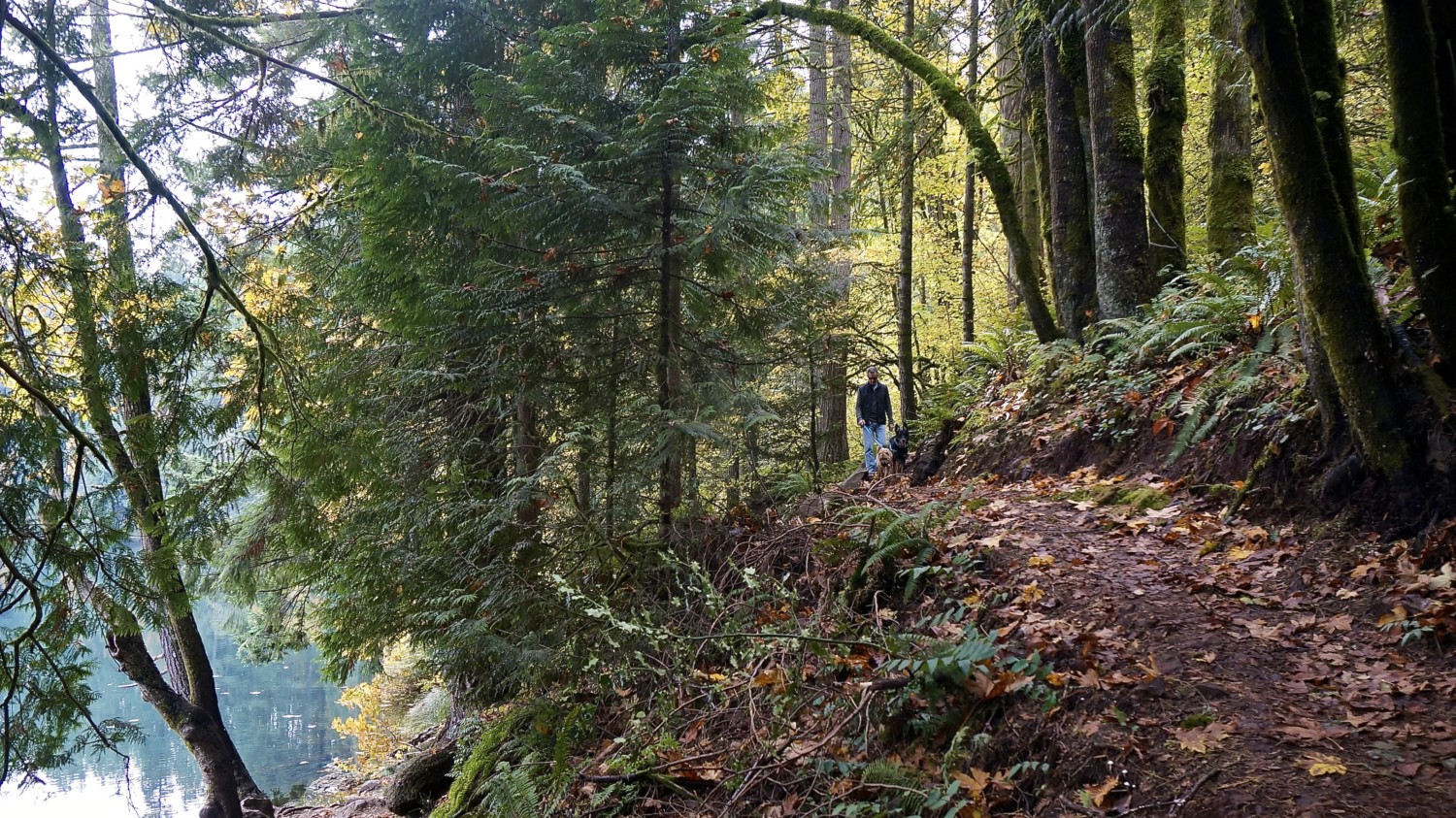 It's hard to believe you're less than 30 miles from downtown Portland as forest floor absorbs each footfall and the moss and ferns reach out like old friends to greet you. An almost hypnotic peacefulness settles over everything, and the only sound you hear is the splash of canoe paddles on the lake.
We were mesmerized by the crystal clear water, which fills the caldera of a volcano that erupted about 100,000 years ago. Evidence of the eruption is still visible in the basalt boulders and volcanic ash you find around the park.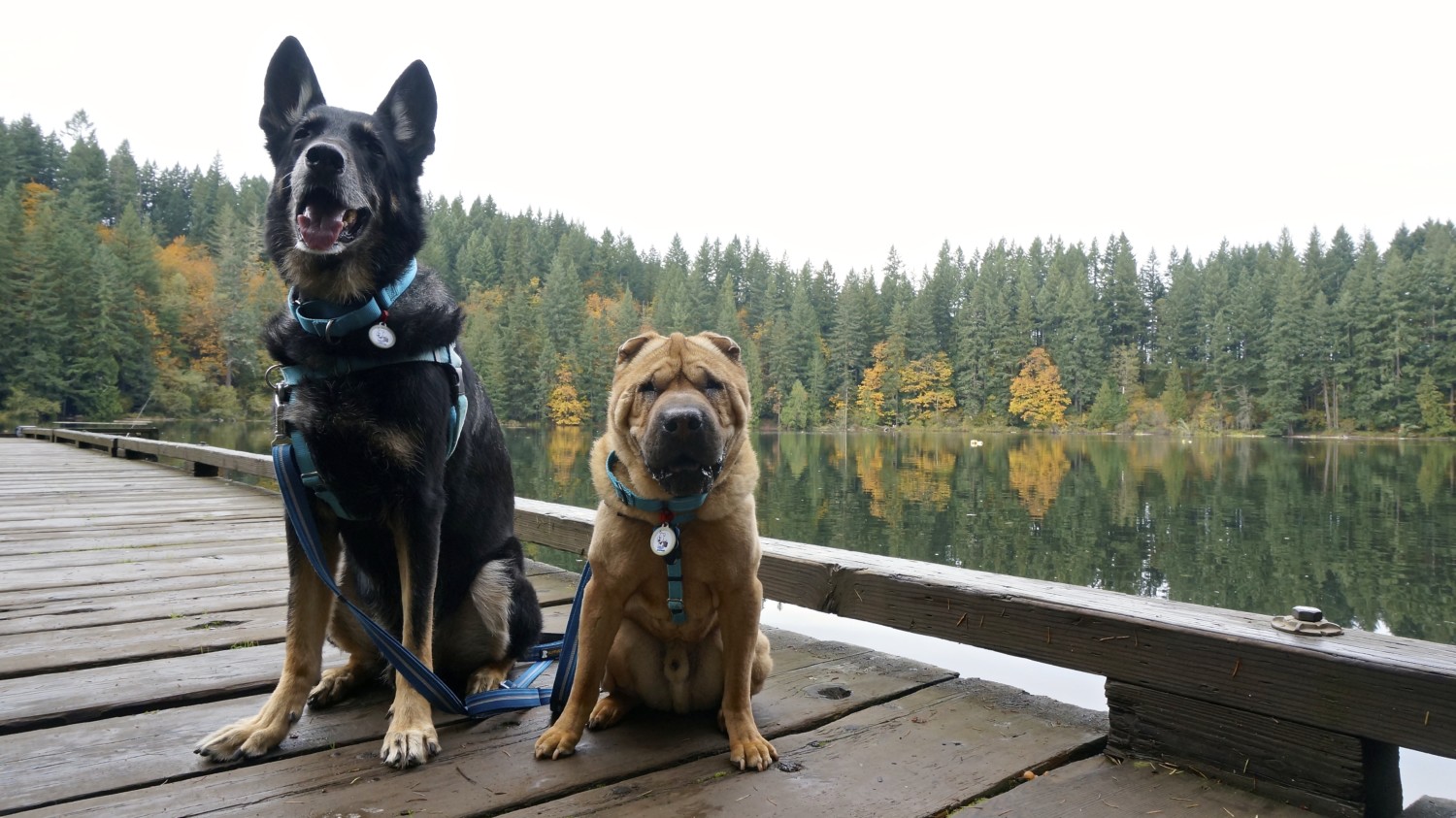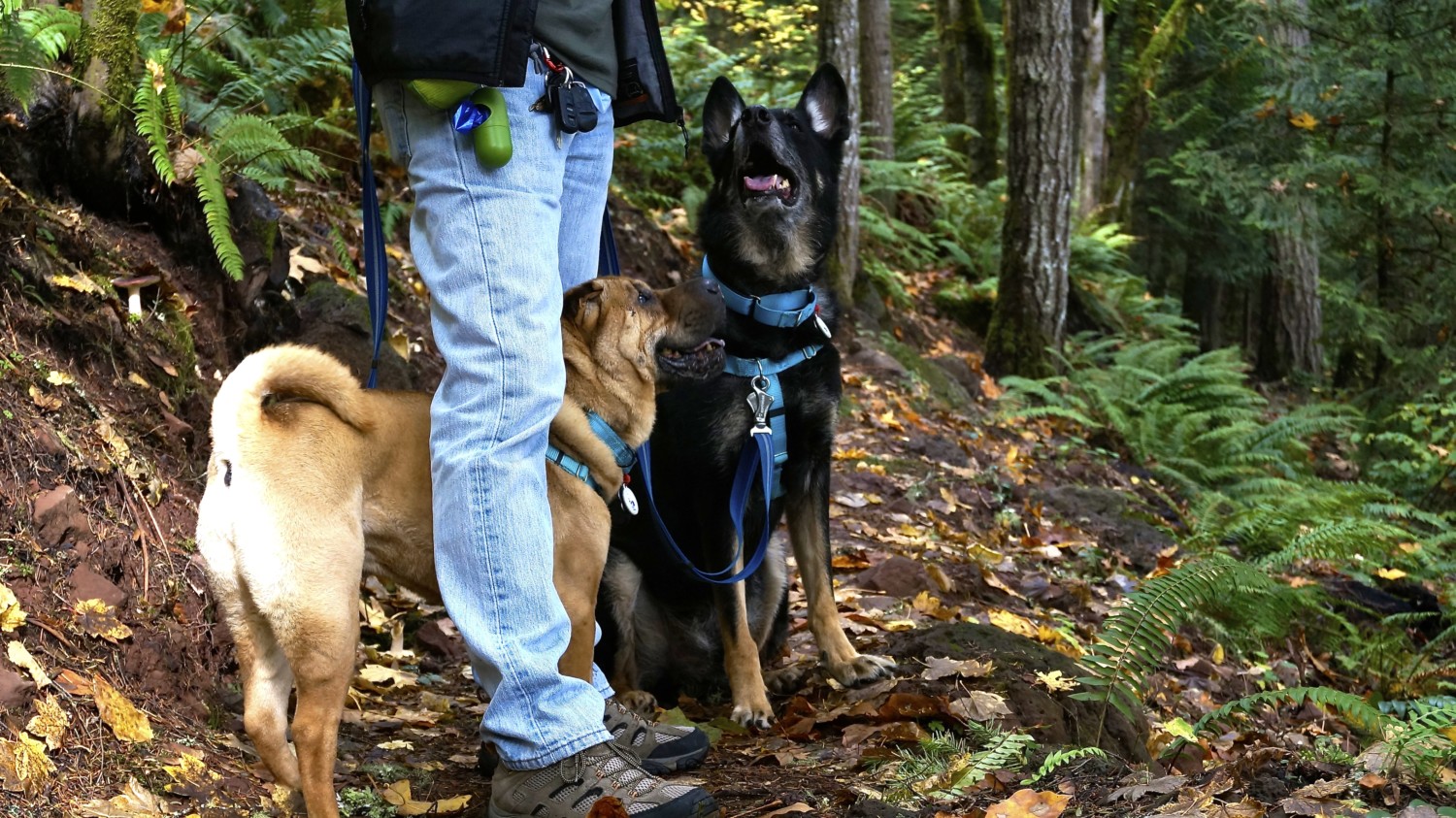 The park offers a variety of activities besides hiking, including fishing, swimming, boating (non-motorized), biking, camping, badminton, baseball or softball, volleyball, horseshoe, bird watching, and picnicking.
There's a 60-foot dock, a boat ramp, kitchen shelters with picnic tables, a playground, and restrooms. Buster and Ty took one look at the beautiful, shady day-use area and insisted that we pull out our hammocks and get comfortable! Luckily, after a similar experience in Jackson, Wyoming, we're always prepared with the hammocks, dog zip line, and a blanket and beds for the boys in the car.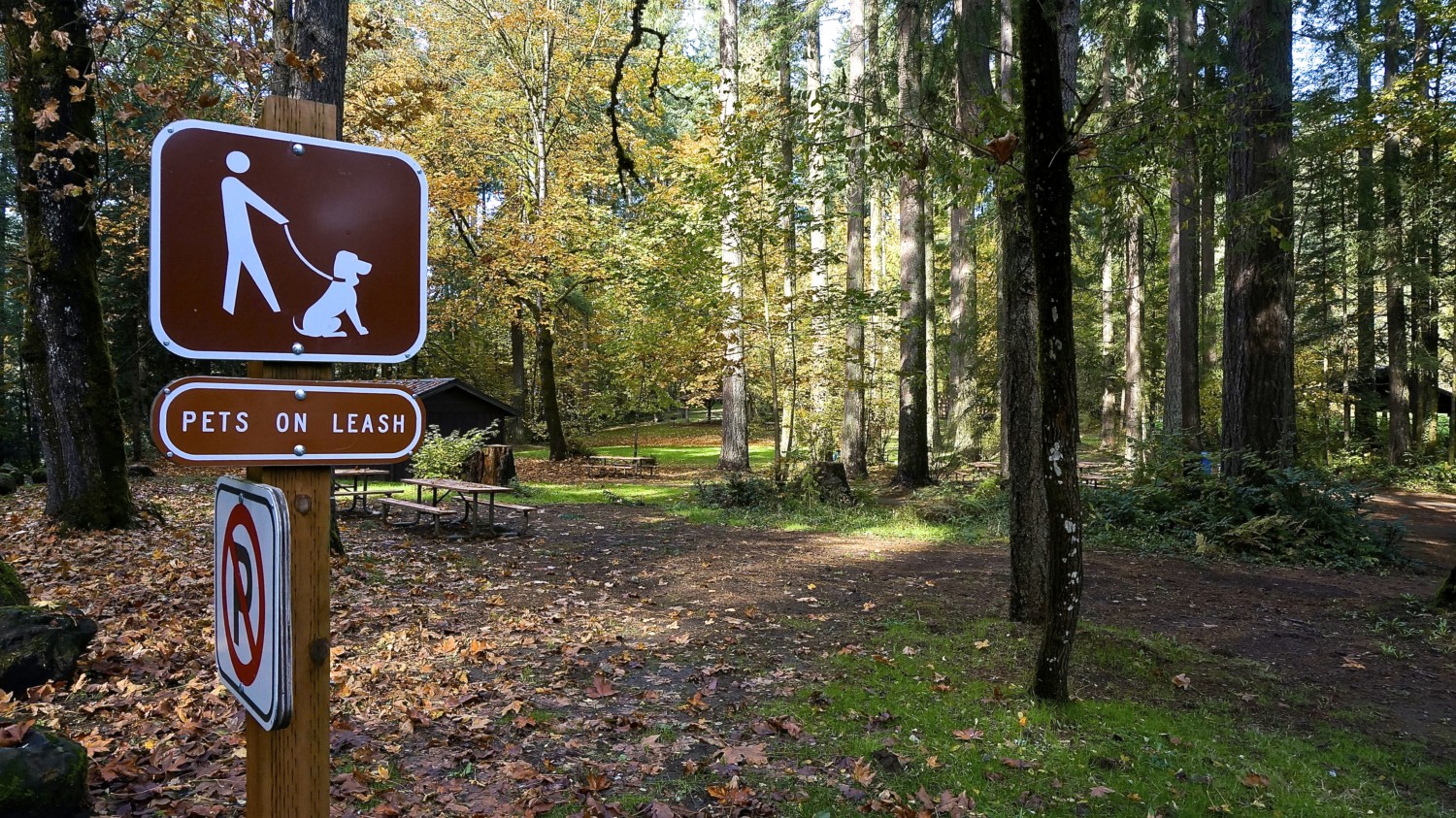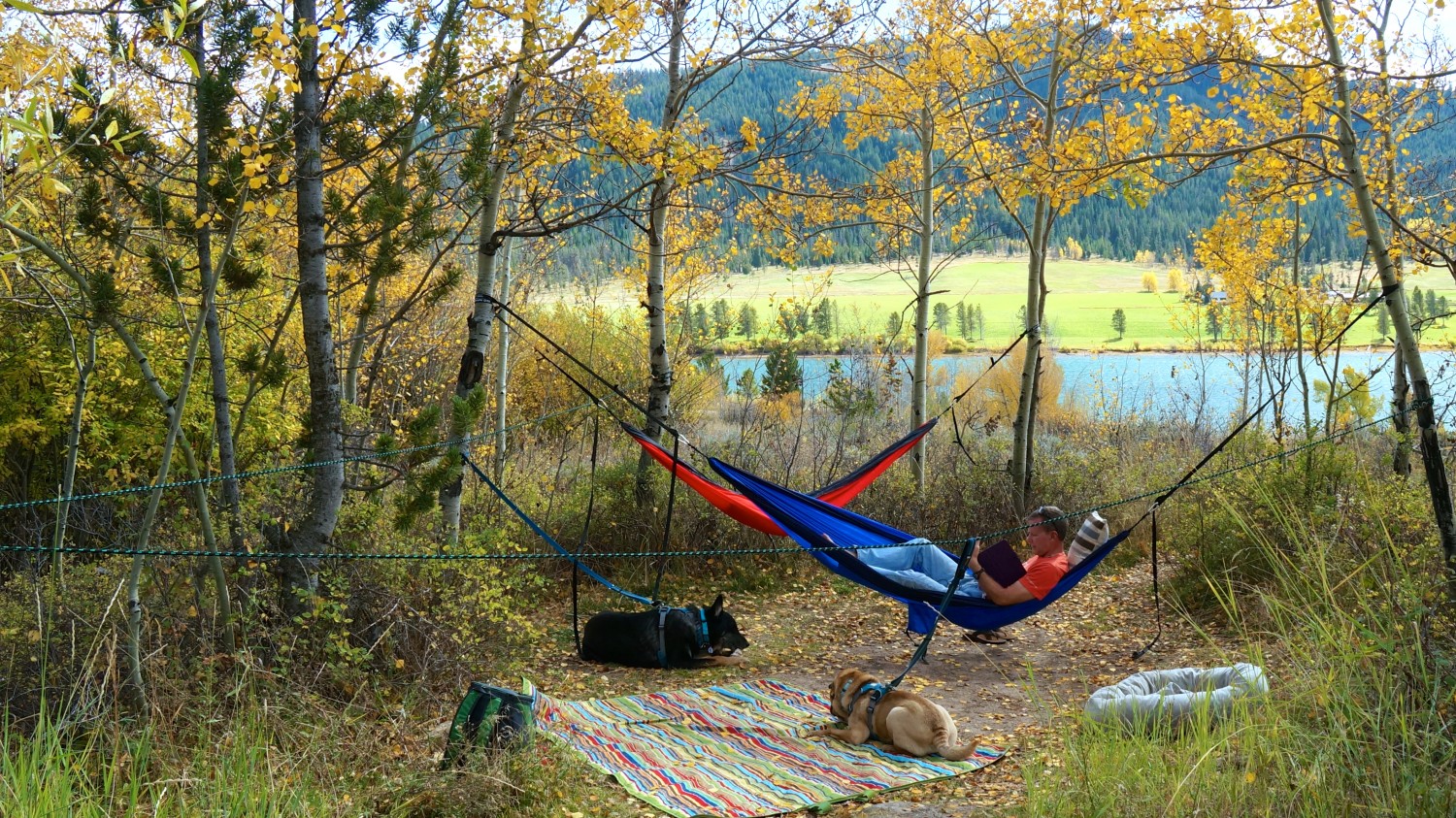 What started out as an ambitious adventure turned into a completely relaxing day with the dogs – and it was exactly what we all needed! If you're near Portland and looking to get away from it all for a few hours, we highly recommend Battle Ground Lake State Park.
Planning a pet friendly trip of your own? We'll make it easy:
Pet Friendly Hotels | Pet Friendly Destinations | Pet Friendly Activities
Amazon Affiliate Disclosure: GoPetFriendly.com LLC is a participant in the Amazon Services LLC Associates Program, an affiliate advertising program designed to provide a means for website owners to earn advertising fees by advertising and linking to amazon.com, audible.com, and any other website that may be affiliated with Amazon Service LLC Associates Program. As an Amazon Associate, the owner of this site earns a commission from qualifying purchases.
(Visited 3,199 times, 1 visits today)