Over Easter weekend, we parked our tails at the John James Audubon State Park with our dogs. Located on US Highway 41 in Henderson, KY, it's the perfect place to relax and connect with nature.
Sniffing Around
John James Audubon, the renowned naturalist and artist, resided in Henderson from 1810 to 1819. He came with his family to operate a small mercantile business and to explore the surrounding wilderness in search of wild birds to study and sketch. Audubon State Park now consists of approximately 700 acres, mostly hilly forests, that include a 340-acre state nature preserve. A museum on the grounds houses the world's largest collection of Audubon artifacts and offers exhibits on his life.
What We Did
Mostly, we relaxed. During the days we walked Ty and Buster on the park trails and roads. The Eagle Glenn pet trail offered a 0.9 mile loop through the woods; the park roads added another 2-3 miles, taking us through the campground area and past the museum, cottages, golf course, picnic pavilions, tennis courts, and man-made lake. There are also about 6 miles of forest hiking trails that are not pet friendly.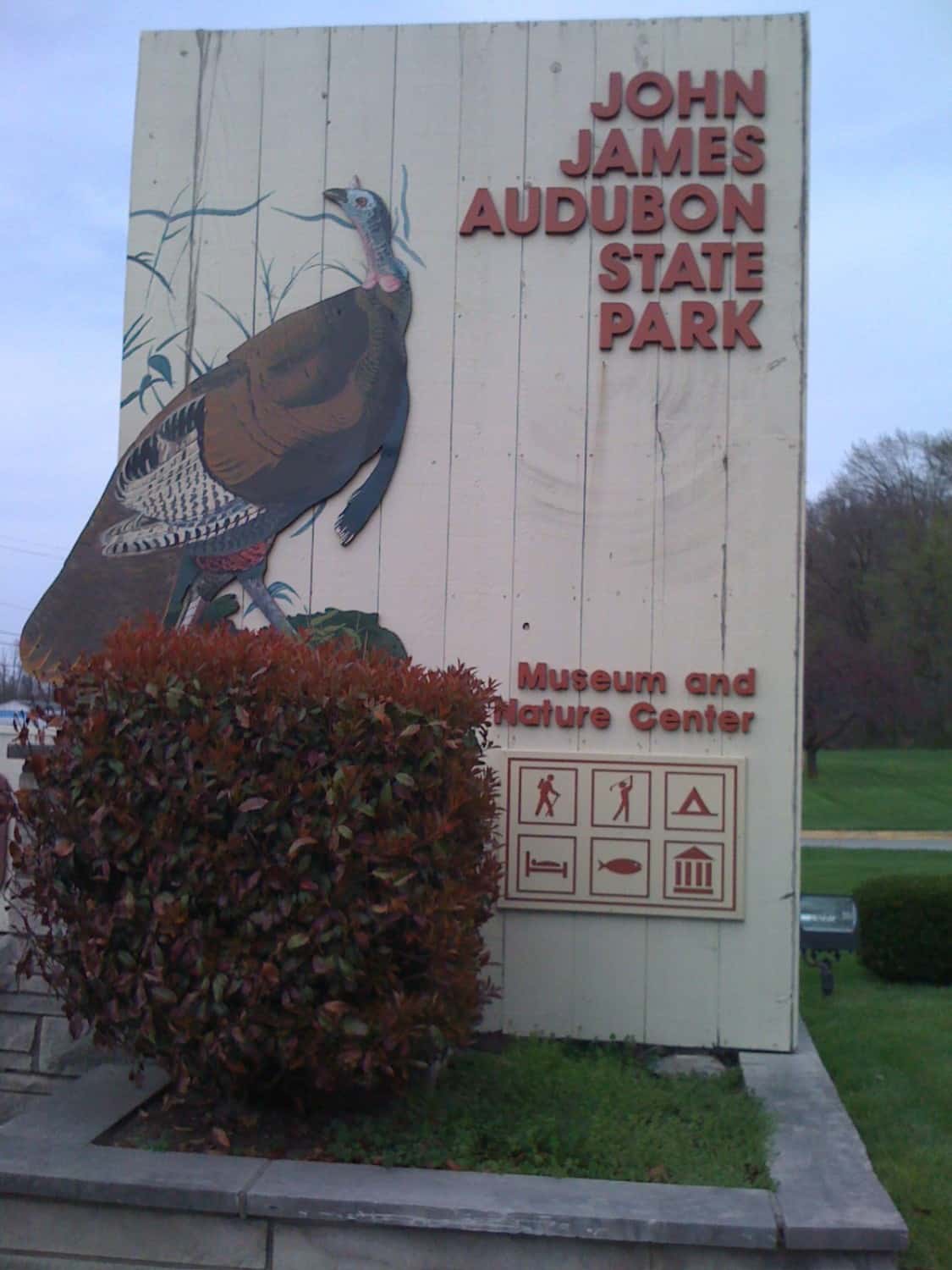 Although it's not pet friendly, we also visited the internationally acclaimed Audubon Museum. Along with many examples of Audubon's art, the nature center included a wildlife Observation Room, a Discovery Center with hands-on exhibits, and a Learning Center where the park naturalist and art educator conduct environmental and art programs.
One of Amy's sisters lives nearby in Evansville, IN, and their parents also happened to be visiting for the weekend. In the late afternoons, we all got together for an old-fashioned campfire – complete with burgers, dogs, and s'mores. Ahhh … sometimes it IS the simple things that matter most.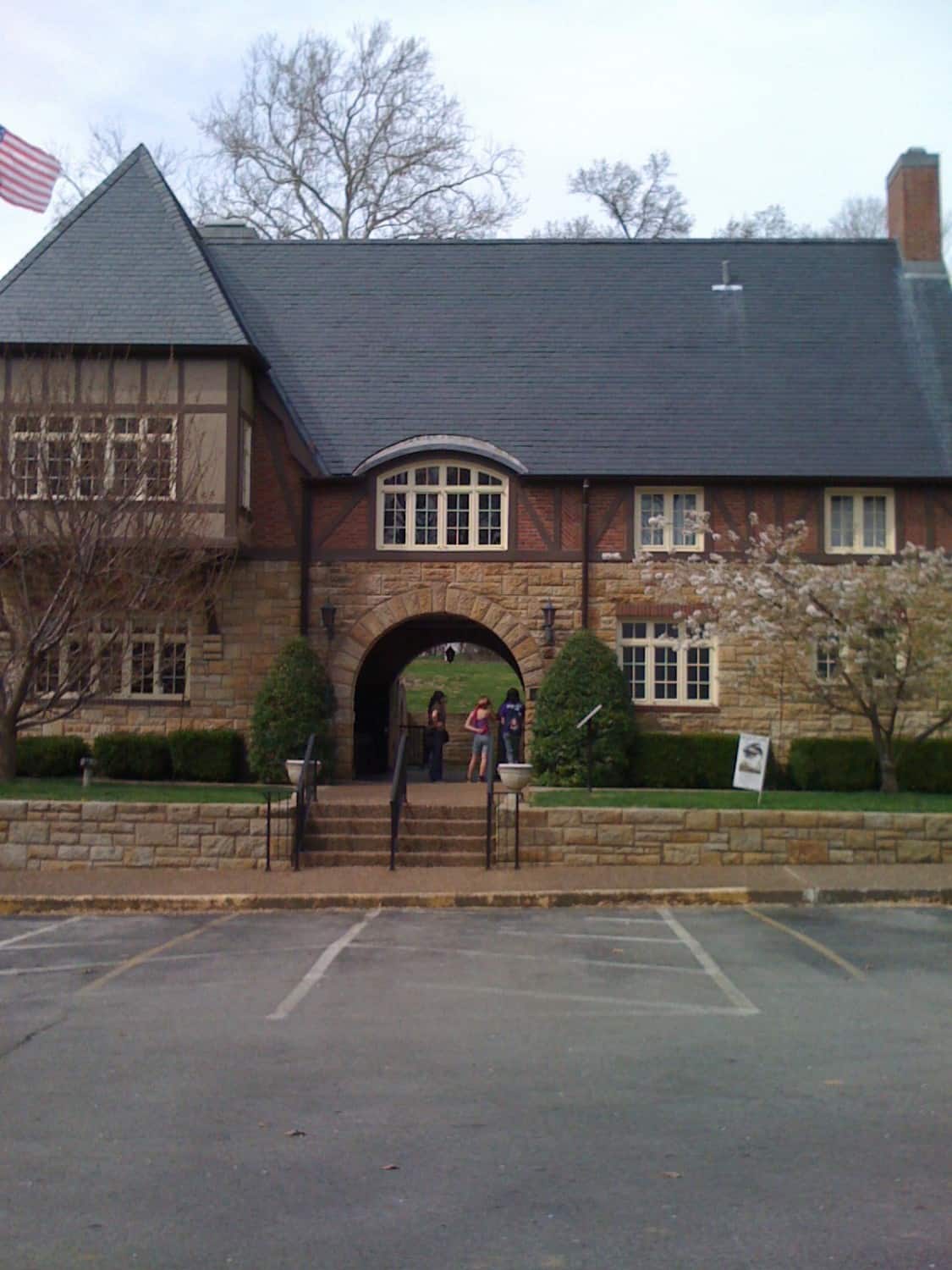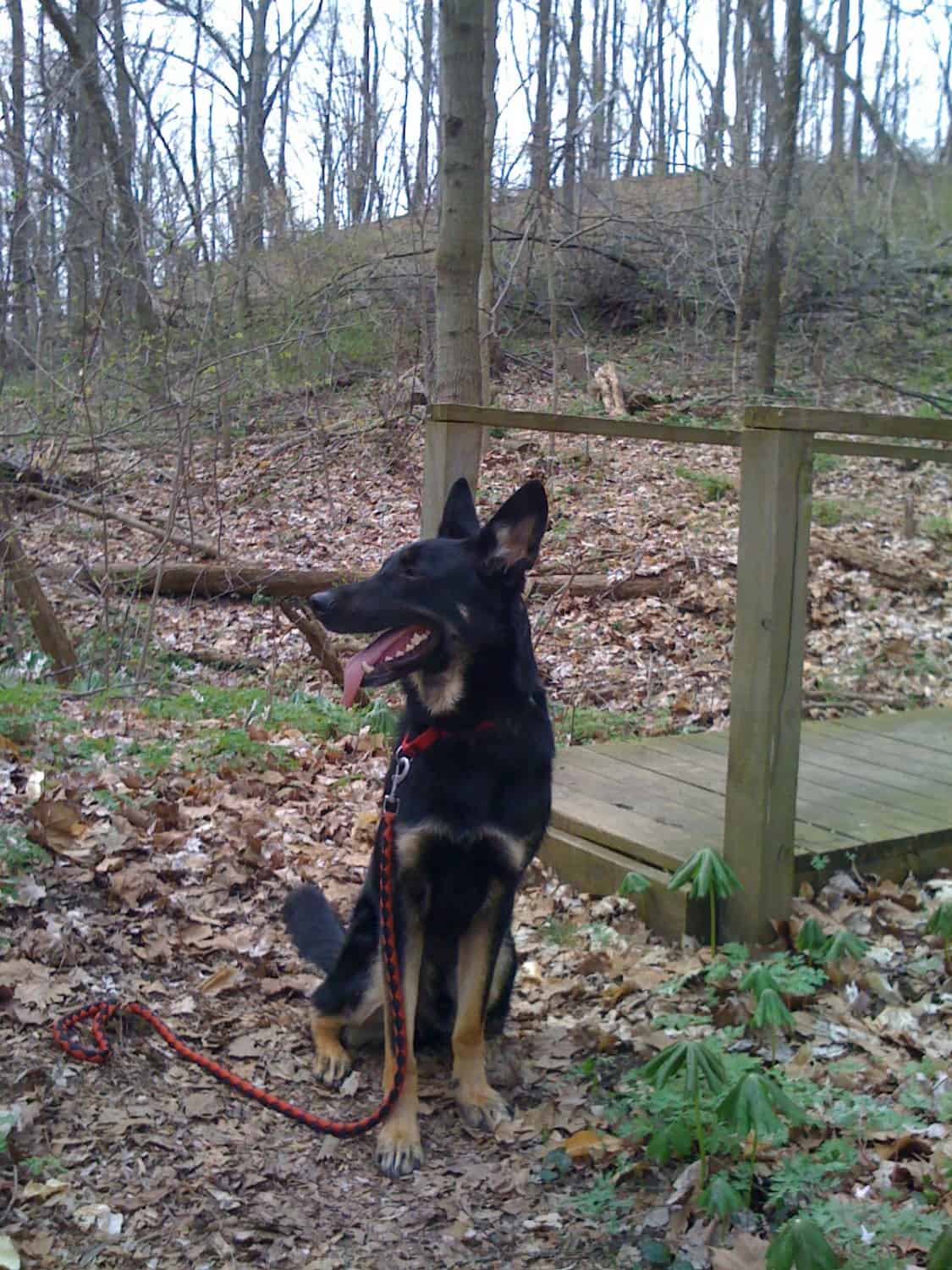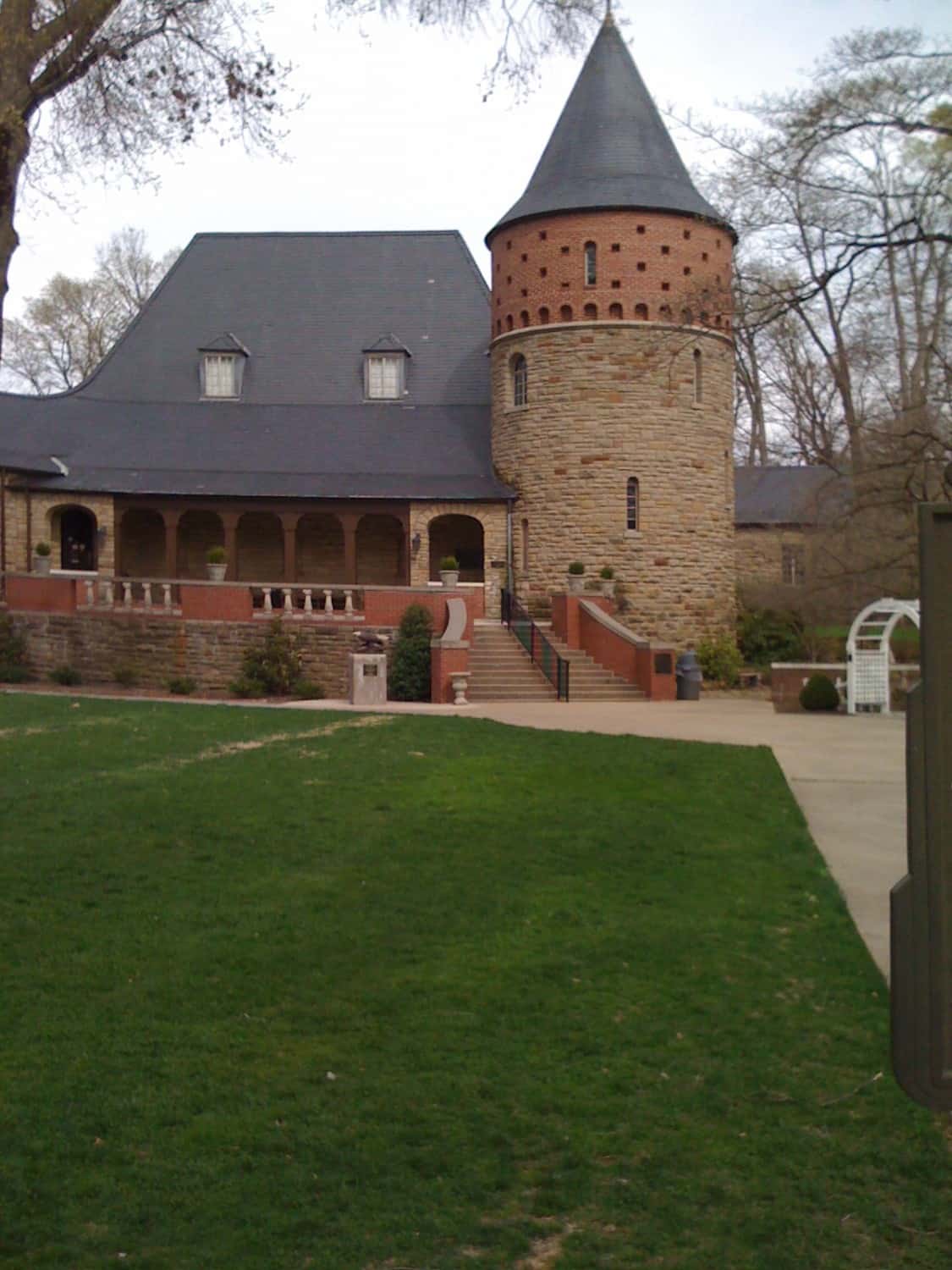 Where We Stayed
We stayed in the pet friendly campground, which covers almost 70 acres. The atmosphere seemed much more relaxed, a feeling of being more with nature, than some of the other more "commercial" campgrounds and RV parks we've visited so far. Are all state parks like this? If so, I'm sold. If you're not camping, the park has five 1-bedroom cottages and one 2-bedroom cottage, all fully furnished – including tableware, cooking utensils, and linens.
Amazon Affiliate Disclosure: GoPetFriendly.com LLC is a participant in the Amazon Services LLC Associates Program, an affiliate advertising program designed to provide a means for website owners to earn advertising fees by advertising and linking to amazon.com, audible.com, and any other website that may be affiliated with Amazon Service LLC Associates Program. As an Amazon Associate, the owner of this site earns a commission from qualifying purchases.
(Visited 1,085 times, 1 visits today)