Last week I gave you the low-down on our 2013 travel season, but what everyone always wants to know is … what are your favorite places?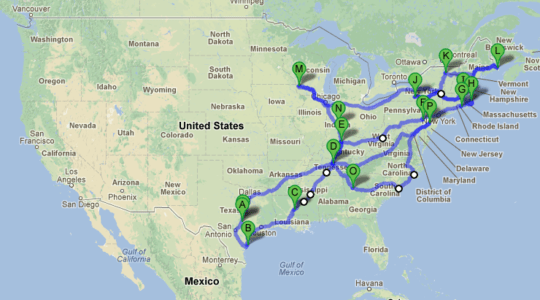 Choosing favorites is ruff! How do you compare the uplifting experience of Glen Highland Farm with the beachy fun of Provincetown? Who could rank the stunning beauty of Acadia National Park against the unbridled merriment of New Orleans?
It's all just a matter of personal preference, of course. But, as you're thinking about summer travel plans, perhaps my views would help. With that in mind, I went to battle with the list of our 2012 pet friendly travel destinations and ranked my top ten. Here are the results …
#10. Stowe, Vermont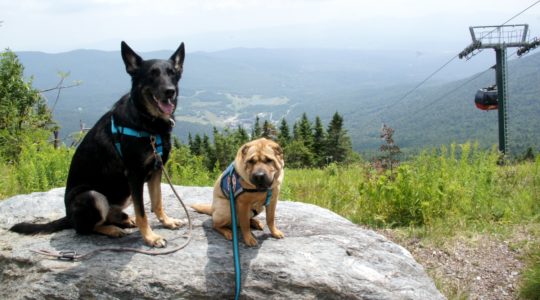 We had an amazing time and beautiful weather in Stowe – from the pet friendly gondola ride, to strolling Main Street, to hitting the hiking trails … this town took our breath away.
#9. Portland, Maine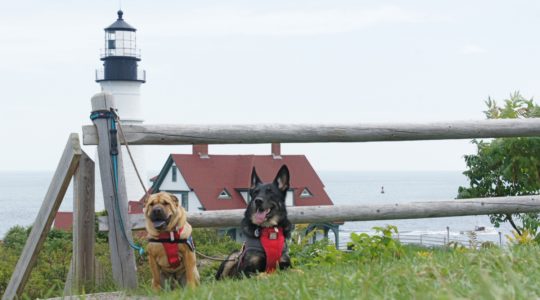 A great place for a pet friendly vacation! Portland has the trails, the shopping, the restaurants, the parks … and some of the best views anywhere!
#8. Boston, Massachusetts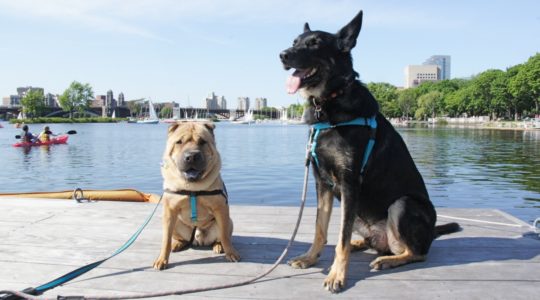 Where do you even start with Boston? The Freedom Trail, the greenways, the harbor walk, the parks along the Charles River – if you love exploring cities with your dog, this is the place for you!
#7. The Natchez Trace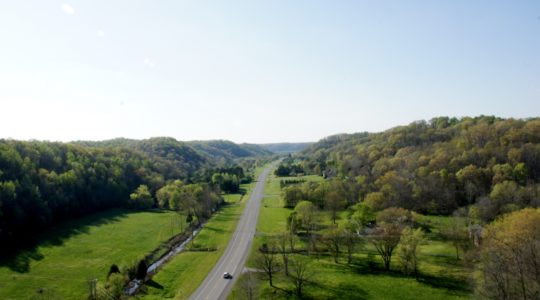 What a find! Until last year, I'd never even heard of this 450-mile historic route between Natchez, Mississippi and Nashville, Tennessee. Now I'd jump at the chance to drive the Natchez Trace again in a heartbeat.
#6. Burlington, Vermont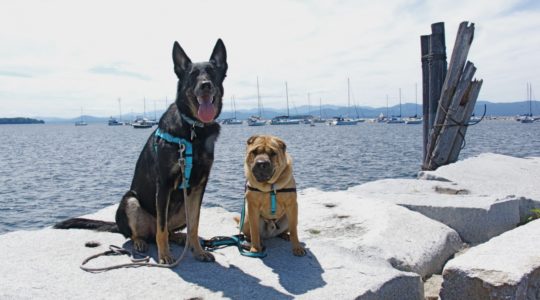 I'm partial to lakeside cities and hanging out on the shores of Lake Champlain in Burlington was a real treat. Lounge on the waterfront and then stroll over to Church Street for a great selection of pet friendly shops and restaurants!
#5. Newport, Rhode Island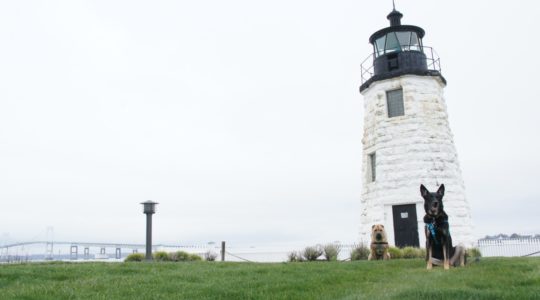 Last year was the first time we'd been to Newport with Buster and Ty, and therefore, we did some different things than we had in the past. If you like to walk, this a great place to vacation – the Cliff Walk, Bellevue Avenue, and  Goat Island are perfect places for a stroll with your pooch.
#4. Land Between the Lakes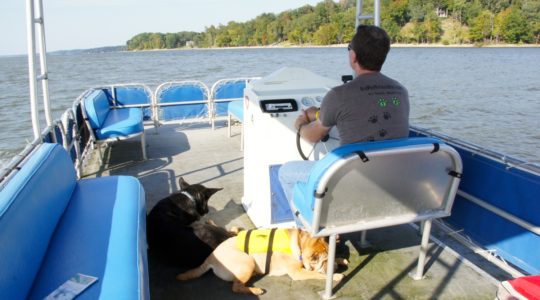 Western Kentucky may not top your list of pet friendly vacation destinations, but then you'd miss out on Land Between the Lakes! The peaceful week we spent there on Lake Barkely felt more like a "vacation" than any of our other stops all summer.
#3. Acadia National Park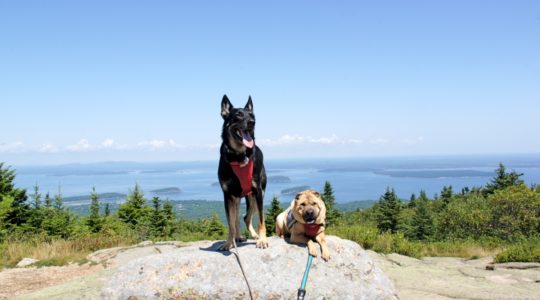 National Parks have a reputation for not welcoming pets – but that's not true for Acadia! Dogs are welcome on almost all of the 120 miles of hiking trails and 45 miles of carriage roads in the park and in most of the public areas. If you prefer Mother Nature with a side of civilization, spend your days in the park and your evenings in pet friendly Bar Harbor.
#2. Provincetown, Massachusetts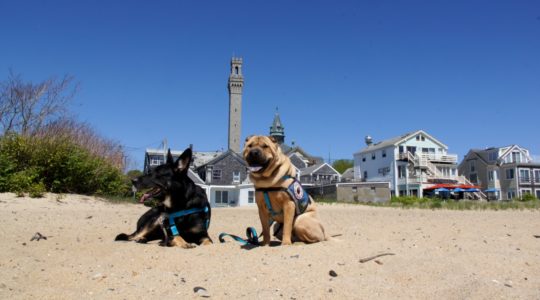 If you're looking for a pet friendly beach, we highly recommend Provincetown! Dogs can join you on the sand all day, and are welcome to play off-leash between 6 and 9 in the morning and evening during the summer. The friendly folks make hanging out in town fun, but there are also opportunities for solitude, if you prefer.
#1. Glen Highland Farm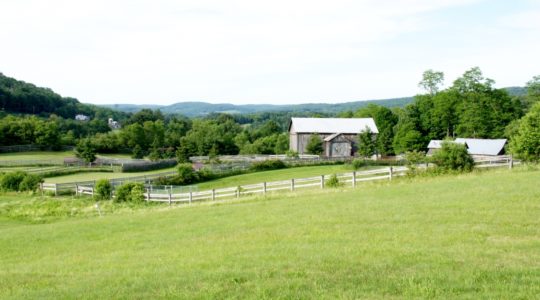 The place we saw last summer that I'd most like to return is Glen Highland Farm. Buster and I could have easily spent a week exploring all 200 leash-free acres, splashing in the creek, and soaking up the sun from a hammock. Knowing that all of this goes to support Sweet Border Collie Rescue just adds to the experience. We only spent one night with John and Lillie last summer, and I've been thinking about it ever since. Rent one of their cabins, RVs, or tents and treat yourself to a truly unique dog friendly vacation.
Tomorrow we'll be kicking off our Best City for Pet Travelers tournament – I wonder if any of these places will make the cut!
Planning a pet friendly trip of your own? We'll make it easy:
Pet Friendly Hotels | Pet Friendly Destinations | Pet Friendly Activities
Amazon Affiliate Disclosure: GoPetFriendly.com LLC is a participant in the Amazon Services LLC Associates Program, an affiliate advertising program designed to provide a means for website owners to earn advertising fees by advertising and linking to amazon.com, audible.com, and any other website that may be affiliated with Amazon Service LLC Associates Program. As an Amazon Associate, the owner of this site earns a commission from qualifying purchases.
(Visited 233 times, 1 visits today)