Stories have been popping up on my radar lately. Stories about people who've planned "bucket list" trips with their dogs after receiving the news that their pet was sick and wouldn't have much time left. I read every one … drawn to the expression of love that these folks are making for their pets, and wondering what they imagine their best friend wants to do and see in their remaining weeks or months. It's beautiful and heartbreaking, and it reminds me of how GoPetFriendly.com got started.
We've told you the story of how a stray dog came into our lives and sparked the idea to launch a pet travel website, but we haven't shared how two accountants gathered the courage to cash in their chips, turn their lives upside down, and take a flying leap off the deep end. The truth is, we were emboldened by tragedy.
Buster wandered into our cul-du-sac in May of 2008, at the same time a good friend's wife was waging her battle with lung cancer. Cathy was a warrior, beating all the doctors predictions, and squeezing every ounce of life she and and our friend could manage in those final 26 months. They traveled to Europe, took a dune buggy adventure to places most people will never see … spent time doing all the things they'd imagined they would have all the time in the world to accomplish. It was beautiful and heartbreaking.
The thing I remember most is Cathy's funeral service. Our friend was sad, to be sure – but even more than that, he was grateful. Grateful for the years of marriage he and Cathy had shared, grateful that the doctors predictions had been wrong and they'd had all those additional days, weeks, and months together. Witnessing his grace during Cathy's transition was inspirational.
Shortly after Cathy's passing, Rod's "brother" called. (They're not brothers by blood, but by choice.) He's an irreverent, no bullshit kind of guy – and in his unique, cut-to-the-chase way, said that his melanoma had spread. The doctors had told him he had lymphoma and his clock was ticking. He told Rod that he'd stopped renewing his magazine subscriptions. We were gutted.
Fortunately, we didn't lose him after all. He was misdiagnosed, and with continued treatment for his melanoma, he's feeling great  and enjoying life. But, all of this transpired just as Rod and I were struggling to decide whether we should swap our straight-and-narrow existence for a roller coaster ride to who knows where. The idea of creating a pet travel website was intoxicating, but deciding to give up the security of our home and business, and move away from our family and friends was heart-wrenching.
And then it occurred to us … what if it were Rod or I that was sick? What if we were the ones whose lives were being measured in weeks and months. What decision would we make then?
The answer was clear – we didn't need to wait for a terminal diagnosis to live the life we wanted! Why smother a dream to stay put, pay a mortgage, and save for retirement when, if we were sick, we wouldn't think twice about trading everything we'd accumulated simply to get our health back? A few months later we launched GoPetFriendly.com, and the rest is history.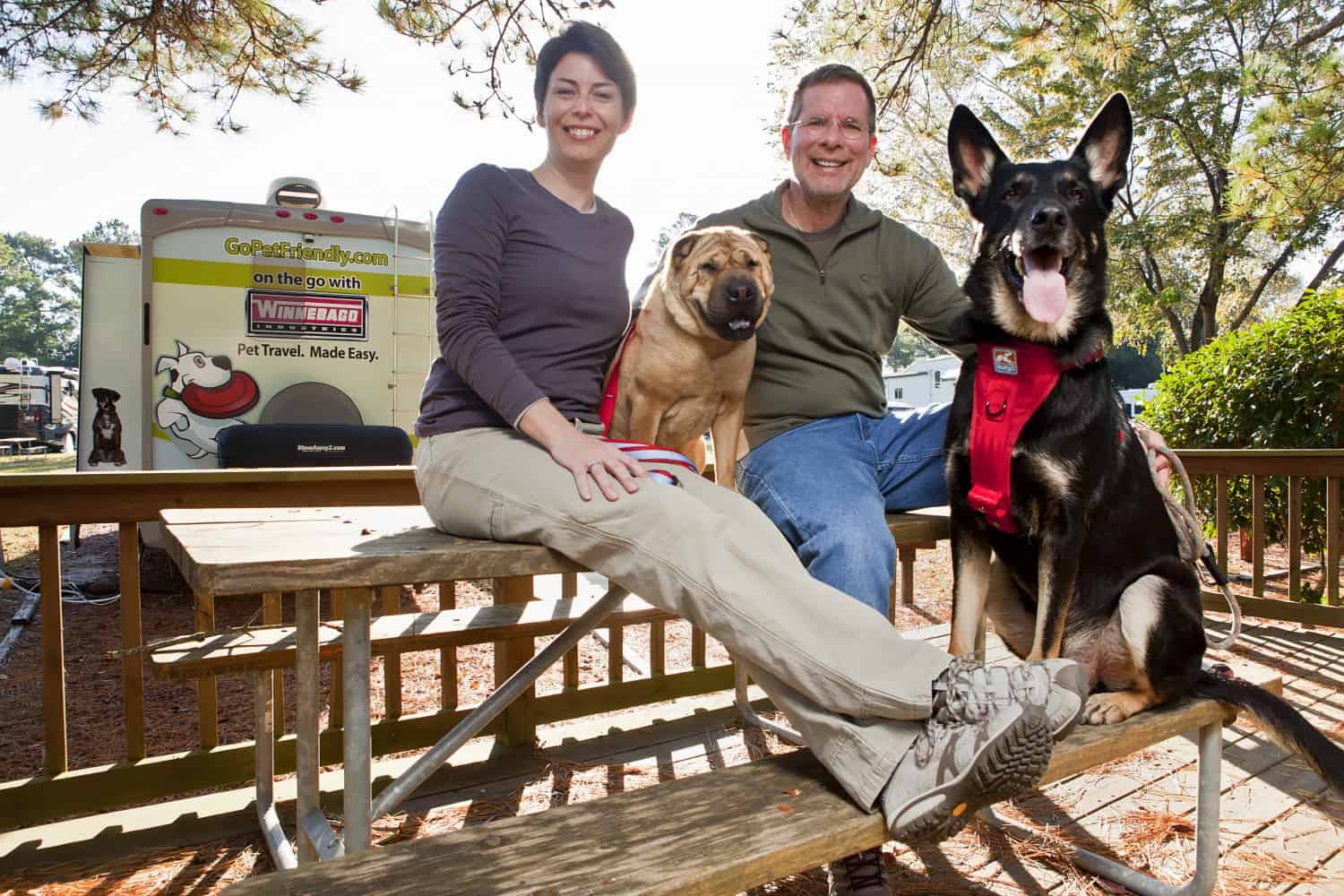 Now I'm reading these stories about people taking their pets on bucket-list trips at the end of their lives, and I want to yell from the mountain tops  … DON'T WAIT!! The time we have with our pets is never long enough – we know that going in. You don't need a doctor to tell you that your pet is dying … we're all dying, after all … so make your bucket list now. Check off one thing a month, and then add some more to the list! Don't wait until you're under the gun when you can celebrate your time together every day.
So, here you go – print this out and make as many copies as you need. My hope is that you end up with a gigantic collection of checked-off lists … and all the memories that go with them.
Planning a pet friendly trip of your own? We'll make it easy:
Pet Friendly Hotels | Pet Friendly Destinations | Pet Friendly Activities
Amazon Affiliate Disclosure: GoPetFriendly.com LLC is a participant in the Amazon Services LLC Associates Program, an affiliate advertising program designed to provide a means for website owners to earn advertising fees by advertising and linking to amazon.com, audible.com, and any other website that may be affiliated with Amazon Service LLC Associates Program. As an Amazon Associate, the owner of this site earns a commission from qualifying purchases.
(Visited 247 times, 1 visits today)