The number 13 may get a bad wrap in some circles, but we're loving it today! It's Ty's golden birthday – he's 13 years old on the 13th – and this is an especially sweet one. Birthdays always put me in a reflective mood … thinking back over the year that just passed … and Ty's had one heck of a year!
Last year for his birthday we were in Vancouver, British Columbia, and celebrated with a day trip up to Whistler.
Our travels took us south, and we met up with good friends for a hike on Whidbey Island, Washington.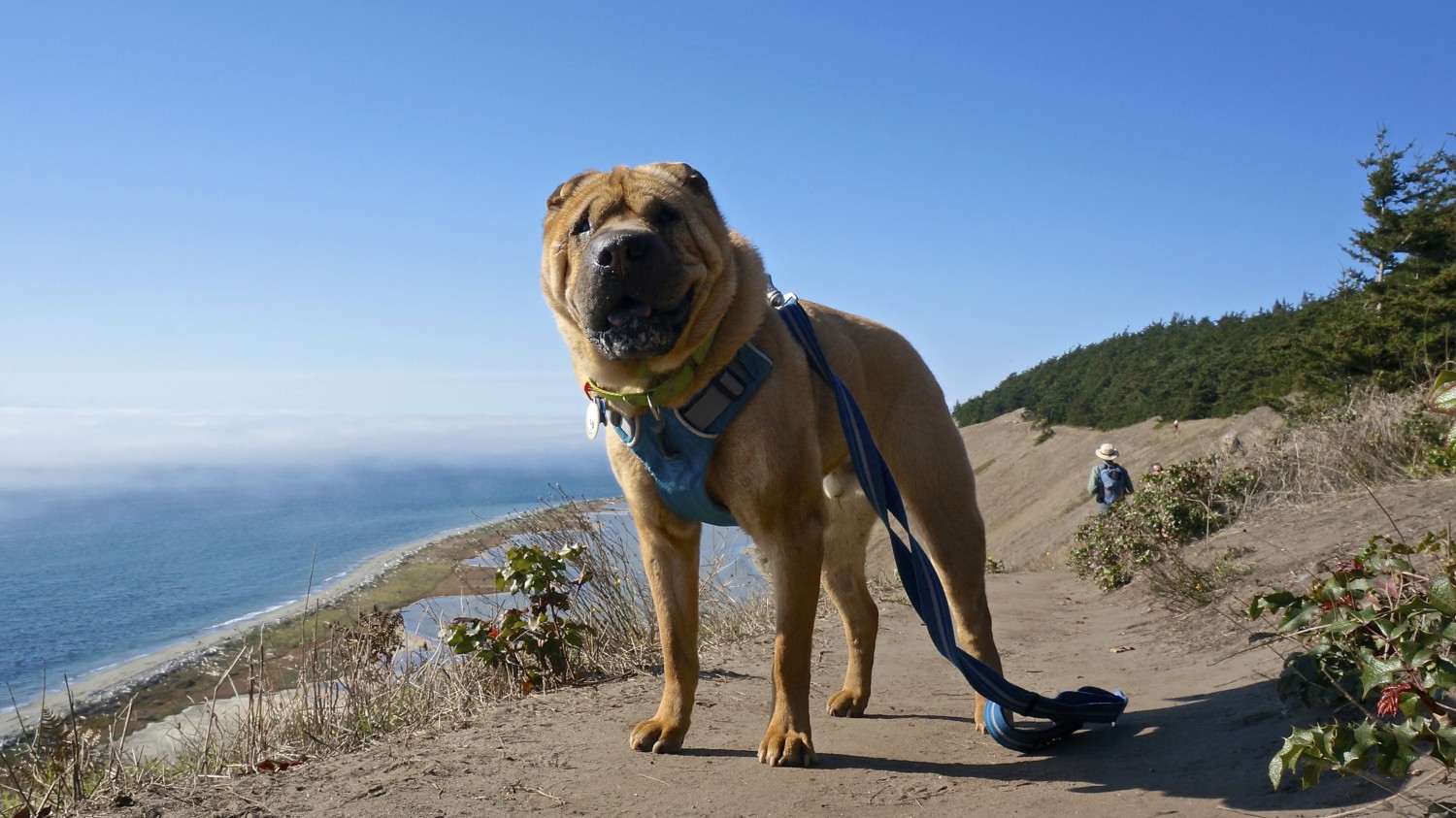 Ty did battle with a high fever shortly thereafter, and we hustled down to Palm Springs, settling in for a couple months while he recovered and got back on his feet.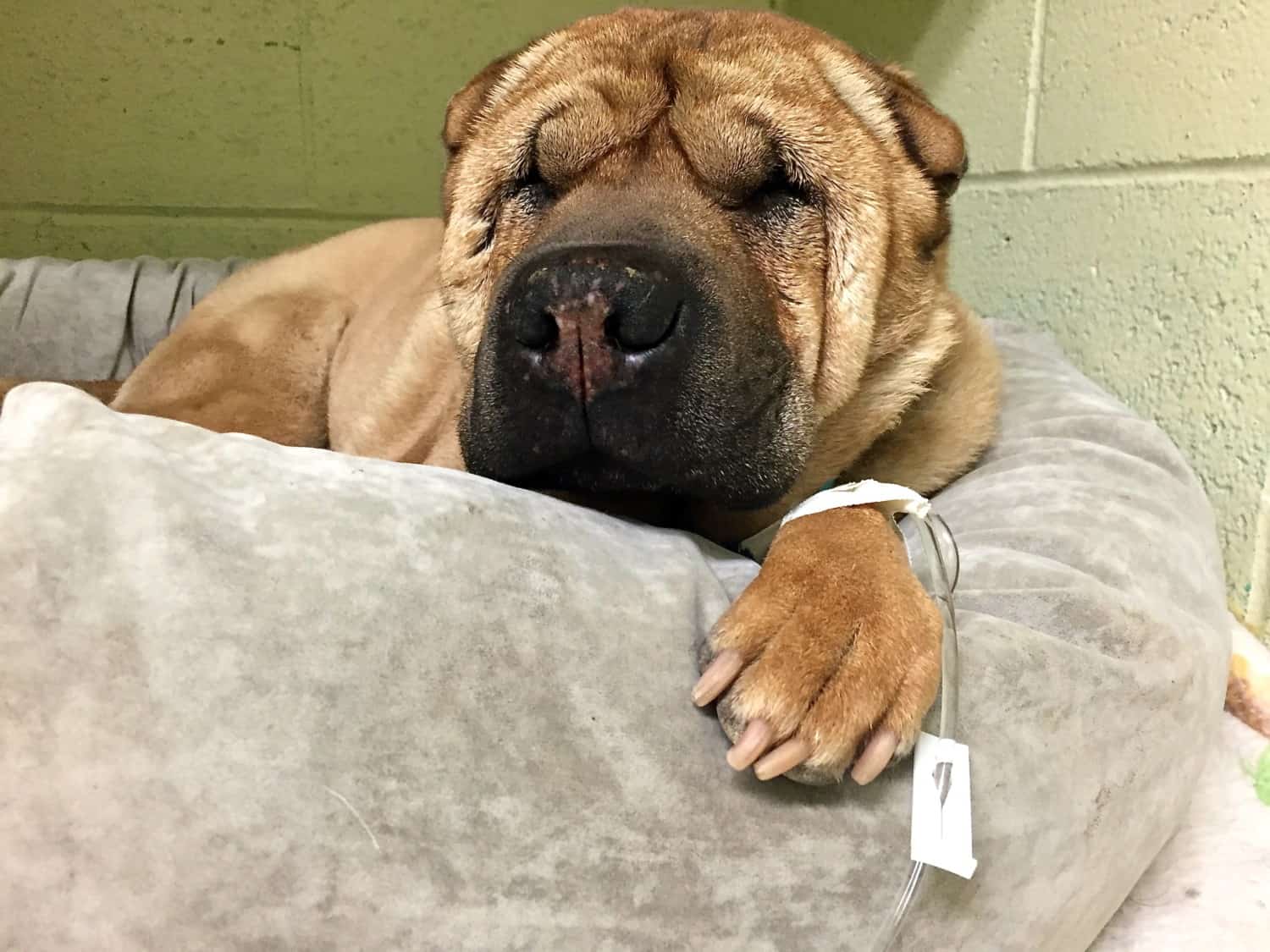 When February rolled around, he was ready to roll and we took off on The Ultimate Pet Friendly Road Trip! Our first stop was in Carmel, California, and all the boys were happy to be on the road again!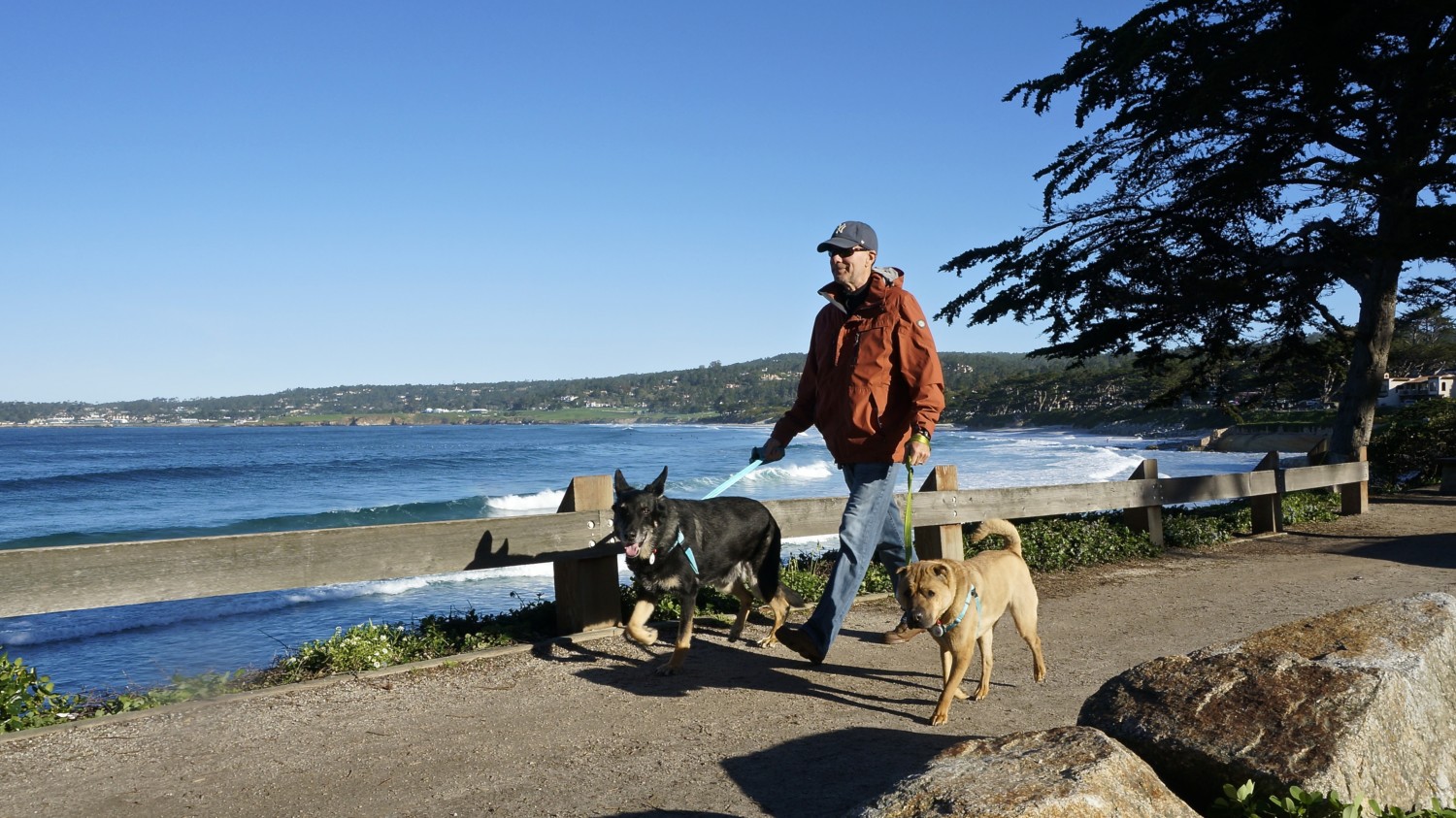 Visiting the top pet friendly attraction in each state has been even more fun than we imagined! What dog wouldn't be tickled to see Red Rock Canyon in Nevada, the Grand Canyon in Arizona, and White Sands National Monument in New Mexico, all within a few weeks?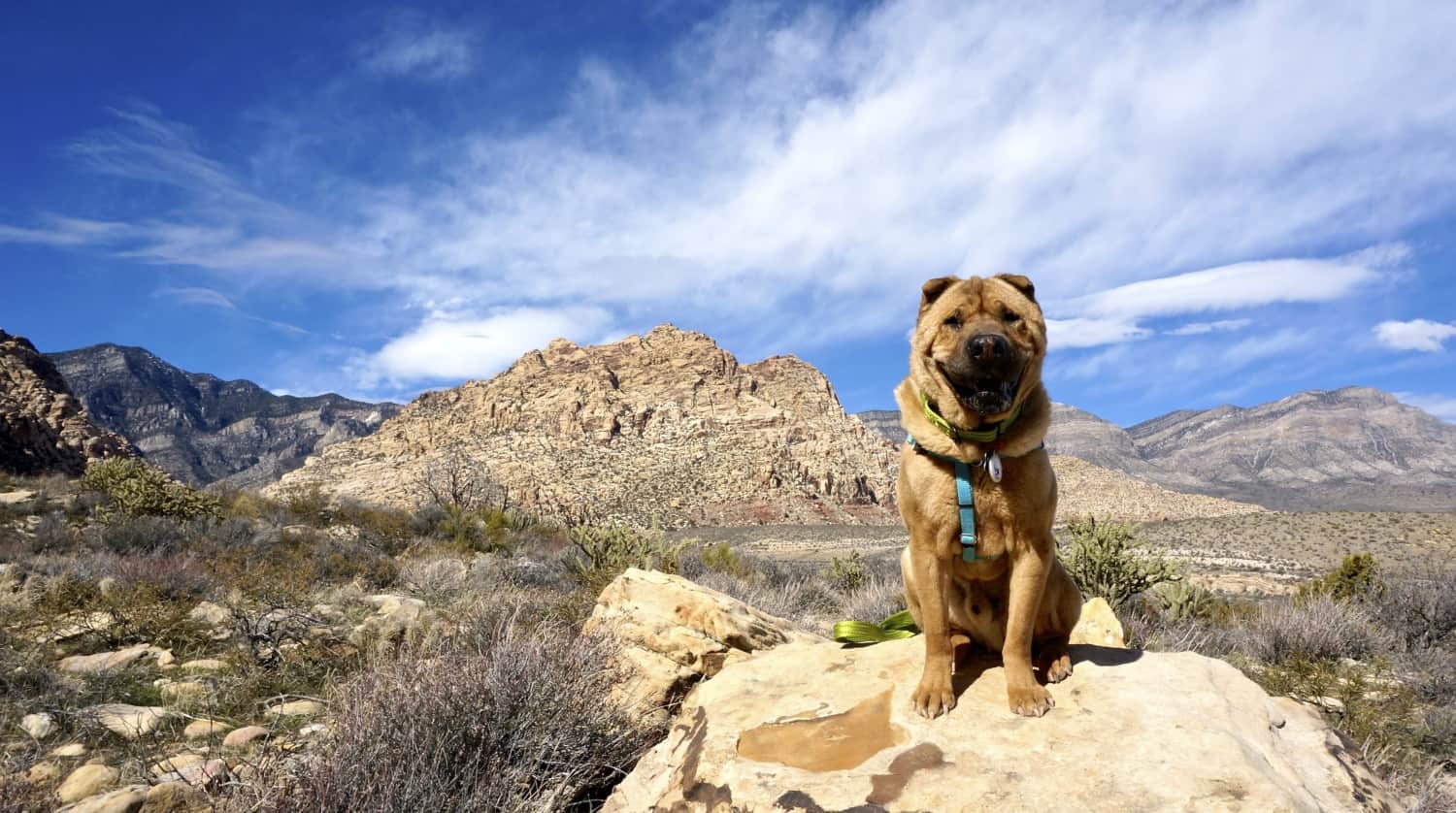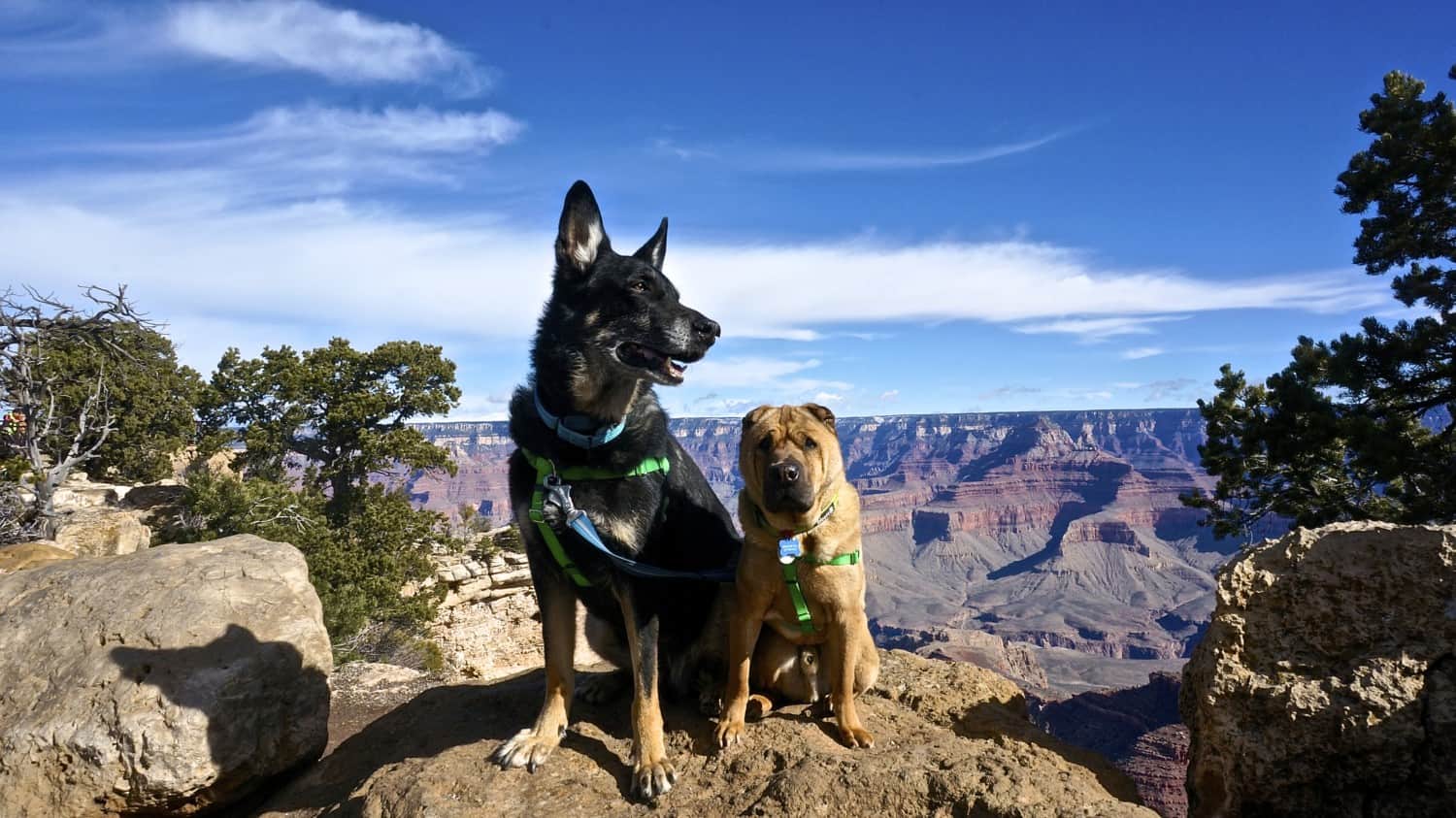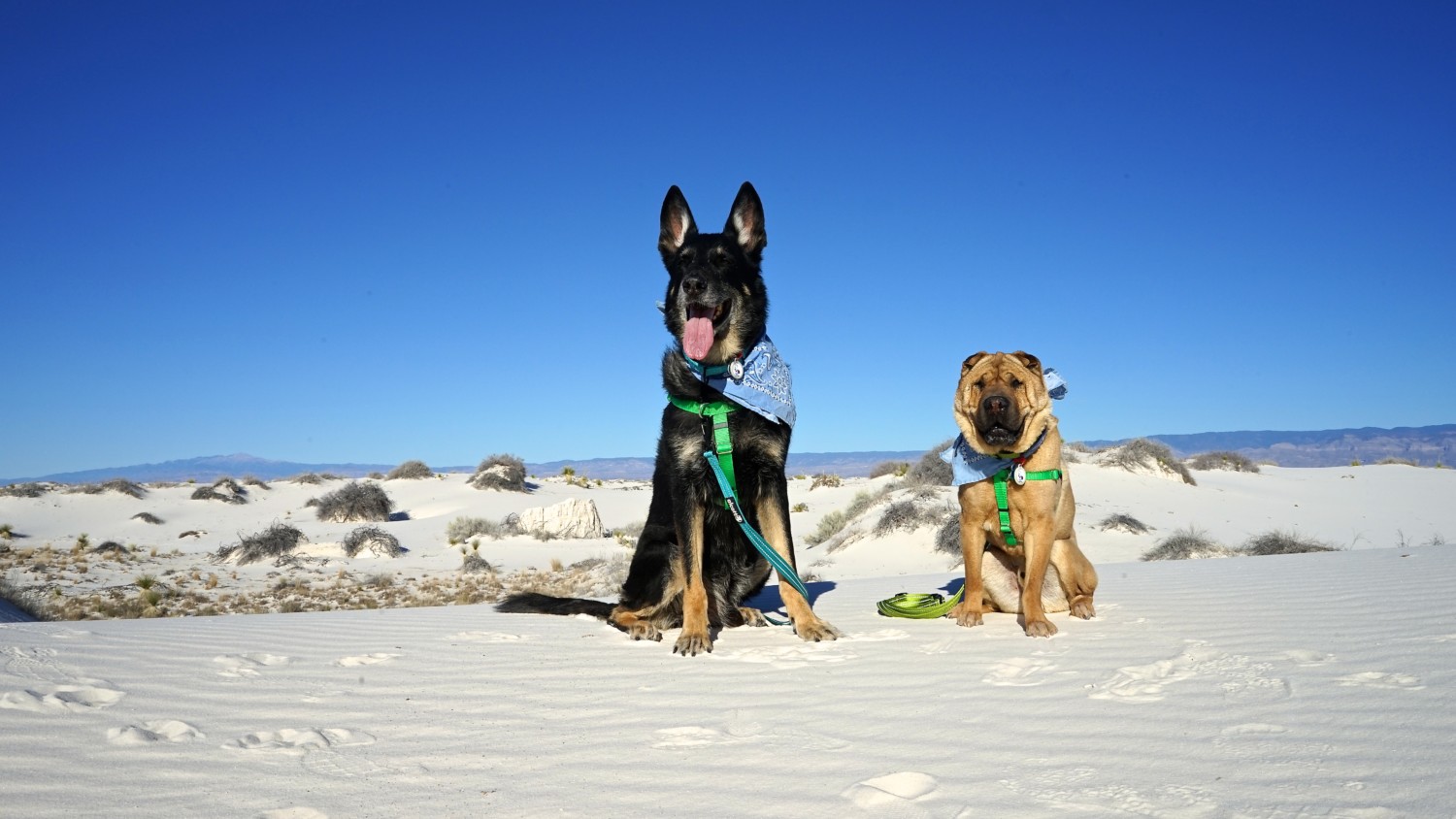 Our trip across the south continued, and Ty took his first canoe ride on the Buffalo National River in Arkansas.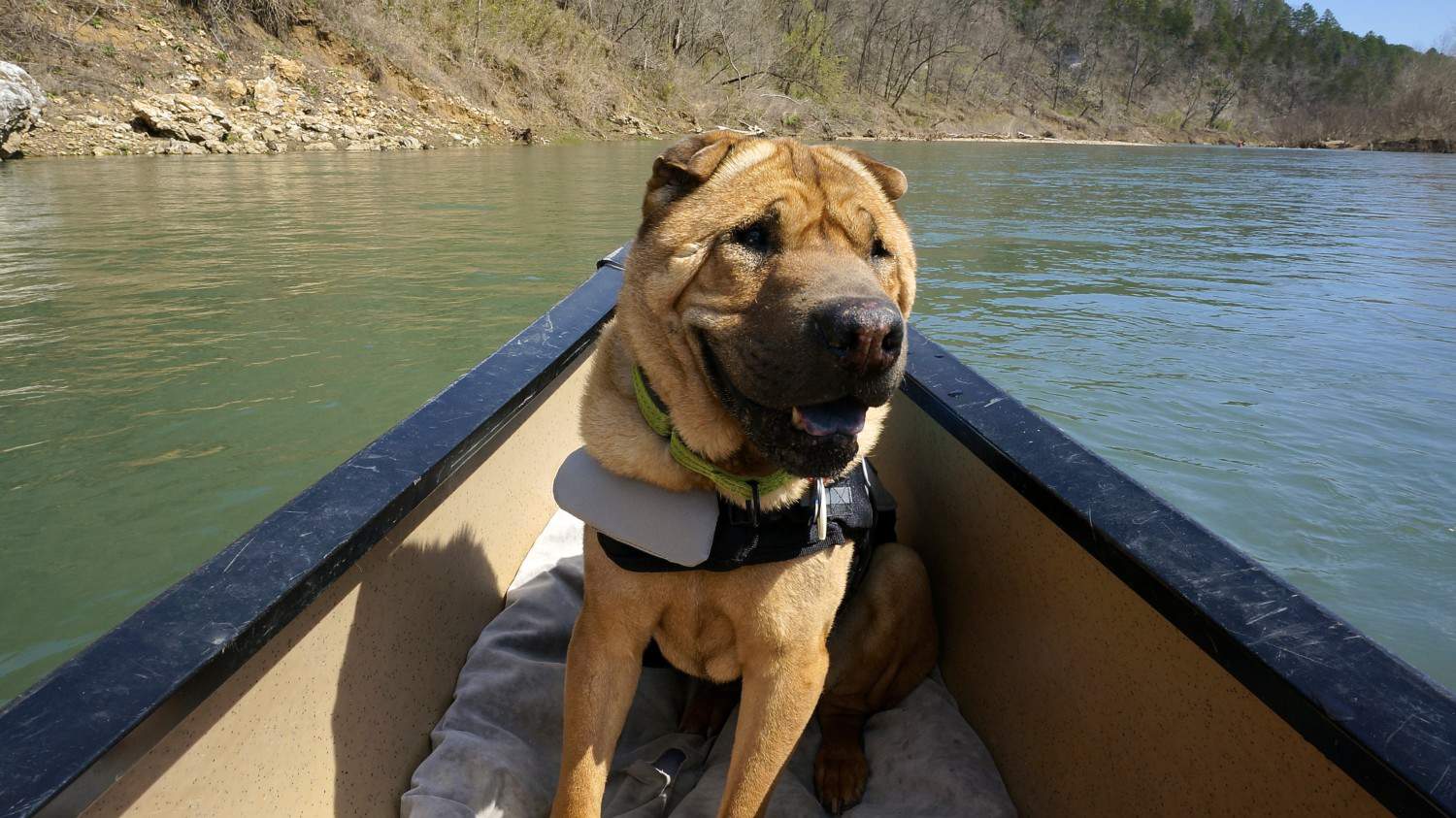 It was around this time that we noticed our little guy was having difficulty keeping up on hikes, and we still had a lot of miles to cover. So we got Ty a stroller, and he settled right in! He strolled the trails at Fort De Soto in Florida, posed with some fans at Colonial Williamsburg in Virginia, and rolled close to seven miles as we explored Washington, D.C.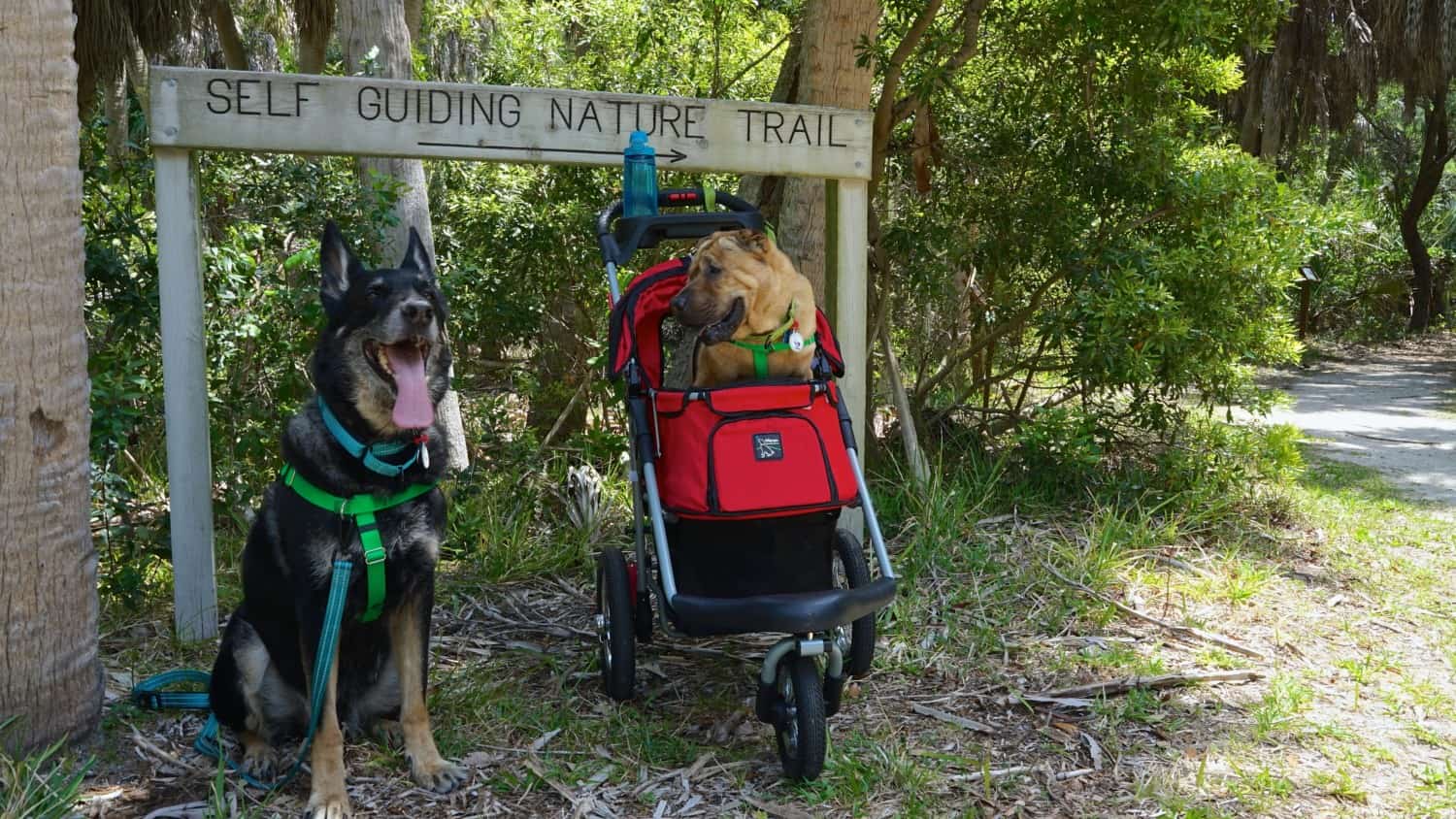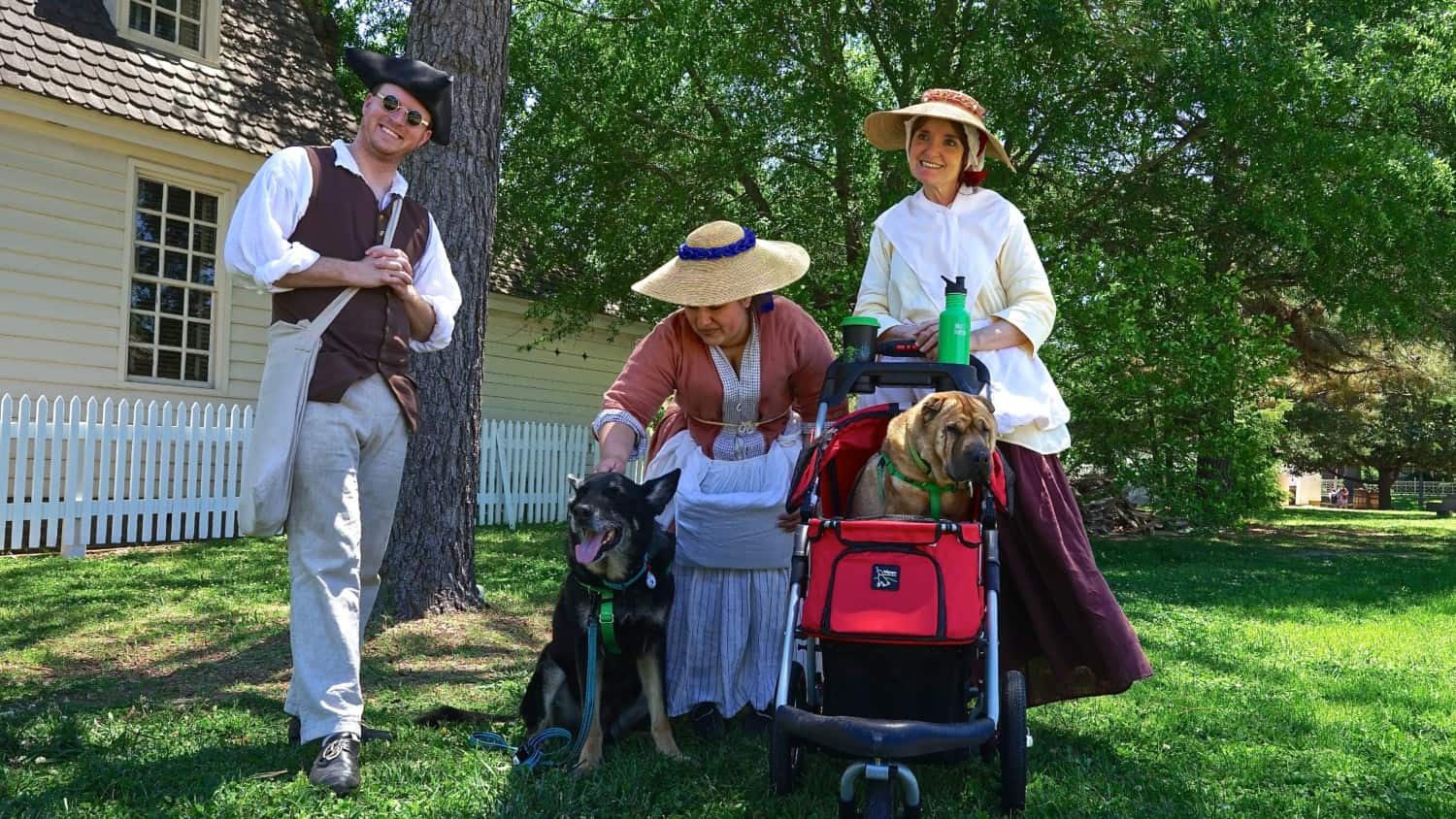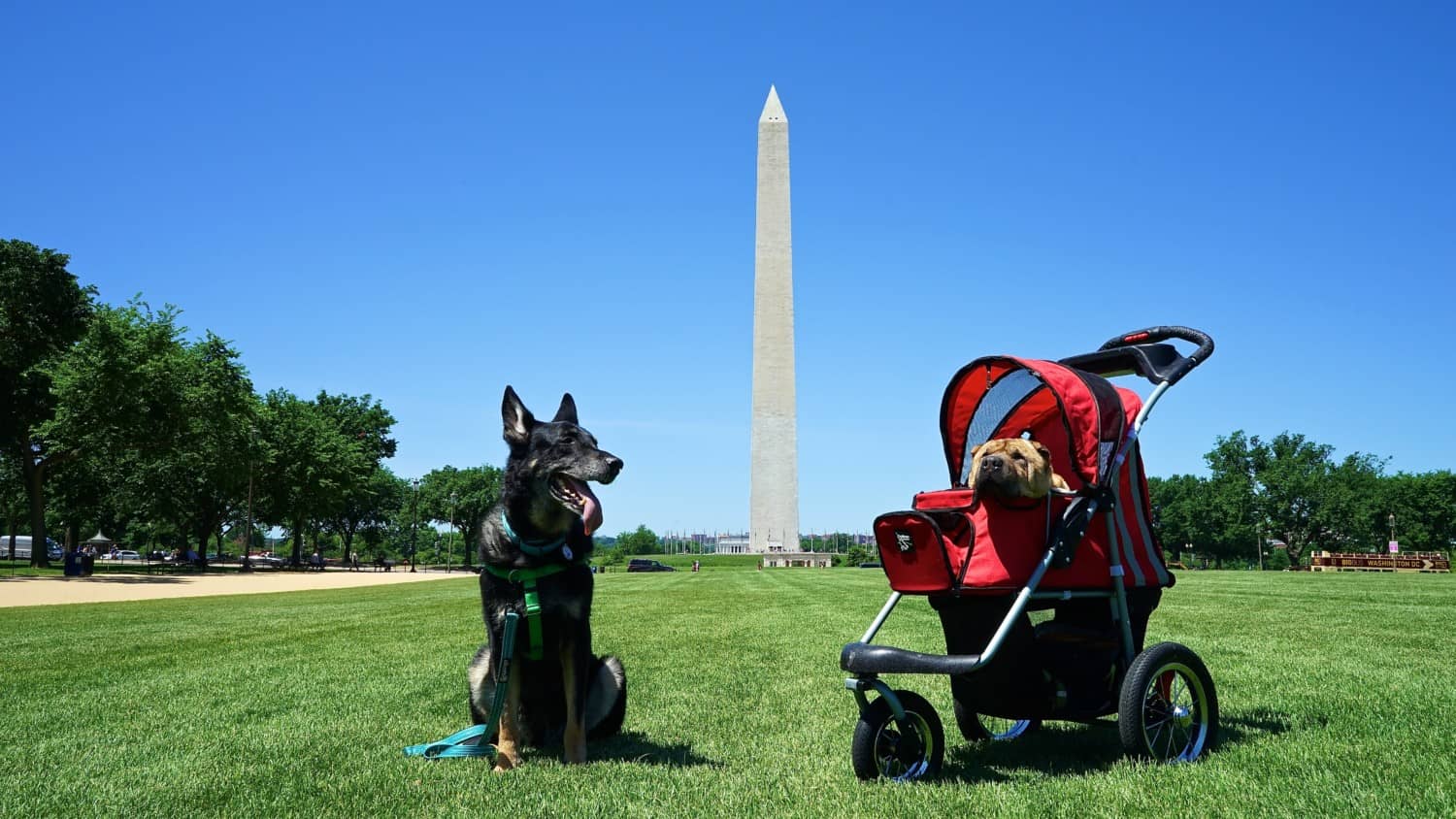 He's been on boat rides, played on the beach, cruised Central Park, and napped in Newport, with the ocean breeze ruffling his fur.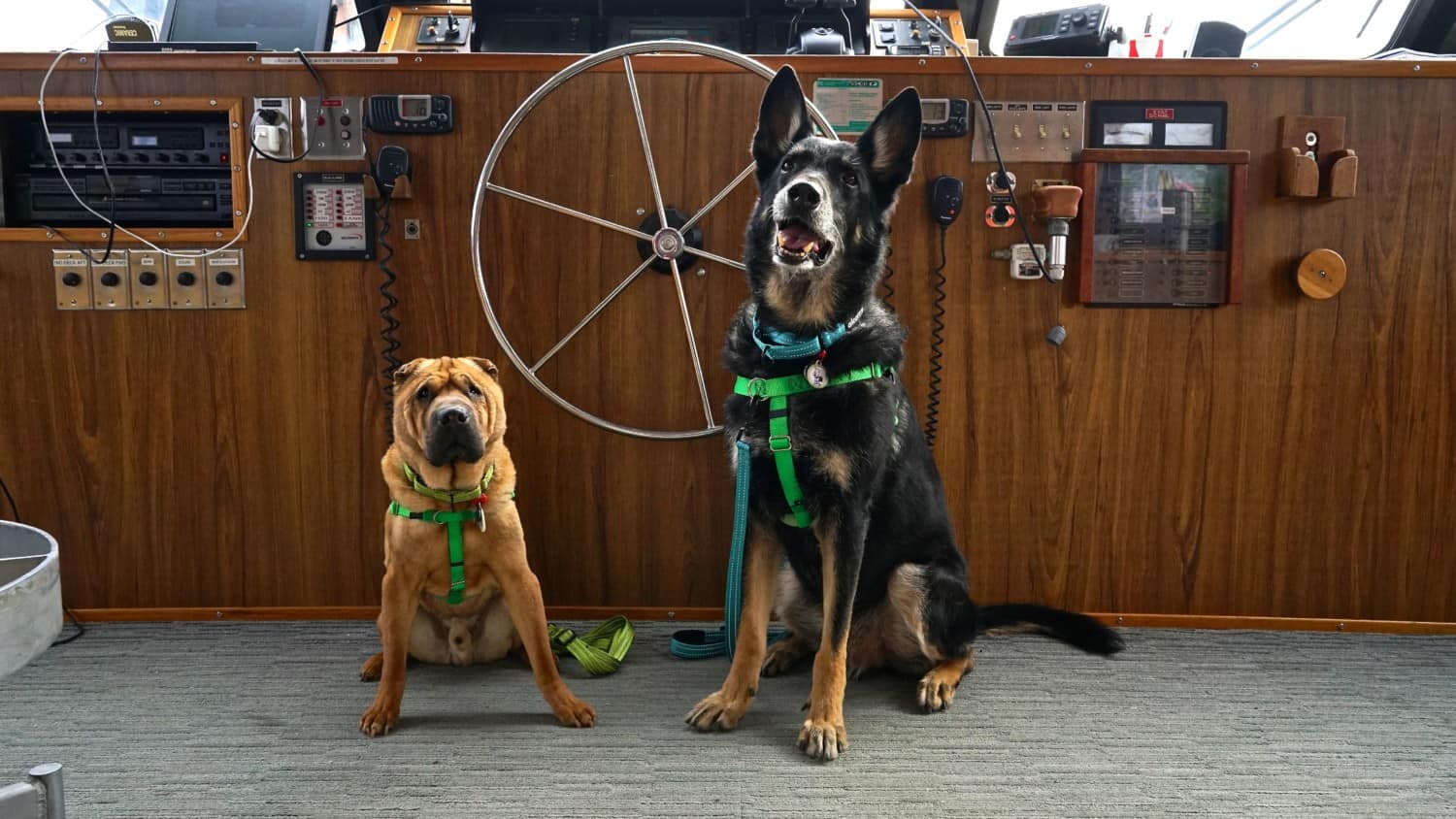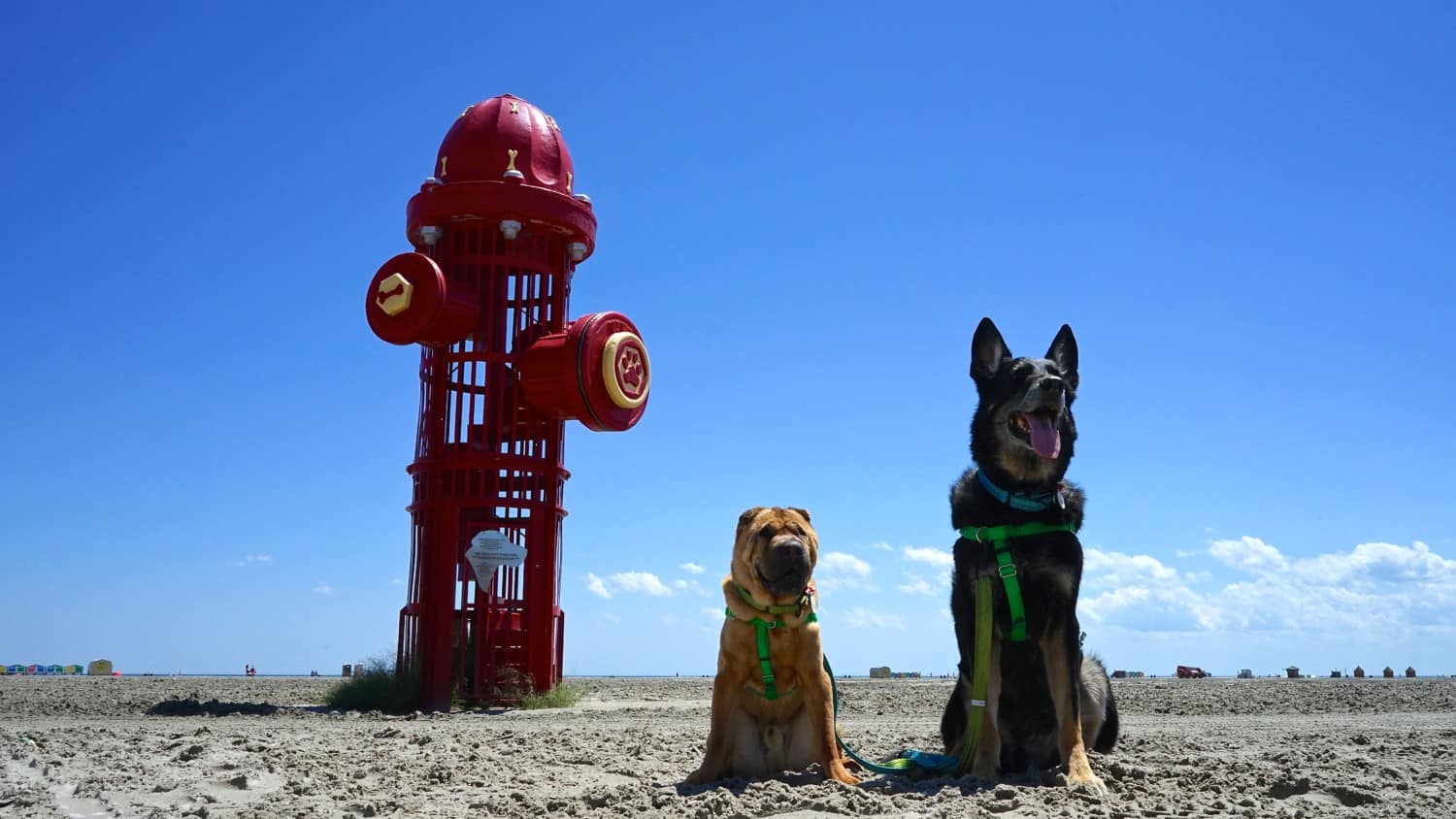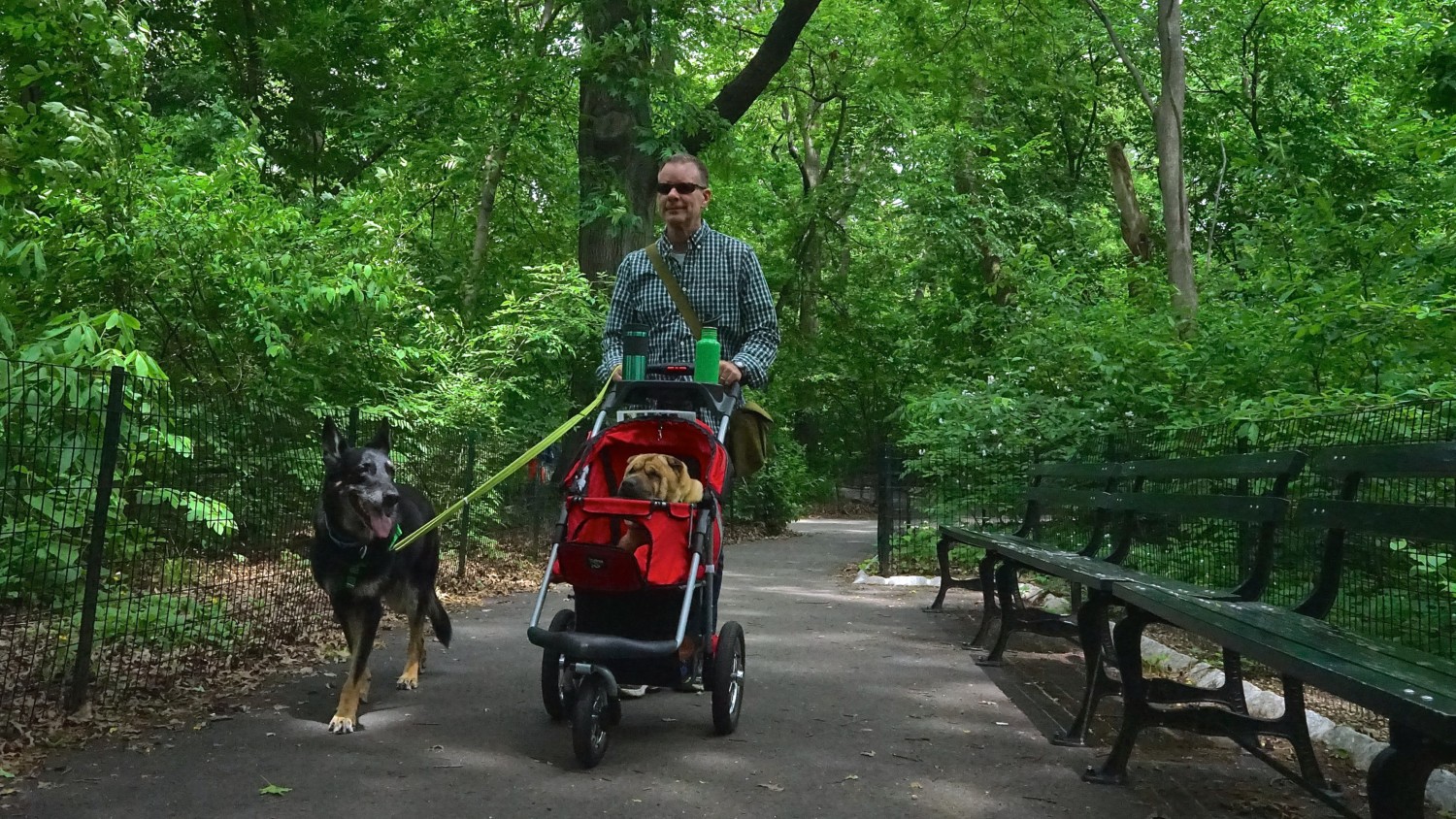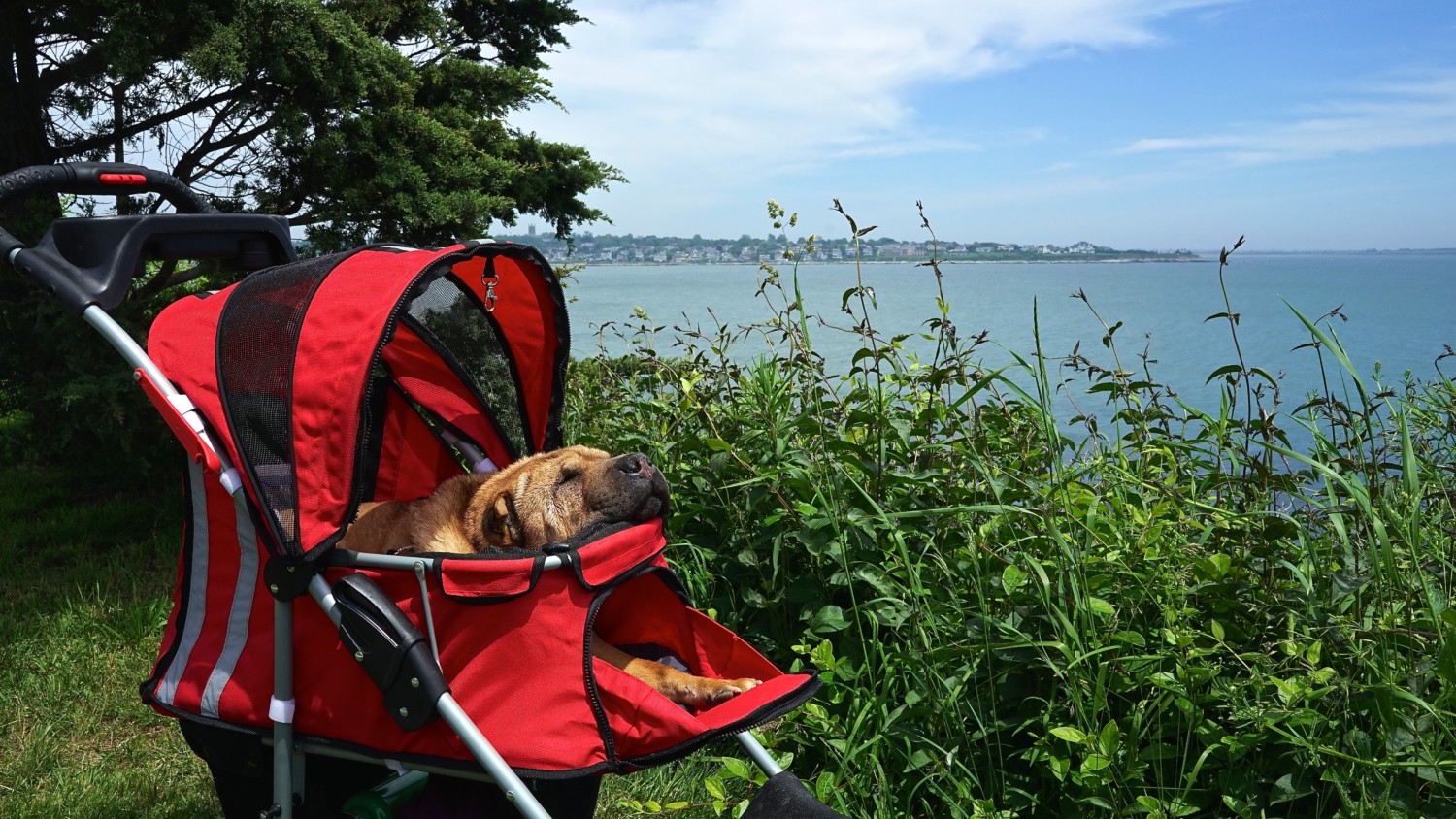 He's been to the tops of mountains, and to one very special mountain where dogs are tops!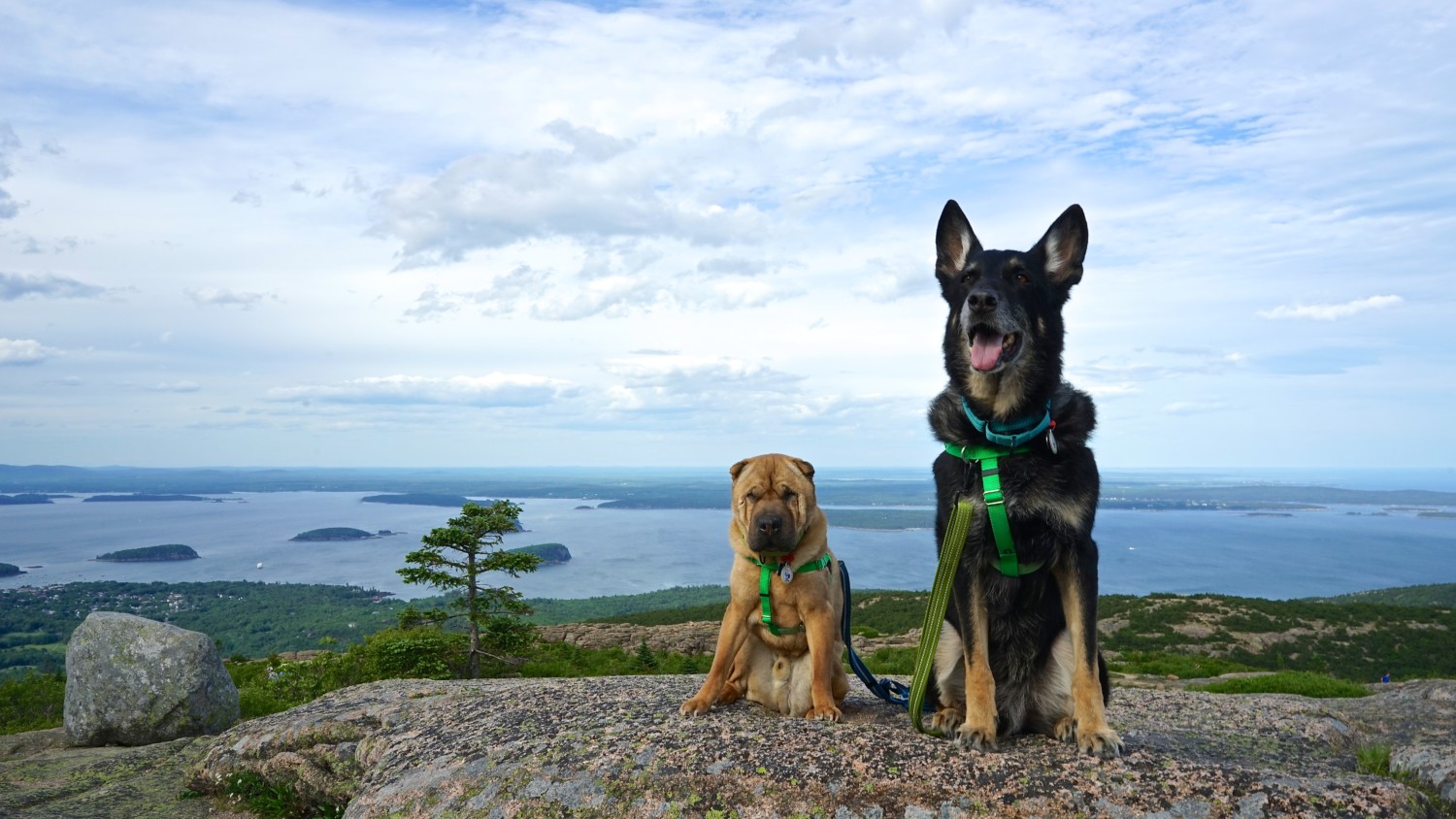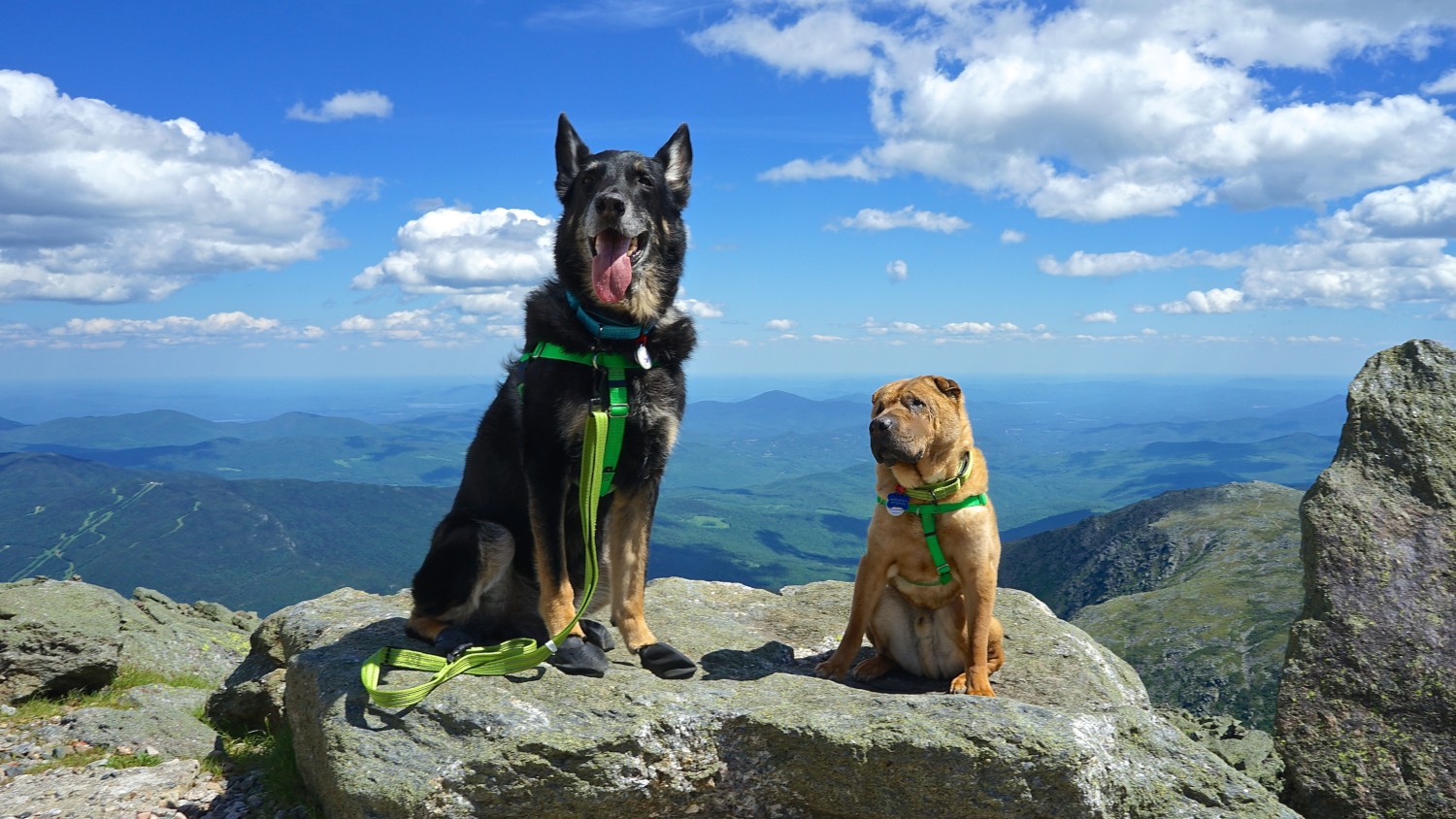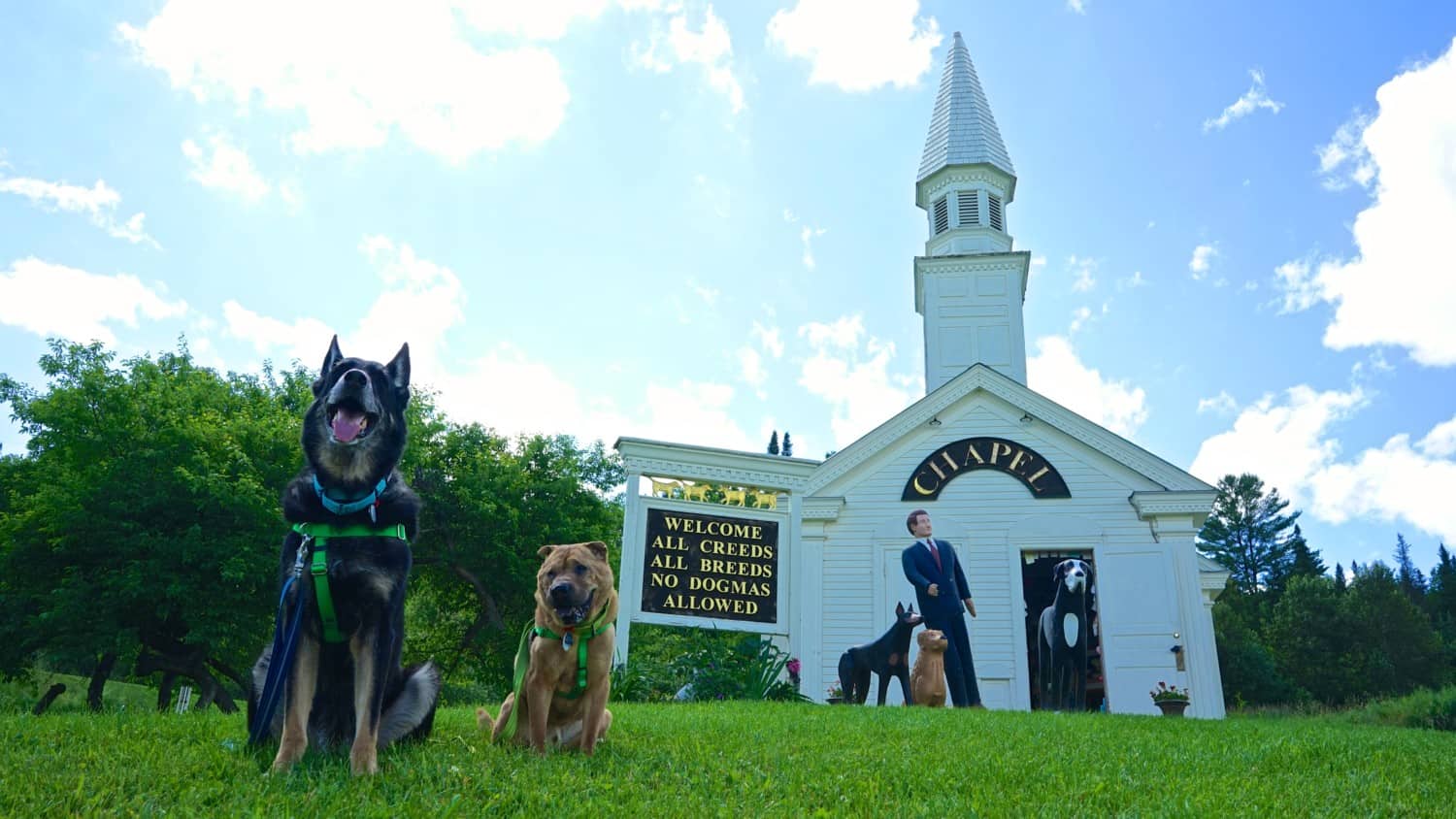 In New England Ty had another bout with Shar-pei Fever, which scared us terribly. Of course, he took it all in stride, and with a new medication was back to himself in a few days.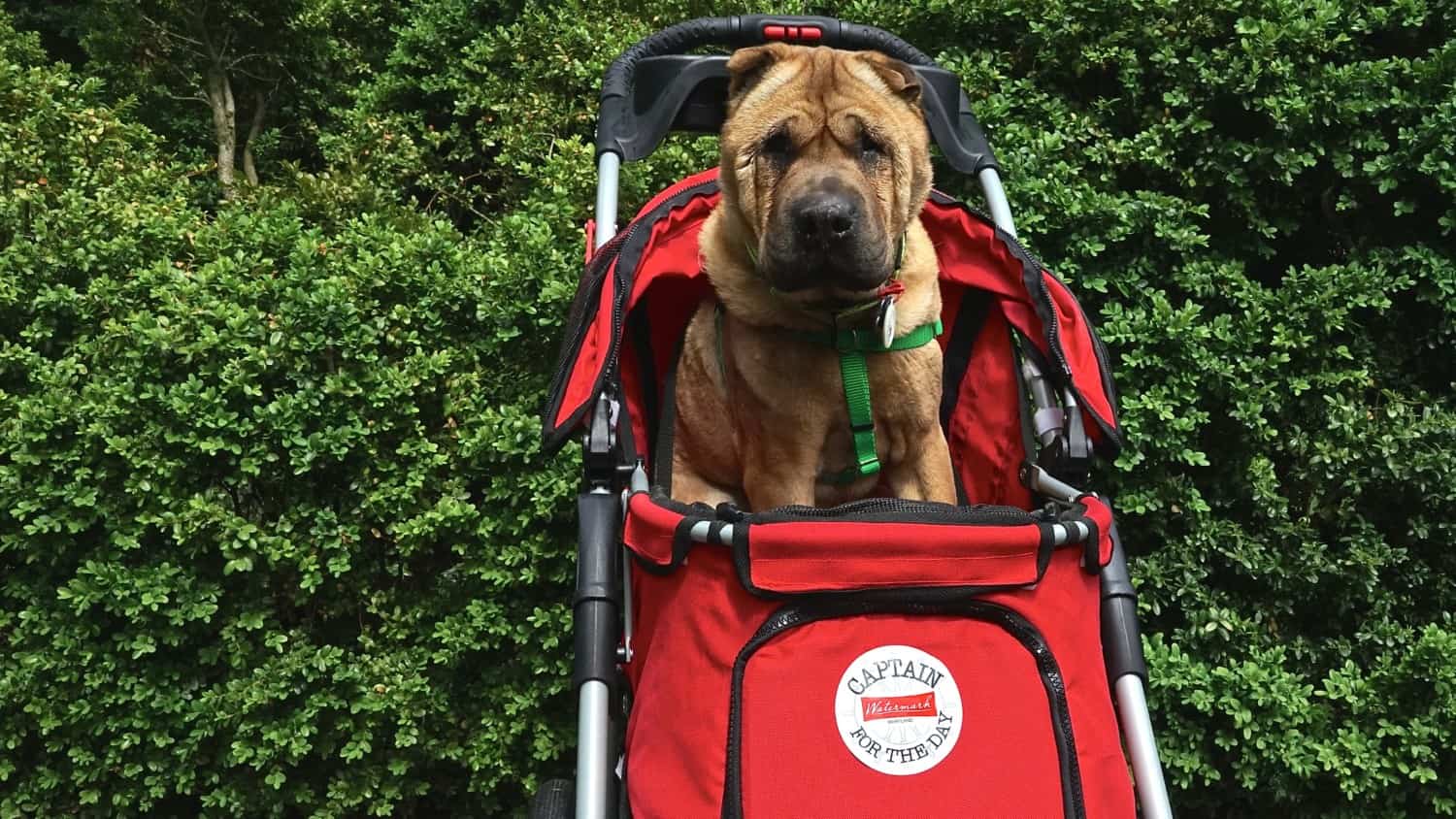 He went on his first train ride in Pennsylvania, chalked up another peak in West Virginia, walked beneath the Gateway Arch in Missouri, and took in the sights in Chicago.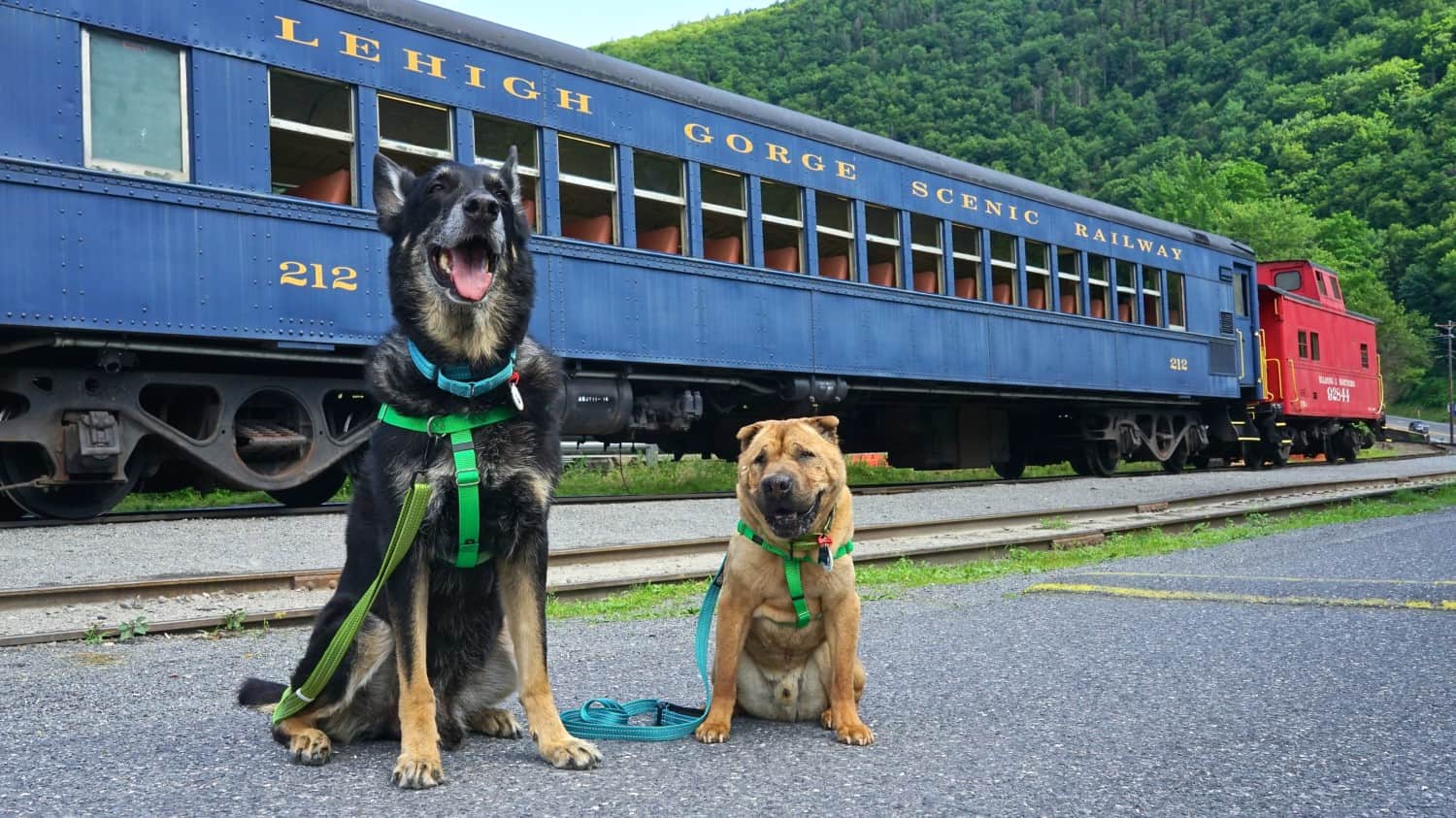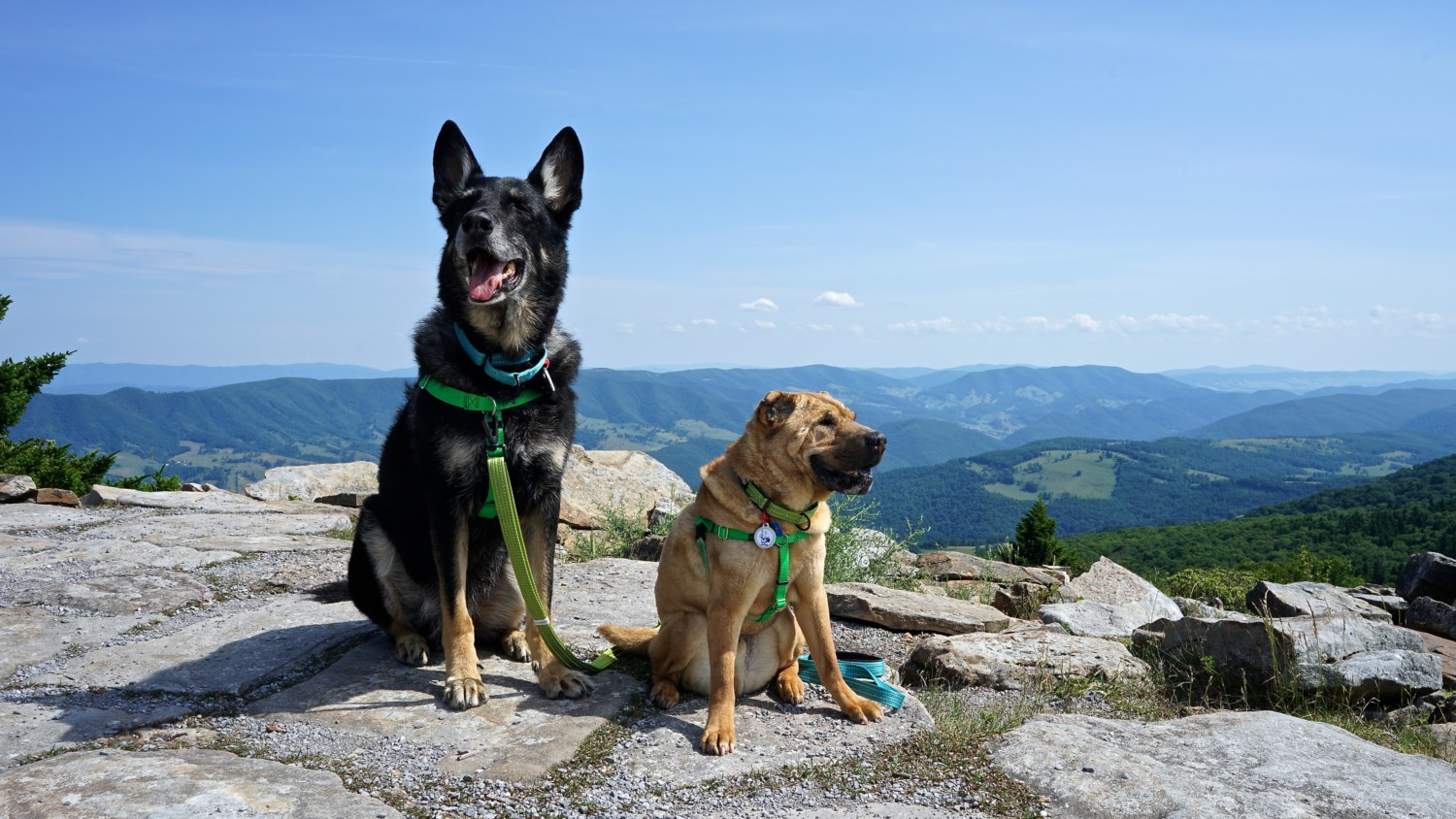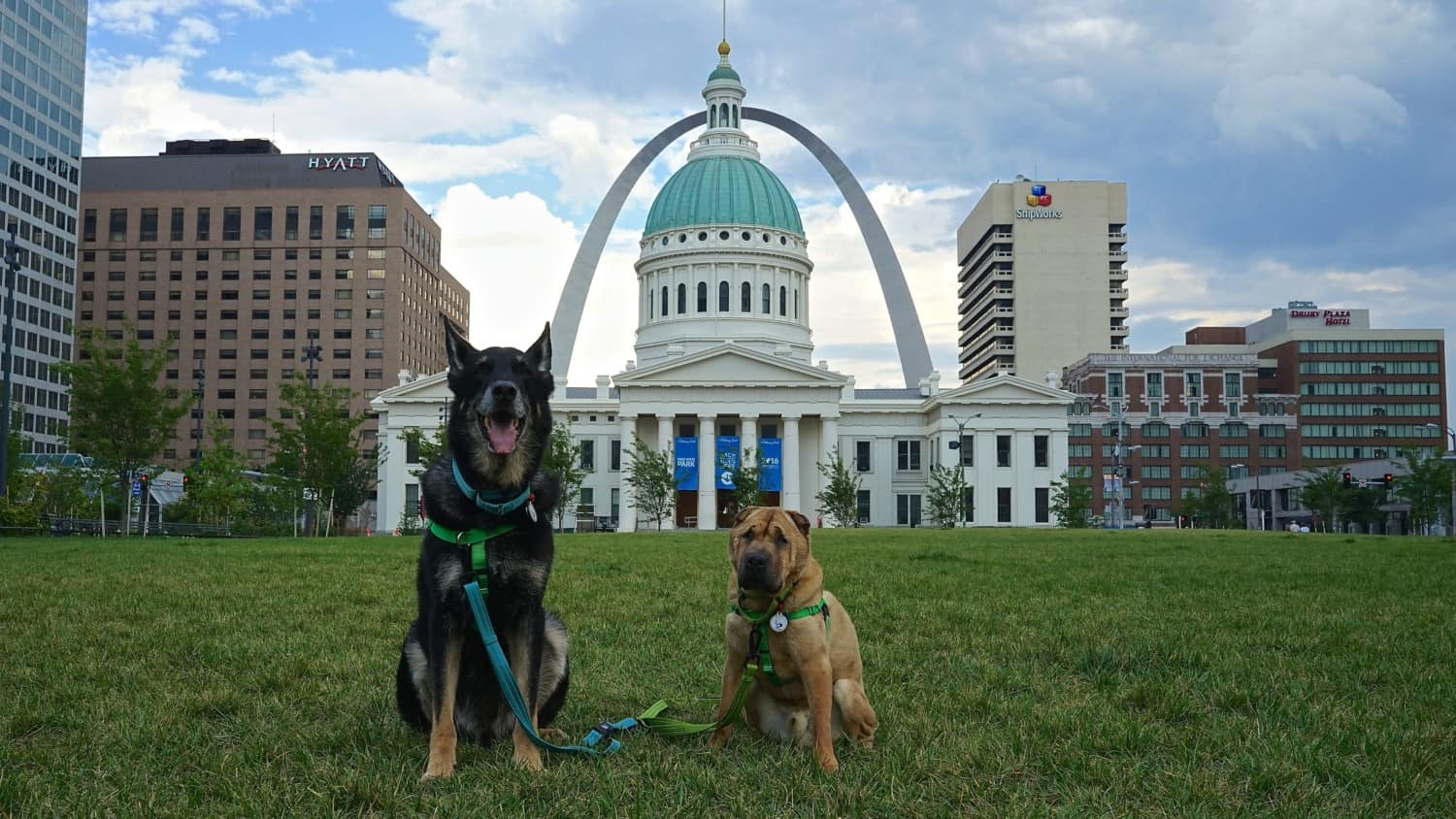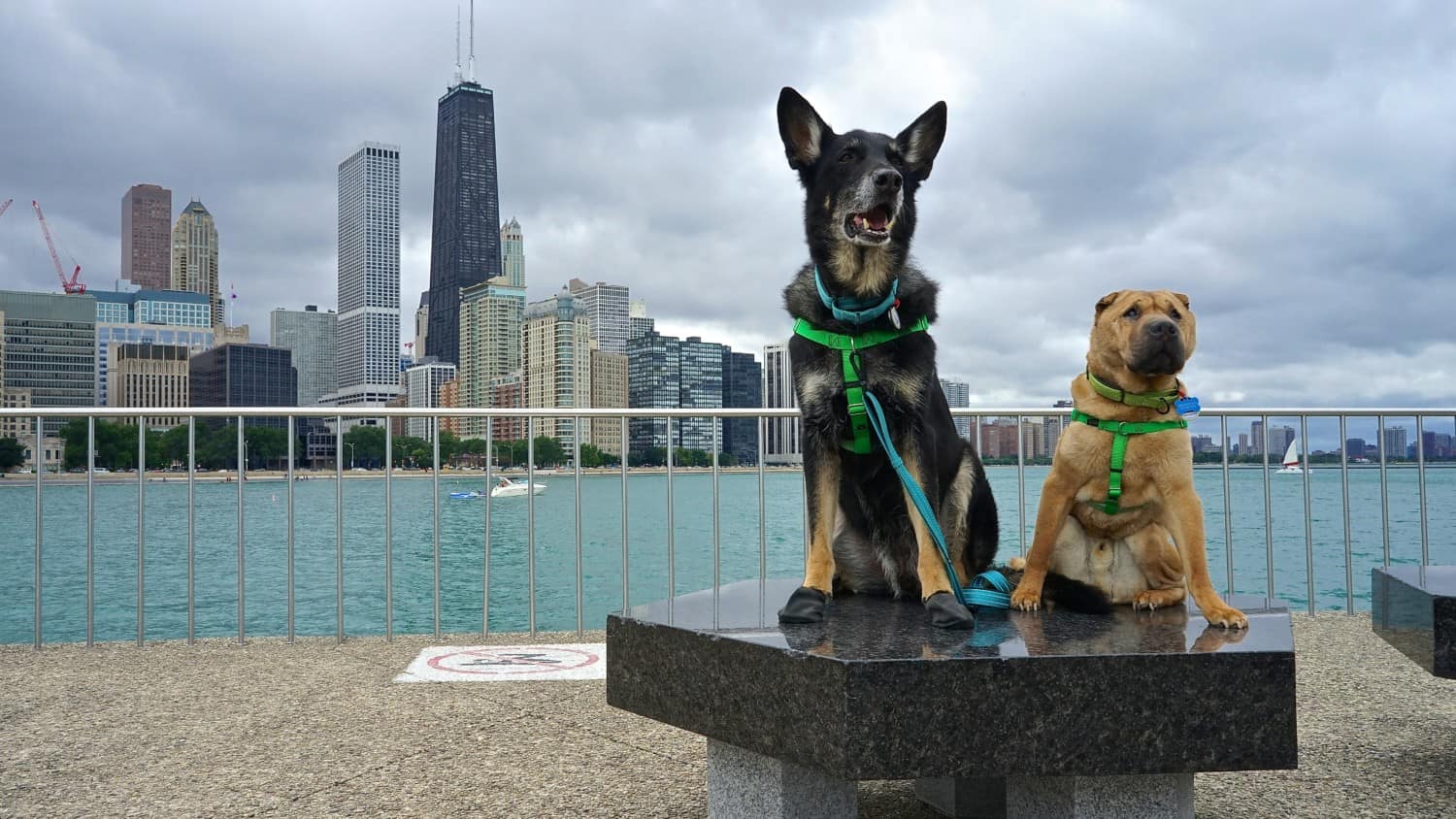 From there, he did a mini-tour of the Great Lakes, visiting Indiana Dunes National Seashore, Michigan's Mackinac Island, and Split Rock Lighthouse State Park in Minnesota.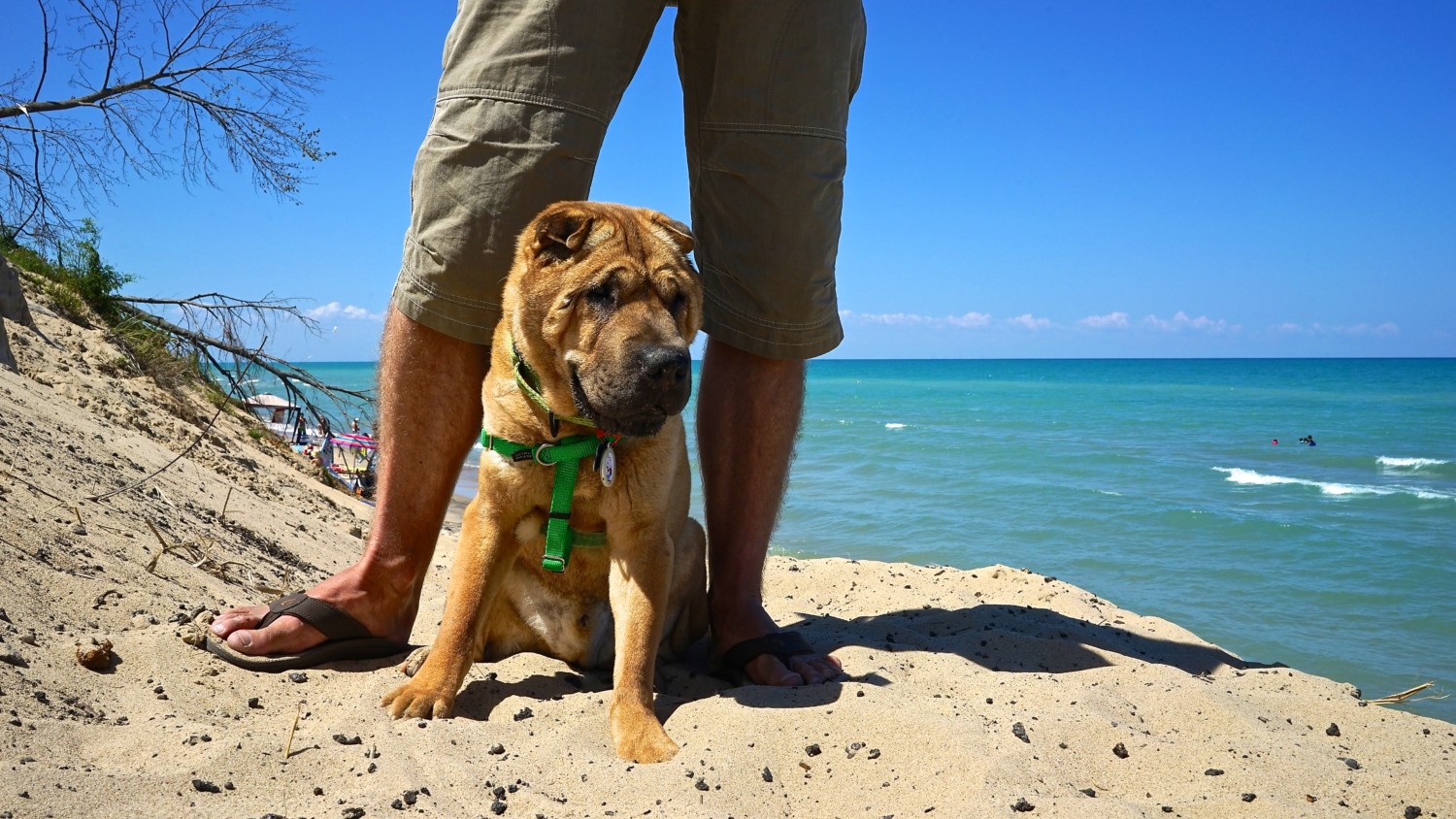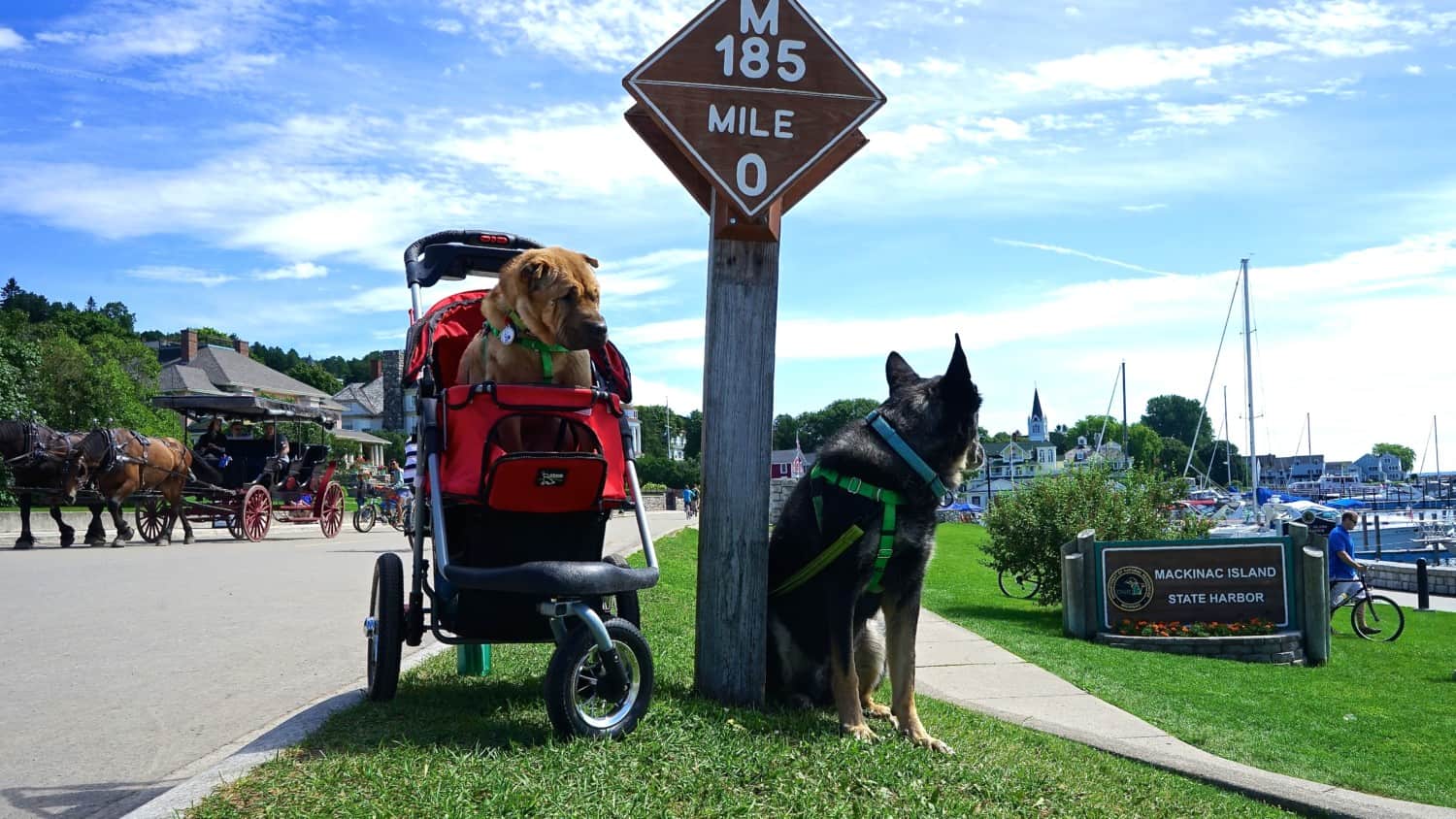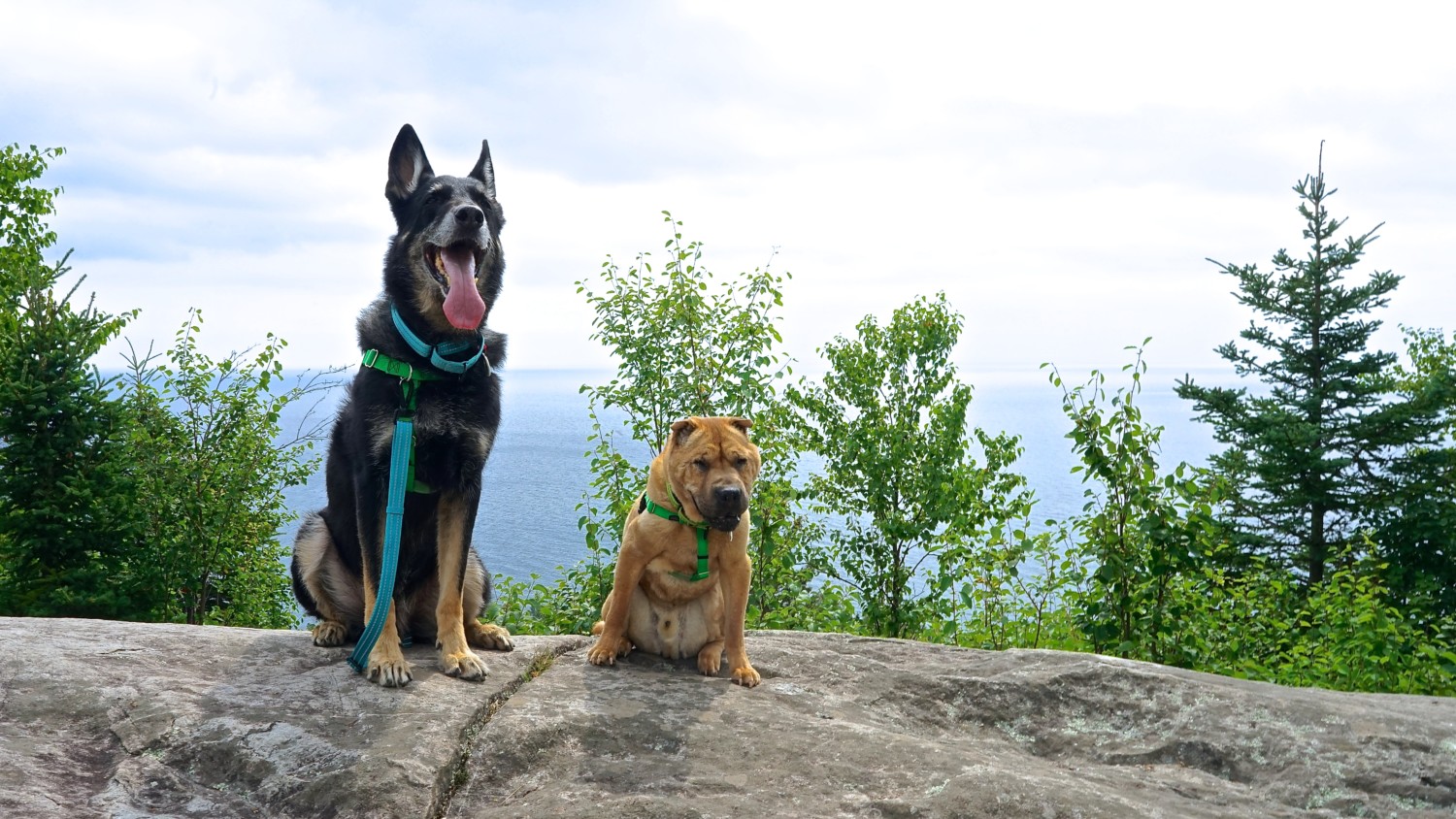 Our next stop was my parents' home, where Ty received a through spoiling and we all got a little R&R. Today finds us in one of my favorite places, Custer State Park in South Dakota. We've had a lot of fun here on our previous visits, and we're looking forward to another spectacular day with the boys!
The past year has been quite and adventure for Ty, and while his hearing and vision are failing, he's still having fun. His nose still works, and we'll be sure there are plenty of interesting things for him to sniff along the way. We'll always cherish the memories we've made this year, and we're looking forward to what's down the road for Ty and us.
The happiest of birthdays to you, sweet boy!
Planning a pet friendly trip of your own? We'll make it easy:
Pet Friendly Hotels | Pet Friendly Destinations | Pet Friendly Activities
Amazon Affiliate Disclosure: GoPetFriendly.com LLC is a participant in the Amazon Services LLC Associates Program, an affiliate advertising program designed to provide a means for website owners to earn advertising fees by advertising and linking to amazon.com, audible.com, and any other website that may be affiliated with Amazon Service LLC Associates Program. As an Amazon Associate, the owner of this site earns a commission from qualifying purchases.
(Visited 717 times, 1 visits today)