Yesterday was our little guy's 12th birthday, and we marked the occasion with appropriate fanfare. We took the day off, packed a picnic, and went on a fantastic day trip from Vancouver to Whistler.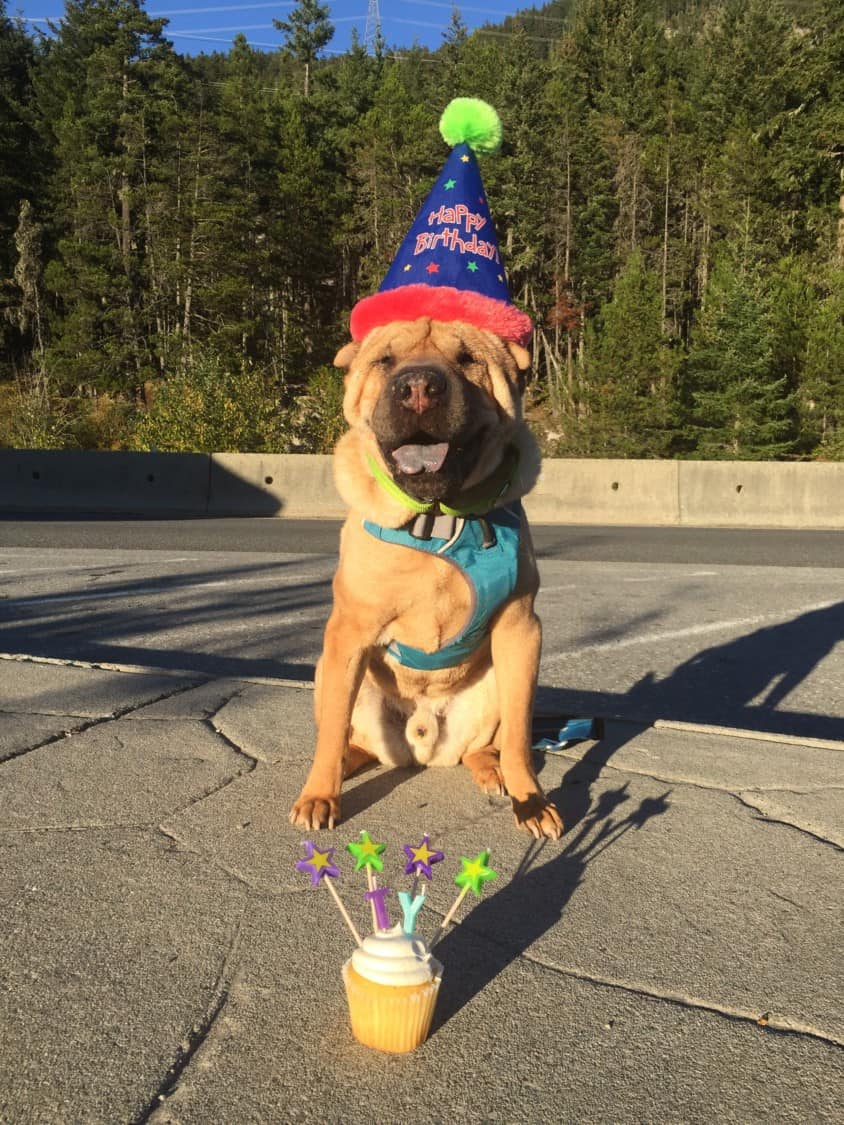 Of course, these "doggy birthday" celebrations are more for us humans than they are for the pups. Ty's blissfully unaware that he's a year older, and he hasn't a clue why he and Buster were extra-spoiled yesterday.
For me, though, taking time out of our routine to appreciate the gifts Ty has given us is an important tradition. Reminiscing over the happy times, laughing about debacles that didn't seem so funny at the time, and being grateful for all the wisdom Ty's imparted over the years seems the perfect way to spend his special day.
Lessons Learned
We were only married two years when Ty joined our family, and he had our number right from the beginning.
There have been countless lessons from our fuzzy Zen master, but for the past few years he's been focused mostly on aging gracefully and the joys of life with a senior dog. He's nearly lost his hearing in the past year, but it's not bothering Ty's at all … he sleeps even more soundly now, and he's trained us to use hand signals to communicate with him. His eyesight is also getting sketchy – especially at night, but that's not slowing him down! We have a high-power flashlight that makes things easier, and on those nights that he's having a particularly difficult time, Ty simply encourages us to carry him.
Lessons for the Future
Last week Ty taught us an interesting new lesson about carts and horses. You see, several times this month we've awoken to find a small puddle on the floor near Ty's bed. Fearing there was a problem with Ty, we rushed him off to the vet for a battery of tests.
The results came back perfectly normal … he's as healthy as a horse. So why was he suddenly peeing during the night?
We chalked it up to his age and developed a plan to help him manage. Staying up later and getting up earlier reduced his overnight wait between bathroom breaks. The jingling tags on his collar on at night would alert us if he got up to relieve himself so we could hurry him outside. And puppy pee pads on the floor each night where the puddles were appearing would make cleaning up any accidents a cinch.
We were about a five days into implementing our strategy when Ty's lesson became clear … just because you have a senior dog doesn't mean you should jump to conclusions.
The final puddle appeared just a few days before Ty's birthday. Again, it was just a short distance from his bed, but this time it was too far under the refrigerator for Ty to be the culprit. Closer inspection revealed that it was our freezer "peeing" on the floor all along!!
Being past due for a defrost, combined with the swampy weather we'd been having, created enough condensation to produce the offending puddles. As we came to the realization, Ty scowled at us with equal parts disdain and benevolence – after all, we're only humans doing the best we can. Luckily for us, Ty's patience seems to be increasing with age.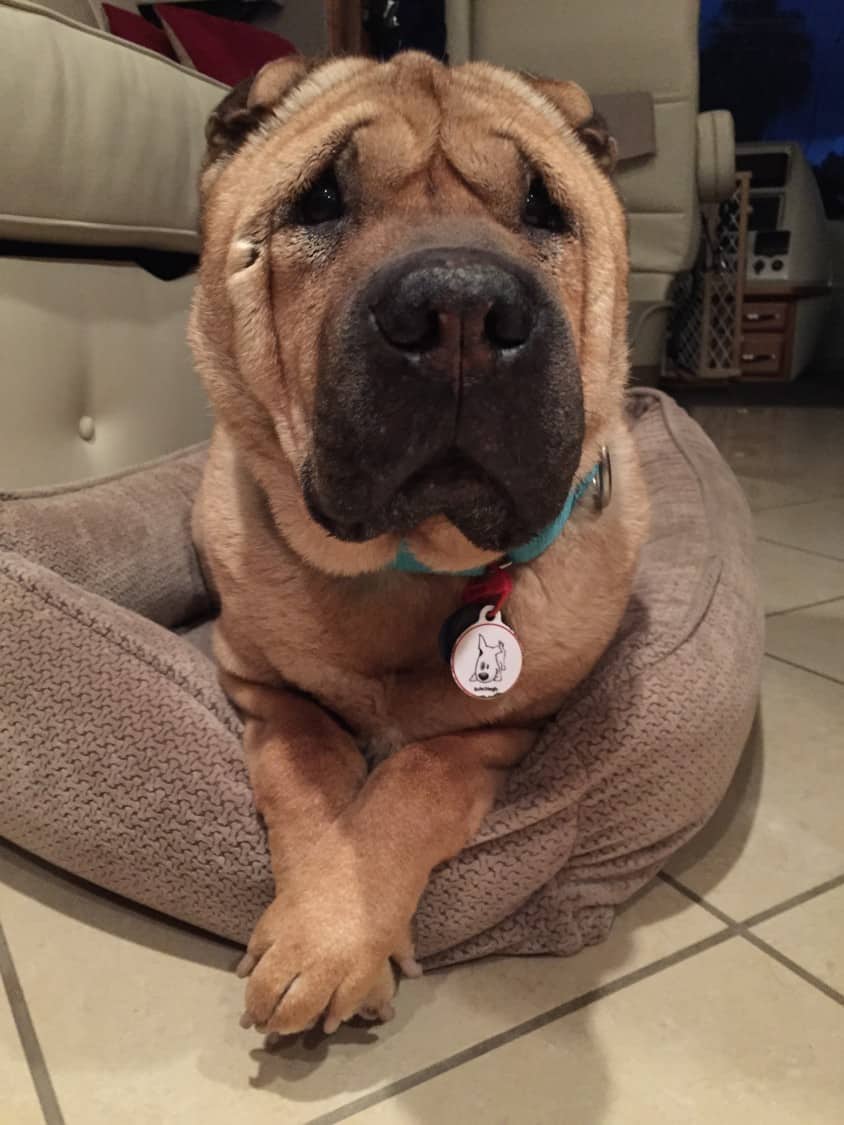 Planning a pet friendly trip of your own? We'll make it easy:
Pet Friendly Hotels | Pet Friendly Destinations | Pet Friendly Activities
Amazon Affiliate Disclosure: GoPetFriendly.com LLC is a participant in the Amazon Services LLC Associates Program, an affiliate advertising program designed to provide a means for website owners to earn advertising fees by advertising and linking to amazon.com, audible.com, and any other website that may be affiliated with Amazon Service LLC Associates Program. As an Amazon Associate, the owner of this site earns a commission from qualifying purchases.
(Visited 250 times, 1 visits today)