This is the fifth post in our ongoing series about people who travel with their pets. We interview people whose lifestyle allows them to spend A LOT of time on the road with their furry folk. Then, we're sharing their stories in hopes of inspiring our readers to do something cool with their pets. Let us know what you think!
Normally, we interview people – but this time the pets wanted to talk!
I understand there are five (5!) Road Dogs. Name, rank and serial number.
OK, ladies first! There's Gracie – German Shepherd (beautiful sable), age 14. And Aspen – German Shepherd (also beautiful black and tan), age 10 (ish). And Kayla – Corgi mixed with something (basset? doxie? your guess?), age 12.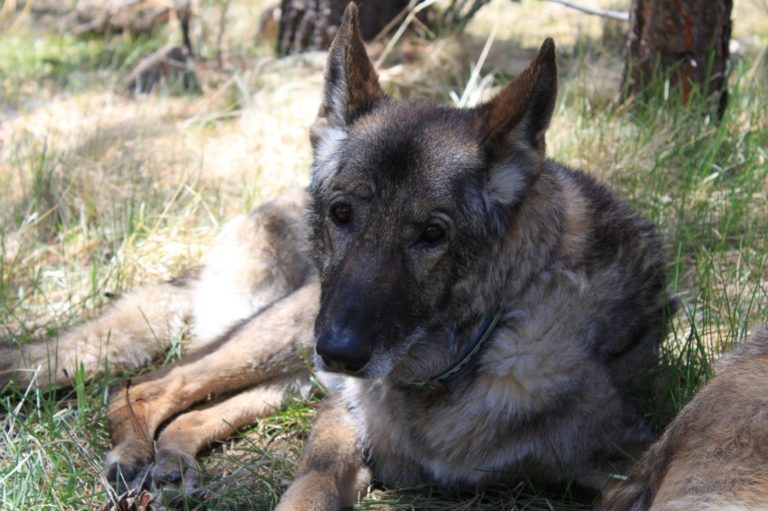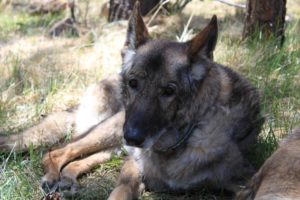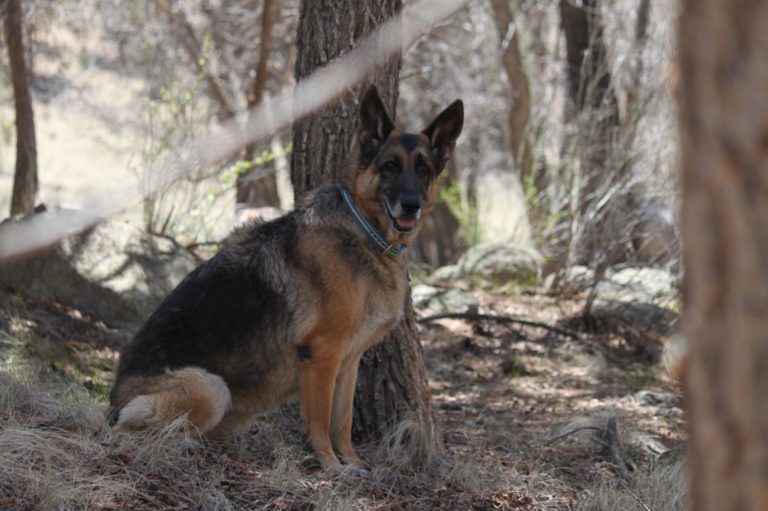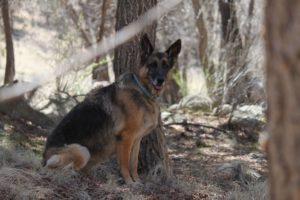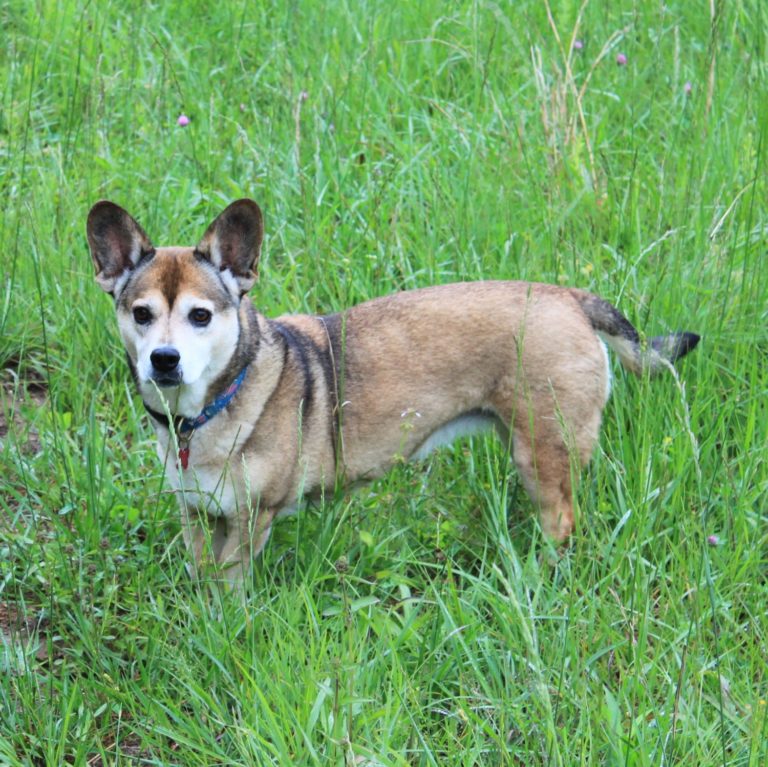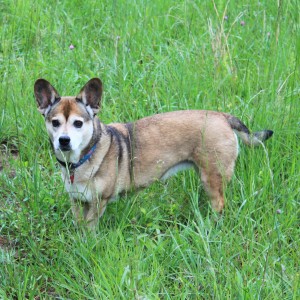 And the outnumbered boys are Cooper – a Boxer mix with maybe some Australian Shepherd, age 5 … and the littlest, but most important, Taz – chihuahua/terrier mix, age 12.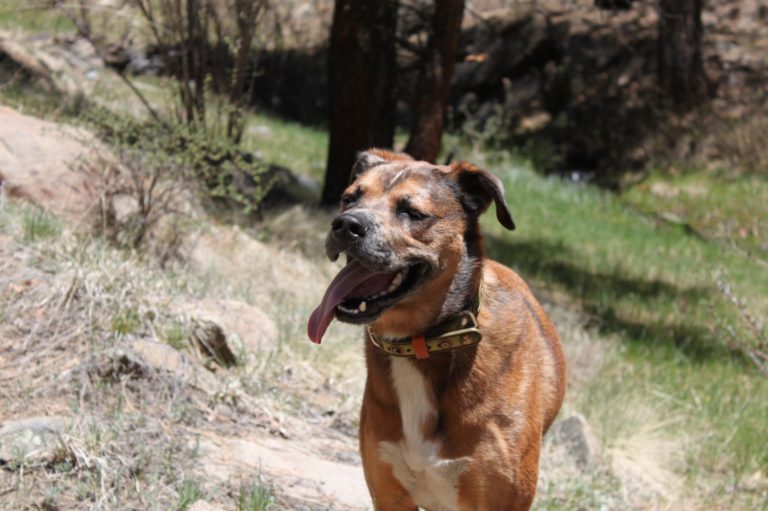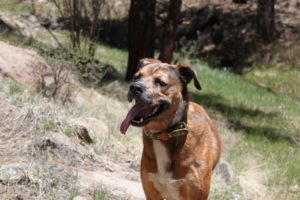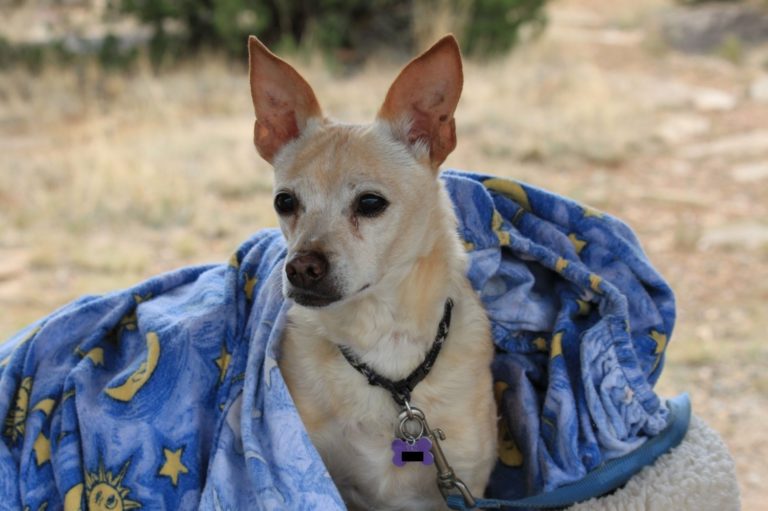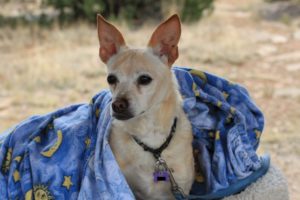 What can you tell us about your humans?
Dad is a Project Manager who manages commercial architectural millwork installation projects. That means he makes sure the woodwork is done right. Ever been to Vegas? He made all those buildings! BOL – just kidding! But his most recent project was the City Center that finished up in December 2009 so he's free for a while. And we're just going to say it out loud – WE'RE GLAD! Dad's not, but the rest of us are – even Mom!
Mom is a silversmith, and she works in her studio at home so we get to be with her ALL the time. Yay!
Do you like traveling?
We are a family that just loves to travel. You see, we didn't always all live together. Mom and Dad lived in different states when we were younger. (There were actually seven of us back then! We had three German Shepherd brothers who, sadly, are no longer with us.) Some of us lived with Dad and some of us lived with Mom. So, we traveled back and forth across the country to see each other. Some of us have even flown in airplanes.
Where is home?
Right now, home base is Charleston, Hotter'n Hades, SC. Dad is looking at cooler options, though. But Mom hates snow, so … ?
And you all just got back from a long road trip?
Yesiree! It was the first time that we've had the food hauler (aka travel trailer) and the first road trip that lasted more than a week! The original plan was to be on the road for a month, but we were having so much fun that we decided to stay almost 6 weeks. And it was Cooper's first road trip.  He's the newest member of our family so he wasn't born yet when we were doing all that cross-country traveling before.
What did you travel in? Where did you all sleep?
We traveled in a big pickup truck with a cover thingy on the back. It's sweet! The little guys rode up front with Mom and Dad and the big guys rode in the back. Dad made Cooper a padded bunk bed that he loves to lay on. Aspen and Gracie have mattresses and blankets to stretch out and relax on. We pulled our food and beds behind the truck in the food hauler. It's pretty cool because the back part folds down to make a ramp so we can get in and out easily.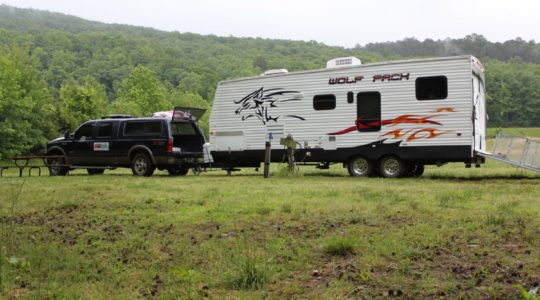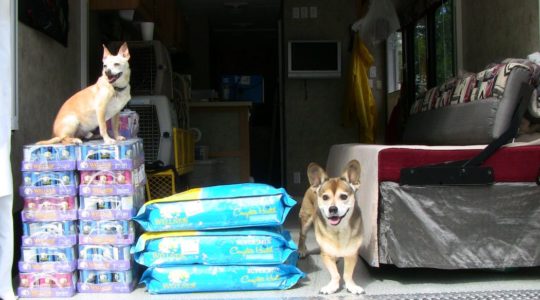 What states did you visit? How many miles did you travel?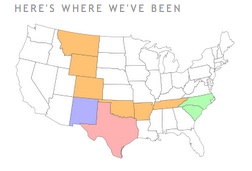 We started in South Carolina, and then followed our noses through North Carolina, Tennessee, Arkansas, Oklahoma, Texas, New Mexico, Colorado, Wyoming, Montana, South Dakota, Iowa, Illinois, Indiana, Kentucky, Tennessee, North Carolina and back to South Carolina. Dad says we covered a little over 9000 miles. That's a lot, right? We don't know what miles are, but 9000 biscuits would be a lot of biscuits!
What were your most favorite places that you visited?
We actually have three favorite places! The first place we fell in love with was Byrd's Adventure Center in Arkansas. Lots of wide open spaces, a river and there were hardly any other people there when we were. And we didn't even have to get in the car to go on adventure hikes – just walk right out our door!
The next place we fell in love with was Taos, New Mexico. We stayed at Sierra Village Lodge, which was really nice and had a great stream to splash around in. But, we found another place to play on a drive up into the mountains. Shhhh, it's a secret.  Actually, we couldn't tell you exactly where it is. There were no signs, we just sniffed it out.
Our third favorite place was the Madison River Valley in Montana (around the town of Ennis). We stayed at VA City RV and loved it! We took little road trips every day and explored lots of other towns and wilderness areas.  This was a place a dog could really stretch his legs!
What is your biggest challenge when you stay at pet friendly campgrounds?
Hmmm, probably staying on leashes all the time. We have lots of room at home to run free. (It's fenced, though!) But Mom and Dad obeyed the leash rules!
Do you think it's becoming easier to find pet friendly campgrounds?
We say yapsolutely!  We didn't make reservations 'cause we were just following our noses and didn't know where they would lead. But, every campground we stopped at allowed pets. Why wouldn't they? We're great!
Did your mom and dad have any difficulty finding dog friendly things to do? Was there anything they didn't do because they had you along?
Well, we shouldn't tell you this – but, Mom and Dad like to eat out (especially Mom since she doesn't like to cook, shhhh). So, it was sometimes a challenge to find places that we could go with them.  The weather was cool during most of the trip so, if they wanted to eat out and we couldn't sit with them, they found places that had parking close by so they could keep an eye on us. Other than that, they pretty much like doing the same things we do – sniffing out good places to hike, splashing in the water, peeing on – what? We can't say that? Okay, well that's all we can say.
Based on your experiences, what could businesses do to make your pet travels easier/better?
You know, we have to say that it would be nice if they would all have big huge treat jars and let us have unlimited access. We would really like it if all restaurants that have outdoor dining would just let us sit with Mom and Dad. We would be good!  Also, more trees and grass in parking areas would be good. Are we asking for too much here? Oh, Dad wants to add that it would be helpful if more motels would be more specific on their websites about what "pet friendly" means to them. (We stayed in a couple of motels at the beginning and end of the trip because we were in larger cities and it was easier to find a motel than a campground.) But, pet friendly seems to mean different things to different people.  Some allow unlimited pets and have trees and grass – sweet! Others allow only one 10-20 pound dog and don't have a blade of grass in sight. Well, you know that's not gonna work for us!
Do you dogs have another road trip planned?
Dad's always planning another trip, but we don't have any firm plans yet.
What would you like to tell your furiends who say, "Boy, I envy your lifestyle. I wish I could travel with my humans like you do."?
We'd like to say – Just do it!  But, we know it's not always that easy. Well, it's easy for us. All we have to do is jump in the car. But, for the humans, there's some planning and packing and um, money, involved. So, tell your humans to save their pennies, take some time off work, pack lots of poop bags and food and don't forget the leashes!
PS – Our blog says we're in Colorado. Besides not having opposable thumbs for typing, we had to constantly contend with no internet connection even though we bought one of those wireless stick thingies. It worked about as good as a flea comb! Anyway, we are gradually catching up on our postings, but there are so many pet blogs to read and we're making so many new furiends that we get easily distracted. But we have lots of adventures to share, so stay tuned!
Planning a pet friendly trip of your own? We'll make it easy:
Pet Friendly Hotels | Pet Friendly Destinations | Pet Friendly Activities
Amazon Affiliate Disclosure: GoPetFriendly.com LLC is a participant in the Amazon Services LLC Associates Program, an affiliate advertising program designed to provide a means for website owners to earn advertising fees by advertising and linking to amazon.com, audible.com, and any other website that may be affiliated with Amazon Service LLC Associates Program. As an Amazon Associate, the owner of this site earns a commission from qualifying purchases.
(Visited 291 times, 1 visits today)