Disclosure: The Honest Kitchen is a sponsor of GoPetFriendly.com, much to the droolight of Ty and Buster. The opinions expressed here are my honest assessment of the product based on my personal experience using it.
It seems to be common knowledge that rotating our dogs' food would be a good idea … and yet I don't. I consider myself a responsible pet parent, but Ty and Buster have been eating Force from The Honest Kitchen for more than two years. The thing is, I've never heard a reason that made sense to me. Of course there is a possibility that the boys' food could suddenly become unavailable, but I deemed it unlikely and figured I'd cross that bridge if I ever got to it.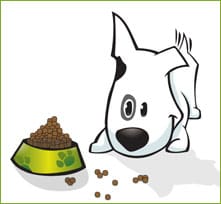 Recently, though, I read something that changed my mind. The gist of the story was the author recommending a homemade diet, the pet owner not being in a position to cook her pet's food (sound like anyone you know?), and the author concluding that as a compromise she should at least rotate between high-quality, prepared pet foods.
What caught my attention was the explanation. We all know that pet food manufacturers rely on different combinations of ingredients to provide the nutrition your pet needs. When looking for antioxidants, for example, they might decide between spinach and cranberries. Once they nail down the formula they don't change it.
The thing is, not all growing seasons are alike – some years will be great for cranberries and other years won't. In a bad year, the cranberries won't provide as much benefit as they would in a good year … and if you're counting only on those cranberries as your pet's only source of antioxidants, it could be a problem.
But, if you're rotating between a food that uses cranberries and a food that uses spinach for it's antioxidants, your pet will be better off. And this logic extends to every ingredient in your pet's food! It doesn't matter if it's bananas, sweet potatoes or pumpkin … the nutritional value is not constant.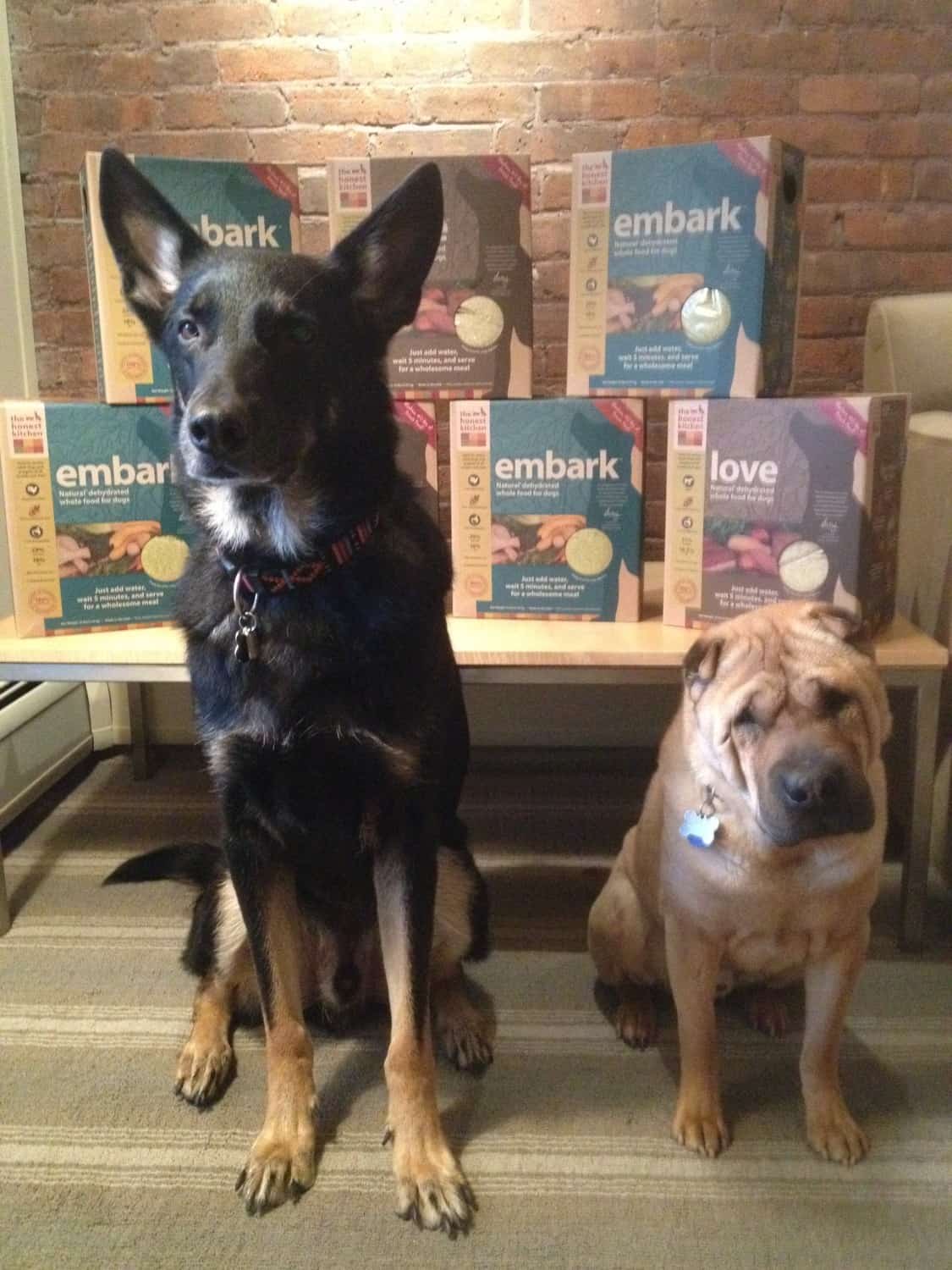 So, when the time came to order more dog food, we decided to start mixing things up. Last year the boys did a taste-test of ALL of The Honest Kitchen's flavors, so we know there isn't a single one they won't eat. We decided on a case of Love and a case of Embark.
Like Force, both of these formulas are grain-free and the wonderful part is that I've been able to switch between them – cold turkey – without upsetting Buster's sensitive stomach! Our living arrangements don't allow us to cook for the dogs, but I feel like this is the next best option.
What do you think? Do you rotate your pet's food – and why or why not?
Planning a pet friendly trip of your own? We'll make it easy:
Pet Friendly Hotels | Pet Friendly Destinations | Pet Friendly Activities
Amazon Affiliate Disclosure: GoPetFriendly.com LLC is a participant in the Amazon Services LLC Associates Program, an affiliate advertising program designed to provide a means for website owners to earn advertising fees by advertising and linking to amazon.com, audible.com, and any other website that may be affiliated with Amazon Service LLC Associates Program. As an Amazon Associate, the owner of this site earns a commission from qualifying purchases.
(Visited 767 times, 1 visits today)