For years we've all used the same type of harness for dogs in car. It was the most common kind – with a tether that attached to the back of the dog's harness and snapped into the seatbelt receptacle. Of course, when the Center for Pet Safety started crash testing pet safety harnesses, it was a wake-up call for us all! It became clear that those single-point-of-connection harnesses were more likely to cause injuries in an accident.
Watching the crash test videos was horrifying, and when the results of the study were released the Sleepypod ClickIt Utility harness was – far and away – the top performer. And yet … I didn't switch. But a few weeks ago, Sleepypod introduced their next generation ClickIt Sport car harness for dogs, and it's a winner!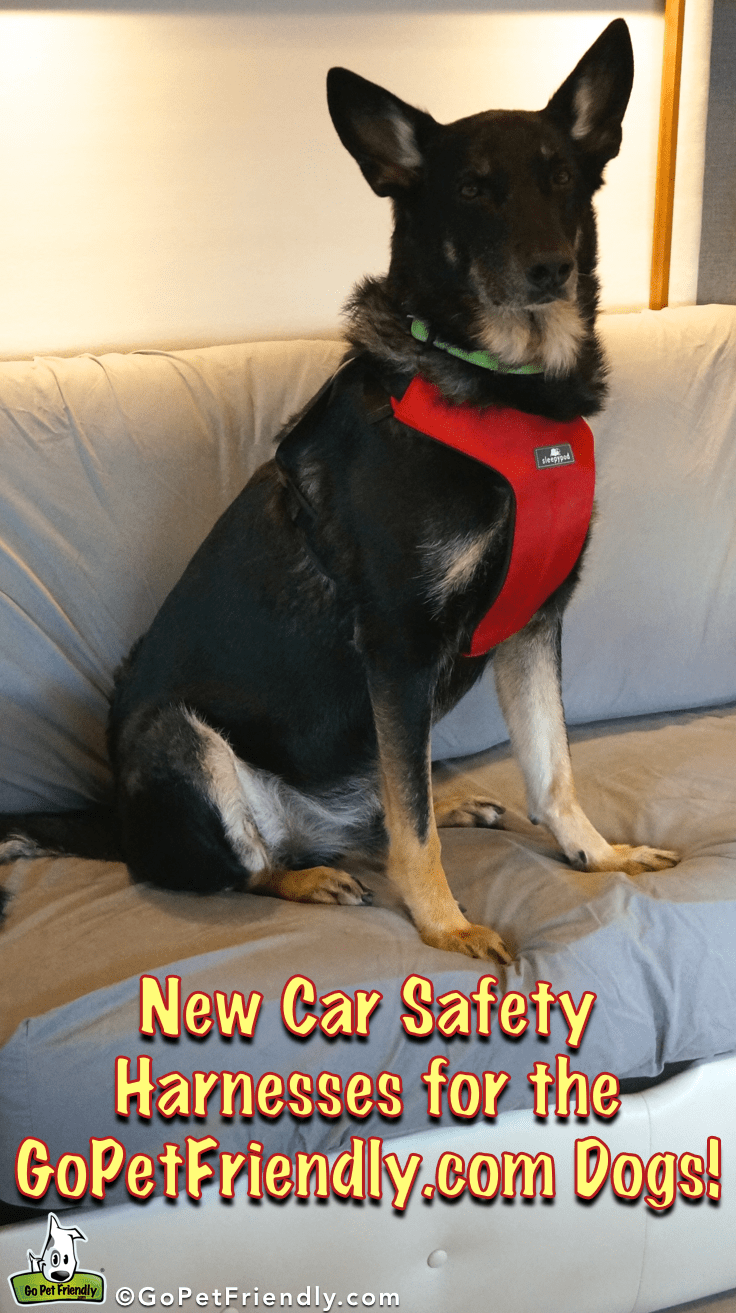 *This post contains affiliate links. Thank you!*
Sleepypod Harness for Dogs in Car
You should know that I received the products mentioned below free of charge. That said, the opinions expressed here are my own. Just mine. Unless they're yours, too.
The new ClickIt Sport harness for dogs in cars is simple to use. And with a 5-star rating from the Center for Pet Safety, it's clearly safer than Buster and Ty's old harnesses. There was no ignoring these improvements … it was time to give Sleepypod a try.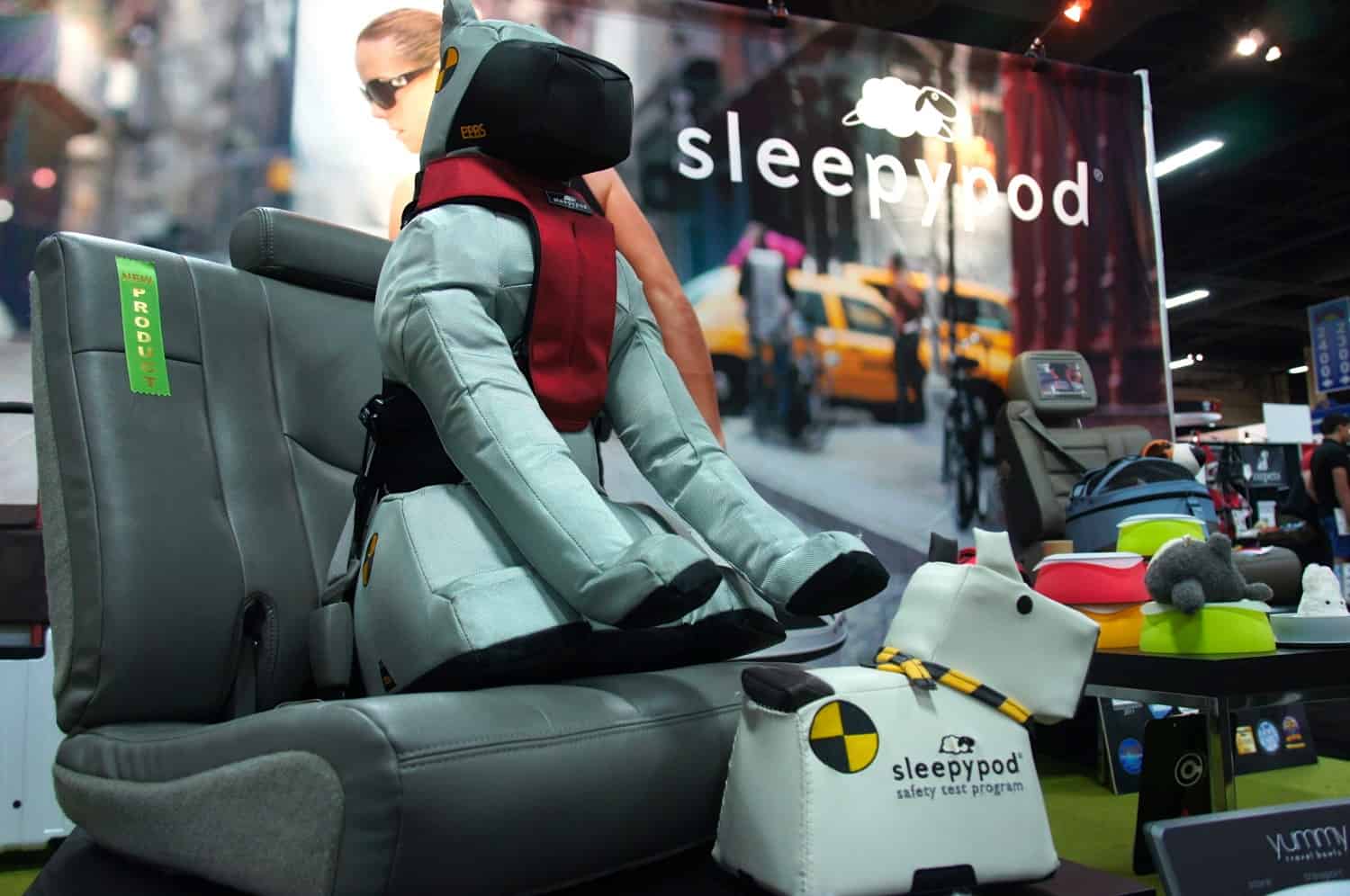 On their website, Sleepypod has videos showing how to adjust the harness and put it on your pup. But it's so easy, you really can't mess it up. Your dog just steps into the harness, and there are two clips that attach on the dog's back.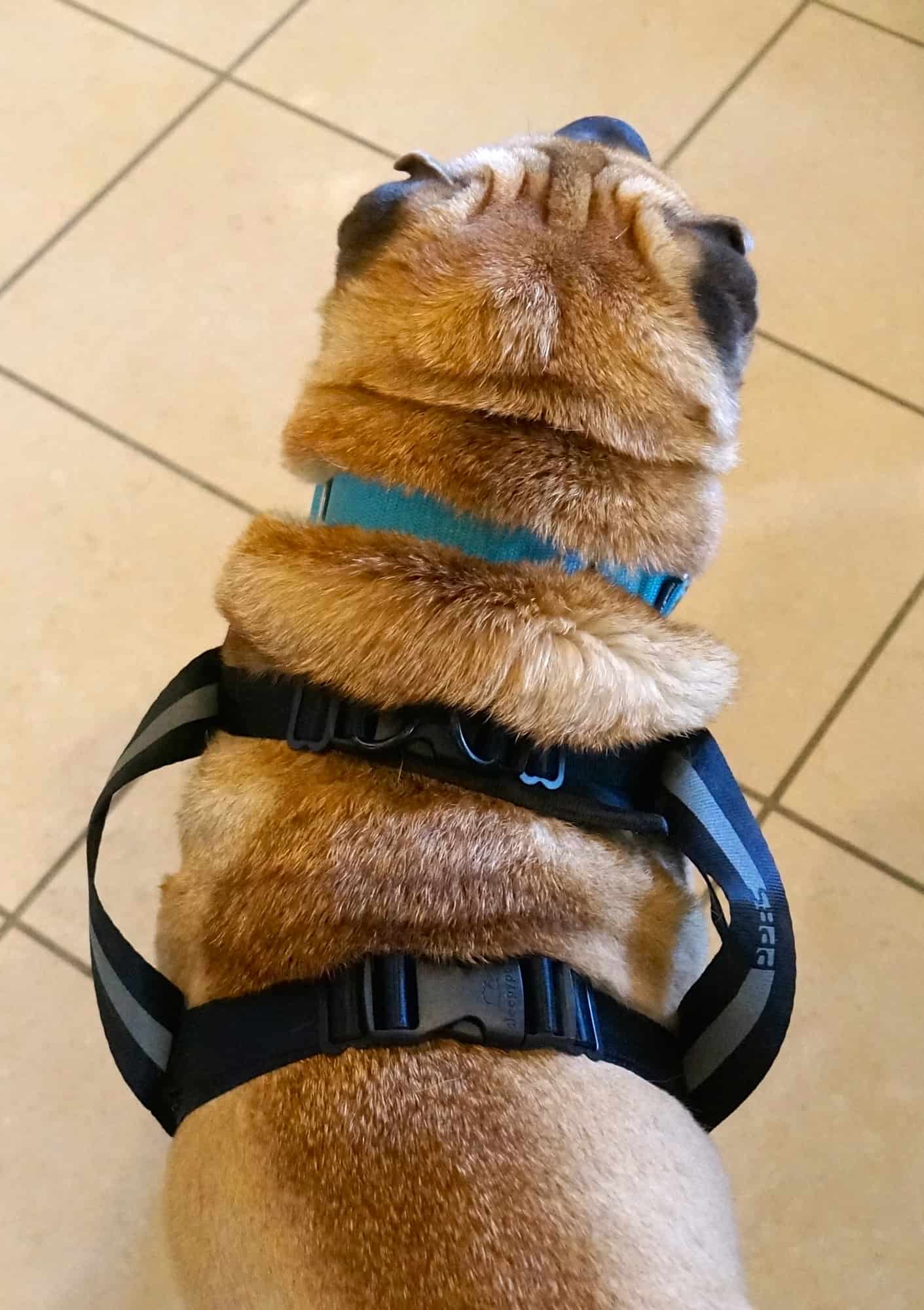 There are two metal rings on the top clip that allow you to attach a leash for quick pit stops and a PPRS (Pet Passenger Restraint System) strap on each side for the seatbelt to pass through. We're using the harnesses slightly differently than the Sleepypod video shows, because the sofas where the boys ride in the motorhome have only lap belts – no shoulder restraints.
READ MORE ⇒  Tips for RVing with Pets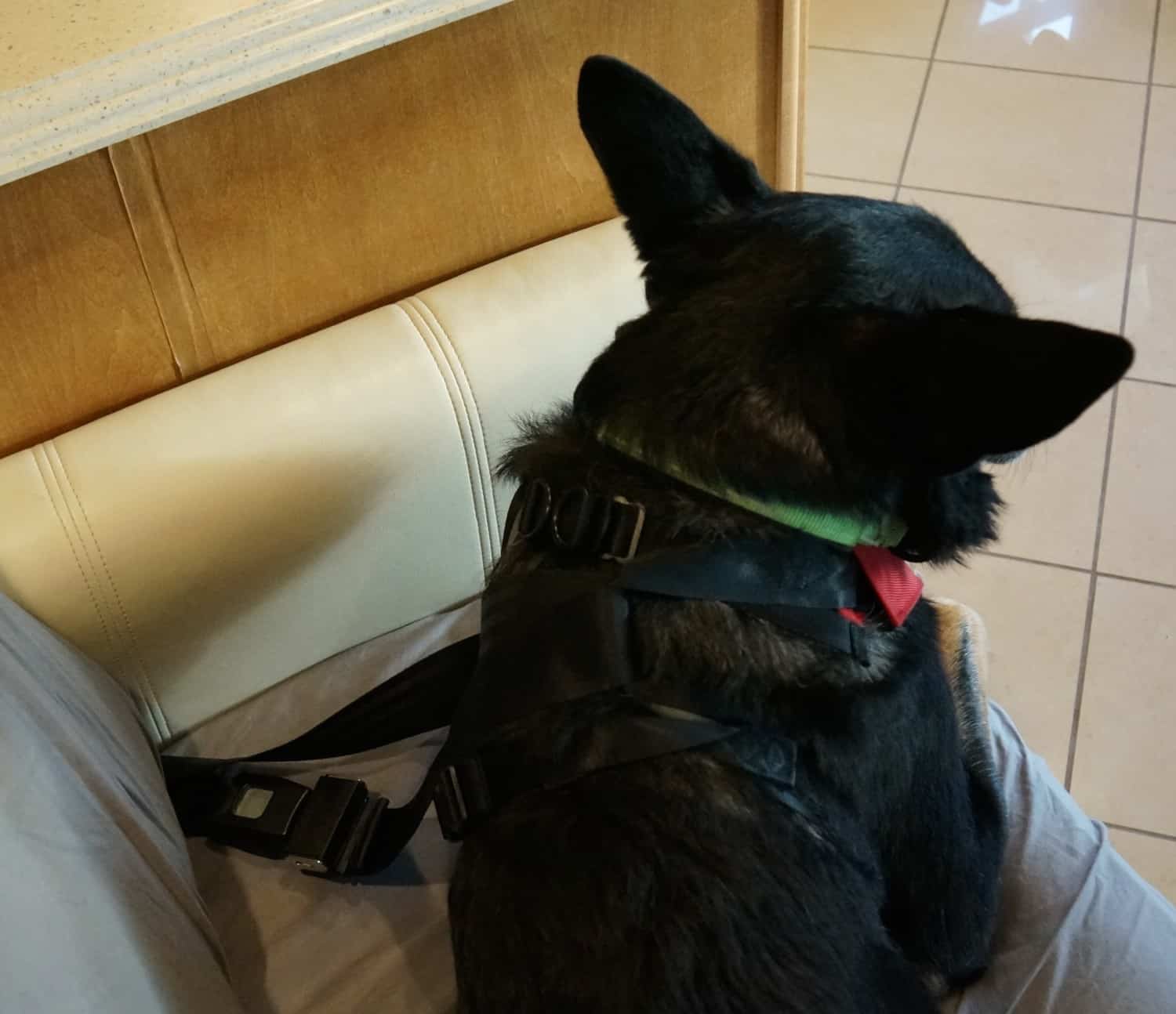 Peace of Mind
This set up feels much safer for the boys than the harnesses we were using. The construction of the harness is top-notch, with a padded chest and strong webbing. And, with the harness connecting to the RV manufacturer-installed seatbelt, there's little to fail.
Compared to the harness for dogs in cars that used a tether, our boys do have less room to move around than before. But that means they're less likely to be injured in an accident – which is our ultimate goal. And, it's better for all of us to take more frequent breaks to stretch. It may mean we'll get to our destination a few minutes later, but knowing Ty and Buster are safe is well worth the tradeoff.
Dogs Adjust To Their New Safety Harnesses
The best part is, my fears that the dogs would be uncomfortable was completely unwarranted! Buster and Ty both seem to be perfectly happy buckled in with their new ClickIt Sport harnesses.
READ MORE ⇒  How To Take A Cross-Country Road Trip with Pets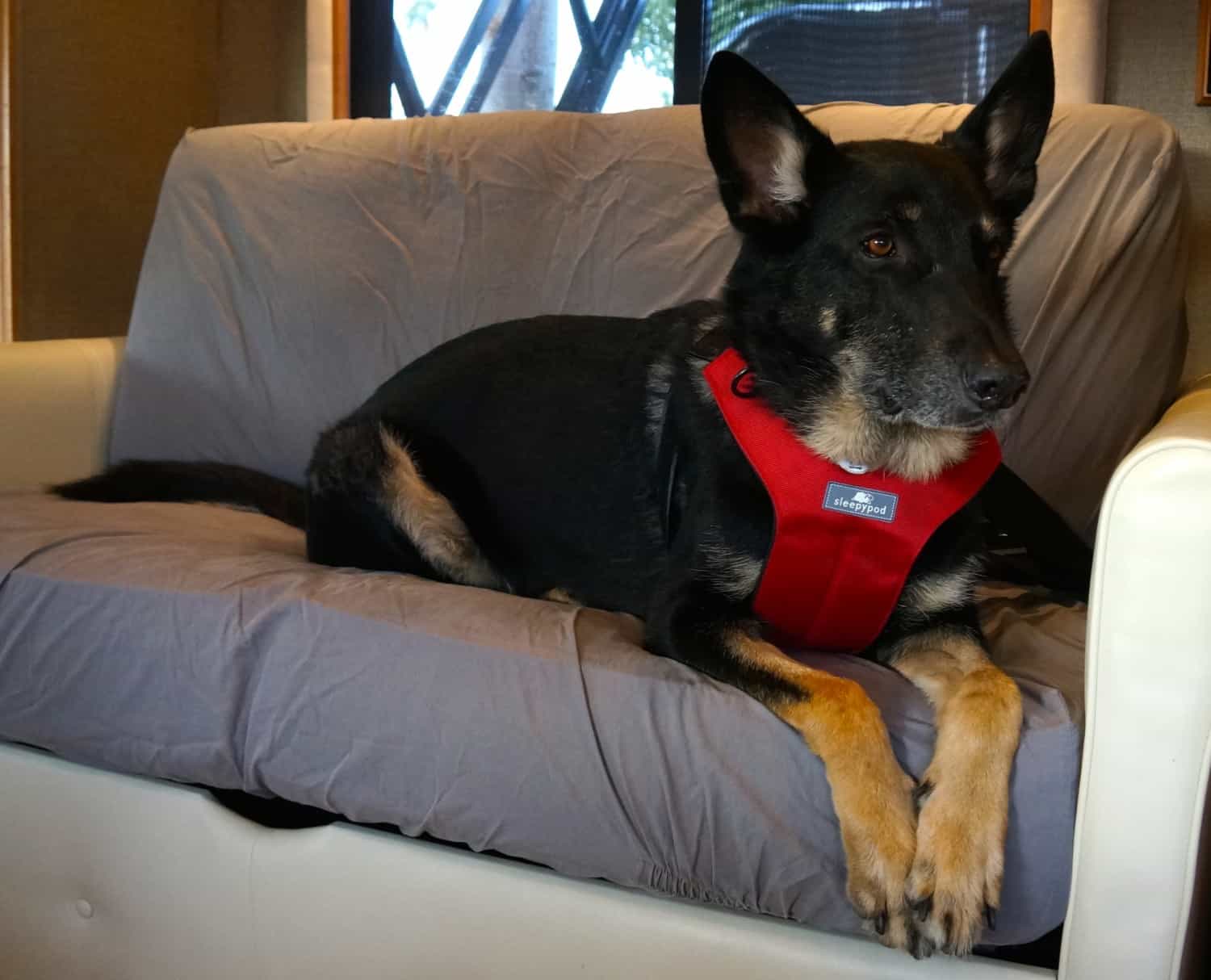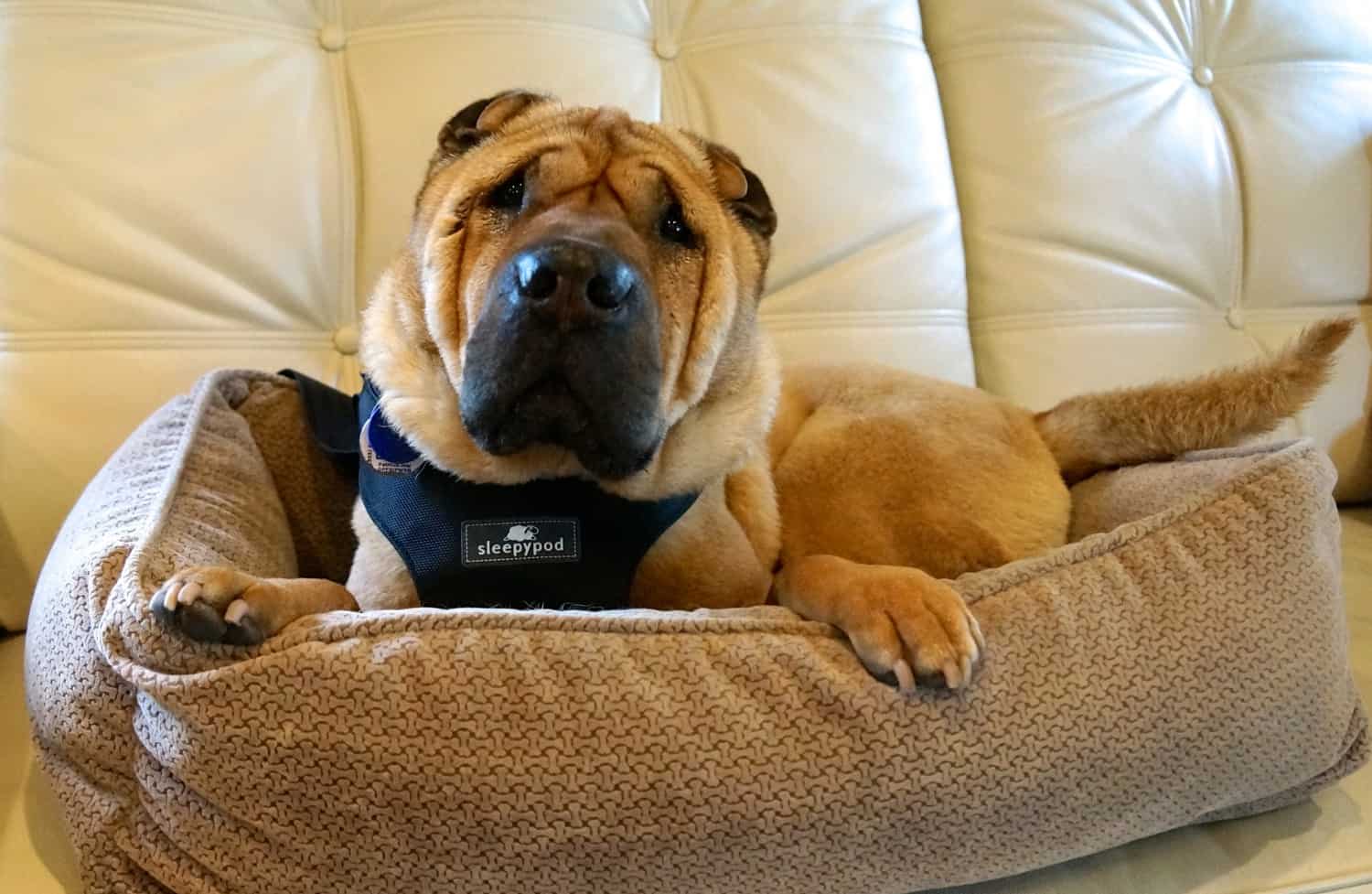 Do you use a secured carrier or harness for dogs in cars? Share your favorites in the comments below!
Visit our Amazon store to learn about more products we rely on to make traveling with pets easier, safer, and more fun!
Amazon Affiliate Disclosure: GoPetFriendly.com LLC is a participant in the Amazon Services LLC Associates Program, an affiliate advertising program designed to provide a means for website owners to earn advertising fees by advertising and linking to amazon.com, audible.com, and any other website that may be affiliated with Amazon Service LLC Associates Program. As an Amazon Associate, the owner of this site earns a commission from qualifying purchases.
(Visited 6,985 times, 1 visits today)