It's always nice to have a fellow pet traveler's perspective on a place we've visited. Mary and Al Hone and their dogs Roxy and Torrey recently spent some time in Sedona, Arizona, where we were last spring. Their dogs enjoy hiking as much as Buster and Ty do, and the dog friendly hiking around Sedona is magical. Today we're excited to have Mary here to share their impressions of Sedona and the surrounding area. 
***
If you've never been to Sedona, you need to put it on your list of places to go. It's beautiful, and a great place to vacation with your dog. In my experience, the small tourist-type towns are always the most pet friendly. I think the business owners know that so many of us travel with our pets, and they are accommodating to those needs.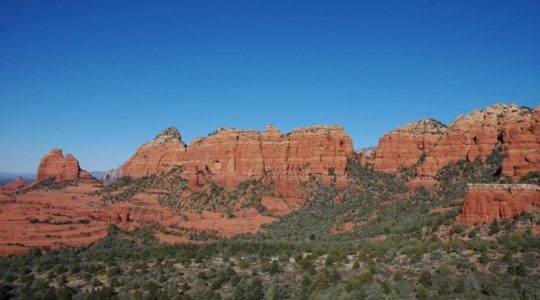 We travel in our 5th wheel trailer, so the first order of business was to find a pet friendly RV park in town. This was actually very easy, since there is only one RV park right in Sedona. Rancho Sedona is nestled along Oak Creek, has huge trees, and nice grassy spots between each RV pad.  I like having space between us and the neighbors, especially with the dogs. They have strict rules concerning dogs, no barking, leashed at all times, and no aggressive dogs. These are all good with me. Oh, and of course, clean up after them. There is also a nice off-leash area so the dogs can run around for a while.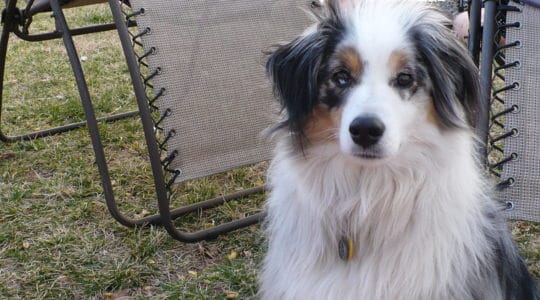 Sedona has what can only be described as "tourist row." Or, by it's real name, downtown Sedona. We leashed the dogs and went wandering up one side and down the other.  Roxy wanted to go inside every single shop we passed, but Torrey was just glad to be out walking. It's so hard to know what shops welcome dogs, and which ones don't. So we would peek our heads into doors and ask if it was OK, or the owners would see us and invite us all in. We saw some people eating on patios outside, with their dogs tied up just on the other side of the fence.  I'm not sure what difference this makes, but if it works for everyone, then it's a good thing.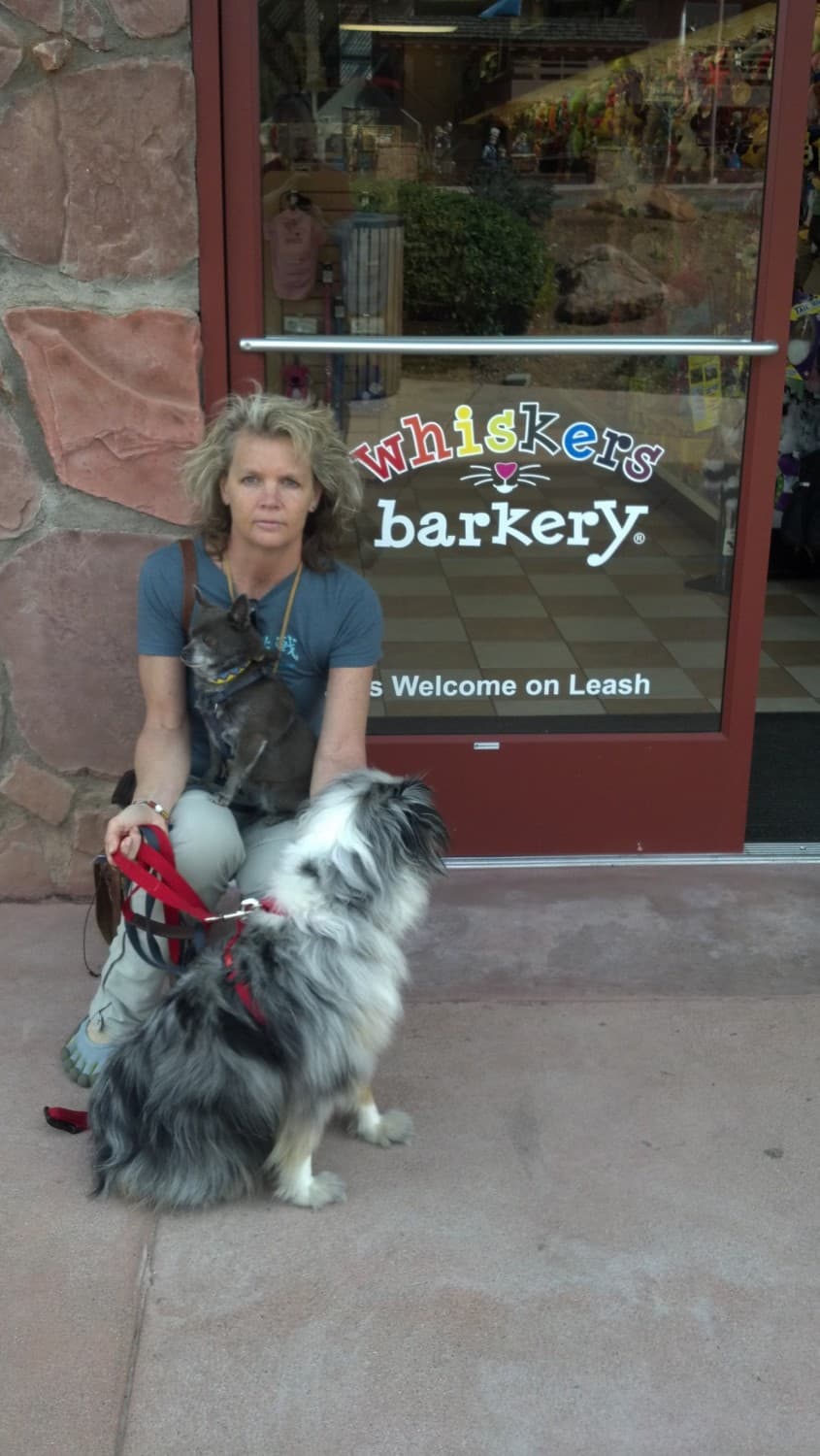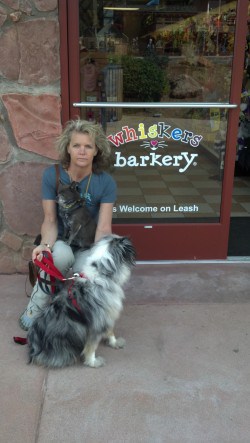 By far the dogs favorite store was Whiskers Barkery (Note: Sadly this location has closed. But the one in Prescott is still there). Charlotte is the owner of this fun dog store. She invited us all in and gave the dogs treats. I took pictures of Roxy trying out some of the products they sell, and wrote about it the next day.
Charlotte just opened this Whiskers barkery, her other store is in pet friendly Prescott. We will be in Prescott the end of May, and I plan on paying them a visit there too!
Next up was hiking. We love to hike, and Sedona is overflowing with trails right around town. Red Rock state park does not allow dogs however, so don't plan on going there with doggies in tow.  We like to hike where there are no people, and this was actually pretty easy to do. Ask a local where they like to go, and you will get the best answers. We did meet some people on the trail one day, but they were dog lovers and were thrilled to meet Roxy and Torrey.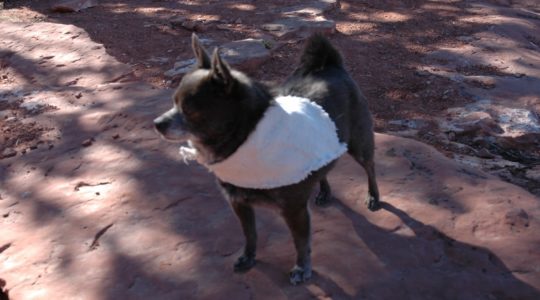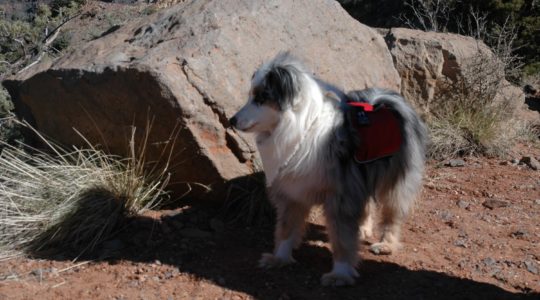 We drove to Jerome as a day trip to see what it was all about. The dogs hated it. Torrey is kind of high strung when she is out of her element anyway, but she was over the top that day. Roxy has always been easy going and loves to go anywhere. But Jerome is crowded, noisy, and has tiny little sidewalks. They couldn't wait to get back to the truck.
We all enjoyed our trip Sedona and plan on returning in October and staying for a few months. There is a lot more exploring there we need to do.
Mary and Al have been traveling with Roxy for several years, and last year Torrey joined the family and the fun. They will begin traveling full-time in a couple of months, participating in art shows, and enjoying life along the way. Mary blogs about all their adventures at Tales From the Back Road.
Amazon Affiliate Disclosure: GoPetFriendly.com LLC is a participant in the Amazon Services LLC Associates Program, an affiliate advertising program designed to provide a means for website owners to earn advertising fees by advertising and linking to amazon.com, audible.com, and any other website that may be affiliated with Amazon Service LLC Associates Program. As an Amazon Associate, the owner of this site earns a commission from qualifying purchases.
(Visited 2,016 times, 1 visits today)