And we wait … glued to The Weather Channel watching Hurricane Sandy bear down on the east coast. This storm is a doozie, affecting cities as far away as Chicago with waves as high as 25 feet forecasted for Lake Michigan. The residents and city officials being interviewed on the news appear pensive, but calm. You can see that carefully developed emergency plans are being implemented and there's a comfort in knowing you're doing all that you can to prepare for what's headed your way.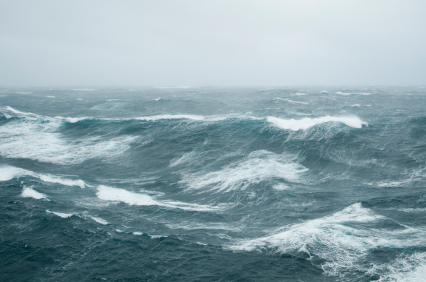 What about you?
Hurricane Sandy is a reminder to us all that it's important to have a emergency plan in place. Whether your evacuation is more likely to be caused by a hurricane, a wild fire, a tornado, an earthquake, a tsunami, or a man-made disaster – being prepared could make all the difference. And, when your family includes a pet, a little more advance planning is necessary to ensure that everyone is as safe and as comfortable as possible should the circumstances arise.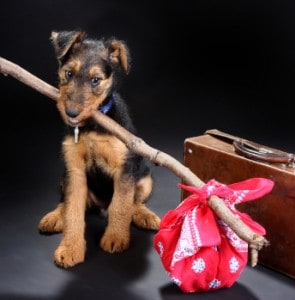 Your pet should have his own emergency kit packed and ready to go at a moment's notice. Here are some items you'll want to include:
Enough food and water for your pet for at least 2 weeks (stored in waterproof, air-tight containers to prevent contamination), food and water bowls, and a can opener if you feed canned food.
Enough medication to last your pet for at least 2 weeks. If your pet's medicine requires refrigeration, be sure to include a cooler and a note reminding you to grab the ice packs from the freezer.
Proof of vaccination – tags may not be accepted, so include a hard copy of the records from your veterinarian stored safely in a waterproof bag.
An extra collar and leash.
A familiar toy, blanket, or bed that your pet loves will help relieve anxiety.
Waste bags to pick up after your dog and/or a litter box & extra litter for your cat.
A photo, in case your pet gets separated from you and you need to make posters.
Where to go?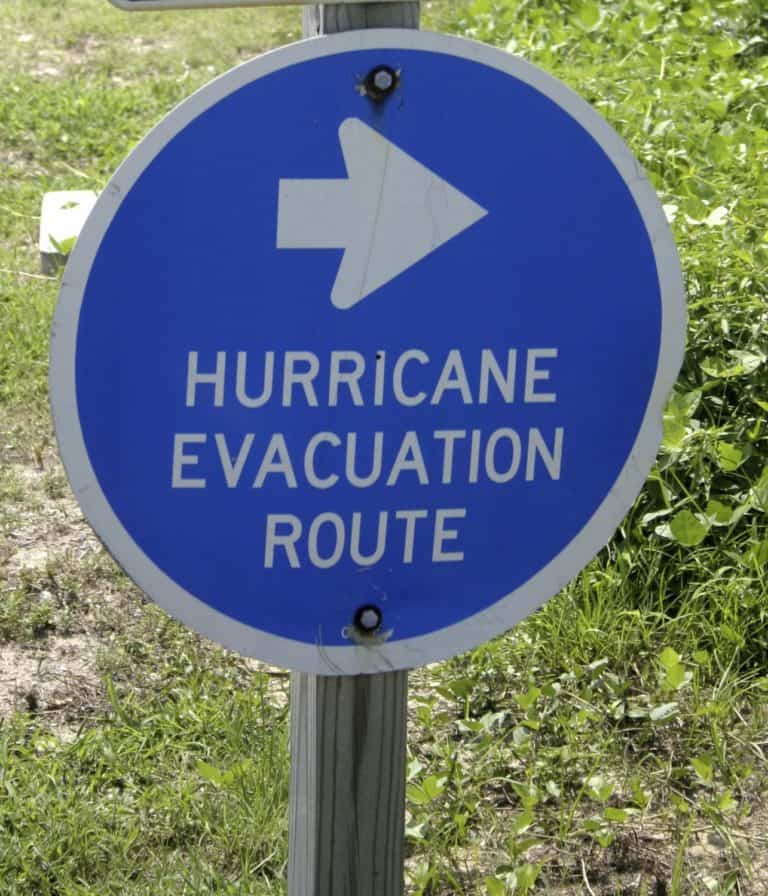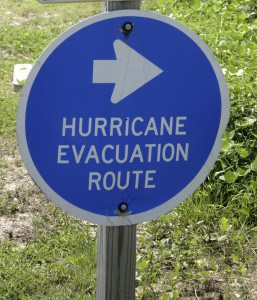 Being forced out under an evacuation order is definitely not our ideal vision of you traveling with your pets – however, knowing your options beforehand will save a lot of time and angst. Your first step should be to confirm whether or not your local emergency shelter will allow pets. Most do not, but fortunately the hurricane shelters in New York City are welcoming families with their pets to ride out the storm together.
If your shelter doesn't allow pets, here are the steps you should take to plan your whole family's evacuation:
Map out two potential cities that you could evacuate to depending on the predicted path of the weather.
Locate accommodations in each city. If you're planning to say with family or friends call and ask whether they'll allow you to bring your pet in case of emergency. If you'll be staying in a hotel or campground, use a website like GoPetFriendly.com to select a few pet friendly options. Write down their name, address, and phone number so that you'll be able to call ahead for reservations.
If you have GPS, you can likely count on that to get you there. If you don't, print driving directions to each hotel or campground and keep them in your emergency kit.
Be sure to secure your pet in your vehicle during travel with either a car harness or a crate that's been anchored to the floor.
Having a crate or carrier along will give your pet a place to relax, and it may be required if you would ever need to leave them unattended in a hotel room.
It takes a bit of time to make sure your family is safe during an emergency – especially if it requires evacuation. While you're watching the weather updates from the east coast, take a few minutes to put your plan in place.
Planning a pet friendly trip of your own? We'll make it easy:
Pet Friendly Hotels | Pet Friendly Destinations | Pet Friendly Activities
Amazon Affiliate Disclosure: GoPetFriendly.com LLC is a participant in the Amazon Services LLC Associates Program, an affiliate advertising program designed to provide a means for website owners to earn advertising fees by advertising and linking to amazon.com, audible.com, and any other website that may be affiliated with Amazon Service LLC Associates Program. As an Amazon Associate, the owner of this site earns a commission from qualifying purchases.
(Visited 323 times, 1 visits today)