Global Pet Expo – where do I even start describing this event? First, let me try to give you an idea of the scale – there were more than 2,900 booths covering an area the size of thirteen football fields. My pedometer said I walked just over 18 miles in three days – up and down the rows, stopping to visit with friends and companies displaying interesting travel gear, and I still couldn't see it all. And it keeps growing every year.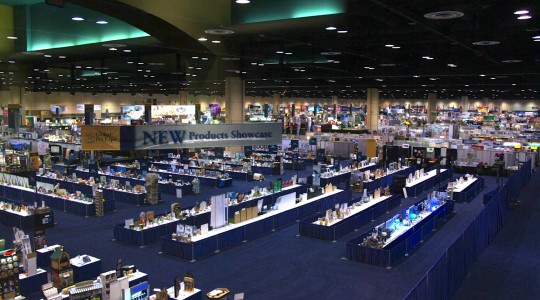 Getting the Scoop
In the weeks leading up to Global, the press releases came hot and heavy. Companies were launching new products at the show and holding press conferences in their booths to introduce the latest innovations in pet care. Listening to the executives of some of the major pet brands, I was struck by the imagination of these folks – they're going to the ends of the Earth to feed, outfit, and entertain our pets … and then topping their accomplishments year after year.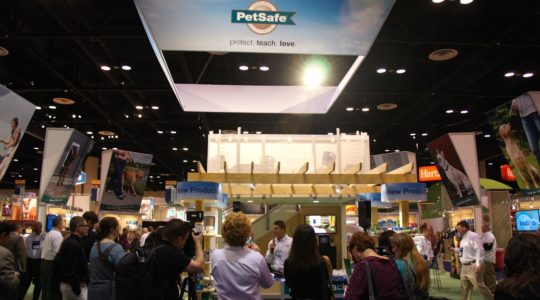 The television media was there, too. A crew from the Today Show was sniffing the merchandise and conducting interviews. Here's our friend, Gordie Spater from Kurgo, showing off the features of their Surf n Turf – a life vest and three-season shell in one!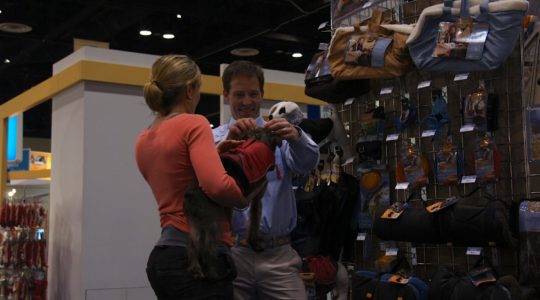 On the Prowl
Being a newbie to a happening of this scale, I can finally understand how the dogs feel when they're overstimulated during our travels. Rather than bite off more than I could chew, I made a bee-line to scout the New Products Showcase and start my search for the Best Pet Travel Gear at the show. Gathered back in the corner were all the beds, toys, flea and tick protection, door mats, floor mats, a pet first aid kit, leashes, collars, treats and auto accessories being introduced for the first time. With my feet beneath me and still scribbling notes, I then hit the main floor to find out more about my favorites.
Pet travel gear was definitely a theme at the show. Petmate announced their launch of an entire new line of carriers, auto accessories, a collapsible crate, a folding bed, harnesses, and travel bowls.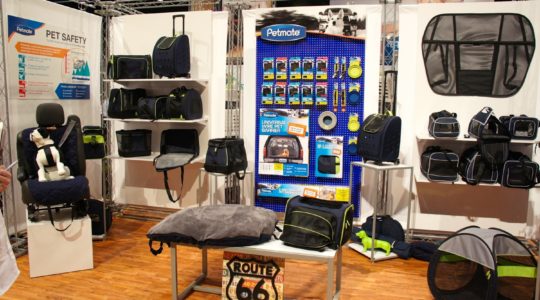 PlanetDog featured a section of gear for traveling pets – including their Zip Lead Retractible Leash that only extends to six feet. Now, that may be a retractible that I can get behind!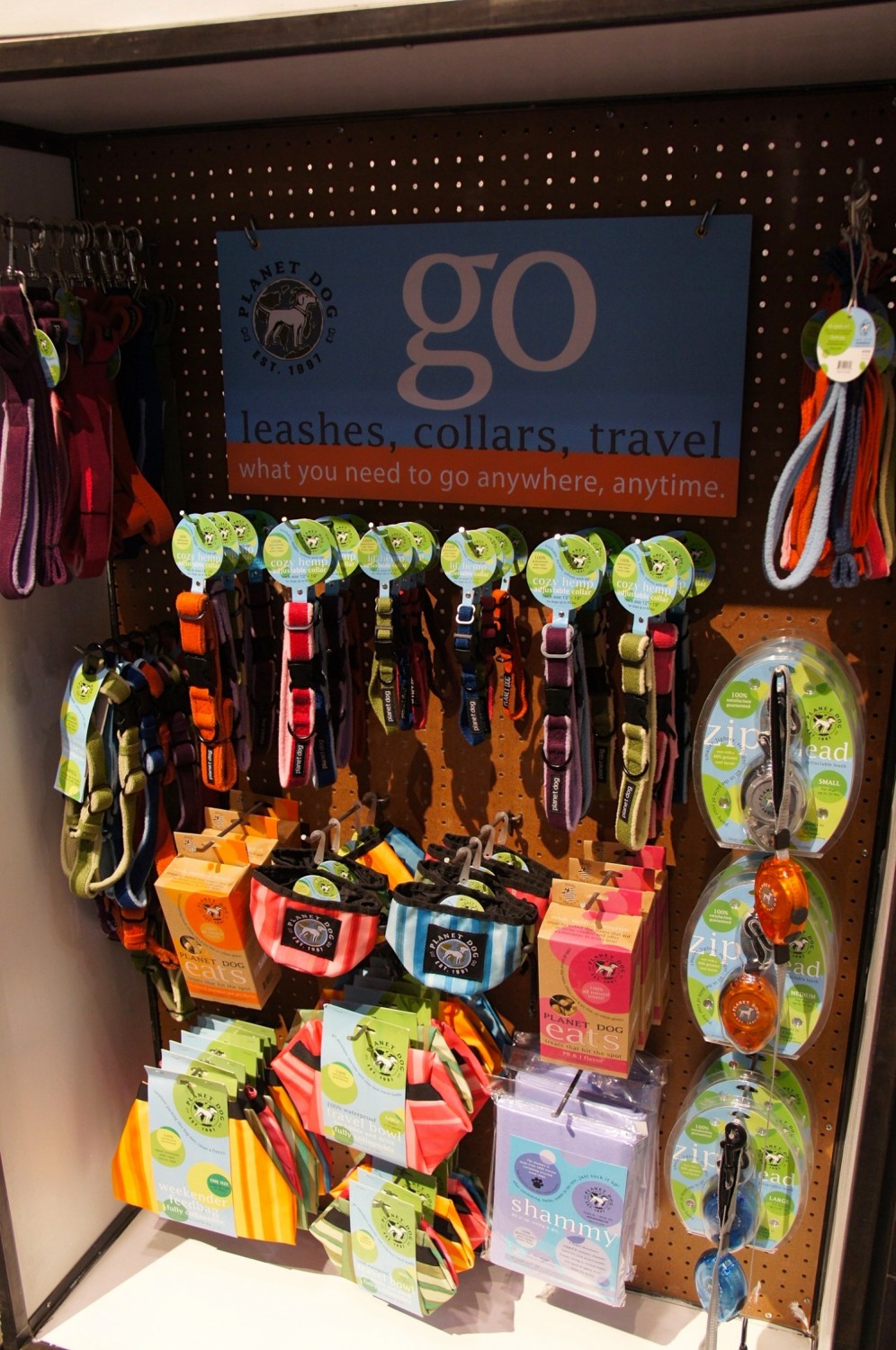 If our dogs were smaller, we'd be all over the new Park Tote carrier from Sherpa. Unzip this soft-sided carrier and it converts into a blanket you can use in the park. What's even better? You can throw the whole thing in the washing machine!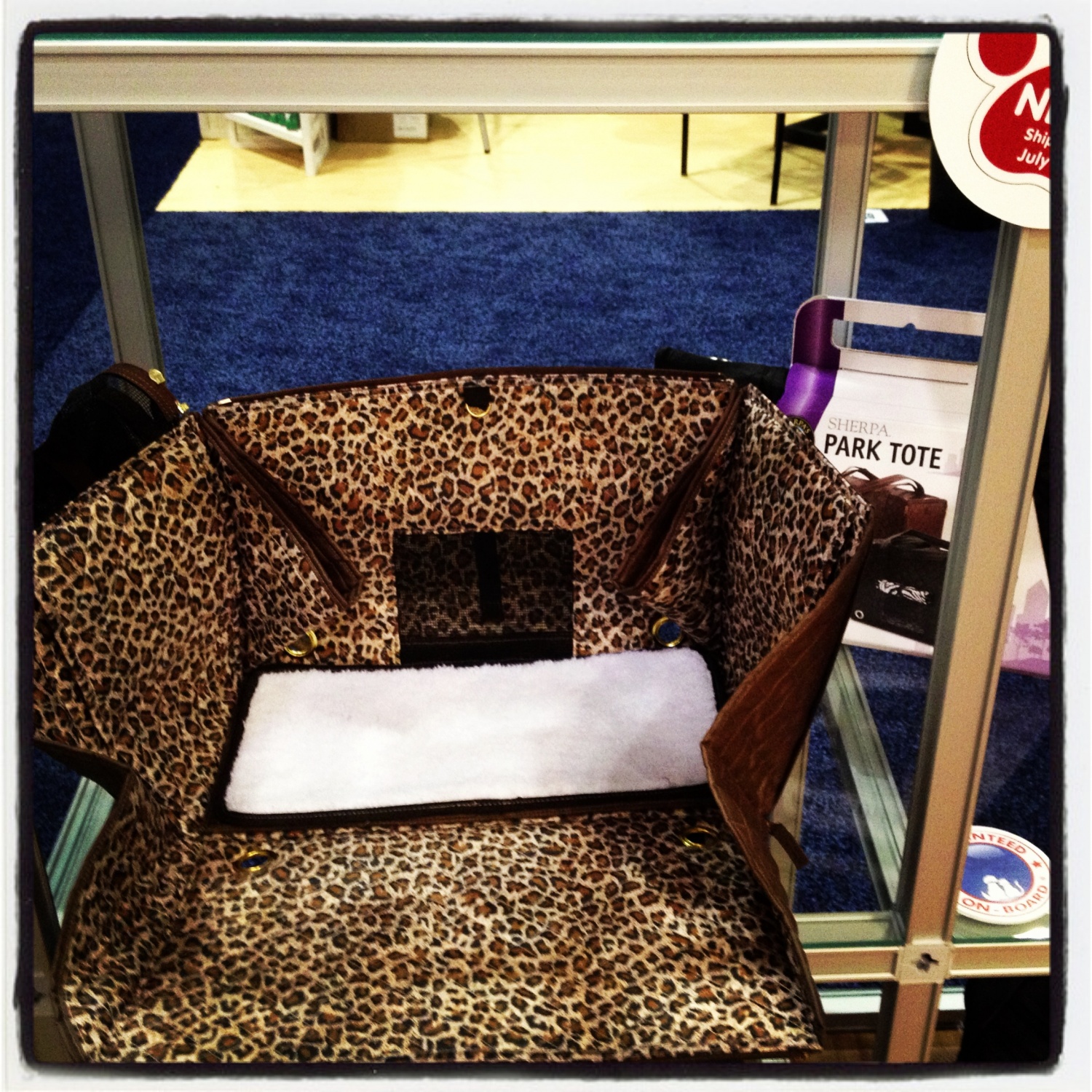 For the RV Crowd
There are unique challenge to living in the Winnebago with the boys, so I'm always hunting for gadgets that make traveling in the RV easier. Happily, I found a few – of course, they'll also work in homes that aren't on wheels.
First is the CritterZone Air Purifier – it may be small, but it packs a punch! I tried one out in my hotel room in Orlando and noticed an improvement right away. The scientific explanation of how it works is fascinating, but the keys to me are that there are no filters to change and you can plug it into a wall outlet or the 12v adapter in your car.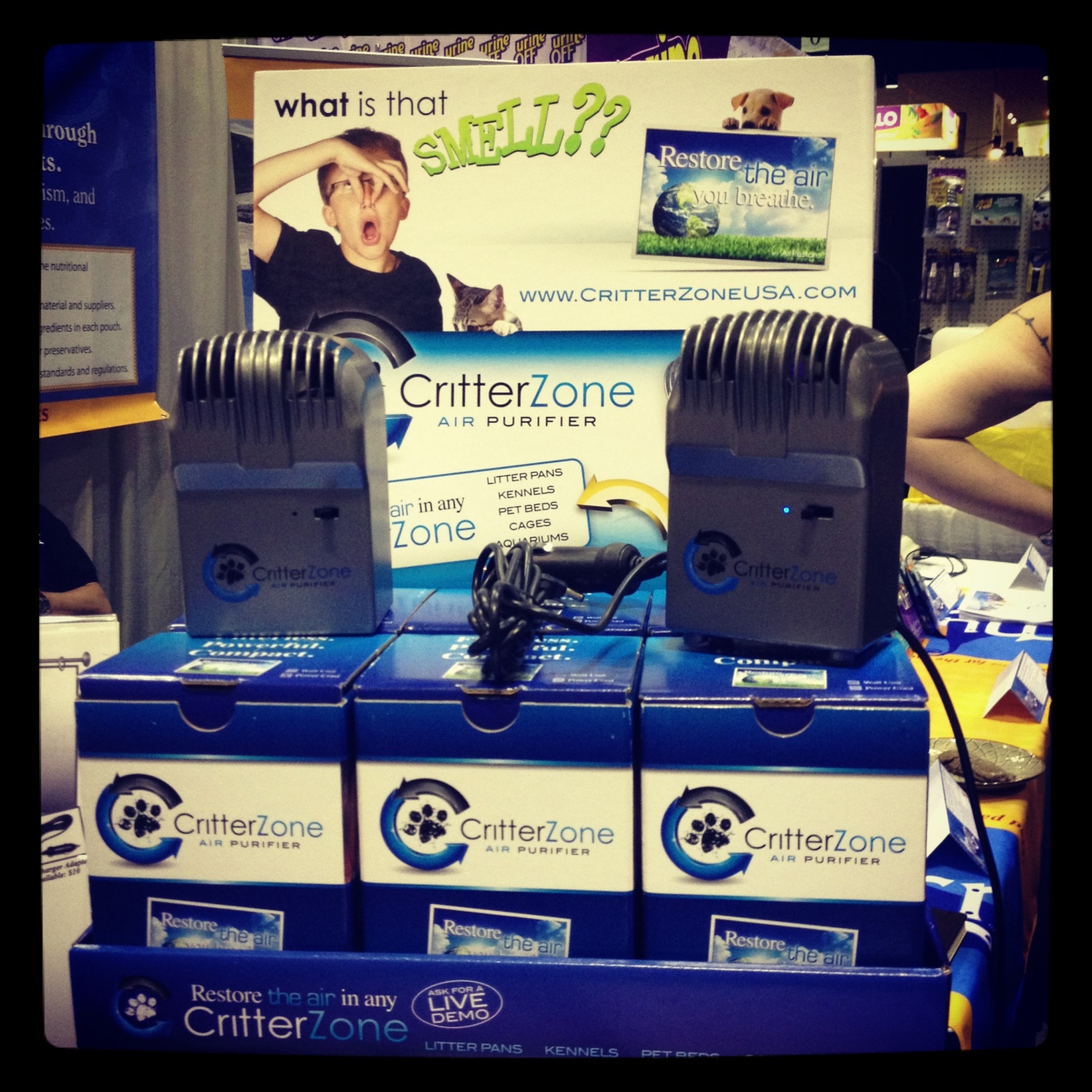 The new "Here Doggy" toys from Quaker Pet Group may save my marriage. A while back Rod and I had a difference of opinion over allowing the dogs to have squeaky toys in the Winnebago. I say yes, because they love them – he says no, because they drive him crazy. So far I'm winning, but now we may have a solution that makes everyone happy. These plush toys come in lots of fun shapes and all have squeakers that dogs can hear … but humans can't!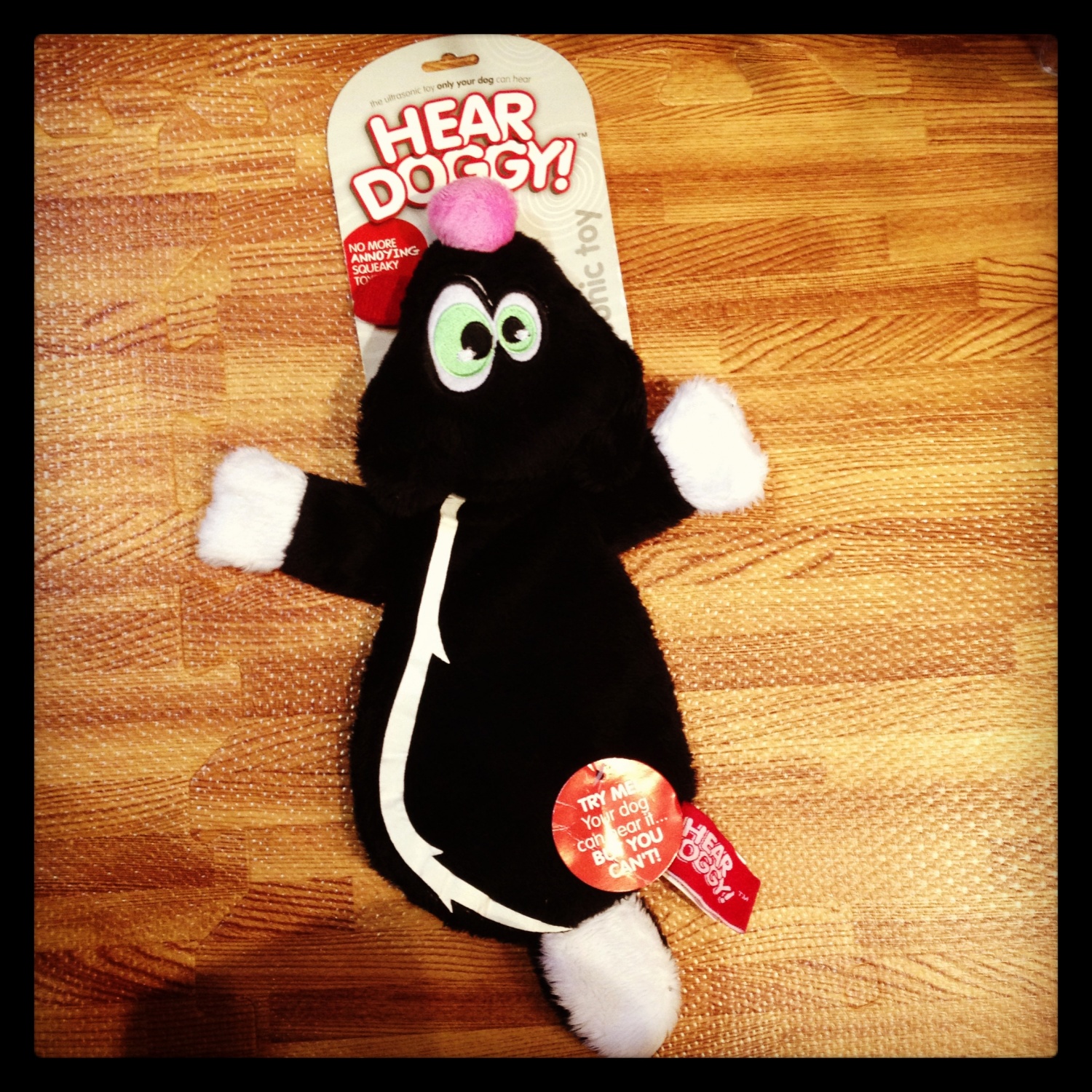 Coming in late spring and priced at $149, I'm excited to try Samsung's new PetCam Wifi Video Pet Monitor. This camera allows you to keep an eye – and ear – on your pets while you're away using a smartphone, PC, Mac, or tablet. Just plug it in, connect it to the app, and you can not only see and hear what your pets are up to, you can talk to them through the mic on your phone or computer! With night vision and the ability to send you messaging alerts for motion or audio detection, this seems seems like a no-brainer for anyone traveling in an RV with their furry loved ones.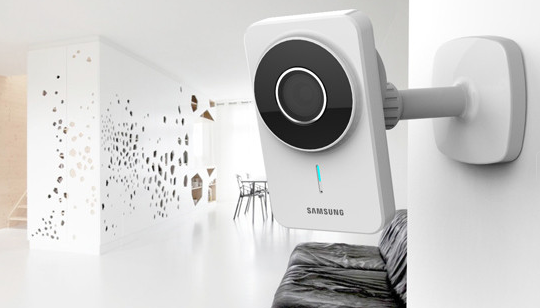 And The Winner Is …
With all the great pet travel gear out there, choosing the winner of our Best in Show award was tough. Ultimately, it came down to a product that allows people to include their dogs in more activities, keep them safe, and have more fun – perfectly aligning with the GoPetFriendly.com mission!
We're proud to announce that the Swamp Cooler Cooling Vest from Ruffwear is the winner of the Pet Travel Gear – Best in Show award at Global Pet Expo 2013.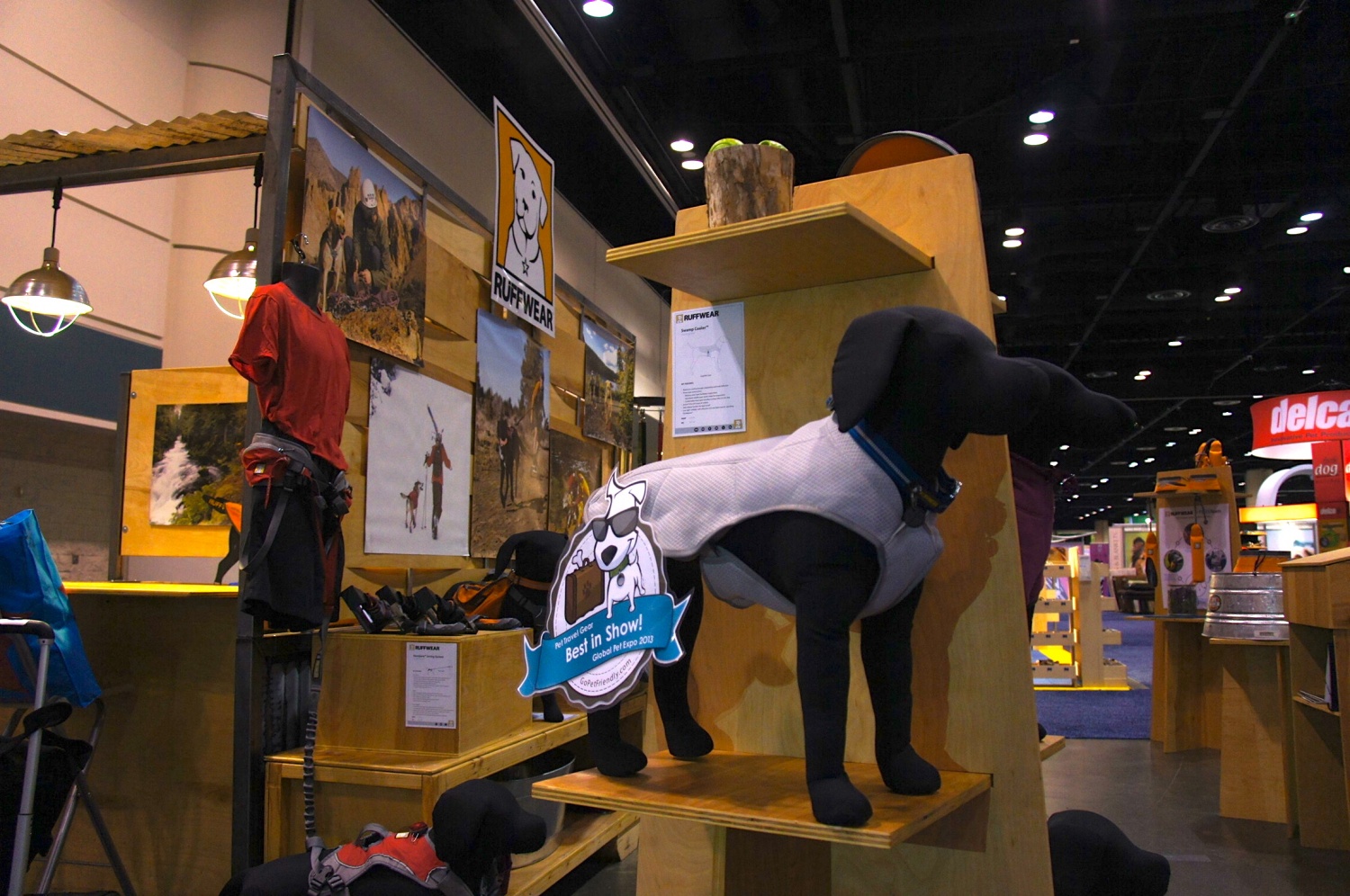 Reading the features of this vest, which uses evaporation and heat reflection to keep dogs cool, I couldn't help but think of the poor Newfie that suffered a heat stroke hiking with his family just after we left Acadia National Park last year and had to be rescued. With Buster's black coat and Ty's short snout, we know how quickly heat can become a problem for a dog. The Swamp Cooler vest utilizes the same technology as the swamp cooler appliances people use for cooling their homes to keep your pup's temperature down while you're out and about.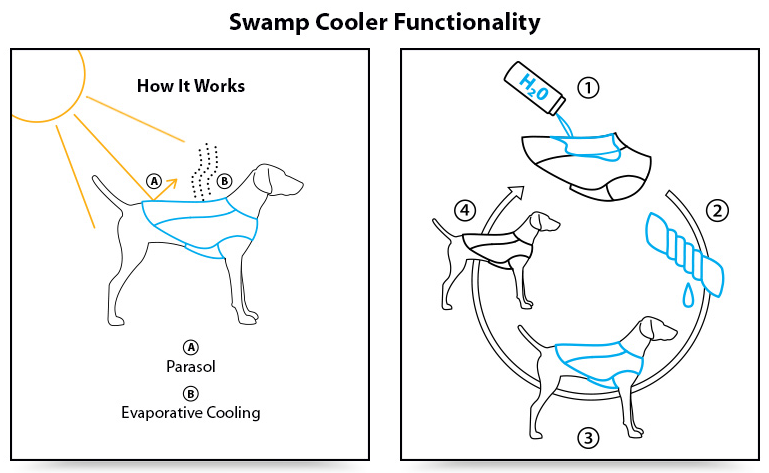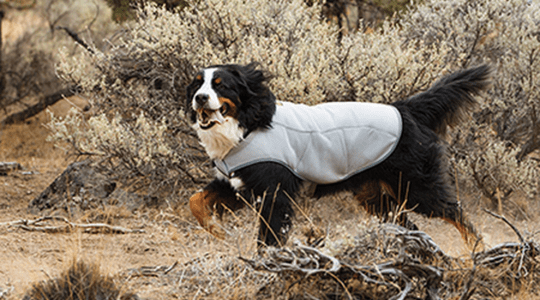 Planning a pet friendly trip of your own? We'll make it easy:
Pet Friendly Hotels | Pet Friendly Destinations | Pet Friendly Activities
Amazon Affiliate Disclosure: GoPetFriendly.com LLC is a participant in the Amazon Services LLC Associates Program, an affiliate advertising program designed to provide a means for website owners to earn advertising fees by advertising and linking to amazon.com, audible.com, and any other website that may be affiliated with Amazon Service LLC Associates Program. As an Amazon Associate, the owner of this site earns a commission from qualifying purchases.
(Visited 692 times, 1 visits today)