In today's economy, affording a vacation can be a little tricky. It's a common theory that taking your pets along with you is more expensive, but today's tips from Jenna Smith will help you save some money … while you enjoy your pets' company!
***
If you are someone who considers your pets to be members of your family, vacations are less enjoyable if they're not along for the fun. It's tough leaving your buddies at home, and kennel care can be expensive. One thing to consider is the possibility of bringing your pets along! Many people travel with pets all the time, but before you pop Fido in the car, you should consider if he'd enjoy a trip.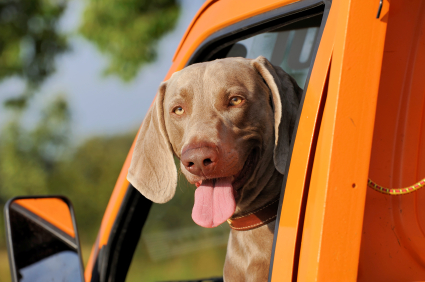 Something else to think about is how you can maximize your finances while you're away. Here are a few suggestions that will allow you to simultaneously enjoy your vacation with your pets and save money.
Consider Camping Camping is the most affordable choice when you're traveling with your pet – and heading for the outdoors is a great option for those who want to vacation with their dogs. Few things are more enjoyable to your pup than letting him sniff around the countryside and get copious amounts of fresh air, exercise, and space to roam. Choose campsites that allow dogs and be sure to pack all the things your pet will need to be comfortable.
Research Your Hotel Options There are plenty of hotels that allow pets; you just have to do a little research. Many hotels charge an additional pet fee, so spend a little time comparing the options to find the best deal. Also, if your heart is set on a hotel but their pet fee is a deal-breaker, try giving them a call to see if they'll reduce or waive the surcharge. The more you plan ahead, the less expensive things are going to be … plus something about staying in a hotel with your pet just sounds like fun!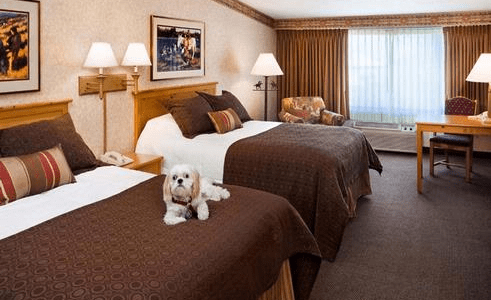 Use Consumer Rewards Points Many retailers and hotel chains are rewarding customers with points that can help you pay for your vacation. Check the hotels to see if they have a loyalty program or if they're offering free nights with a stay. And compare the benefits that some credit cards provide in order to build rewards points for lodging, dining, and transportation on future trips. Some credit cards give you points for every dollar you spend – if you use your credit cards wisely, you may be able to wrack up some serious dough!
Bring Your Own Food Food is one of the biggest expenses of traveling. You'll really pay for the convenience of picking something up along the way. Packing your own snacks and beverages will save you a lot. For your pet, bring along their food measured out into individual serving sizes, plus a few servings for emergencies. It's an easy way to keep your wallet closed … and not blow your diet!
Plan Your Route Carefully Remember that you should always build in time for your dog to get out and stretch its legs. Stopping along the way gives you the opportunity to discover a new city or small town … and walking around is completely free!
Financing Traveling with your pet may be a little pricier, however, if your pet is part of the family, then the trip will be more enjoyable. Start socking away a few bucks a week for some fun money, and remember that saving the kennel fees helps, too!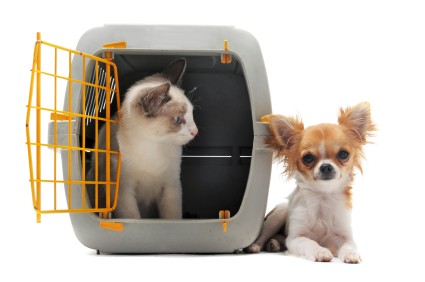 About the Author: Jenna Smith is a freelance writer and dog lover. Her normal topic of writing is personal finance and comparing credit card offers. Jenna has traveled with her dog, a 3 year old Bernese Mountain Dog. Traveling with Mitch presents some challenges, but the fun on the road with a furry friend cannot be replaced!
Planning a pet friendly trip of your own? We'll make it easy:
Pet Friendly Hotels | Pet Friendly Destinations | Pet Friendly Activities
Amazon Affiliate Disclosure: GoPetFriendly.com LLC is a participant in the Amazon Services LLC Associates Program, an affiliate advertising program designed to provide a means for website owners to earn advertising fees by advertising and linking to amazon.com, audible.com, and any other website that may be affiliated with Amazon Service LLC Associates Program. As an Amazon Associate, the owner of this site earns a commission from qualifying purchases.
(Visited 342 times, 1 visits today)