When Rod and I met nearly 16 years ago, one of the things he made very clear from the beginning was that he hated to drive. He'd do it, if absolutely necessary, but it wasn't something he enjoyed.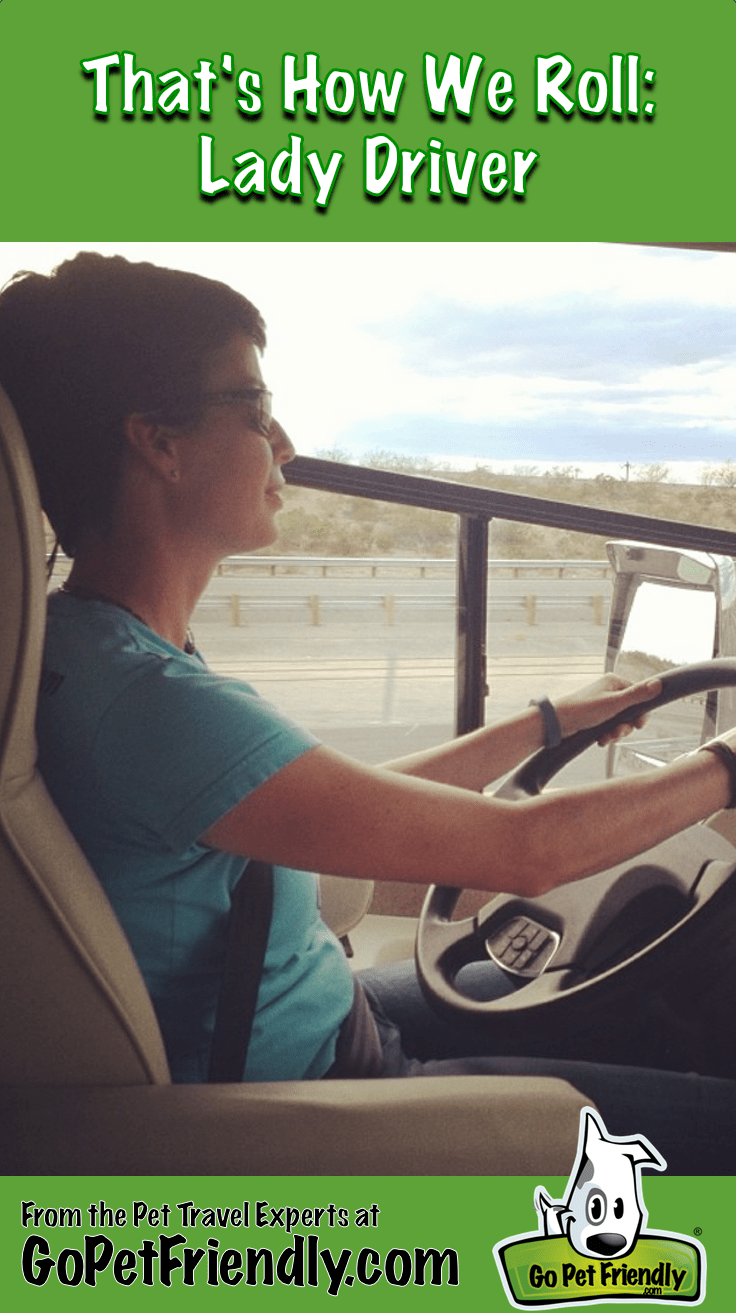 That worked out perfectly, because I like to drive. I enjoy choosing the route, planning the stops, and making the split-second decisions to throw it all out the window in favor of the road less traveled. Plus, for the first four years of our relationship, we lived in Center City Philadelphia and didn't own a car, so there was very little call for either of us to drive anywhere.
Things rolled along smoothly, and when we did finally decide it was time to have our own wheels again, I happily steered the vast majority of our excursions. Our little RAV4 was the perfect vehicle to pack our gear, load up the dogs, and strike out on an adventure. There was so much to see! Day trips, overnight explorations, and even a few road trips lasting several weeks peppered our calendar. And so it went, for almost ten years … until I ran into a brick wall.
The funny thing is, it was my idea to get an RV. (Rod may deny it, but that's a story for another day.) I drove us to the RV show in Hershey, Pennsylvania. I even test-drove the model we chose, but when I sat in the driver's seat of our new motorhome for the first time, I froze. I was scared. It felt HUGE! And I decided, then and there, that I couldn't drive it.
Mind you, our first motorhome measured 24-feet, bumper to bumper. It was roughly the size of a UPS delivery truck. And we were not towing the car.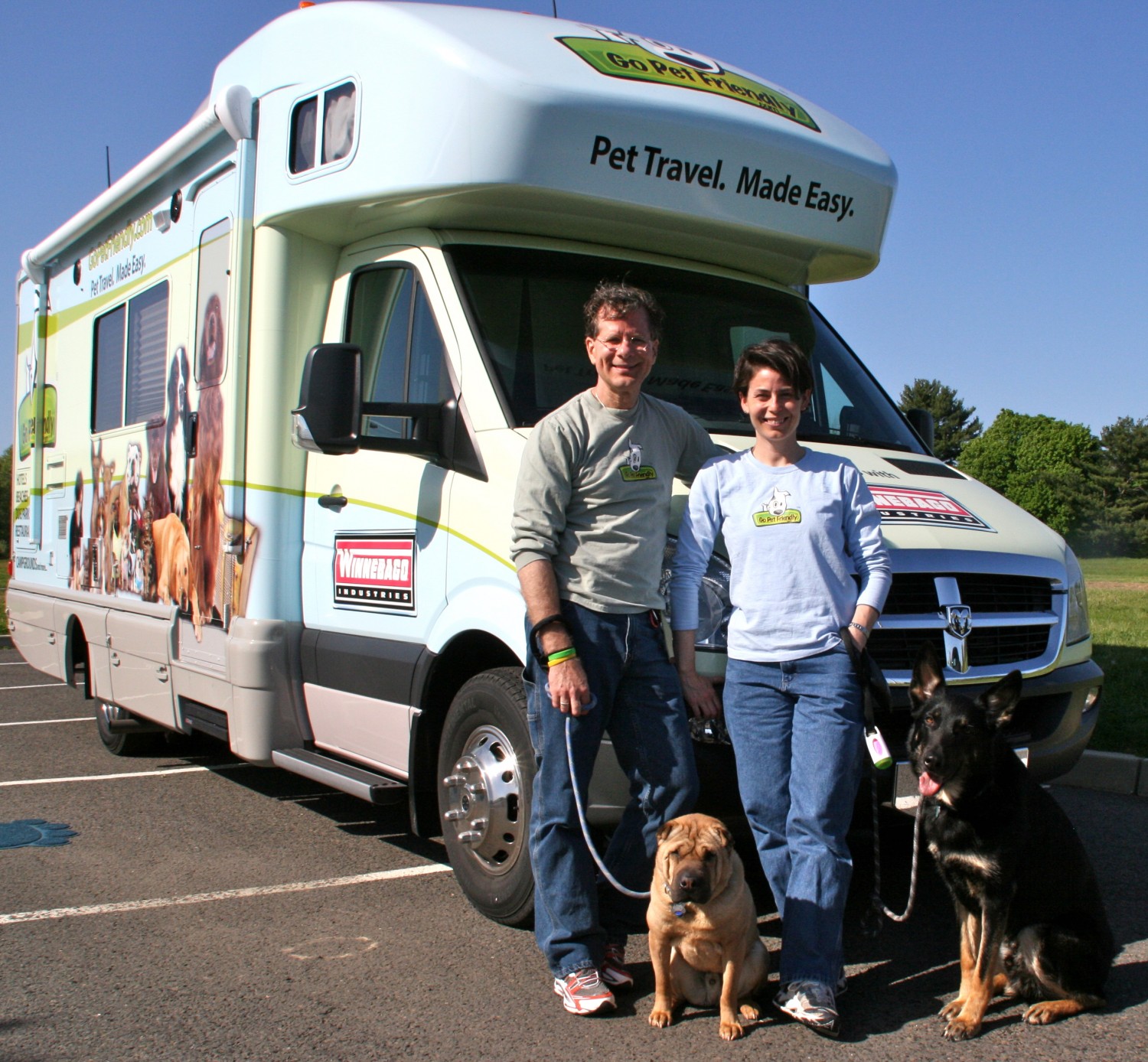 So, for the first 16 months and 24,000 (or so) miles in the motorhome, Rod drove. He'd had some experience driving moving trucks, so the size of the RV didn't bother him, and he was good at it – he even parallel parked it a few times! But that all came to a crashing halt one fine evening after a long day on I-10, when we pulled off he highway and my darling husband said to me, "Since you got all your work done while I was driving, why don't you make dinner and feed and walk the dogs tonight?"
An enthusiastic exchange of perspectives ensued, which may or many not have been heated and laced with expletives. While it was true that I'd had my computer out most of the day, surfing the web and goofing around on social media, I'd certainly NOT completed my obligations. It's impossible to do anything of substance when you're barreling down the road, listening to the radio, and keeping you dear spouse company while he's behind the wheel.
Rod saw things differently, so the next morning he was delivered into a different point of view. While he was disconnecting the RV and packing up outside, I planted myself in the driver's seat, snapped on my seatbelt, and adjusted the mirrors. (It might be worthwhile to mention here that I may have a slight tendency toward stubbornness. In truth, the only creature I've met that comes close to matching my bull-headedness is Ty, and the fact that he now lives civilly with his brother is evidence that even he isn't a match for me.)
We left for Bisbee, Arizona, which is trial by fire if I've ever seen it! Steep streets that come to abrupt ends, blind corners with traffic traveling both directions in the same lane, and no room to turn around anywhere. The motorhome and I both came out unscathed, and I knew that if I could drive in Bisbee, I could drive anywhere.
And for the next 8,000 miles, drive I did! Did I mentioned that I'm stubborn? And Rod got exactly 0% of his work done every day.
After that we tried alternating, but I'd already reached the point of no return. One day, from the passenger seat, I suggested that Rod was hugging the center line, and the constant stream of oncoming traffic was giving me anxiety. A few months later he revealed that when I'd made the comment he thought he was driving in the middle of his lane, but afterward he made sure to drive closer to the center, just to grate on my nerves. He can be devious in getting what he wants – and he wanted to be out of the driver's seat!
After 60-some thousand miles, we decided to move up to the bigger motorhome, and I'm sure Rod was holding his breath. We're now 37 feet long, plus we tow the car – but it's been two years and nearly 20,000 miles, and he's still hasn't even put the new coach in gear.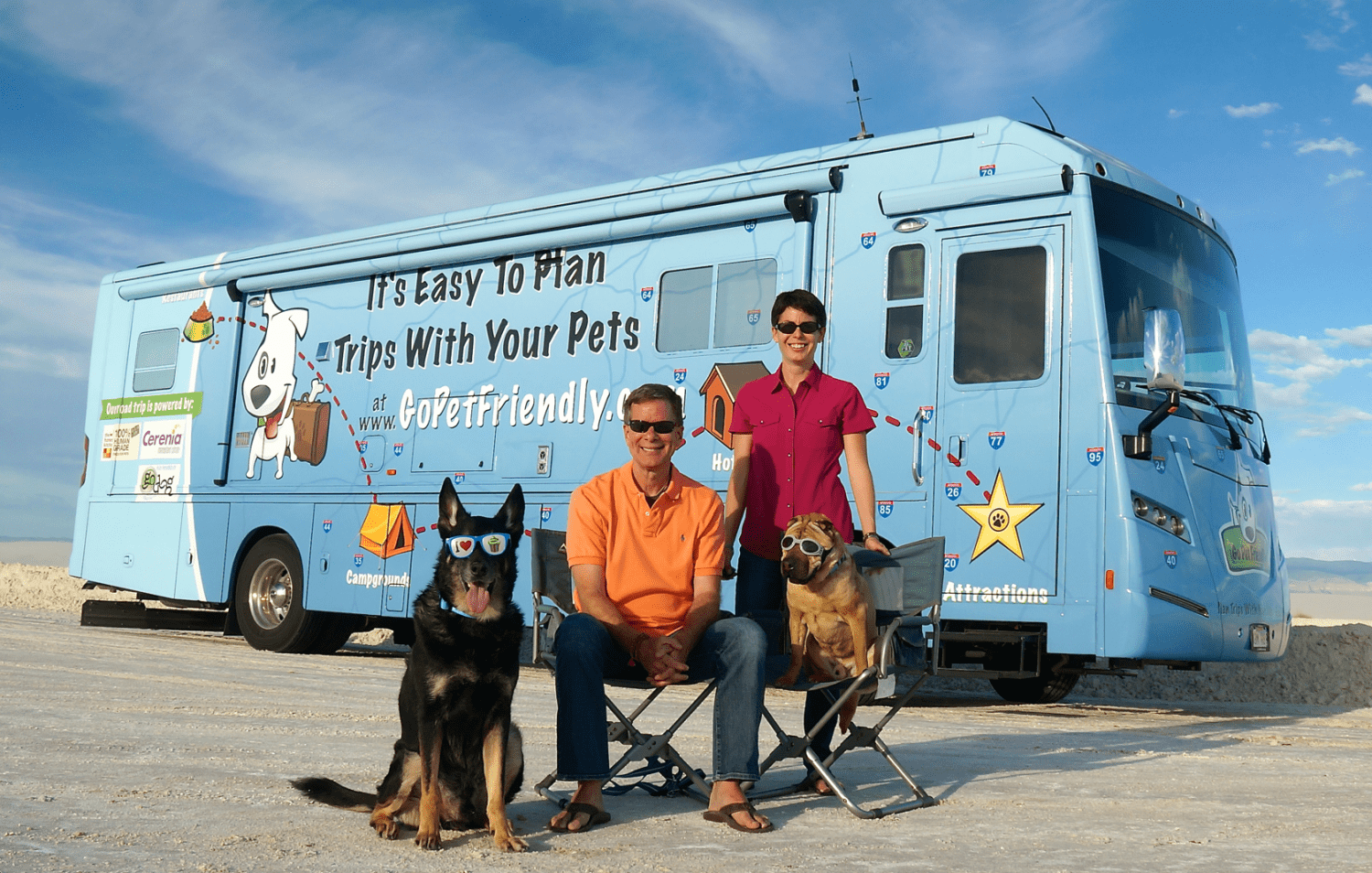 Driving the new rig was terrifying at first. Almost immediately after picking it up, we attended a day-long driving course for RVers at Lazydays in Tucson, and I don't think I breathed the entire way there. The course was great – Rod and I learned to work as a team, and it bolstered my confidence that I could keep us between the lines.
Rod's now our navigator – he sets our course, uses apps to confirm the best route, and follows along on the map because the GPS has a history of leading us into trouble. He's also in charge when we park the RV. Like the grounds crew parking airplanes at their gates, we have a set of hand signals that Rod uses to direct me in maneuvering the motorhome into parking spaces and campsites. Navigating a vehicle this large is a two-person job, and we've gravitated to the duties that suit us best.
Stubbornness put me in the driver's seat, but it's unusual to see a woman behind the wheel of a big motorhome, and that's unfortunate. Females are every bit as good at driving as males, so why aren't women the primary drivers of half the motorhomes?
Ladies, we need to overcome our fear paralysis, and realize that we're up to the task! Even after two years, I still get butterflies when the engine turns over and it's time to roll, but that's a good thing – a healthy level of tension keeps me focused and keeps us and everyone else on the road safe. Grab hold of your trepidation and use it to keep you sharp as you release the parking brake and hit the accelerator!
Planning a pet friendly trip of your own? We'll make it easy:
Pet Friendly Hotels | Pet Friendly Destinations | Pet Friendly Activities
Amazon Affiliate Disclosure: GoPetFriendly.com LLC is a participant in the Amazon Services LLC Associates Program, an affiliate advertising program designed to provide a means for website owners to earn advertising fees by advertising and linking to amazon.com, audible.com, and any other website that may be affiliated with Amazon Service LLC Associates Program. As an Amazon Associate, the owner of this site earns a commission from qualifying purchases.
(Visited 320 times, 1 visits today)