A short drive west of Badlands National Park is the Black Hills National Forest. Sprawling over 1.25 million acres, the Black Hills are so named for the color of the Forest's Ponderosa Pines when seen from a distance. As a bit of trivia, within the forest is Harney Peak – and at about 7,200 feet, it is the highest peak east of the Rocky Mountains. Either this part of the country is really amazing, or I am easily impressed.
We spent four days driving and hiking through Custer State Park and the surrounding Black Hills south of Rapid City, which is the subject of this post. We spent another five days in the Sturgis, Deadwood, Spearfish, and Devil's Tower areas north of Rapid City – I'll cover that in my next post.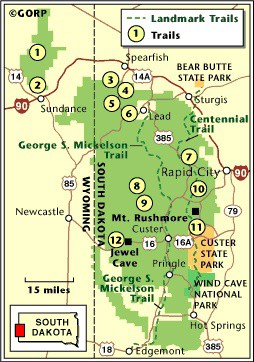 Custer State Park
Custer State Park's 71,000 acres are loaded with nature. Make sure you bring your binoculars and camera. The pet friendly park is laid out so that you can see much of it by simply driving through. On the Wildlife Loop, you can expect to see buffalo, pronghorns, elk, deer, bighorn sheep, prairie dogs, and coyotes.
There are also miles of trails to hike in the park. Pets must be leashed at all times for their own safety as you may come across a roaming buffalo or coyote. Rattlesnakes are not an uncommon sight.
Within the park, accommodations include four "full service" lodges and several campgrounds run by the National Park Service. The recreational opportunities include Buffalo Safari Jeep Rides, Hayride Chuck Wagon cookouts, horseback trail riding, mountain biking, boating, and fishing.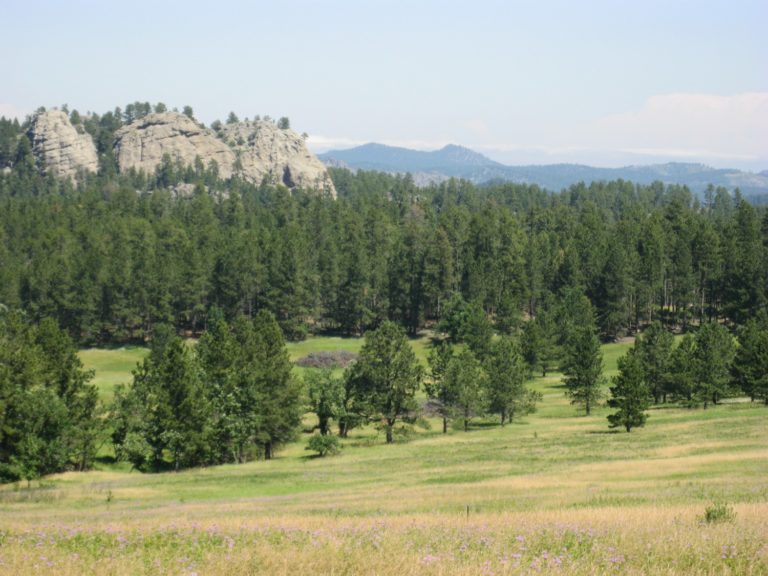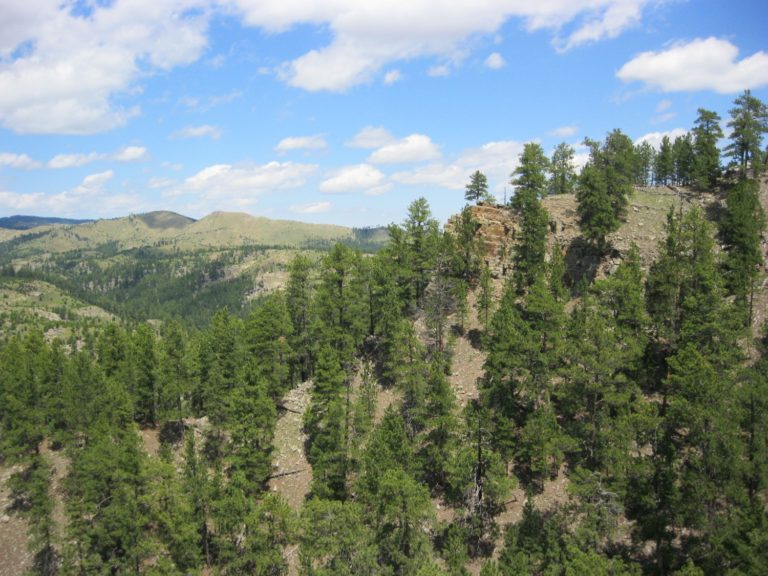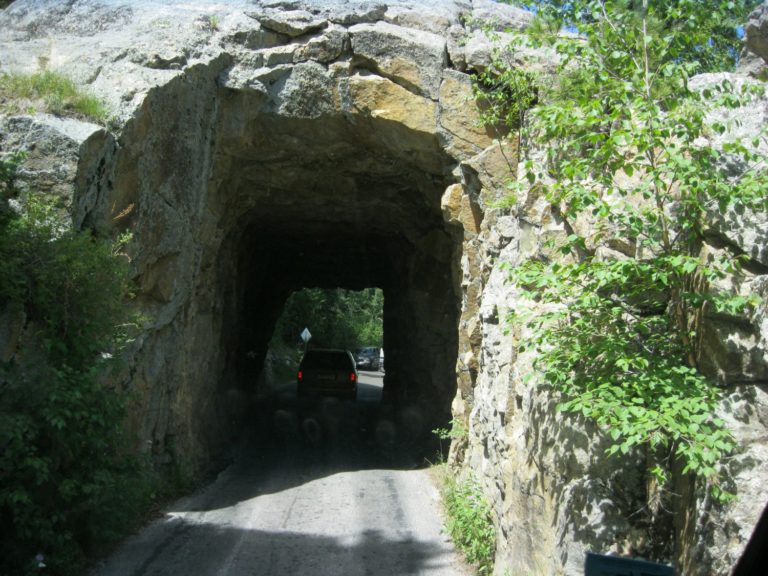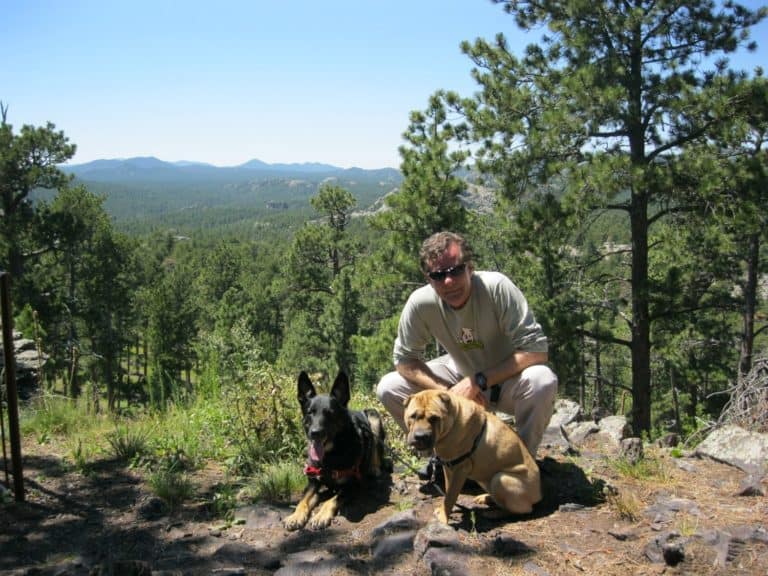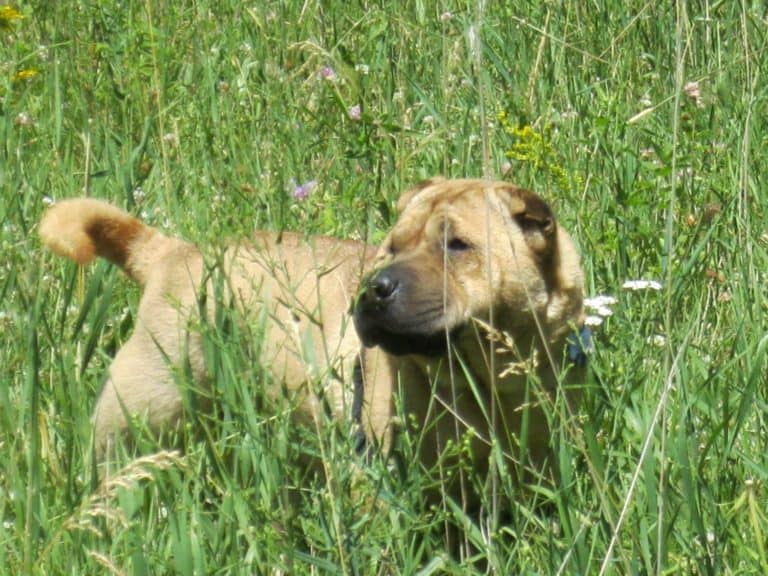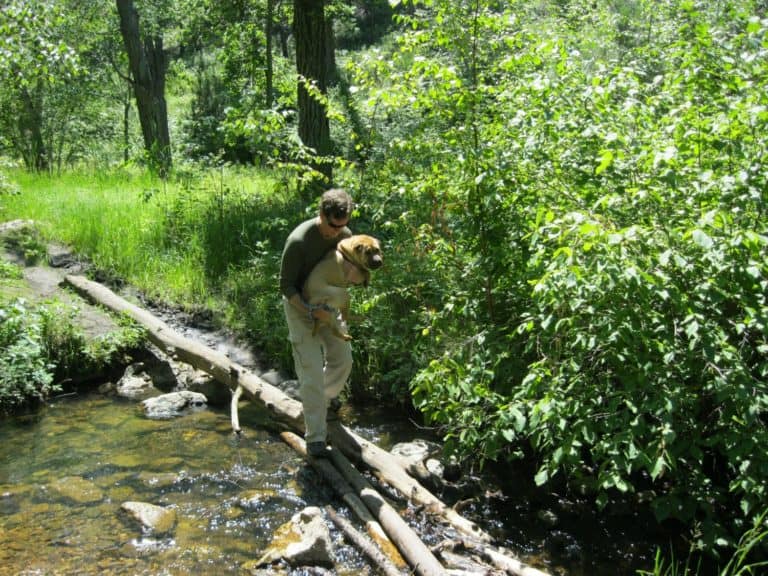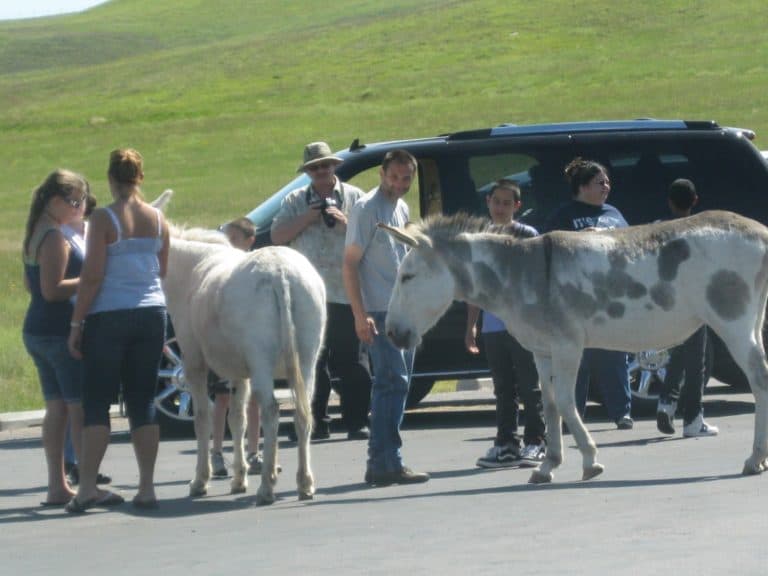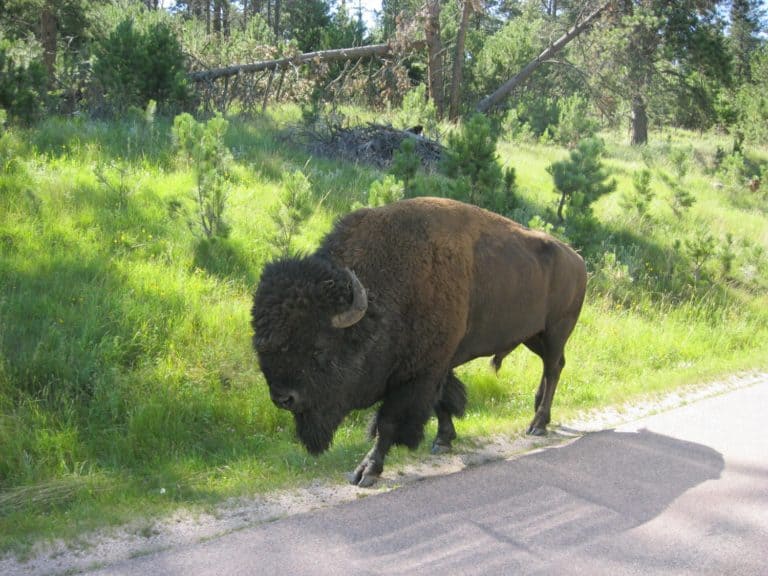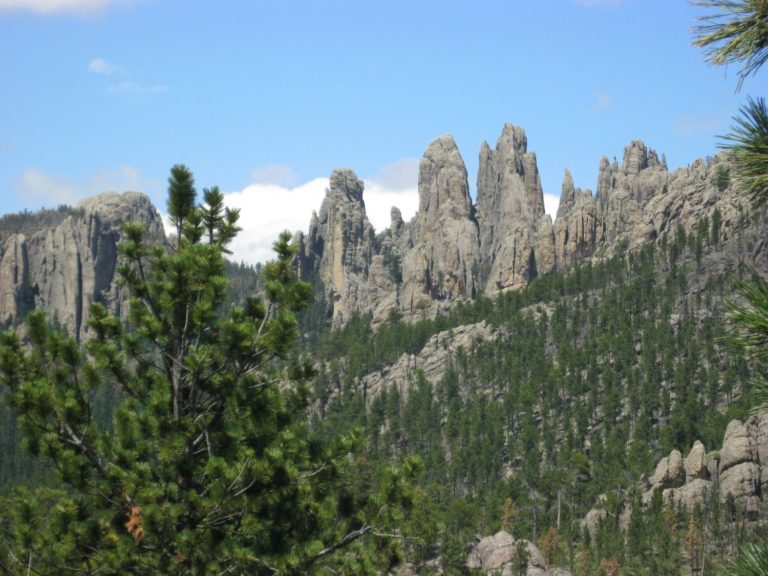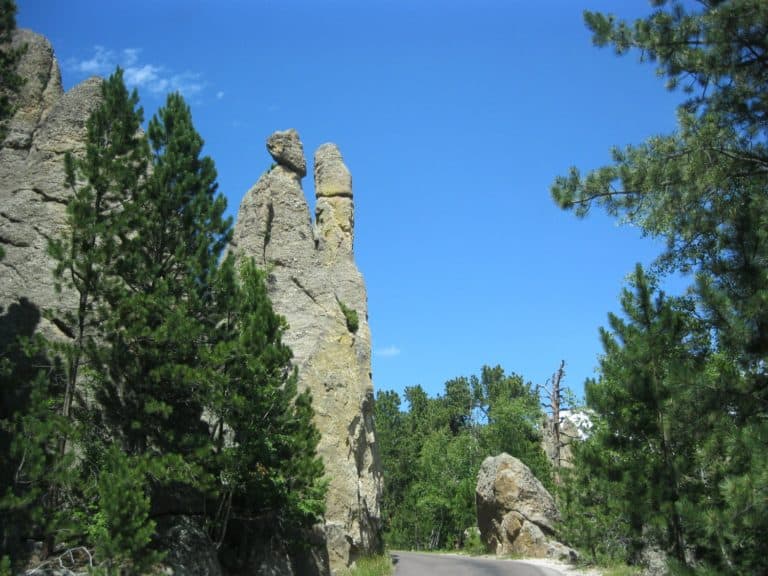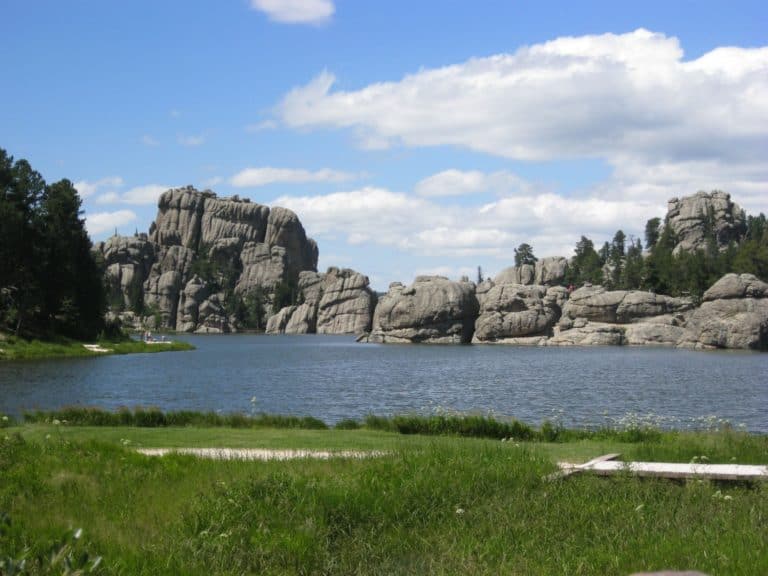 Mount Rushmore National Monument

Mount Rushmore is, undoubtedly, a sculptural and engineering feat. Each sculpted president is about 60 feet tall, and the carving took place between 1927 and 1941.
The monument was undertaken to increase tourism is South Dakota, and about 2 million people visit Mount Rushmore every year. It is controversial among Native Americans because it's on land that was supposed to be granted to the Lakota Sioux in perpetuity – yep, another broken treaty.
I am including our Mount Rushmore visit mainly because you might expect me to. But the fact is, Mount Rushmore is not pet friendly … and we are a pet friendly travel website! Pets are only allowed in the parking area, not on any of the surrounding grounds or trails.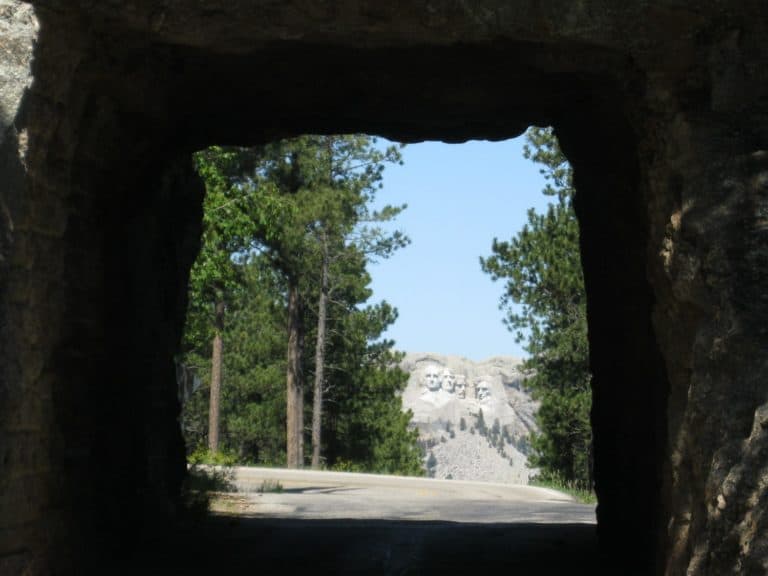 Crazy Horse Memorial
In comparison to the 60 foot presidential busts of Mount Rushmore, the Crazy Horse Memorial will be 563 feet high and 641 feet wide. The sculpture will depict Crazy Horse riding a stallion and pointing into the distance. If completed, it will likely be the world's largest sculpture. I say "If completed" because work began in 1948 and 2050 is the currently estimated completion date. The sculpture is all the work of one family and receives no federal or state funding.
Unlike Mount Rushmore, the Crazy Horse Memorial is pet friendly – sort of. As one visitor with their small dog told us, "If you can tote 'em, you can bring 'em." (We confirmed this with an on-duty park ranger.)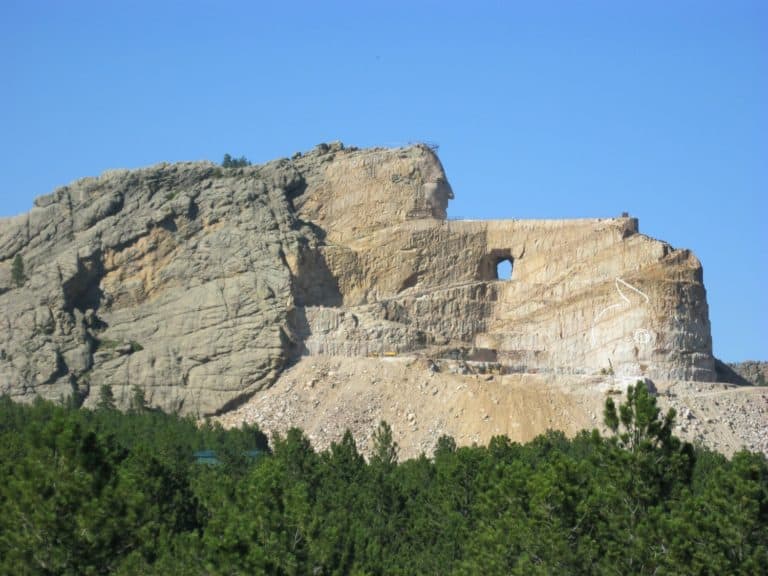 Update
We finally made it back to the beautiful Black Hills and Custer State Park. Read about our most recent visit now!
Planning a pet friendly trip of your own? We'll make it easy:
Pet Friendly Hotels | Pet Friendly Destinations | Pet Friendly Activities
Amazon Affiliate Disclosure: GoPetFriendly.com LLC is a participant in the Amazon Services LLC Associates Program, an affiliate advertising program designed to provide a means for website owners to earn advertising fees by advertising and linking to amazon.com, audible.com, and any other website that may be affiliated with Amazon Service LLC Associates Program. As an Amazon Associate, the owner of this site earns a commission from qualifying purchases.
(Visited 16,982 times, 1 visits today)