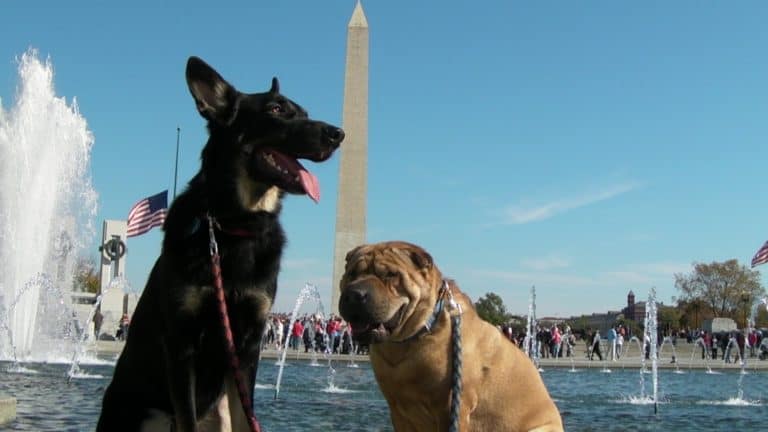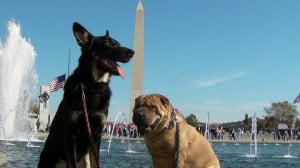 People devoted to pet travel know the opportunity to bring their pets along for the ride is a privilege, not a right. Follow these ten tips to travel like a pro and set an example for others to follow.
1. Training, Training, Training
Avoid embarrassing and potentially dangerous situations by teaching your dog reliable Come, Heel, Quiet, and Settle commands. Practice is the key. Before you set out on a road trip, test your progress in places with a lot of distractions, like a friend's house or the dog park.
2. Thoroughly Investigate Pet Policies
Locating pet-friendly hotels or campgrounds is only the first step in planning your trip. However, the pros know that you've got to dig a little deeper. But rather than calling each one, use GoPetFriendly.com to review detailed pet policies for nearly 30,000 hotels and campgrounds in the US and Canada. It's free and has all the information you'll need regarding additional fees and deposits, breed and weight restrictions, and whether pets may be left unattended. You can also compare hotel pricing and make reservations directly from the website. Finally, make a quick phone call to confirm the pet policy before you embark to make sure the policy has not changed.
3. Respect the Rules
There is no excuse for not abiding by the rules laid down by the establishments extending a welcoming paw to pet travelers. Bad behavior by one person can have a detrimental impact on future pet travelers and local pet owners that may have to deal with repercussions you caused.
4. Plan for Fun
Most hotels do not allow pets to be left unattended, but this doesn't mean you're confined to your room. Use Internet resources (like GoPetFriendly.com) to locate pet friendly activities. Make a list of nearby restaurants, dog parks, and other activities you can enjoy with your pooch. If you're interested in the locals' perspective, a Twitter shoutout is a great way to fetch some recommendations!
5. Prepare for Emergencies
Having your pet's veterinary records with you could be critical in the event of an emergency. Rather than lugging around a large file, make a paper copy of current vaccination records, and scan the rest of the information for storage on an easy-to-pack USB drive.
6. Be Considerate
When you travel with your pet, you are an ambassador for all pet travelers … so make a good impression! Expect people approach you to talk about your dog and perhaps give her a scratch. If you and your dog are comfortable with that, be friendly – this could be your opportunity to convince one more person that sharing our world with our pets is a fun experience.
7. Take Advantage of Local Pet Sitting Services
Planning a trip that includes an event where your pet is not be allowed doesn't mean you have to leave him home! The GoPetFriendly.com website makes it easy to find local pet sitters, dog walkers, and boarding facilities so you can attend a meeting, take in a show, or enjoy a fantastic meal.
8. Pack Extras
A delay beyond your control can turn into an emergency if you run out of your pet's special food or prescription medication. Take an extra couple days supply of any items that can't be picked up at a local pet supply store.
9. Under-Estimate What You Can Accomplish
When you travel with a pet, it takes more time to do what needs to be done and get where you want to go. That's a good thing – it's a reminder to slow down and "sniff the roses". So, when planning the miles you can travel or the activities you can knock out in a day, be conservative in your estimates.
10. Be Flexible
When you are traveling, unexpected things will happen. Really. Anticipating speed bumps will allow you to maneuver around them with ease – by rearranging your schedule or recognizing that some activities may have to wait for your next visit.
Planning a pet friendly trip of your own? We'll make it easy:
Pet Friendly Hotels | Pet Friendly Destinations | Pet Friendly Activities
Amazon Affiliate Disclosure: GoPetFriendly.com LLC is a participant in the Amazon Services LLC Associates Program, an affiliate advertising program designed to provide a means for website owners to earn advertising fees by advertising and linking to amazon.com, audible.com, and any other website that may be affiliated with Amazon Service LLC Associates Program. As an Amazon Associate, the owner of this site earns a commission from qualifying purchases.
(Visited 834 times, 1 visits today)