He's afraid … unless he's not.
Since we found this goofy Shepherd he's barked and jumped and made quite a commotion whenever he's spotted another dog while he's on leash. The technical description is "leash reactive," but that doesn't convey the image I'm hoping to impart. "Acting like a big dork and completely embarrassing the person walking him" is much more effective.
I assumed he was afraid, felt trapped by the limits of the leash, and was barking in hopes the other dog would choose to stay away. Turns out, I was completely wrong.
To prepare for Something Wagging's Train Your Dog Challenge, I scheduled an appointment with a local dog trainer to evaluate Buster's behavior and give us some tips to help him. Much to my surprise, she told us that Buster is not afraid – he's frustrated. We spent about ninety minutes walking Buster, taking him to the off-leash park, and testing him on-leash with her dogs. The conclusion was that he wants to go meet the other dogs, and he's barking because he knows he can't reach them.
Once she said it, it dawned on me – this frustration has been showing up in some of Buster's other less-than-desirable behaviors. Like the "hurry up" barking he's started when he knows I'm getting ready to take him for a walk. And the way he barrels into the Winnebago every time he comes in, like someone lit a firecracker under his butt.
The good news is that, I'm finding self-control is much easier to train than courage, and we're already having some success.
The first thing we did was to stop adding to the frustration. For now, when Buster wants to do something and there's no reason he shouldn't, we let him do it. So, when we're on walks and Buster want to stop and sniff – we stop and wait until he's done. It's easy, and if we can lower his overall level of frustration, we'll have more luck eliminating the things that are truly annoying.
The second thing we're doing is taking Buster to the off-leash area every day (weather permitting) to run and play with the other dogs. This both reduces his frustration and has become the perfect opportunity to practice our new command, "relax." A bit away from the other dogs, we're teaching Buster to either sit or lay down and behave in a calm way. I watch for the tension to release from his muscles, his eyes to get soft-looking, and his mouth to open into that sweet German Shepherd grin – then I unclip the leash and he's free to go.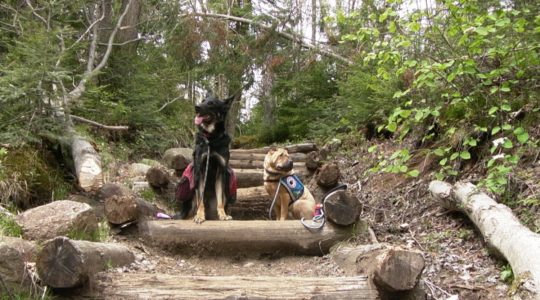 The third thing I've done is to equate Buster's barking outbursts to a 2-year-old's screaming fit over a candy bar in a grocery store. I always swore if I had kids, I'd never give into that behavior. Sometimes the universe has a twisted sense of humor – because that's exactly what I've been doing! But, no more – tantrums get you nothing. If Buster starts barking while I'm putting on my shoes and gathering up the leashes, I put everything down and jump back on the computer for a few minutes. (Heaven knows, Facebook is always waiting to beguile me.) When he "relaxes" – meaning he either sits or lays down and behaves calmly, I get up and try again. Right now, it's taking three or four attempts for us to get out the door, but I'm sure that will get better soon.
Basically, our goal is to teach Buster to control his emotions, and we'll have to keep in mind that Buster understands relativity. A big fuss will be in order when he behaves nicely on-leash around other dogs and doesn't get to meet the other dog for whatever reason. In Buster's mind, what he's getting has to match what he's giving up – a treat jackpot, scratching, sing-your-praises party is the only thing that compares to the enjoyment he'd have gotten from meeting the other dog. Otherwise … the balance is off and the frustration is back.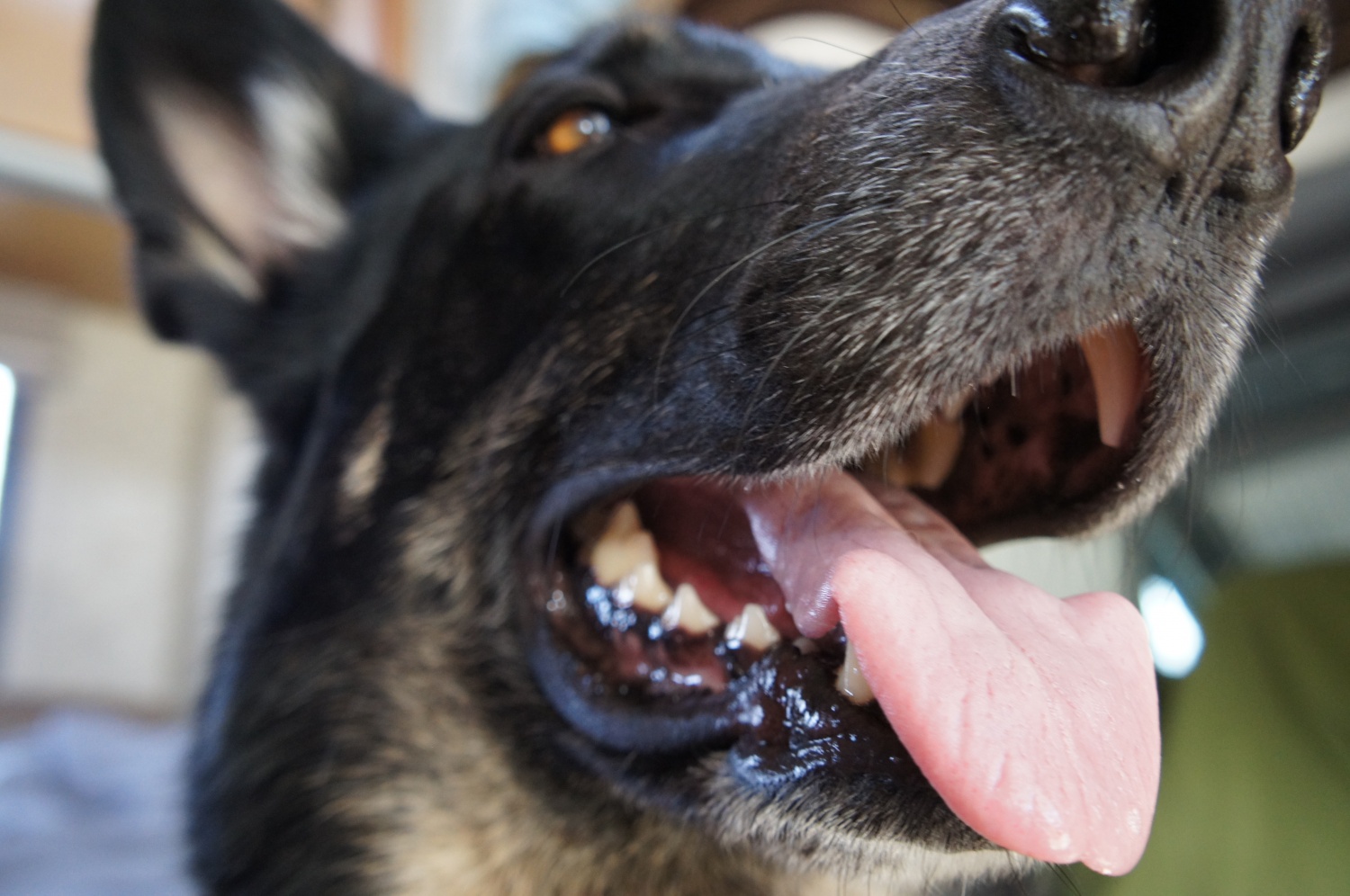 Games of self-control like "leave it" and "drop it" will help us build his skills and then we'll work on expanding the length of time he's able to comply with our requests. We have a long way to make it to our goal, but I'm grateful we took this challenge and are now on the right track.
Planning a pet friendly trip of your own? We'll make it easy:
Pet Friendly Hotels | Pet Friendly Destinations | Pet Friendly Activities
Amazon Affiliate Disclosure: GoPetFriendly.com LLC is a participant in the Amazon Services LLC Associates Program, an affiliate advertising program designed to provide a means for website owners to earn advertising fees by advertising and linking to amazon.com, audible.com, and any other website that may be affiliated with Amazon Service LLC Associates Program. As an Amazon Associate, the owner of this site earns a commission from qualifying purchases.
(Visited 298 times, 1 visits today)