One of the fortuitous things about parking in Austin over the winter is that we're front and center for South by Southwest, a conference/festival across film, music, and interactive media. You can actually feel the city's pulse quicken at the confluence of so many extraordinarily creative people – it's a rush just being there!
This year, one of the conference sessions really hit home with me – so much so that I'm still reflecting on it weeks later … testing how it can work for me and incorporating it slowly into my life. The session, hosted by Yahoo! Travel, was titled "Beat Digital Burnout: Using Travel to Harness Creativity."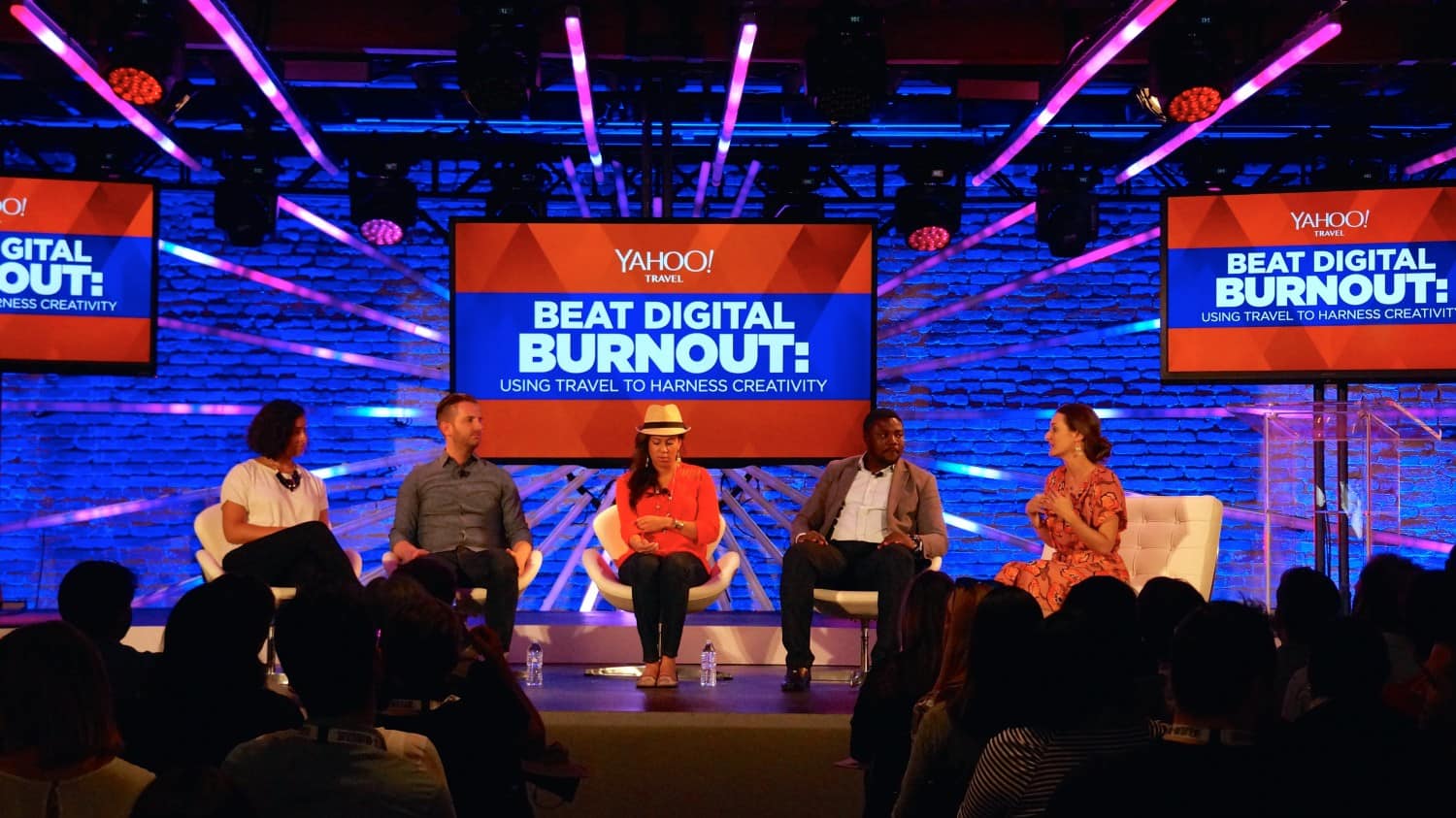 The panel discussion, moderated by Editor in Chief at Yahoo! Travel and New York Times bestselling author, Paula Froelich, focused on how attached we've become to our electronic devices and the impact our addiction has on our human connections and our creativity. It  punched me in the gut at just the right time, as I was reflecting on a just completed travel season and preparing to head out on the next.
Pre-Session Hike
To help us comprehend our level of obsession, Yahoo! Travel organized a hike in the Texas Hill Country a couple of days before the session. The catch? We were supposed to leave our electronic devices behind. WHAT?!?!
We started off alright, distracted by the gorgeous scenery and delicious snack at the Lake Austin Resort and Spa.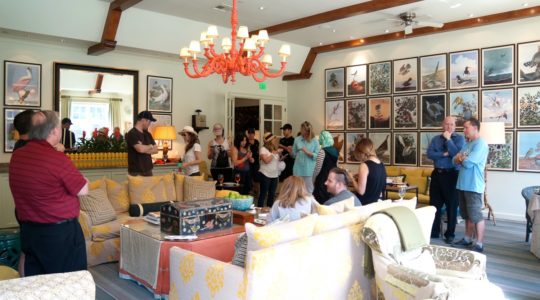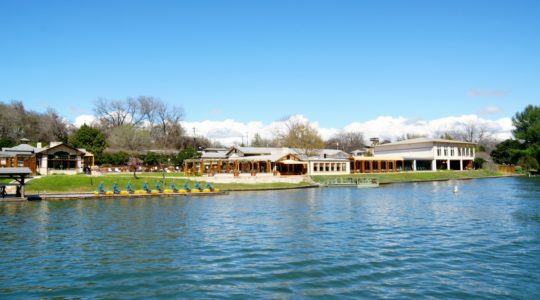 But, once we hit the trail, the symptoms of withdrawal were more serious that I expected.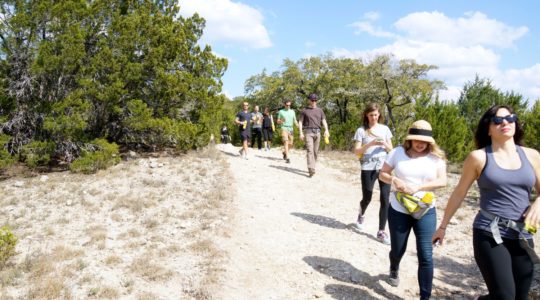 And, for those of us who write about travel for a living, the urge was irresistible. Here's Jo Piazza, Managing Editor at Yahoo! Travel and author, snapping a quick pic for Instagram.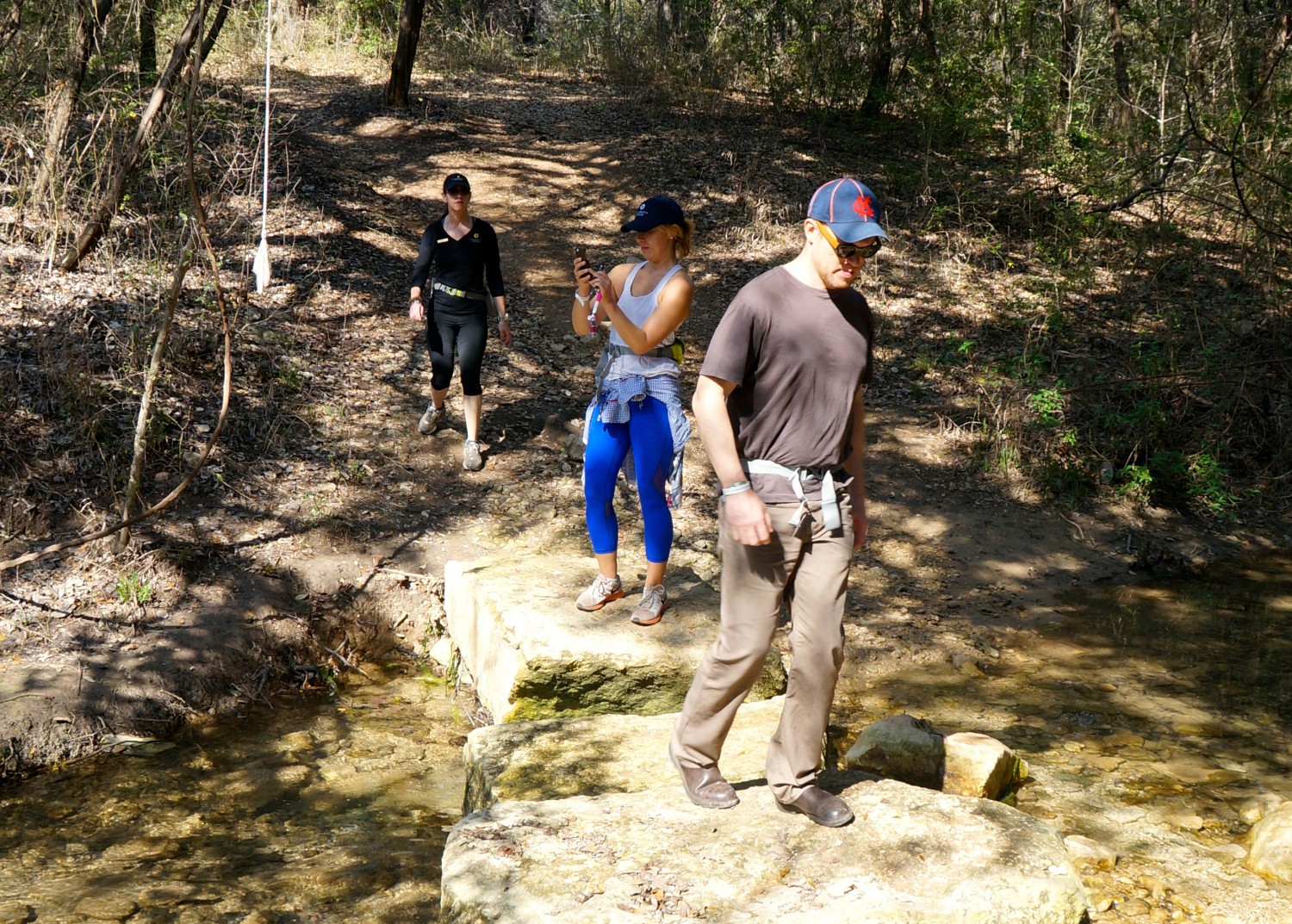 Not that I was any better! I had both my cell phone camera and digital cameras firing away for most of the hike!
The Revelation
Traveling used to be the perfect excuse to jump off the grid, disconnect, recharge, reconnect with loved ones, and enjoy some time away from the regular routine – but in the past few years it seems fewer and fewer people are doing that. We check email while we're on vacation, respond to voicemails, and even cut trips short if there's an emergency at the office. What has happened to us?!
Why can't we see that a periodically shaking up our patterns is what we need to stay fresh and avoid burn out? Believing that you're can't leave work behind for a couple of days – even if you love what you do – will eat your soul. Stepping away provides perspective, gives our brains a break from the grind, and allows fresh ideas to bubble to the surface. It allows time for self-reflection, examining priorities, and appreciating the beauty around us. Our "vacation selves" can make connections with other living beings, but not when they're being distracted by the ping of yet another incoming text message from a co-worker.
Somehow it seems this disease has affected me even more deeply, because traveling is my "work." When you're wired to document every excursion for it's future potential as a blog post, where do you go to get a break?
The conclusion I've come to is that I need to set aside time to follow Ty and Buster's lead. The dogs don't stress when the Facebook page hasn't been updated all day, and they couldn't care less about snapping the perfect photo when the light is just right. They're not so distracted with capturing every detail that they miss what's right in front of them.
That is my goal for this travel season … to join the boys in their boundless joy for the here and now. It may mean I'm offline for a day or two here and there, but I'll be back with more creativity and happiness for having really spent time traveling with my dogs.
What do you think? Is the fact that we're always connected impacting our lives, or have you found a way to beat it?
Planning a pet friendly trip of your own? We'll make it easy:
Pet Friendly Hotels | Pet Friendly Destinations | Pet Friendly Activities
Amazon Affiliate Disclosure: GoPetFriendly.com LLC is a participant in the Amazon Services LLC Associates Program, an affiliate advertising program designed to provide a means for website owners to earn advertising fees by advertising and linking to amazon.com, audible.com, and any other website that may be affiliated with Amazon Service LLC Associates Program. As an Amazon Associate, the owner of this site earns a commission from qualifying purchases.
(Visited 220 times, 1 visits today)