What do full-time pet travelers who dread frigid weather do during the winter? They set the parking brake somewhere warm and get their travel fix by day tripping!
Austin is our destination of choice when Mother Nature grasps much of the country in her icy grip, and fortunately the Texas Hill Country is an easy drive from the city. With my back on the mend and the 13th anniversary of the day Rod and I met on the horizon, he had no trouble convincing me that a weekend in San Antonio – the city where we first laid eyes on each other – was in order.
Of course, we wouldn't be seasoned travelers if we didn't make getting there and getting back part of the experience … so, we mapped a circular course that would take us through San Antonio and allow us to hit some of Hill Country's highlights.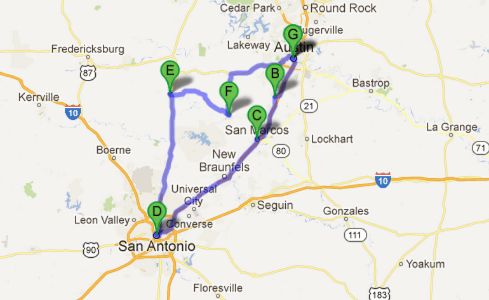 First Stop: Buda, TX
We started out from Austin, heading south on I-35 seventeen miles to Buda, TX – the Wiener Dog Capital of the World and home to the Wiener Dog Races in April of each year. Since it was January and we were a little early for the races, we opted to stretch our legs in Historic Stagecoach Park.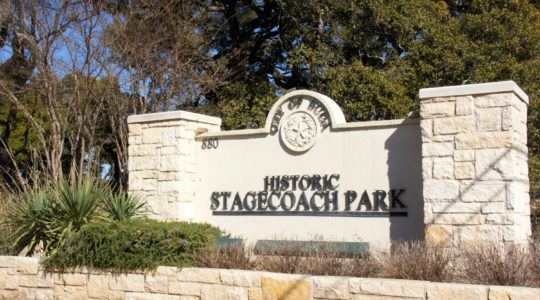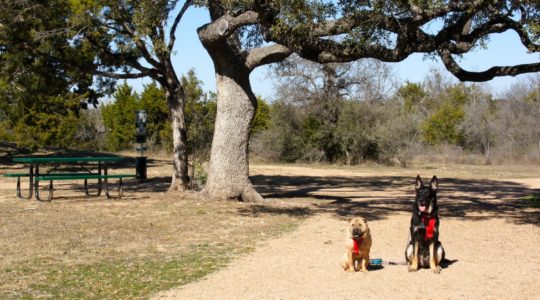 Although there is not a single historic stagecoach to be found, there are some decent trails with dog waste stations provided and a doggy drinking fountain if your pooch is thirsty. Overall, it's a decent place to take a break if you've been in the car for a while. But, with only 17 miles under our belts … let's just say it's unlikely we'll be jumping off the highway to detour here on our next trip.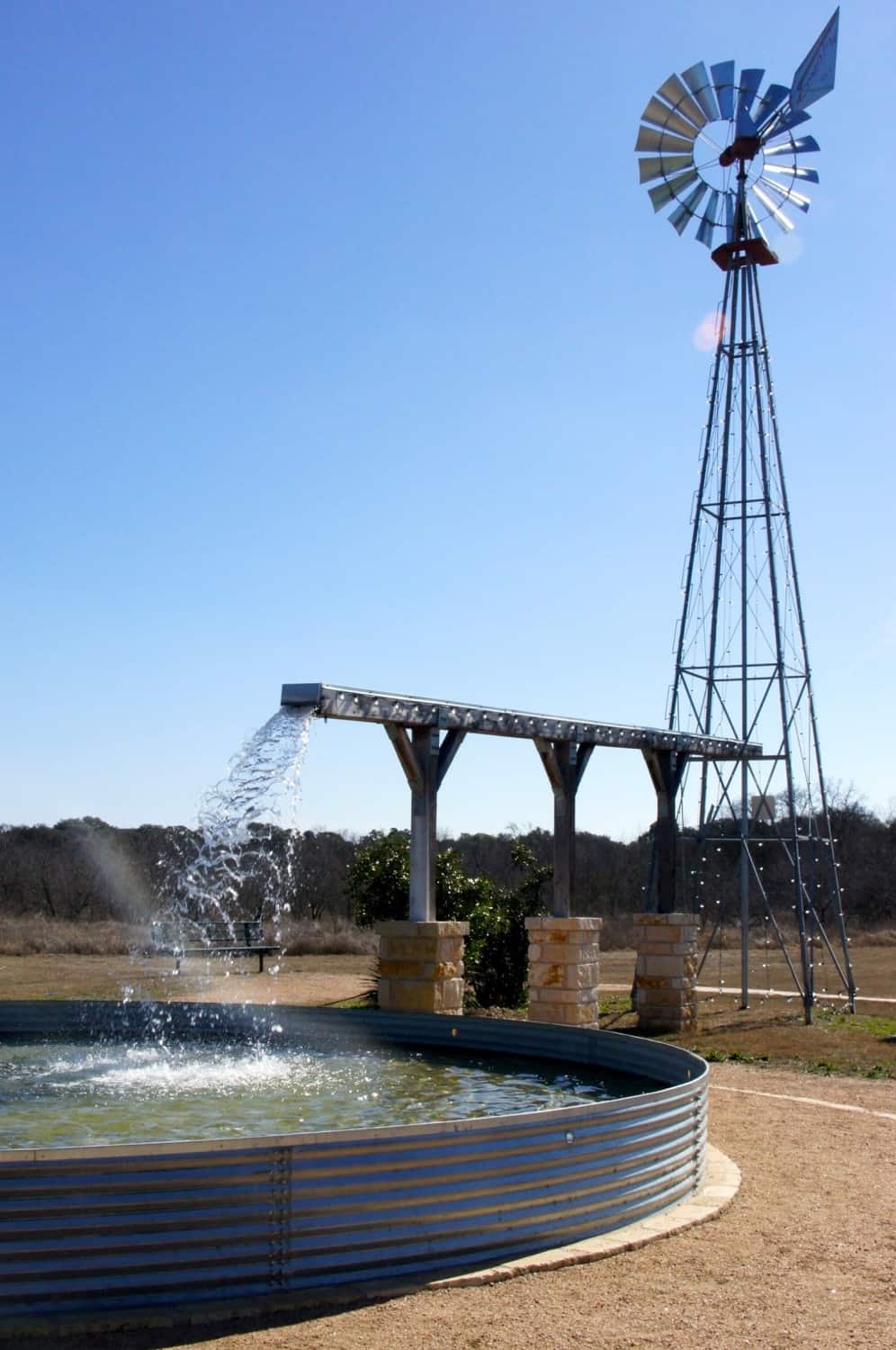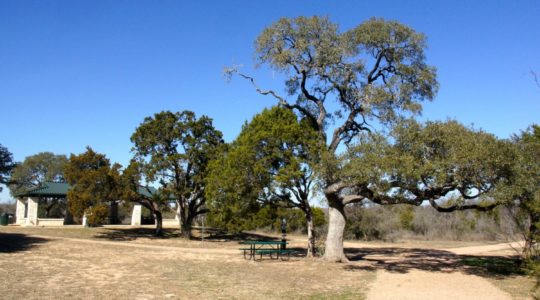 Legend has it that the town's name was derived from the Spanish word viuda, meaning window. The boys thought this next shot would honor Buda's history.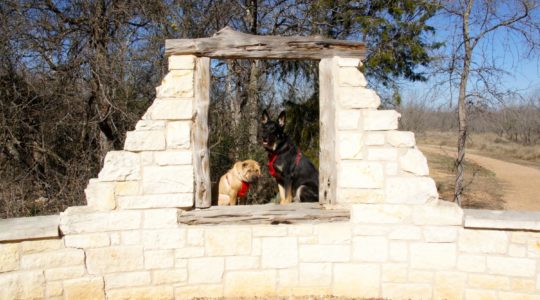 Second Stop: San Marcos, TX
Marked with the letter "C" on the map above, San Marcos turned out to be even better than we expected. We arrived just in time for a late lunch in the historic downtown and then moseyed down the River Walkway that follows the crystal clear San Marcos River and connects five city parks.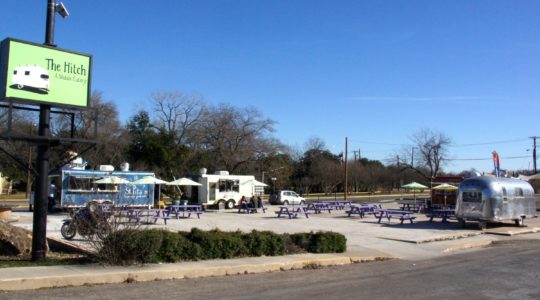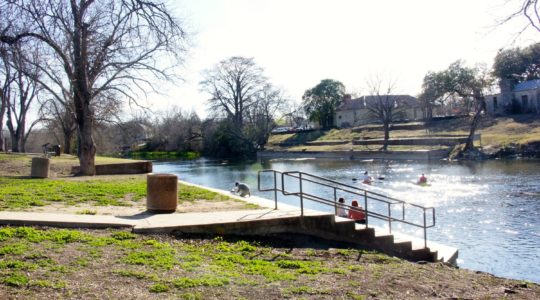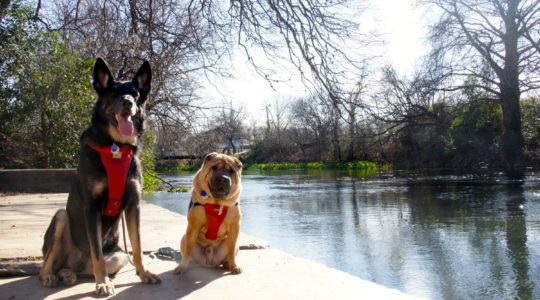 The park at the northernmost end of the River Walkway is private and can only be used by Texas State University students, faculty, and staff – but make your way south from there and you'll eventually get to a doggy swimming area and a spot where kayakers can practice in the whitewater shoots.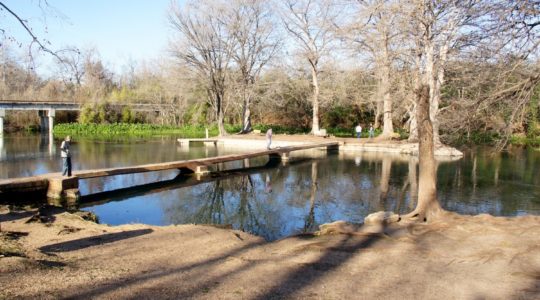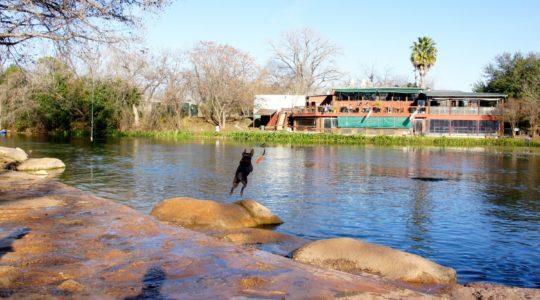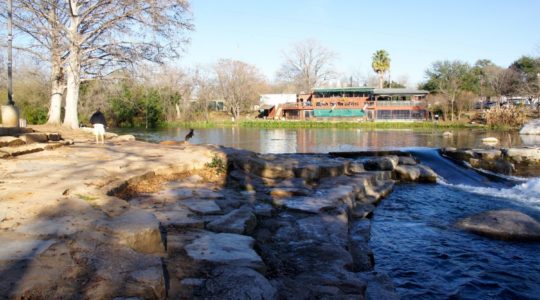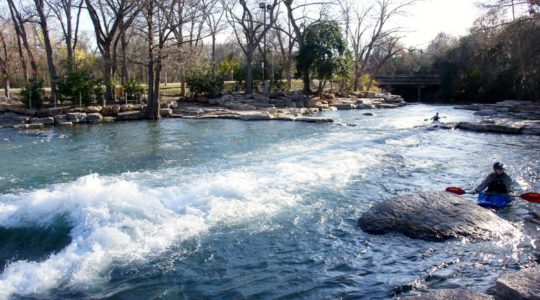 The San Marcos is fed by underwater springs and ranks among the world's most fertile rivers. If you're interested in learning more, drive over to the Aquarena and sign up for a glass-bottom boat tour. Unfortunately, they don't allow pets on the boats, but after trekking along the Walkway your pooch may welcome the down time.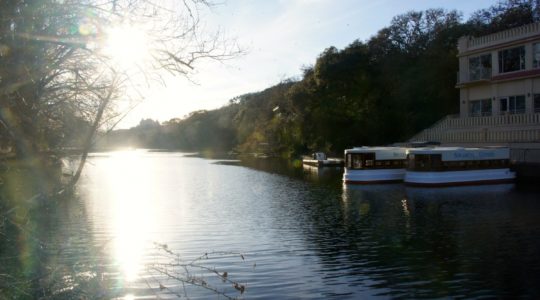 Stop 3: San Antonio, TX
San Antonio is a spectacular pet friendly city that deserves a post of it's own. We'll bring you the tales of our adventures there next week.
Stop 4: Blanco, TX
Indicated with the "E" tag on the map above, Blanco was settled by pioneer stockmen in 1853. Another clear, spring-fed river runs through town and you'll find a state park with campsites if you want to sit along the shore for a day or two. The most distinctive building in Blanco is the magnificent old courthouse in the town square.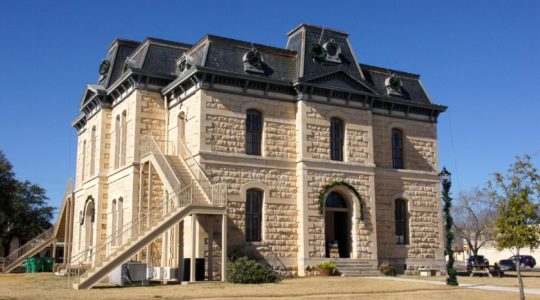 Stop 5: Wimberly, TX
"The Devil's Backbone"starts two miles south of Blanco, tracking southwest twenty-four miles until Hwy 32 meets Hwy 12 about five miles south of Wimberly. It's a bit off the beaten path, but it's one of Texas' most scenic drives and it's definitely worth seeing.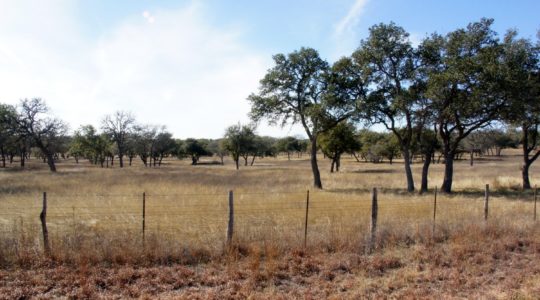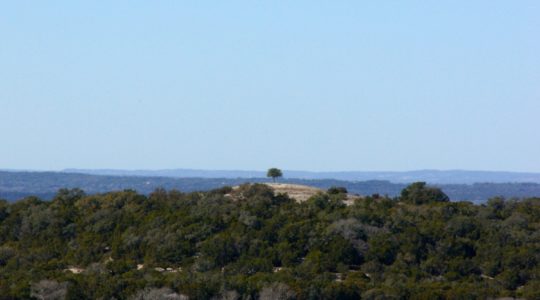 Wimberly itself is an artsy little town with an eclectic collection of shops, galleries, and eateries. For those of you that noticed the picture of the wood carving that looks like Ty on our Facebook page – this is where we saw it! There's also a nice little city park if you're just looking for a quiet place to relax with a cup of coffee, a slice of pizza, or a piece of pie from the local pie shop.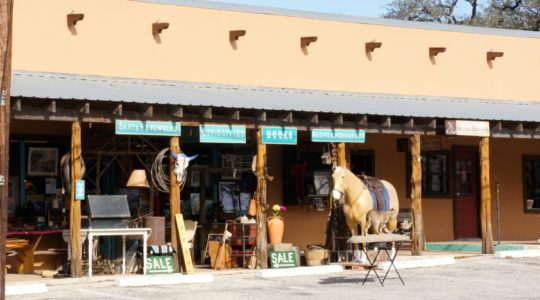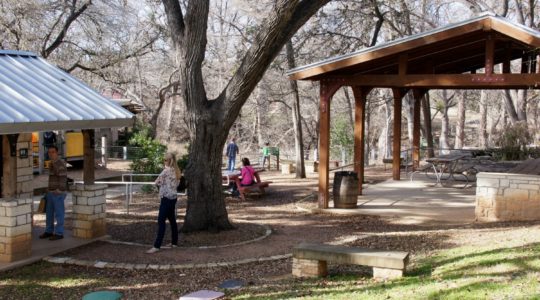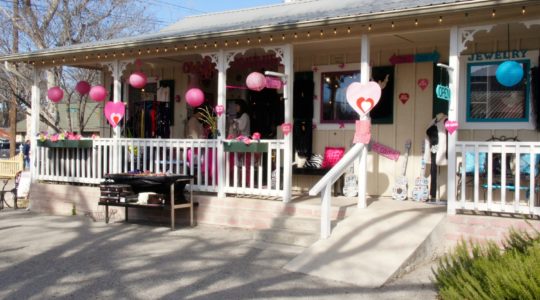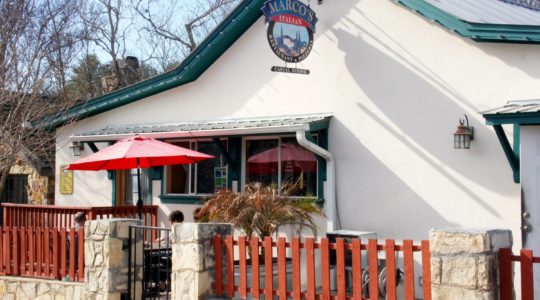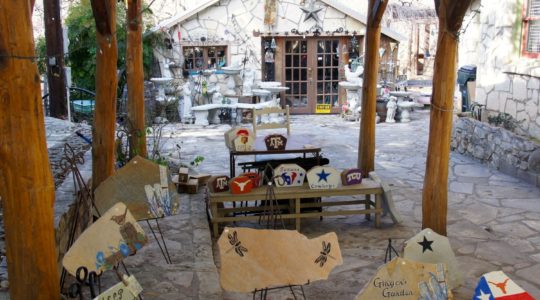 We hope you enjoyed this tour of Texas Hill Country. It's ruff work scouting these places, but someone has to do it! If you know of a pet friendly place in the area that we missed, be sure to leave a comment below so other pet travelers can find it.
On a personal note, thank you all very much for your kind messages and emails in response to my I'm Not Dead post. My back is about 95% healed and I'm very happy to be back on my feet. This was our first excursion since we arrived in Austin almost eight weeks ago and I've never been so grateful and happy to be out researching new pet friendly destinations. Your support means more to me than you can know.
Planning a pet friendly trip of your own? We'll make it easy:
Pet Friendly Hotels | Pet Friendly Destinations | Pet Friendly Activities
Amazon Affiliate Disclosure: GoPetFriendly.com LLC is a participant in the Amazon Services LLC Associates Program, an affiliate advertising program designed to provide a means for website owners to earn advertising fees by advertising and linking to amazon.com, audible.com, and any other website that may be affiliated with Amazon Service LLC Associates Program. As an Amazon Associate, the owner of this site earns a commission from qualifying purchases.
(Visited 4,617 times, 1 visits today)