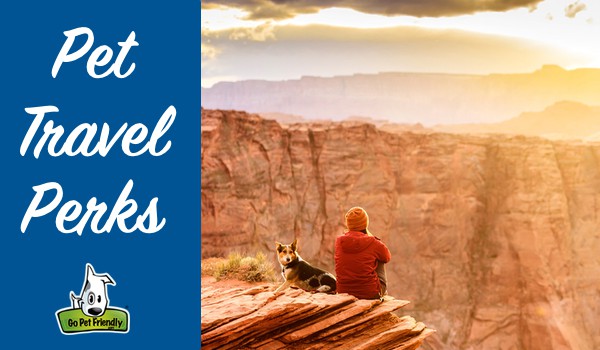 The Perks of Pet Travel! Enjoy these exclusive offers curated especially for pet travelers by GoPetFriendly.
Check back often, as we'll be adding new offers soon!
GoPetFriendly may earn commission or revenue on some items through the links below.
Enjoy 15% off your purchase from 4Knines with discount code GOPET15. Designed with padded and quilted fabric that's easy to maintain and holds up well to wear and tear. All 4Knines seat covers and cargo liners are covered by a lifetime warranty.
Extended Stay America welcomes a maximum of two pets per room at ALL of their hotels. The pet fee is $25 (+ tax) per day, per pet for the first six (6) nights. Thereafter each day is $10 per pet. Size limits apply. Please contact the property for questions.
Receive a free leash, collar & waste bag dispenser with purchase of a Passenger Travel Carrier from Diggs Products. Must add all items to cart and use code PETFRIENDLY. Limit to one use per customer. Expires 8/31/2023.
All the products sold by Grove meet their standards for ingredient transparency, cruelty-free, and 100% plastic neutral. New customers who visit the Grove Collaborative website will receive a free gift set while promotion lasts.
Enjoy 20% off your first order of $30 or more from The Honest Kitchen. Just add water to this dehydrated human grade food for pets — it's perfect for pet travelers.
Keep and track your pet's location, fitness goals, activity, and even health records. Take 25% off your purchase of the Link GPS Tracker for pets using discount code GOPETFRIENDLY.

Learn More about GPS Trackers here >> What Are The Best GPS Dog Trackers For Your Pet?
The Waggle Pet Temperature Monitor constantly monitors the temperature and humidity where your pet is, and alerts you via text/email in realtime, so that you never have to worry about your pet's safety. Save 50% on your order when you use discount code GPF50.