Hello, and welcome to GoPetFriendly.com! We believe life is more fun when you include your pets, so we're here to make it easy for you to do more together.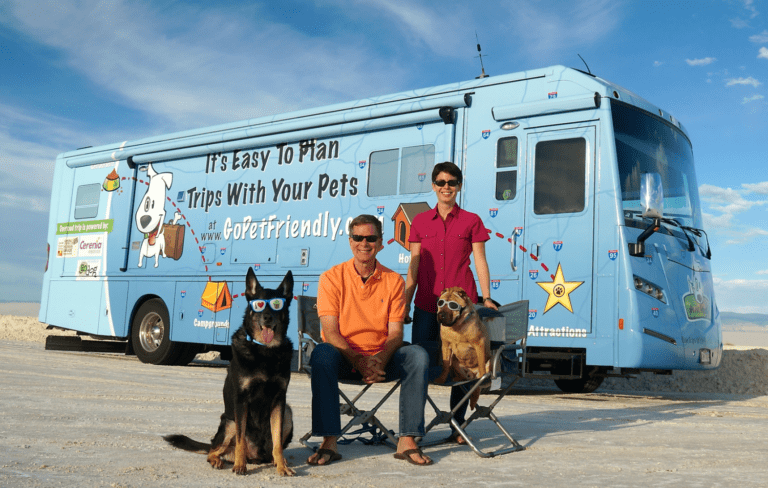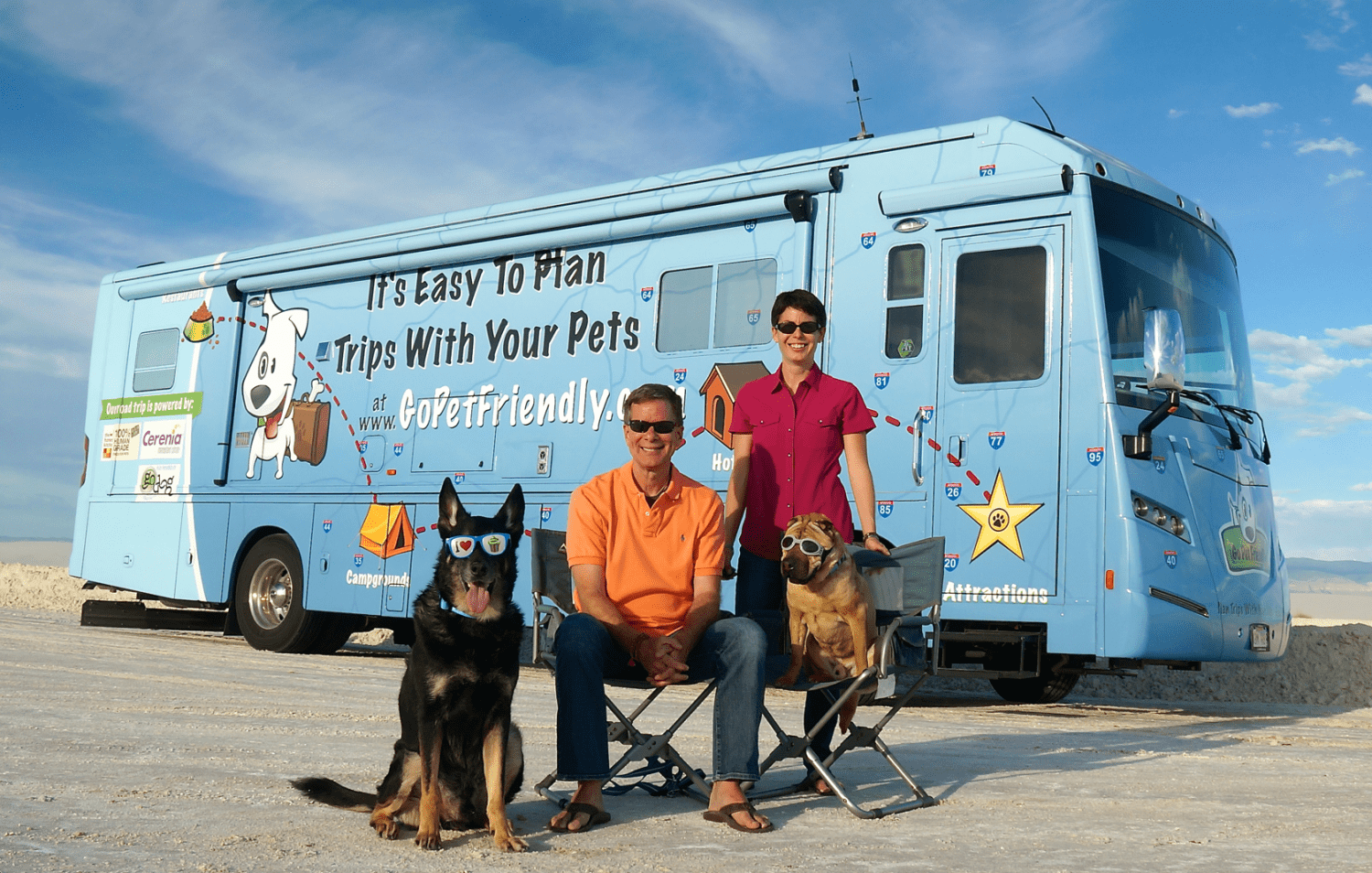 Since 2010 we've been traveling the country in our motorhome, scouting out new pet friendly locations and blogging about our adventures. Now there are more than 60,000 pet friendly hotels, campgrounds, restaurants, beaches, dog parks, and veterinarians listed on the website. And, we've made them easy for you to find with our trip planner that maps your route and shows pet friendly spots along the way.
Whether your next adventure is around the block or across the country, traveling with pets takes a little more preparation. Here you'll find some of our best tips and resources for traveling with your pets.
We hope you're inspired to plan something fun with the furry members of your family!
Waggin' trails,
Team GoPetFriendly.com