This post is part of a series on The Ultimate Pet Friendly Road Trip, our 10-month, 15,000-mile tour of the top pet friendly attraction in each of the lower 48 states.
Oklahoma's Top Pet Friendly Attraction: Wichita Mountains Wildlife Refuge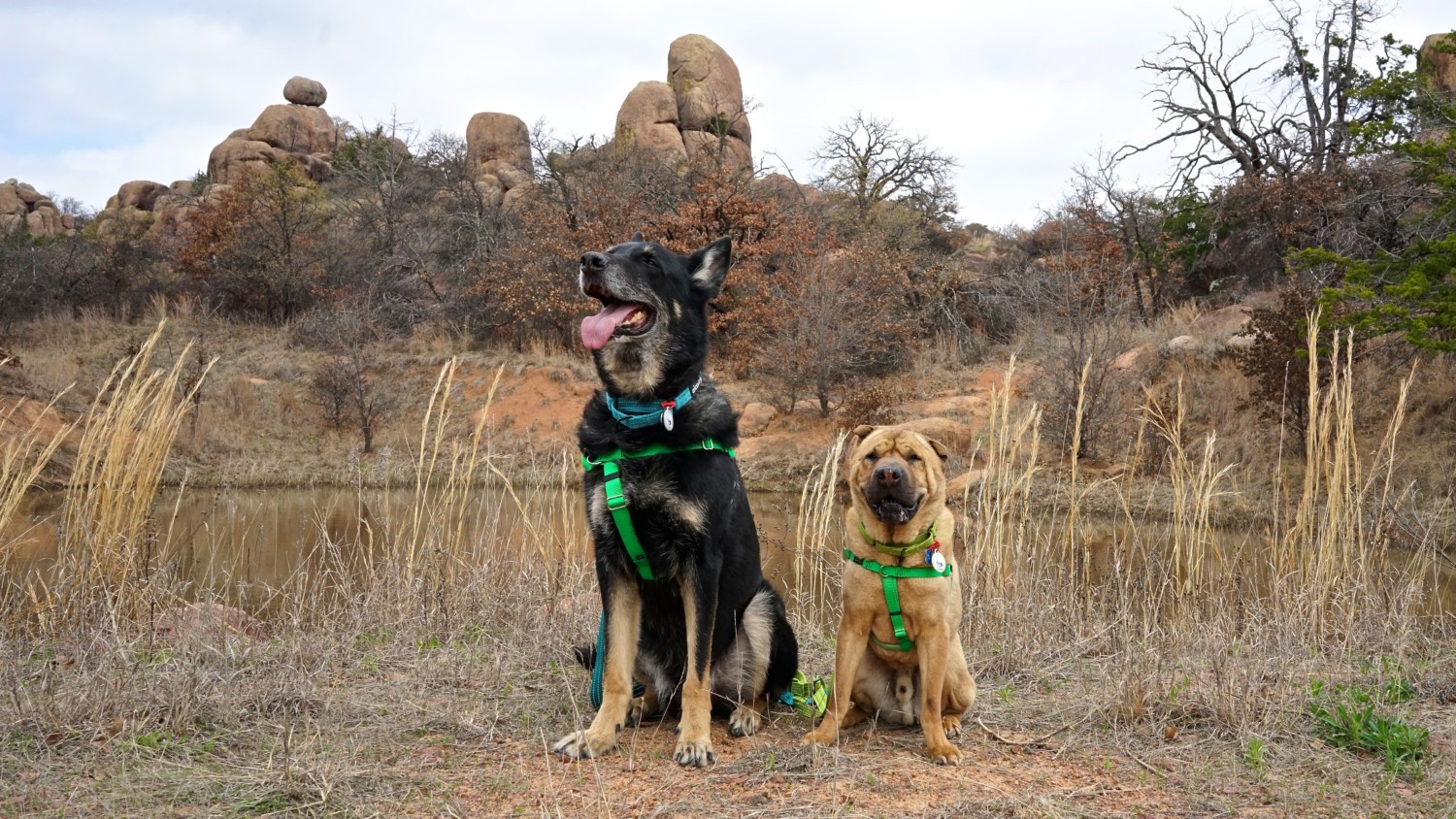 The rock is greater than the plow … at least that's the case in what is now the Wichita Mountains National Wildlife Refuge. Around 20,000 acres of native mixed-grass prairie was spared from destruction because the soil here was too rocky to be cultivated. In 1901, that prairie and the surrounding forest and rock outcroppings – about 90 square miles all together – was designated as a national wildlife refuge.
The Refuge now provides grazing habitat for animals that once freely roamed the plains like American bison, Rocky Mountain elk, and white-tailed deer. Texas longhorn cattle are at home here, too – while they're neither native nor wildlife, they are part of the history of the rangelands and a species that may otherwise fade from existence. All told, more than 50 mammal, 240 bird, 64 reptile and amphibian, 36 fish, and 806 plant species thrive in this spectacular landscape.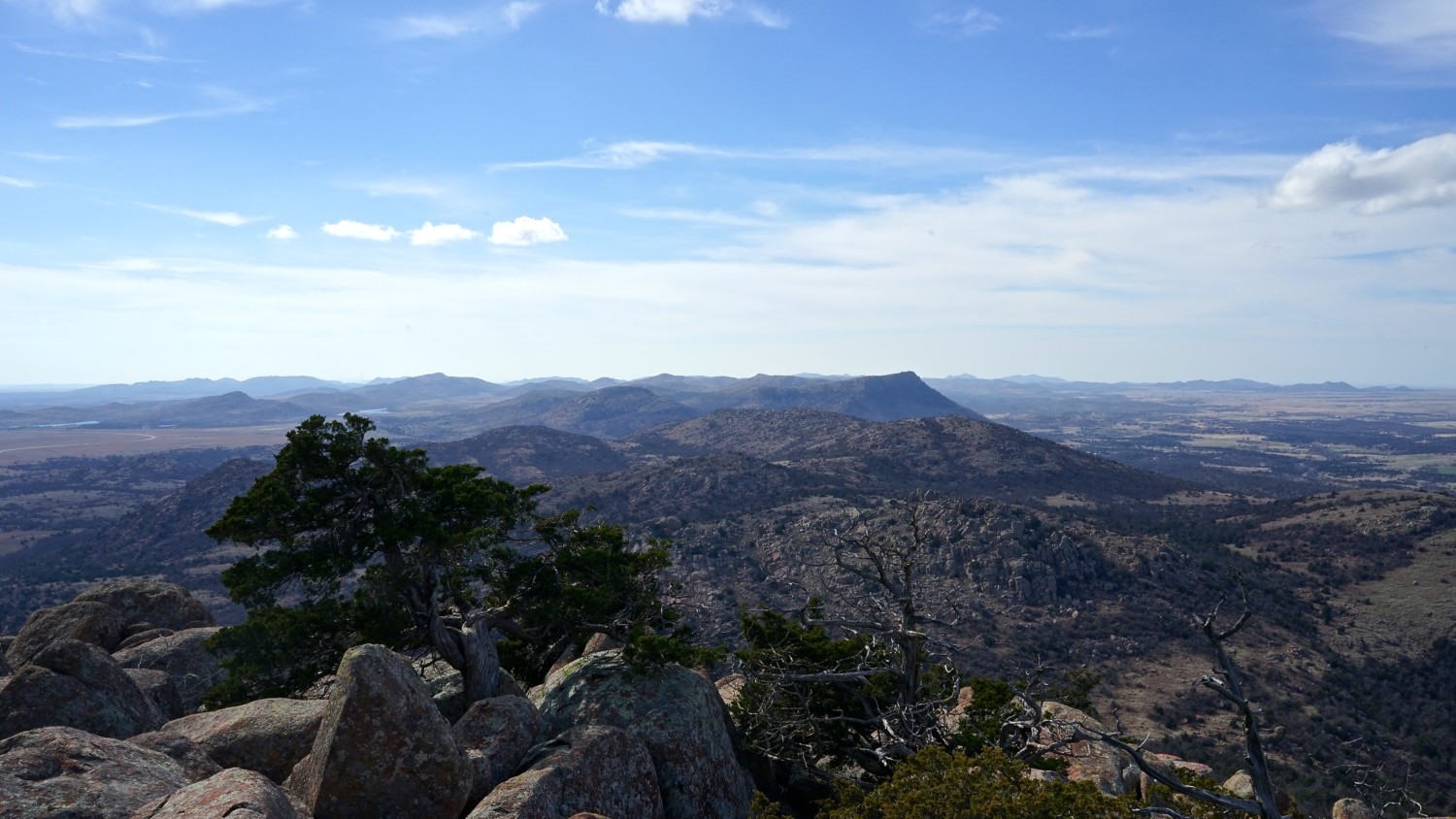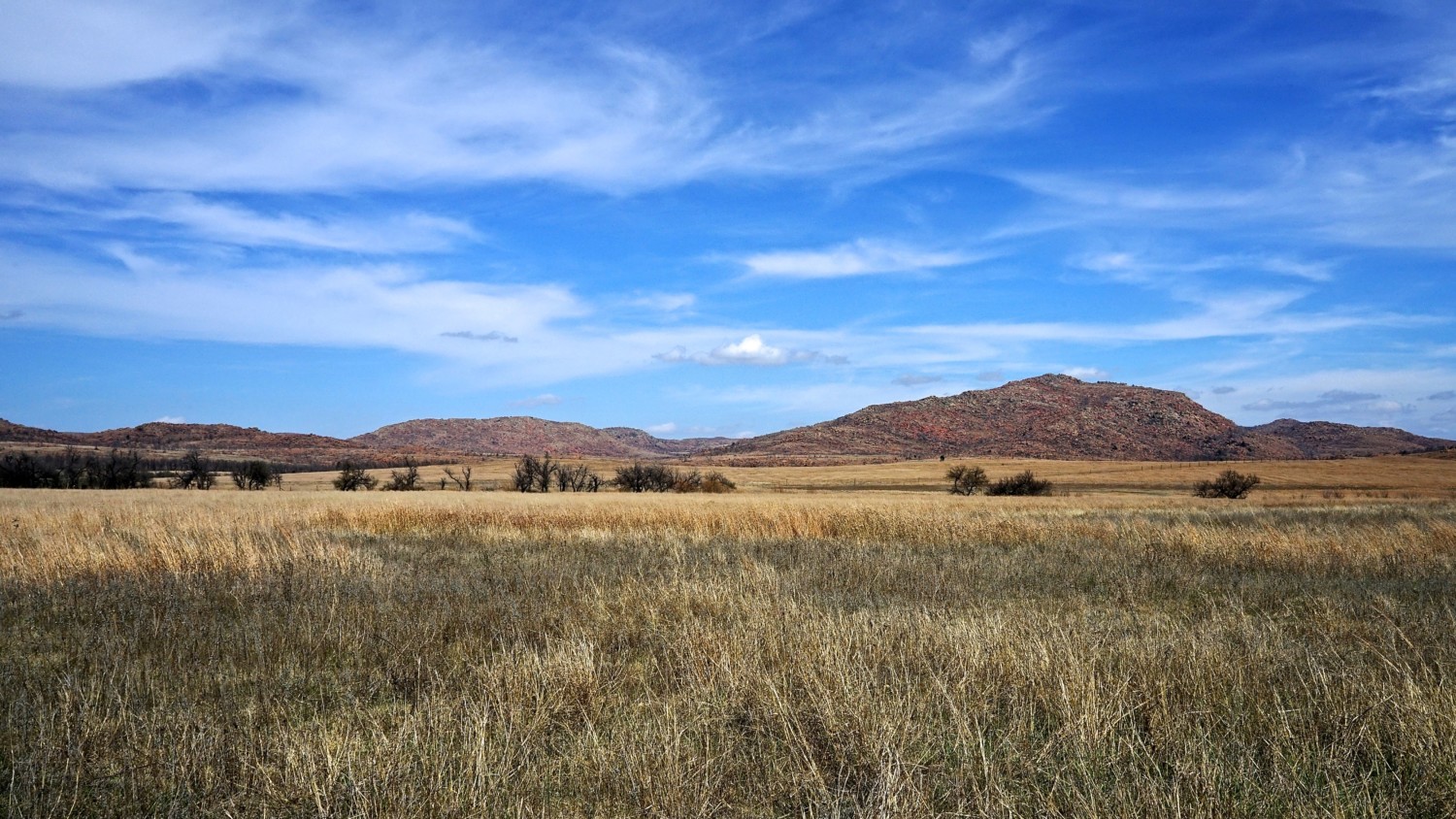 Pets in the Refuge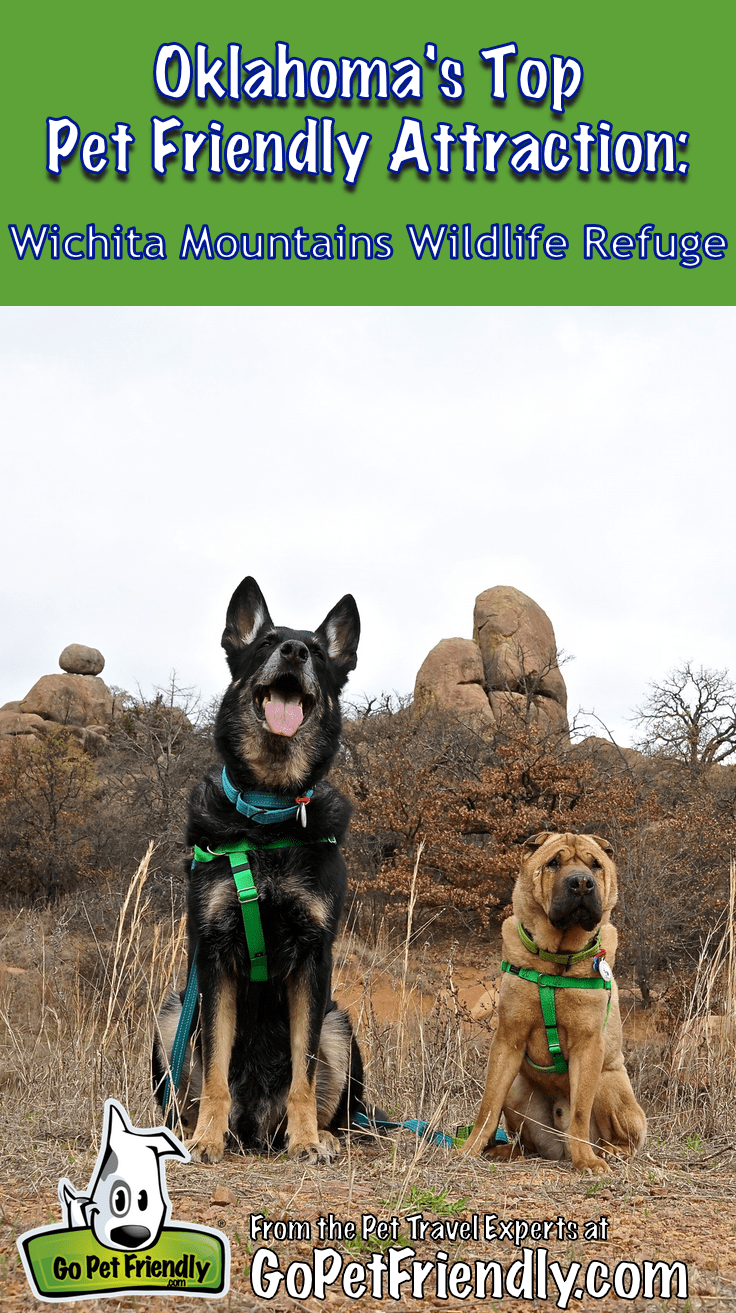 Leashed pets are welcome to explore the park with you. Leashes must be no longer than 10 feet and pets must be picked up after. These rules are strictly enforced because this is a wildlife refuge – the US Fish and Wildlife Service, the agency that manages the park, has a mandate to preserve wild plants and animals. Human (and pet) entertainment is secondary, and will only continue if it doesn't interfere with the park's primary goal – so please respect the rules.
Rules for Pets Visiting the Refuge

Pets must be kept on a leash no longer than 10 feet at all times

All pet waste must be removed

Dogs are not allowed to disturb wildlife and should be kept away from Prairie Dog habitats.
Pet owners should also be aware that the refuge is home to rattlesnakes, copperheads, bison, elk, and coyote – all of which can be dangerous if encountered by your pup. We recommend that dogs wear bear bells on the trails to avoid startling a predator and provoking an attack. The terrain here can also cause problems. Some trails require scrambling over boulders, which are rough on dogs' feet and can become extremely hot in warm weather. Boots for your dogs are a good idea if you plan to do a lot of hiking, and be conservative in estimating you and your pet's stamina when choosing trails. Always carry plenty of water, and refresh your memory on the signs of dehydration and heat stroke in dogs if you'll be visiting during warm weather. Finally, ticks and chiggers are common, so check your pets and yourself after hiking.
Plan Your Visit
The ideal time to visit Wichita Mountains is in the spring or fall, when the temperatures are mild. There are 18 hiking trails that range from less than one mile to 8 miles one-way, and provide hiking conditions from easy to difficult. We stopped at the visitors center for advice and made our way to trail #3 – Burma Road. Following this gravel and dirt service road over the ridge, through the oak woodlands, and across the creeks gave us a great feel for all the habitats encompassed within the Refuge.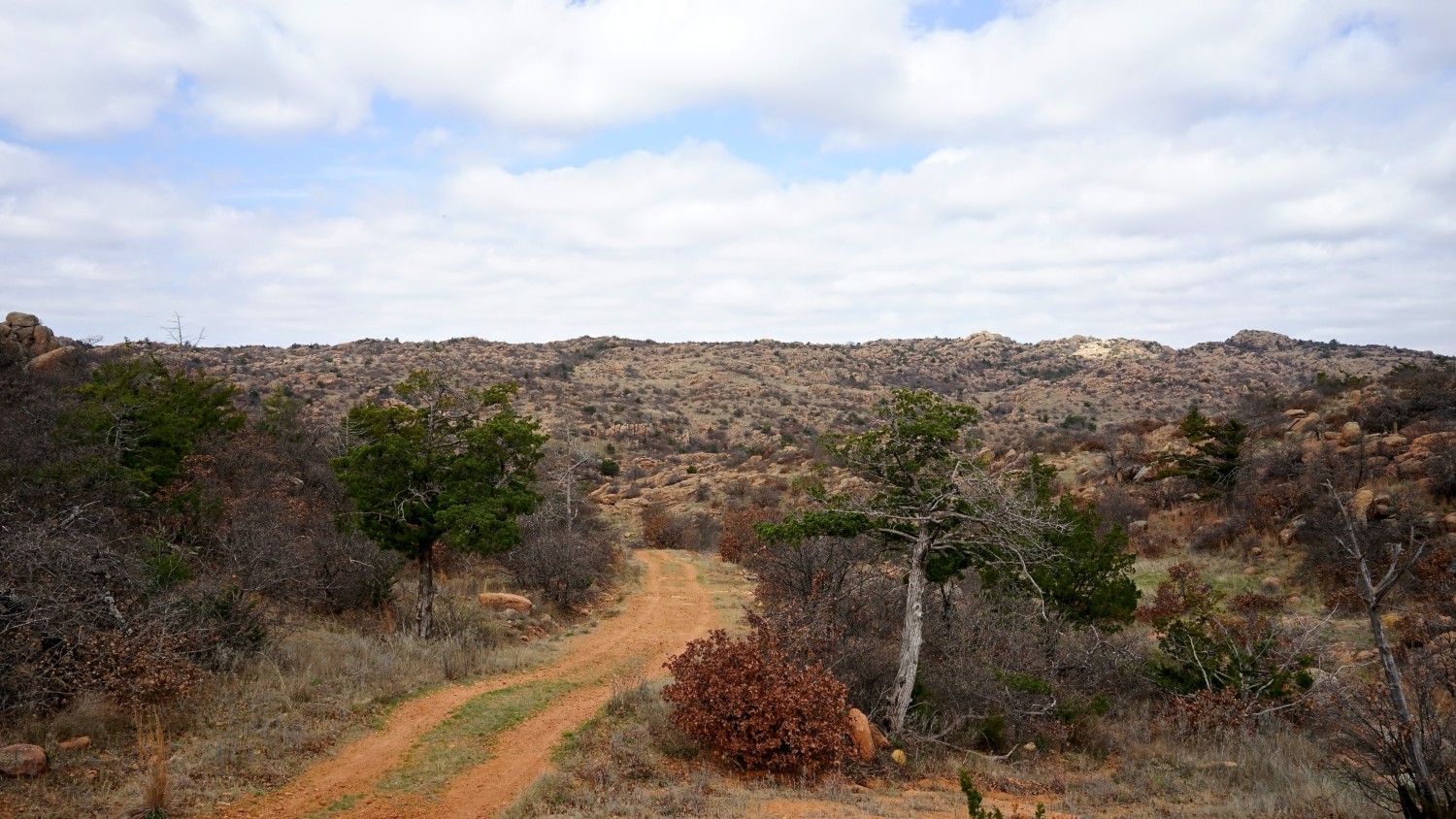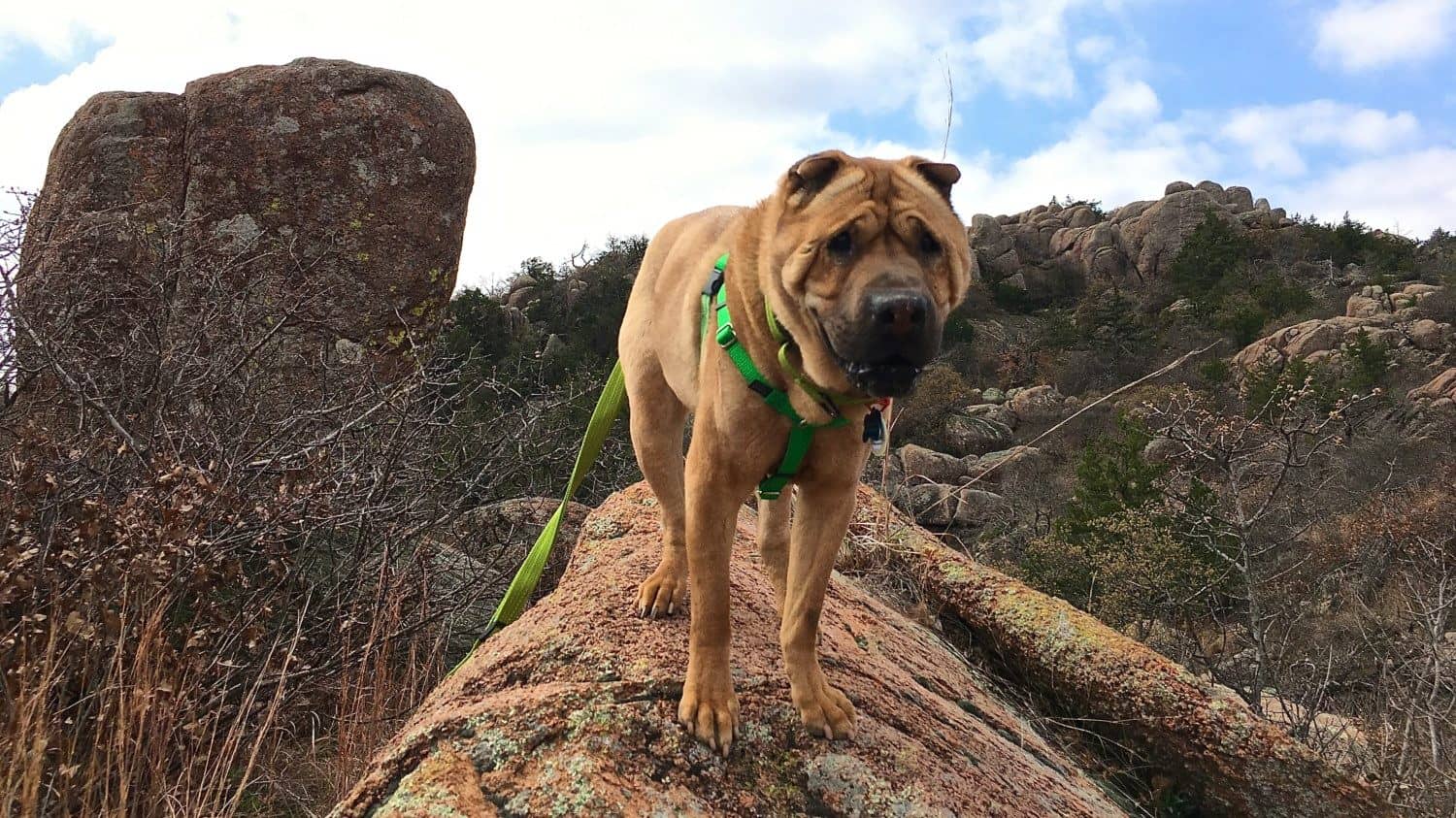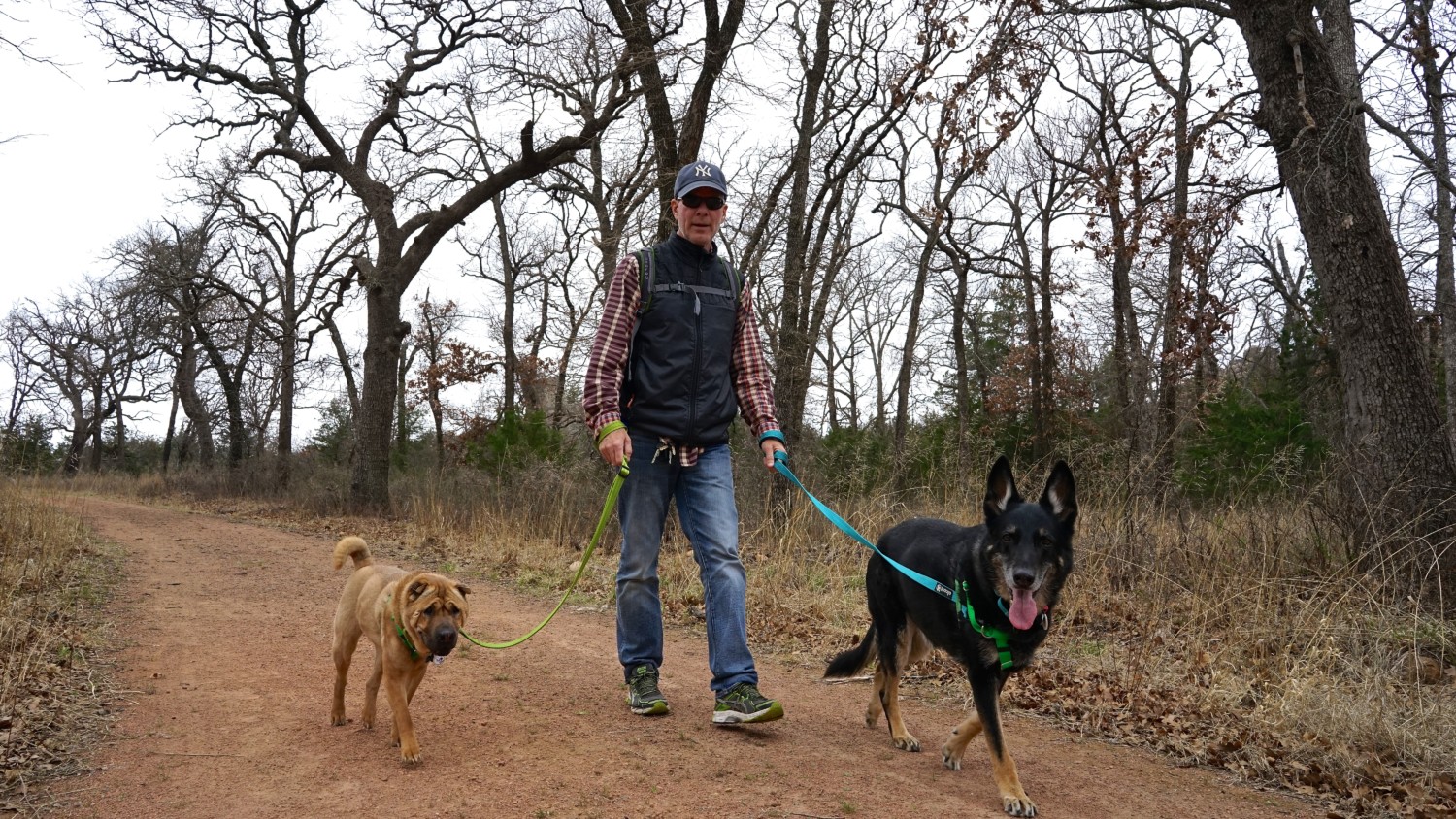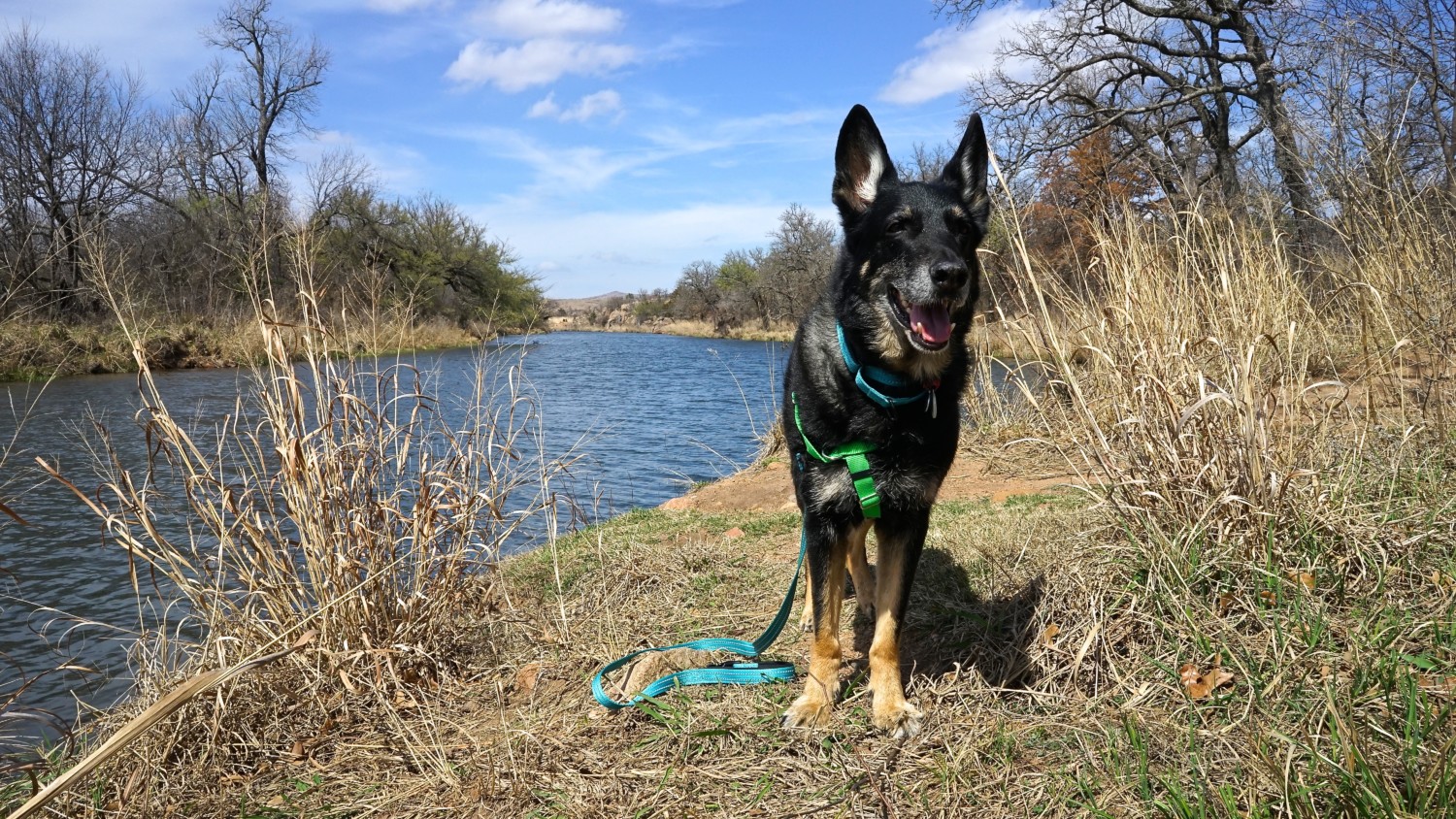 You could easily spend a week exploring all the trails! There are a few more that were recommended for those traveling with dogs, and we're looking forward to checking them out on our next visit: #1 – Mt. Scott Service Road, #10 – Kite Trail, and #11 – Bison Trail.
If you're not into hiking, there are plenty of other things to do! There are several lakes within the Refuge where you can fish, birdwatch, or paddle your canoe, kayak, or standup paddle board. You can take your motorboat or sailboat out on Lake Elmer Thomas, or pack a picnic and enjoy one of the three picnic areas. You can also bike, go camping, or simply meander the roadways admiring the scenery and the majestic animals that live here.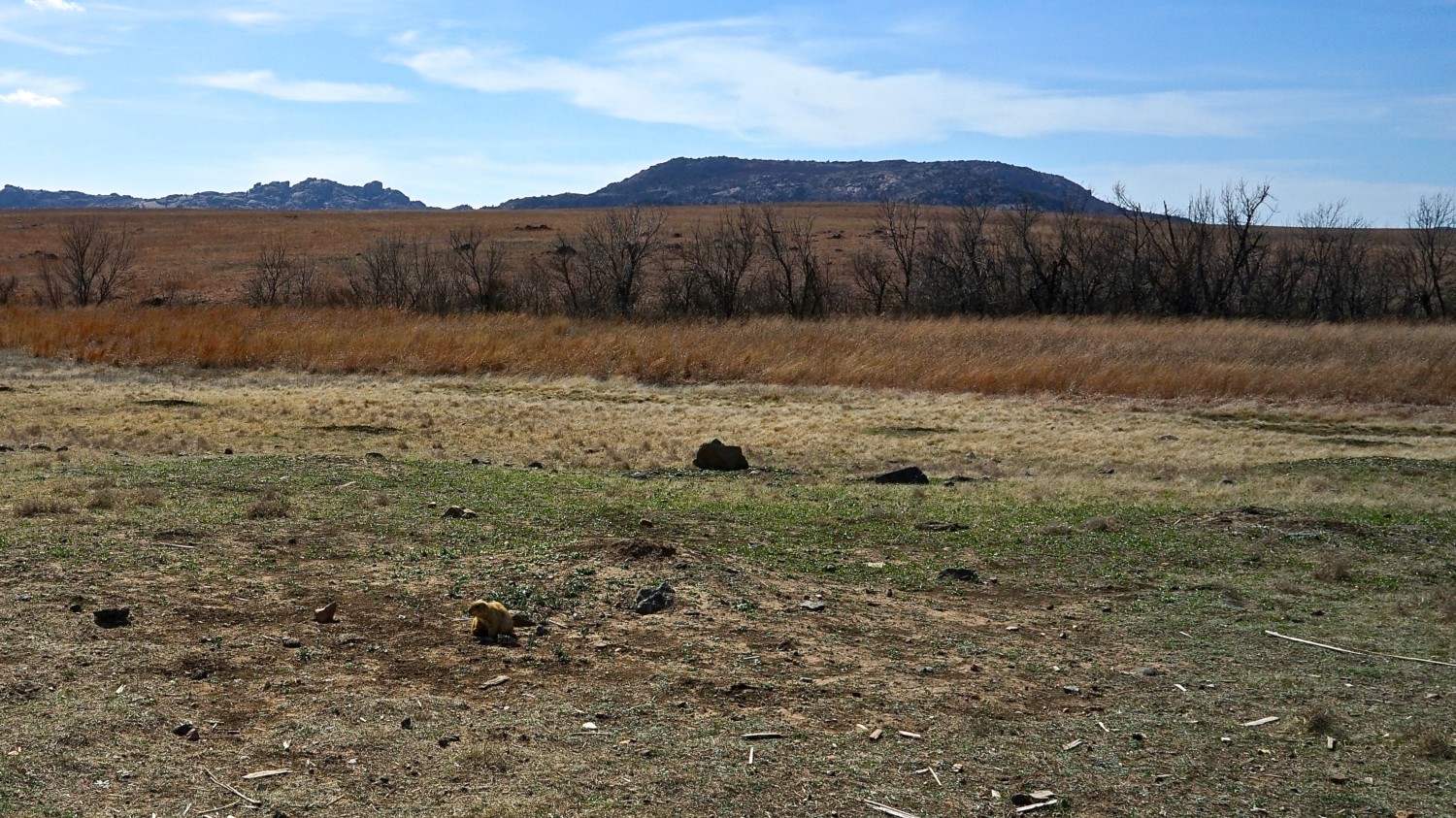 Finding the Bison
No trip to the Refuge would be complete unless you got to see the bison! Stop in the visitors center (located near the intersection of Hwys 49 and 115) for the latest news on bison sightings, and then keep your eyes open. Remember, bison are very fast and can charge without notice – they should be admired only from a distance. We were lucky enough to have a group walk toward us while we sat in the car, and ended up being much closer than we imagined possible!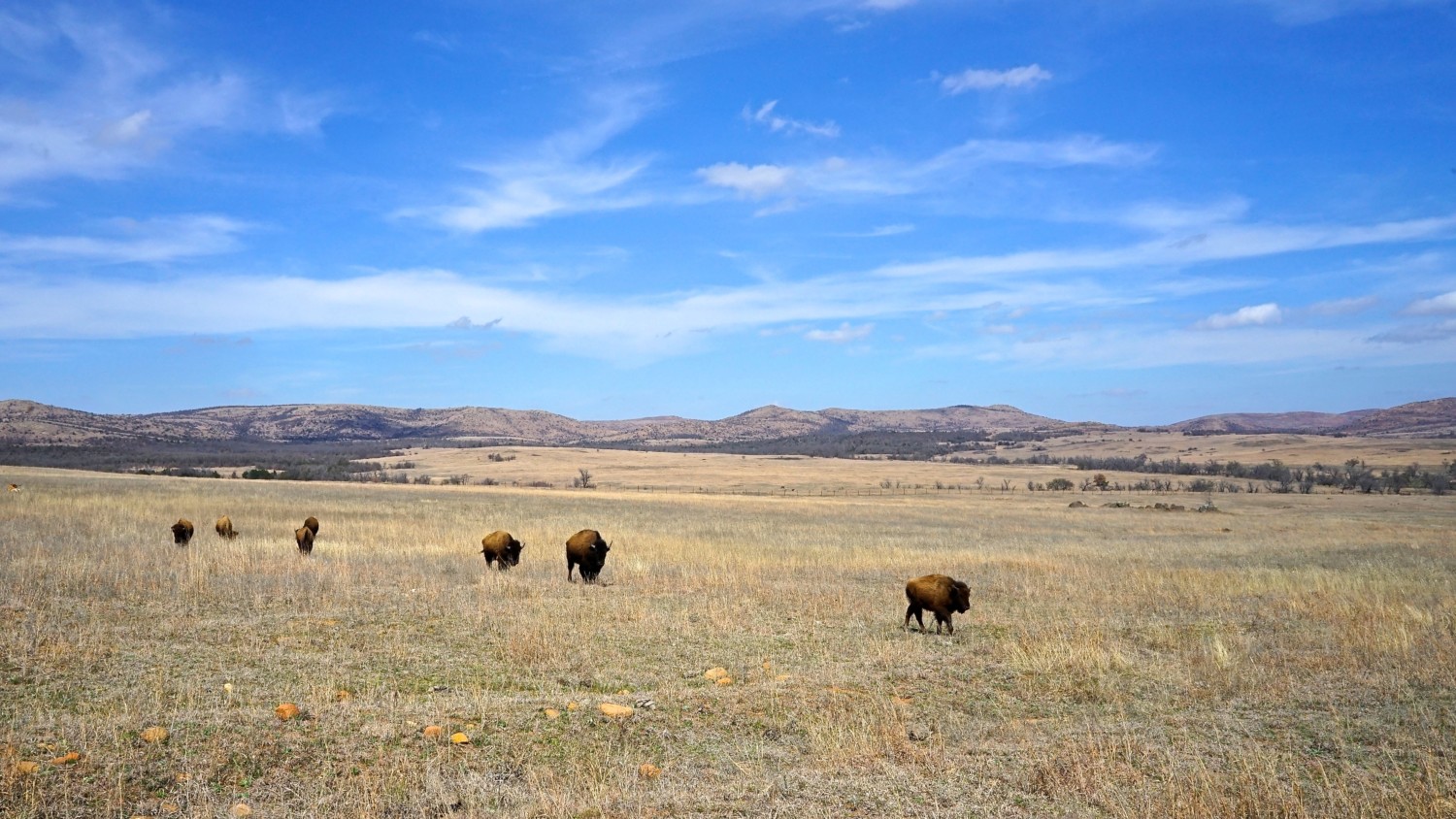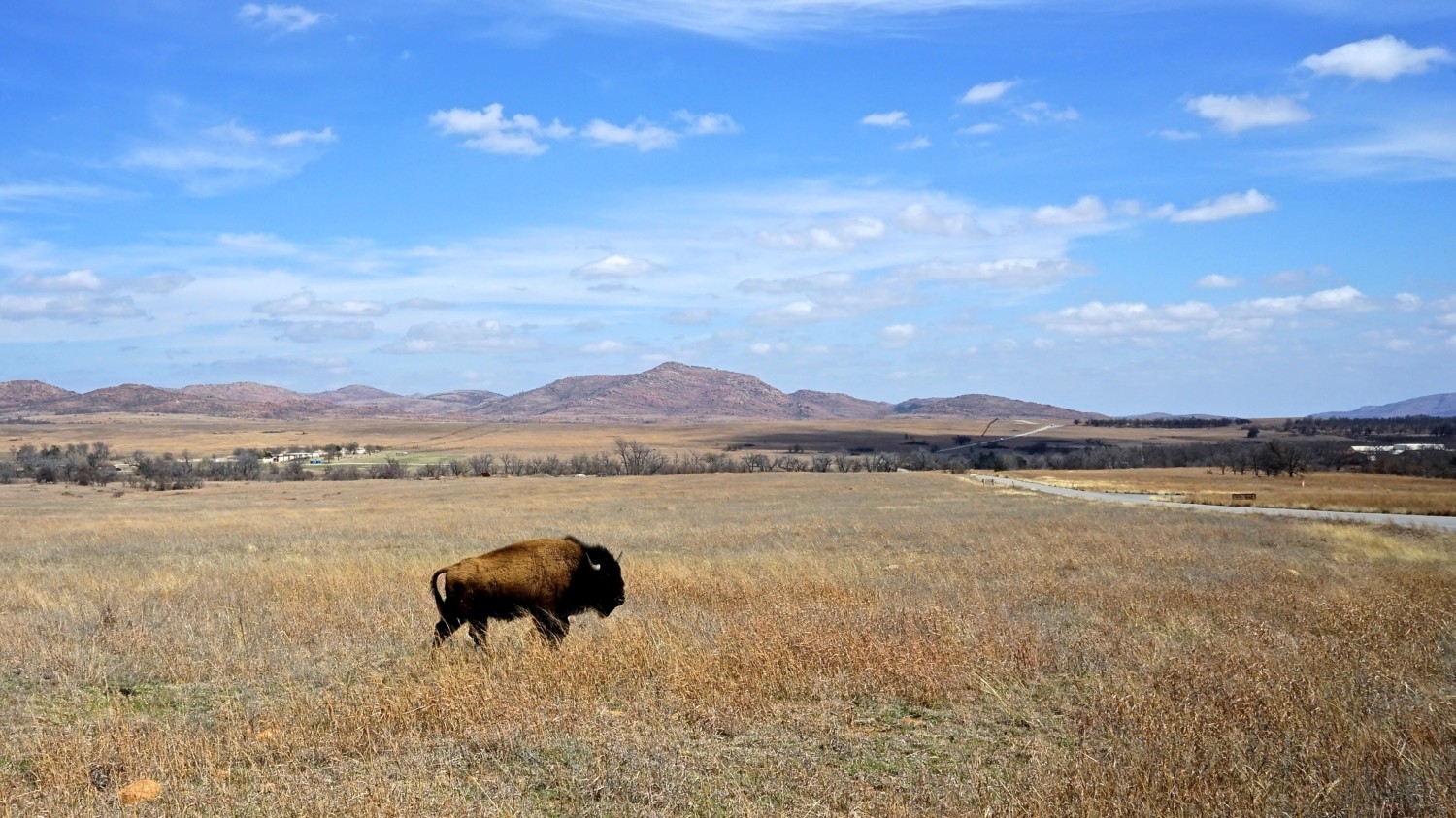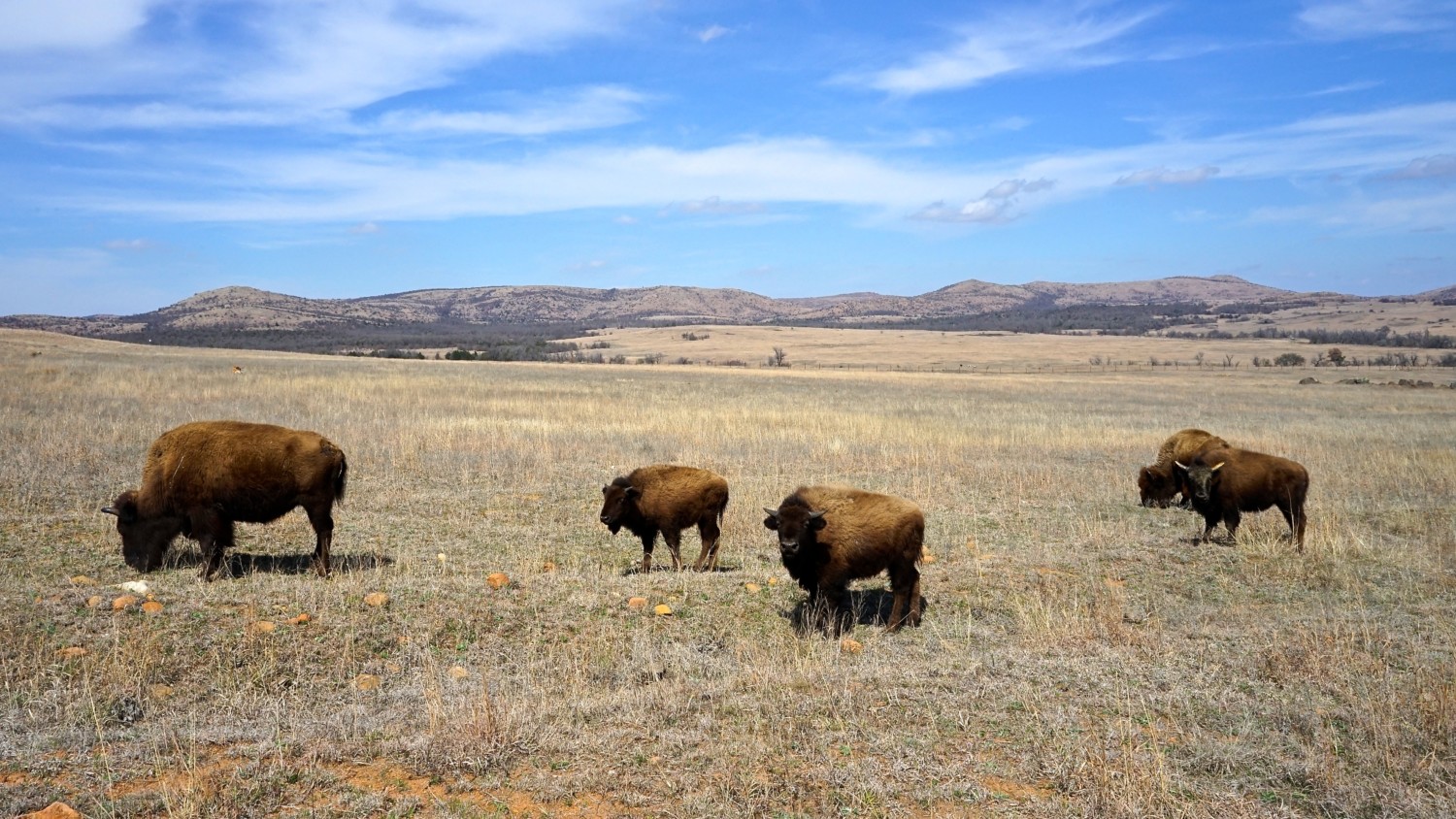 Views from Mt. Scott
If you didn't expect to find mountains in Oklahoma, you'll enjoy the views from Mt. Scott on the eastern side of the Refuge. It overlooks Lake Lawtonka and Lake Elmer Thomas, and provides panoramic views of the surrounding area. It's the perfect place to stop for a picnic, unless it's windy … have I mentioned that Buster hates the wind?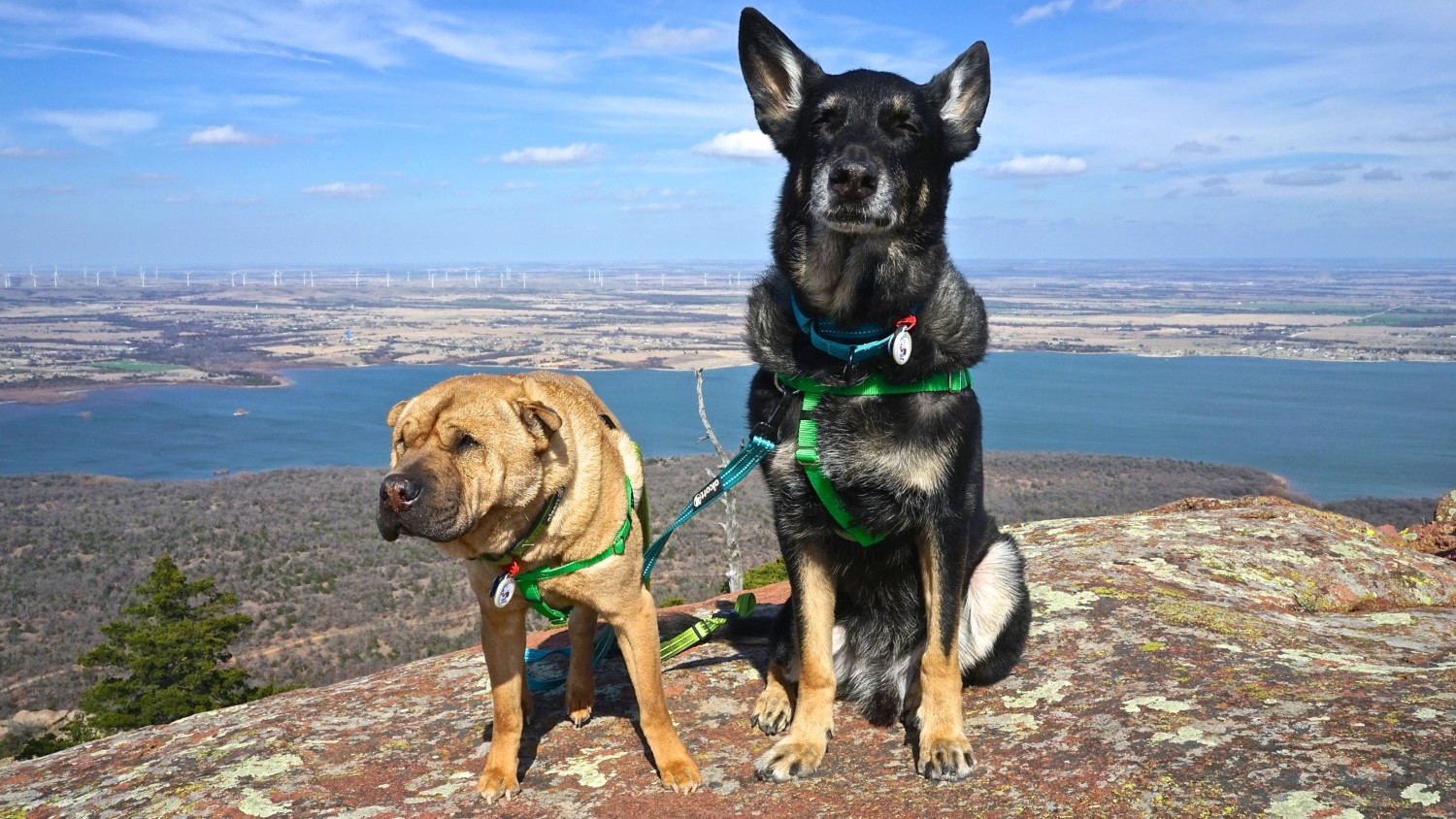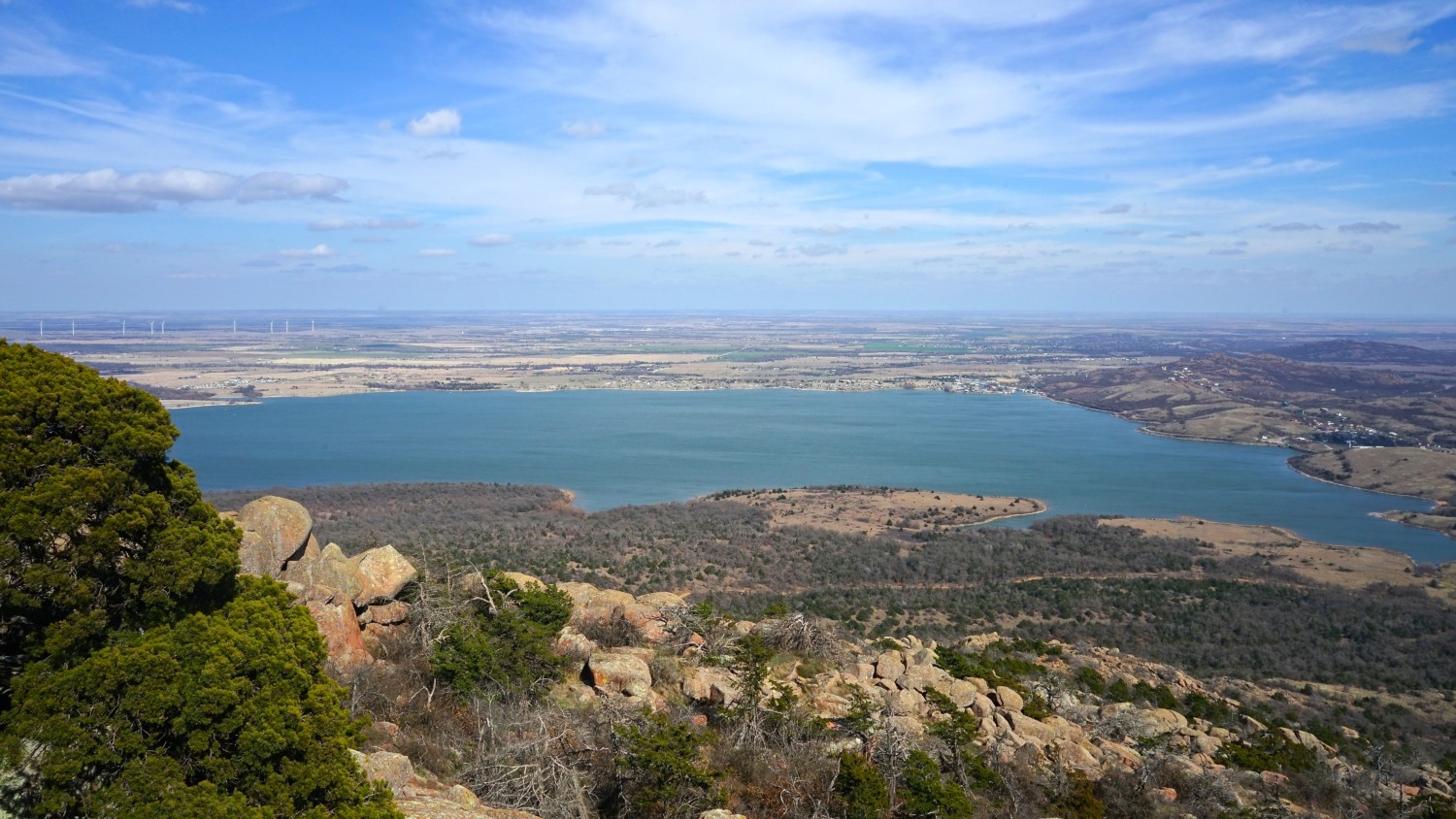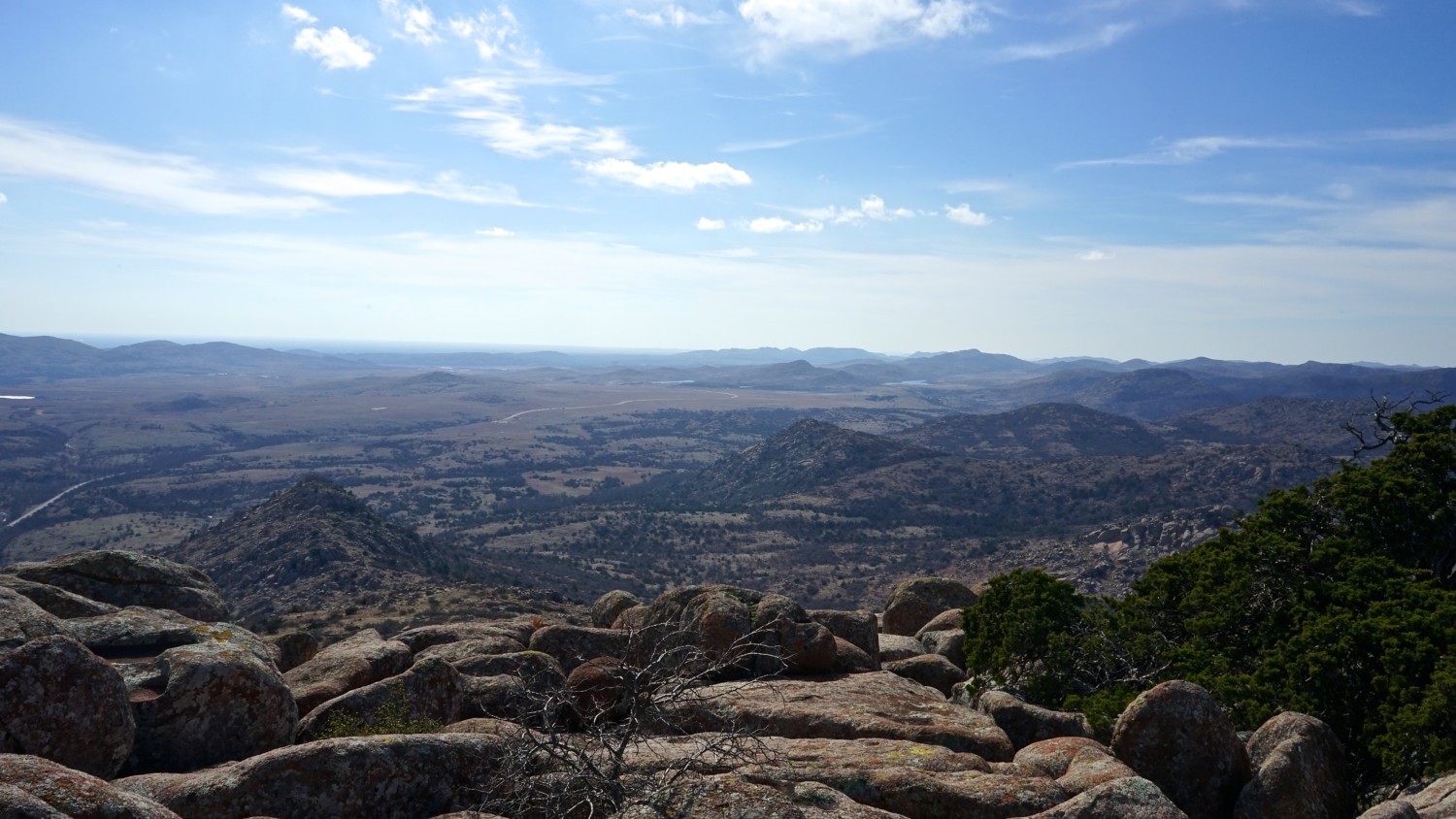 Thank You to our Sponsors
Visiting the top pet friendly attractions in the U.S. with Ty and Buster is a dream come true. We'll be blogging about each one as we go along, so fasten your seatbelt and stay tuned!
The Ultimate Pet Friendly Road Trip wouldn't be possible without the support of our wonderful sponsors: Winnebago, 2 Hounds Design, Alcott, goDog®, PetGuide.com, Red Roof Inns, Sleepypod, The Bark, PetHub, RVPetSafety.com, and The Honest Kitchen. Please be sure to visit their websites and social media pages and thank them for their participation!
Planning a pet friendly trip of your own? We'll make it easy:
Pet Friendly Hotels | Pet Friendly Destinations | Pet Friendly Activities
Amazon Affiliate Disclosure: GoPetFriendly.com LLC is a participant in the Amazon Services LLC Associates Program, an affiliate advertising program designed to provide a means for website owners to earn advertising fees by advertising and linking to amazon.com, audible.com, and any other website that may be affiliated with Amazon Service LLC Associates Program. As an Amazon Associate, the owner of this site earns a commission from qualifying purchases.
(Visited 8,610 times, 1 visits today)