Continuing our theme of making Take Paws a showcase for people having fun traveling with their pets (that means you!), today we're excited to have a guest post from Tyson Scheumann, who has a special place in his heart for winery dogs. Thanks so much, Tyson, for this look at the pet friendly wineries in Sonoma, California's wine country, where dogs will enjoy visiting as much as their people.
***
It's no secret that dog owners are generally happy when their canine companions are happy. For this reason, wineries throughout Sonoma County have scaled back strict pet policies and begun to allow four-legged friends on their properties. As dogs are loyal to their masters, and dog owners are equally loyal to those few places that welcome their furry friends. Here is a list of a few Sonoma wineries that will accept dogs on their beautiful grounds, so you can enjoy a nice day of wine tasting while your pet takes in the steady traffic of hands offering free tummy scratches and back rubs.
Lambert Bridge Winery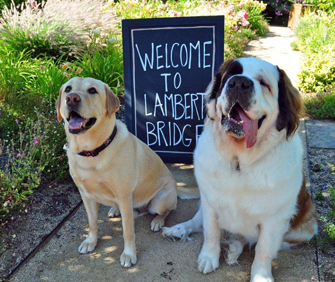 Lambert Bridge is paradise for wine connoisseurs and canines alike. This hidden gem offers exceptional limited-production wines, savory food, peaceful garden, and a relaxing picnic area where you and your dog can find a new hangout together. Lambert Bridge is one of the most dog friendly wineries in the valley. Although pets are not allowed inside the tasting room, well behaved companions may enjoy the rest of the beautiful property as honored guests.
Topel Winery
Topel Winery is steadily aligning itself with dog owners and quickly becoming another premier dog friendly destination in Healdsburg. Topel hosts an annual "Shoot Your Dog" contest which asks dog owners to submit photos of their pups posing with Topel wines for their "Wine Tails Calendar," which they release during Dogtoberfest. Proceeds from the calendar sales benefit the Healdsburg Animal Shelter. Aside from these gimmicky approaches, Topel's tasting room remains incredibly dog friendly, and is even stocked full of doggy treats for your pet's tasting pleasure.

 

Bartholomew Park Winery

Just a few blocks east of the historic Sonoma Plaza, Bartholomew Park Winery sits on a 400-acre preserve that includes a 3 mile hiking trail through wooded groves and vineyards. Hikers are exposed to a variety of native California trees including oak, redwood, manzanita, and madrone. On a clear day trailwalkers can see all the way to San Francisco. Dogs are welcomed so long as they remain on leashes and owners pick up after them. Pack a lunch and a Milkbone so that you and your companion can enjoy a replenishing picnic at "Bart Park" once returning from your journey through the preserve. Dogs are also welcome in the tasting room and museum.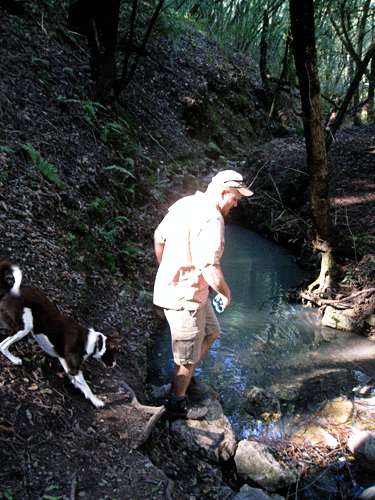 Mutt Lynch Winery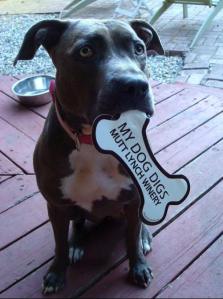 The winery motto at Mutt Lynch is "Bark Less, Wag More." Consistently voted the most dog friendly winery in the Bay Area, Mutt Lynch dedicates itself to expanding that domain over the entire country. The winery donates a portion of every sale to animal rescue organizations and constantly sponsors and hosts charity events like the highly anticipated Dog Days of Summer Open House. Mutt Lynch patrons can reserve yappy hours, puppy showers, bark mitzvahs, and birthday parties for their pets to socialize with friends while the humans sample some tasty Healdsburg wine.
Ram's Gate Winery
UPDATE 11/9/2015: Ram's Gate Winery is no longer pet friendly and now allows only service animals.
The elegant architecture and seemingly endless grounds at  Ram's Gate create an atmosphere that invites guests to hang out for the entire day, rather than shuffle through and head to the next destination. Leave your itinerary at home, because once there, you are not going to want to leave. Well-behaved dogs can take in the plentiful sights alongside you, which is fortunate since you will want to spend a decent amount of time roaming the property. Pets are not permitted in any area where food is served, but just outside the tasting room is a delightful path to a small pond which includes chairs for lounging and plenty of things for your dog to sniff. Leashes are required, and dogs are not allowed on furniture.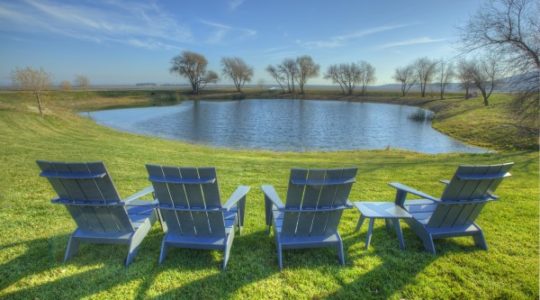 And, if that's not enough, here's a list of more pet friendly wineries in Sonoma County, California's Wine Country:
Acorn Winery, Healdsburg
Adobe Road Tasting Room, Petaluma
Adrian Fog Winery, Healdsburg
Alderbrook Winery, Healdsburg
Alexander Valley Vineyards, Healdsburg
Anaba Wines, Sonoma
Audelssa Estate Winery, Glen Ellen
B.R. Cohn Winery, Glen Ellen
Balletto Vineyards & Winery, Santa Rosa
Bartholomew Park Winery, Sonoma
Battaglini Estate Winery, Santa Rosa
Benziger Family Winery, Glen Ellen
Bob Dog Wines at Sky Pine Vineyards, Cloverdale
Bonneau Wines, Sonoma
Buena Vista Carneros, Sonoma
Cline Cellars, Sonoma
Deloach Vineyards, Santa Rosa
Dry Creek Vineyard, Healdsburg
Eric Ross Tasting Room, Glen Ellen
Foppiano Vineyards, Healdsburg
Gundlach Bundshu, Sonoma
Hanna Winery, Santa Rosa
Highway 12, Sonoma
Imagery Estate Winery, Glen Ellen
Kunde Estate Winery & Vineyards (Dog Friendly Hike), Kenwood
Lambert Bridge Winery, Healdsburg
Larson Family Winery, Sonoma
Loxton Winery, Glen Ellen
MacRostie Winery & Vineyards, Sonoma
Marimar Torres Estate, Sebastopol
Martini and Prati Wines, Santa Rosa
Matanzas Creek Winery, Santa Rosa
Matrix Winery, Healdsburg
Mayo Family Winery, Glen Ellen
Mazzocco Vineyards, Healdsburg
Moondance Cellars, Glen Ellen
Muscardini Cellars, Kenwood
Mutt Lynch Winery, Healdsburg
Ravenswood Winery, Sonoma
Roche Winery, Sonoma
Sebastiani Vineyards, Sonoma
St. Francis Winery, Santa Rosa
Stryker Sonoma, Geyserville
Taft Street Winery, Sebastopol
Ty Caton Winery, Kenwood
Westwood Winery, Sonoma
Whitetail Winebar, Guerneville
Wilson Winery, Healdsburg
Author Bio:  Tyson had generations of dogs that worked in the wine industry. He says, "Winery dogs are among the happiest in the world, free to run around amazing and endless properties exploring and chasing vermin. My dogs are now unemployed, but I wanted them to experience the beautiful landscapes in Sonoma and Napa Valleys, so I set out to find some places that are still fun for visiting pets."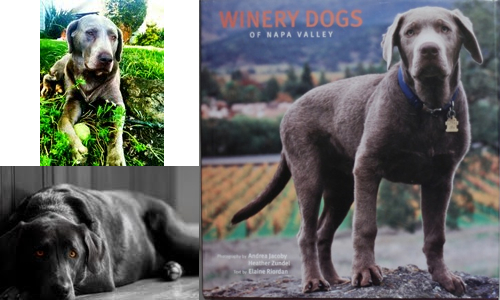 Amazon Affiliate Disclosure: GoPetFriendly.com LLC is a participant in the Amazon Services LLC Associates Program, an affiliate advertising program designed to provide a means for website owners to earn advertising fees by advertising and linking to amazon.com, audible.com, and any other website that may be affiliated with Amazon Service LLC Associates Program. As an Amazon Associate, the owner of this site earns a commission from qualifying purchases.
(Visited 7,188 times, 1 visits today)