Ahhhh. What could be more relaxing than enjoying a cold, craft brew on a hot summer day? Doing it with your best friend, of course! That's why we've gathered this guide for drinking with your dog and cat, highlighting pet friendly breweries, wineries, and distilleries across the country.
Drinking With Pets
Luckily, you'll find tons of pet friendly breweries throughout North America. And more are opening all the time!
Not a beer drinker? Then maybe a pet friendly winery or distillery is more to your taste.
No matter your preference, you'll find beverage makers that love pets. Some even name their creations to honor our furry loved ones!
Why Pet Friendly Breweries?
Businesses that produce alcohol but don't serve food are subject to less stringent health regulations than restaurants. And some breweries and tasting rooms even allow pets inside.
While living in upstate New York, we enjoyed visiting many Finger Lakes wineries with our pups. And now that we travel full time in our sailboat, we've sampled adult beverages up and down the eastern seaboard with our golden retriever, Honey.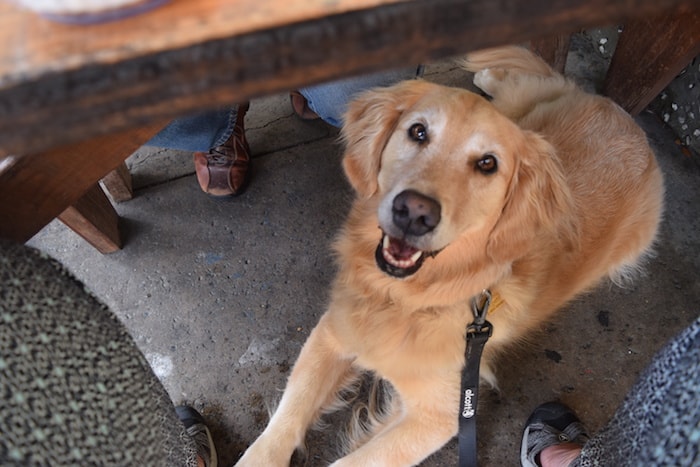 My husband loves seasonal brews. I love people-watching. And Honey loves hearing "Oooh, it's a golden" whenever we step inside a dog-friendly brewery. There's something for everyone in the family!
But we can't drink responsibly and visit every pet-friendly drinking establishment. Luckily, the GoPetFriendly.com team has been tracking down interesting alcohol-related businesses in their travels. And there are bloggers all over the country (and even the world) who enjoy drinking with their dogs.
I've pulled some of the best links together to help you find great places to drink with your pet.
Pet Friendly Breweries, Taprooms, and Bars
Craft brewing is huge—it seems like there's a new artisanal brewery opening every five minutes. And dog friendly breweries are becoming exciting destinations. Some have visiting food trucks. At others, you can play games. And still others are offering indoor and outdoor dog parks, like That Dane Bar in Lake Havasu, Arizona.
And would you believe some breweries even have dogs on staff?
But if you don't have a dog, don't feel left out! Some breweries hold special events to support cat charities, as Chanel the kitty discovered at Platform Brewing in central Ohio.
Generally, though, it's dogs you'll be seeing at breweries and taprooms.
Seattle is famously dog-friendly. Don't believe me? Check out Which Seattle Eateries Allow Dogs Inside. Yes, most of them are breweries or taprooms!
And on the other coast, New York City has a few bars which welcome dogs inside—8 Dog-Friendly Places To Grab A Drink In NYC.
In fact, wine and beer trails are popping up in completely unexpected places. Planning to see Mt. Rushmore, the Badlands, or Custer State Park? Be sure to check out the Pet Friendly Breweries and Wineries in South Dakota's Black Hills while you're there!
Dog Friendly Wineries
And speaking of wineries … you'll find wineries all over the United States. But the most famous wine region is California.
If you're looking to explore wineries while avoiding the crowds in Napa and Sonoma, check out Tips for Enjoying California Wine Country with Your Dog. And you'll find even more pet friendly wineries in Discover Lodi, California: A Guide To Dog Friendly Wine Tasting At The Best Lodi Wineries.
The second-largest wine region is the Finger Lakes area of New York. You'll find dozens of stunning vineyards to explore in Uncorking Finger Lakes Wine Country.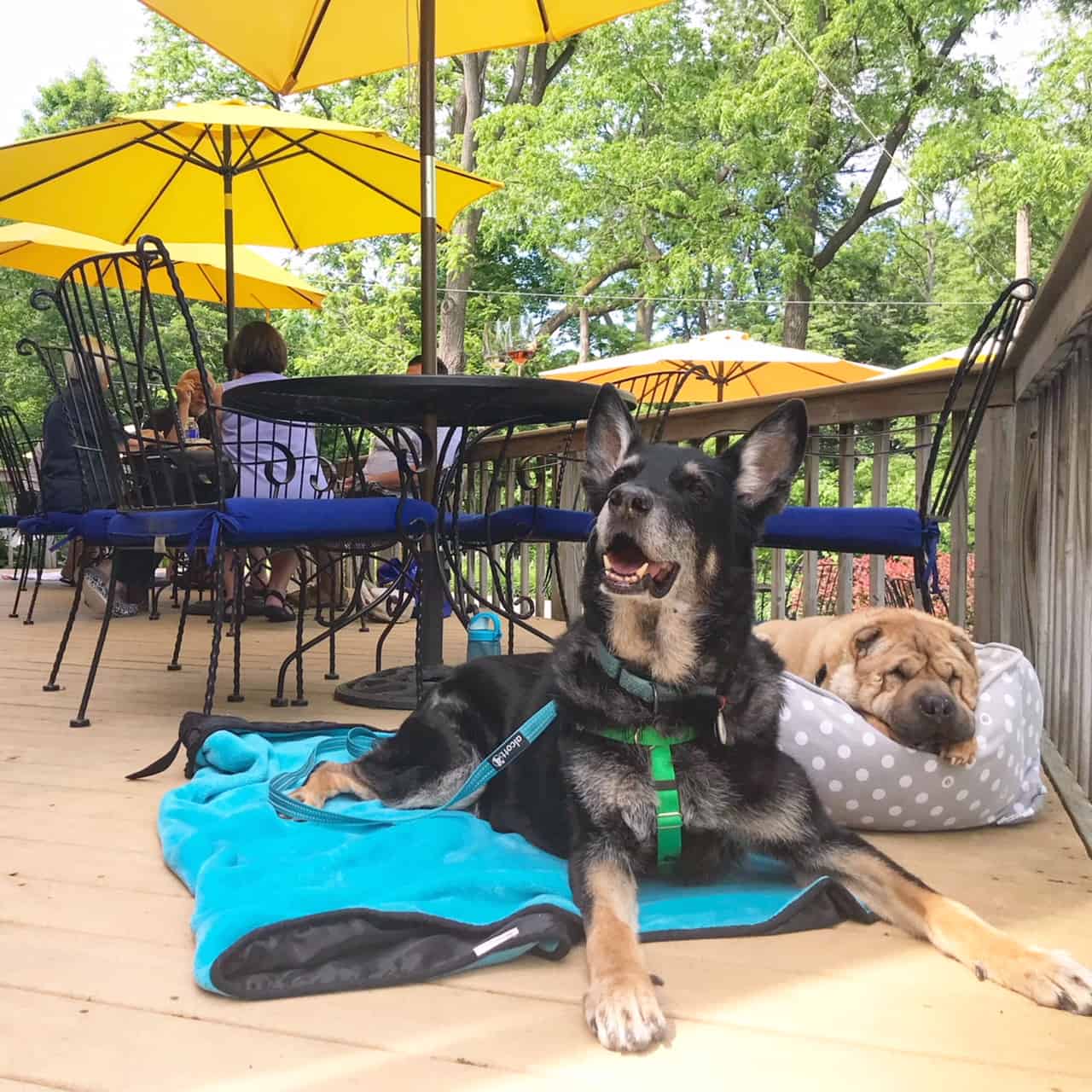 But nearly every part of the country produces wine.
Planning a visit to Oregon with your dog? Check out A Complete Itinerary To Dog Friendly Wineries Of The Willamette Valley.
Heading for Texas? You'll find two vineyards to visit with your pets in Dog Friendly Fredericksburg, Texas.
And it's easy to visit Canada with pets. So don't miss the lovely wineries in the Niagara region of Ontario!
Dog Friendly Distilleries
Not yet as popular as breweries, craft distilleries are also beginning to crop around the country.
Minnesota now has 15 dog friendly craft distilleries! And, while it's fun to support tiny craft distillers, don't forget the big daddies in the business. Perhaps your pup would enjoy Barking Along Kentucky's Bourbon Trail.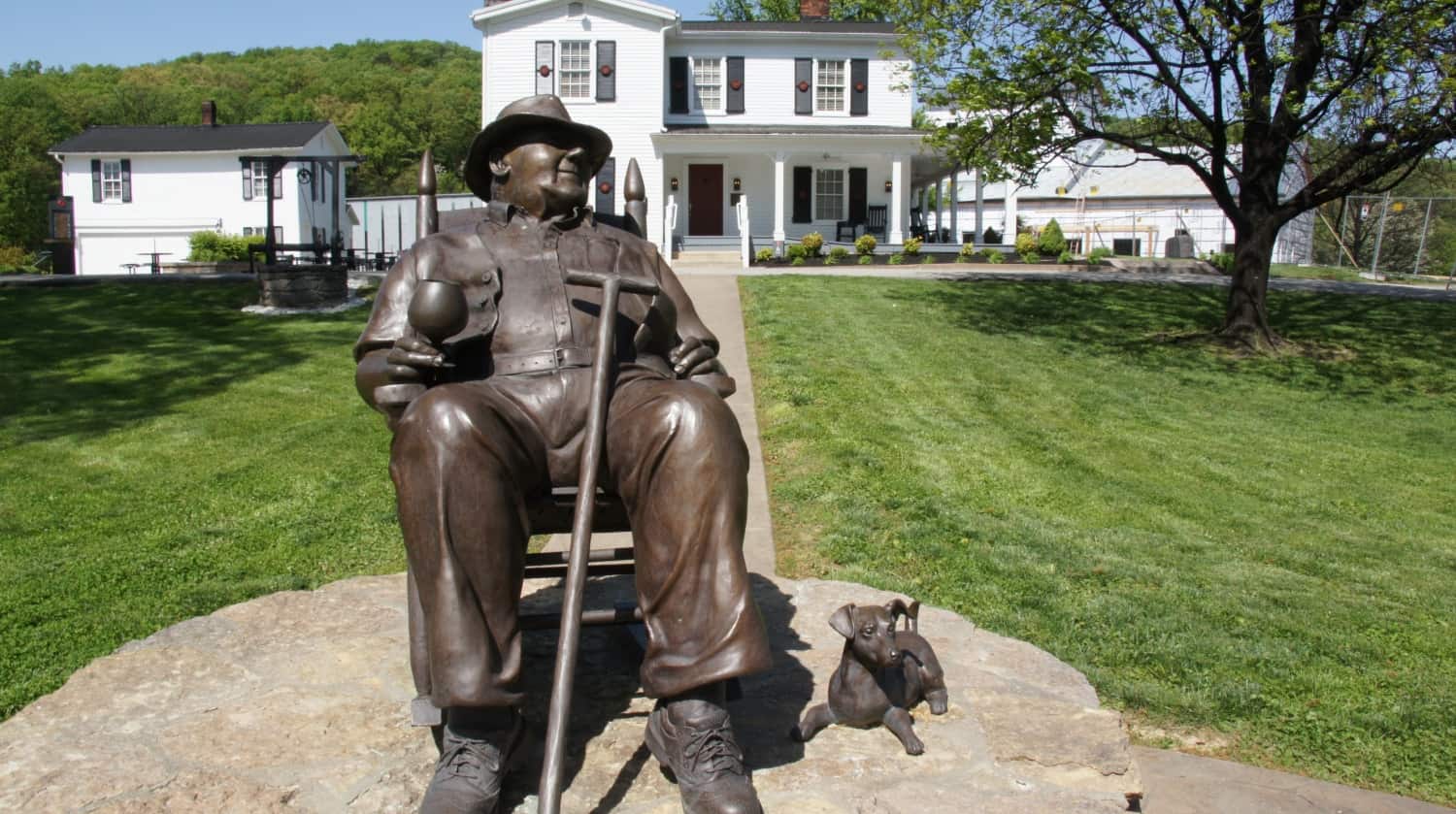 The How-To's Of Drinking With Your Dog
Naturally, there's an etiquette to drinking with your dog.
You can find pet friendly breweries, wineries, and distilleries under "breweries and wineries" when you search GoPetFriendly.com. And your favorite dog friendly dive bar will be listed under "bars and restaurants." But, before you visit, don't forget to check with the business to ensure pet policy hasn't changed. A little extra research will ensure your plans aren't derailed.
And take a bit of time to prep your pet for the outing. Brushing up on some basic obedience will allow your pup to be on his best behavior and keep you and all the other patrons happy.
Luckily, the boom in breweries has also led to some great tips for drinking with your dog.
A Dog Walks Into A Bar suggests The Top 5 Things To Bring To A Dog Friendly Brewery (Besides Your Dog).
A Colorado dog trainer even offers specialized training and certification for Brewery Friendly Dogs. Yep, you can sign up for a class taught in an actual brewery to make sure your dog has the skills she needs to be a polite drinking companion!
Finally, don't forget to drink responsibly. After all, your furry companion is counting on you to take care of him. Take advantage of pet friendly rideshare services if you've had too much fun so you all get home safely.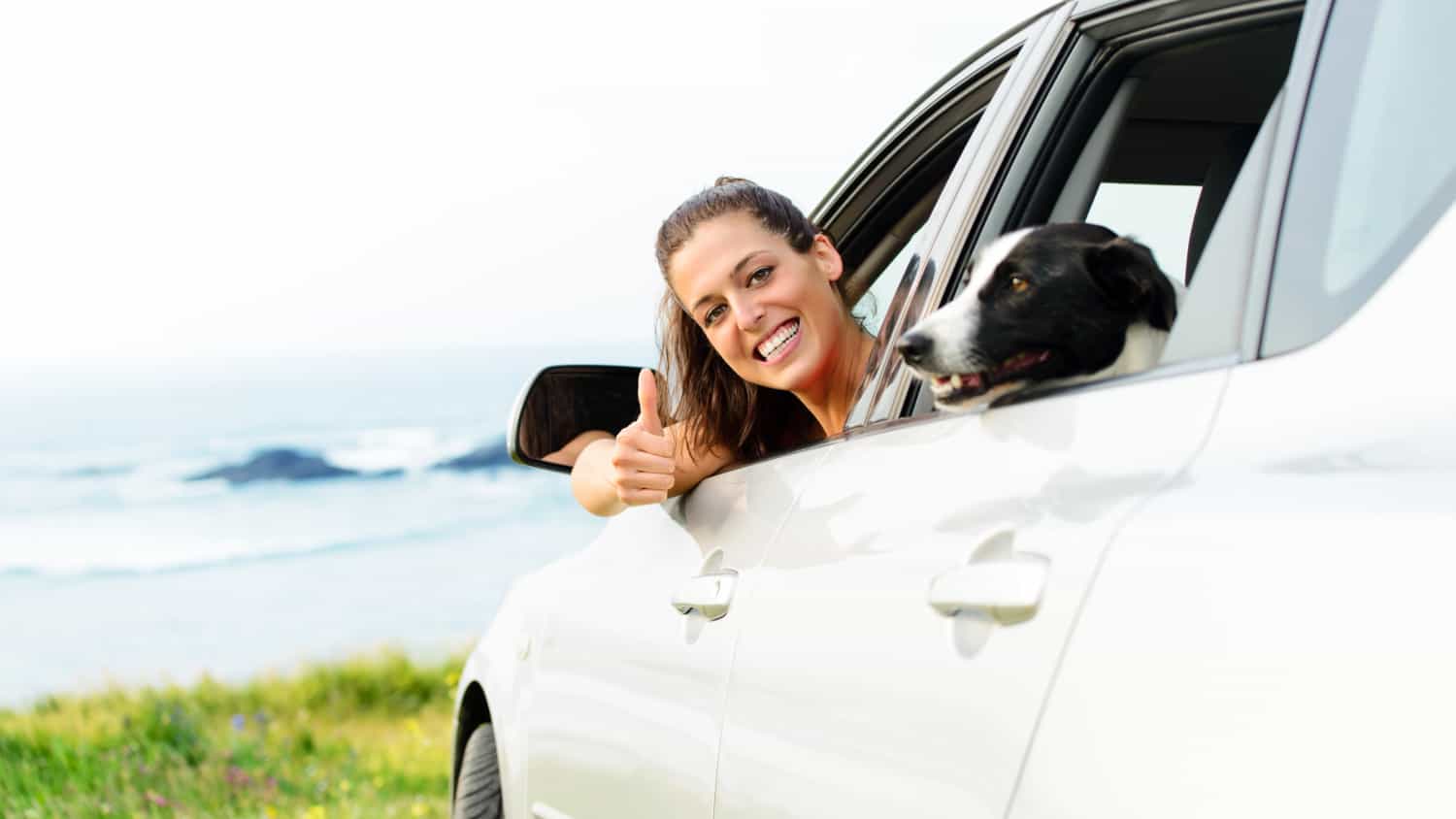 So the next time you're headed home from your favorite beach or hiking trail and need some refreshments, check out a dog friendly brewery. Or take your hike around a pet friendly winery and sample some of the vintages.
Amazon Affiliate Disclosure: GoPetFriendly.com LLC is a participant in the Amazon Services LLC Associates Program, an affiliate advertising program designed to provide a means for website owners to earn advertising fees by advertising and linking to amazon.com, audible.com, and any other website that may be affiliated with Amazon Service LLC Associates Program. As an Amazon Associate, the owner of this site earns a commission from qualifying purchases.
(Visited 4,729 times, 1 visits today)