The Finger Lakes area is New York's largest wine producing region. The deep lakes and their sloping hillsides create an ideal microclimate for grape growing. More than 100 wineries and vineyards are centered around Seneca, Cayuga, Canandaigua, Keuka, Conesus, and Hemlock Lakes – and many of them are pet friendly! The main grape varieties grown here are: Chardonnay, Riesling, Gewürztraminer, Pinot Noir, and Cabernet Franc.
Sniffing Around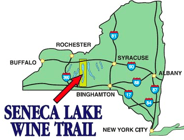 I wanted to circumnavigate Seneca Lake "just to see what we could see." Amy wanted to hit the wineries … hard (I would too if I were only navigating and not driving). We accomplished a bit of both on the Seneca Lake Wine Trail, the largest and most active of the Finger Lakes wine trails with a community of over 35 wineries, 2 breweries, and 1 distillery.
What We Did
Starting at Watkins Glen, we headed up Seneca Lake on Route 14 North. This road hugs the west shore of the lake and offers incredible views. These pics are nice, but don't come close to capturing the real-life vistas.
First stop – Lakeside Honey, an unattended roadside honey stand. Jars were hand painted and payment was made on the honor system.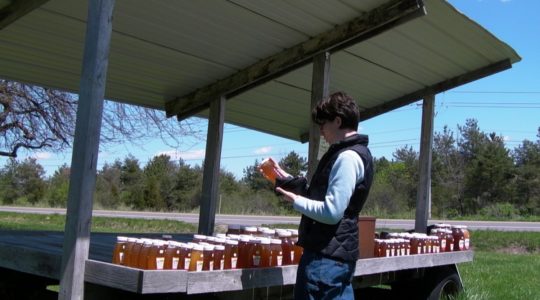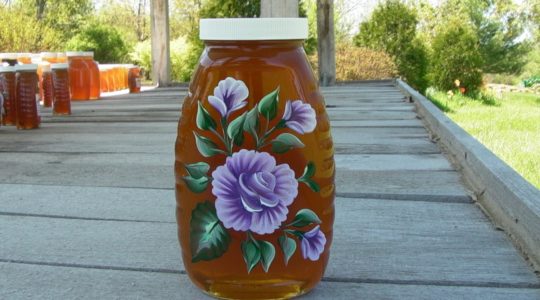 At the northern tip of Seneca Lake, we hopped out at Geneva, a quaint town that is home to Hobart and William Smith Colleges.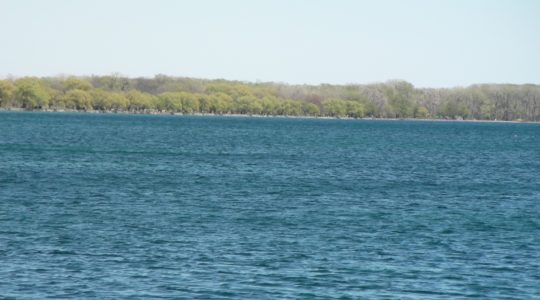 Ok, ok. Cutting to the chase, we visited two wineries and a microbrewery coming down the east shore … all of which were pet friendly! The first winery was Stony Lonesome (NOTE: Now part of the 3 Brothers Winery Group) (tag line: For those who appreciate the finer things in life) where we sampled traditional whites and reds.
Update: Since adding food to their establishment, Stony Lonesome, Bagg Dare, and War Horse Brewing Company can no longer allow pets inside their buildings, in accordance with requirements by the Department of Health. They are still a bunch of pet lovers and welcome your dogs to join you as you tour the grounds.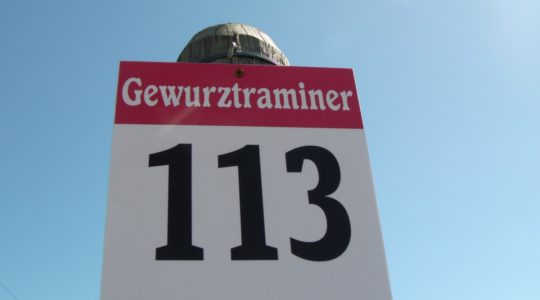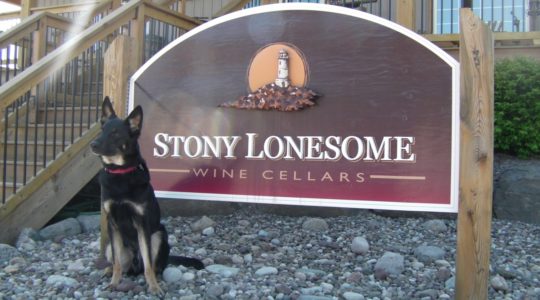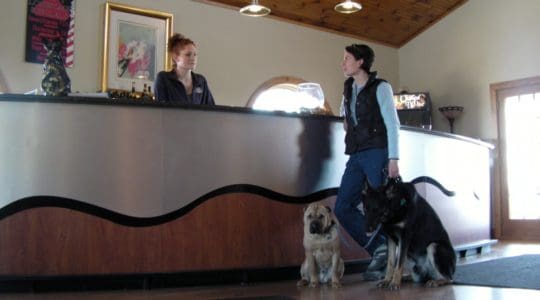 The second winery was Rogue's Hollow – now called Bagg Dare – (tag line: For those who would rather spend their time in a dive bar). We tasted – and I kid you not – Stoned and Lonesome, Well Hung, and 69 Ways to Have Fun.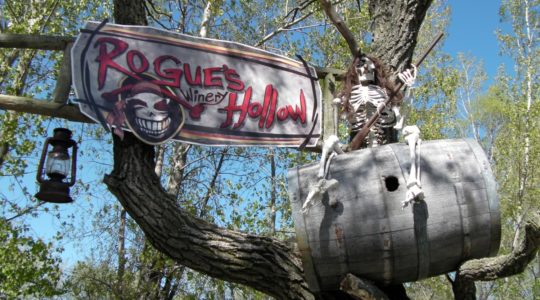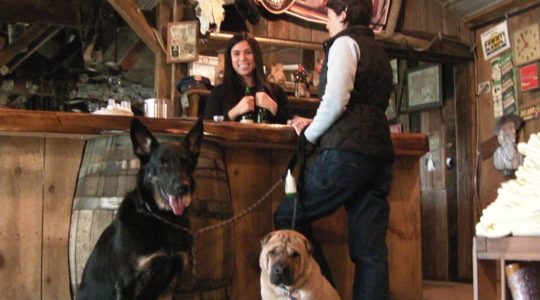 We topped off our tanks at the War Horse Brewing Company, which crafts a Riesling Ale and a real, honest to dog Iron Fireman Root Beer.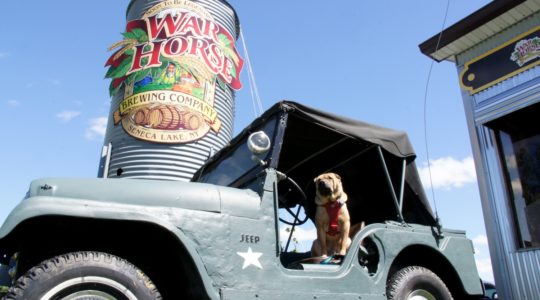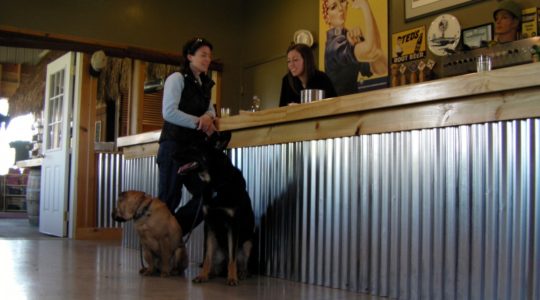 You can see from the photos that Ty and Buster did their best impression of leashed, well-behaved dogs. Even we were impressed!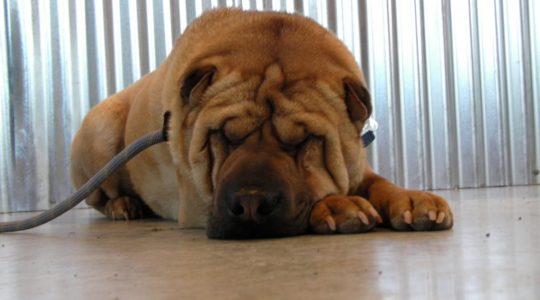 Here is a listing of other pet friendly wineries on the Seneca Lake Wine Trail so you can bring Bowser … Cheers!
If you would like to find a pet friendly winery near you, check out our Travel Search at GoPetFriendly.com (click on Activities).
Planning a pet friendly trip of your own? We'll make it easy:
Pet Friendly Hotels | Pet Friendly Destinations | Pet Friendly Activities
Amazon Affiliate Disclosure: GoPetFriendly.com LLC is a participant in the Amazon Services LLC Associates Program, an affiliate advertising program designed to provide a means for website owners to earn advertising fees by advertising and linking to amazon.com, audible.com, and any other website that may be affiliated with Amazon Service LLC Associates Program. As an Amazon Associate, the owner of this site earns a commission from qualifying purchases.
(Visited 11,243 times, 1 visits today)