Visiting pet friendly ghost towns isn't a journey to embark on alone! Just the thought of these abandoned communities conjures creepy visions. But with your loyal (and furry) travel buddy along for the ride, you're in for an exciting adventure!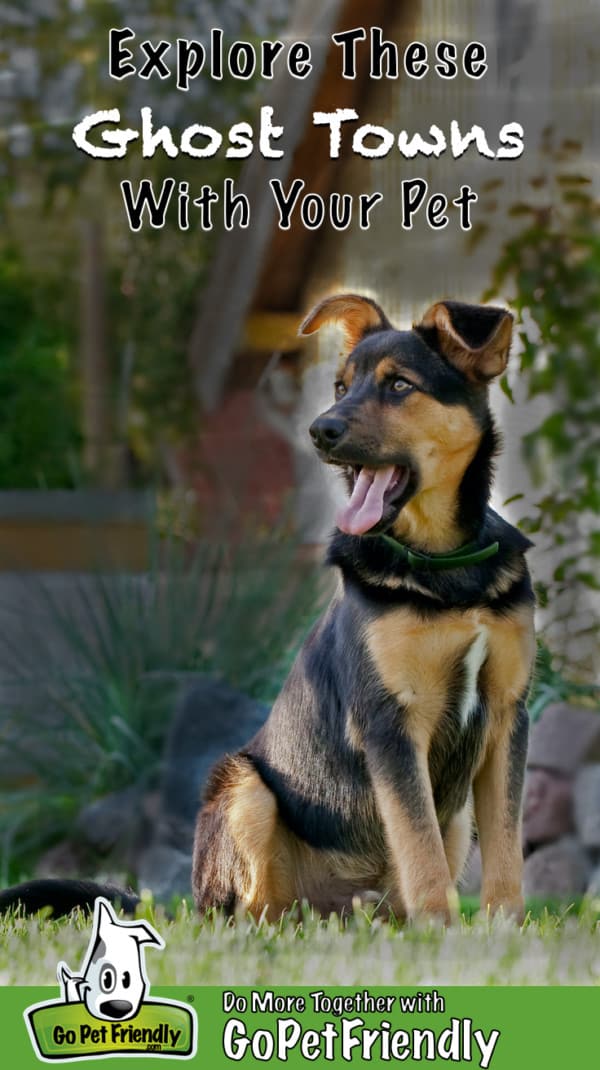 If you've always been curious about spooky places, plan a trip to one of America's most famous pet friendly ghost towns!
America's Best Pet Friendly Ghost Towns
Animas Forks — Colorado
Located high in the San Juan Mountains at 11,200 feet, Animas Forks was a busting mining community by 1876. But every fall the residents moved south to the warmer town of Silverton for the winter. By 1910, most of the mining had ended, and by the 1920s, Animas Forks was abandoned to the ghosts.
You'll find interpretive brochures and maps of the ghost town in the parking area. And entry to the buildings is unrestricted, but take care because some are fragile.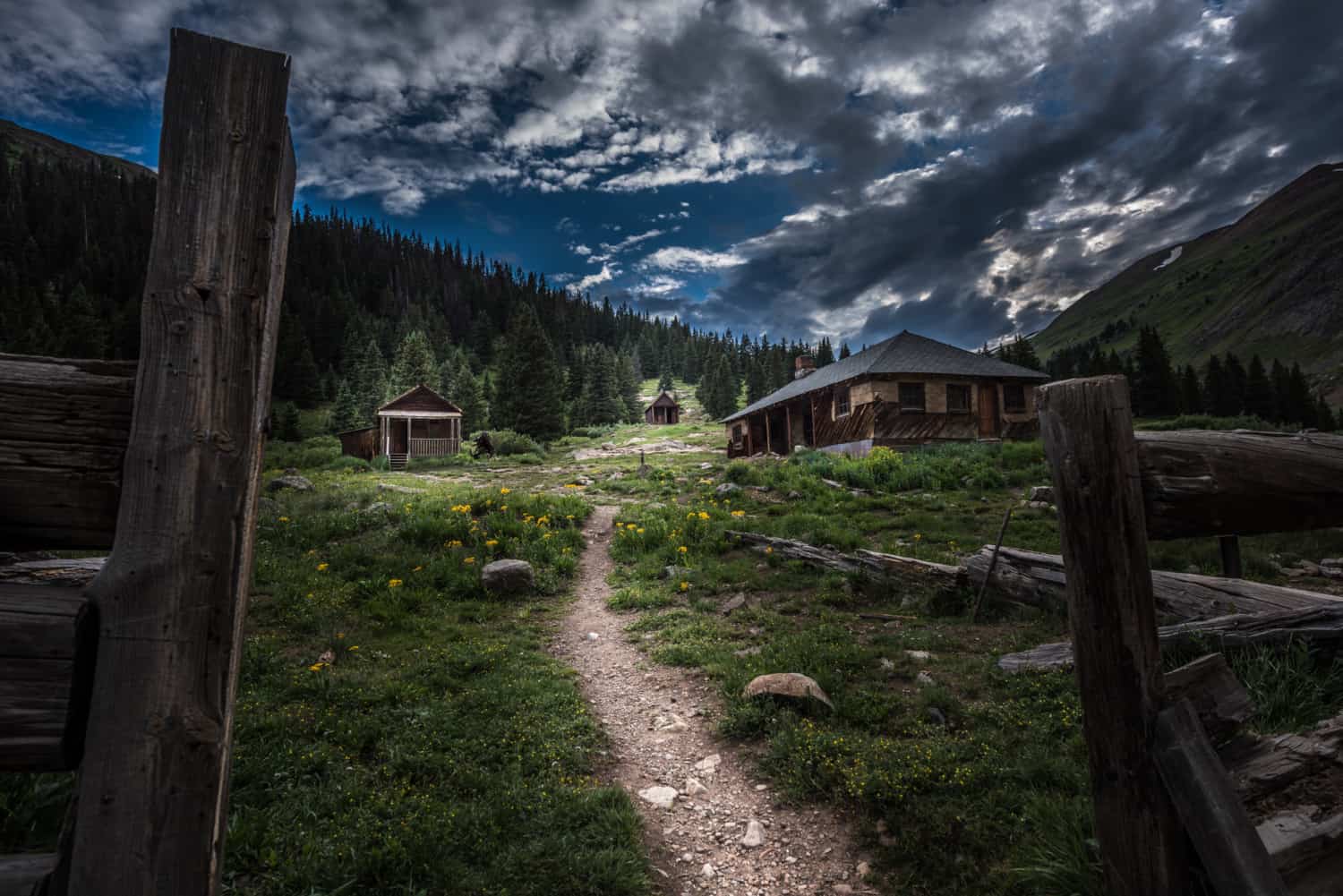 Bannack — Montana
The Montana gold rush began in Bannack in 1862 when John White found gold in Grasshopper Creek. For nearly a decade, the town's population fluctuated but by the 1950s the gold and most of the people were gone.
Now the site is a state park where you and your pet can walk amongst the 60 remaining structures. There are also mining artifacts and a cemetery.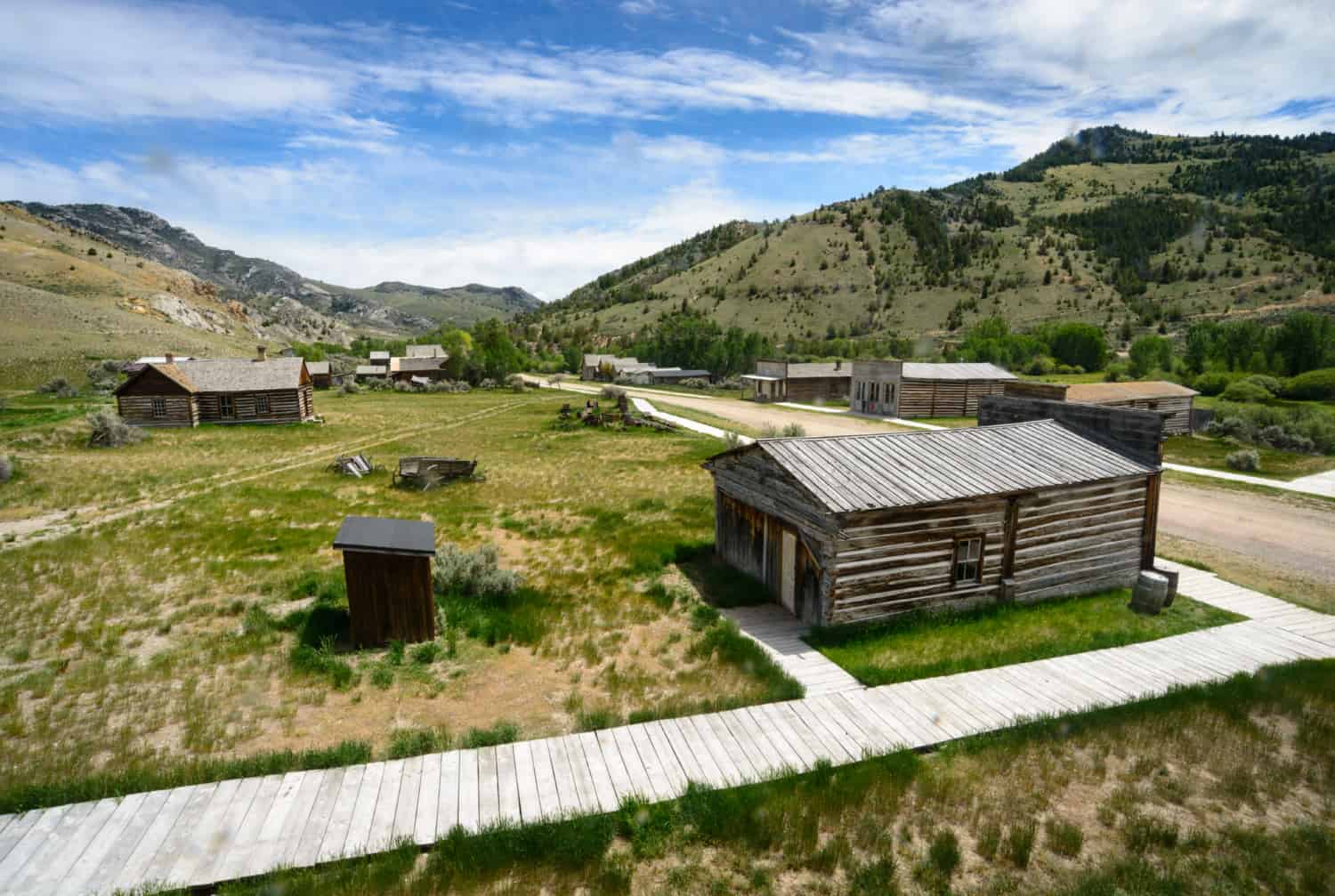 Batsto Village — New Jersey
Located between Philadelphia and Atlantic City in New Jersey's Pine Barrens, Batsto Village is a beautifully preserved town with roots dating back to 1766. This former iron and glassmaking community has dozens of intact buildings and several nature trails, including a scenic walk along Batsto Lake.
Bring a picnic lunch and spend the day at this pet friendly ghost town!
Bodie — California
Bodie became a boomtown when silver and gold were found in the Sierra Nevadas in 1875. During its heyday, 10,000 people resided here, with the last few leaving in the 1940s.
Today, the ghost town is a state park where more than 150 buildings are being preserved in a state of "arrested decay." The interiors remain as they were left, furnished and stocked with goods, with only ghosts wandering the halls.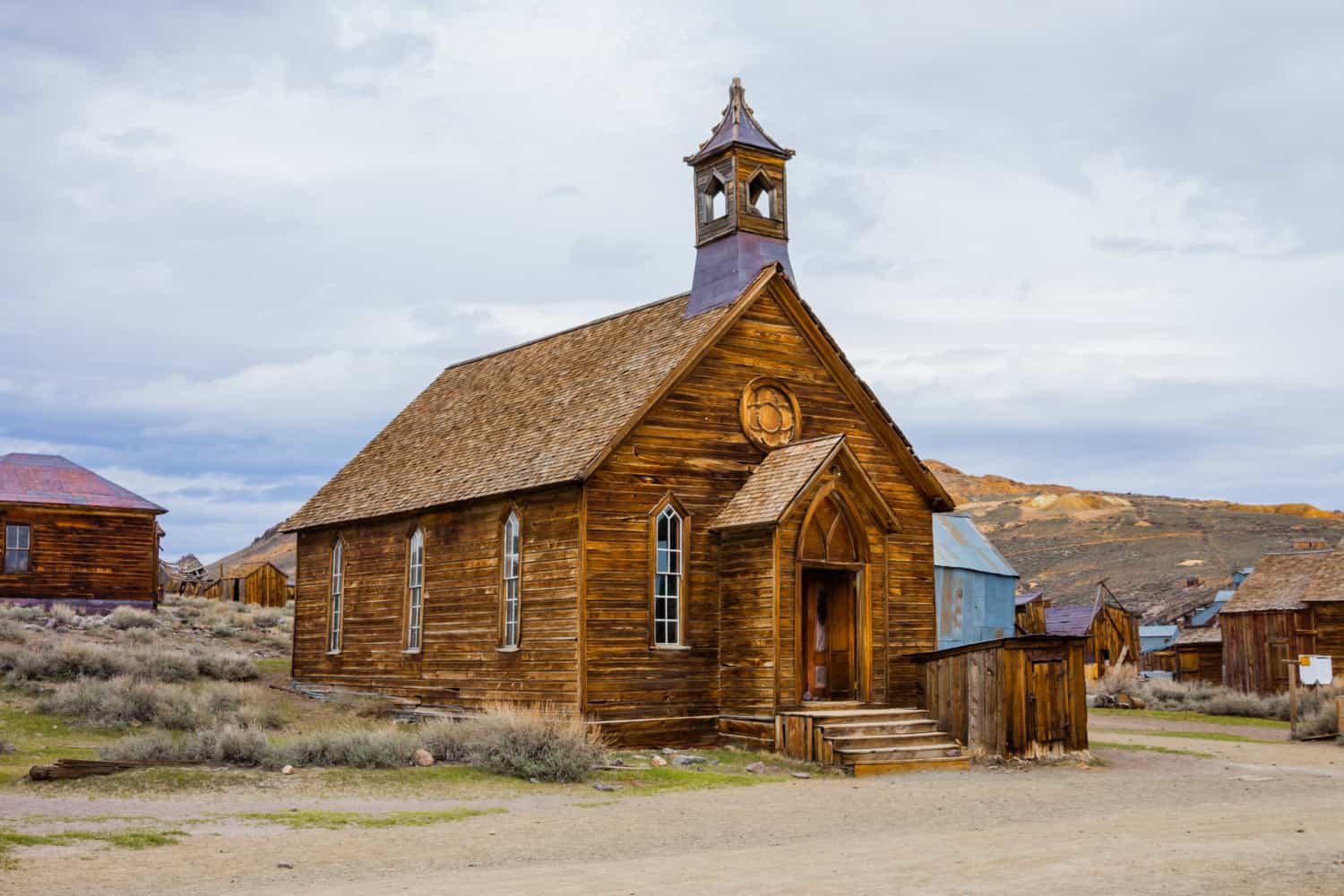 Cahawba — Alabama
Carved out of the wilderness in 1819, Cahawba was Alabama's first capital. Although the state changed the location of the capital in 1826, Cahawba continued to grow into a thriving and wealthy river town. By 1870, however, the population had diminished to 300. And by the turn of the century, most of Cahawba's buildings were lost to fire, decay, or dismantlement.
Today at this pet friendly ghost town, you can take a self-guide tour of the ruins, relics, gravestones, and columns. Or hike the nature trail through Cahawba's Town Commons and enjoy a picnic overlooking the Alabama River.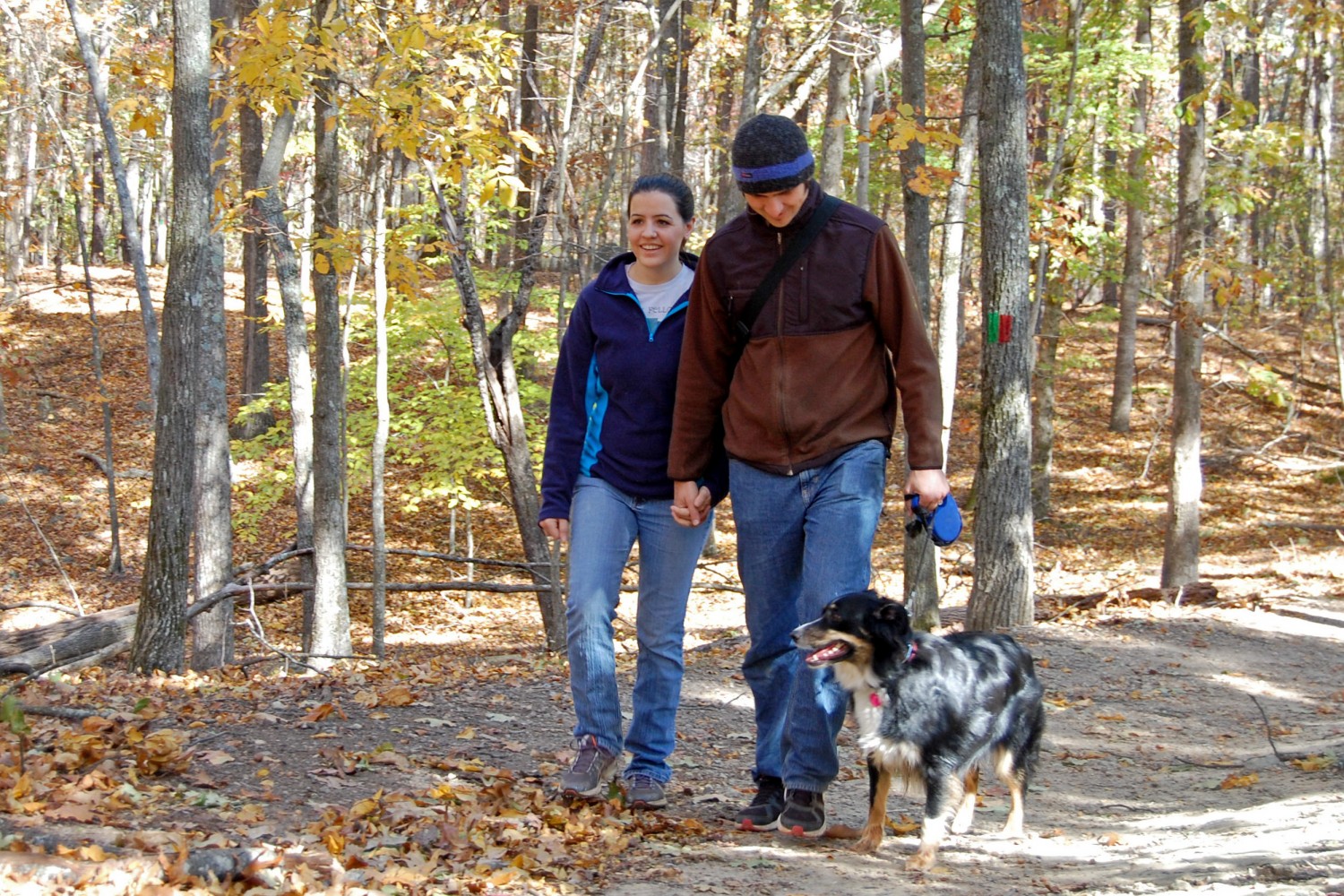 Calico Ghost Town — California
Calico sprung up in 1881 during the largest silver strike in California. With 500 mines, the town produced over $20 million in silver ore during the next 12 years. But when silver lost its value in the mid-1890s, Calico died.
In the 1950s, Walter Knott purchased Calico and restored all but five of the original buildings to look as they did in the 1880s. Today you and your pet are welcome to explore Calico Ghost Town's history and attractions, as well as the shops and restaurants. They also offer a campground, if you and your pets don't mind sleeping in a ghost town!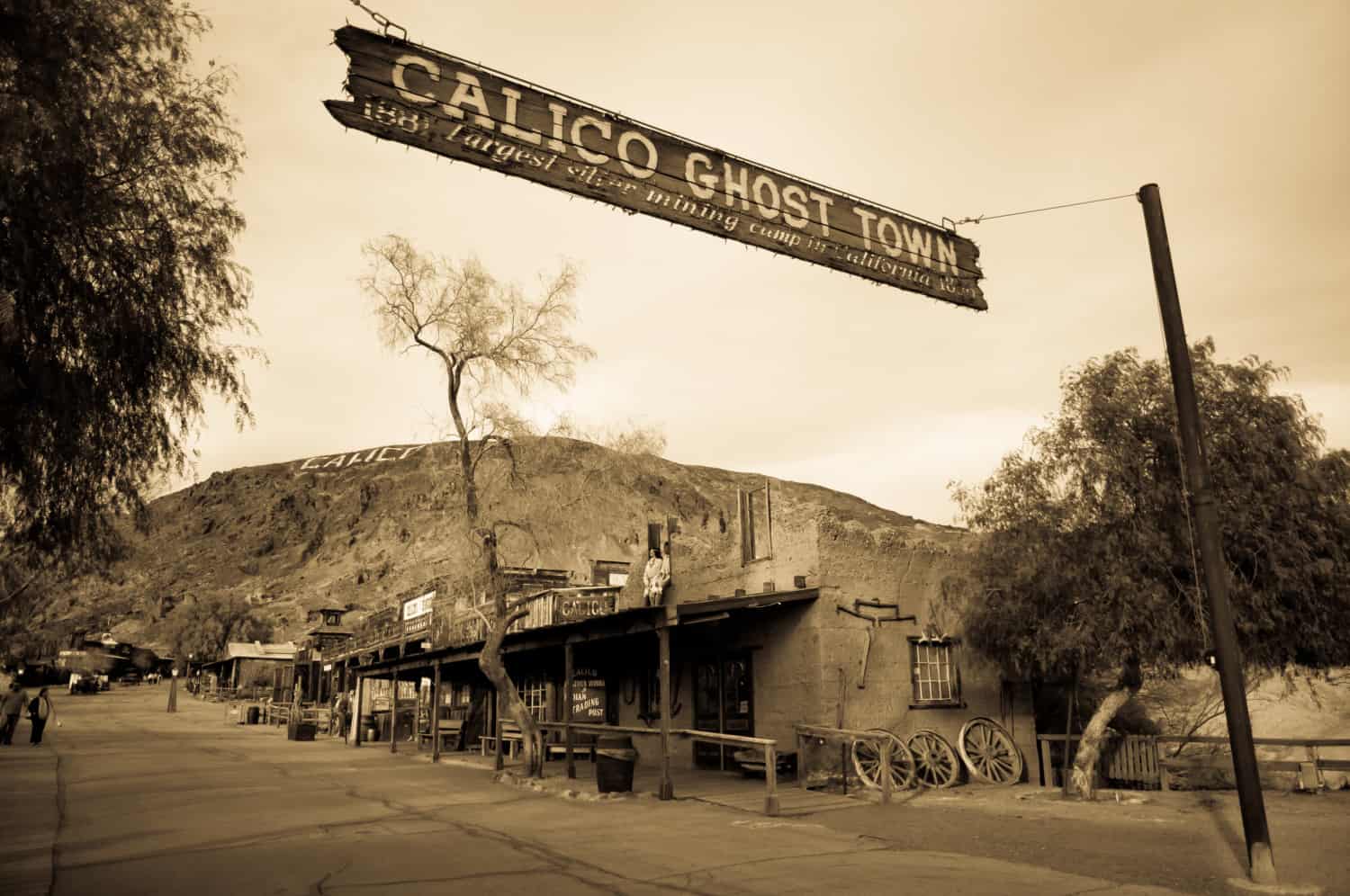 Garnet — Montana
Hidden high in Montana's Garnet Mountains, the town of Garnet was named for the semi-precious stone that was mined here. In 1912, a fire destroyed many buildings, and by the 1940s the town was a bust.
Today you can view the 30 remaining structures and learn more history of the area by taking a pet friendly hike on the Warren Park Trail, the Sierra Mine Loop Trail, and the Placer Trail.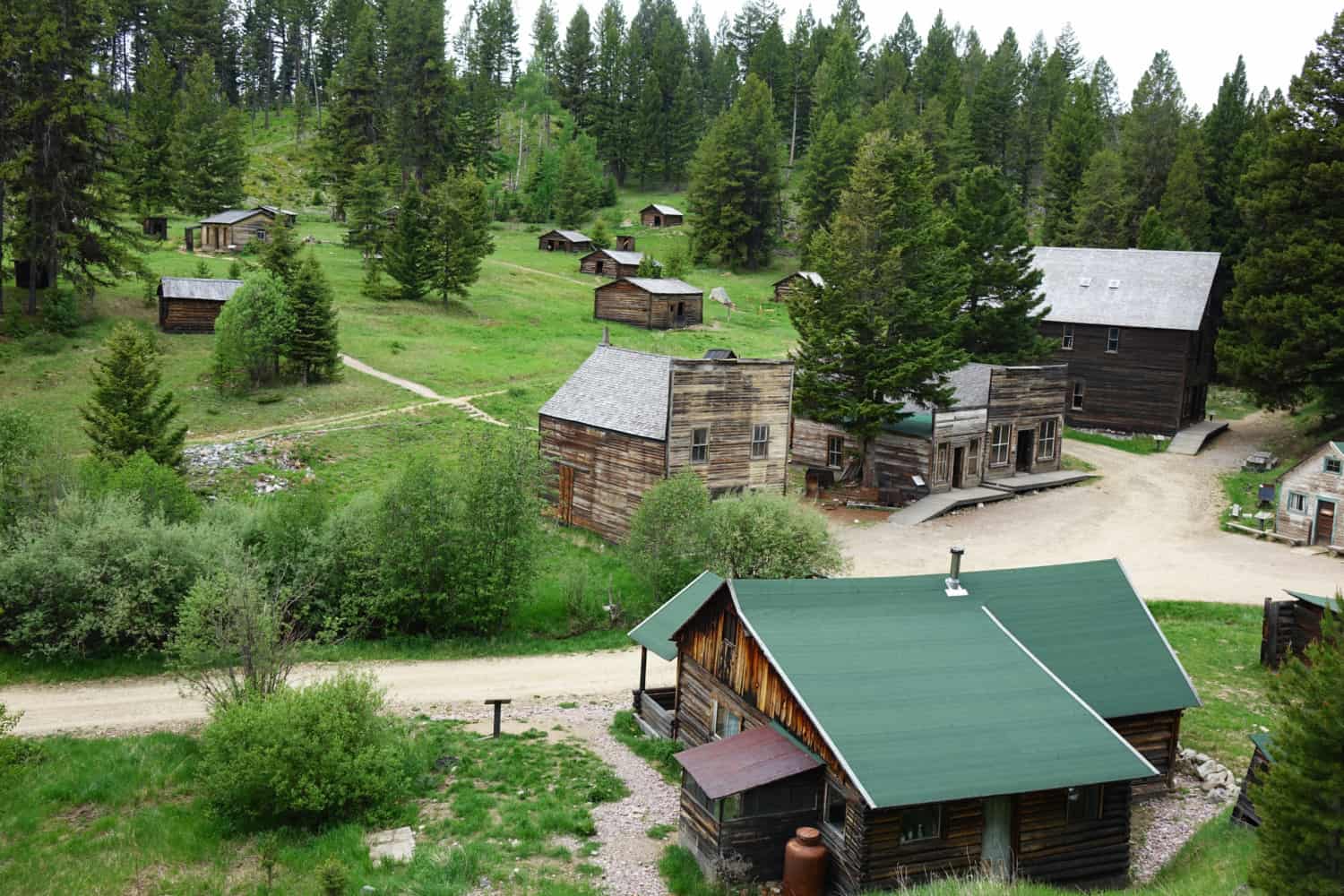 Goldfield Ghost Town — Arizona
Goldfield, an hour east of Phoenix, is a pet friendly ghost town that's been brought back to life as a living history museum. You and your pet can tour the gold mine, pan for gold, take a narrated ride on the narrow gauge railroad, and watch an Old West gunfight in the street.
Keep in mind that pets must wear their leashes and cannot go in the shops on main street or the general store.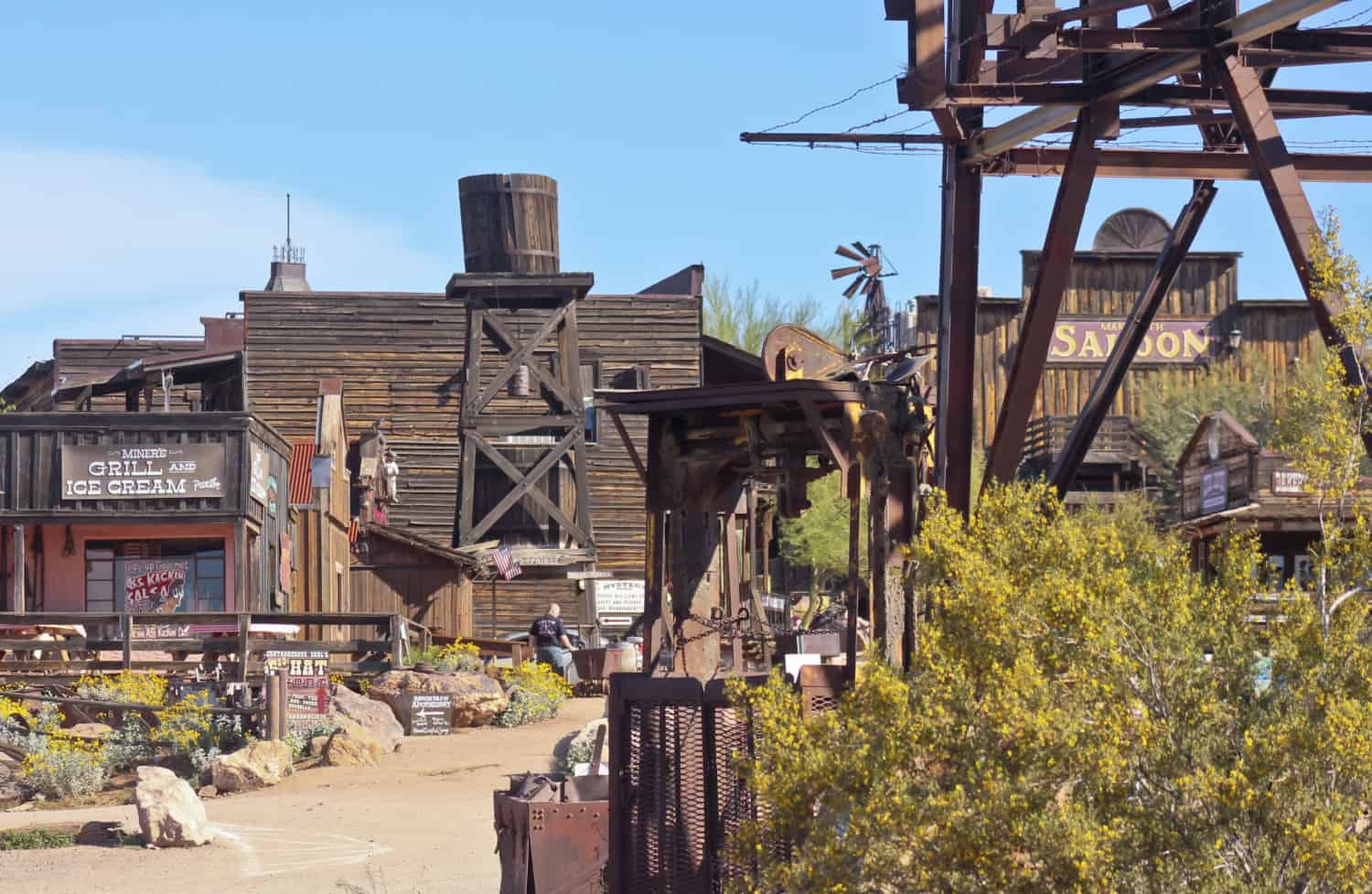 Kennicott — Alaska
With it's red buildings set in the rugged Alaskan mountains, Kennicott is one of the most picturesque pet friendly ghost towns you'll find. Established in 1903, this was a bustling mining camp filled with miners and their families. But, in 1938, the copper ran out, and town was left to the ghosts.
Today, this is a popular tourist attraction, and the National Park Service is working to preserve many of the mill and town buildings.
The only ways to reach Kennicott are by foot or the pet friendly shuttle. McCarthy Road ends at a footbridge that crosses the Kennicott River, approximately five miles from the town of Kennicott. Remember, services are limited once you begin your journey. Lodging, restaurants, and a bar are available at McCarthy and Kennicott, and reservations are recommended.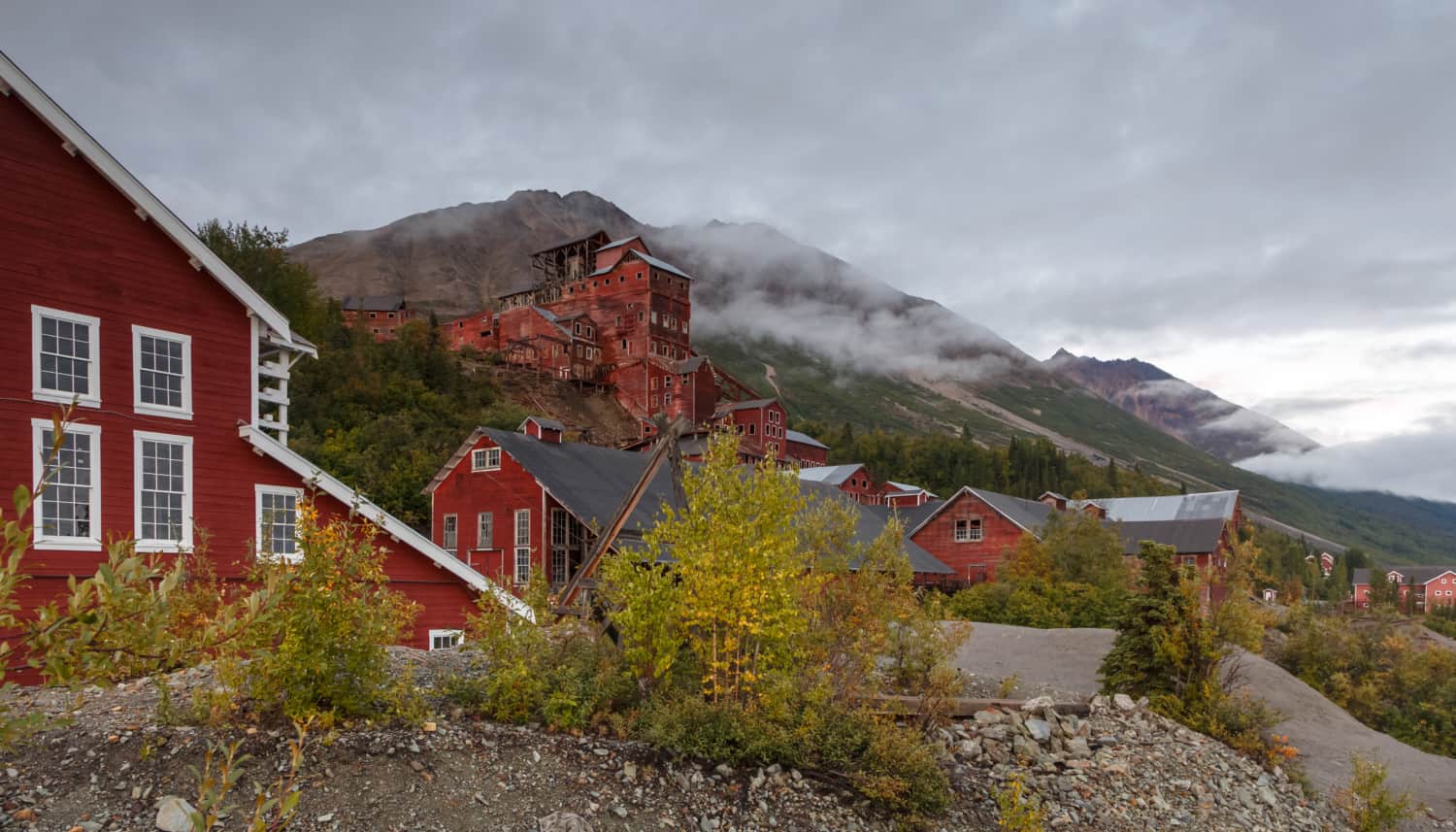 Rhyolite — Nevada
Rhyolite boomed in 1904, when gold was discovered near California's Death Valley. Nearly overnight the town grew to include hotels, stores, a school for 250 children, an ice cream parlor, ice plant, two electric plants, foundries and machine shops, and a hospital. Unfortunately, it was all over by 1916.
Today you can view the remnants of Rhyolite's glory days. Some of the walls of the 3-story bank building are still standing, as is part of the old jail. The train depot and the Bottle House are two of the few complete buildings left in the town.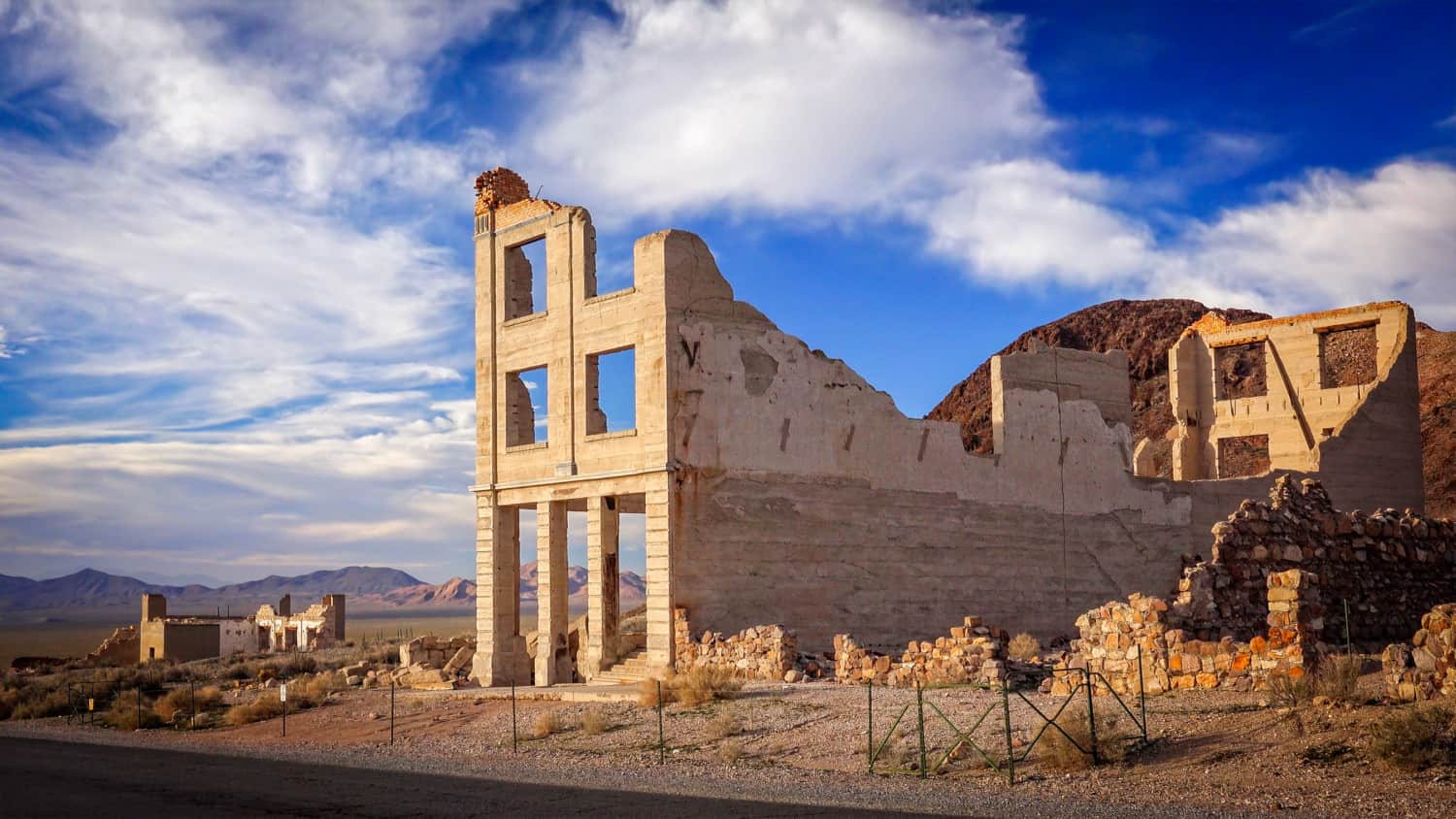 Saint Elmo — Colorado
Saint Elmo was a gold and silver mining camp, and is one of the best preserved ghost towns in Colorado. There are dozens of buildings still standing, including the courthouse, saloon, and a few private homes.
Though it's considered a ghost town, people still live in St. Elmo, and tourism brings loads of people to town every year. There are hiking and ATV trails, fishing, and the general store is open all summer long.

South Pass City — Wyoming
Situated in the Wind River Mountains, South Pass City got its start in the summer of 1867 when gold was discovered by a group of Mormon prospectors. By 1868, the town hummed with excitement, and its half-mile-long main street boasted numerous hotels, restaurants, general stores, two newspapers, doctors, a bowling alley, and dozens of saloons. By 1872, mining in the area had hit a slump, and the town was occupied by just a few hundred people.
Today, South Pass City is a state historic site with 23 original structures and 30,000 artifacts. The park is open from mid-May to late-September, and you and your pet can explore the town and enjoy nearly five miles of pet friendly hiking trails.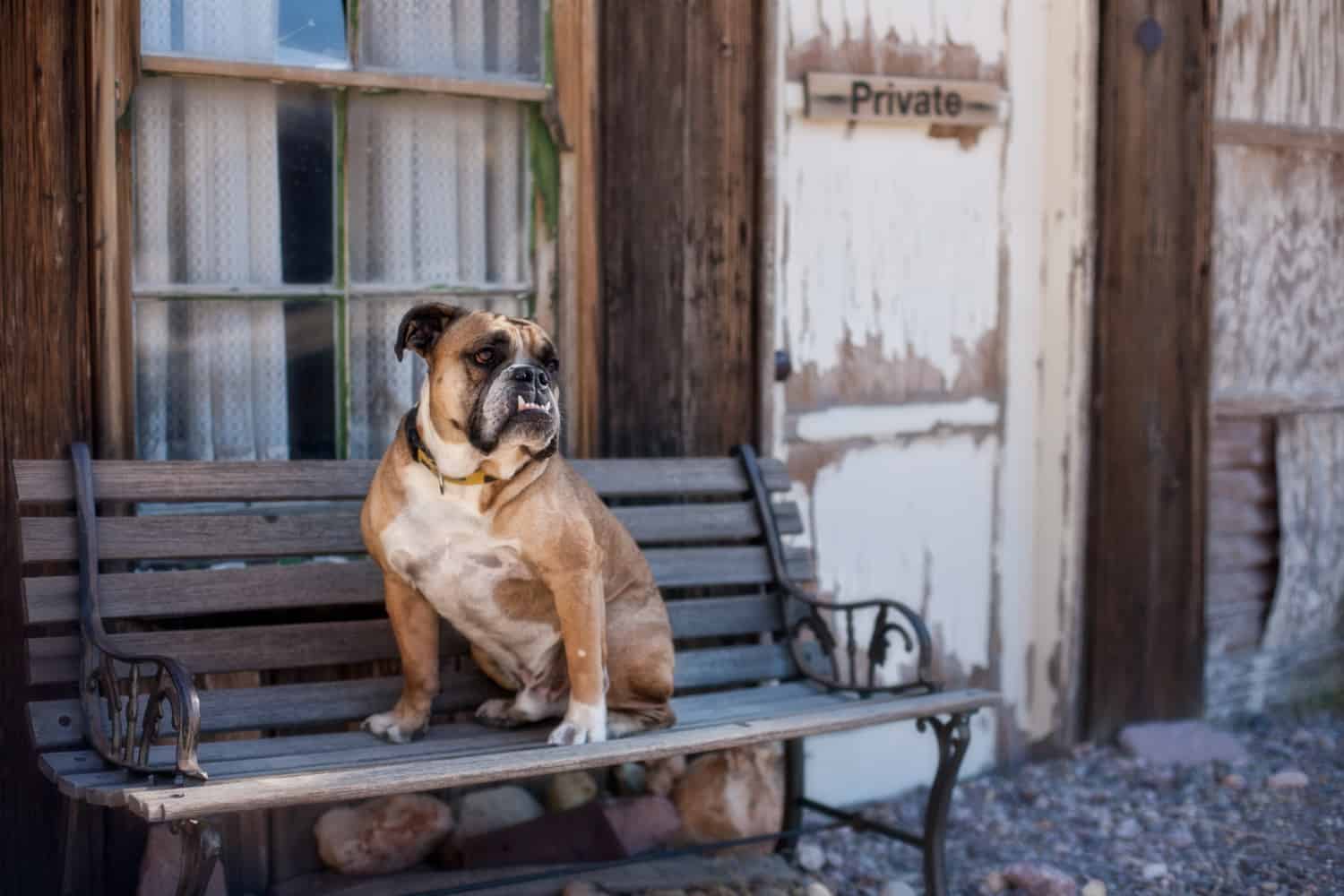 Tahawus — New York
Tucked in the Adirondacks, Tahawus lies between Lake George and Lake Placid. The town was founded in 1826 to mine iron ore deposits, and at its peak the community included two farms, mining and smelting facilities, a saw mill, 16 homes, a school, and a bank. But difficulties transporting the product to market led to the town's eventual abandonment.
Today, you'll find several houses, outbuildings, and the remodeled blast furnace from the mining operation.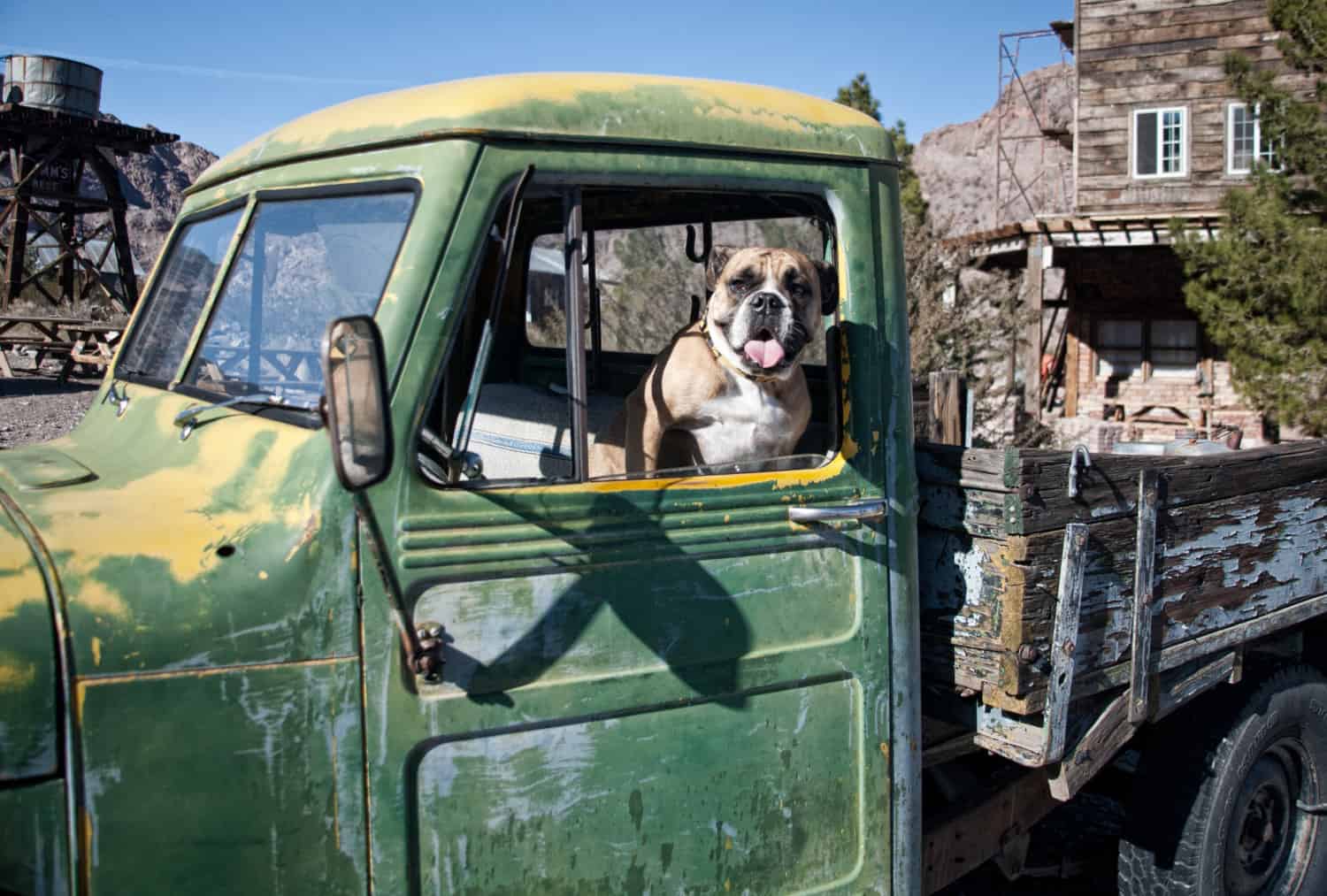 Terlingua — Texas
Terlingua is a former mercury-mining town, located in the remote Big Bend area of western Texas. When mining ended in the 1940s, the ghost town started its new life as an off-beat tourist destination. Abandoned and decaying buildings, mine shafts, and the old cemetery now stand alongside the trading post, Starlight Diner, and old jail (now restrooms). For a real treat, plan to visit during the world-famous internationally chili cook-off, which takes place each November.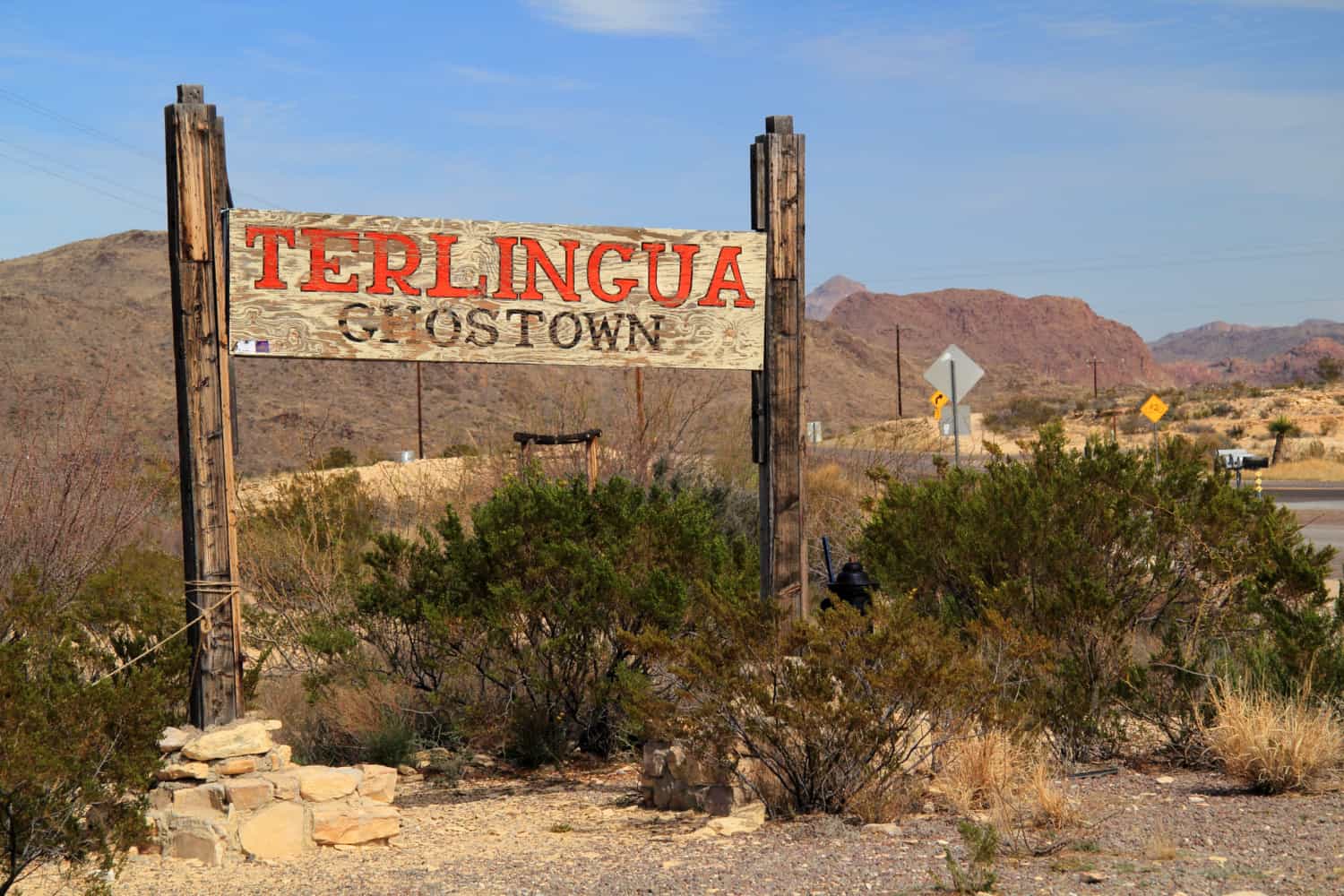 Thurmond — West Virginia
Thurmond was the heart of West Virginia's New River Gorge, with the railroad carrying coal and timber from the surrounding area. At its peak, the town had two hotels, two banks, restaurants, clothing stores, a jewelry store, movie theater, several dry-good stores, and many business offices. But with the onset of the Great Depression, the economy faltered, and two large fires wiped out several major businesses.
Today the National Park Service is working to stabilize the buildings in pet friendly Thurmond ghost town until they can be rehabilitated or restored. You and your pet can wander amid vacant buildings, and enjoy the nearby hiking trails.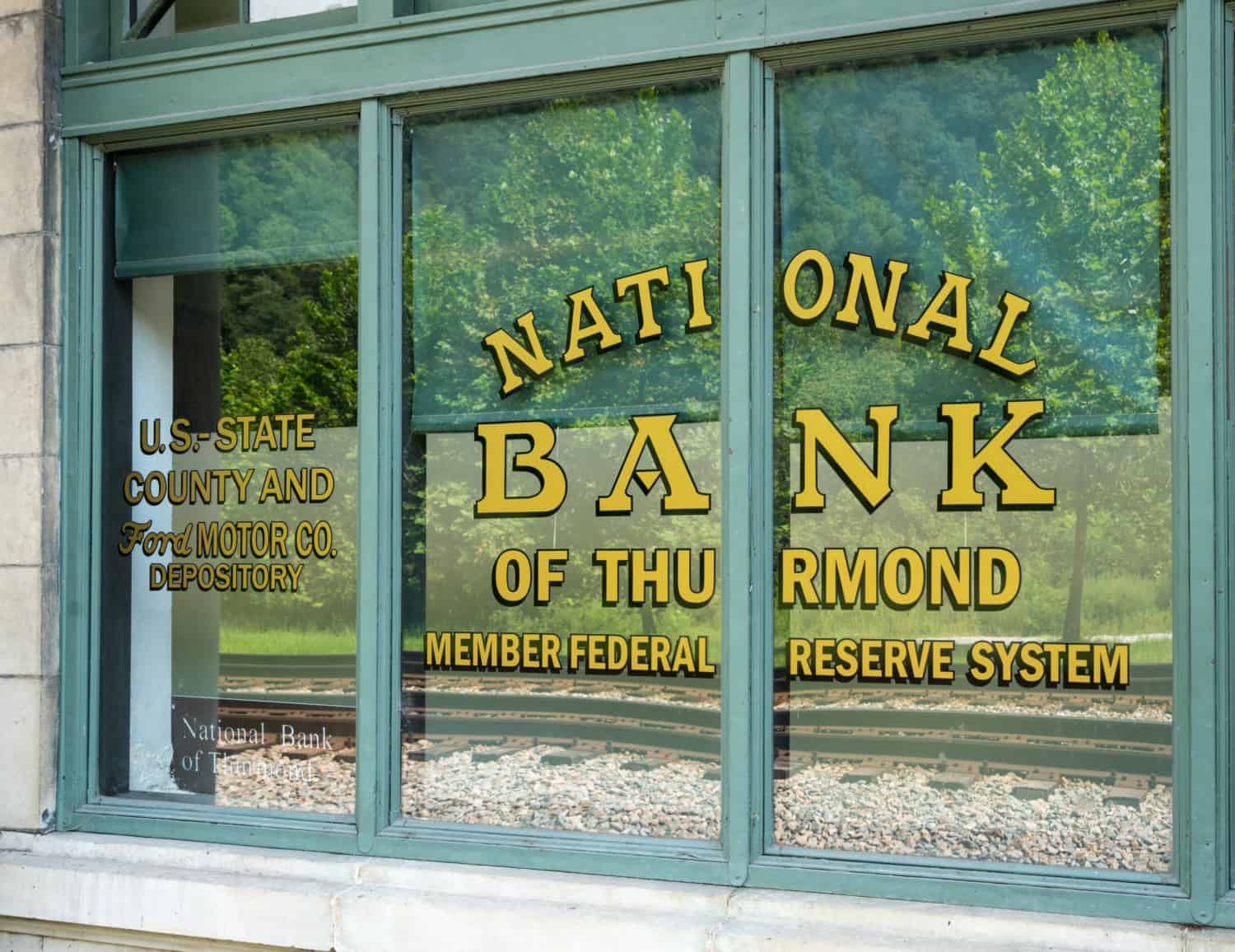 Virginia City — Montana
Perched high in Montana's Rocky Mountains, Virginia City got started when gold was discovered in Alder Gulch in 1863. Within a year, 10,000 people were living in a number of mining camps in the area. But the town's bloom faded quickly. By the early 1870s Virginia City's population had been reduced to only a few hundred.
Today, this pet friendly ghost town has more than 200 historic buildings and offers a number events for visitors. You'll also find museums, shops, restaurants, and accommodations. During your visit, don't miss the reconstructed ghost town of Nevada City, just a mile away and connected by railroad.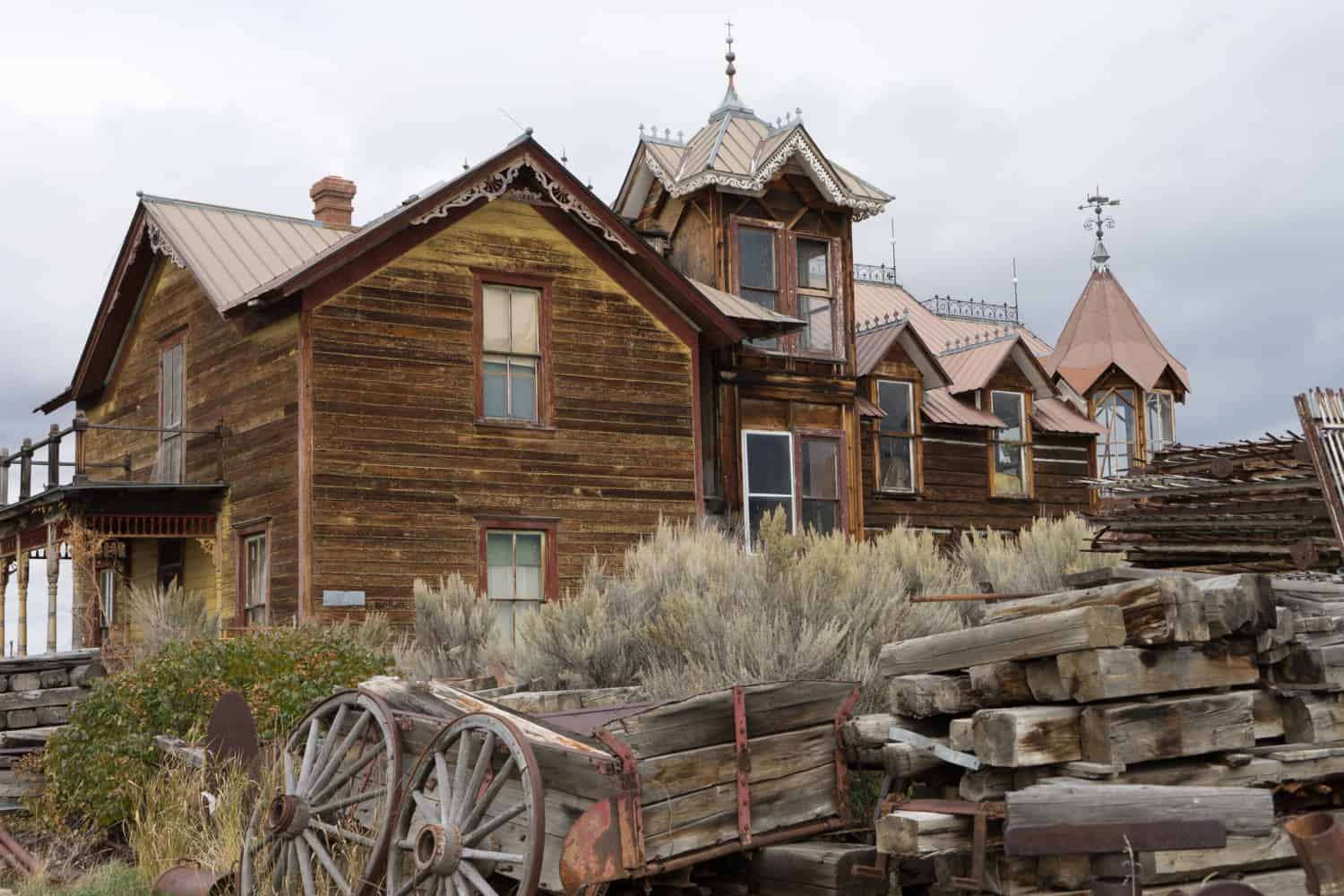 We hope these ideas inspire you to embrace the spirit of the season! Enjoy exploring one or more of these pet friendly ghost towns with your furry travel buddy.
(Visited 5,142 times, 2 visits today)