For Americans and their pups, visiting dog friendly national parks makes for a great vacation. Unfortunately, finding a national park where your furry travel companion will have fun too can be ruff!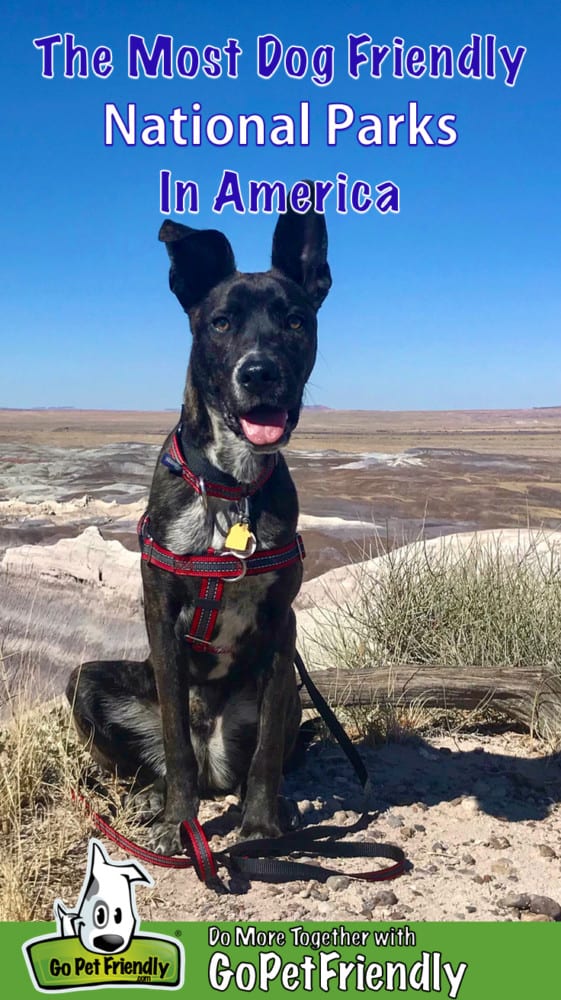 Many national parks have strict pet policies, limiting pets to only the most developed areas. But there are some that make it easy to bring Fido. Let's take a look at America's most dog friendly national parks!
Most Dog Friendly National Parks In America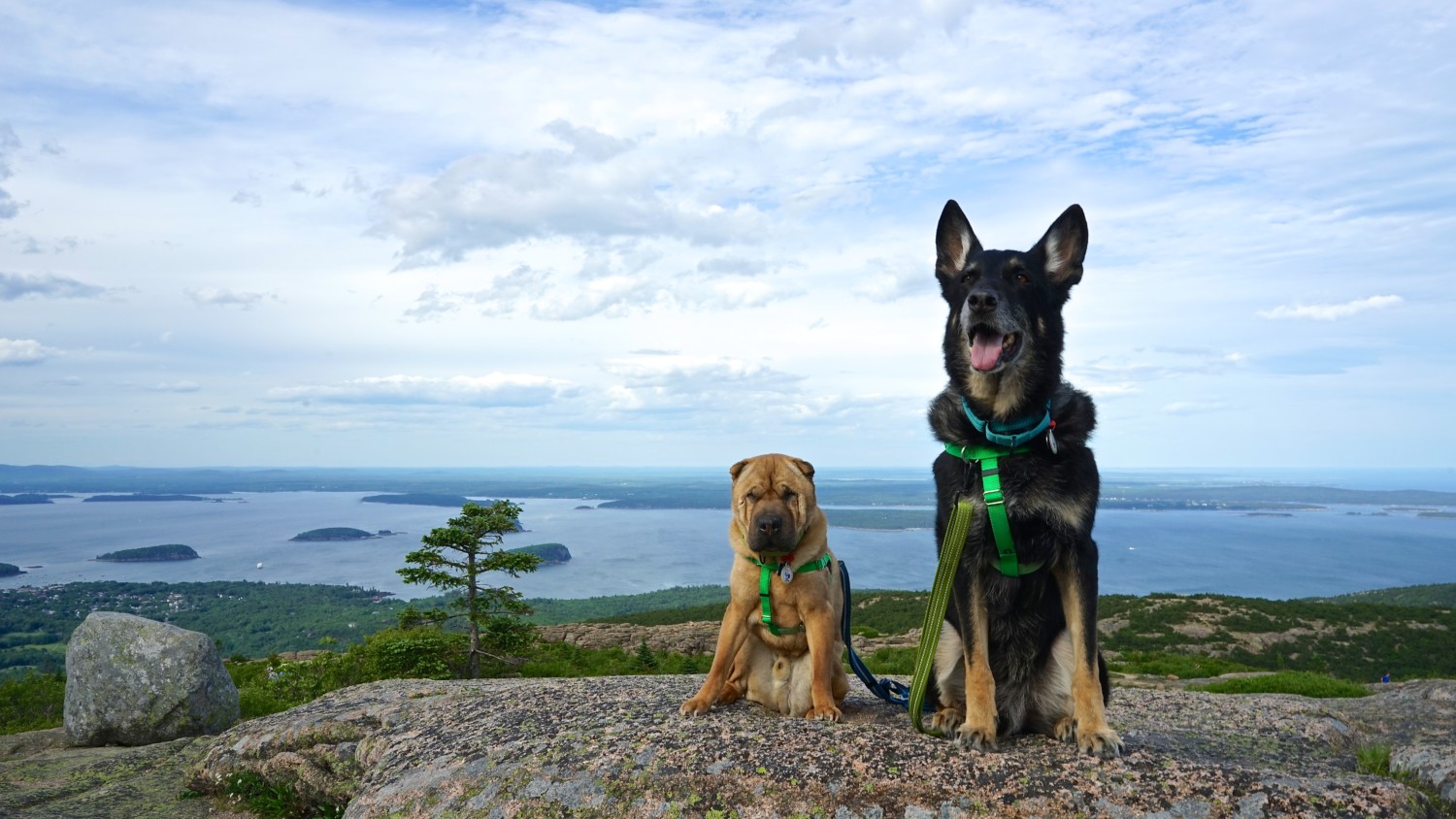 Acadia is located on the coast of Maine, and it's one of our favorite dog friendly national parks! Pets are welcome on nearly all 120 miles of hiking trails and 45 miles of carriage roads within the park. The only exceptions are a few trails that require climbs using iron rungs or ladders.
Dogs are also allowed in most of the public areas at Acadia. The only places your pup can't go are Duck Harbor Campground, Wild Gardens of Acadia, and Echo Lake Beach and Sand Beach during high season (mid-May to mid-Sept). Everywhere else your dog is welcome to join you – even on the free shuttles that run around the park!
Find out how your dog can be a BARK Ranger at Acadia.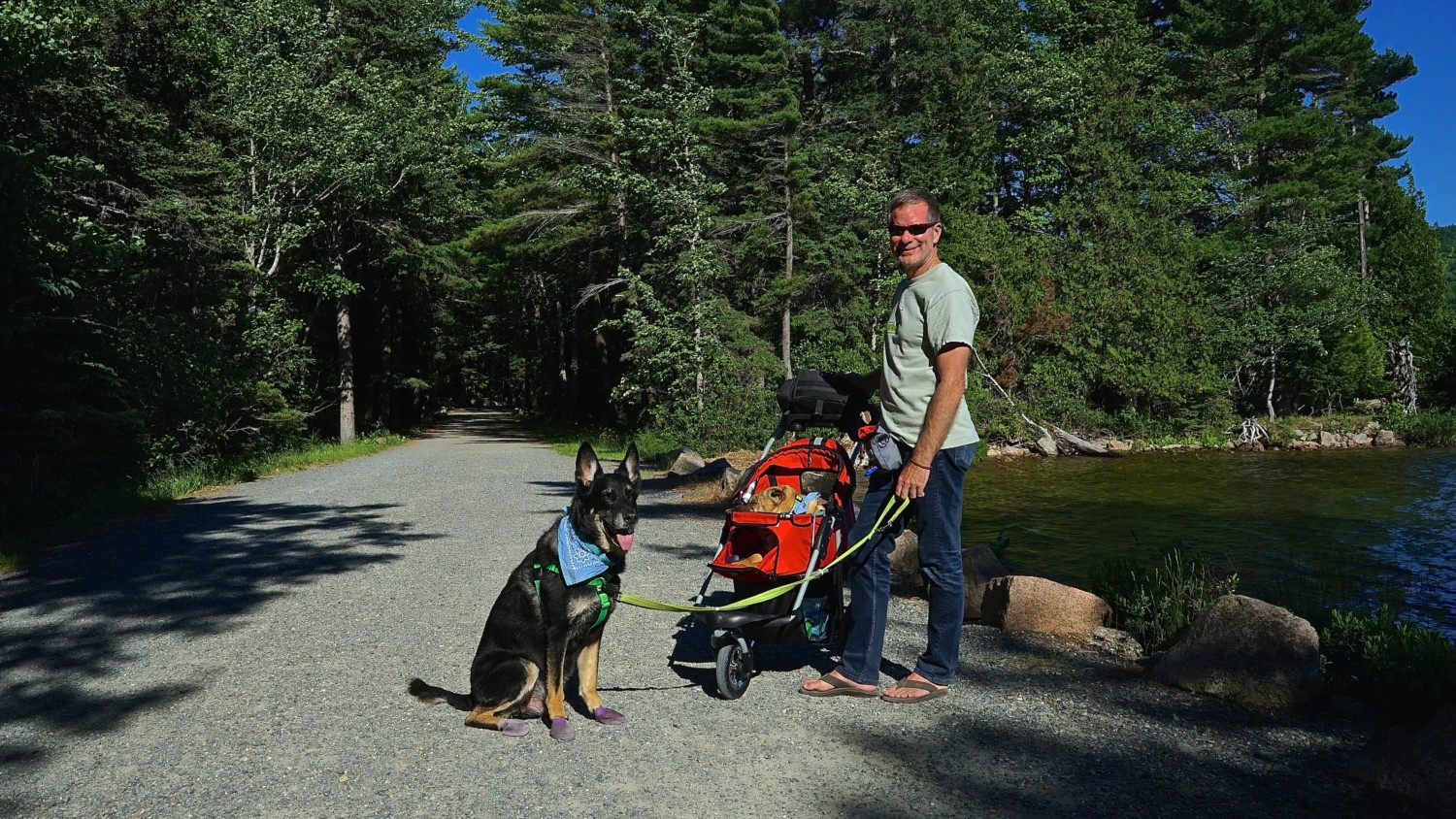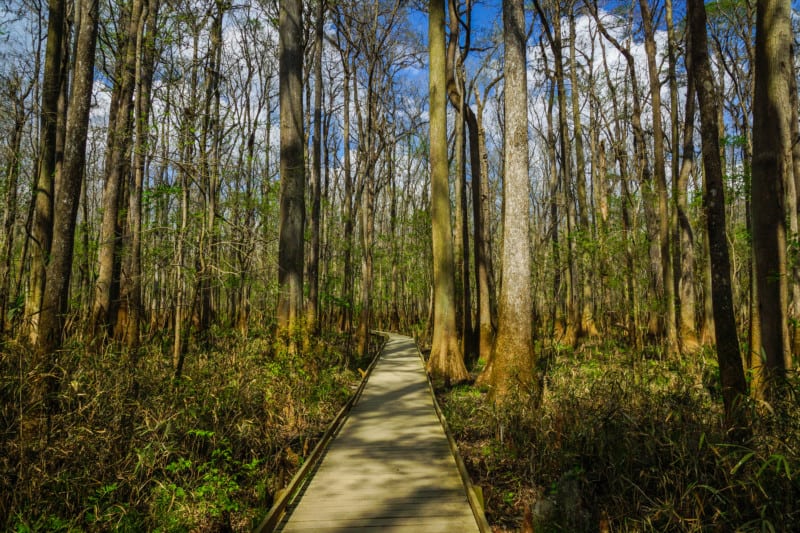 Protecting the largest intact expanse of old growth bottomland hardwood forest remaining in the southeastern United States, Congaree National Park in South Carolina welcomes all visitors and their pets! As long as they remain leashed (6 feet long maximum), pets can join you on all trails, including the boardwalk, as well as in the campgrounds.
This floodplain where the waters of the Congaree and Wateree Rivers meet is supports an amazing number of plants and animals, including national and state champion trees. Renting a kayak or canoe allows you to immerse yourself in the ecosystem and observe the wildlife from the water.
In the spring most of the trails flood, so plan accordingly. And once the water recedes, the mosquitoes arrive in full force. If you want to enjoy your trip, be sure to pack plenty of insect repellant!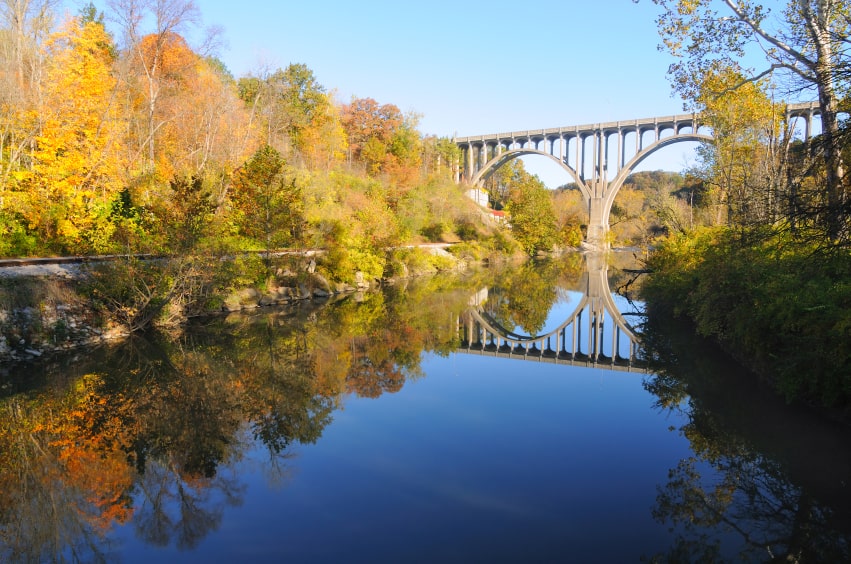 A more recent addition to the national park collection, the pet friendly Cuyahoga Valley National Park in Cleveland, Ohio was designated in 2000. Following the Cuyahoga River, pets are welcome to join you on all of the 125 miles of trails in the park.
Passing though woodlands, wetlands, and old fields, some trails require stream crossings with stepping stones or log bridges. Others, including the Ohio & Erie Canal Towpath Trail, are nearly level and easily accessible to all visitors. Check with the rangers to determine which trails best suit your hiking style.
For the best scenery, head for Bradford Reservation. This five-mile trail offers views of the Tinkers Creek Gorge, Ohio's most magnificent canyon. Short spurs off the main trail will also take you to Bridal Veil Falls and the Hemlock Creek Loop Trail.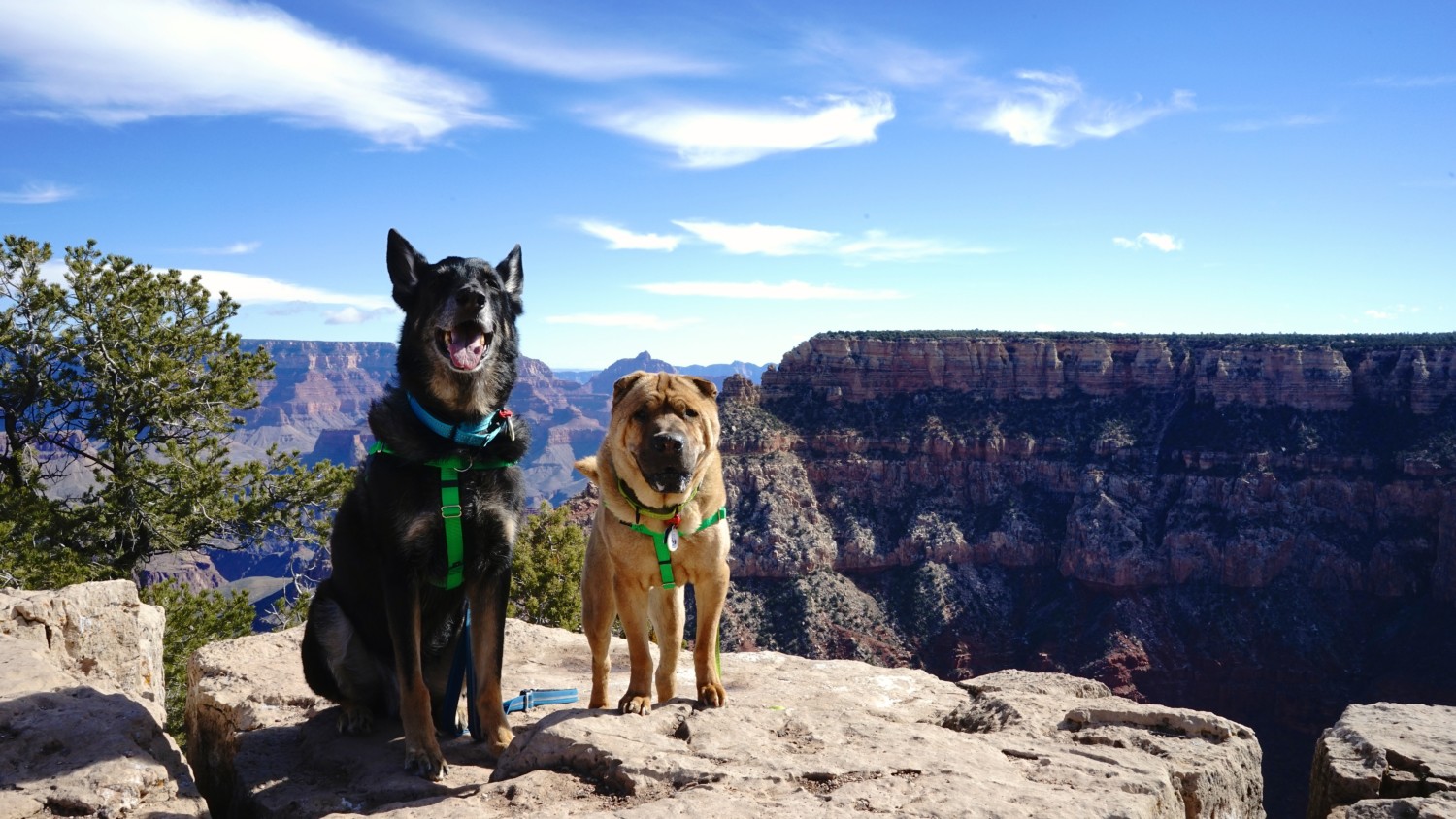 The Grand Canyon is another of our favorite dog friendly national parks! Located in northern Arizona, you and your pup are welcome to enjoy all 13 miles of the South Rim Trail trail at the Grand Canyon.
Skirting the edge of the canyon, the path is easy to navigate, but remember that the high elevation and dry climate can lead to dehydration. Even if you're only planning a short stroll, bring plenty of water and a collapsible bowl.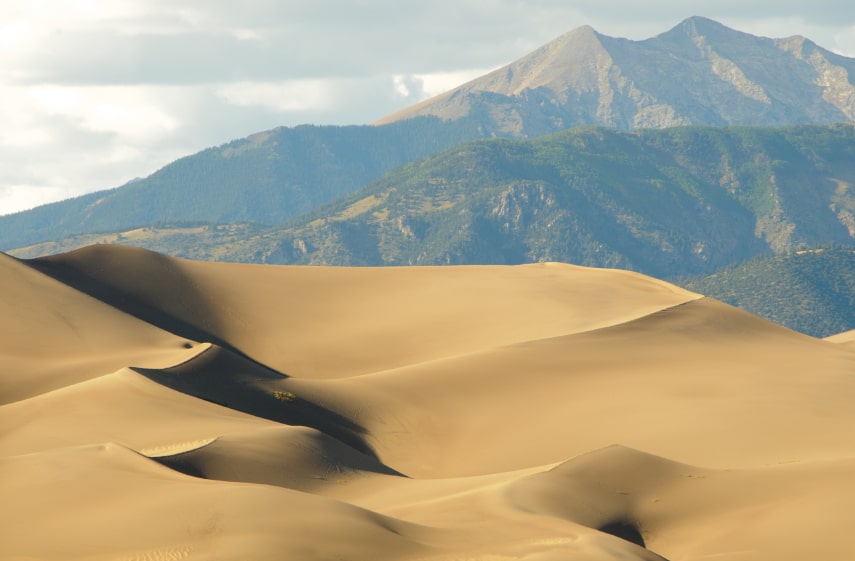 If we were giving awards for pet friendly national parks, Great Sand Dunes in southern Colorado would definitely be in the running! These are the tallest dunes in North America, set in a diverse landscape of grasslands, wetlands, conifer and aspen forests, alpine lakes, and tundra.
Pets are welcome up to the top of the first tall ridge of dunes, between High Dune and the Castle Creek Picnic Area, and throughout the adjoining Great Sand Dunes National Preserve. Remember that the sand here can be hot, so pack an old towel to dry off and enjoy a splash in Medano Creek with your pal!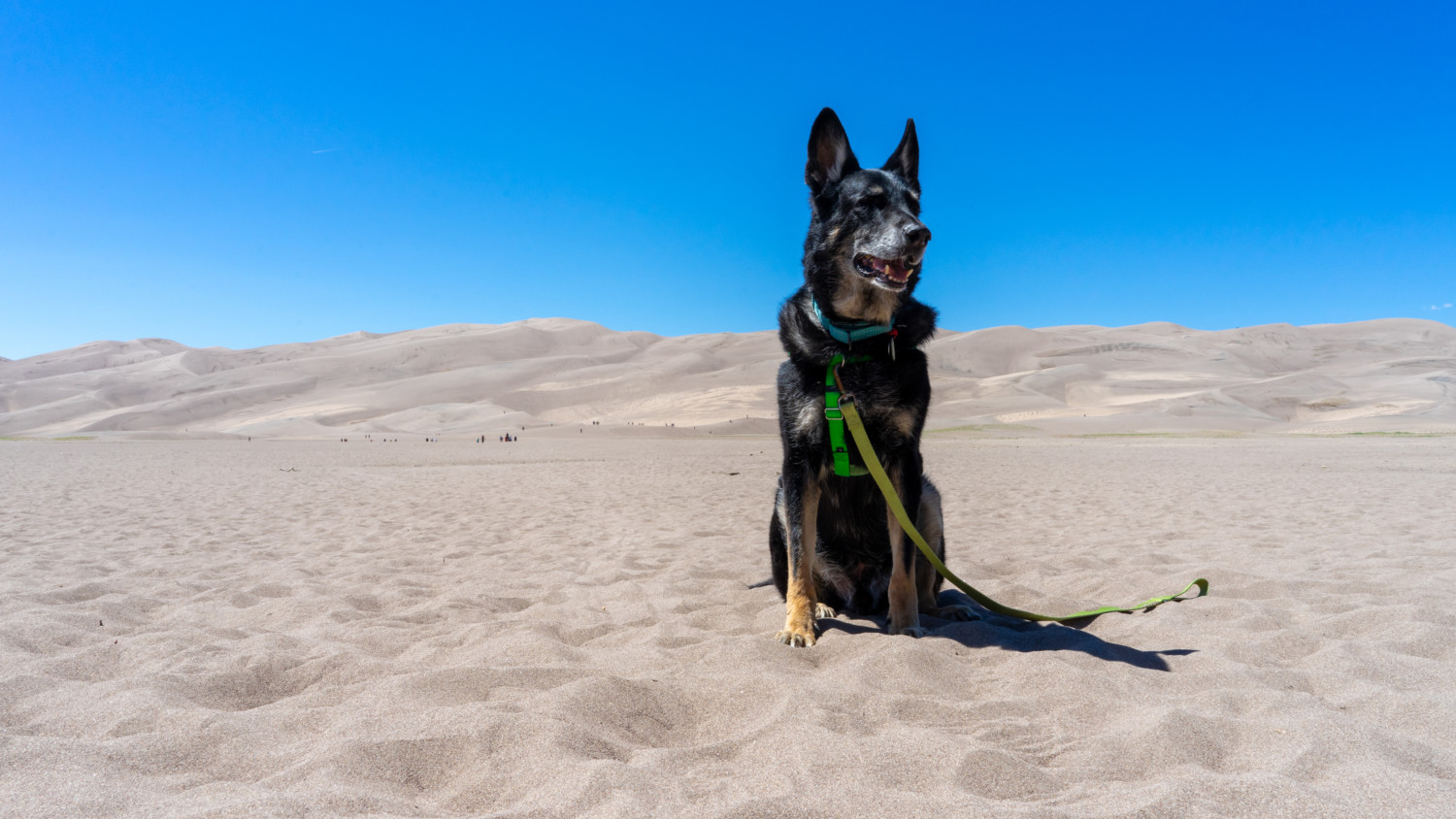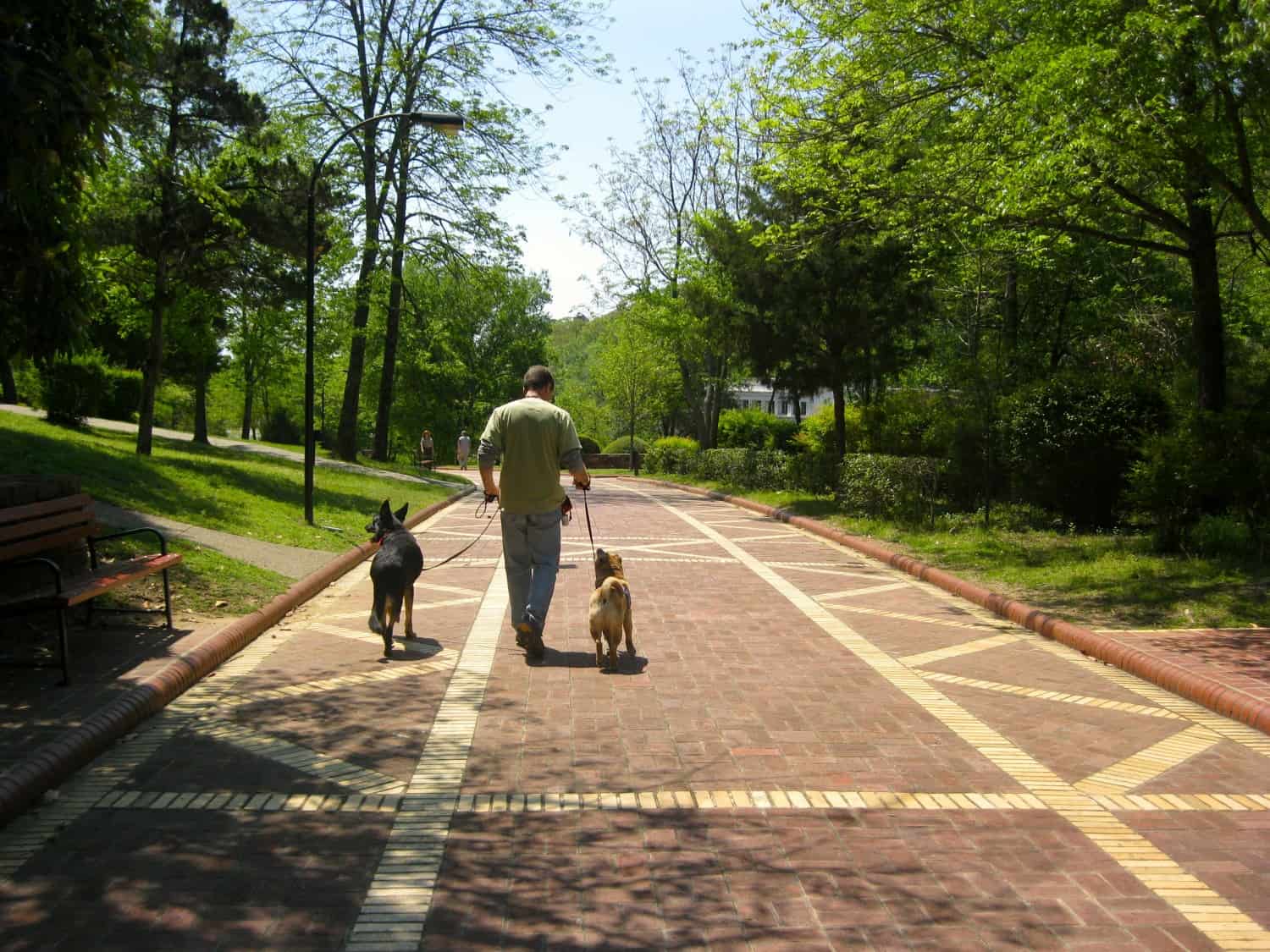 Pet friendly Hot Springs National Park in Arkansas might not be on your radar. But if you're looking for a gorgeous setting with a plenty of places to enjoy with your pooch, it should be! Popular for the steaming water that seeps from the lower west slope of Hot Springs Mountain, people have been visiting this location for centuries.
Bath houses sprung up to allow visitors to take advantage of the "healing waters," and this unique national park protects the geothermic spring water and historic structures of this early resort town.
Your pet is welcome to join you for a half-mile stroll down Bathhouse Row and along the Grand Promenade. Once you're warmed up, hit the 26-miles of inter-connected trails flanking the city. Many of the trails were originally created for spa guests, who were encouraged to exercise daily to maximize the health benefits of the baths.
Cool breezes off Lake Michigan. Caribbean blue waters rolling up on the shore. And a beach that stretches for miles. These are the things you'll find at pet friendly Indiana Dunes National Park!
It might sound like a tropical island, but the 15-mile stretch of sand at Indiana Dunes is just the beginning. This dynamic landscape was formed by retreating glaciers Besides the lake and beach, you'll find dunes, ponds, marshes, creeks, prairie, and forests. The variety of habitats makes this one of the most botanically diverse of all the national parks.
Leashed pets are welcome on the beaches east of Indiana Dunes State Park, in the picnic areas, and the campground. They can also explore all trails, except Glenwood Dune, Great Marsh and Pinhook Bog.
At nearby Indiana Dunes State Park leashed pets are welcome on all trails, in the picnic areas, campground, and on the beach east of the life-guarded area. Pets cannot go on the swimming beach in the State Park.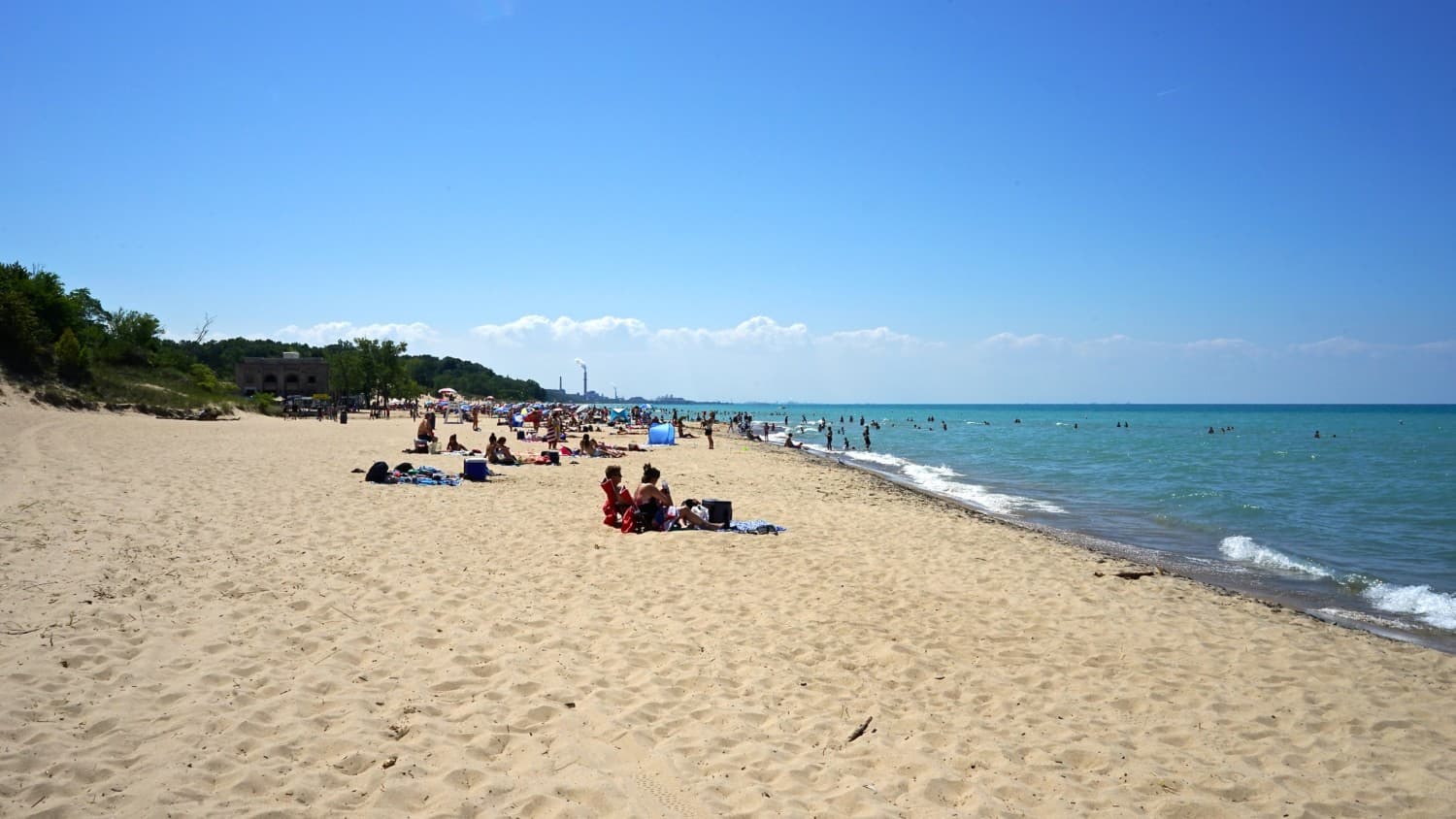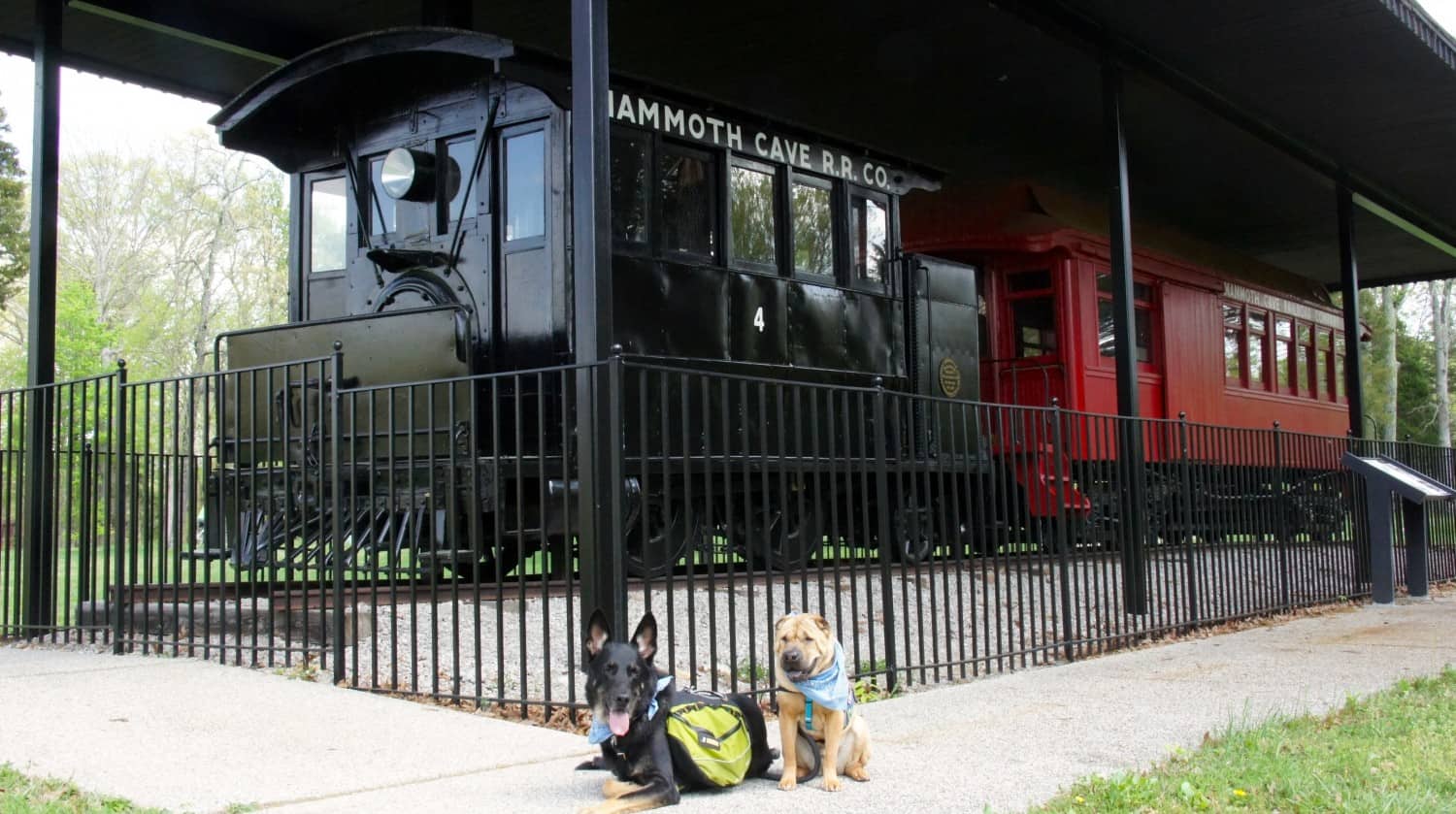 Naturally, the attraction at pet friendly Mammoth Cave National Park is the 336 miles of underground passages. But with over 70 miles of pet friendly trails, this is a great choice for dogs who love the outdoors!
Though pets aren't allowed below ground, you'll find several short trails around the Visitors Center. Check out the Green River Bluffs Trail, which winds through the hardwood forest and ends with a nice overlook of the Green River.
If you're looking for a longer trek, the North Side Trails provide some good options that meander past waterfalls and cut through one of the last remaining old growth forests in Kentucky.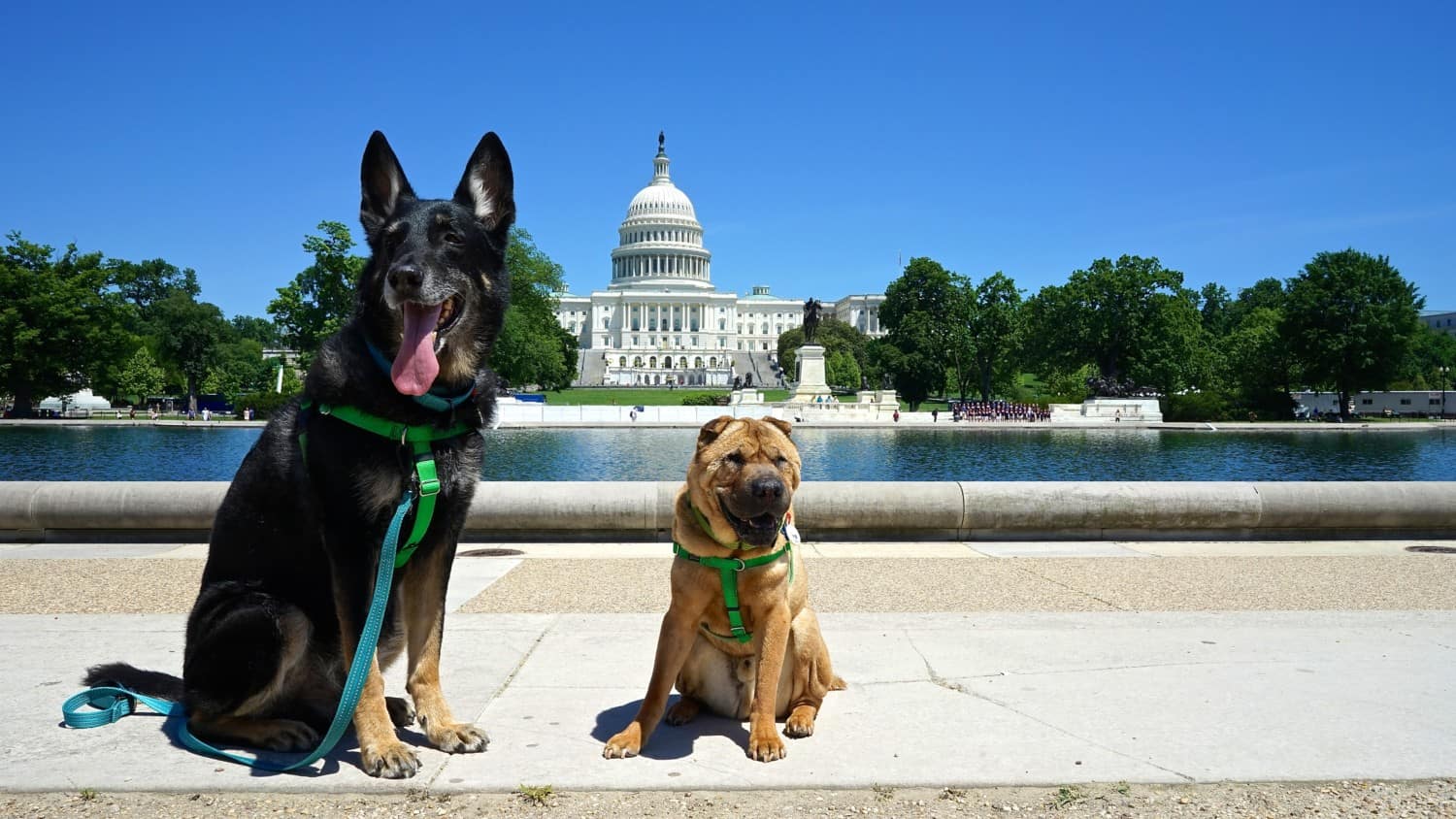 There are few places in the United States more inspiring than the pet friendly National Mall and Memorial Gardens in Washington, D.C. America's history and future are intertwined, monuments commemorate celebrated visionaries, and memorials stand in silent remembrance of the many who've given their lives to preserve our freedom.
The National Mall and Memorial Gardens stretch from the the U.S. Capitol to the Lincoln Memorial and, while pets are not allowed inside most of the monuments, they will enjoy admiring some of the most famous structures in the world with you!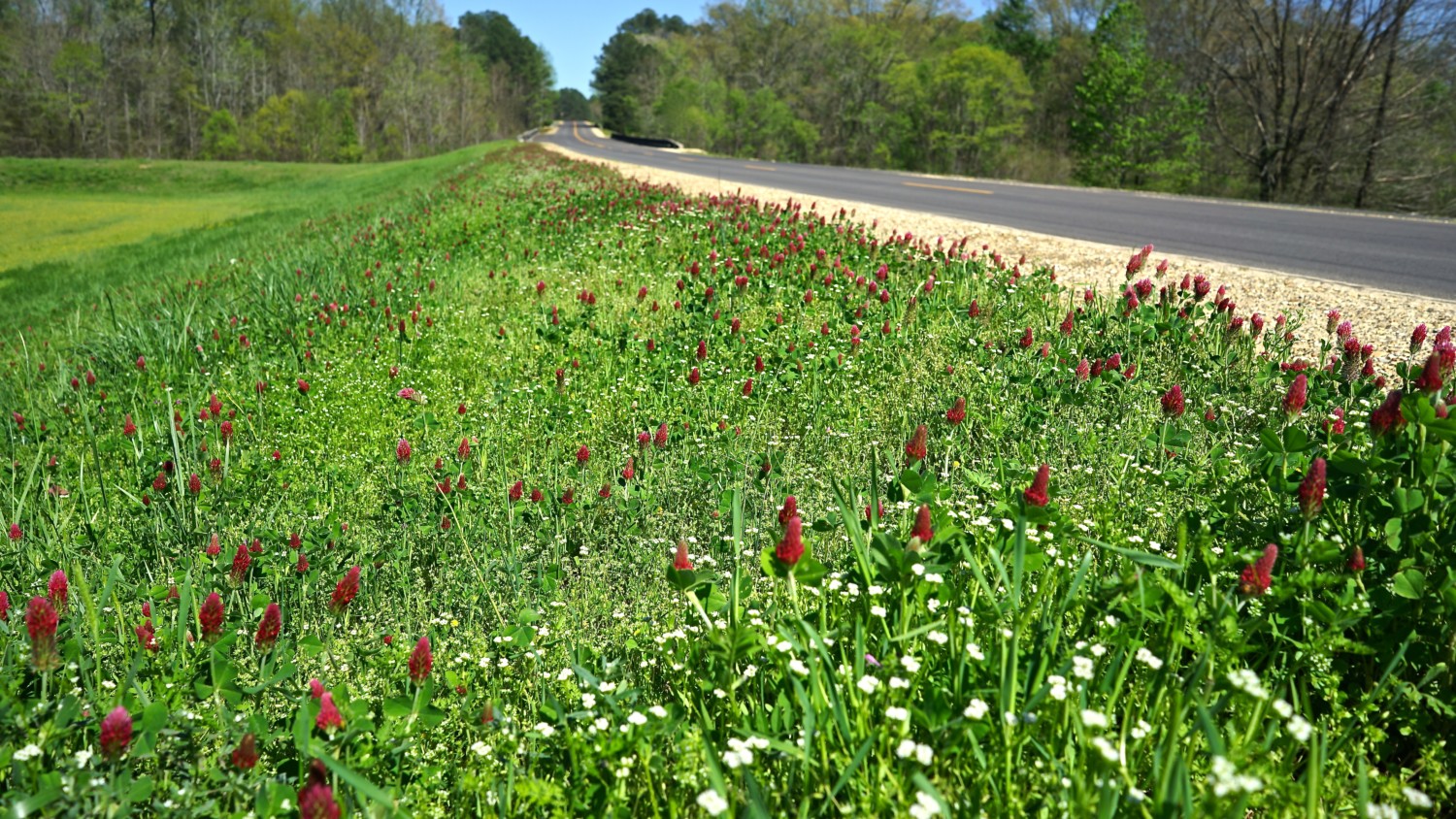 Before highways were constructed, trails marked the passage between places, and few were as well-traveled as the Natchez Trace. Now the pet friendly Natchez Trace National Parkway preserves sites of archeological, cultural, historic, natural, recreational, and scenic significance along its 444-mile route.
The Trace is the perfect pet friendly road trip, because there's something to sniff around every bend! Pet are welcome at the more than 100 exhibits, but not inside the buildings. And when it's time to really stretch your legs, 28 hiking and self-guided trails are just steps away.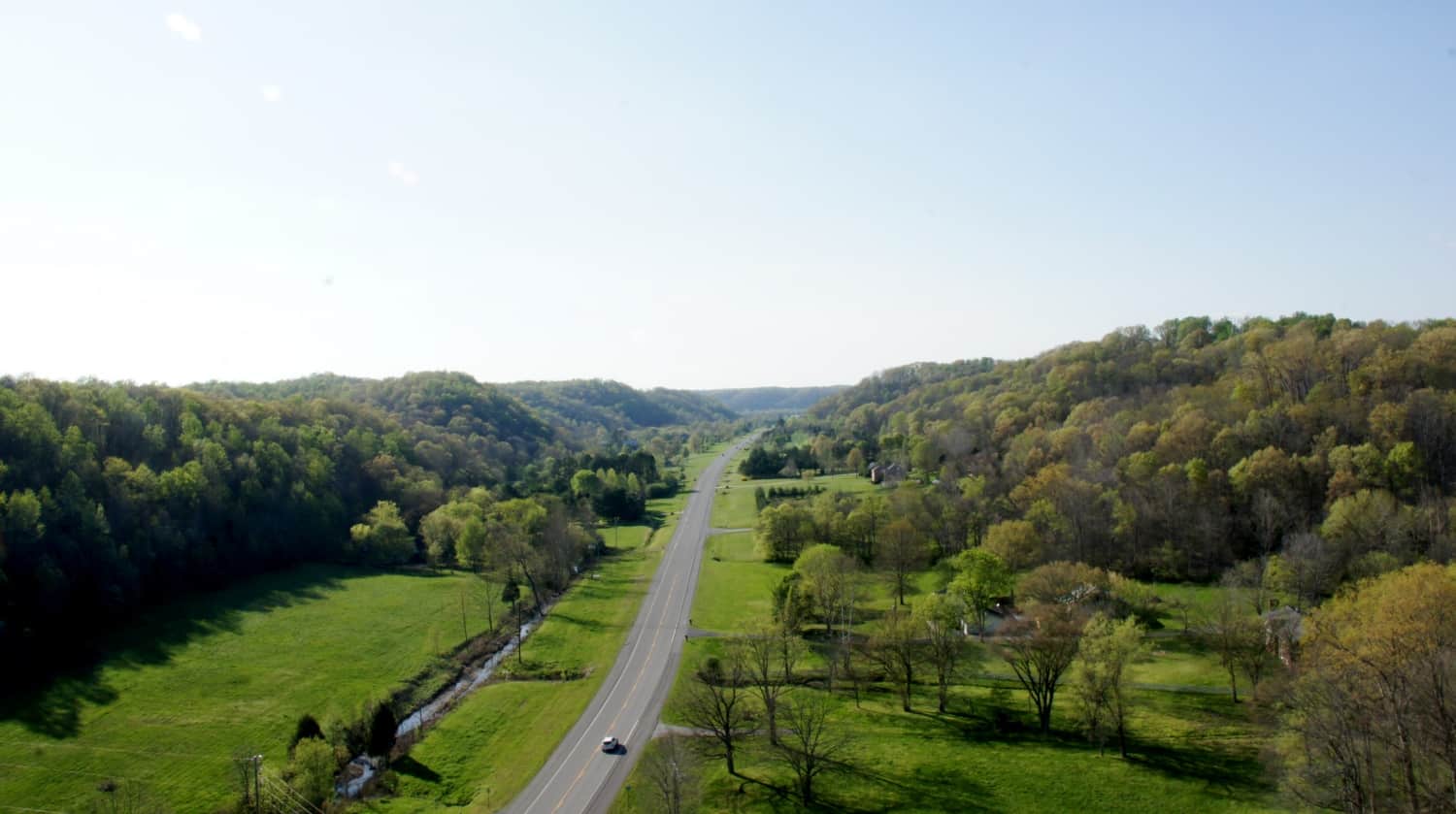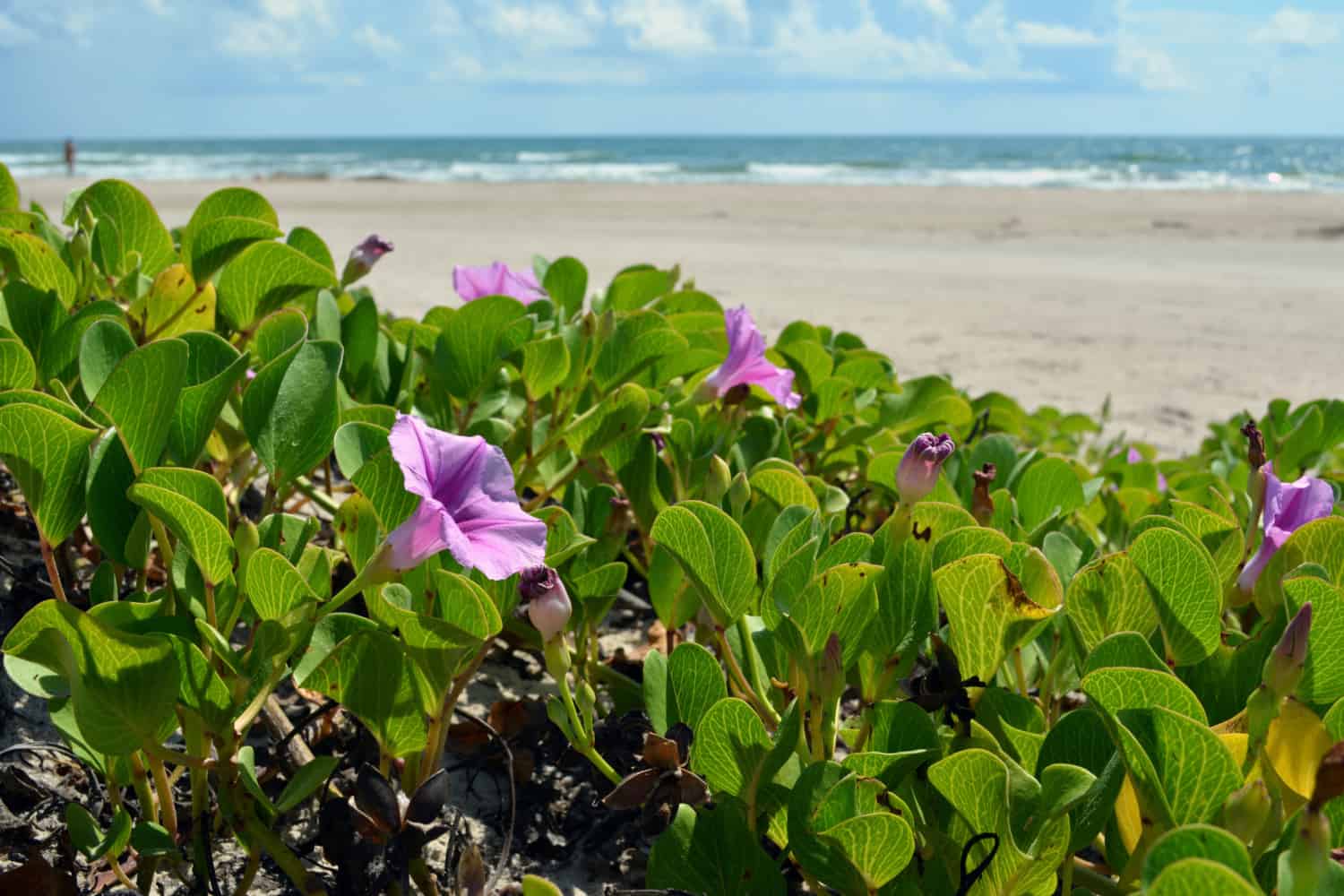 Protecting 70 miles of coastline, prairies, dunes, and tidal pools along the Gulf of Mexico in southern Texas, Padre Island National Seashore is also very pet friendly. Leashed pets are welcome almost everywhere in the park – including 60 miles of beaches!
Padre is the longest stretch of undeveloped barrier island in the world, and the diversity of wildlife found here is stunning. A number of rare, threatened, and endangered species make their homes in this environment, so it's extremely important that pets remain on leash at all times.
Padre Island provides two established campgrounds and more than 64 miles of beaches open to primitive camping, so pack your bags and plan to spend a few days exploring this incredible setting!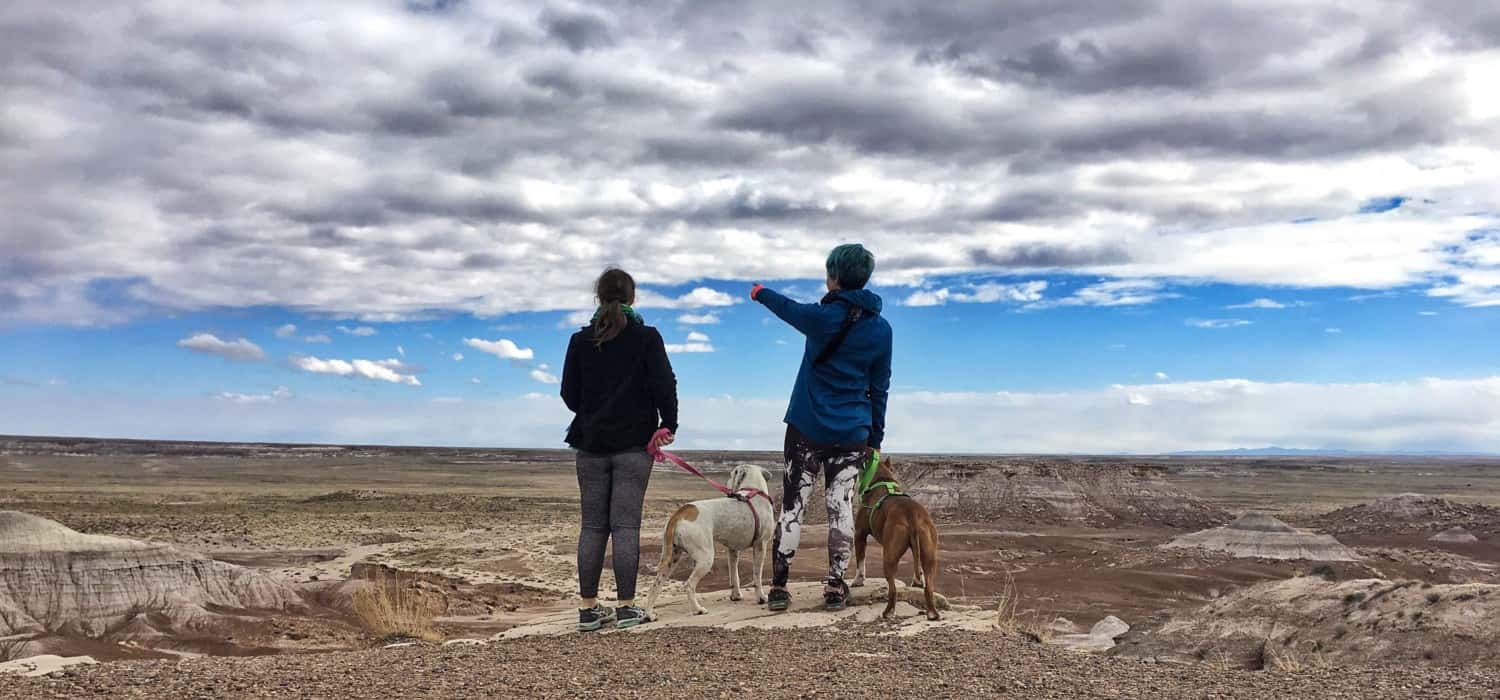 From the deposits of petrified wood that give this park its name, to the colorful badlands, the Petrified Forest National Park is truly a wonder to behold. Located in eastern Arizona, Route 66 runs through the park, and the northern border extends into the fabulous Painted Desert.
Dogs on leash are welcome on all the parks trails, but the Petrified Forest is well-known for its fossil deposits. So don't let your pooch gnaw on any bones he finds!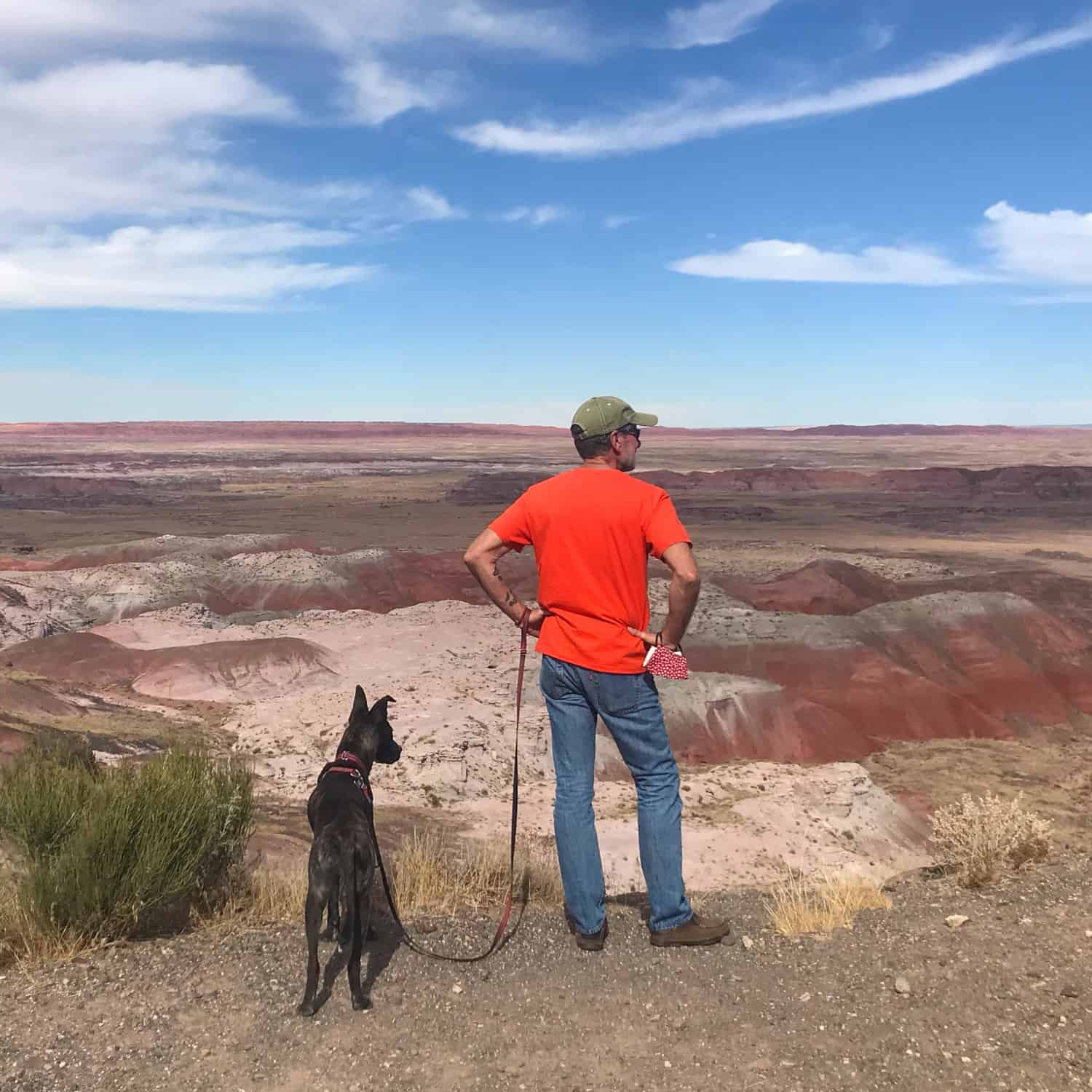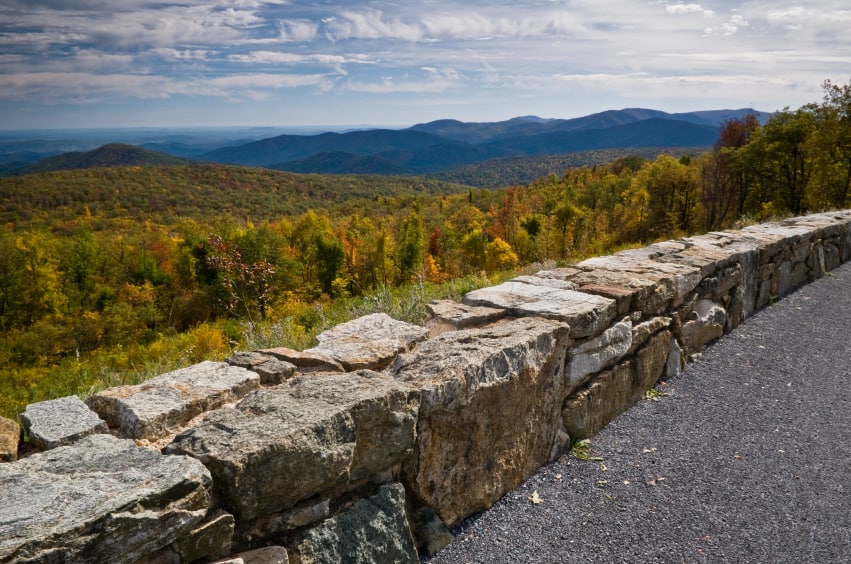 Skyline Drive may be the most famous attraction at pet friendly Shenandoah National Park in Virginia. But you'll definitely want to stop the car and get out for hike!
Of the more than 500 miles of trails in the park, only 20 miles are off-limits to dogs because of rock climbs or difficult passages. The stunning views, peaceful wilderness, and cascading waterfalls are all accessible to your pup. It's the picture of serenity, just 75 miles from Washington, DC!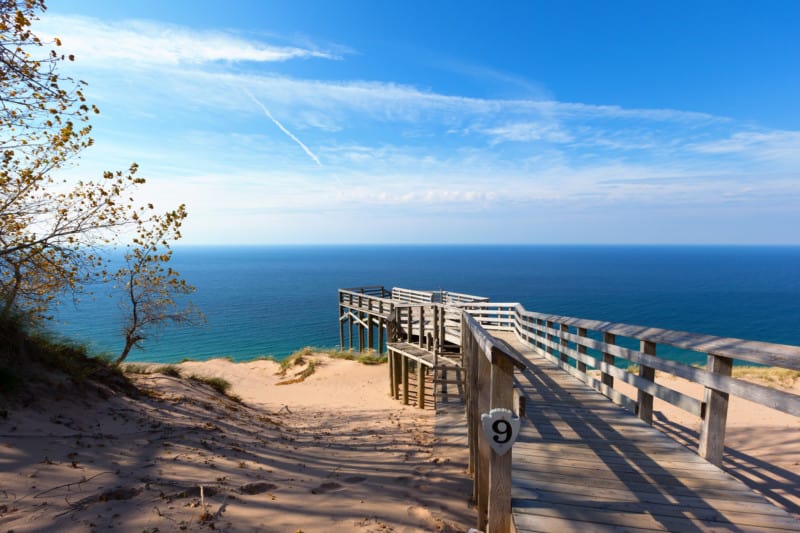 Sleeping Bear Dunes National Lakeshore in Michigan welcomes you and your pets to enjoy the park together. Hugging the shore of Lake Michigan, the park offers miles of sand beach, lush forests, inland lakes, and towering bluffs offering incredible views.
A small percentage of the park is closed to pets, because this is a nesting area for piping plovers. Only 70 breeding pairs of these endangered birds are left in the wild, and one third of them nest at the Lakeshore. For their protection, signs clearly indicate areas where pets can and cannot go.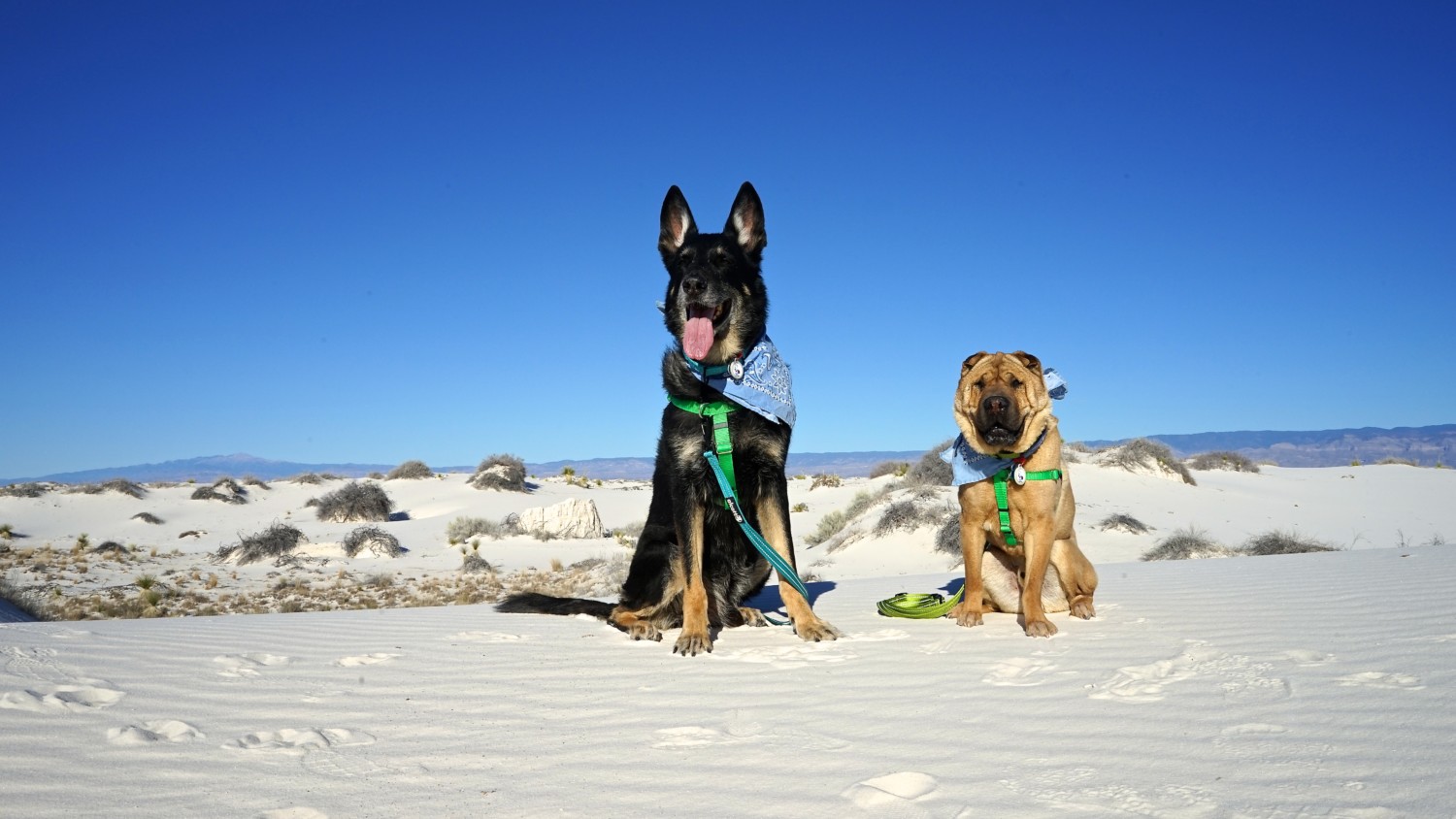 The name "White Sands" might be misleading, but this is still one fo the most impressive dog friendly national parks in America! These shimmering dunes are actually made of gypsum – not sand. Thanks to an ancient sea and some very fortunate geography, this gypsum dune field the largest in the world, covering 275 square miles!
You and your pet can explore the entire park together, and there are plenty of trails to check out. The Playa Trail, Dune Life Nature Trail, and Interdune Boardwalk all have interesting exhibits about the geography and plant and animal life. For some lighthearted fun, bring a sled (or buy one in the visitors center) and scoot down the dunes. Or, if you want to experience the vastness of the dunefield, hike the Alkali Flat Trail. Be aware that this trail is not flat. The 5-mile loop runs up and down dunes the entire way, which can make the hiking strenuous, but the views are priceless.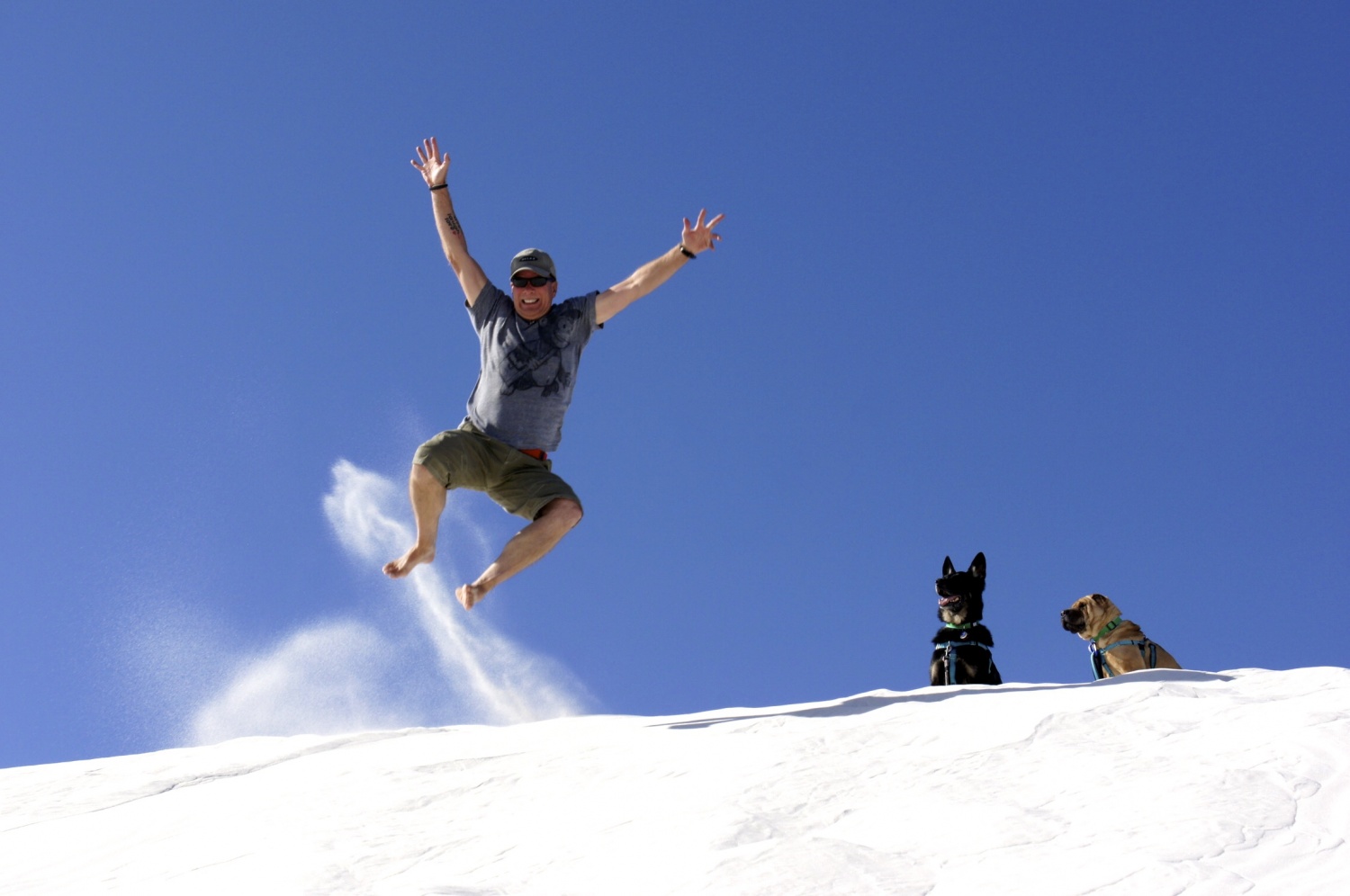 Other National Parks
We've visited a number of other national parks, monuments, and seashores on our travels with our dogs. And we found a way to enjoy every one.
If you're planning a trip to one of these less dog friendly national parks and would like to know what we thought of it, click the name below.
Assateague Island National Seashore – Maryland
Badlands National Park – South Dakota
Big Bend National Park – Texas
Bryce Canyon National Park – Utah
Buffalo National River – Arkansas
Carlsbad Caverns National Park – New Mexico
Colorado National Monument – Colorado
Crater Lake National Park – Oregon
Effigy Mounds National Monument – Iowa
Glacier National Park – Montana
Grand Tetons National Park – Wyoming
Joshua Tree National Park – California
Northern Cascades National Park – Washington
Olympic National Park – Washington
San Juan Islands – Washington
Theodore Roosevelt National Park – North Dakota
Yellowstone National Park – Wyoming
Zion National Park – Utah
Looking for more pet friendly adventures? Find out which national parks allow your dog to become a BARK Ranger!
(Visited 197,100 times, 1 visits today)