As a dog owner and national park enthusiast, it can be a challenge to plan a rewarding trip to many of the 57 US National Parks. Often, either the pets are left behind, or due to strict pet regulations within the parks, large portions of the national park are skipped over. But a visit to pet friendly Hot Springs National Park in Arkansas proves that, when it comes to pets, not all national parks are the same.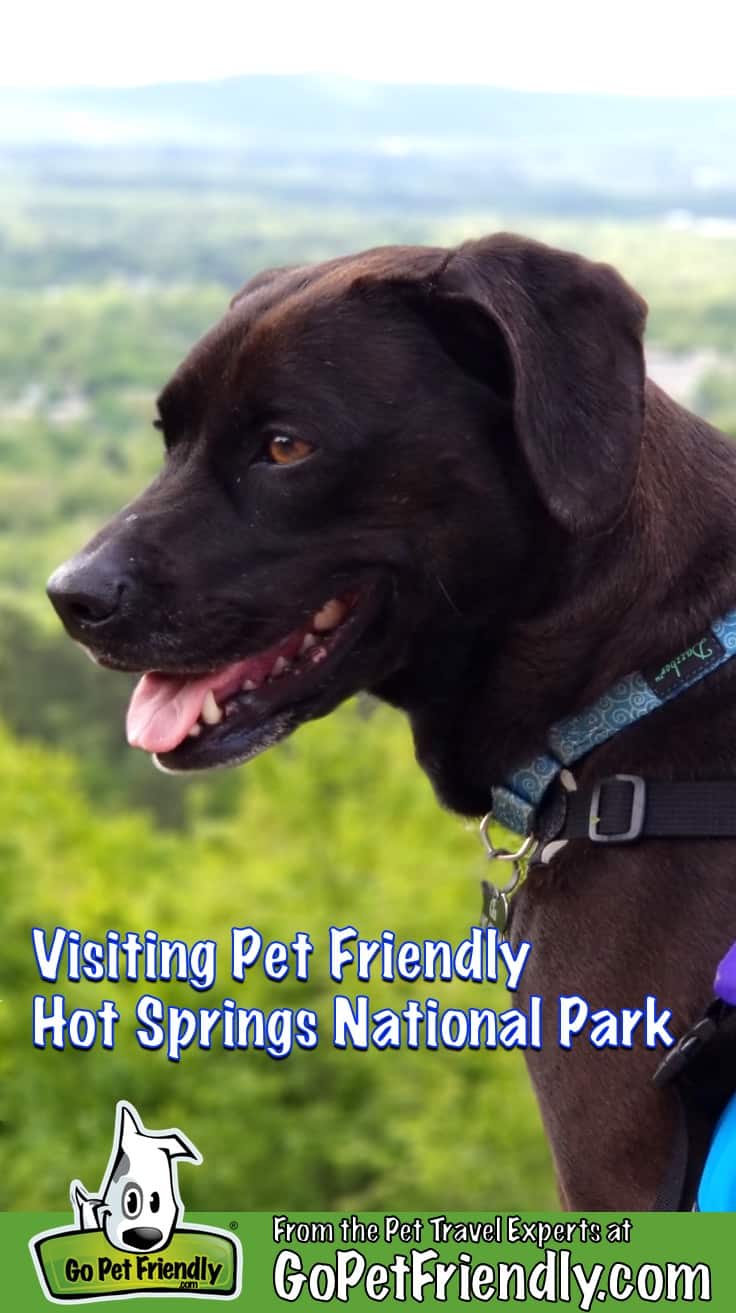 Pets at Hot Springs National Park in Arkansas
Hot Springs National Park is a unique national park, in that it is a blend of a historic downtown and forested hiking trails. Built around the hot springs the park is named for, Hot Springs, Arkansas was once a bustling town. In the 1800s, many people visited the bathhouses to soak in the water that emerges from the springs at around 143 degrees.
The area was given federal protection in 1832, making it older than Yellowstone. But it wasn't until 1921, that Hot Springs gained national park status.
When we began planning a multi-month RV road trip with our dogs, we were on the look-out for pet friendly places to explore. Visiting all the national parks has been a goal of ours, so when we discovered that Hot Springs National Park allowed dogs, we made sure to add this stop to our list!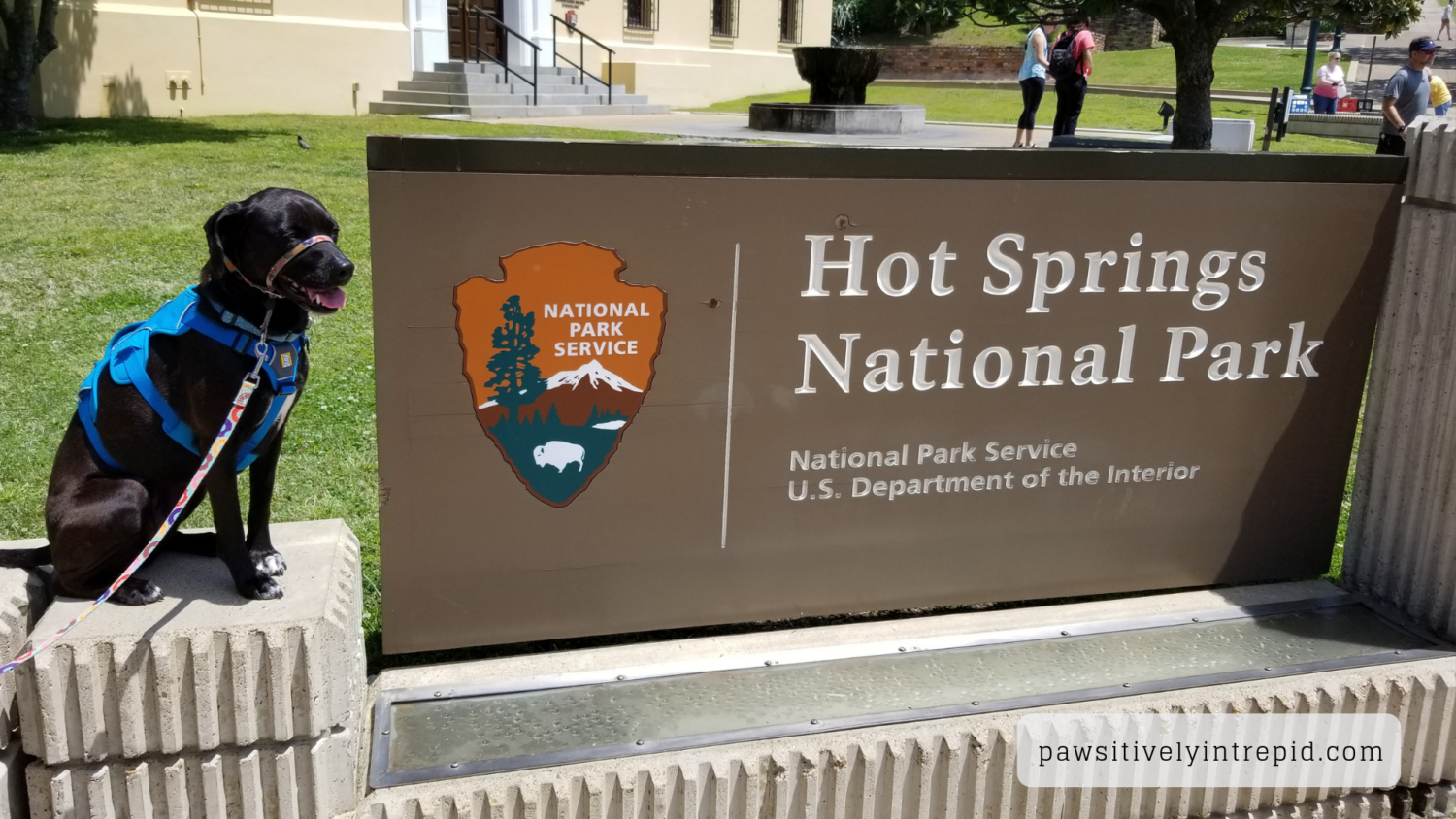 Camping at Pet Friendly Hot Springs National Park
We visited Hot Springs in April. During that time of year, the Gulpha Gorge campground is typically filled by late afternoon. The sites are first-come, first-served, so it's best to arrive early to secure a campsite.
The campground has nice full hook-ups campsites that are fairly level. It also sits along a river that offers a great opportunity for the dogs to dip their paws. But the best feature for us, was that the campground is connected by short hiking trails to Bathhouse Row and the rest of the 26 miles of hiking trails that spiderweb the park.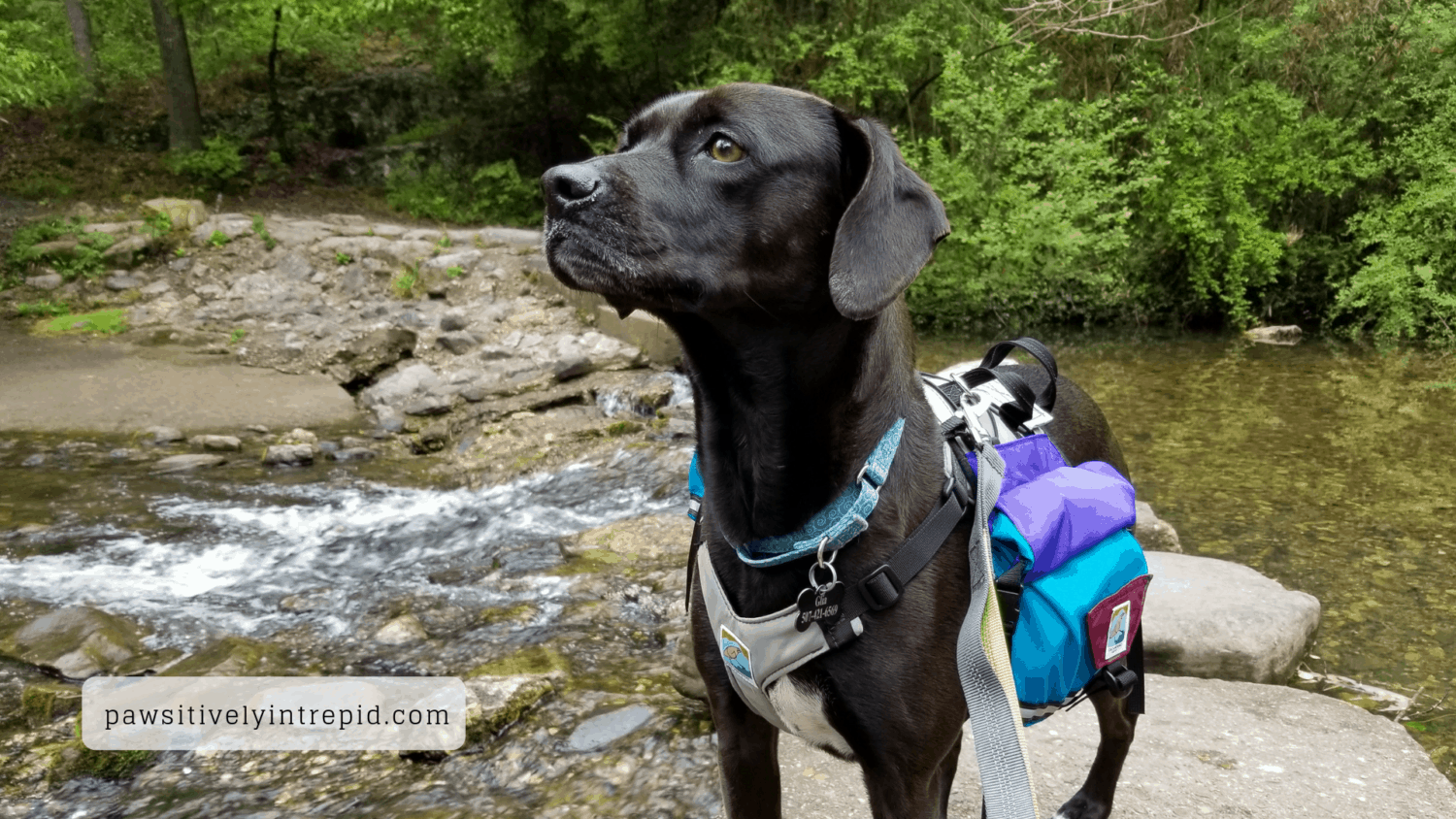 Strolling Bathhouse Row in Pet Friendly Hot Springs National Park
Hot Springs was built-up in the 1800s to accommodate visitors to the popular bathhouses. Consequently, downtown Hot Springs is filled with historic charm.
Pets are not allowed inside the bathhouses, but they are more than welcome to stroll the sidewalks and amble down the shaded promenade. Some of the store fronts have water dishes placed outside for dogs to get a drink.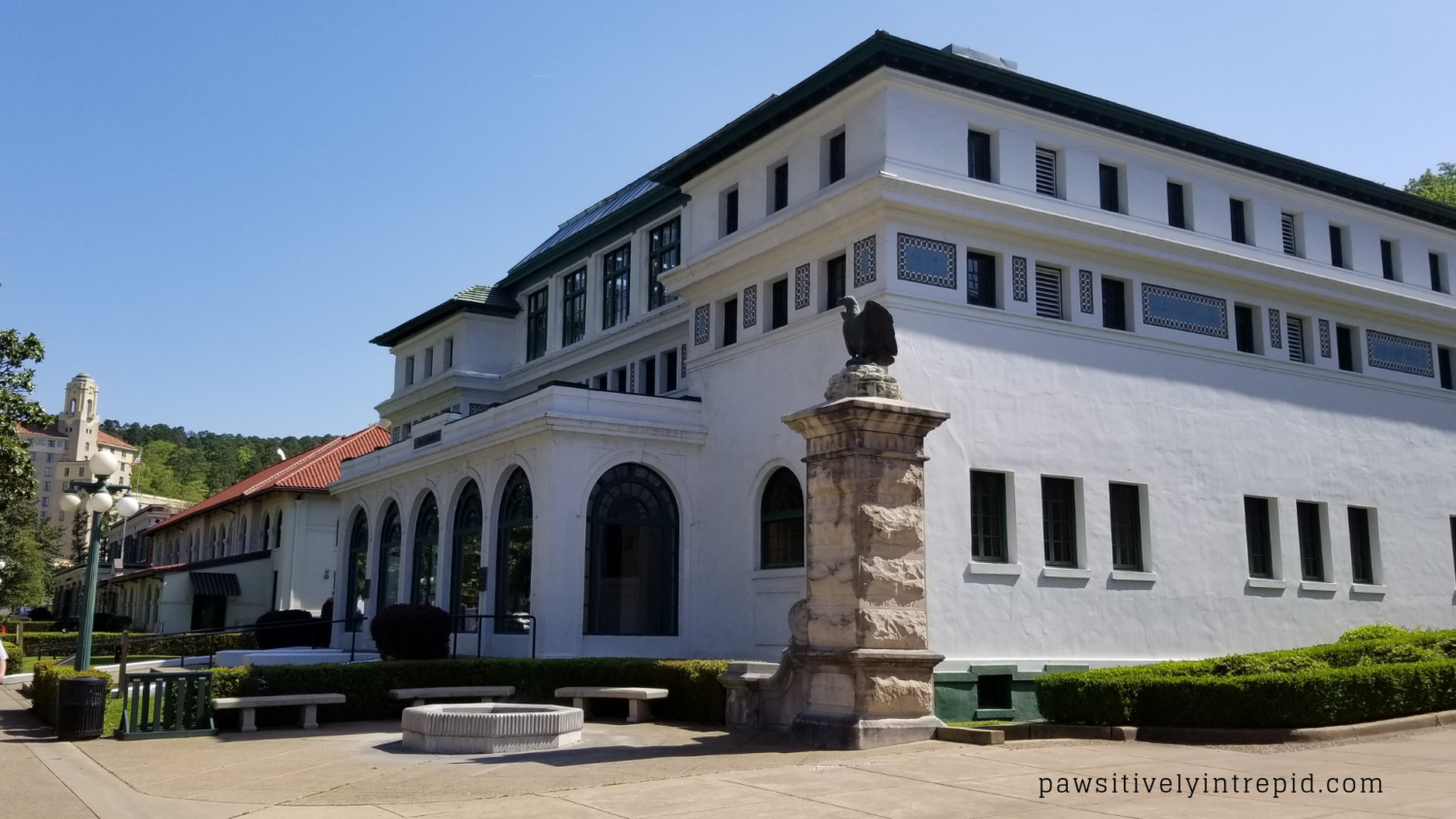 To top things off, we were even able to find a dog-friendly restaurant right across from the bathhouses. Bubbalous welcomed both of our pups into the front of their restaurant. The dogs lounged by our chairs as we enjoyed a delicious burger and fries. It was a nice treat to be able to enjoy a meal with the pups.
Hiking Trails at Pet Friendly Hot Springs National Park
Strolling down sidewalks and admiring historic bathhouses are not part of a typical national park experience, but hiking trails certainly are. We were eager to hit the pet friendly trails with the dogs, and we were not disappointed. While 26 miles of trails is a relatively small trail system compared with most national parks, the fact that all 26 miles are leashed dog friendly is a huge bonus.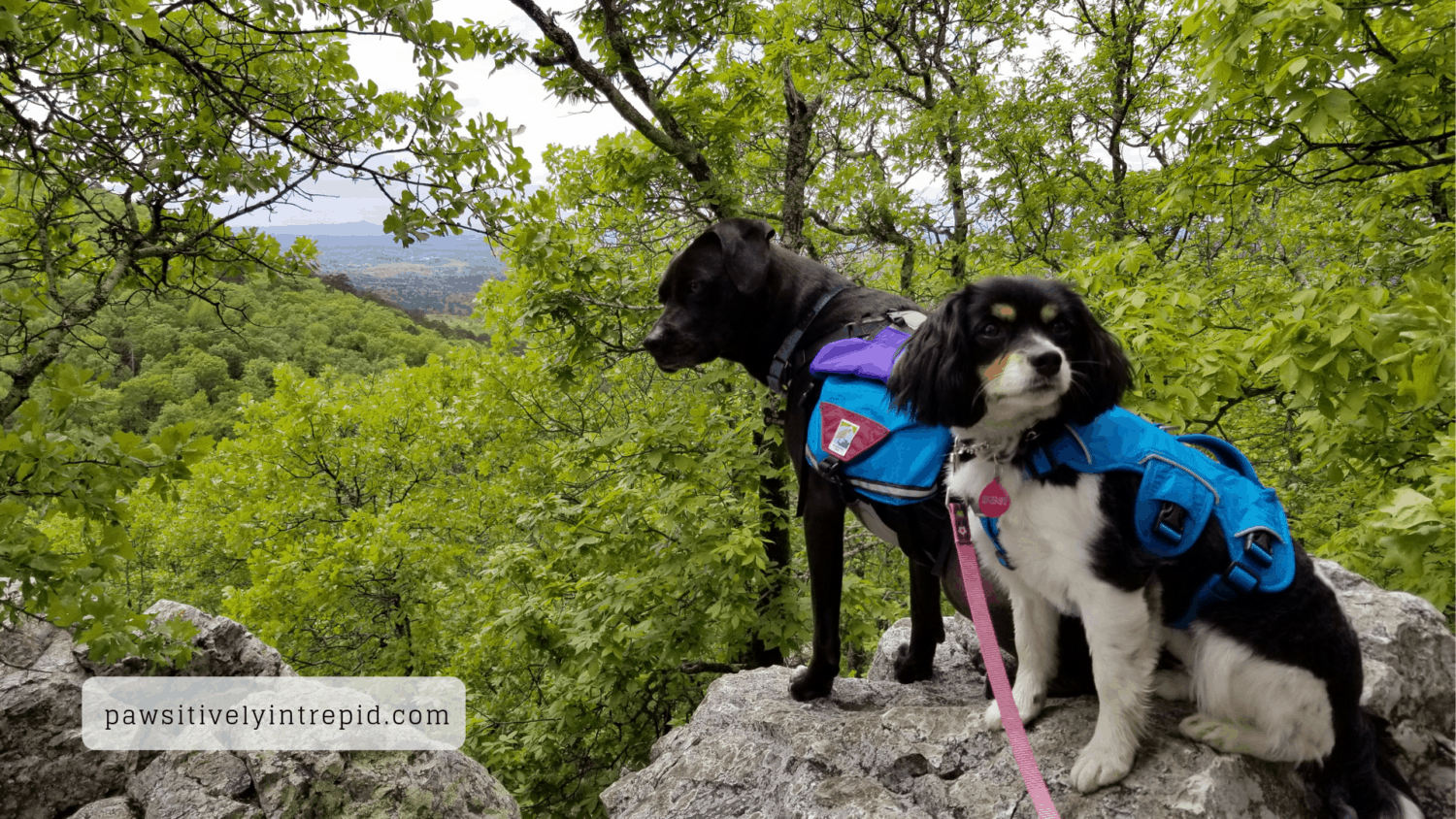 Overall, the trails are well groomed with a mix of easy to moderate trails. Most of the trails are under 2 miles in length. However, the longest, Sunset Trail, is over 10 miles. Other trails can be connected to make a loop around the park that totals 14-15 miles in total.
We hiked the full loop and really enjoyed it. You do have to walk through a few neighborhoods to connect from Bathhouse Row to Sunset trail, so bring a map with you. Or better yet, download the parks trail instructions to your phone prior to starting the hike. We found these helpful while navigating the trail.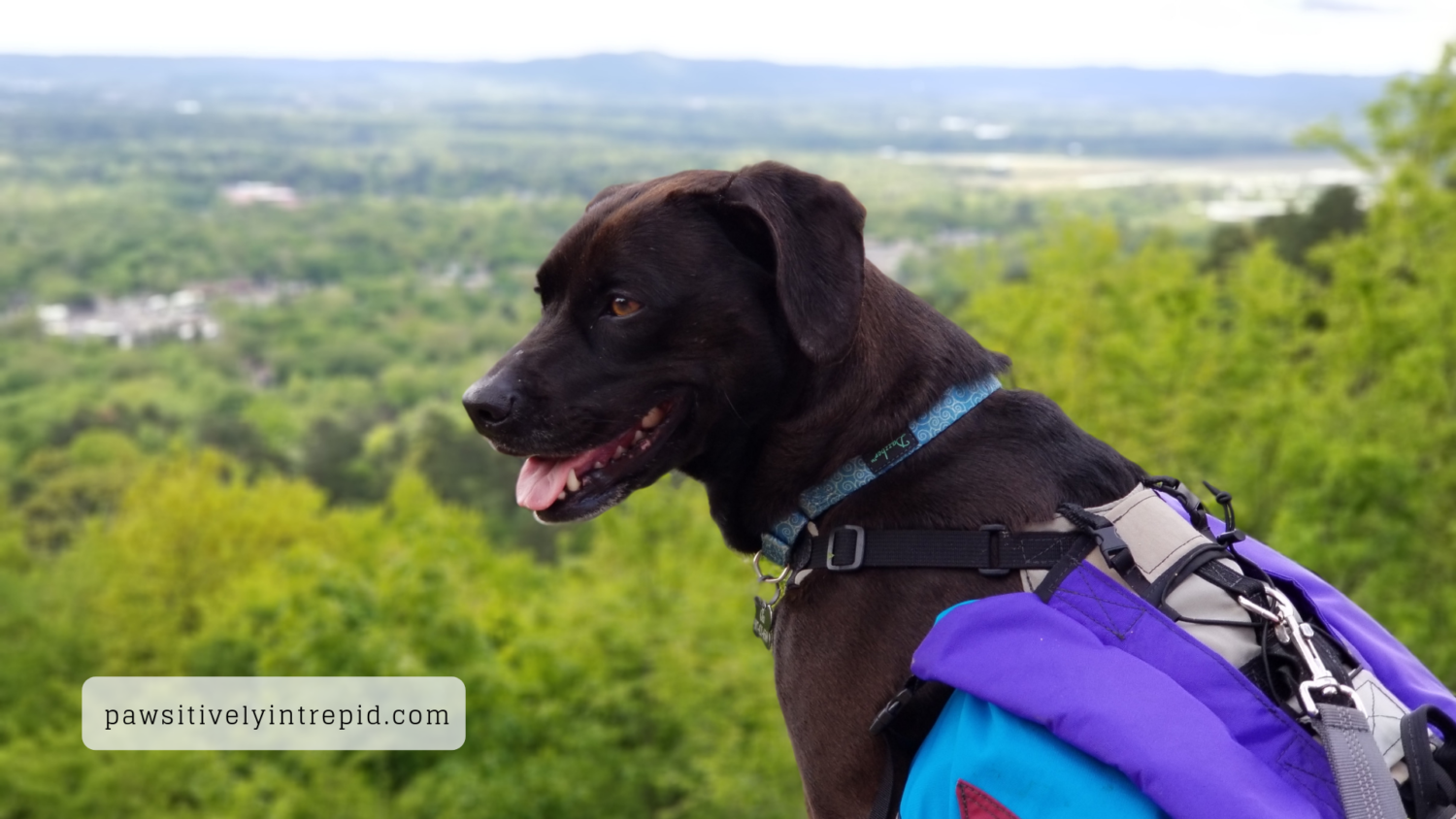 The trail has a few gradual changes in elevation. The higher elevations offer some fantastic views of the valley. The lower elevations are in Bathhouse Row and near the campground. Also, please be aware that there is a small section of the trail that requires walking along Highway 7. This is a busy road, so watch closely for traffic.
The Pet Friendly Road Trip Continues
Overall, Hot Springs National Park is a must visit for national park enthusiasts who don't want to leave their pets behind. We truly enjoyed our visit. Especially, the fact that we didn't have to worry about where the dogs could be.
We would have stayed longer, but there are so many other places to see in this amazing country we call home. In the end, we spent 3 days and 4 nights at Hot Springs National Park. And if we are in the area in the future, we won't hesitate to visit again.
About the Author: Dr. Kate Pederson is a veterinarian, currently working in Minnesota. In her free time, she travels and hikes with her two dogs, Sasha and Glia. You can find reviews of their explorations and more tips for adventuring with dogs on PawsitivelyIntrepid.com.
Guest Posts on GoPetFriendly.com: We love sharing stories from people having fun traveling with their pets! And reading your pet travel experiences may be just the nudge someone else needs to pack up and head out with their own best friend. If you're interested in writing a guest post for Take Paws, let us know!
Amazon Affiliate Disclosure: GoPetFriendly.com LLC is a participant in the Amazon Services LLC Associates Program, an affiliate advertising program designed to provide a means for website owners to earn advertising fees by advertising and linking to amazon.com, audible.com, and any other website that may be affiliated with Amazon Service LLC Associates Program. As an Amazon Associate, the owner of this site earns a commission from qualifying purchases.
(Visited 7,418 times, 1 visits today)