This post is part of a series on The Ultimate Pet Friendly Road Trip, our 10-month, 15,000-mile tour of the top pet friendly attraction in each of the lower 48 states.
Mississippi's Top Pet Friendly Attraction: The Natchez Trace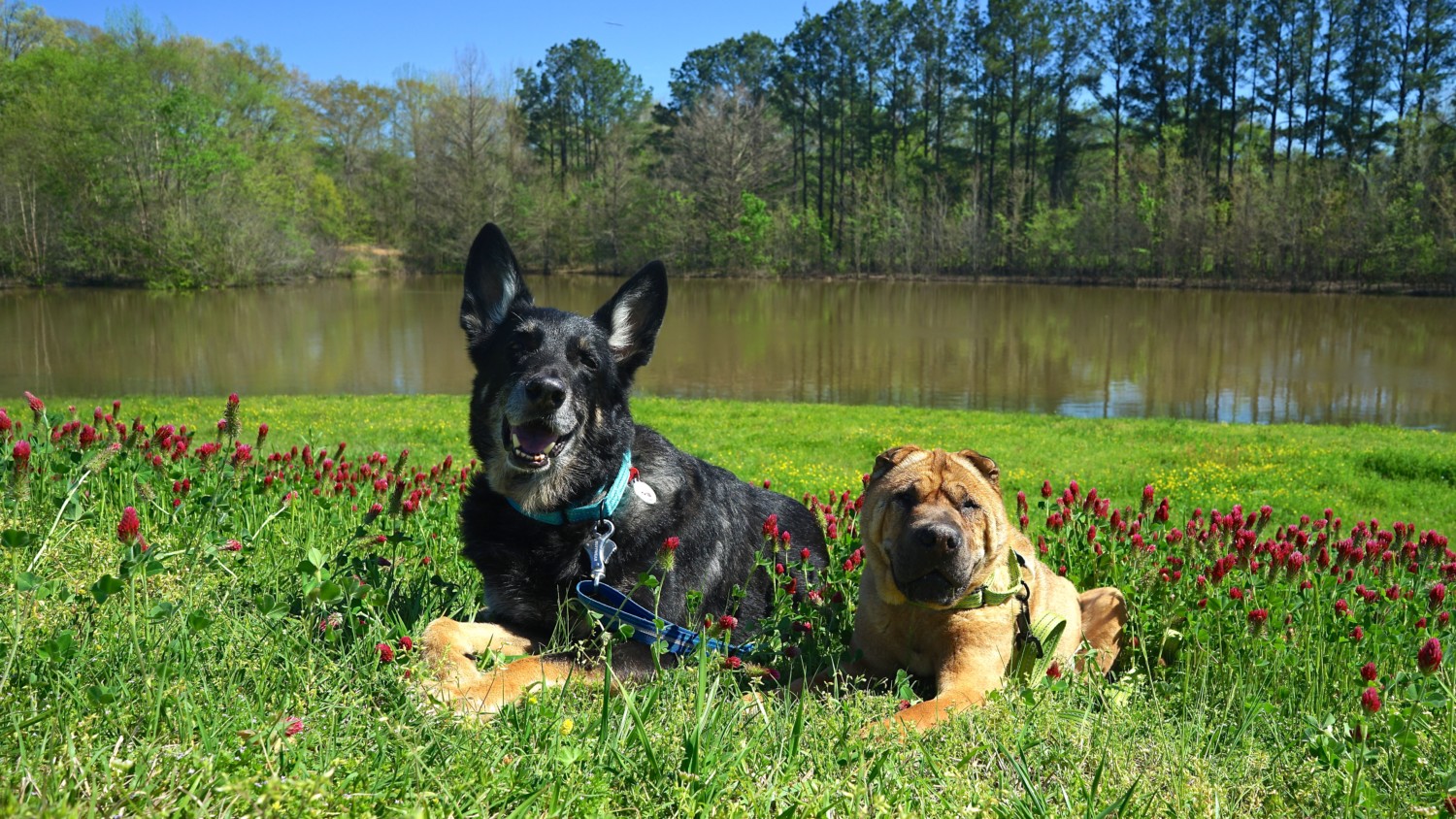 Before highways, trails marked the passage between places, and few were as well-traveled as the Natchez Trace. Mastodons and giant bison laid down the route, with the first hunters following close behind. Tribes like the Chickasaw, Natchez, and Choctaw came next, and soon French and Spanish trappers arrived. Pioneers spread across the land, and those living along the Ohio, Tennessee, and Cumberland Rivers floated their goods down to New Orleans, sold their fare – including the salvageable logs from their flat-boats – and followed part of the Trace back home.
The Natchez Trace evolved with its changing inhabitants, but when steamboats arrived, the old pass finally lay quiet. In the early part of the 20th century a commemorative marker project along the Trace got federal legislators' attention, and brought the Trace back to life. In 1937 the construction of a road along the route broke ground, and the following year the Natchez Trace Parkway was established as a unit of the National Park System. It was awarded the designation of All-American Road, for its archeological, cultural, historic, natural, recreational, and scenic significance, and is truly a national treasure.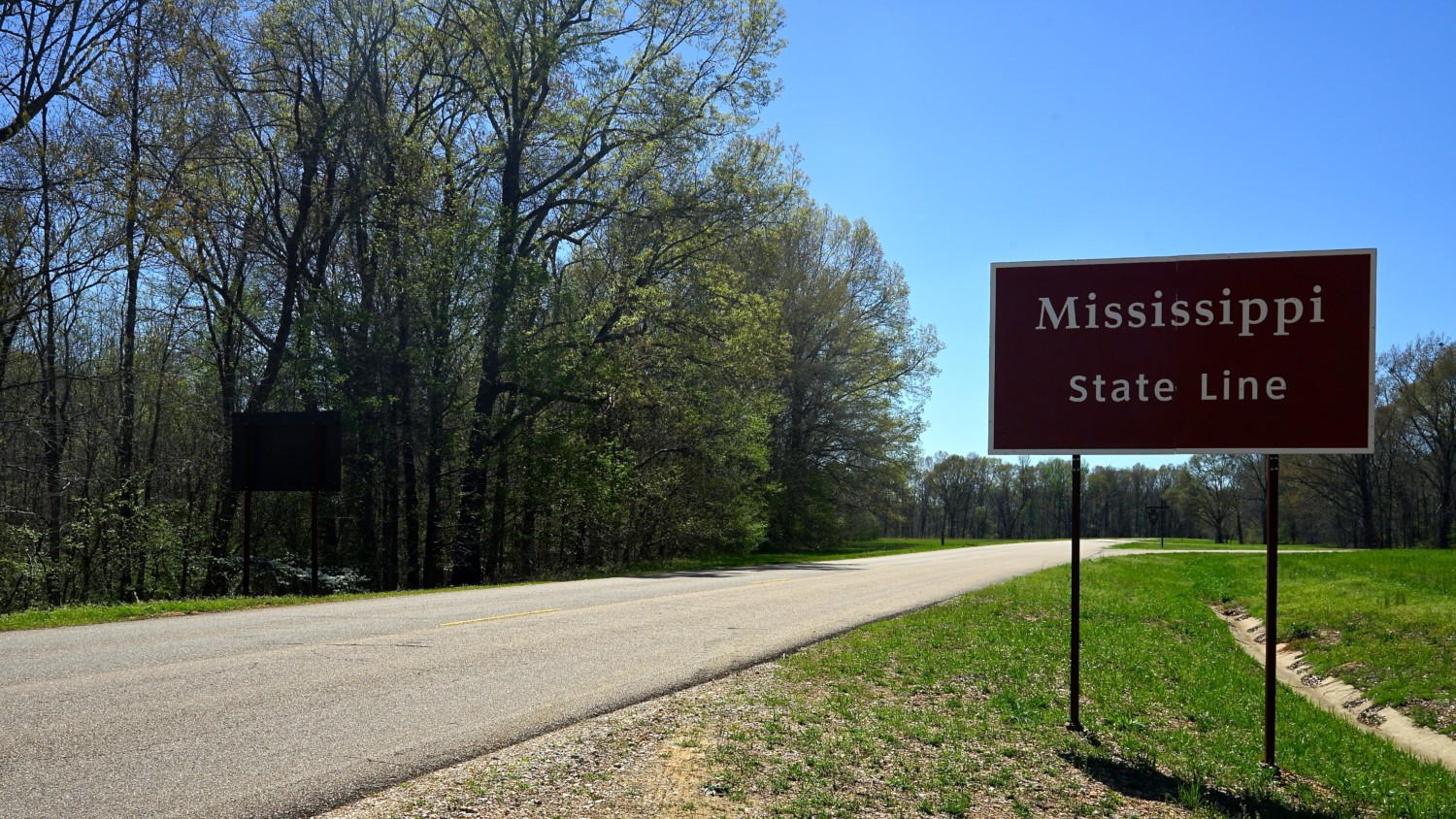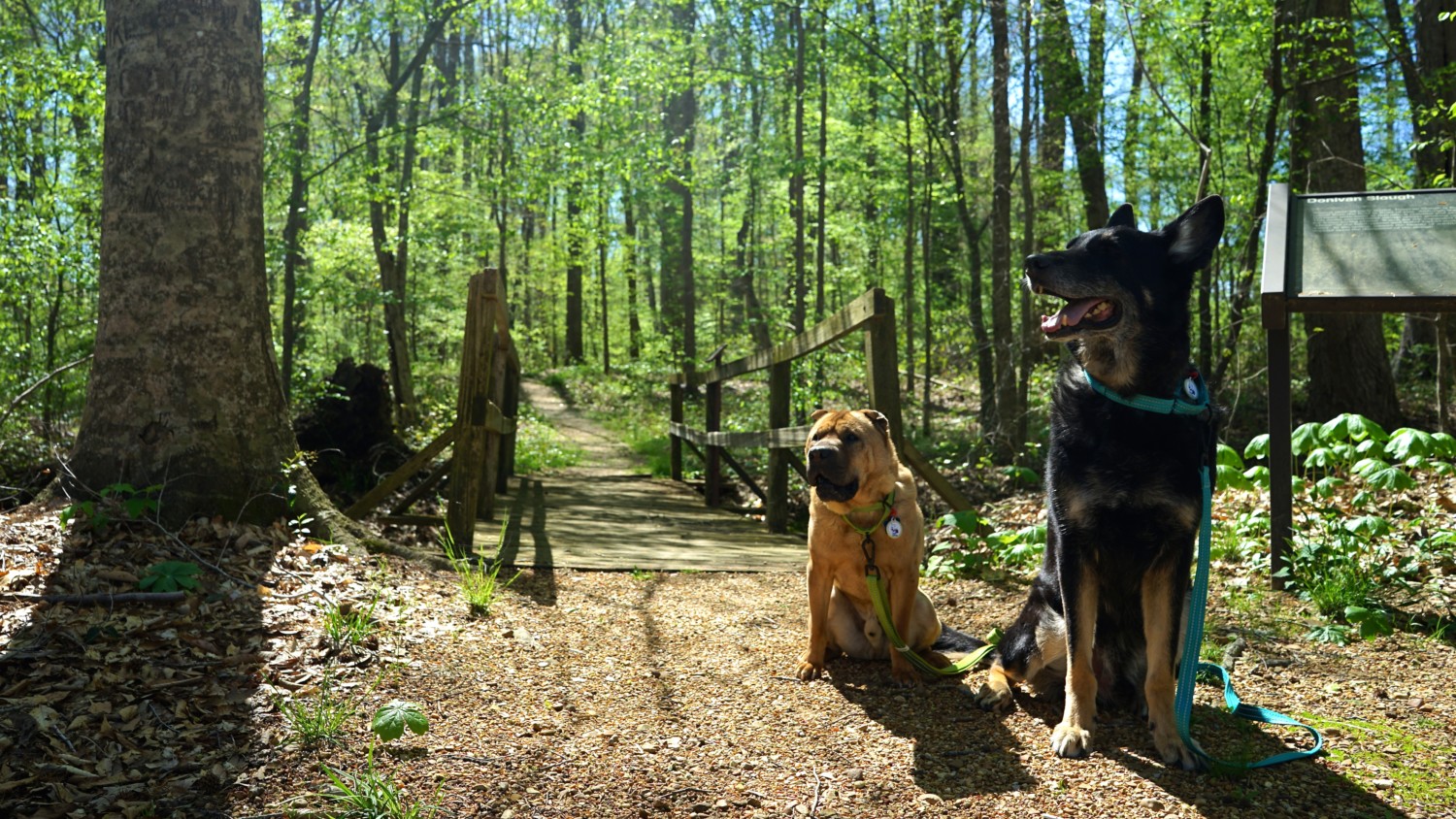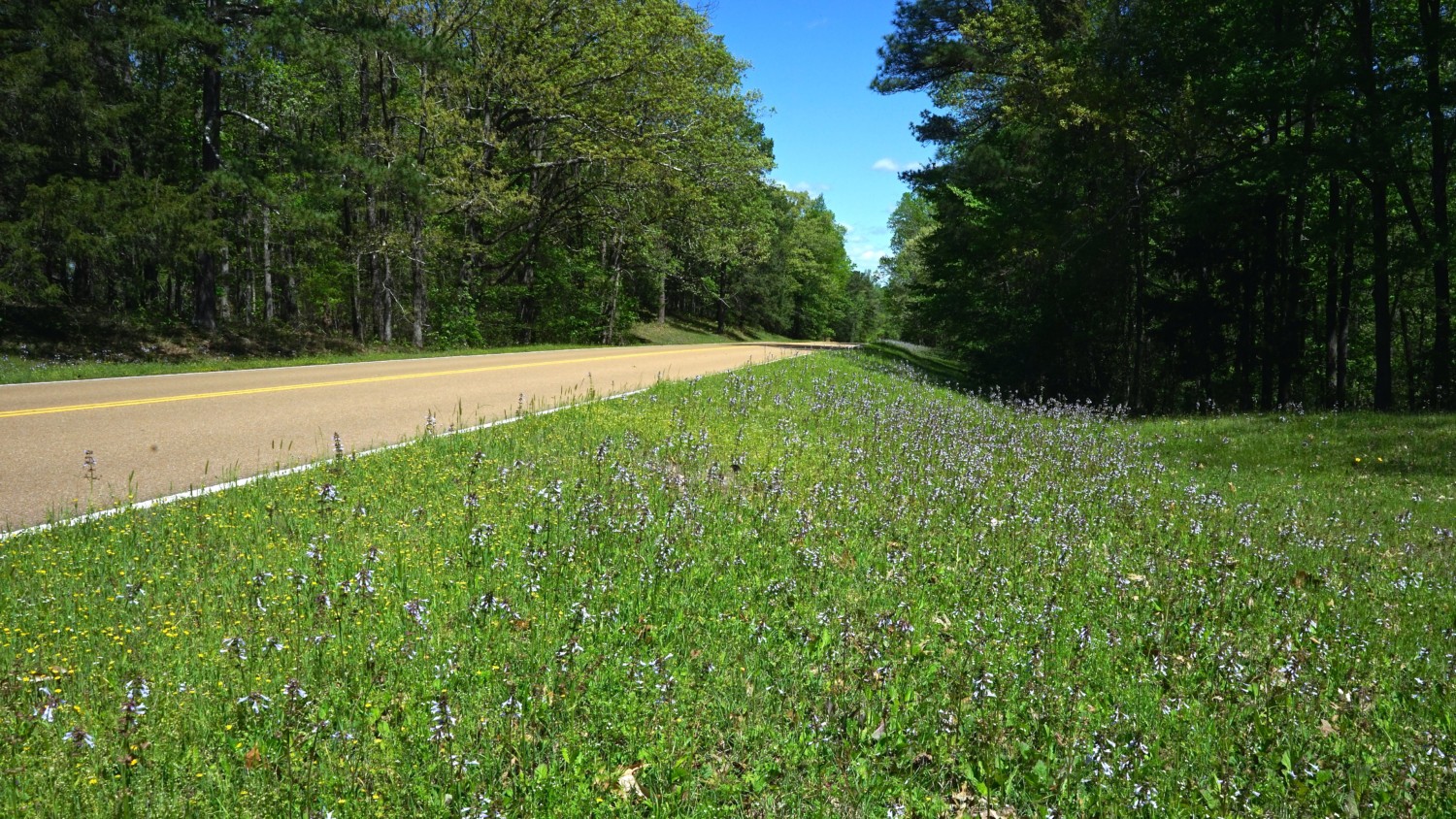 Now the Natchez Trace Parkway stretches 444 miles, from Natchez, Mississippi to Nashville, Tennessee – a blessedly quiet, billboard-free retreat from our modern, fast-paced highways. Along the way, more than 100 exhibits, interpretive signs, and marked trails provide a window in time and allow visitors to walk in the footsteps of those who came before them.
Pets along the Trace
Leashed pets are welcome to join you at all exhibits and trails along the Natchez Trace. They are not allowed inside buildings, however.
Rules for Pets Visiting The Natchez Trace

Pets must be kept on a leash no longer than six feet at all times

All pet waste must be picked up and disposed of properly

Pets are not allowed inside buildings
The Trace is the perfect pet friendly road trip, because there's something to sniff around every bend! And when it's time to really stretch your legs, 28 different hiking and self-guided trails are just steps away. We jumped on the Trace around mile 309, just before it crossed from Alabama into Mississippi, and traveled south to its origin in Natchez.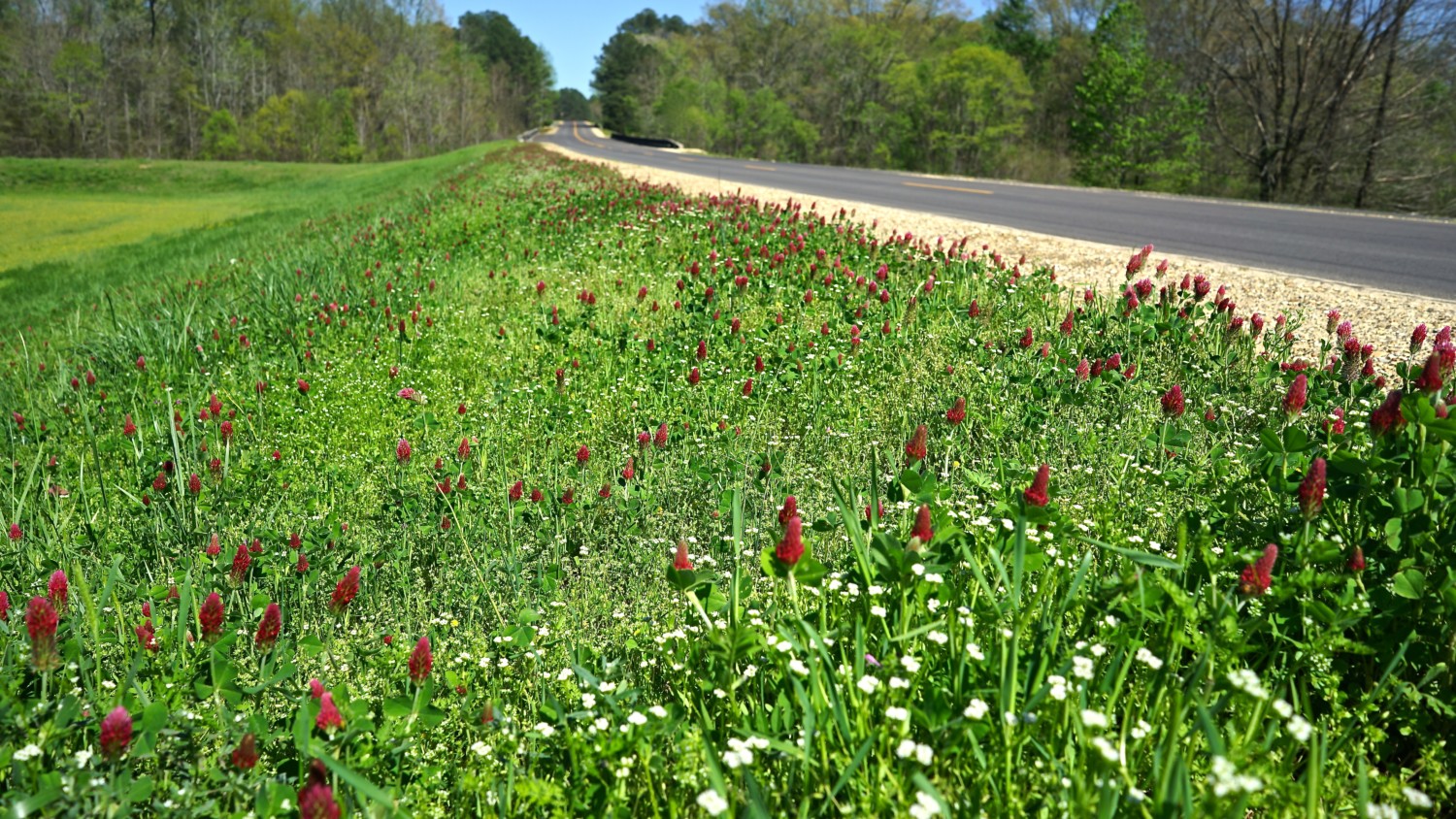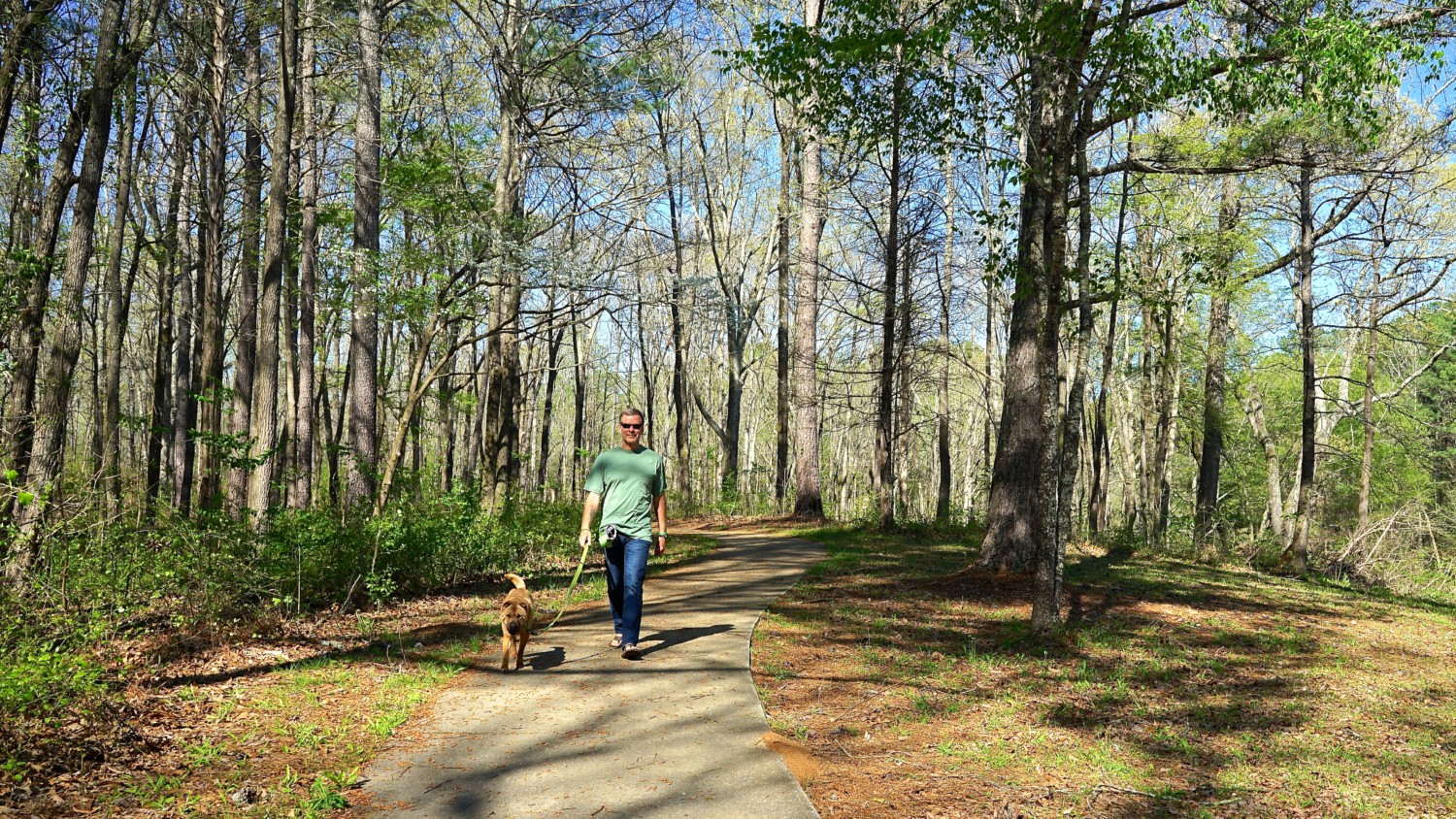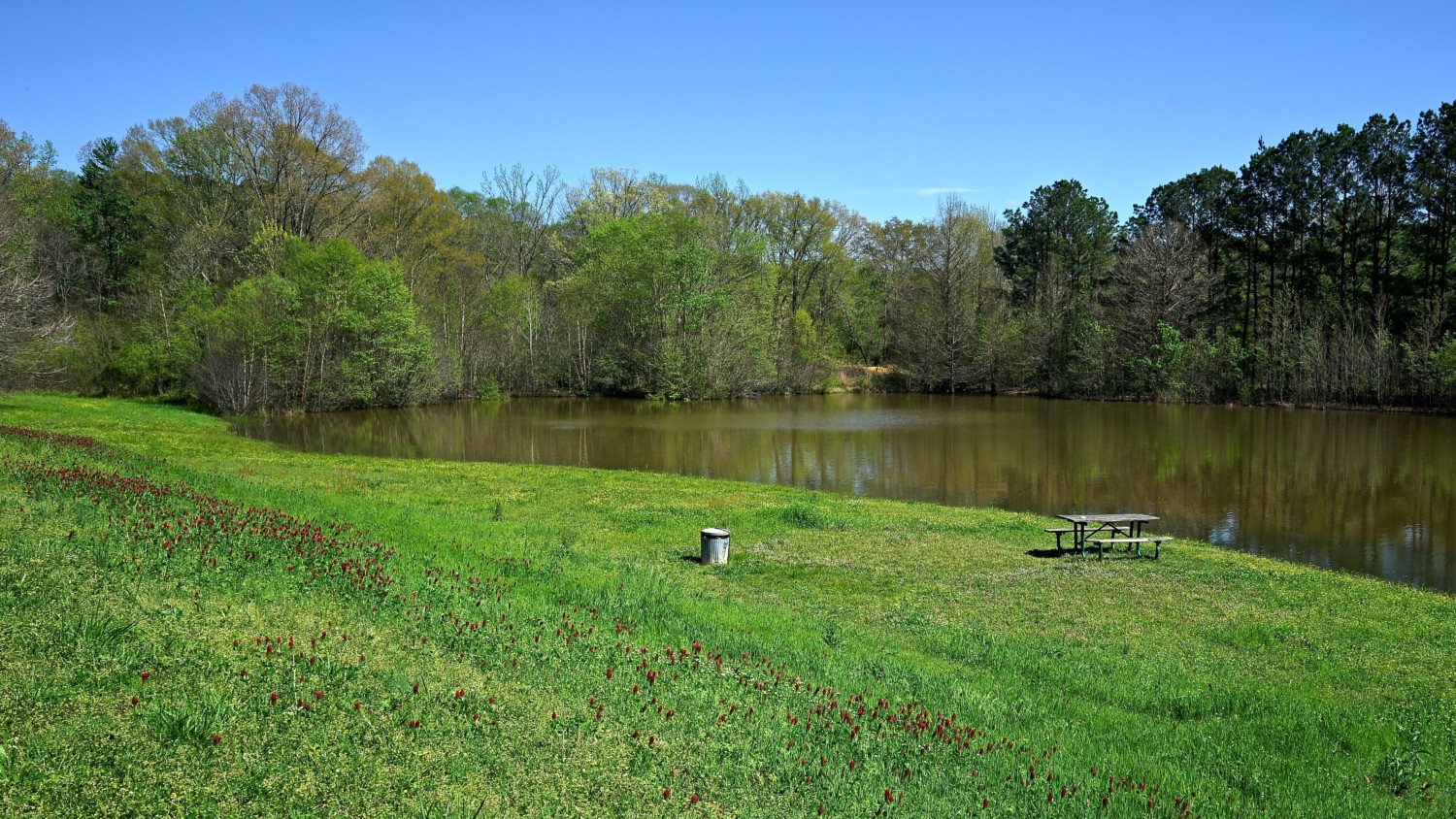 With so much to see and do, we only covered about 100 miles of the Trace per day, and we still didn't cover everything! From the evidence left by native people who made their lives along these waterways, to sections of the old trace where you can visualize the difficulties faced by those early travelers … the history of our country is laid out along the route.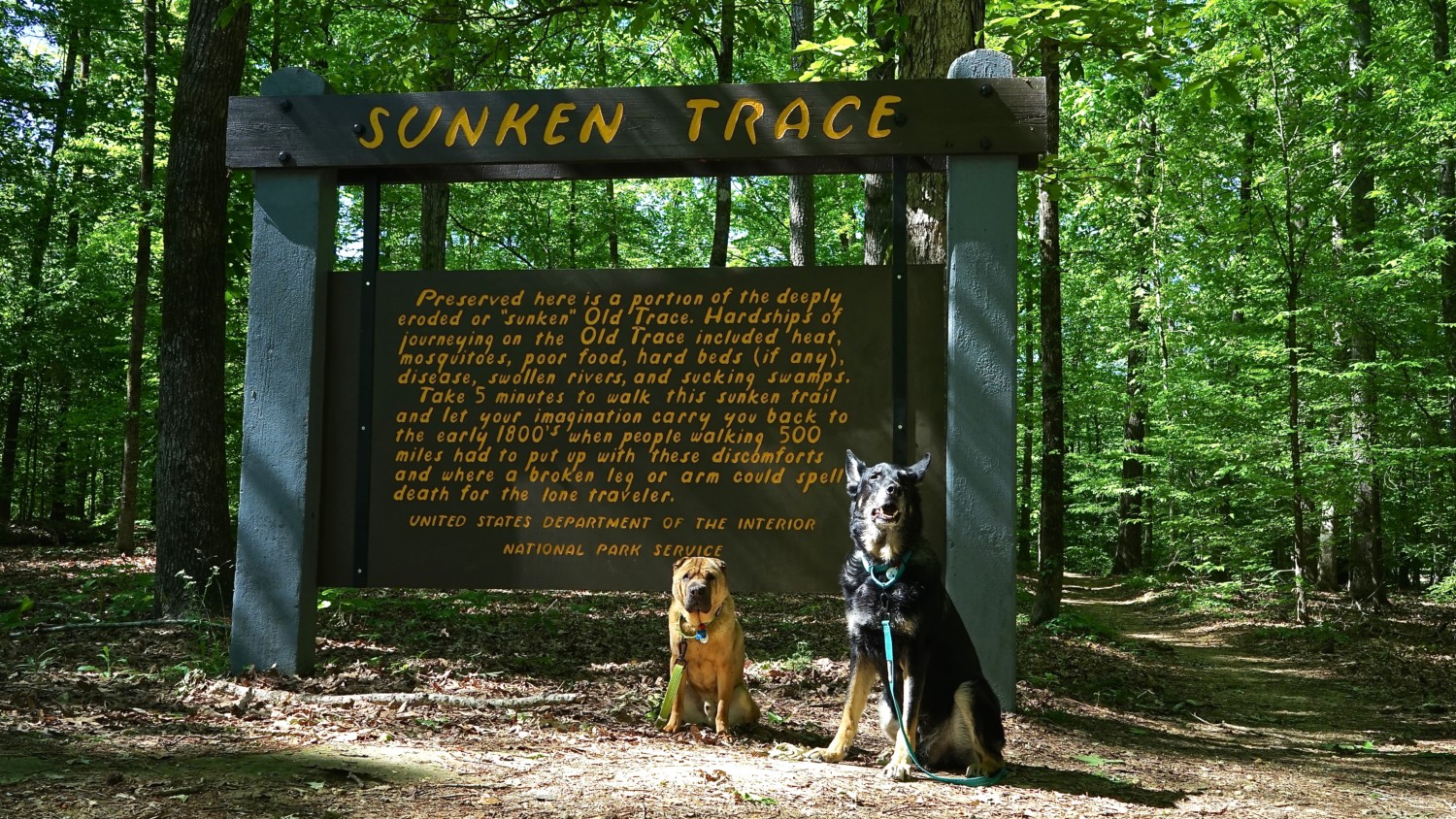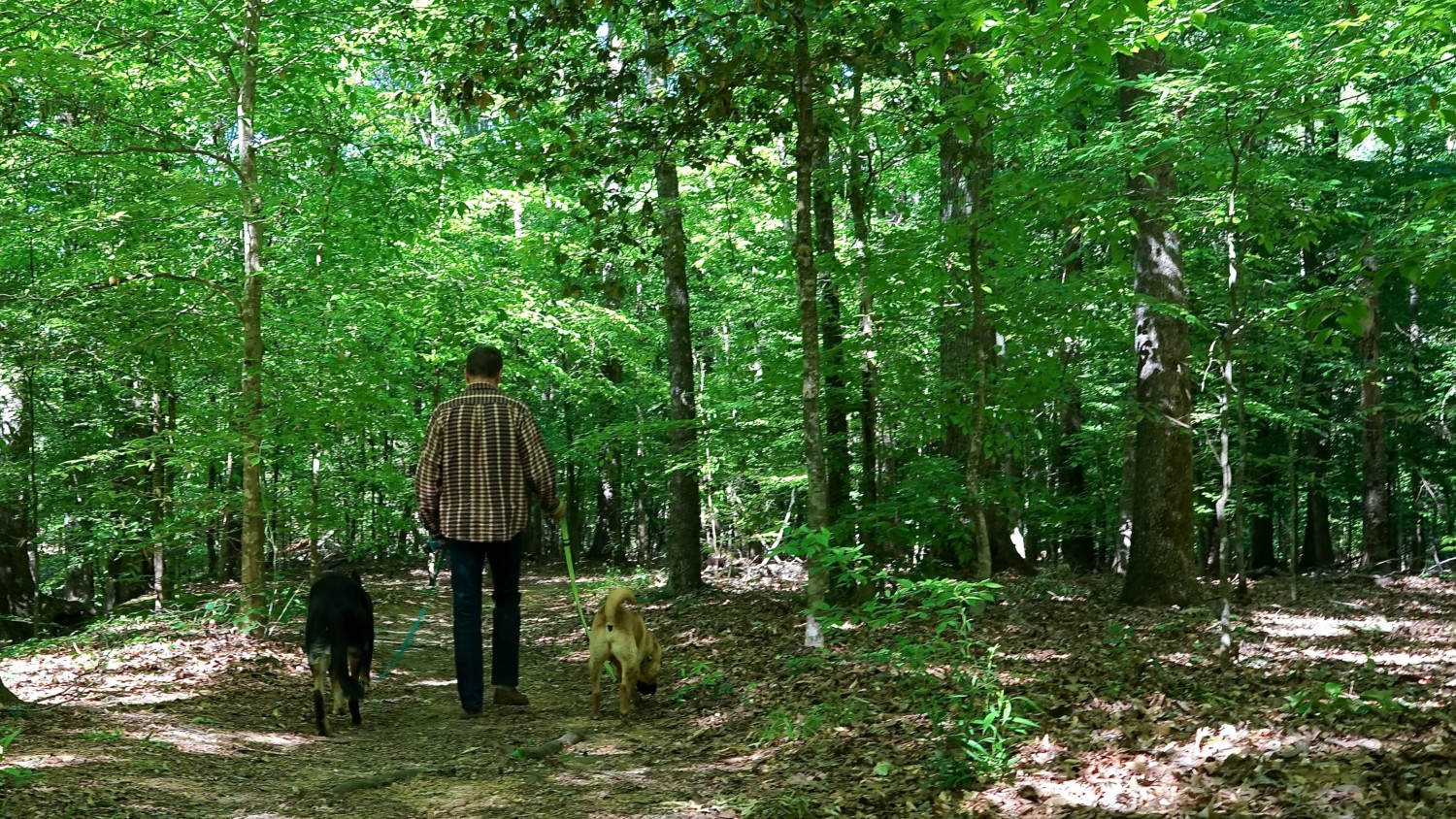 Appreciating the changing landscapes is another enchanting part of the Trace. From thick forests, to boggy cypress swamps, over 2,000 types of plants live and bloom here. We love visiting in the spring while the dogwoods and wildflowers are in bloom, but there is no question that traveling the Trace in the fall, with all the maples and oaks in their full glory, would be spectacular as well.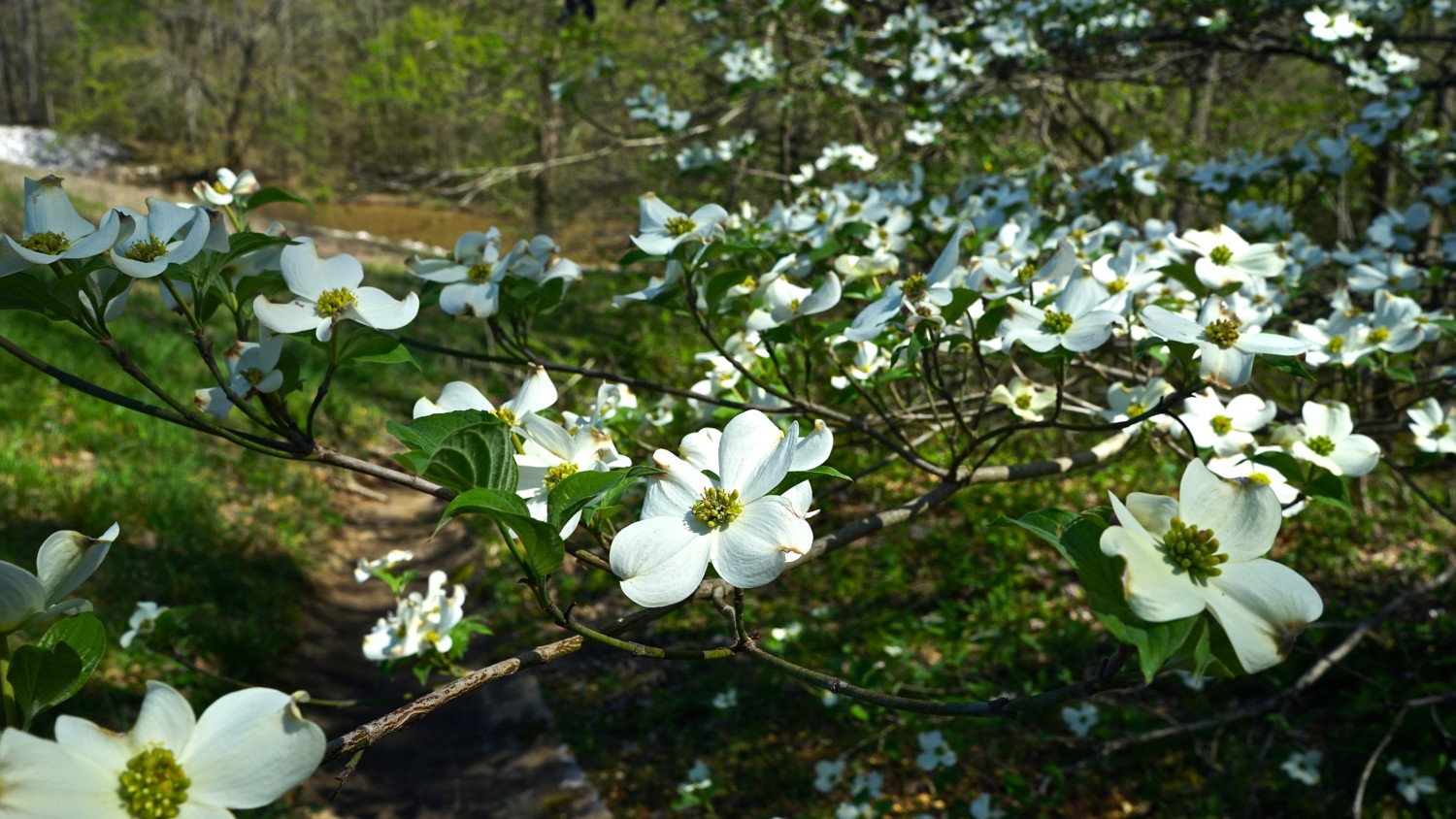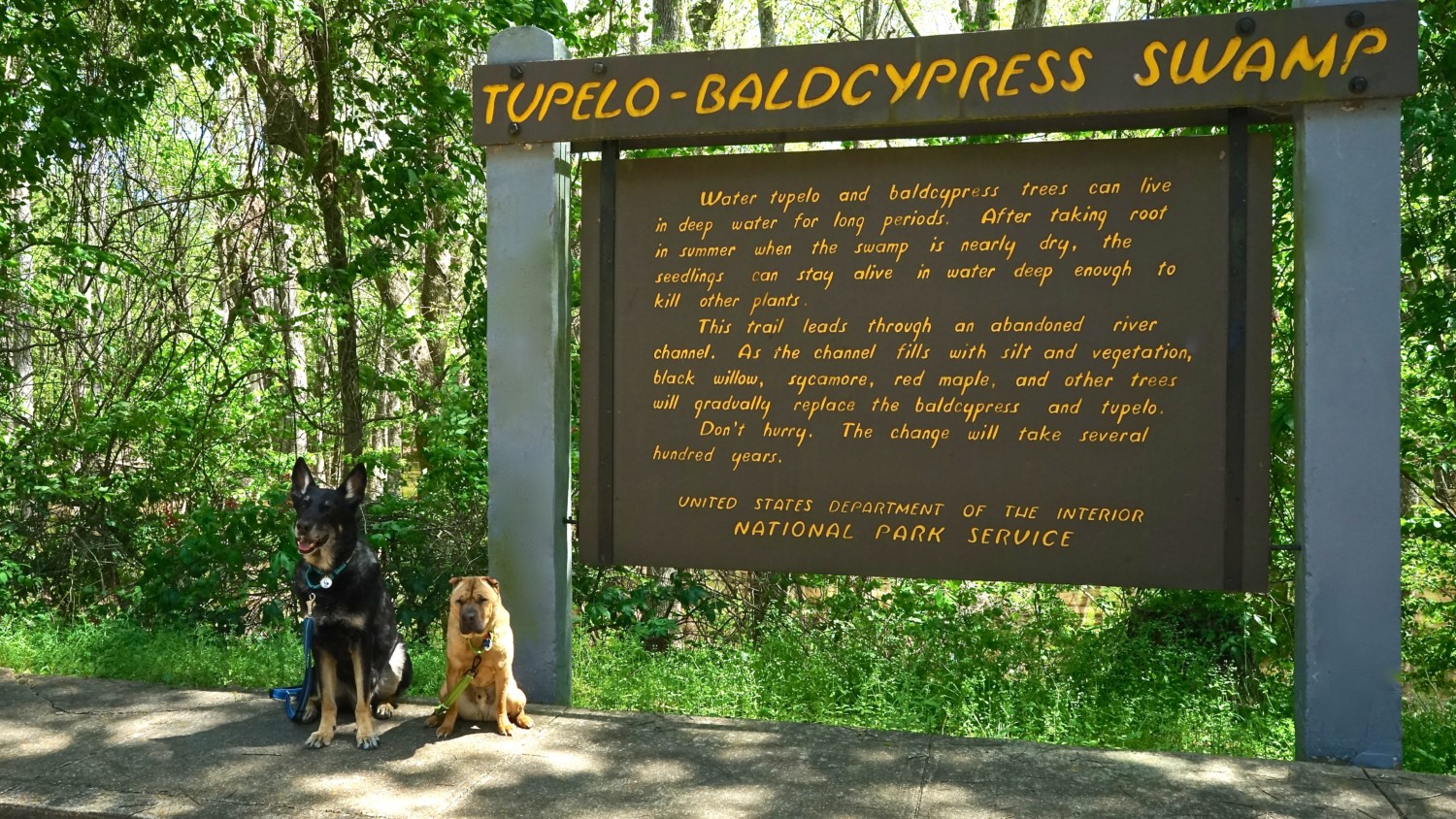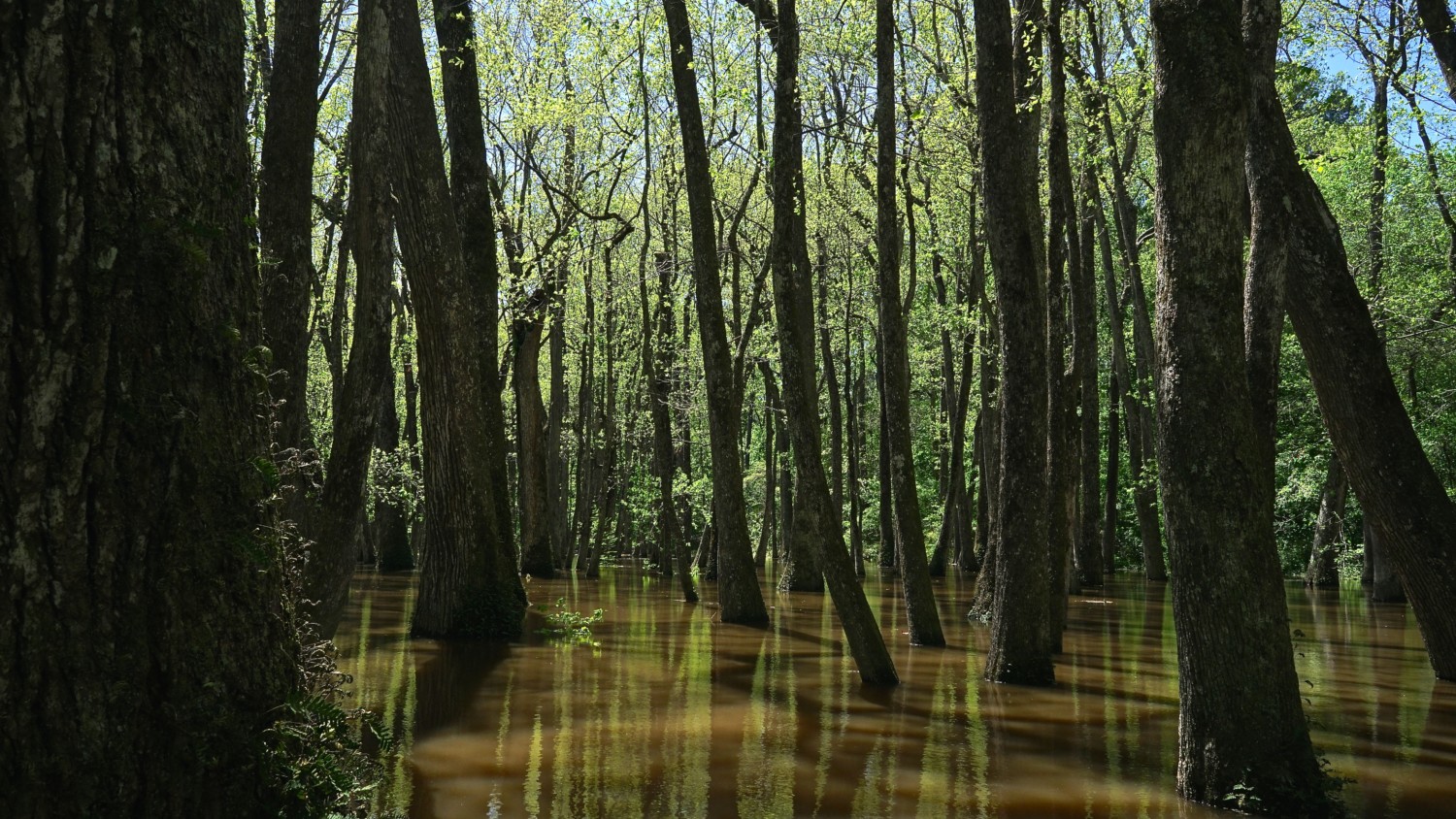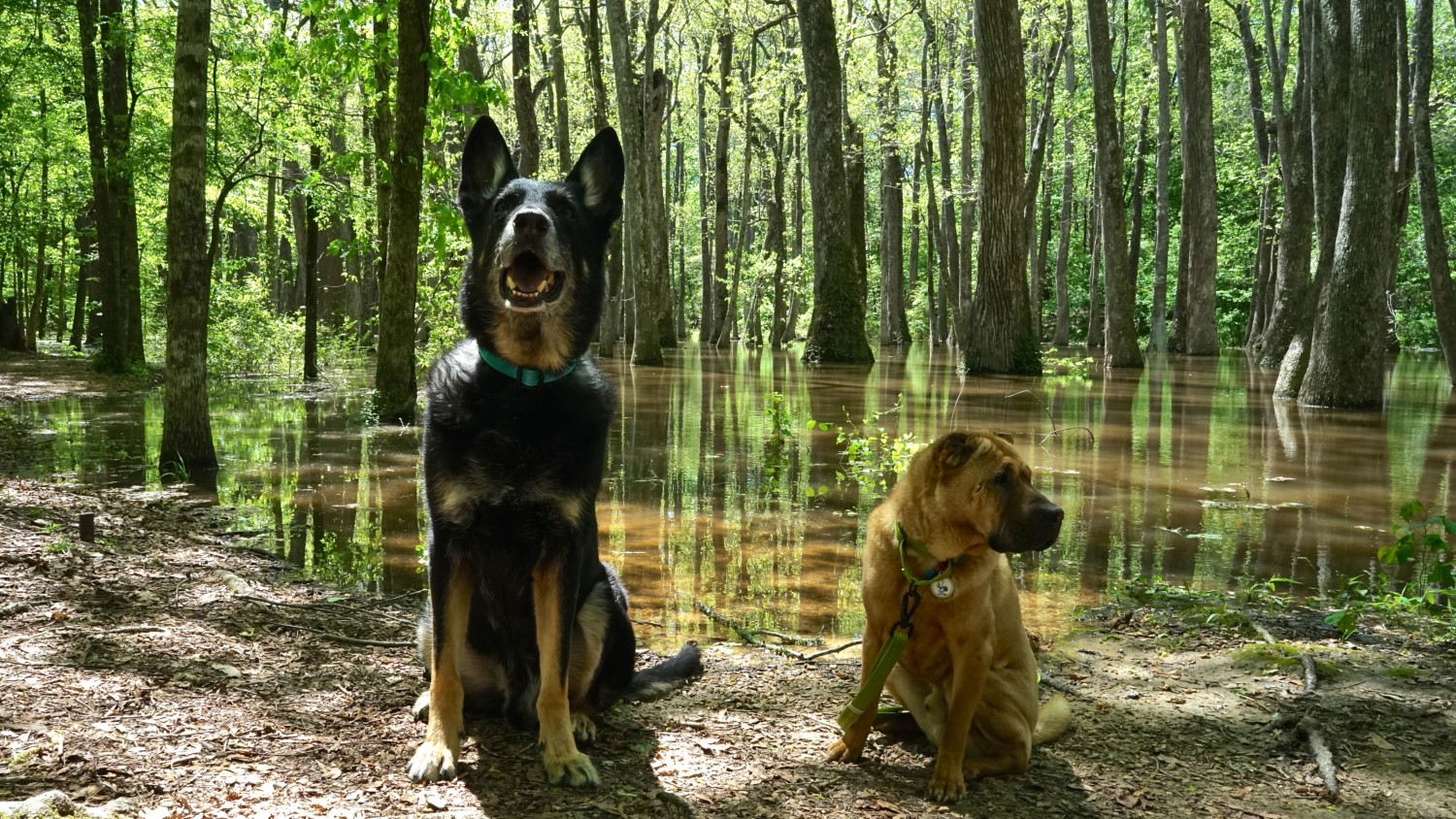 There are overnight accommodations in the towns and cities located along the Trace, and plenty of camping options adjacent to the route. We were lucky to score a campsite at Davis Lake in the Tombigee National Forest one night, and at Rocky Springs the next. If you're passing through at more popular times of the year, reservations are recommended.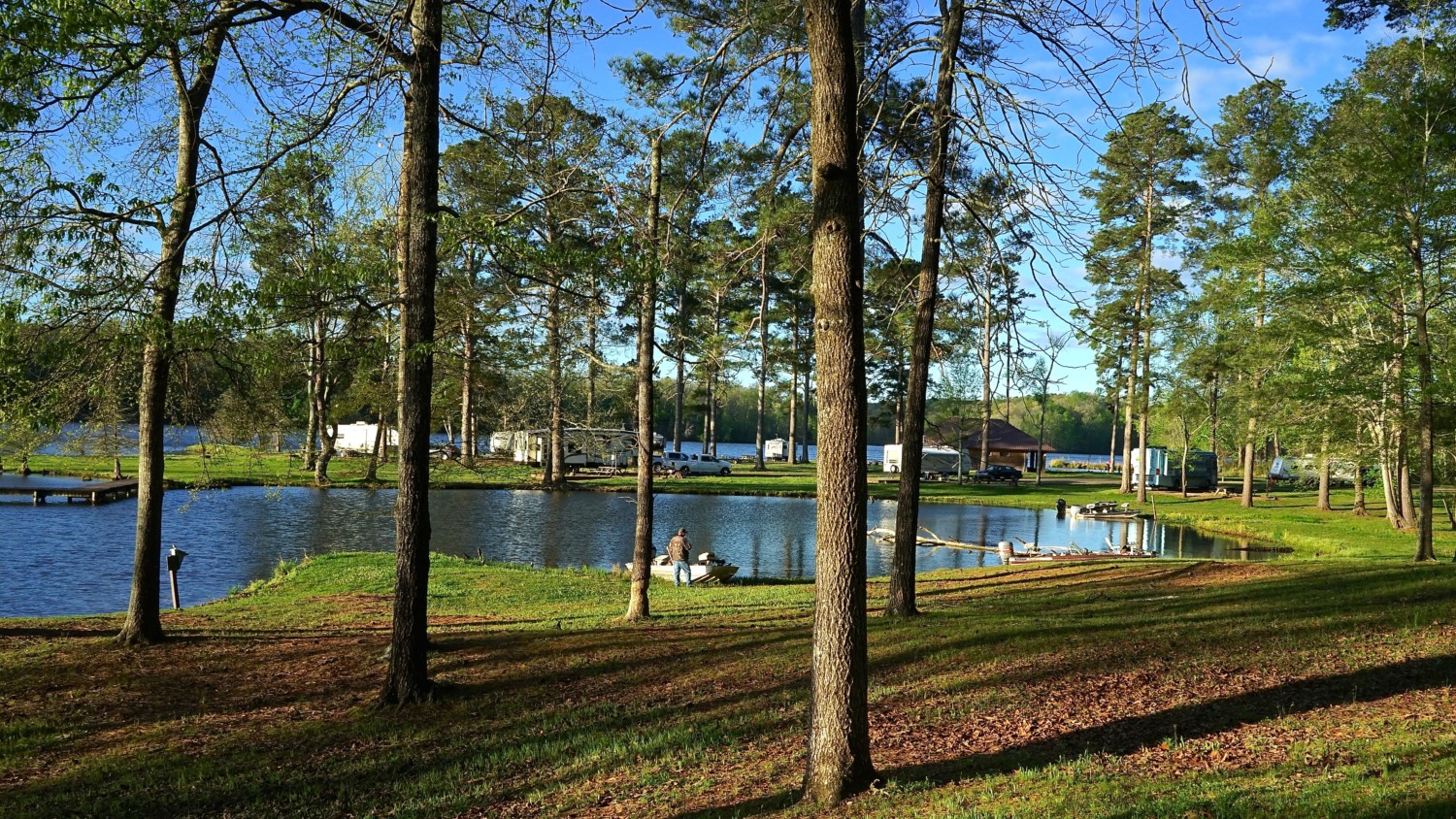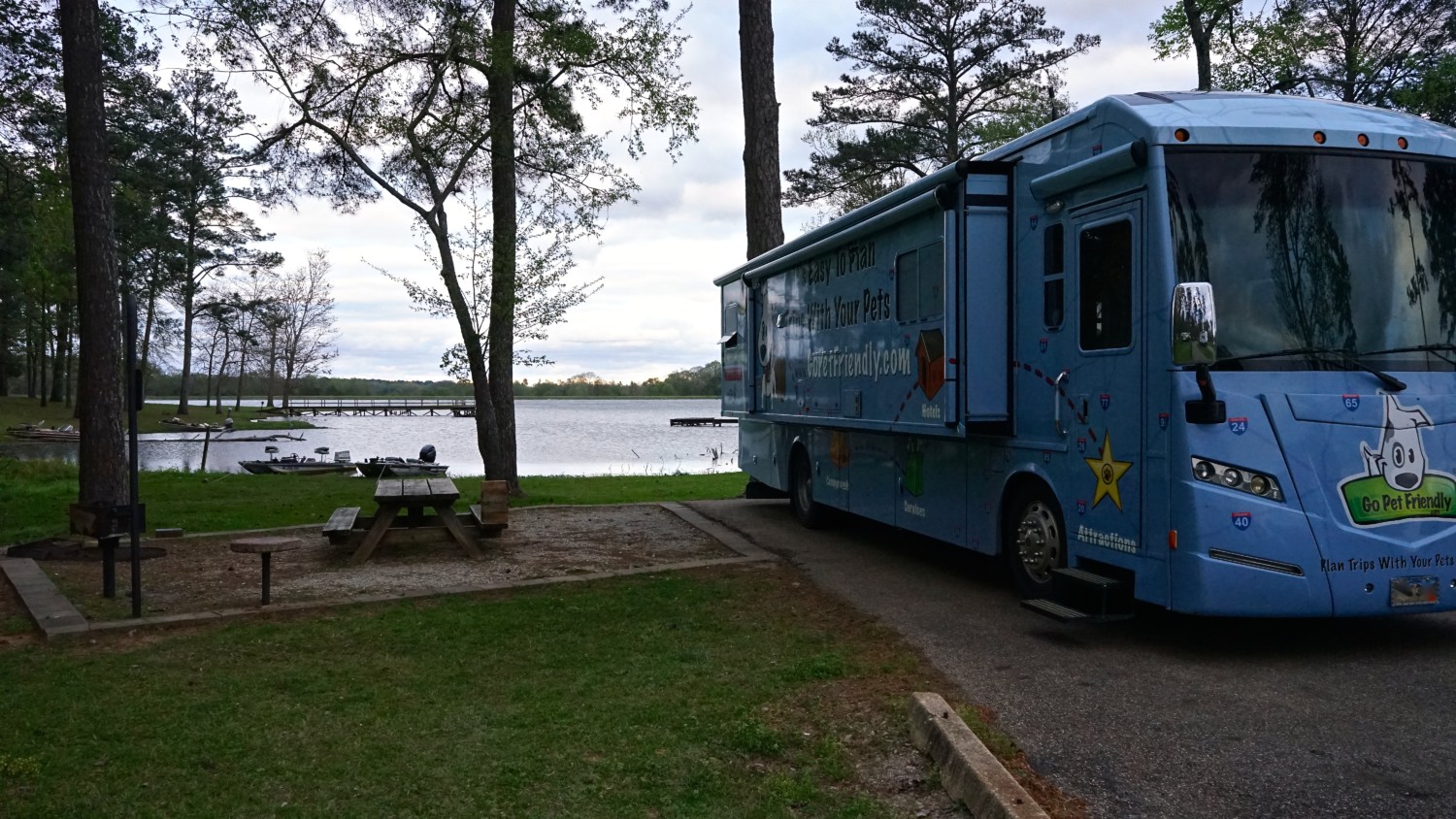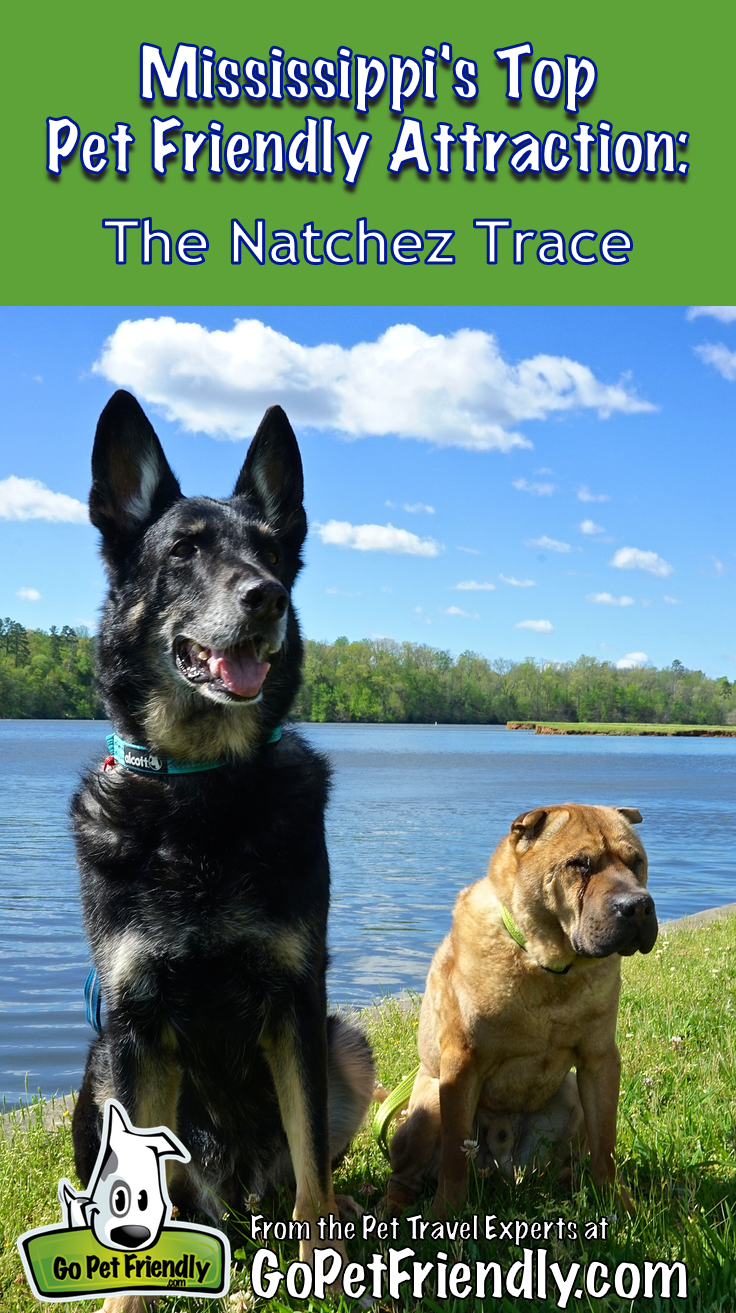 The Trace leaves it's own deep impressions on everyone who passes. For today's travelers this is a sacred place where explorers have passed for thousands of years. It's pure and tranquil, and provides welcome relief from the hustle and constant bombardment of marketing messages we experience as we make our way around the modern world. Here you'll find the unique combination of time travel and physical travel – it feeds my soul, and it's something I've only ever experienced on the Trace.
Thank You to our Sponsors
Visiting the top pet friendly attractions in the U.S. with Ty and Buster is a dream come true. We'll be blogging about each one as we go along, so fasten your seatbelt and stay tuned!
The Ultimate Pet Friendly Road Trip wouldn't be possible without the support of our wonderful sponsors: Winnebago, 2 Hounds Design, Alcott, goDog®, PetGuide.com, Red Roof Inns, Sleepypod, The Bark, PetHub, RVPetSafety.com, and The Honest Kitchen. Please be sure to visit their websites and social media pages and thank them for their participation!
Planning a pet friendly trip of your own? We'll make it easy:
Pet Friendly Hotels | Pet Friendly Destinations | Pet Friendly Activities
Amazon Affiliate Disclosure: GoPetFriendly.com LLC is a participant in the Amazon Services LLC Associates Program, an affiliate advertising program designed to provide a means for website owners to earn advertising fees by advertising and linking to amazon.com, audible.com, and any other website that may be affiliated with Amazon Service LLC Associates Program. As an Amazon Associate, the owner of this site earns a commission from qualifying purchases.
(Visited 4,059 times, 1 visits today)