Colorado National Monument – the name provides no hint of the surprise that awaits you at this little-known landmark. Though the park covers just 32 square miles, it packs a mighty punch with canyon after canyon slashing the plateau and plunging 2,000 feet to the Colorado River below. It's well worth a visit to Colorado National Monument with your dogs!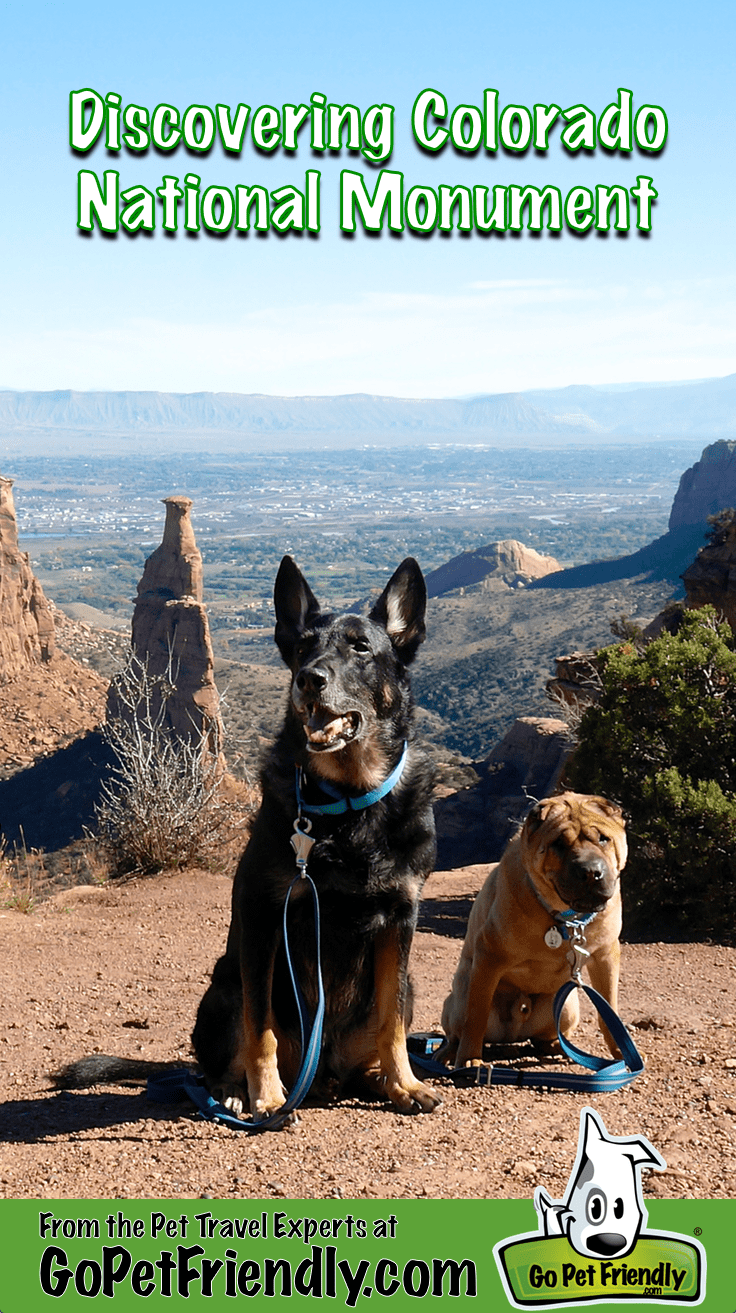 Colorado National Monument
Colorado National Monument was established in 1911, after citizens of Grand Junction inundated politicians in Washington with petitions. The hope was that the national monument would be elevated to national park status by an act of Congress, like the Grand Canyon, White Sands and Indiana Dunes – but that's yet to happen.
Though it remains a national monument, the park is managed by the National Park Service. And with NPS management comes the strict limitations on pets that we see in many national parks. At Colorado National Monument, dogs cannot go on any of the 45 miles of trails or in the backcountry. They're also not allow to accompany cyclists riding on Rim Rock Drive. You can walk with your pets in the campground and a long paved roads.
READ MORE ⇒  The Most Pet Friendly National Parks in America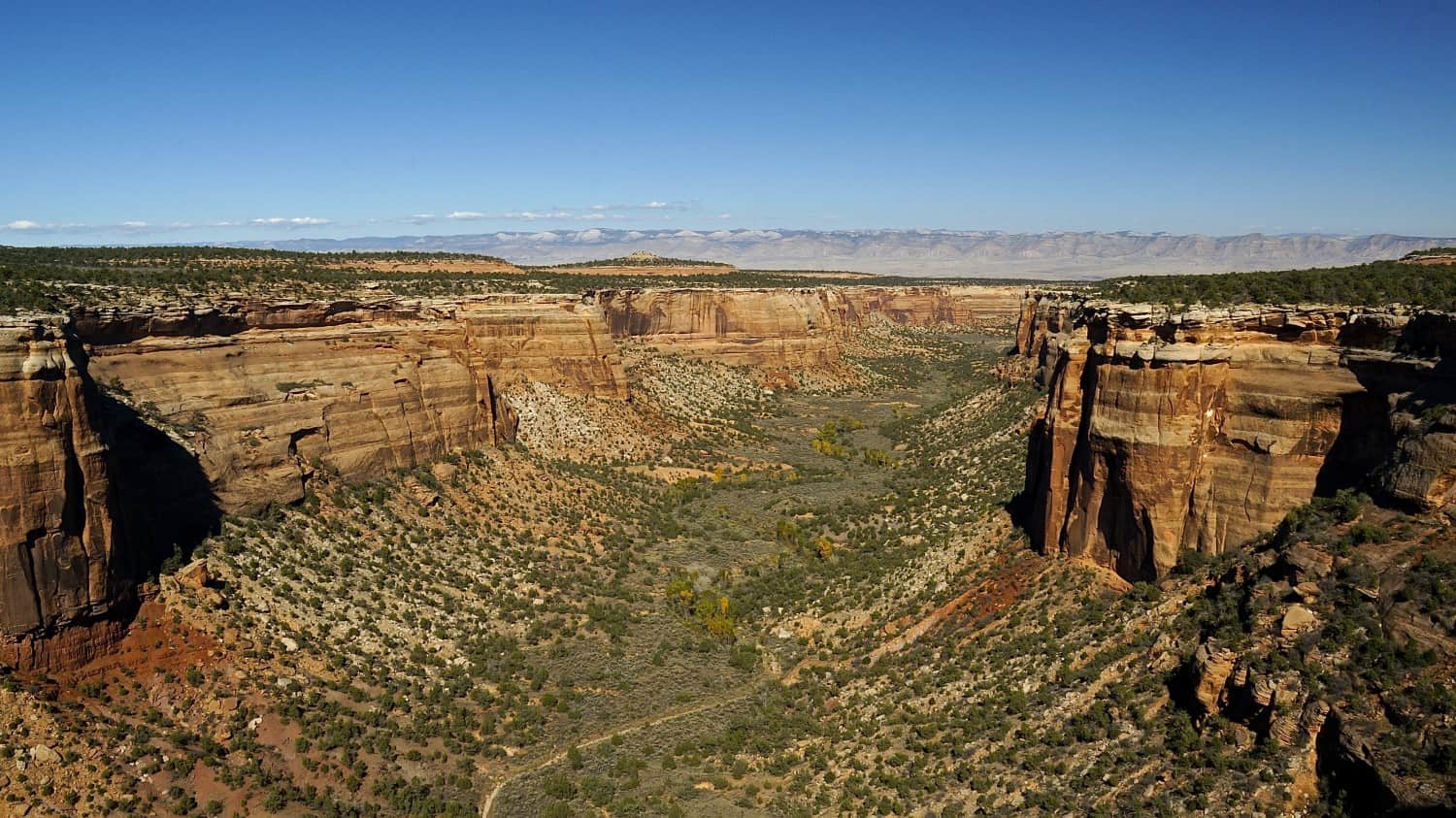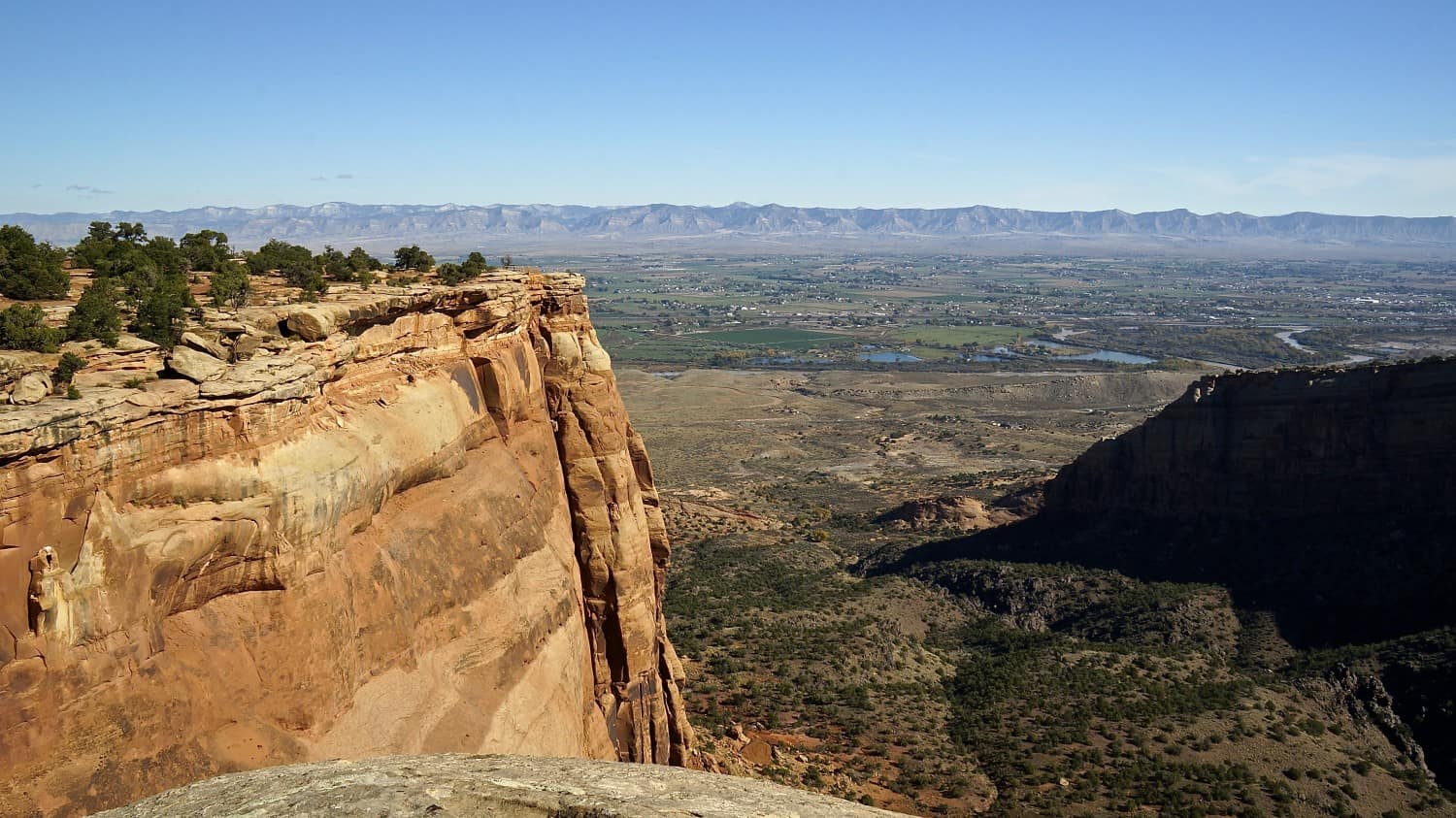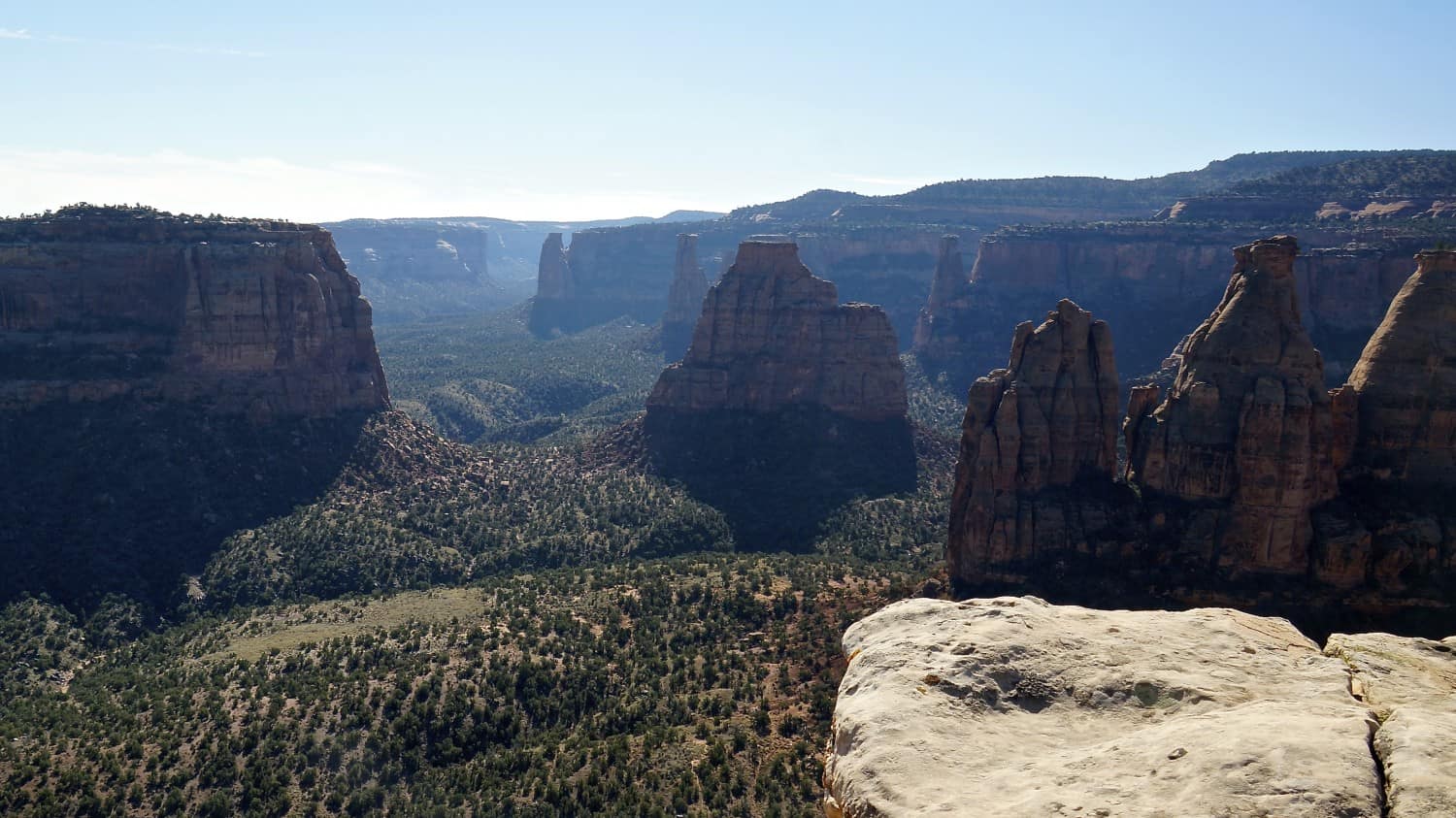 The Views From Rim Rock Drive
So why, in the name of all that's furry, am I recommending you visit a place where pets can't go on the trails?! The answer is simple: the views from Rim Rock Drive. This 23-mile road skirts the rim of the plateau, offering nineteen viewpoints to stop and admire the scenery. And it will take your breath away.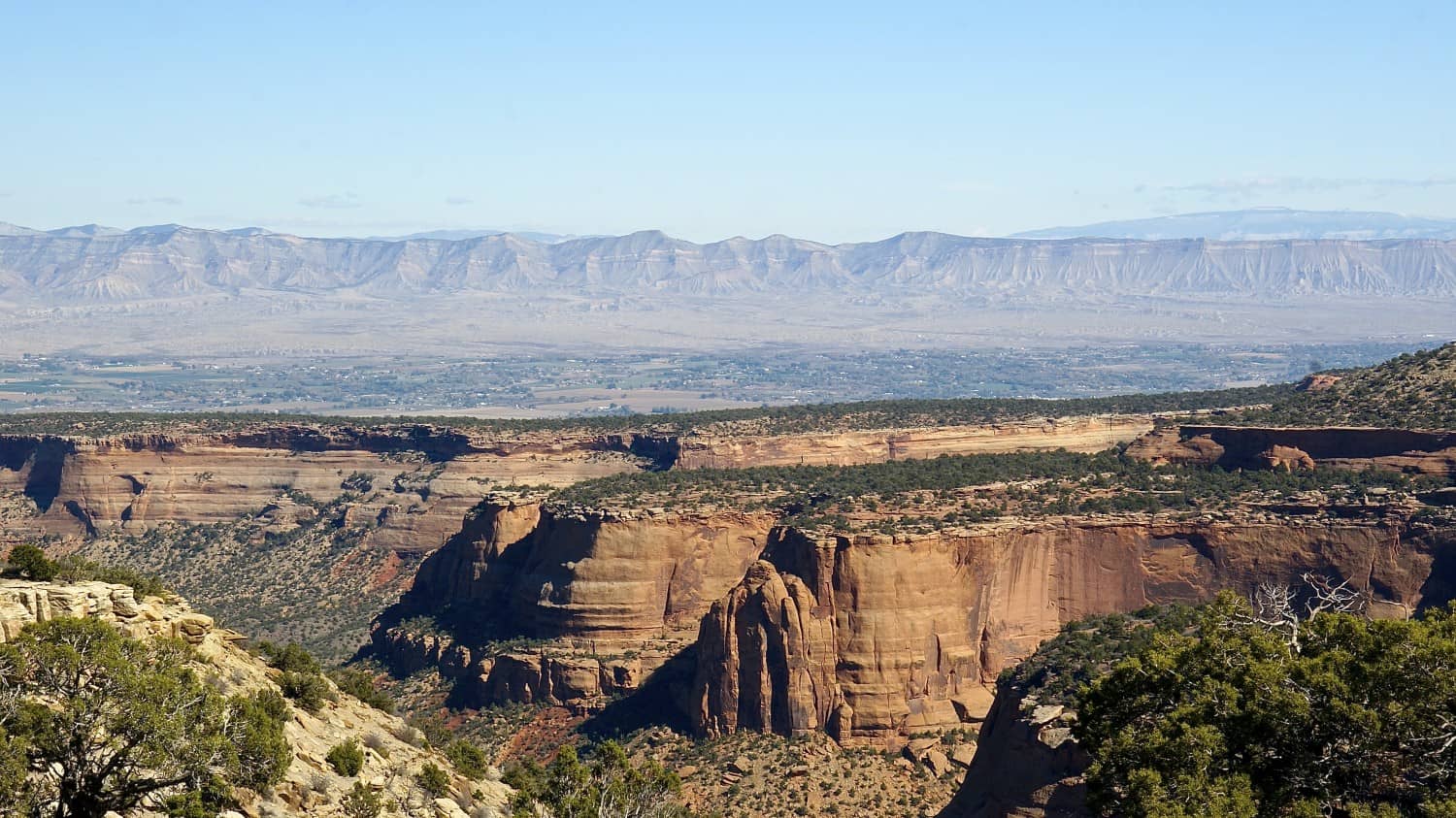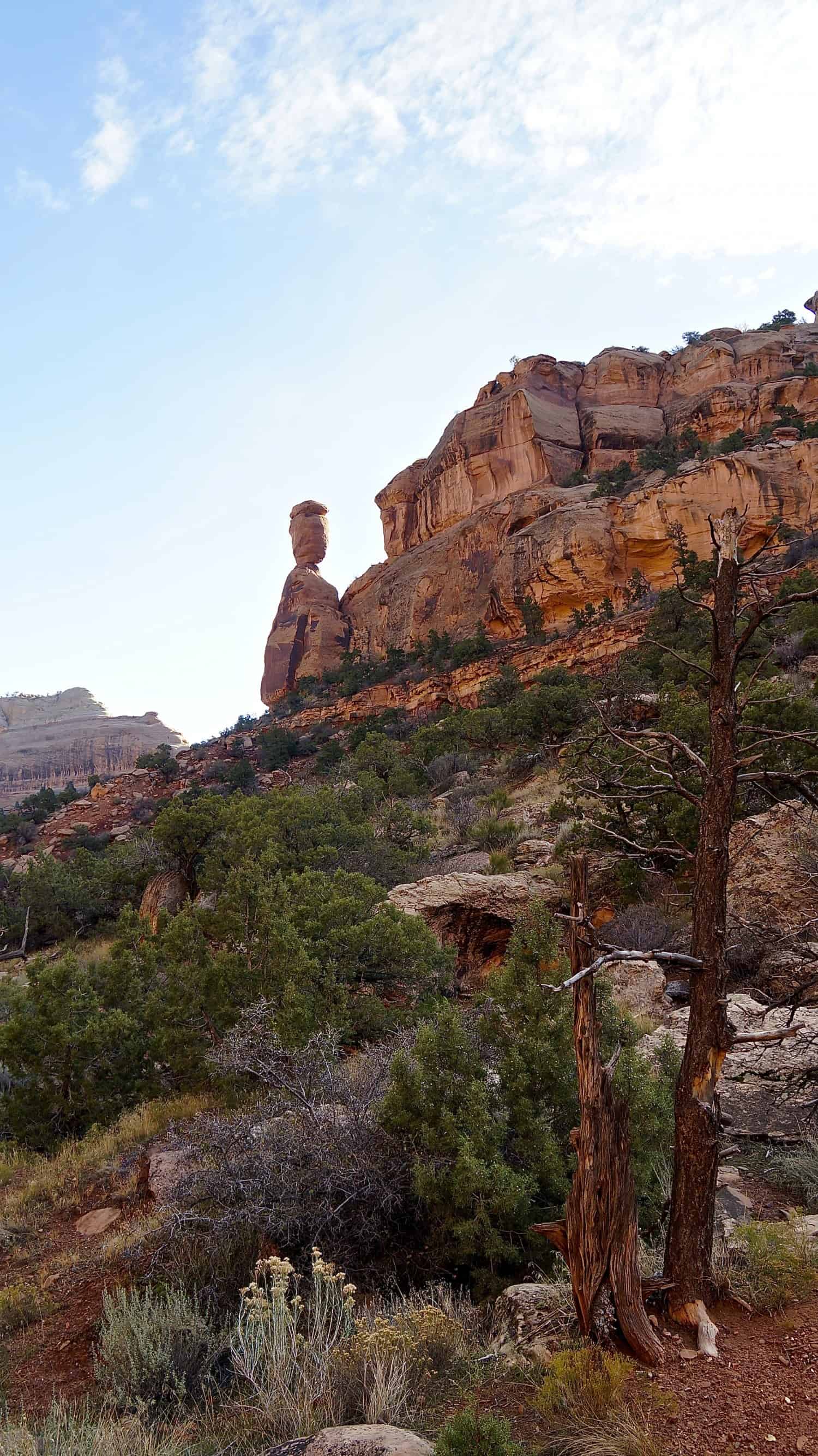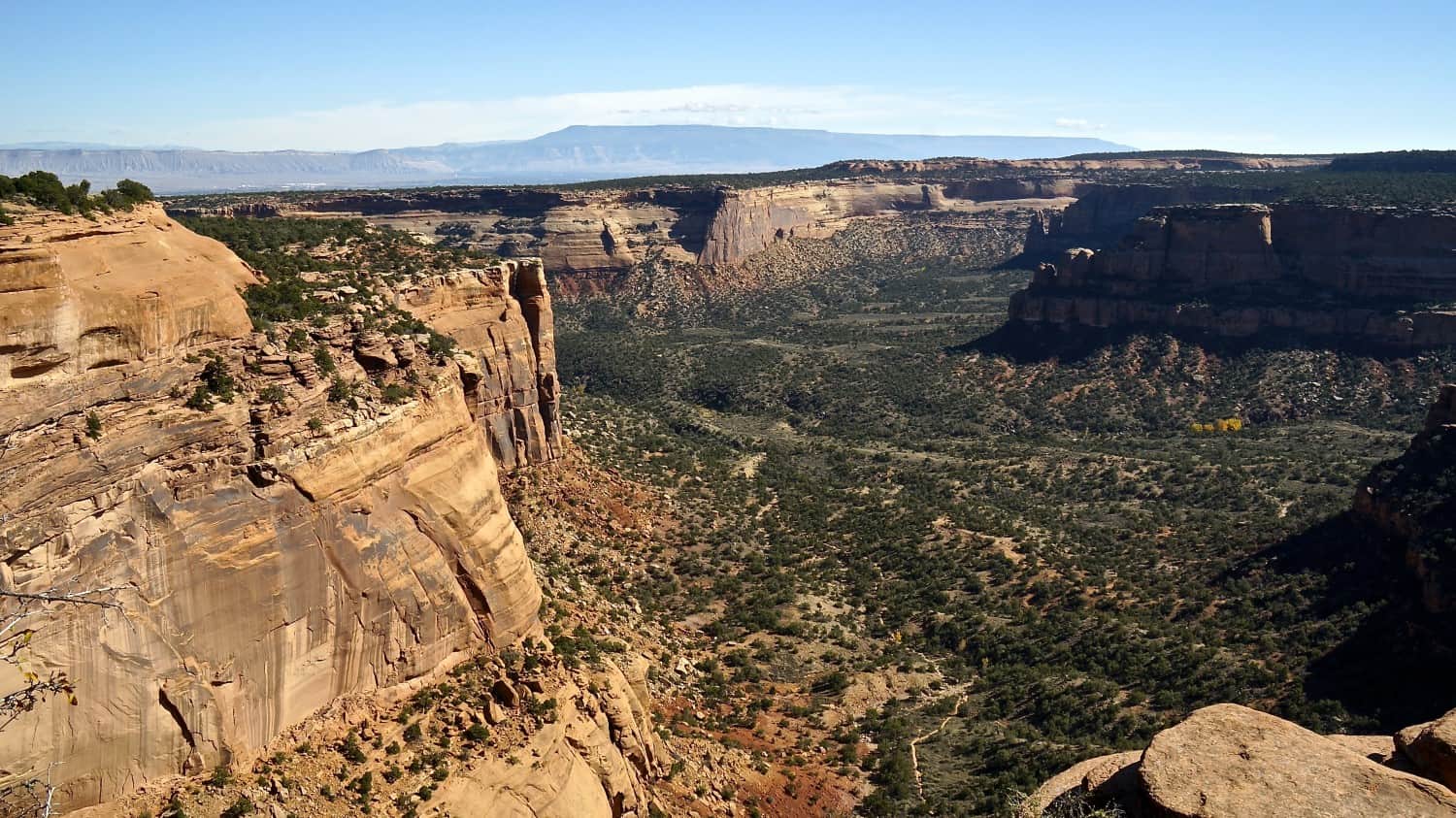 The entire park is a display of the erosive powers of wind, water, ice, and time. And it seems the views around every corner are more spectacular than the last.
READ MORE ⇒  Find National Parks Where Your Pup Can Become a BARK Ranger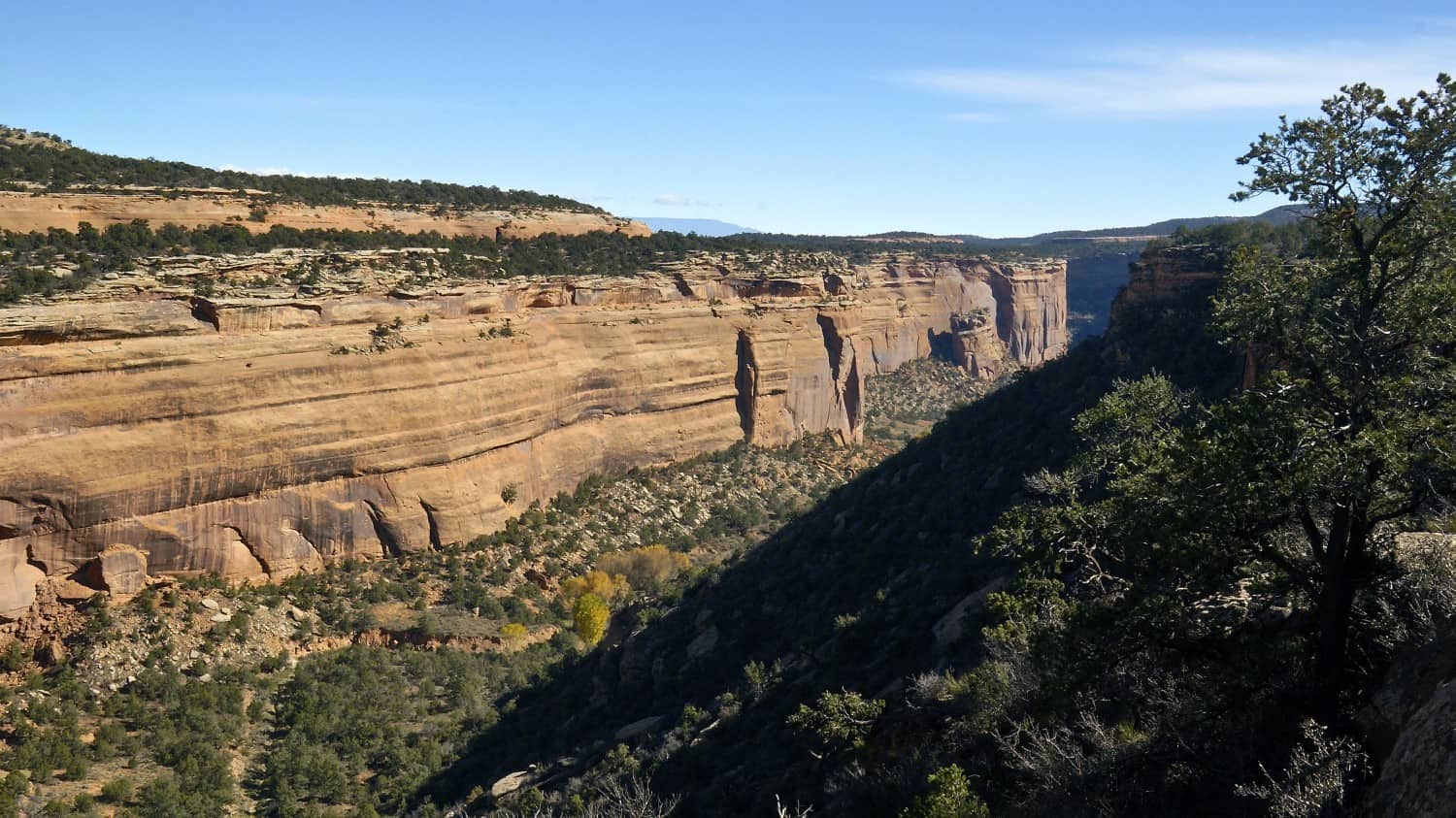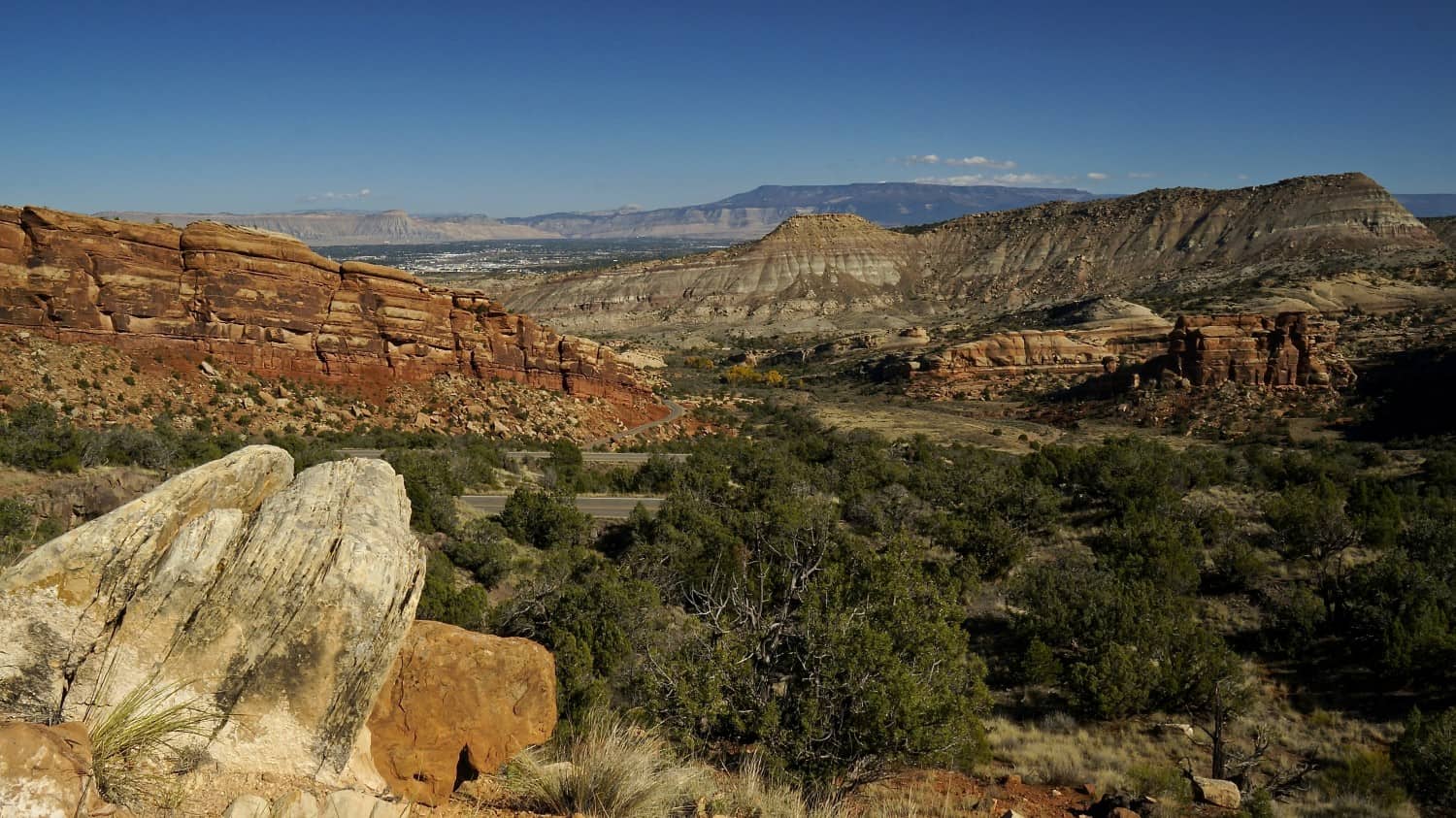 Allow plenty of time to thoroughly enjoy the drive. In fact, pack a picnic and make a day of it! And remember to bring plenty of water. At elevations between 4,500 and 6,500 feet you and your pet can both become dehydrated quickly.
Pet Friendly Hiking Near Colorado National Monument
When you're ready to hit the trails, there are plenty of pet friendly places to hike near Colorado National Monument! Just west of the park is McInnis Canyons National Conservation Area. Administered by the Bureau of Land Management (BLM), dogs are welcome off-leash on miles of trails through canyons with views of the Colorado River.
Bangs Canyon Recreation Area borders Colorado National Monument to the east and also offers an abundance of pet friendly hiking options. If you still haven't gotten enough hiking, the North Fruita Desert BLM, Dominguez-Escalante National Conservation Area BLM, and Uncompahgre National Forest are all short drives away.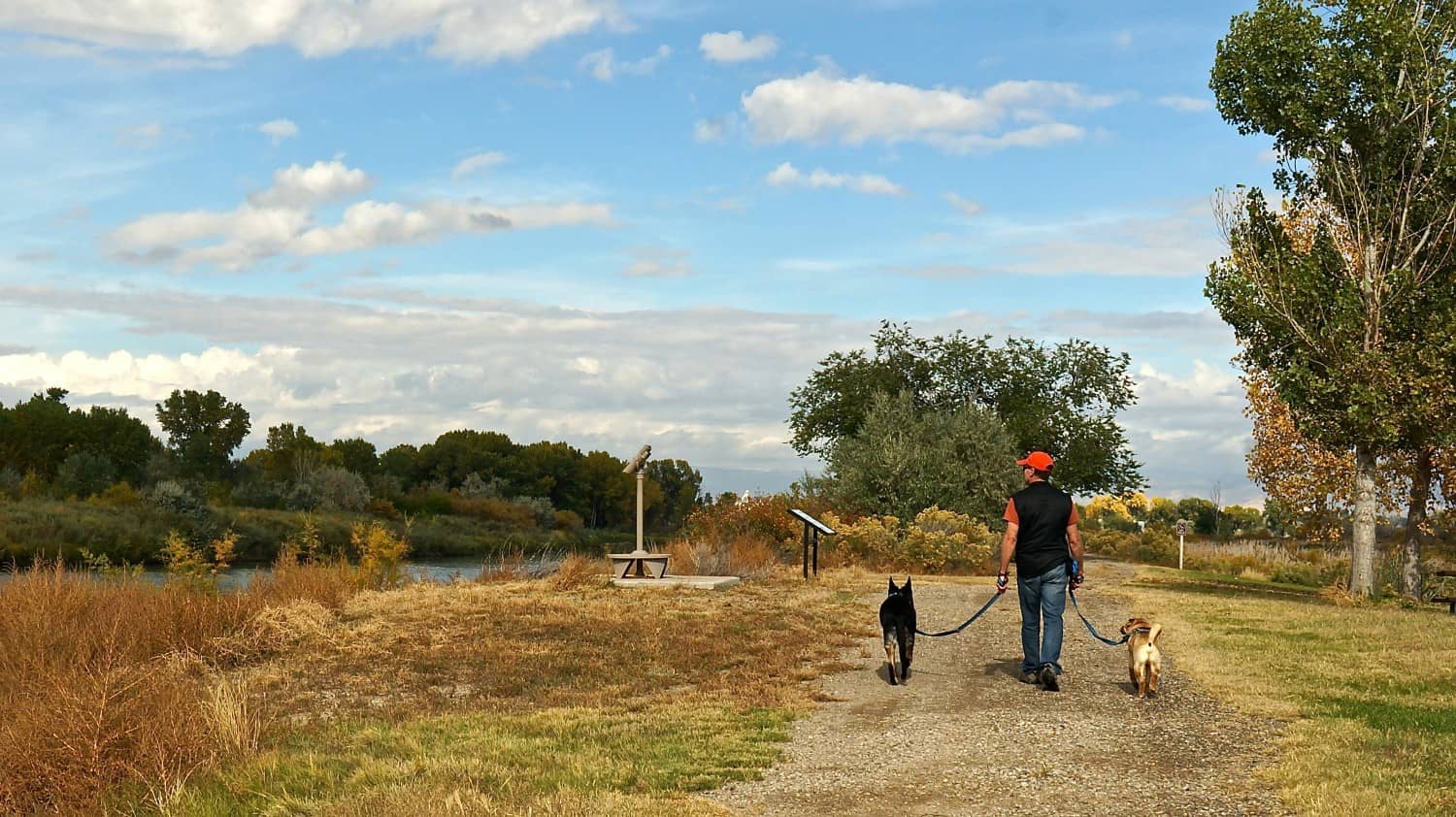 Urban Hiking
If urban hiking is your thing, you'll find plenty of options in Grand Junction. Canyon View City Park has a paved path that winds around the soccer fields, past the tennis courts, around the playground, and over to the off-leash dog park. If your dog prefers not to be surprised by off-leash dogs on the trail, he'll enjoy this more than a hike on BLM land, where leashes are optional in most areas. Buster and Ty thought it was the perfect place to stop and sniff the roses.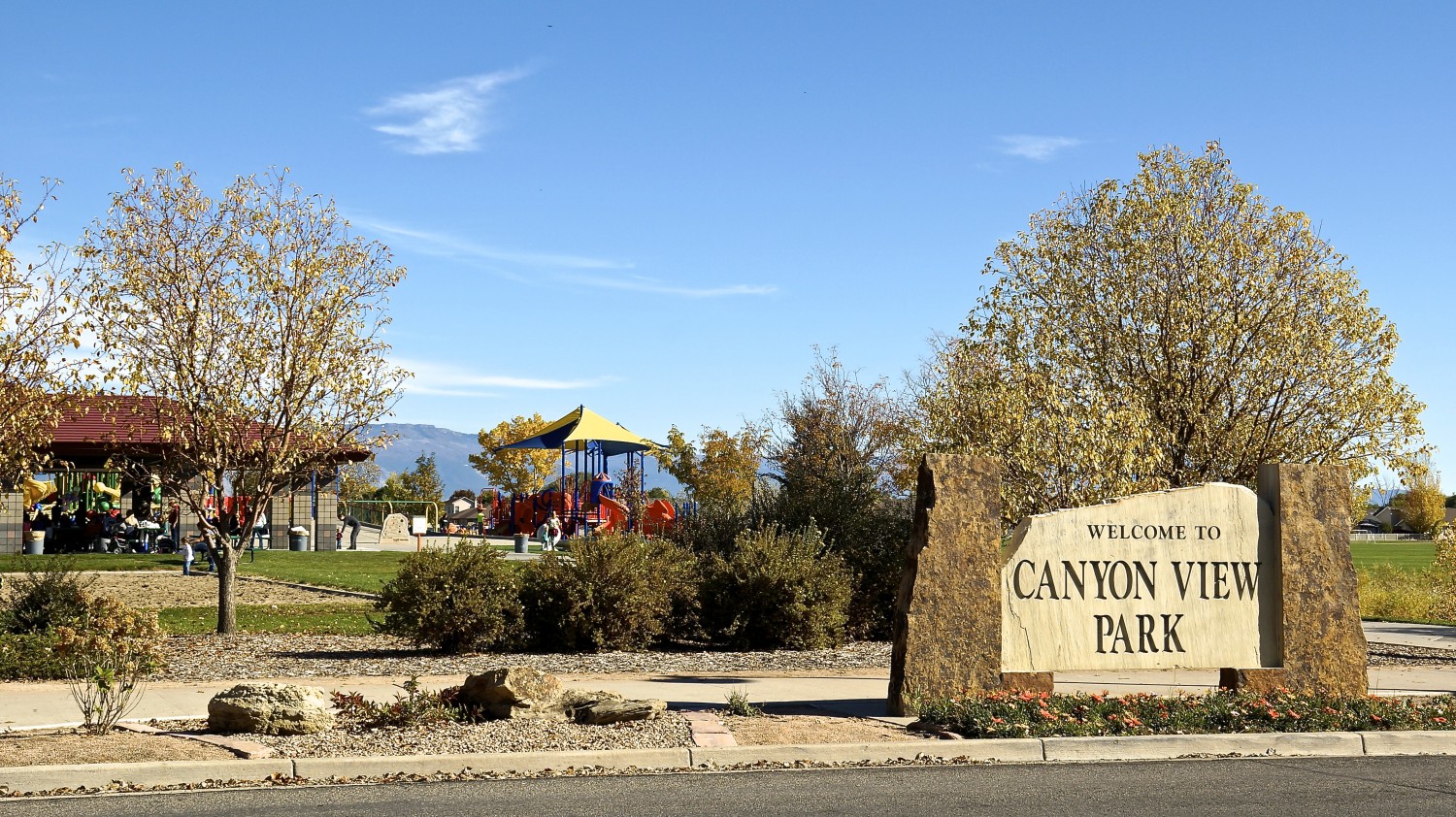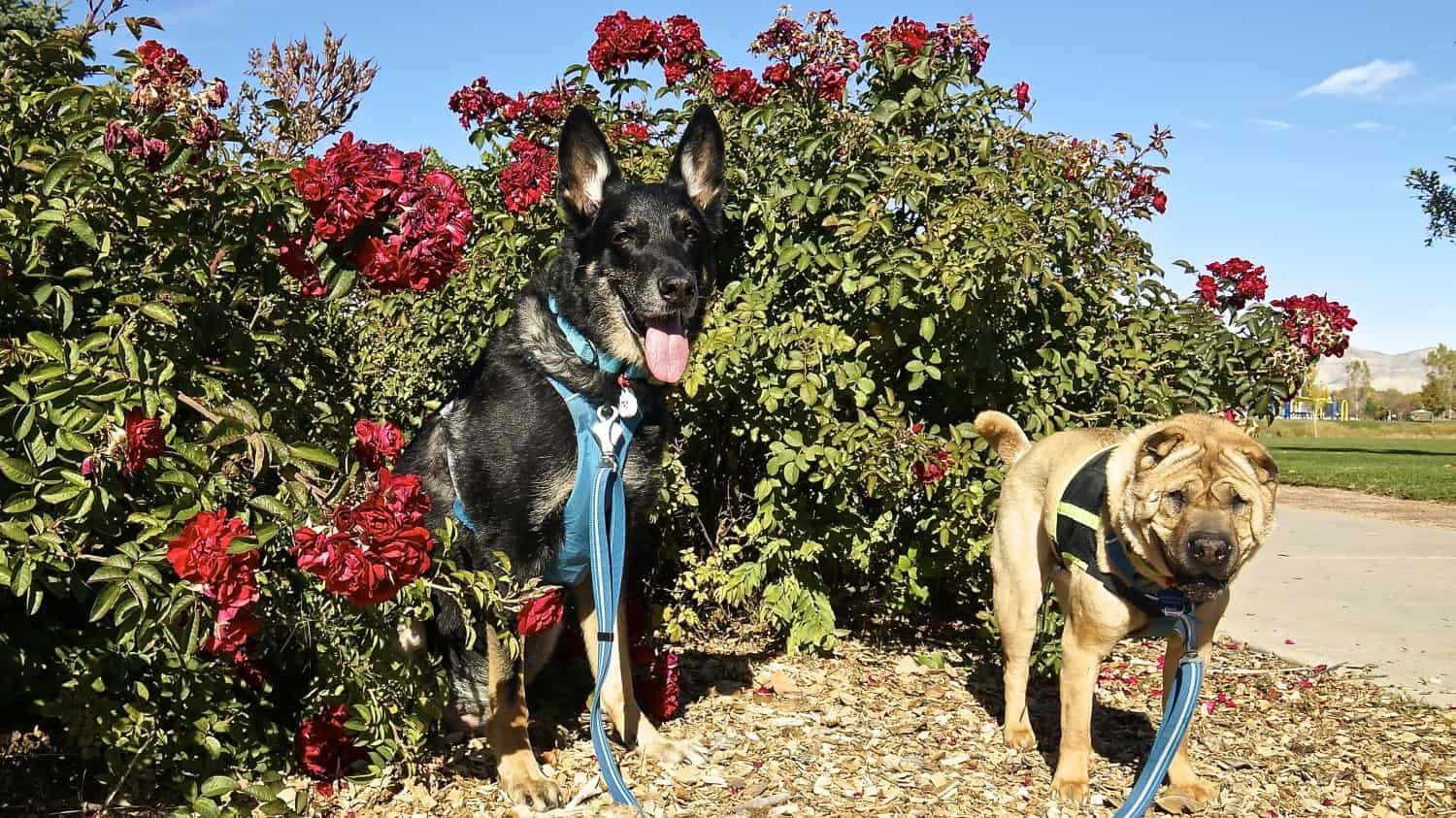 We also took the opportunity to admire some lovely old homes in the North 7th Street National Historic District. And from there we enjoyed strolling Grand Junction's Main Street. Don't miss Main Street Bagels for a delicious treat which you can enjoy at their dog friendly seating area.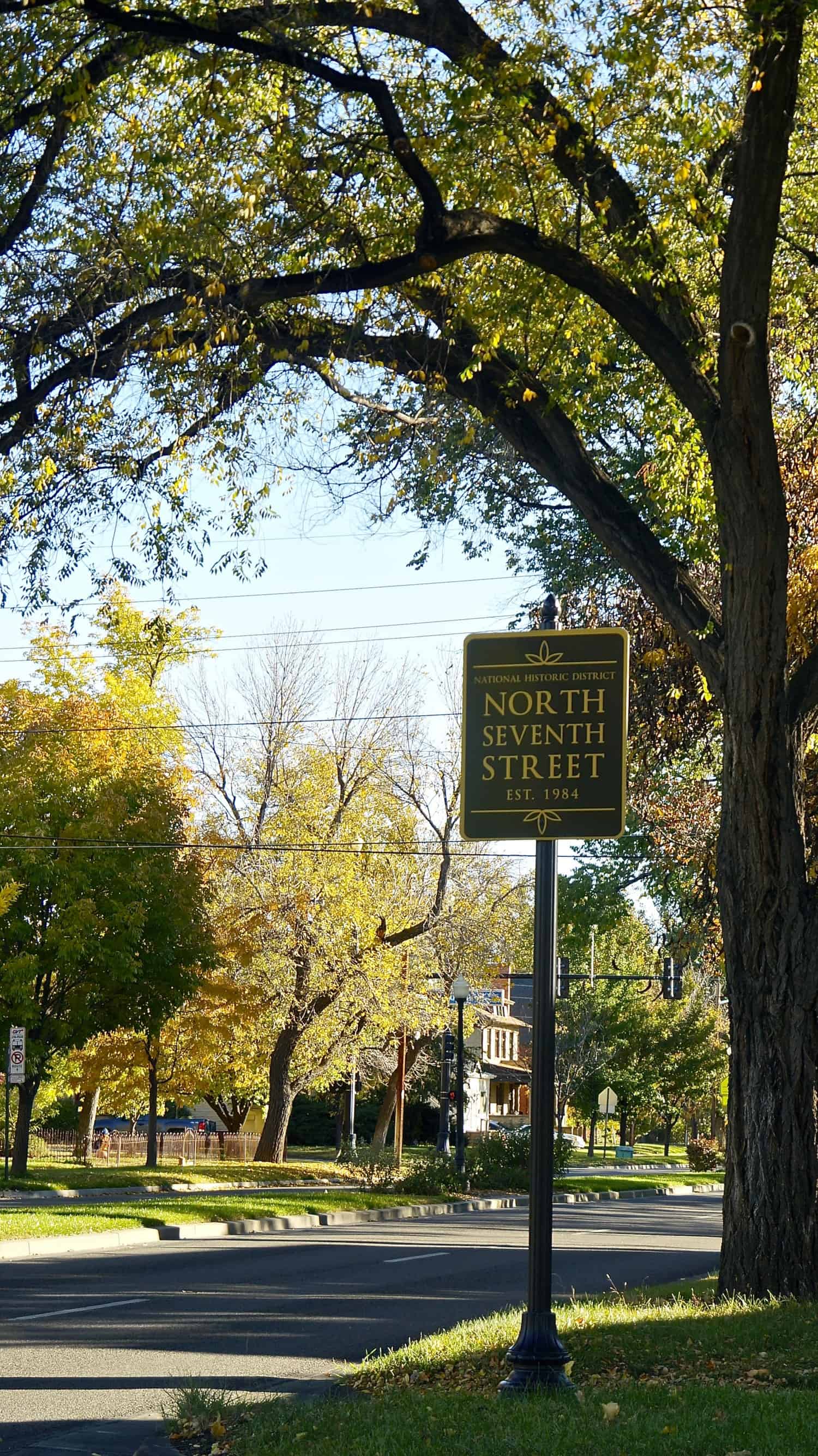 James M. Robb – Colorado River State Park
There are several pet friendly hotels in Grand Junction to choose from. But, after reading Nina's review of James M. Robb State Park on Wheelin' It, we knew it was the place for us! The campground has fantastic views, the sites are spacious and well-maintained, and we had plenty of places to walk the dogs.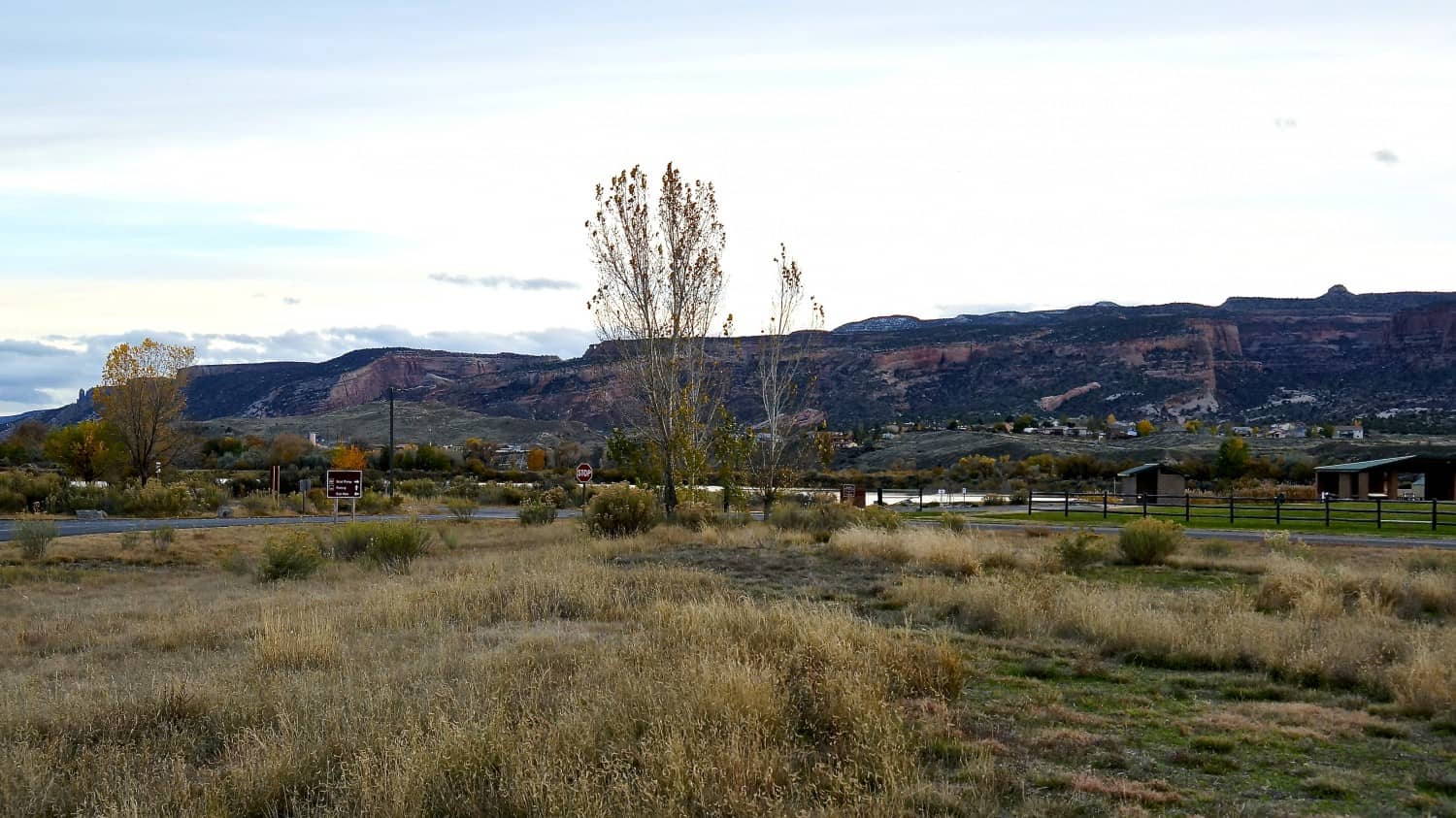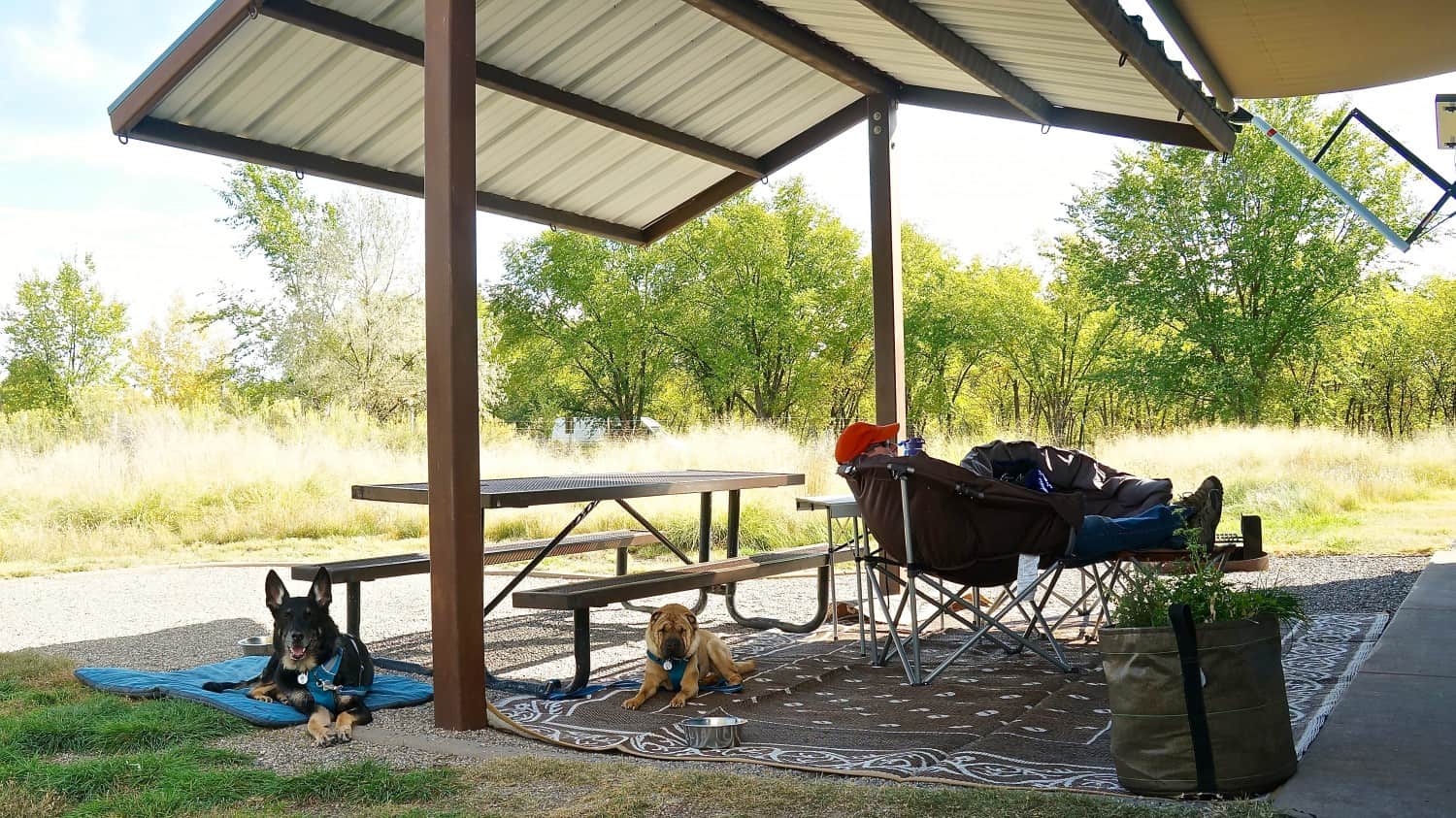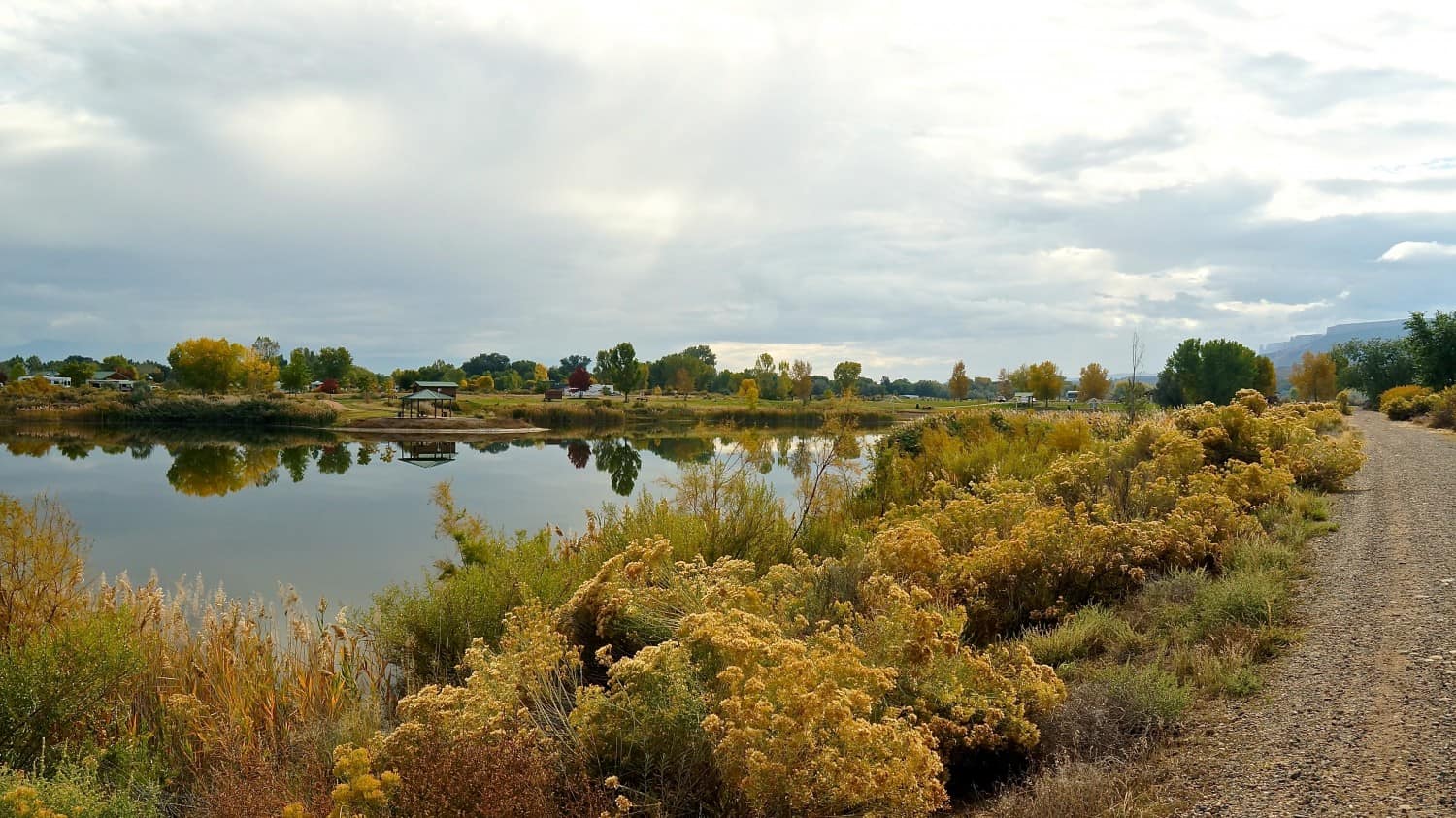 So, it appears my mother was right – you should never judge a book by it's cover. Or a national monument by it's name! Colorado National Monument thoroughly impressed us. I hope that our paws-on-the-ground research inspires you to see it for yourself.
Amazon Affiliate Disclosure: GoPetFriendly.com LLC is a participant in the Amazon Services LLC Associates Program, an affiliate advertising program designed to provide a means for website owners to earn advertising fees by advertising and linking to amazon.com, audible.com, and any other website that may be affiliated with Amazon Service LLC Associates Program. As an Amazon Associate, the owner of this site earns a commission from qualifying purchases.
(Visited 9,562 times, 1 visits today)