Updated: November 2021
Originally Posted: May 2018
More Americans are traveling with their pets, and national parks are always popular destinations. Now your pet can also join the fun by collecting Bark Ranger tags at more than thirty locations across the country!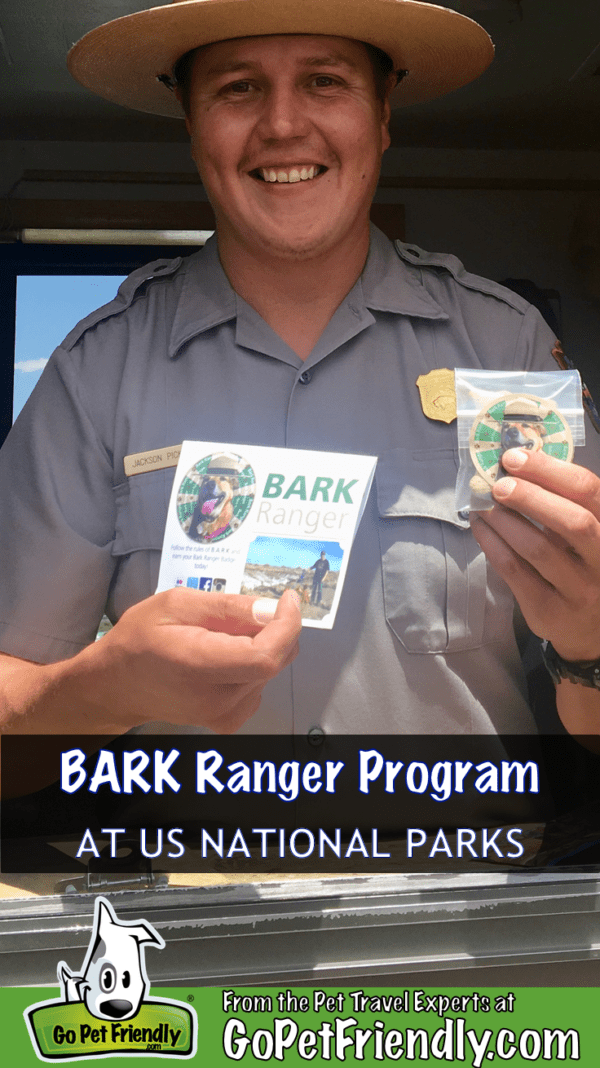 Without compromising their rules or affecting the wildlife, some national parks have started a Bark Ranger program. Originally meant to educate visitors with pets about the park's rules, the program has become so popular that it's spreading quickly.
Below you'll find a list of national parks where your pup can become a Bark Ranger.
Bark Ranger Program
The Bark Ranger program was introduced as a way to encourage responsible national park travel with dogs.
BARK stands for:
Bag your poop
Always wear a leash (6-foot max)
Respect wildlife (give them their space)
Know where you can go (which trails/areas are pet friendly)
As you can see, though the pet joins the program, their human is responsible for most of the work. Isn't that how is always goes with pets?!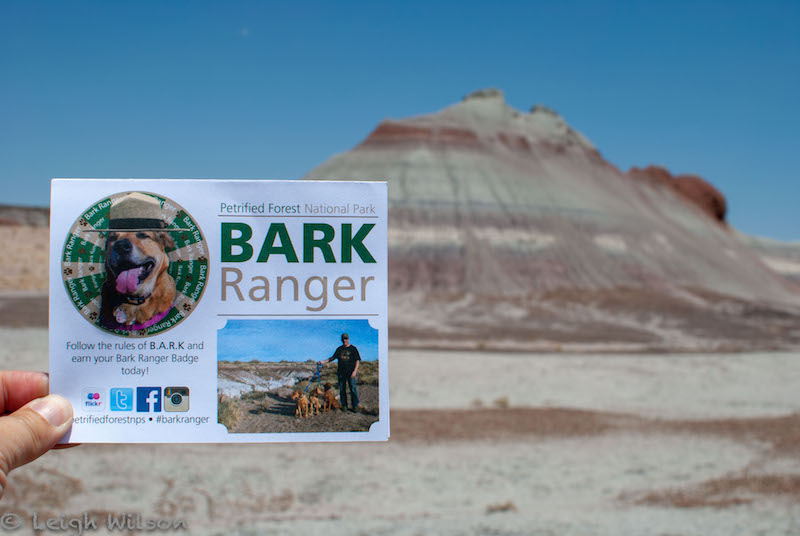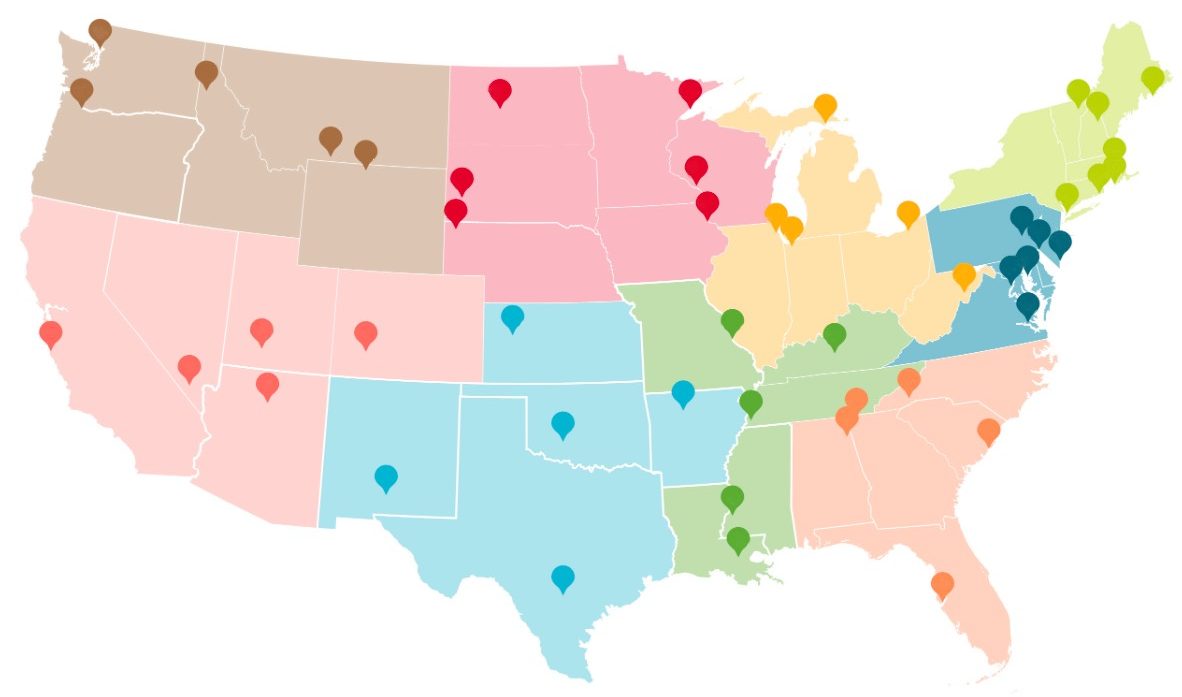 Collect Bark Ranger Tags
Dogs participating in the program are sworn in as Bark Rangers, and their owners can purchase a special tag for their pup's collar. Each participating park has their own tag, so your dog can collect them all!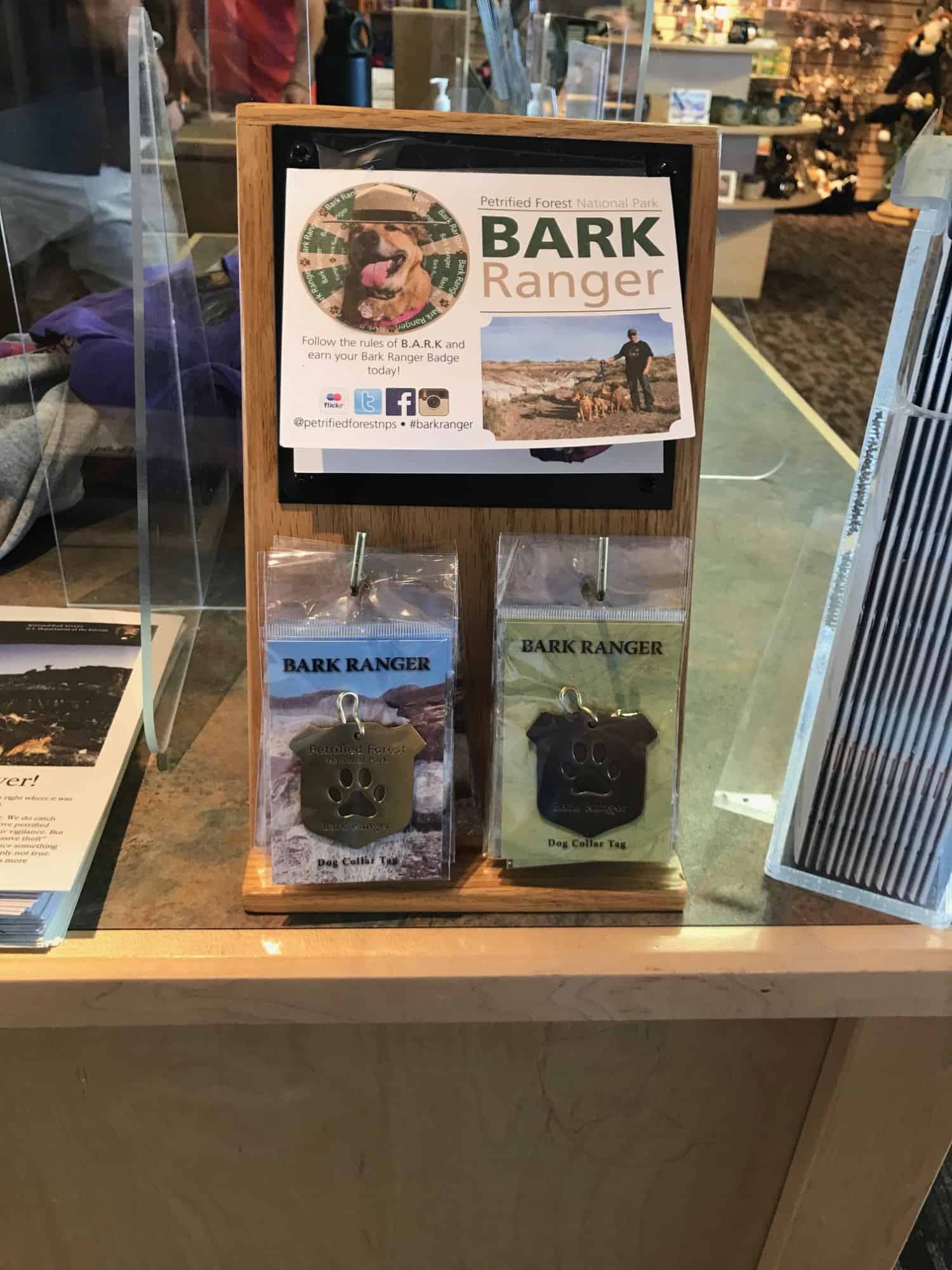 Become A Bark Ranger
We don't want you to confuse national parks with Bark Ranger programs as being the most pet friendly. For example, Olympic National Park and Devil's Tower National Monument are both very restrictive when it comes to pets on the trails.

But others, like Petrified Forest and Acadia National Park are fantastic! In our post on the Best Pet Friendly National Parks, we share which parks we consider the most pet friendly.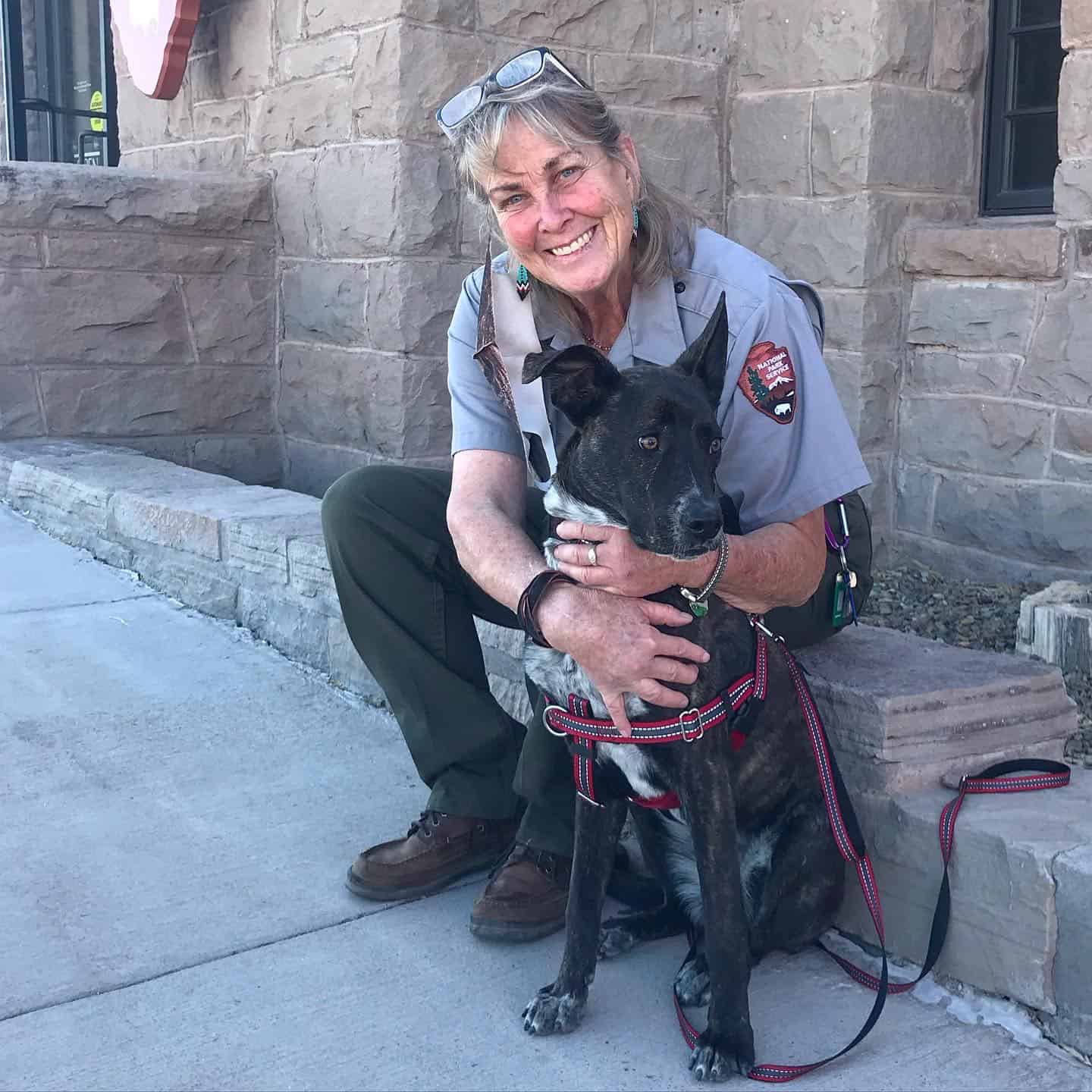 Here's a list of the national parks where your pet can become a Bark Ranger. Check back often, because we update the locations regularly!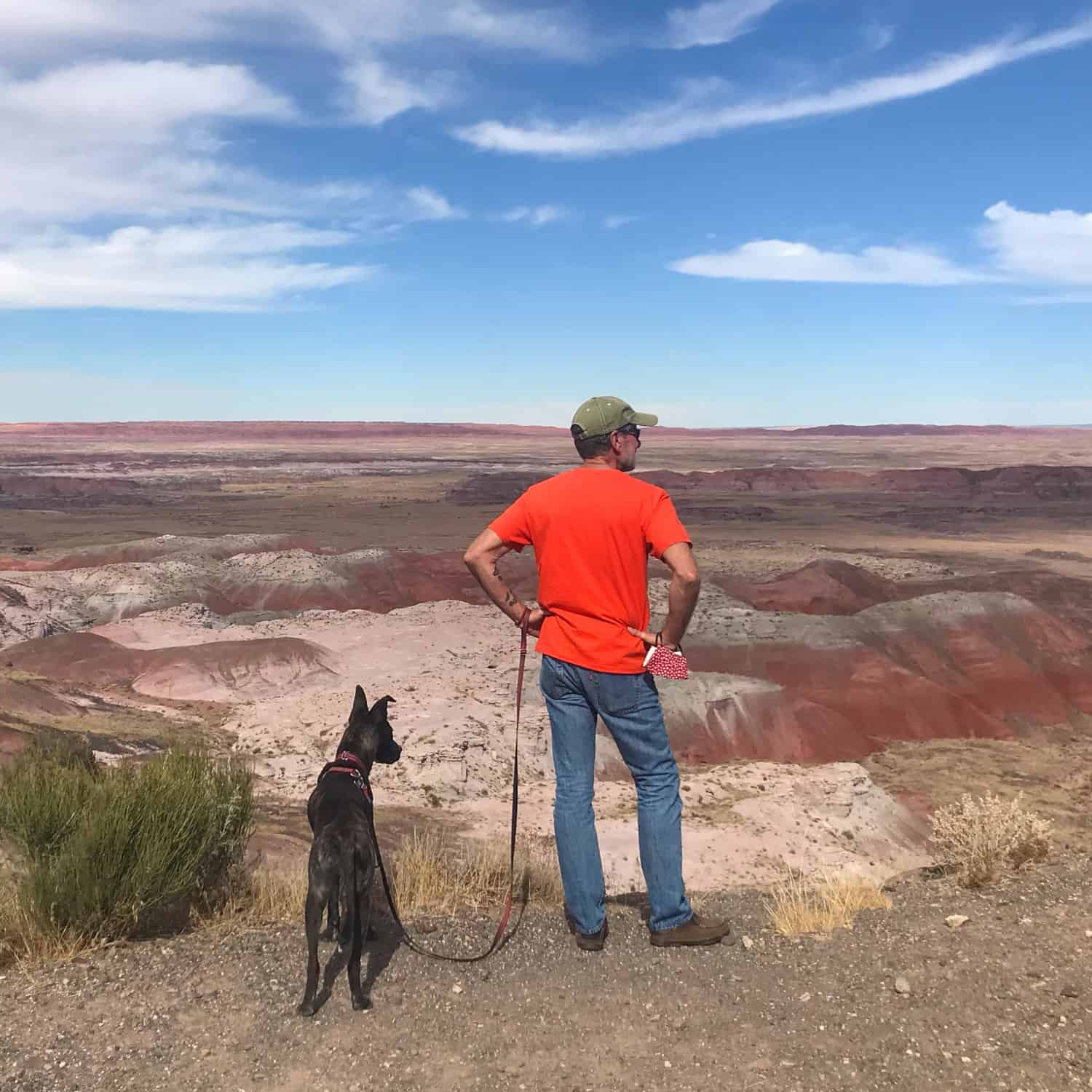 Be A Good Ambassador
When visiting any national park, monument, or historical site, be sure to ask about the Bark Ranger program. As the program expands, simply asking could encourage more parks to participate!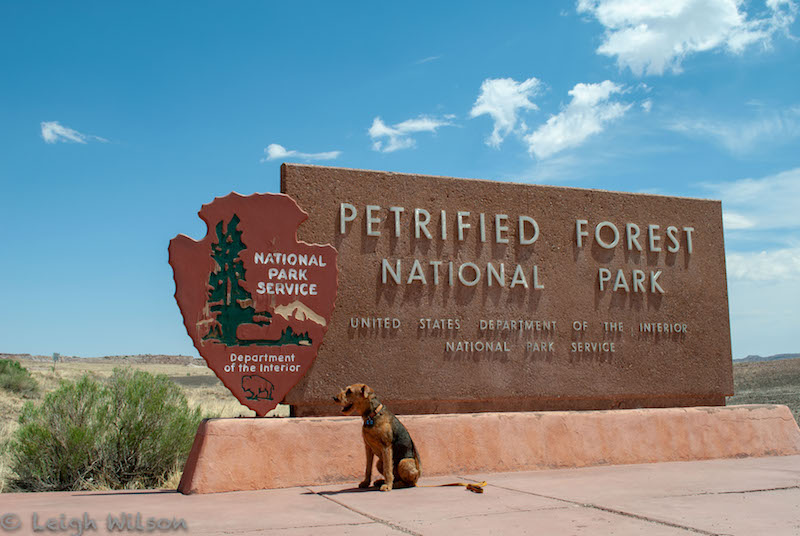 We are so lucky to have so many wonderful national parks, and even luckier when they allow pets! Please take care to follow all the rules and set a good example for other pet owners. That way we can all continue to enjoy the parks with our furry travel companions.
A Quick Note
Some national parks, such as Glacier, Denali, and Sleeping Bear Dunes have a Bark Ranger programs that employ dogs to control or protect wildlife. If you're not sure which program is offered by a particular park, a quick phone call to the visitor center will clear things up!
(Visited 37,892 times, 1 visits today)