With more than 100 miles of trails to sniff, carriage roads to explore, and free shuttles that allow pets, visiting Acadia National Park with dogs is a real treat for the whole family!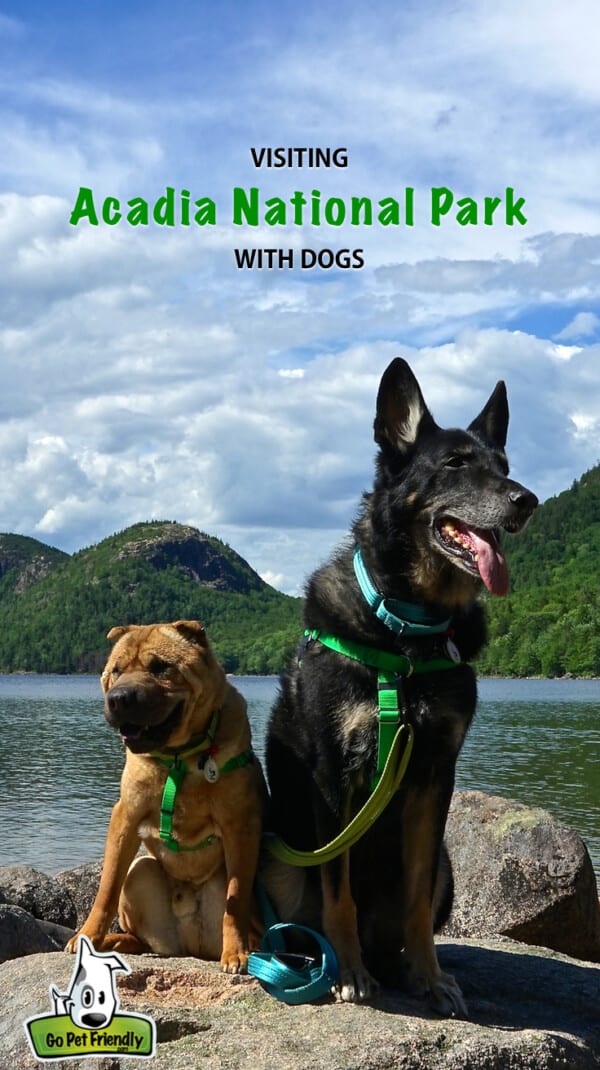 Getting to Acadia National Park requires commitment. Positioned in the far northeastern corner of America, it's not a place you're just going to happen upon. Boston is the closest major city, and that's a 250-mile drive!
But, like most things that require a bit of effort, Acadia's payoffs far exceed the investment. And for people traveling with pets, this is one national park that is guaranteed not to disappoint!
The Sculpting Of Acadia
Glaciers carved this magnificent landscape over thousands of years. The left behind rounded mountain tops and deep valleys that now hold freshwater lakes and ponds. The advancing and retreating ice ground away the surface layers, exposing the pink granite that makes this area so unique.
Now you and your dogs can contemplate those monumental forces as you take in the spectacular beauty of Acadia.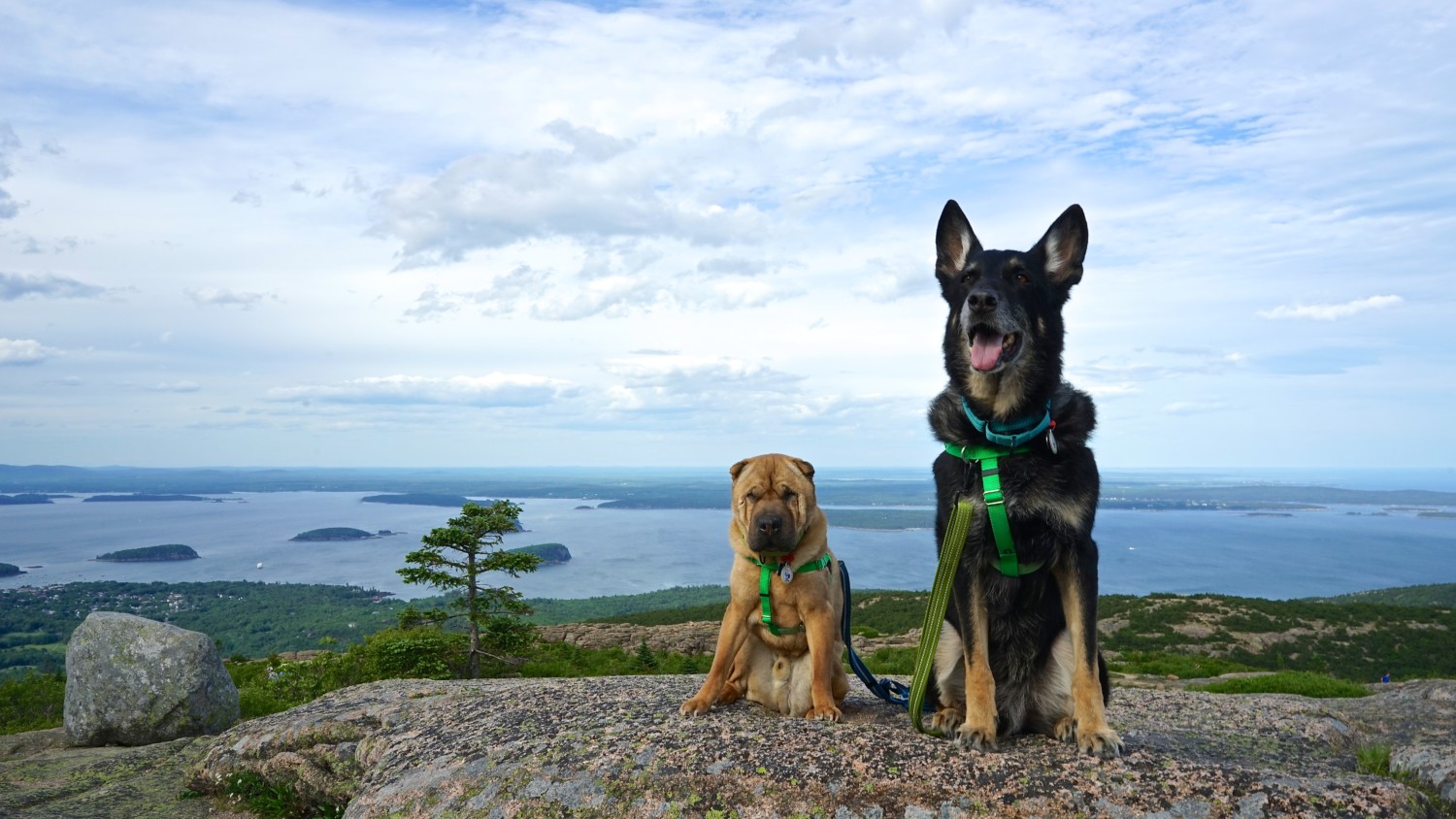 Dogs In Acadia National Park
No matter your preference or ability level, you'll find enjoyable ways to explore Acadia National Park with your dogs. For those who love to hike, there are 100 miles of pet friendly trails – from lowland paths to mountain climbs.
If walking or biking is more your speed, 45 miles of historic carriage roads await you and your pup.
And if you're partial to driving, the 27-mile scenic loop road offers spectacular vistas. And you'll have ample opportunities to stretch your legs as you make your way around.
Acadia is one of the most pet friendly national parks in the country, so plan to experience it with your best friend! In addition to most of the trails and all of the carriage roads, pets are welcome in most public areas and on the free shuttles run throughout the park and around the island.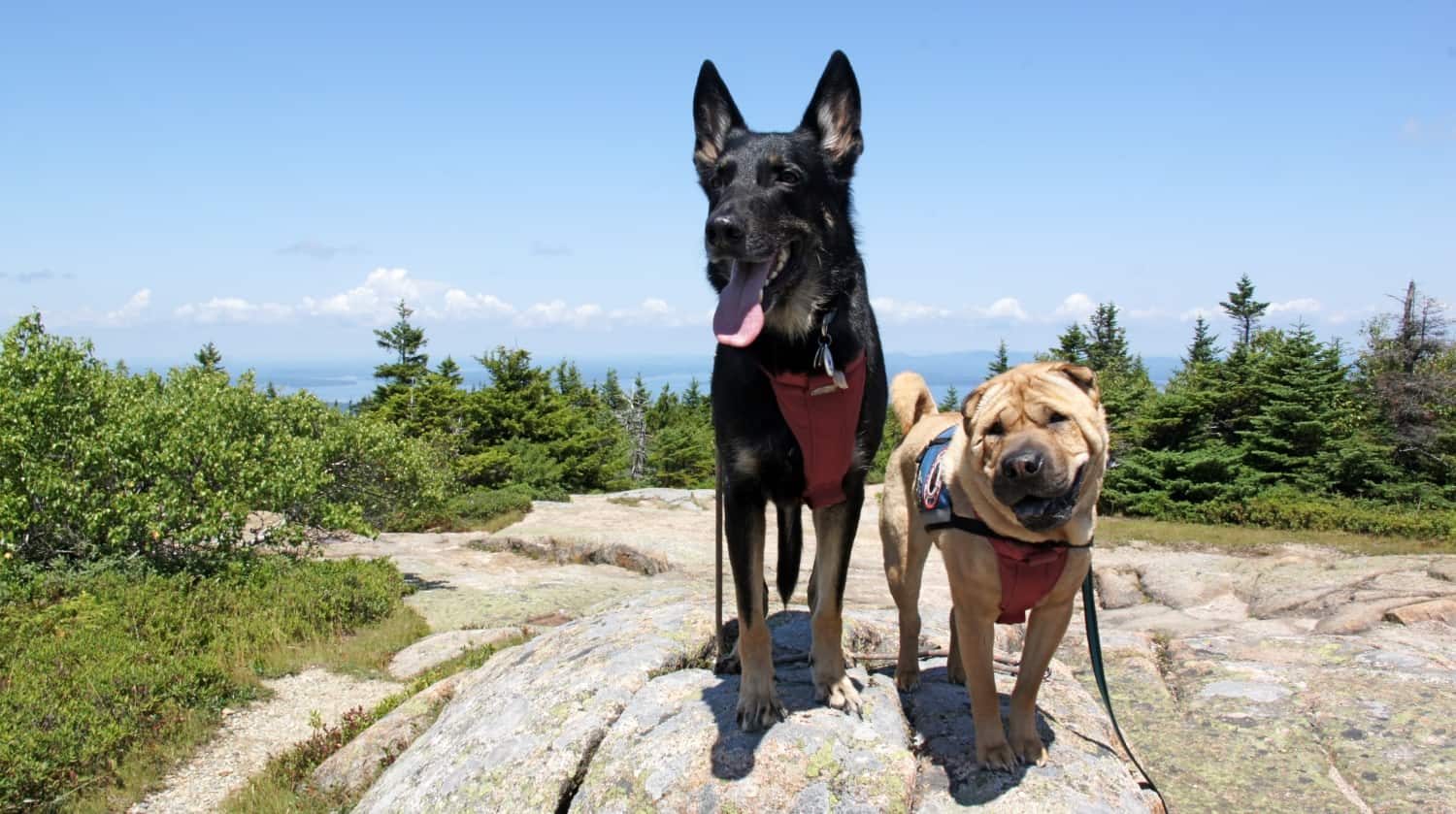 Acadia National Park's Pet Policy

Pets must be leashed at all times and all waste must be cleaned up and disposed of properly
Pets are welcome on 100 miles of trails and 45 miles of carriage roads throughout the park
Blackwoods, Seawall, and Schoodic Woods campgrounds permit pets
On Isle au Haut, pets are permitted for day hiking only
Pets are not allowed inside public buildings, on ranger-led programs, at Duck Harbor Campground, at Wild Gardens of Acadia, and on Sand Beach (June 15-September 8) and Echo Lake Beach (May 15-September 15)
Certain trails are closed to pets because of difficult terrain
Most lakes in the park are public water supplies. Pets and people are not allowed to swim in them.
Make Your Dog A BARK Ranger
Dogs have the opportunity to become BARK Rangers at Acadia National Park. This program teaches dog owners about the importance of following the Rules of B.A.R.K. while visiting Acadia.
Dogs completing this short program can be sworn in as Bark Rangers. And their owners will be eligible to purchase a special Bark Ranger collar tag as a souvenir of their visit. The tags are available at the Eastern National Bookstore at the Hulls Cove Visitor Center.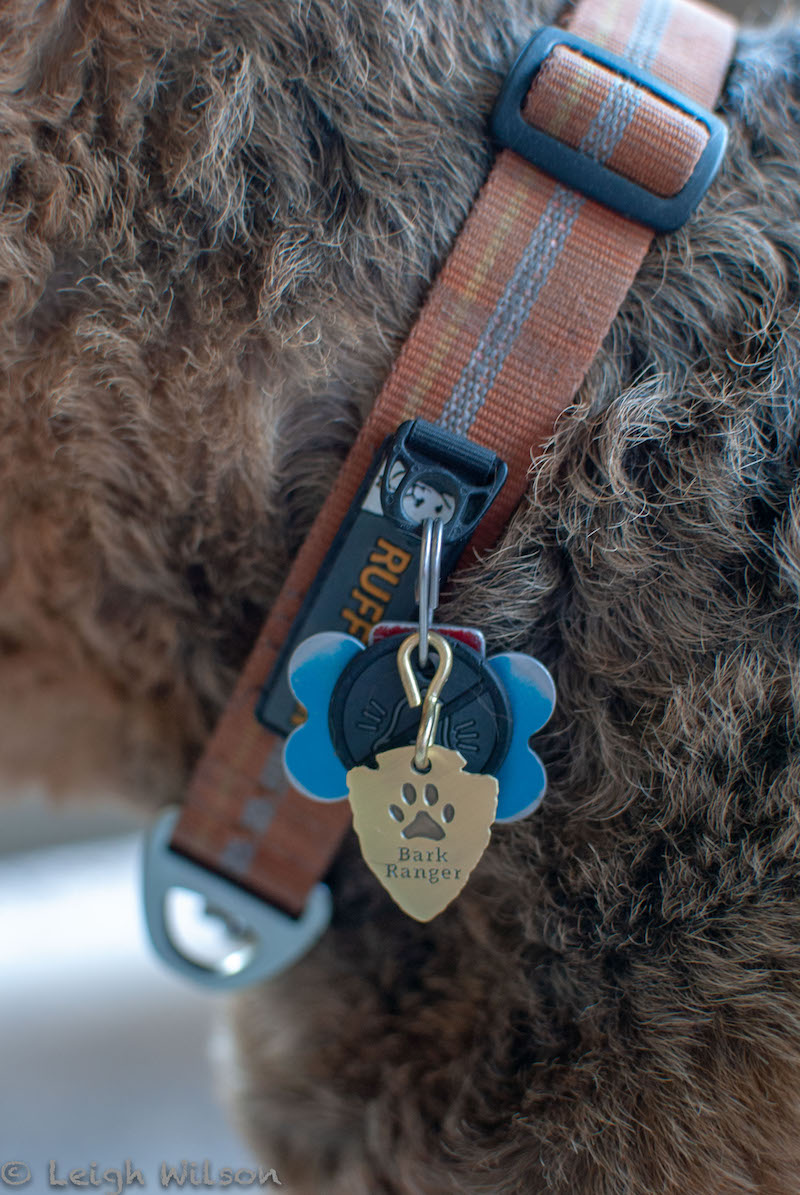 Exploring Acadia National Park With Dogs
With so much to explore in Acadia, here are a few highlights that you won't want to miss.
Scenic Park Loop Road
Driving the Park Loop Road is a great way to get your bearings when you arrive at Acadia. Although it's only 27 miles, plan on it taking two to three hours with stops to admire the scenery, and perhaps a short walk to a few overlooks.
This is where you'll get some of the best views of the rugged shoreline and steep cliffs, so allow plenty of time to take it all in.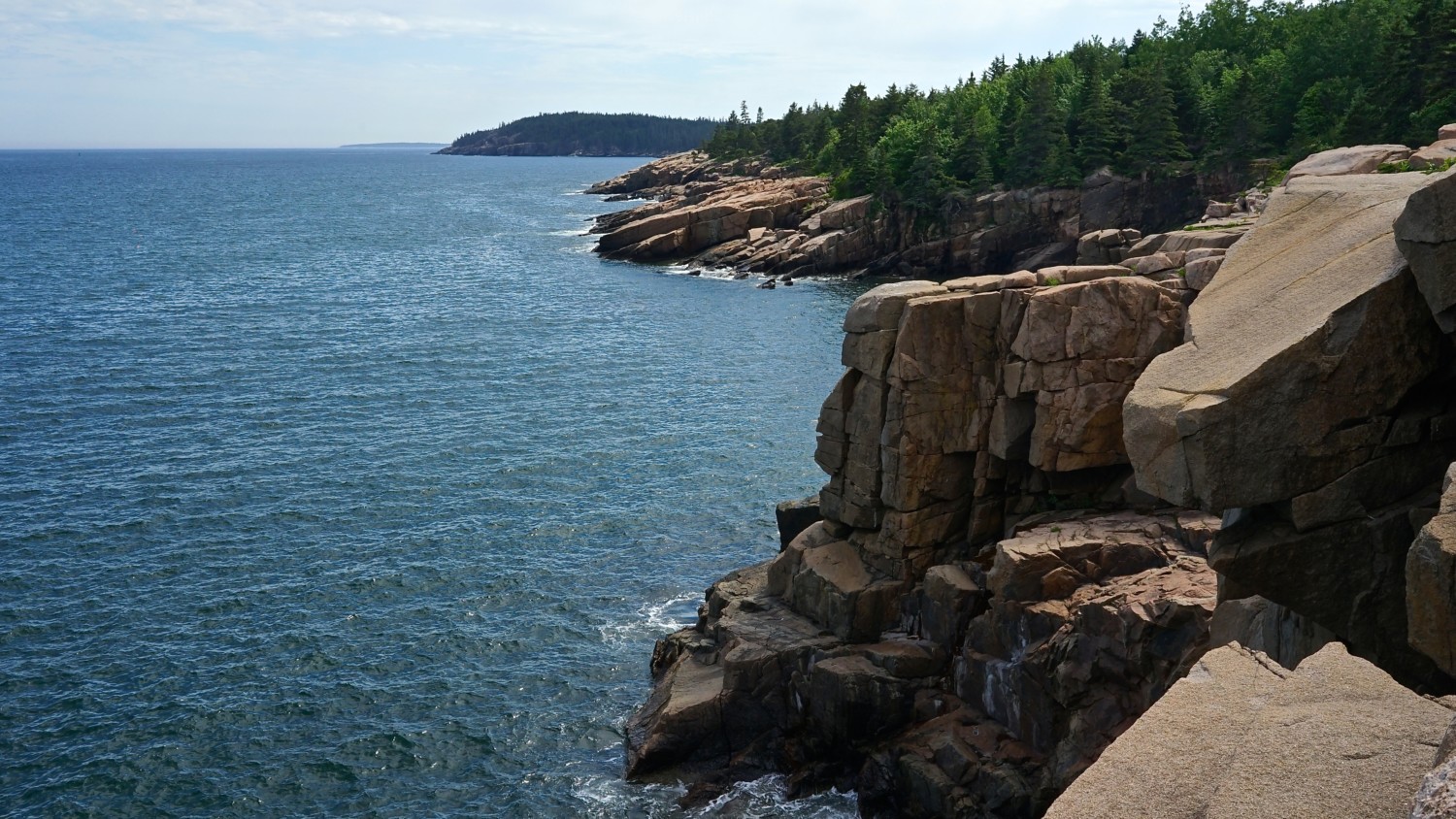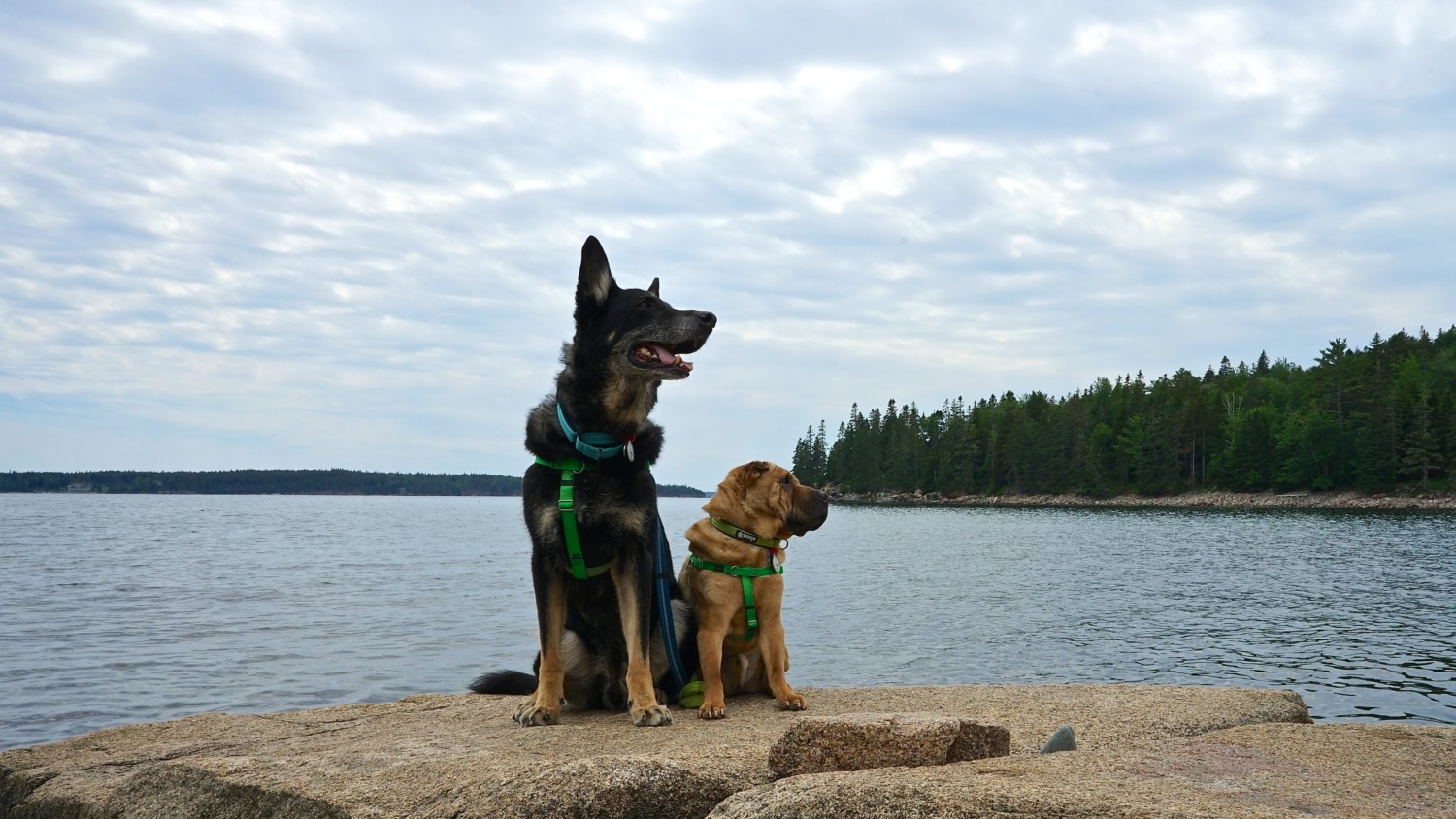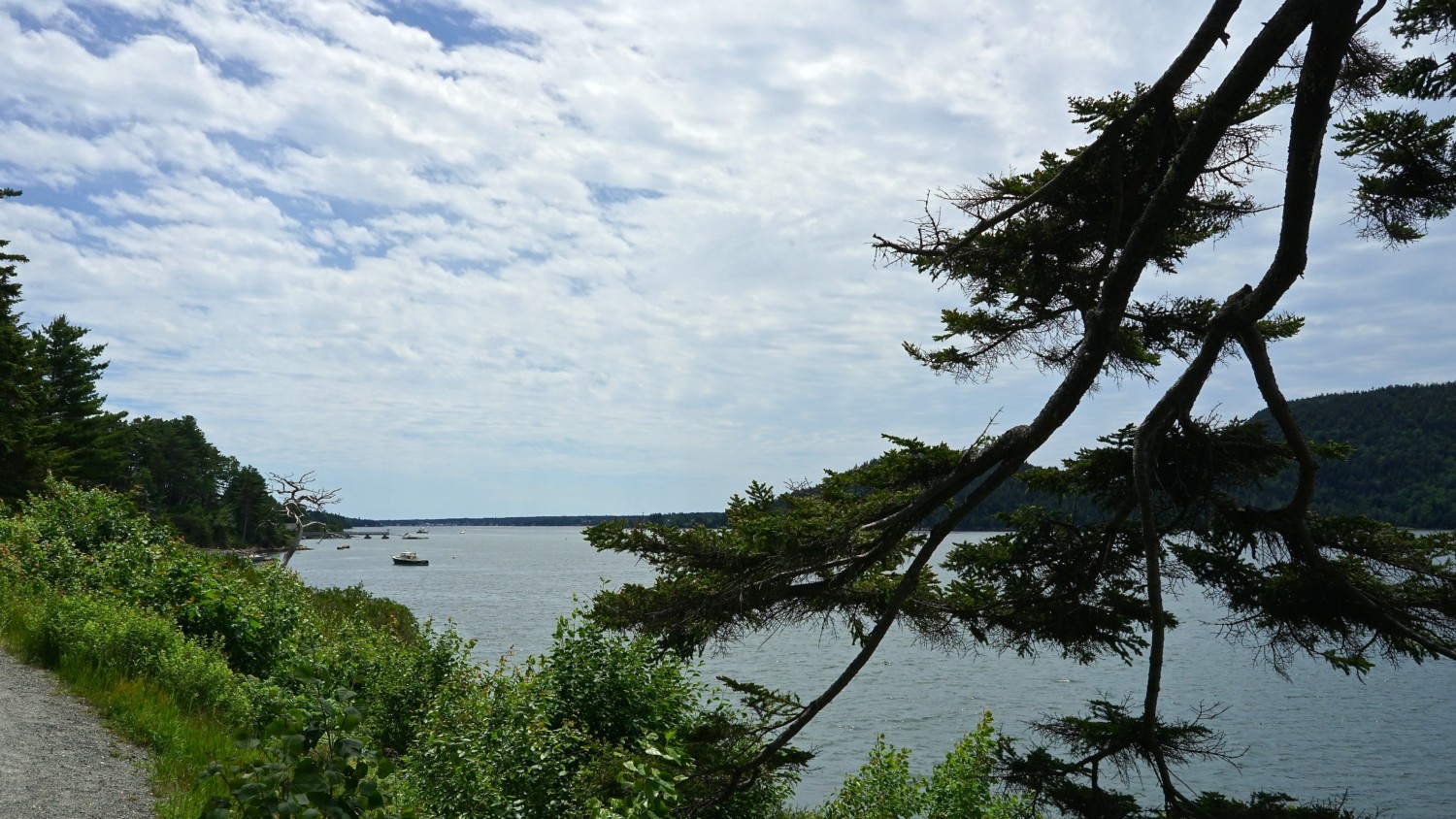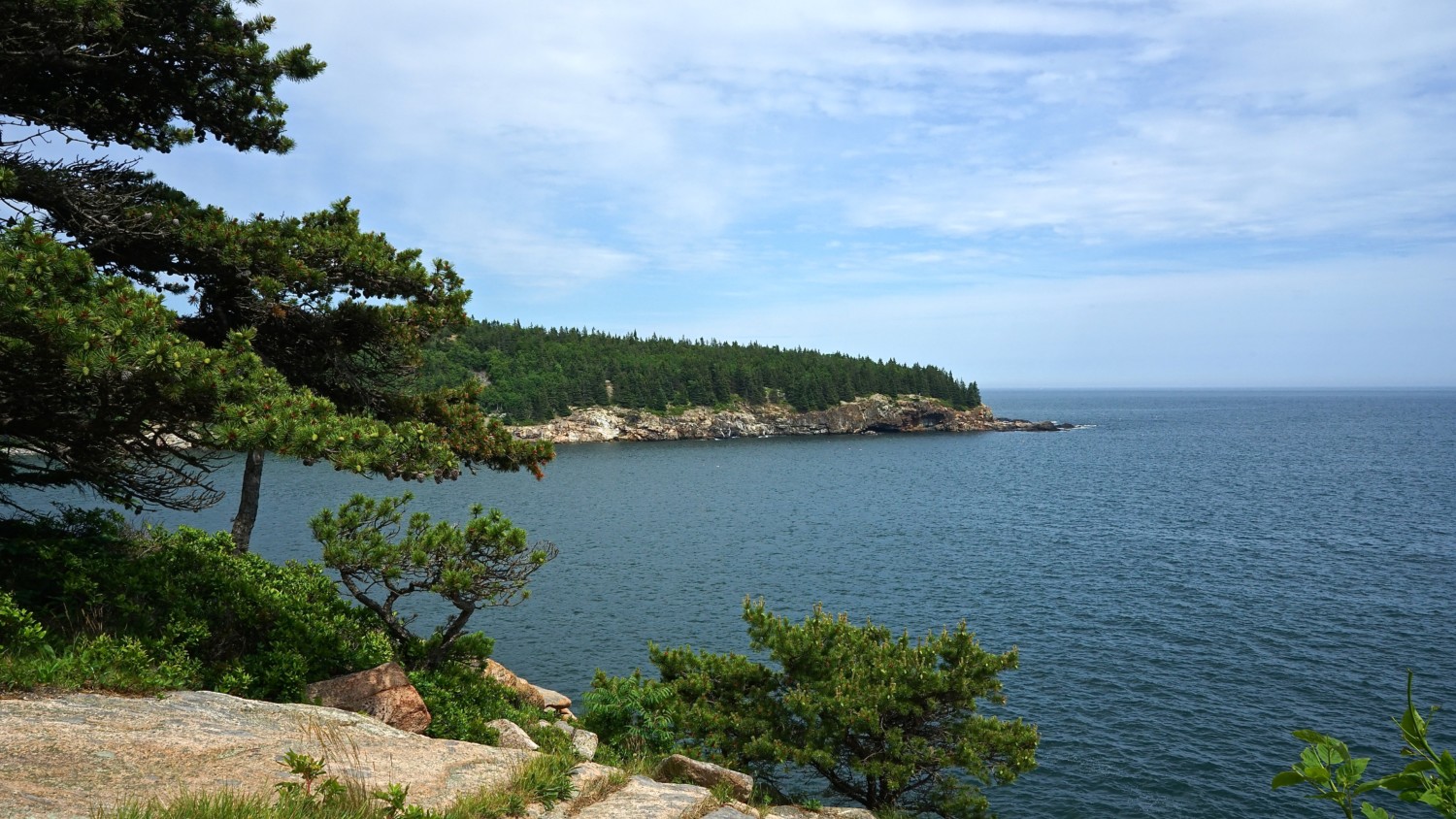 Jordan Pond House
The Jordan Pond House restaurant is on the west side of Park Loop Road overlooking Jordan Pond in Seal Harbor. Dogs are welcome to join you on the porch or at the picnic tables on the lawn for lunch, afternoon tea, or dinner. The kitchen here is famous for its baked popovers, homemade ice cream, and fresh Maine seafood!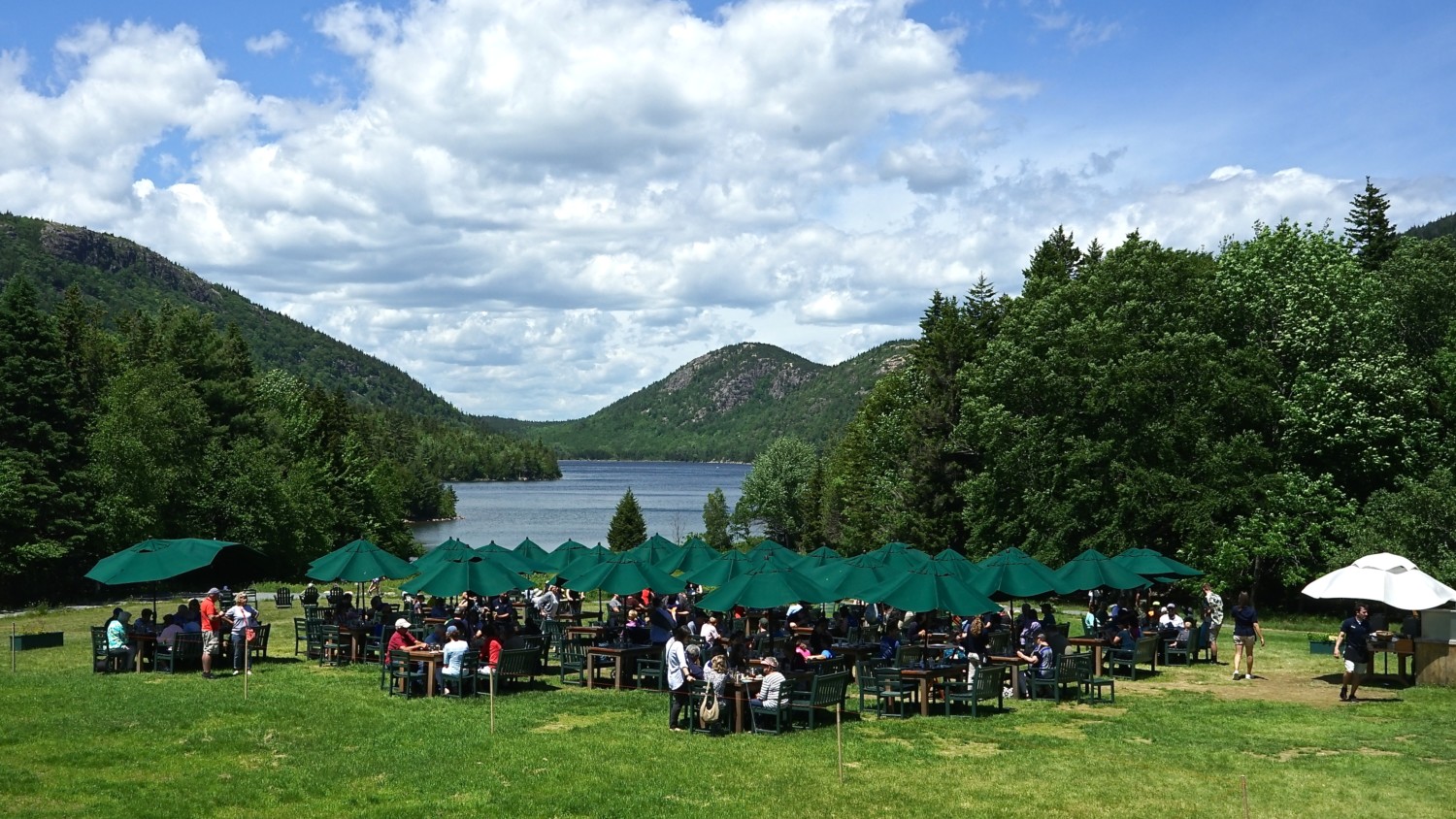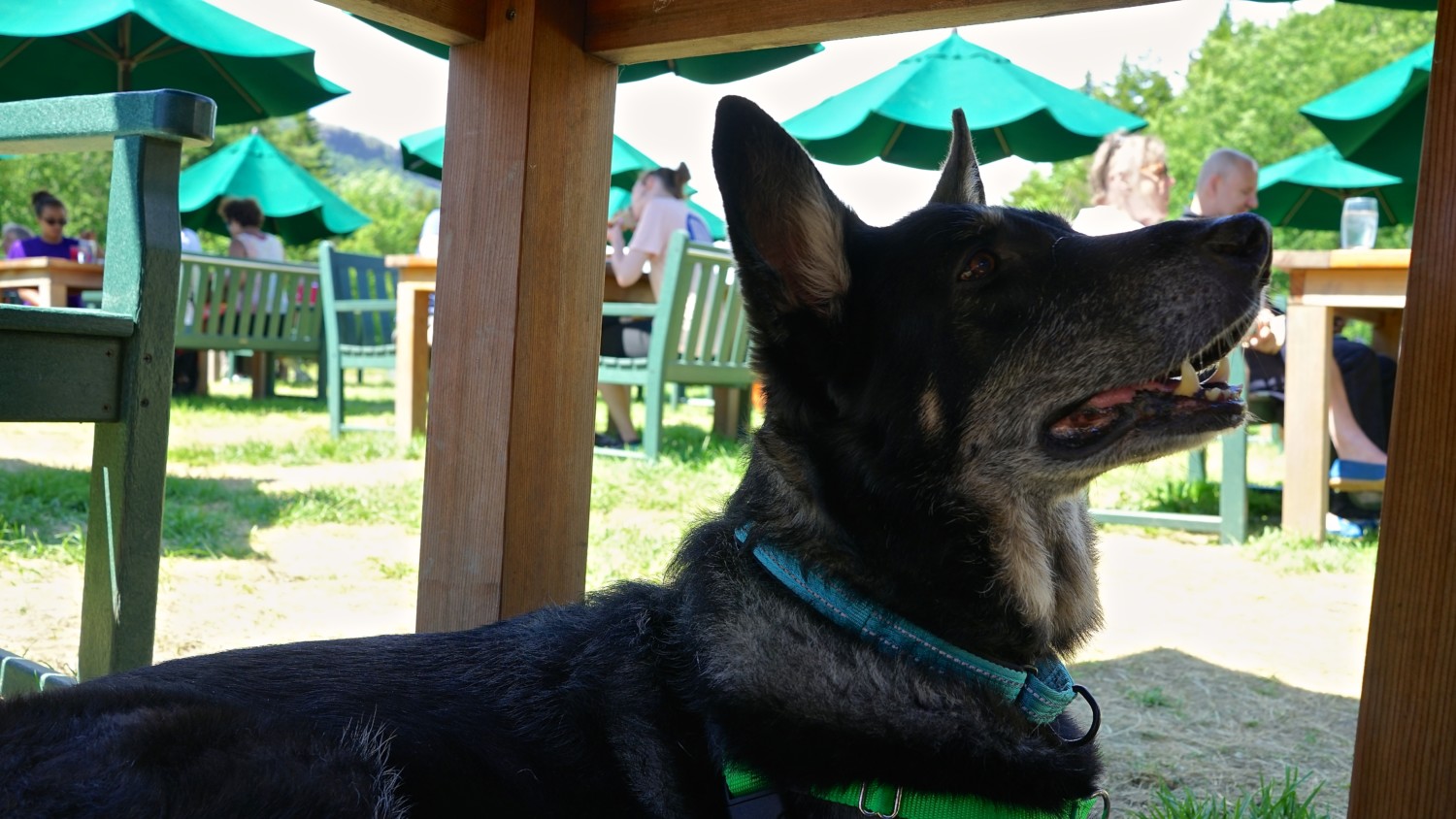 If you splurged on the popover ice cream sundae (and I suggest you do!), the trail around Jordan Pond provides an opportunity to burn off some of those calories.
The path goes all the way around the lake. The west side is rockier and the east side is easy walking. But the good news is, both sides provide spectacular views, with North Bubble and South Bubble in the background.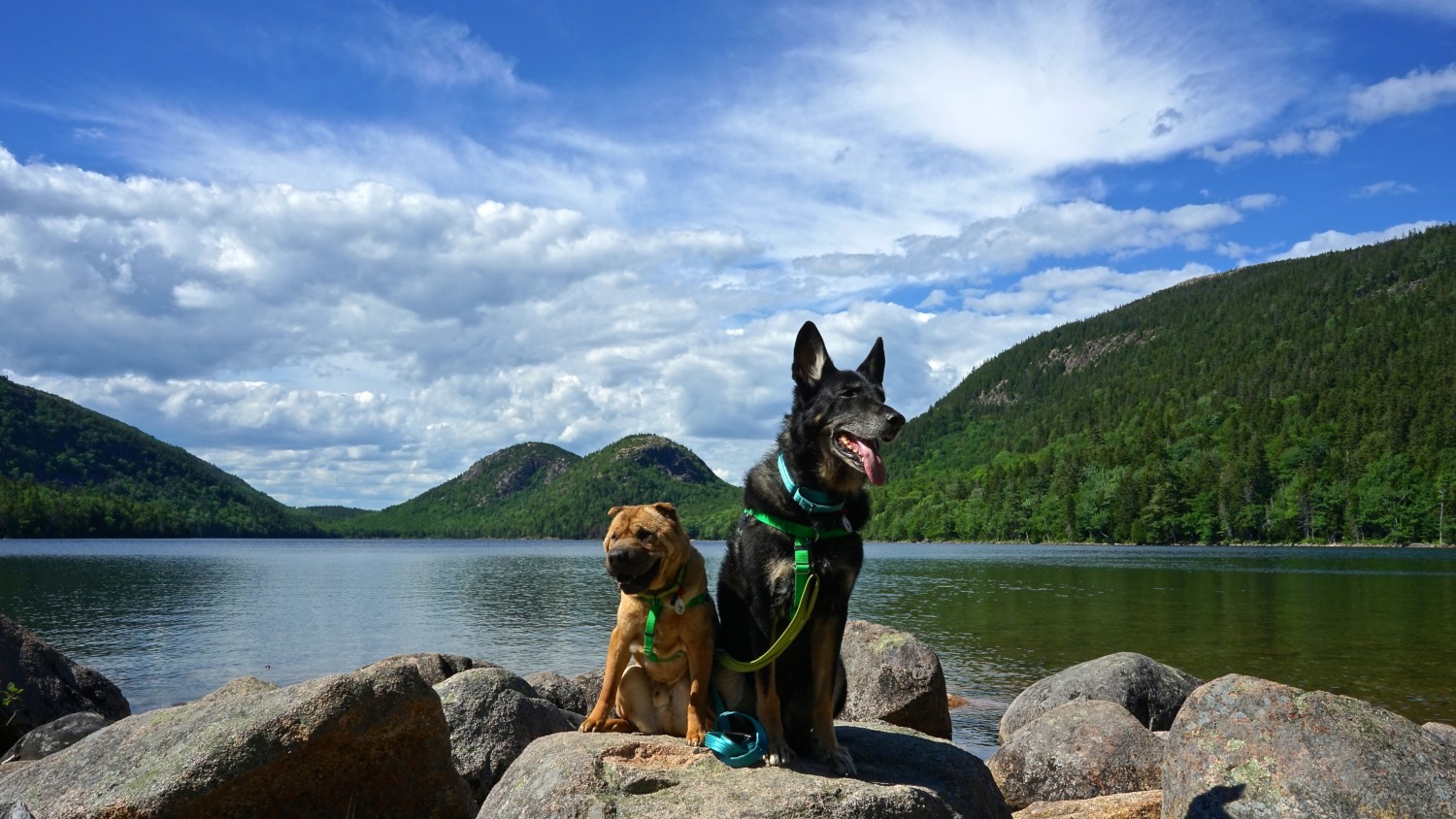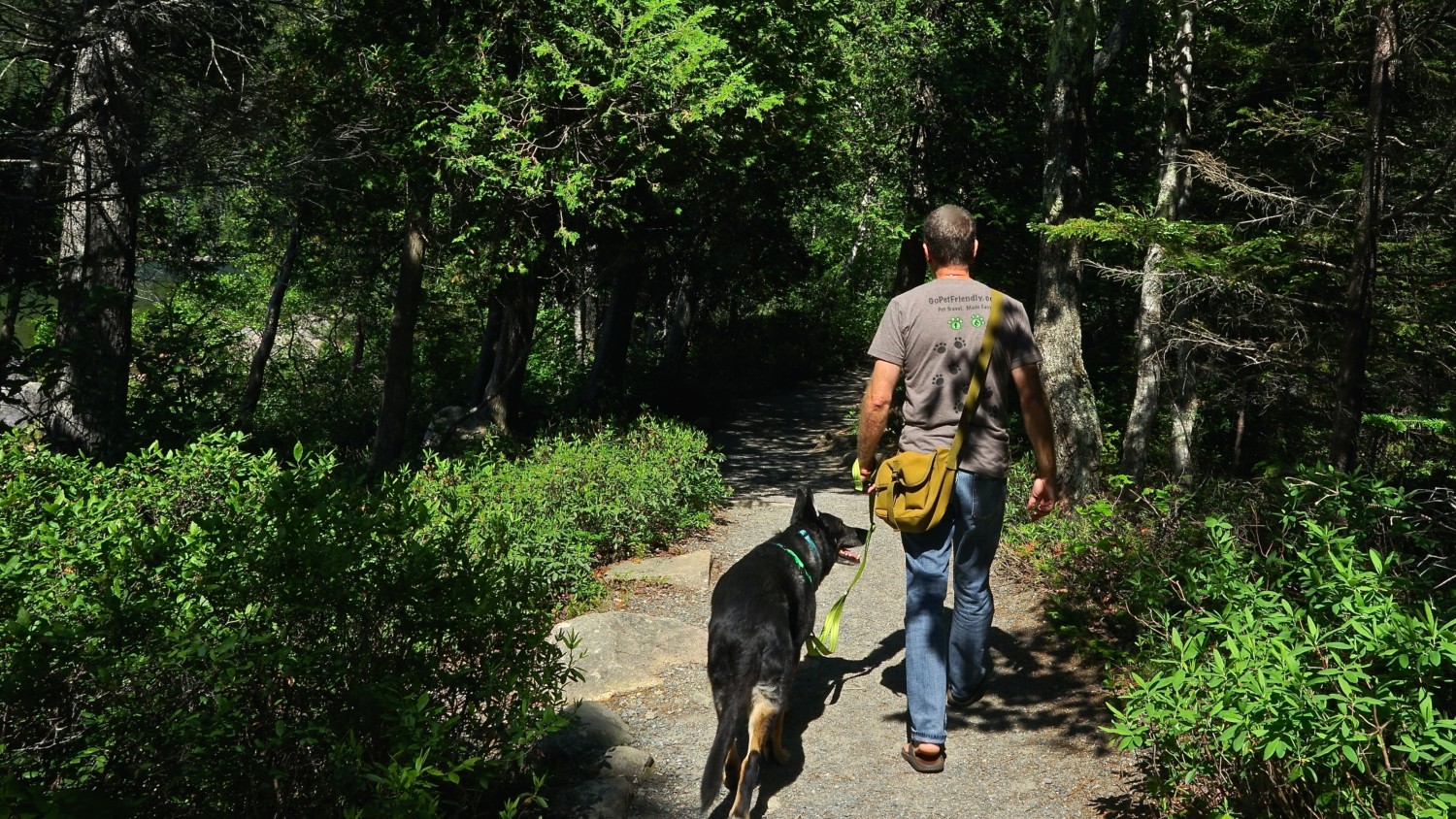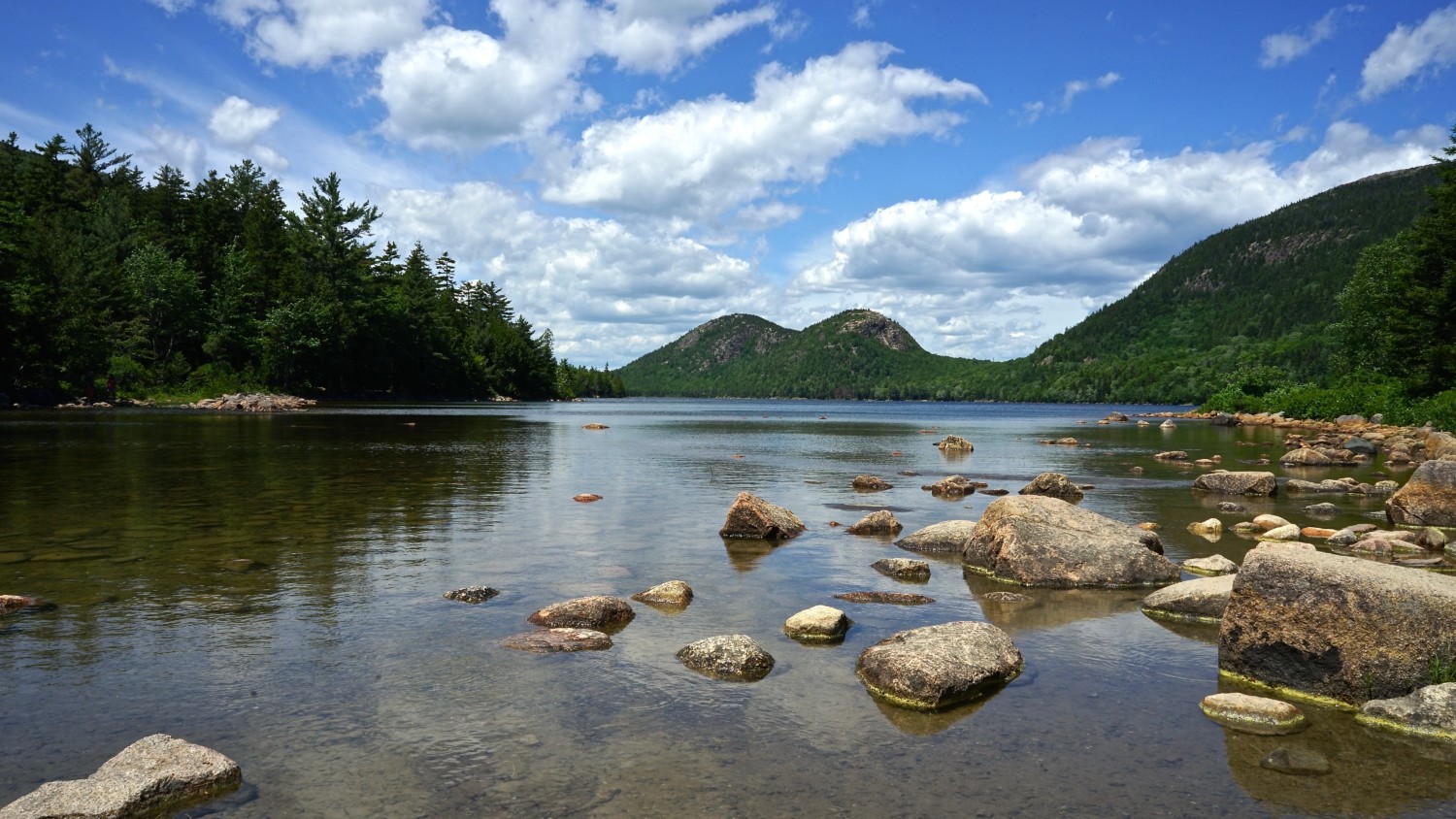 The Carriage Roads
Forty-five miles of carriage roads, built between 1913 and 1940, wind through the heart of Acadia. Their construction was paid for and supervised by John D. Rockefeller, Jr. so that he and others could enjoy the park on motor-free byways. Originally intended to accommodate horse and carriages, these roads are now popular with walkers and bicyclists.
The park office will provide you with a map of the carriage roads, which highlights the 17 stone-faced bridges. Each bridge is unique in design, and span the streams, waterfalls, roads, and cliffsides.
We selected a six-mile route around Eagle Lake. It was the perfect way to experience the tranquility of the park with Buster and Ty.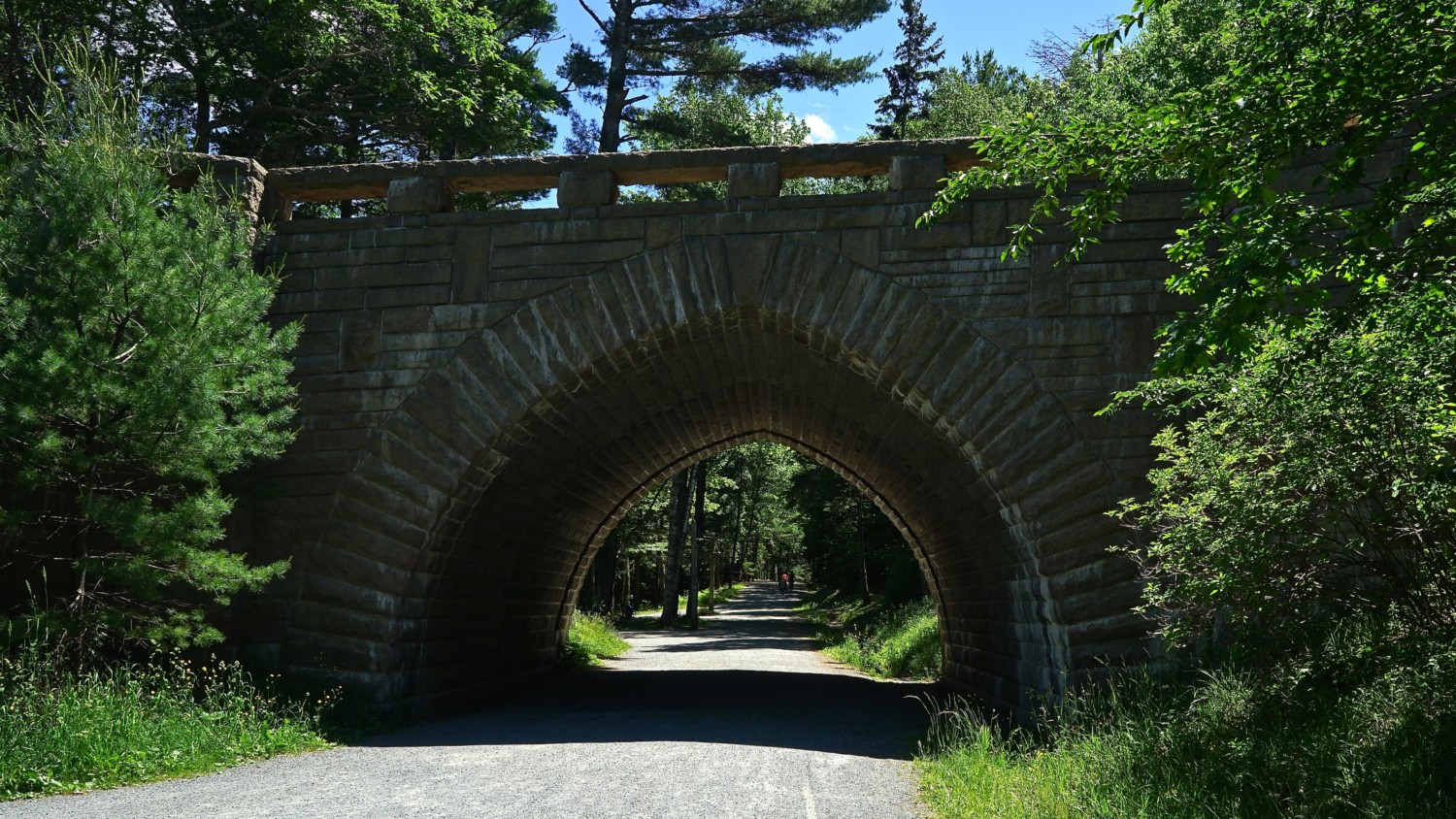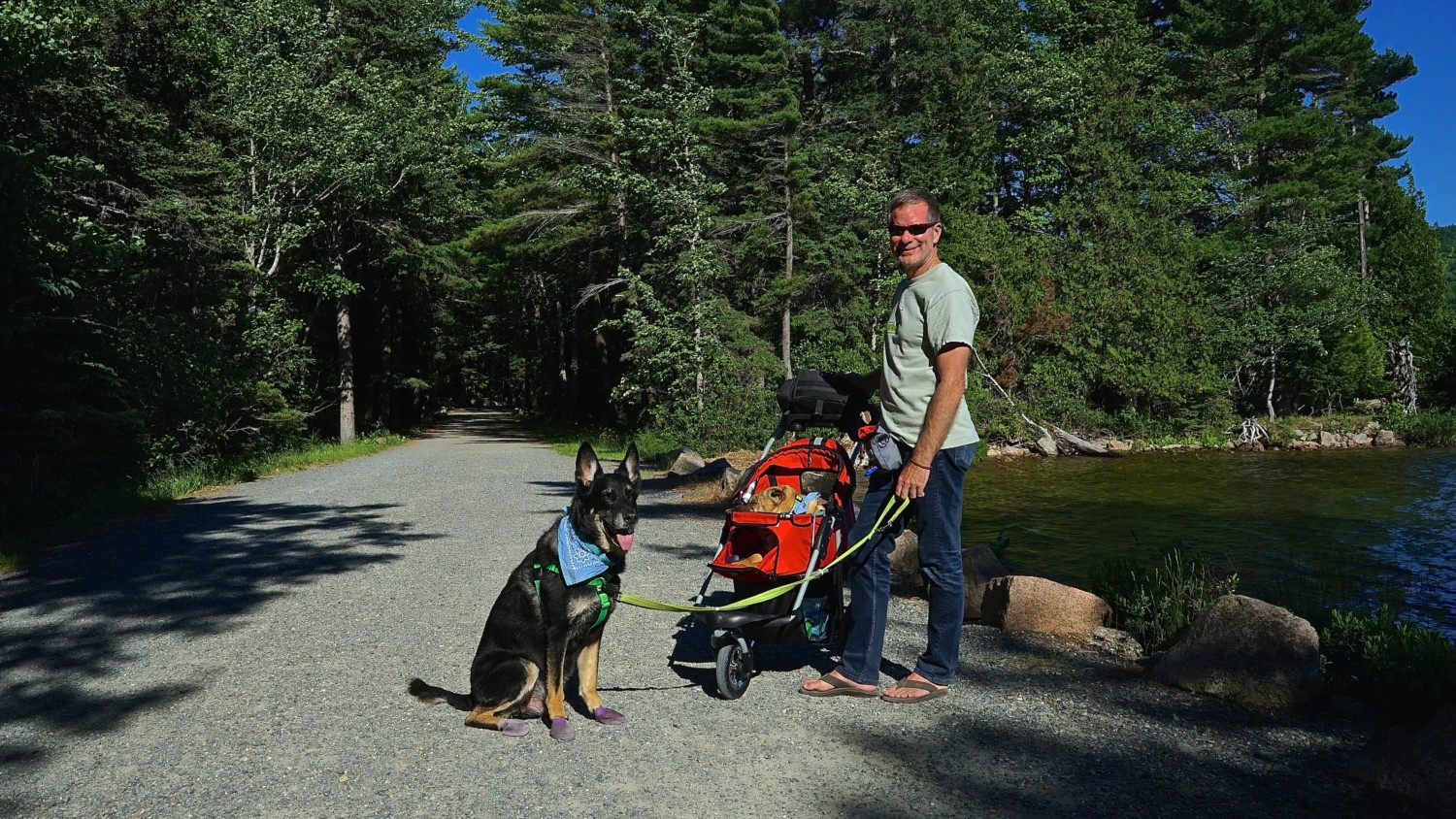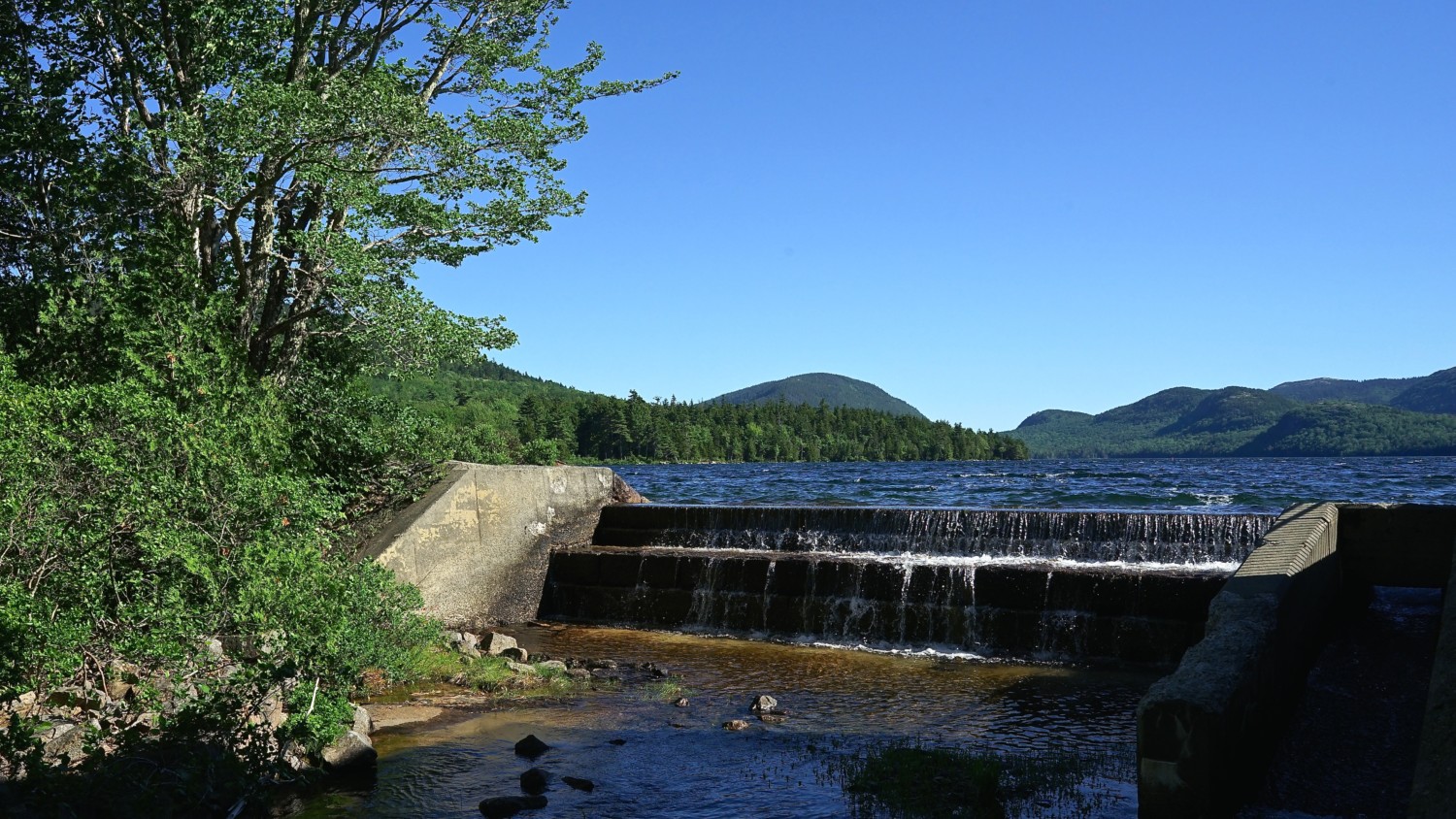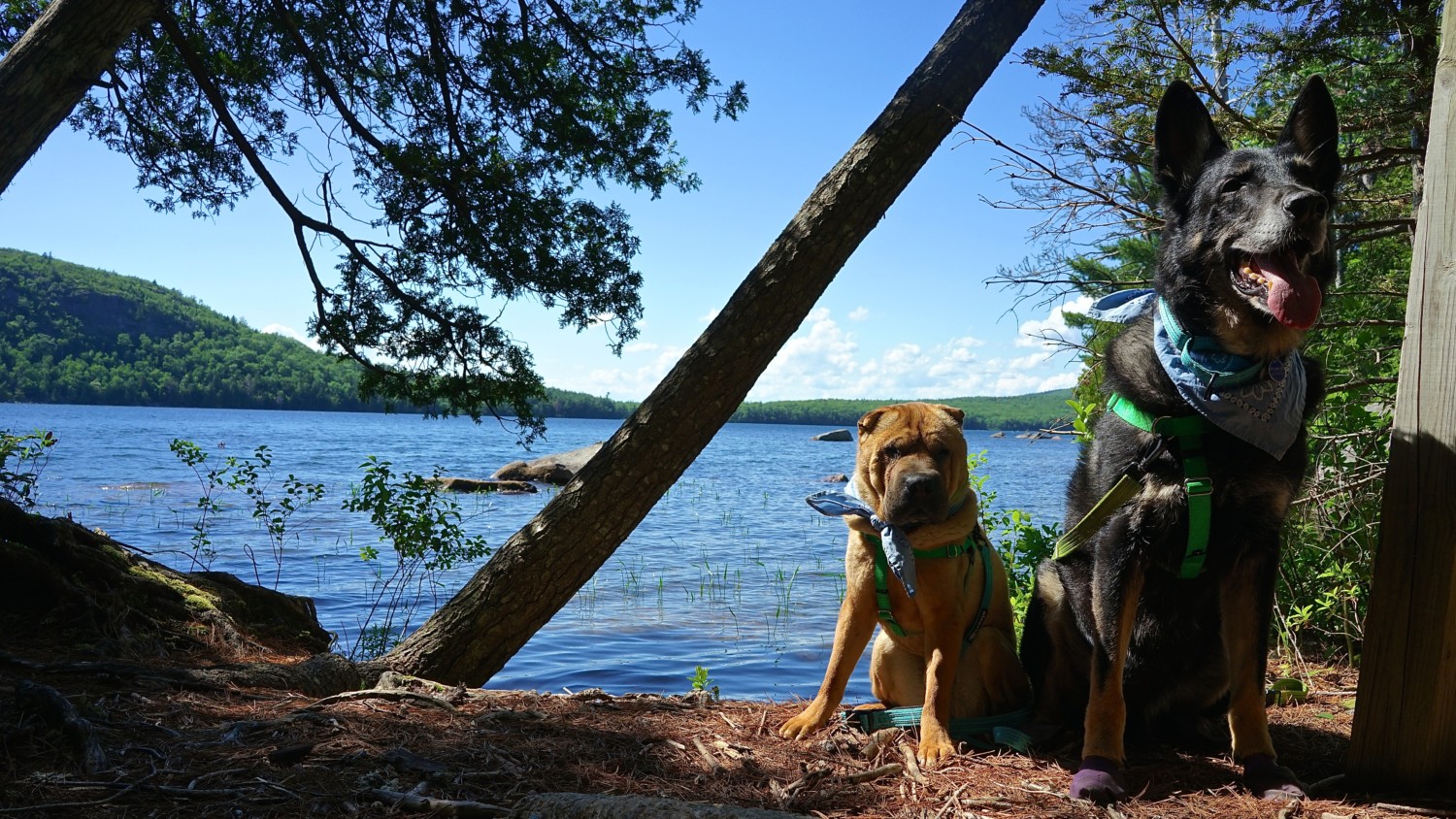 Cadillac Mountain
Are you hoping to see the sunrise from Cadillac Mountain? At more than 1,500 feet above sea level, it overlooks the bay dotted with islands and the expansive Atlantic Ocean beyond. But to be there at dawn, you'll need to plan ahead!
From the end of May through late October, vehicle reservations are required to drive to the summit of Cadillac Mountain. Sunrise passes are made available at 10am Eastern time two days before the date of the visit, and they sell out quickly. Daytime reservations are available three months in advance and are easier to get.
Note that vehicle reservations for Cadillac Summit Road are in addition to your entrance pass for the park. Fortunately, you can buy both before you leave home at Recreation.gov.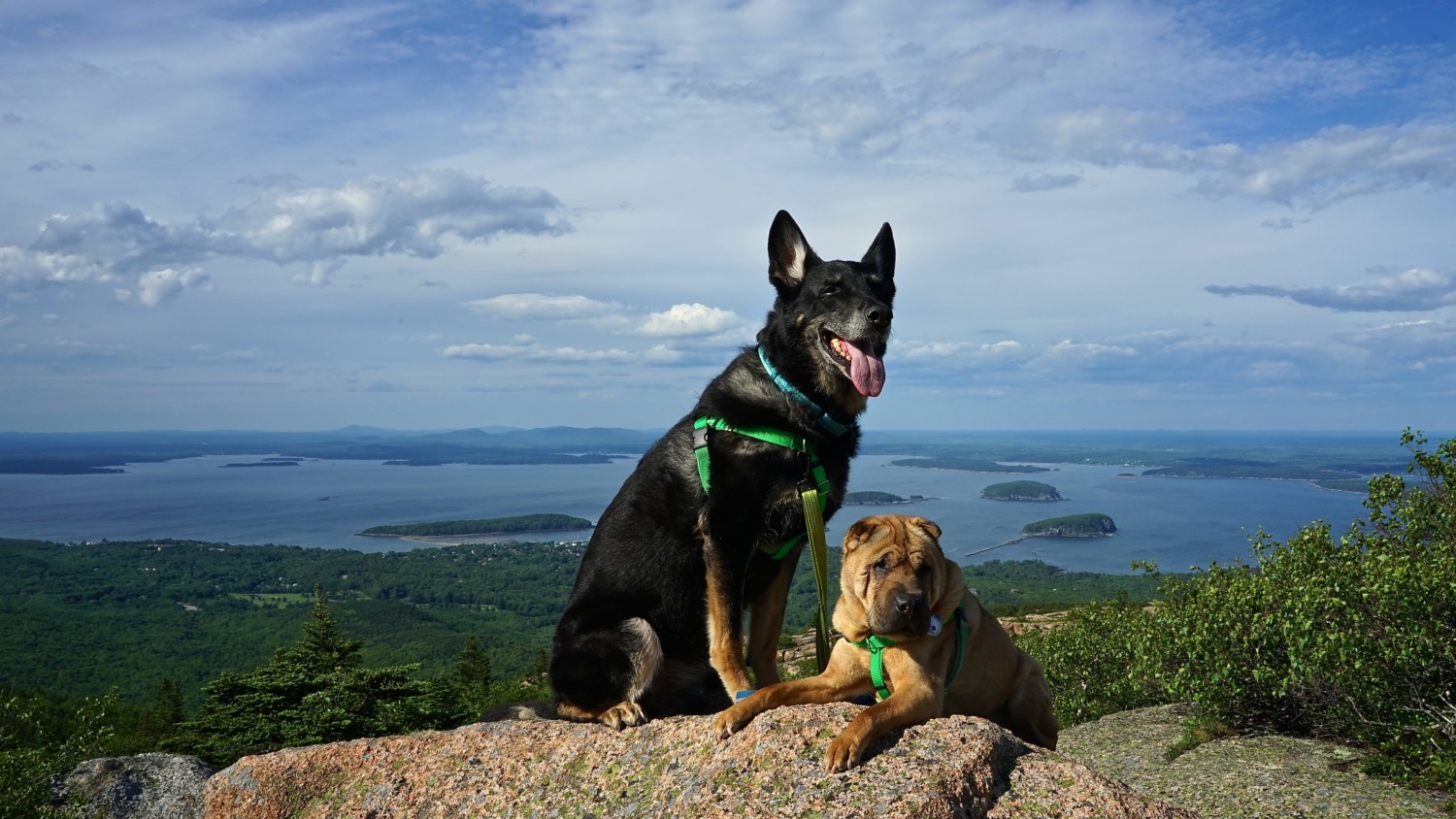 Beyond Acadia With Dogs
In addition to being one of the most pet friendly national parks, Acadia is also among the top ten most popular. More than 4 million visitors tour the park each year. And that many people in one place means it can be crowded. If you're looking for a break from the crowds, plan to spend a day exploring these areas outside the park.
Off-leash Play At Little Long Pond
Little Long Pond is a 1,000-acre park just outside Acadia's borders. Formerly owned by the Rockefeller family, this land was donated to and is managed by the Land and Garden Preserve.
Dogs can leave their leashes behind while they swim in the pond, romp in the woods and meadows, or stroll the trails and carriage roads. Just be sure to observe the guidelines for dog owners during your visit!
There is no road sign marking this spot. So watch for the distinctive gate at Bracy Cove between Seal Harbor and Northeast Harbor.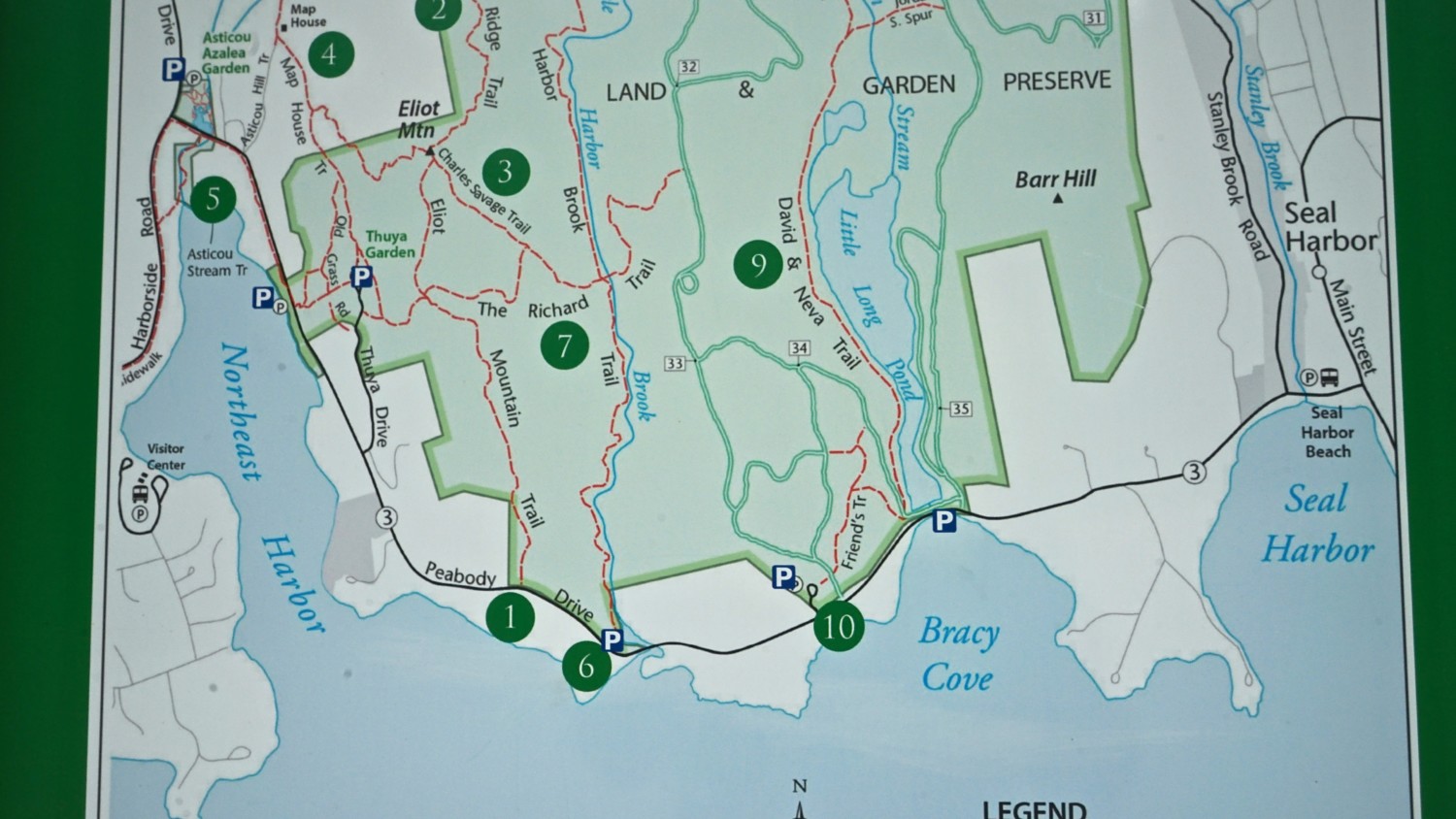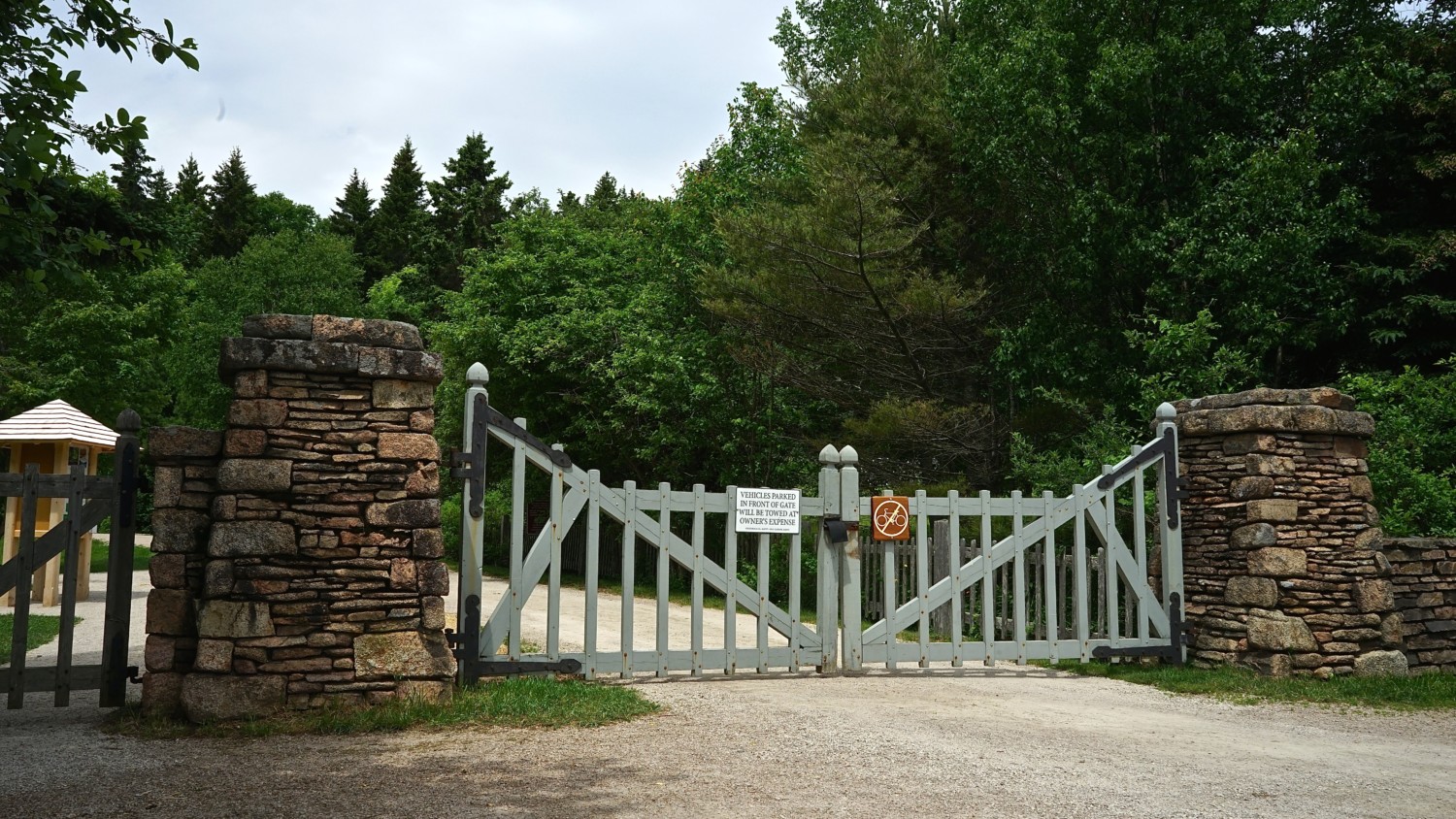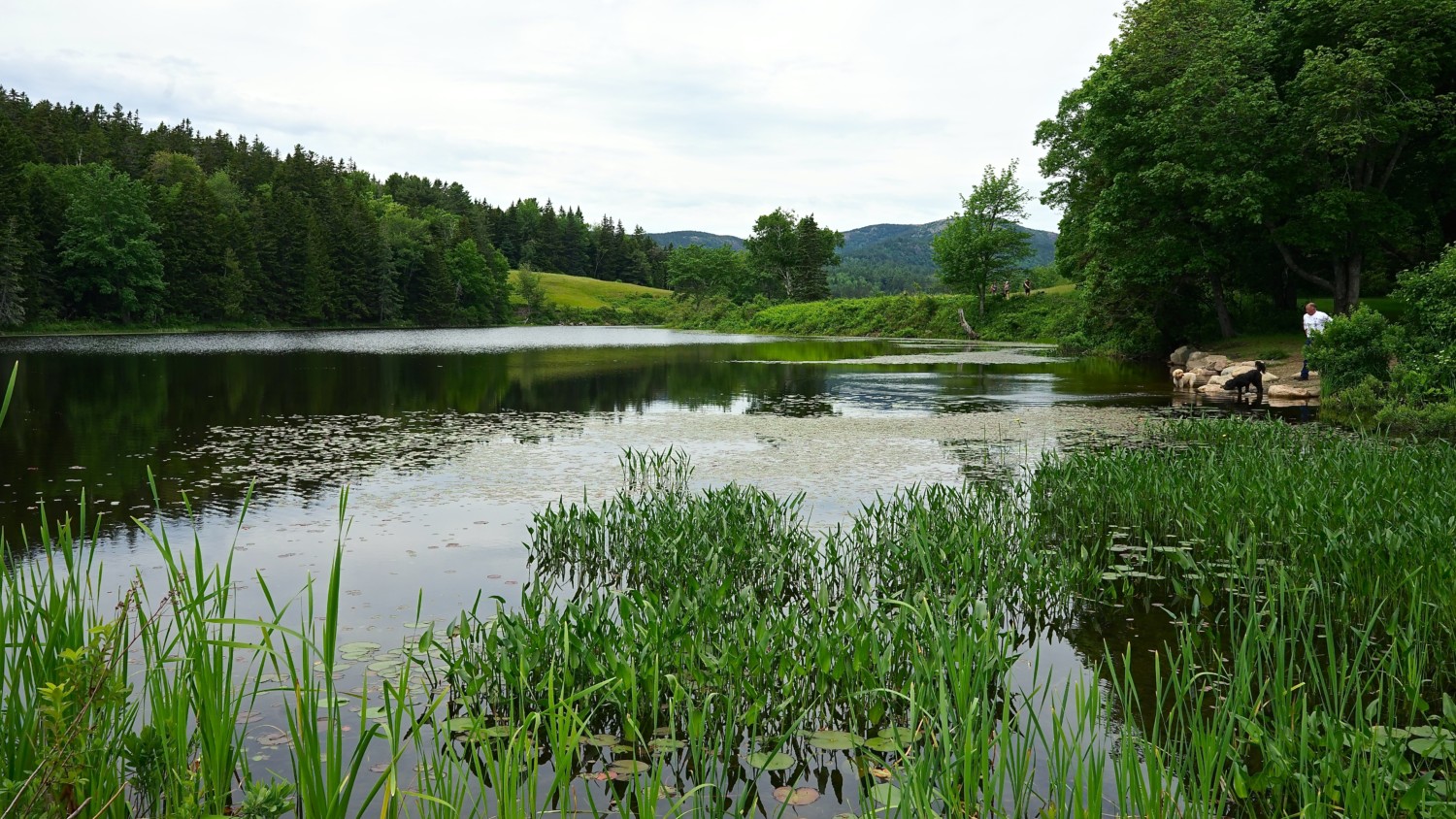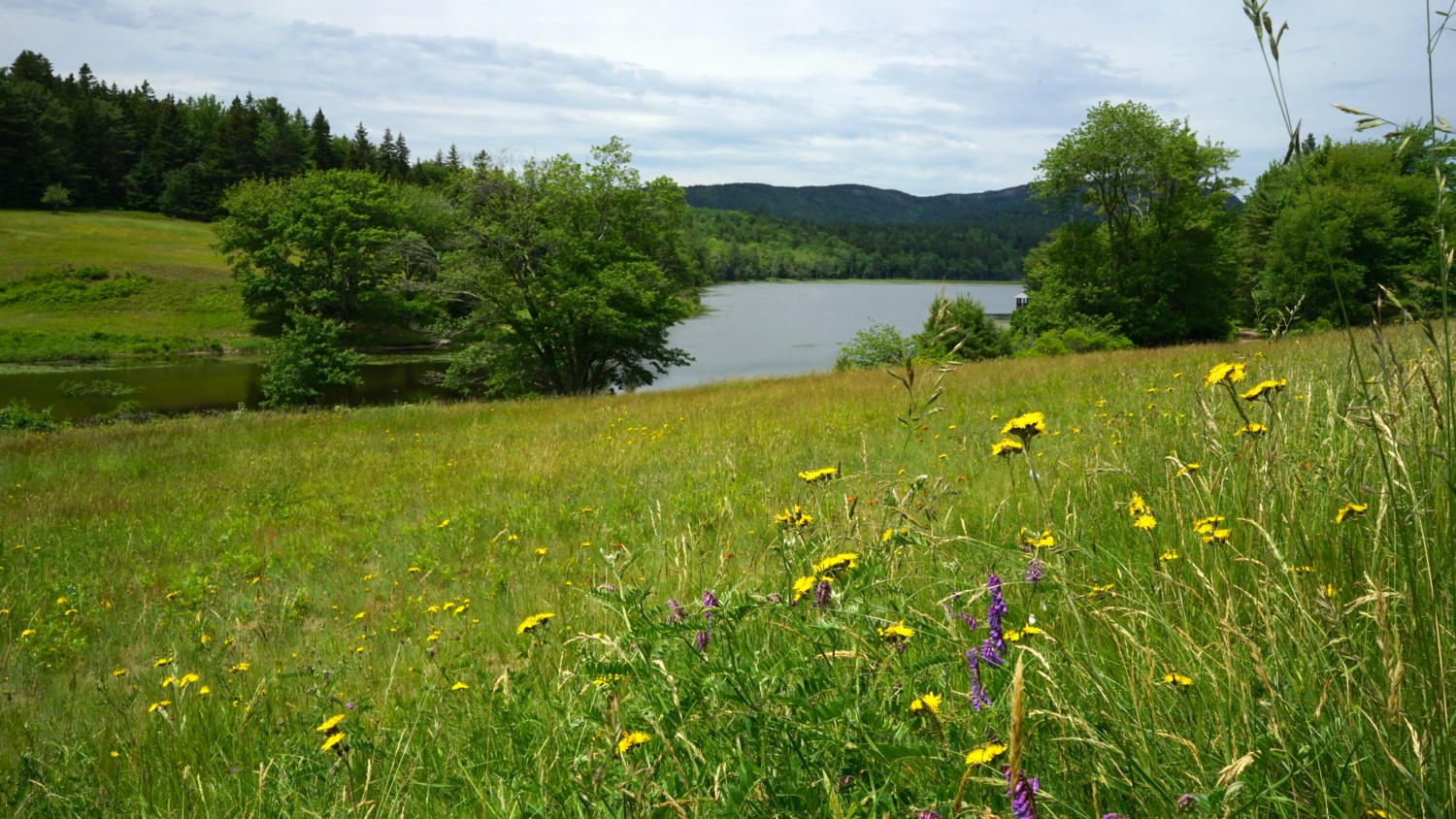 Visit Bass Harbor
Many of Acadia's visitors never venture beyond the Park Loop Road and the town of Bar Harbor. While it's a fun little town, it can feel a bit crowded – especially if you're trying to navigate it with your dog.
When you're ready for a break from the mob, take a drive over to Bass Harbor. Stop by the Bass Harbor Head Light Station, and then get a bite at Seafood Ketch on Shore Road. The patio is pet friendly, the seafood is right off the dock, and the views can't be beat!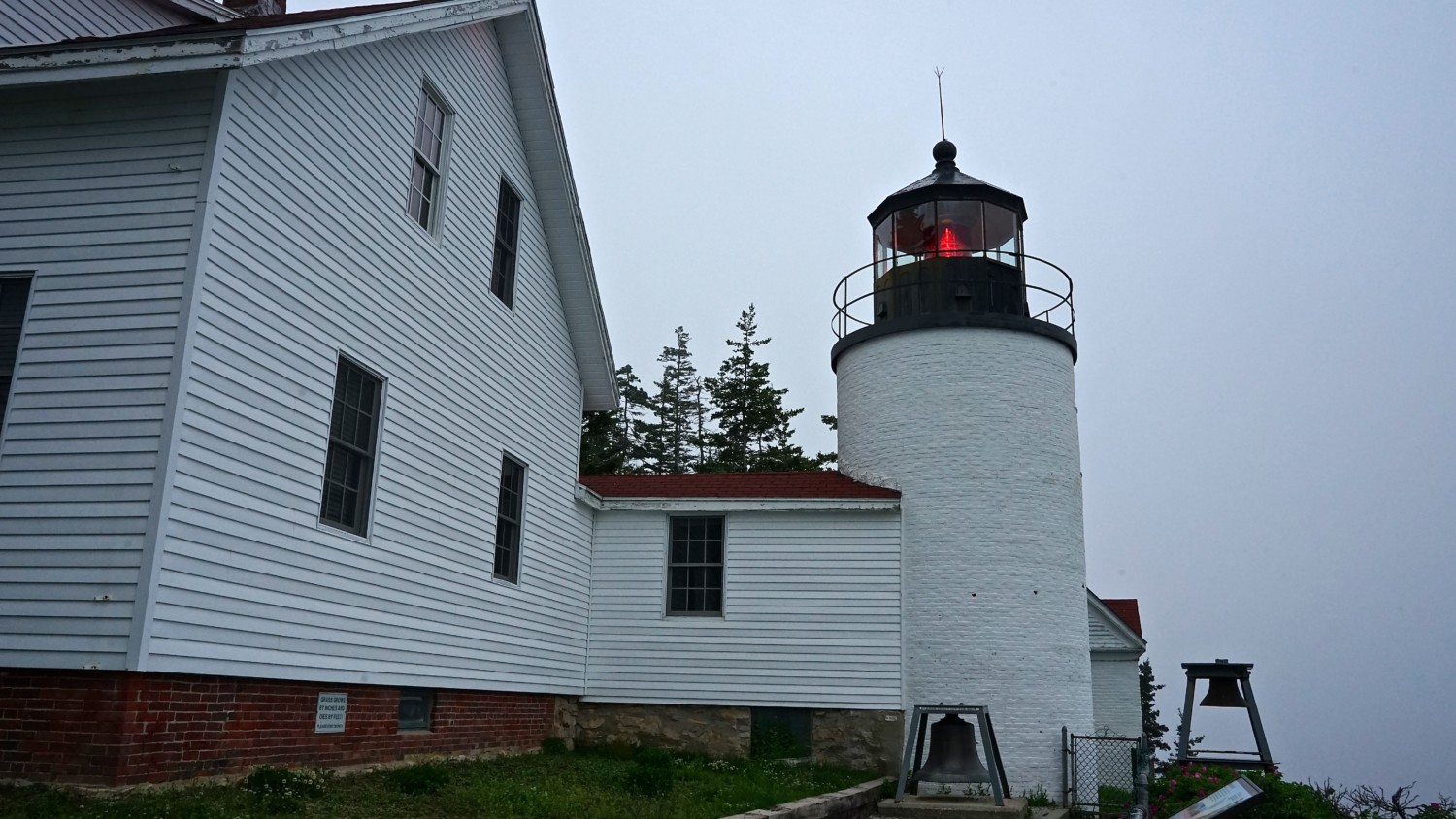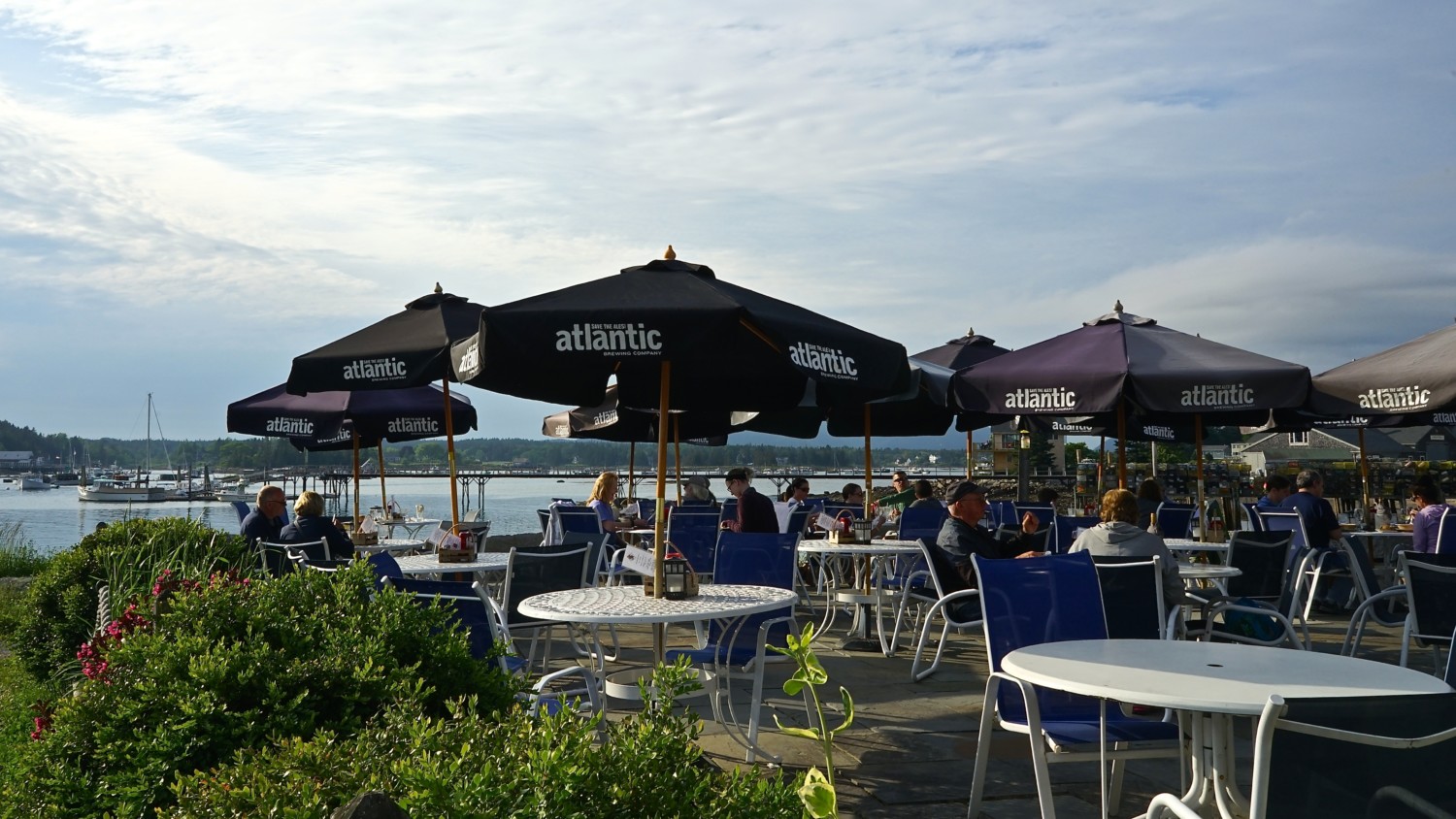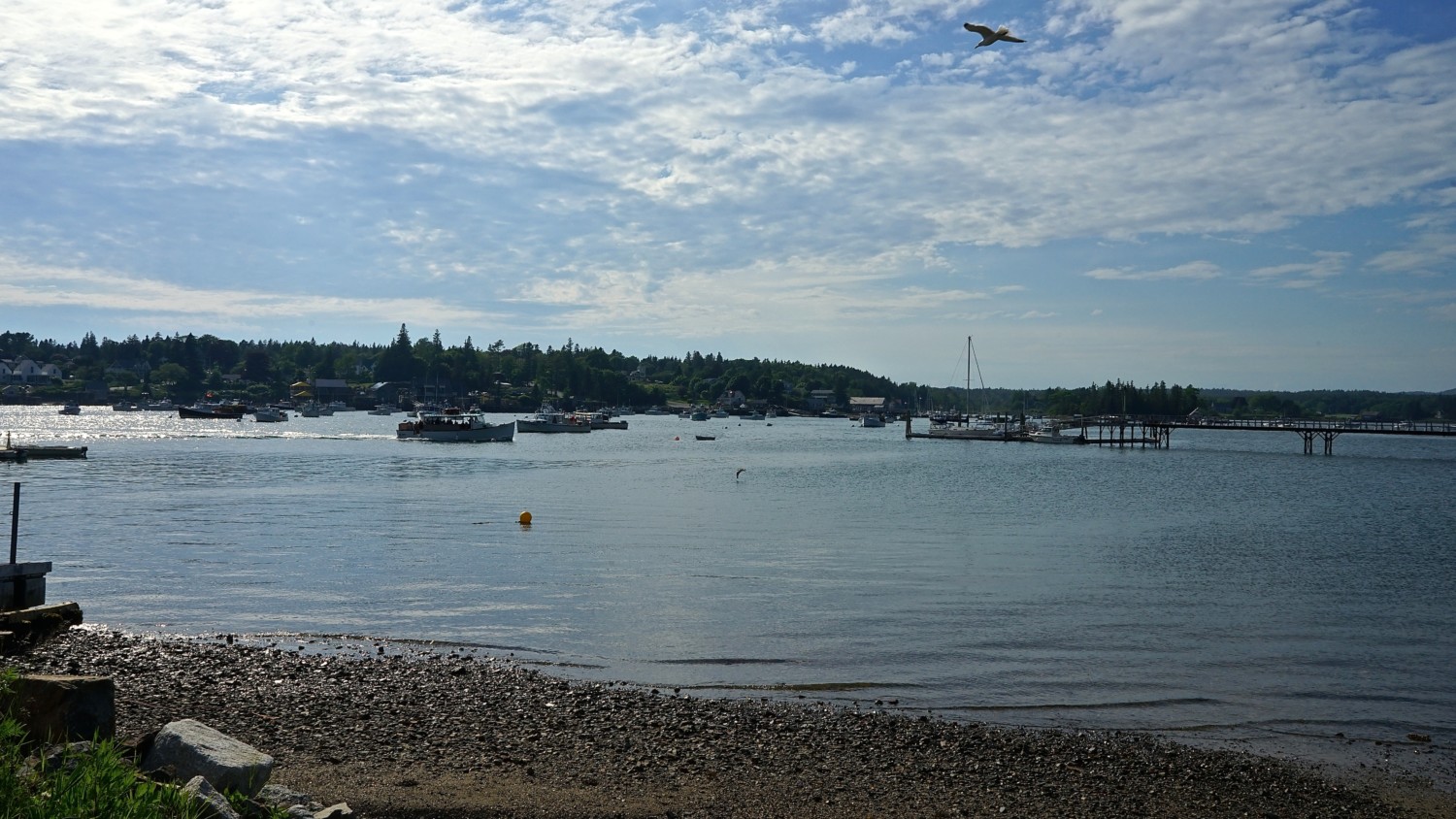 Schoodic Peninsula
The vast majority of Acadia National Park is on Mount Desert Island, near the town of Bar Harbor, Maine. For a more tranquil experience, visit the 5% of the park located on the Schoodic Peninsula near Winter Harbor — just 5 miles to the east of Mount Desert Island.
This peninsula differs from Mount Desert Island in several ways — but primarily it's less crowded. You can drive the Schoodic Loop Road, which is open year-round and runs one way from the campground for about 6.5 miles. Or take the loop from Winter Harbor to Schoodic Point and then up to Birch Harbor, extending your drive to 10 miles. You'll come across several scenic and shoreline stops along the way.
From the Schoodic Loop Road you'll find trailheads for the Schoodic Trail System that range from easy to challenging. Bicyclists have more than 8 miles of trails, too, and pets are also welcome.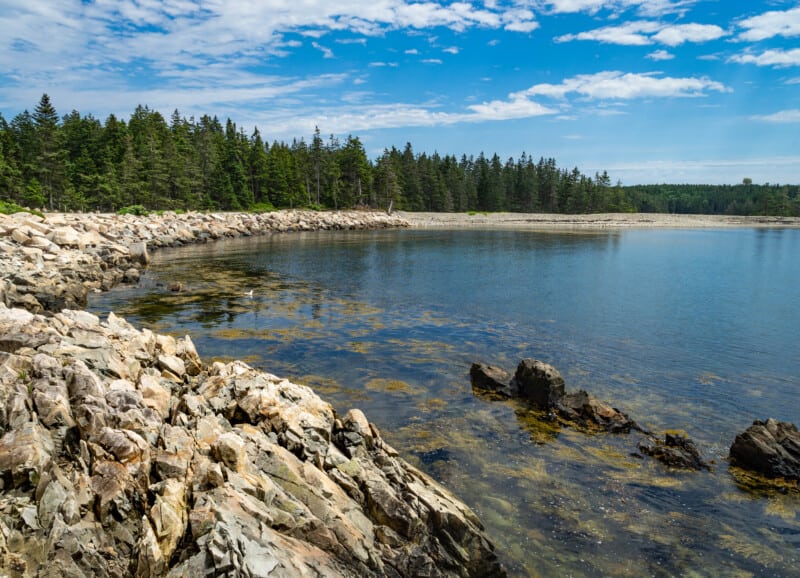 Best Time To Visit Acadia National Park With Dogs
Acadia is located near Bar Harbor, which is absolutely a coastal town. That means that many of the local seafood shacks and some shops close for the winter.
High season in Bar Harbor falls between Memorial Day and Labor day. If access to all the restaurants and shops is important to you, then you'll want to plan your trip during that time. Summer temperatures are refreshing and usually in the 70s during the day.
If you love the snow, don't mind more limited options for accommodations and eateries, and want to feel like you have Acadia all to yourself, plan your trip during the winter. You'll find many trails at Arcadia National Park that are great for snowshoeing and cross-country skiing.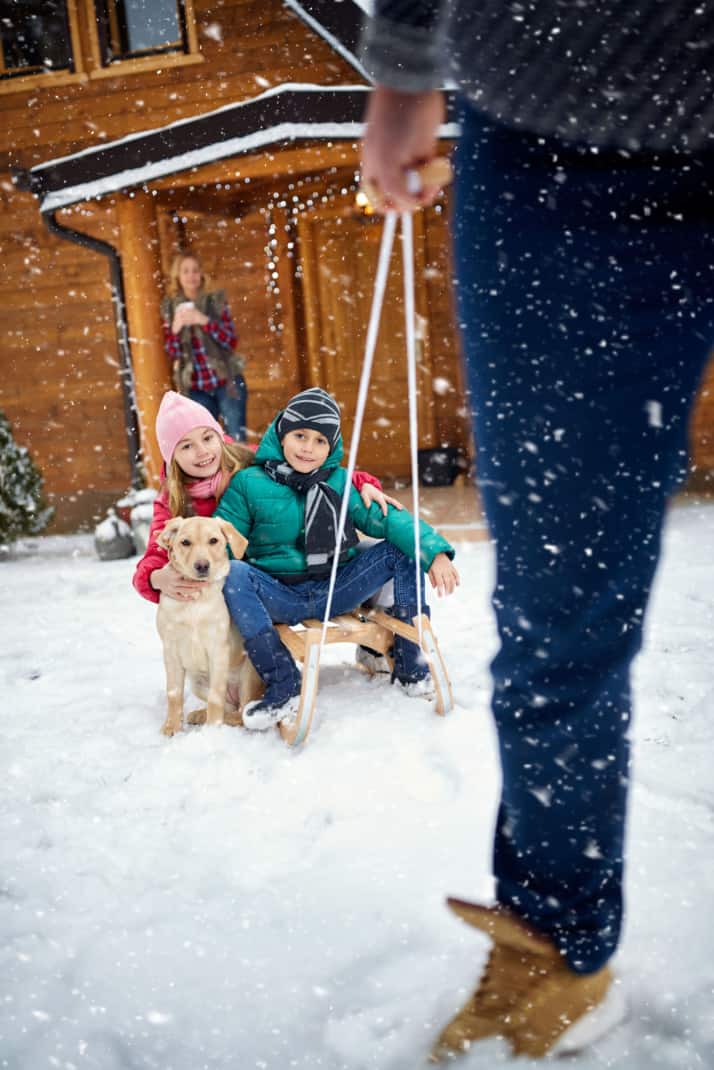 Acadia National Park is on our short list of favorite places to visit with dogs. It would make a wonderful place for your next vacation! We hope this peek encourages you to see all the park has to offer for yourself.
(Visited 20,288 times, 9 visits today)