Finally, a break in the rainy weather!  Though we woke up to gray clouds and mercury in the 30s, the skies cleared by noon – yielding glorious sunshine and warmer temps.
Yesterday we visited Watkins Glen State Park, the most famous of the Finger Lakes State Parks. Carved out by retreating Ice Age glaciers, the Finger Lakes (11 in all) span across central New York like, well … fingers. The Native Americans had a better take. They believed the lakes were the fingerprints of the Great Spirit, who reached down and, in touching the earth, transformed the land into sacred ground.
Sniffing Around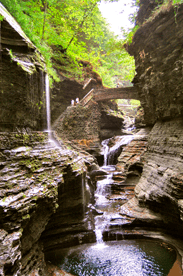 Located at the southern tip of Seneca Lake, the main attraction of Watkins Glen State Park is the gorge, truly a jaw dropping spectacle. Within a range of two miles, Glen Creek descends 400 feet, creating 19 waterfalls, and many natural pools along its course. The creek waters are very powerful, and the gorge is very narrow – making it easy to imagine how 200-foot cliffs were carved through solid rock.
Unfortunately, you won't get to see much of this if you bring Fido because the Gorge Trail is not dog friendly. Why? The trail is narrow, people didn't pick up, and some skittish dogs tried to jump the wall into the gorge.
The park is open year round, though parts of some of the trails may be closed due to conditions created by the weather.
What We Did
With the Gorge Trail being off limits, we hiked the Indian and South Rim Trails, both of which overlook the gorge. They're not nearly as scenic as the Gorge Trail. Still, we spent about three hours hiking with Ty and Buster. A word of warning … the park trails are pretty strenuous, and all four of us left the park feeling like we had a good workout. Here's what we saw.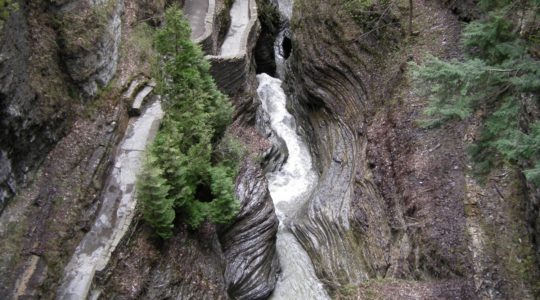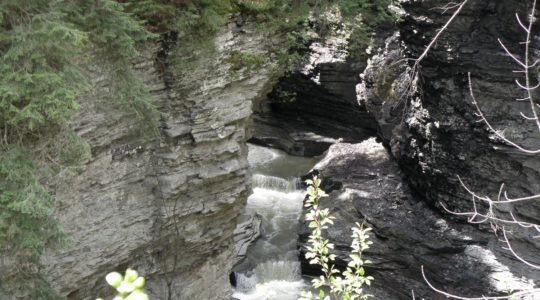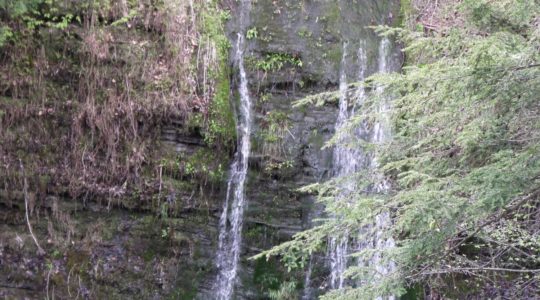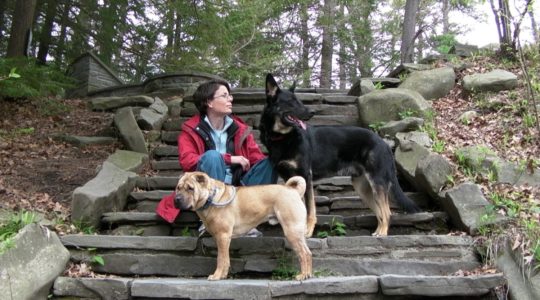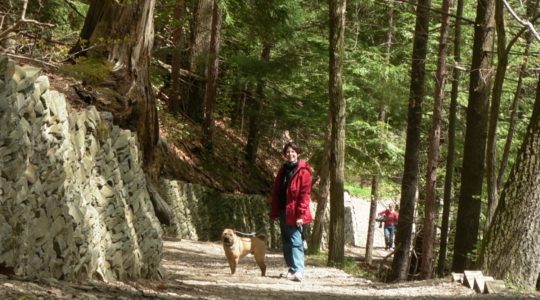 I visited Watkins Glen as a kid with my parents, but only have faded memories of that trip. So when we were done hiking the rim trails, Amy and I each went back into the park on the Gorge Trail while the other watched the boys. Here's some pics.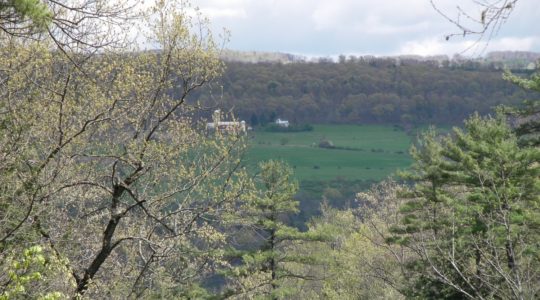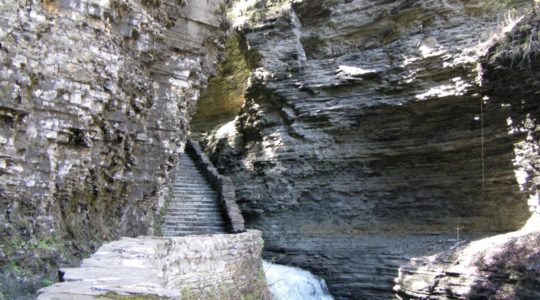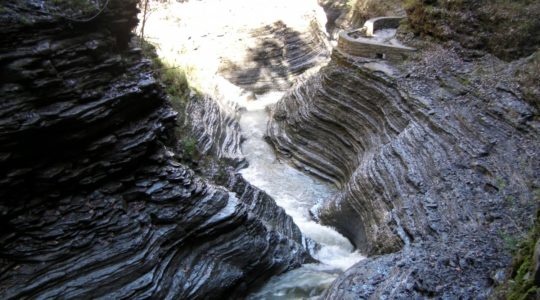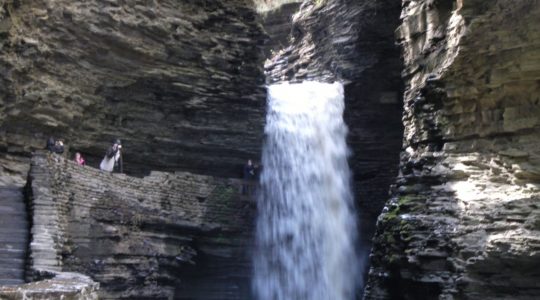 PS – Dogs must be leashed at all times. Also, you must have a veterinarian's certificate to evidence a rabies vaccination – a collar tag is not accepted as proof.
Planning a pet friendly trip of your own? We'll make it easy:
Pet Friendly Hotels | Pet Friendly Destinations | Pet Friendly Activities
Amazon Affiliate Disclosure: GoPetFriendly.com LLC is a participant in the Amazon Services LLC Associates Program, an affiliate advertising program designed to provide a means for website owners to earn advertising fees by advertising and linking to amazon.com, audible.com, and any other website that may be affiliated with Amazon Service LLC Associates Program. As an Amazon Associate, the owner of this site earns a commission from qualifying purchases.
(Visited 16,306 times, 1 visits today)