Traveling with pets doesn't always mean a cross-country road trip! Perhaps you've found a great new brewpub with a pet-friendly garden nearby. But parking is non-existent. And it's too far to walk. Using rideshares with pets allows you to get a car to drop you and your furry friend off! Here's how it's done: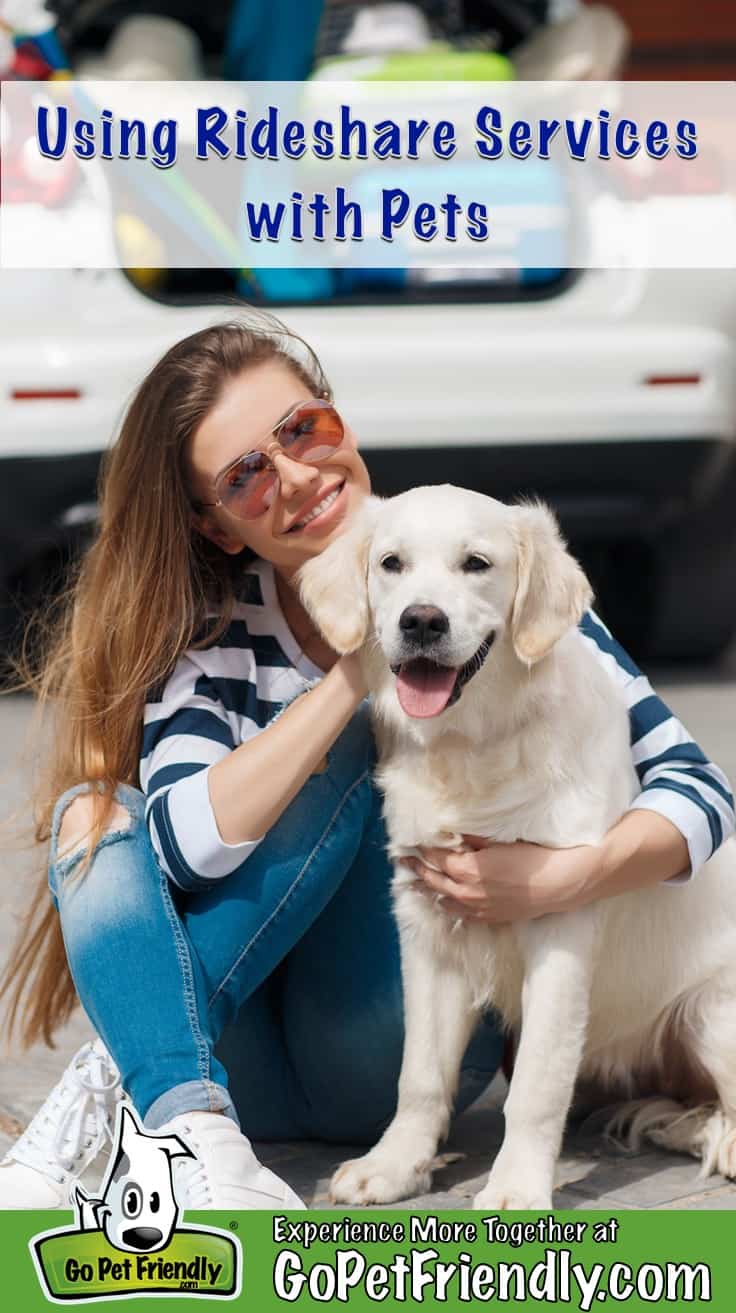 Rideshares With Pets – The Basics
By now, everyone knows the big players in the rideshare market are Uber and Lyft. But, we'll also fill you in on a few new upstarts, too!
The bottom line for rideshares with pets is that the driver chooses whether or not they want to accept pets. (NOTE: Service dogs are ALWAYS allowed on public transportation, in taxi cabs, and in rideshares under the Americans with Disabilities Act (ADA). Emotional support and therapy animals are not included in these protections.)
There are, however, things you can do to make it more likely that a driver will accept you and your pet as riders!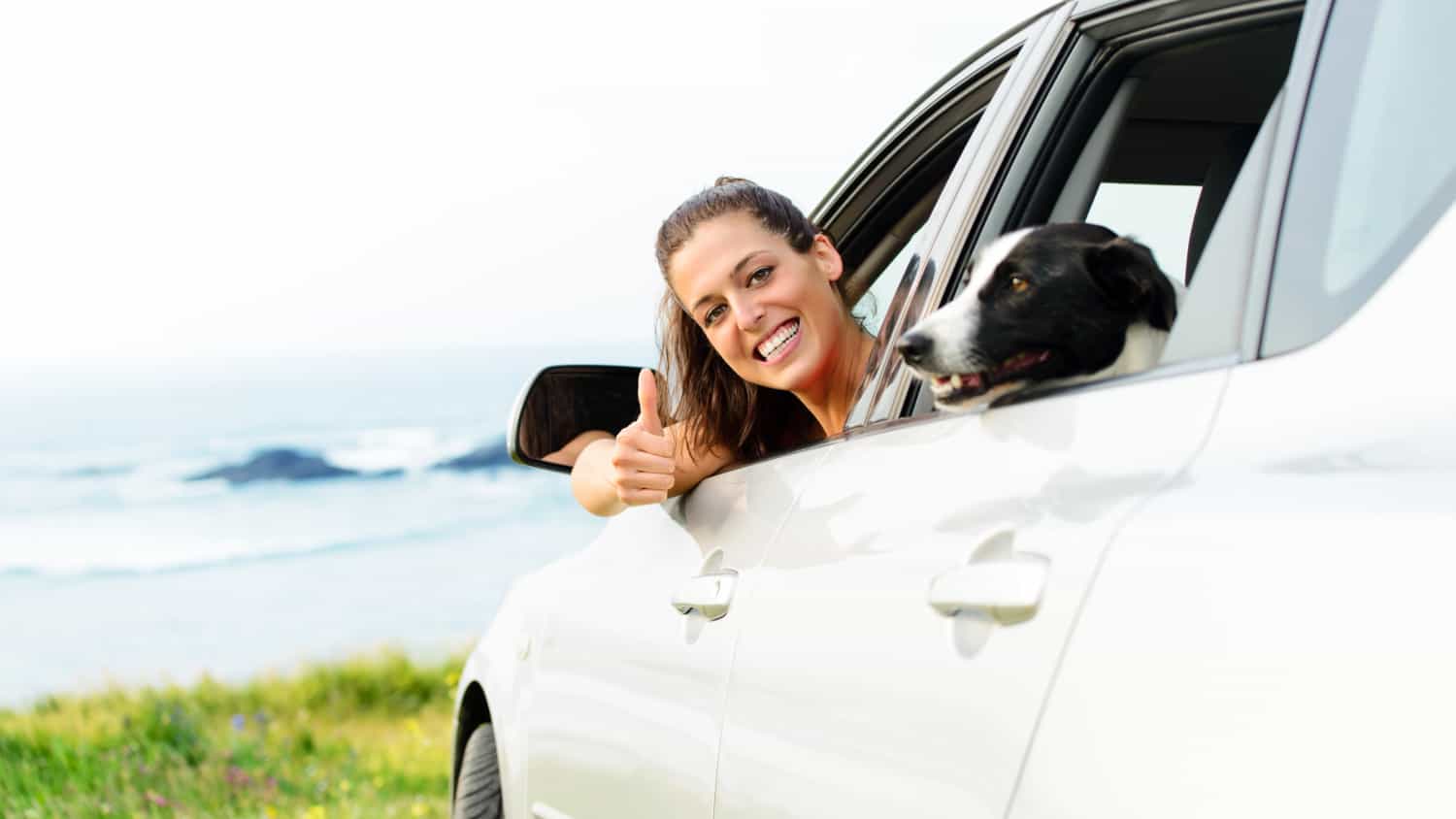 1. Inform the Driver
When you request a ride, use the app's option to text or call the driver and let them know you're traveling with your pet. Your driver may not be able to respond if they're driving, but at least you'll have made the effort to get in touch with the driver.
2. Protect the Car
I love my dog, Honey. If I didn't, I couldn't stand all the shedding. So I know how risky it is for a driver who has to keep her car clean between passengers to offer a ride to a golden retriever.
That's why I recommend bringing a sheet when using rideshares with pets. The sheet is large enough to cover the seat and floor where Honey sits. And it's thin enough to fold up and pop into my backpack when we get out of the car.
We've never exited a car where Honey left anything behind … except for good feelings.
If you're traveling with a small pet, consider transporting him in a carrier. But, whatever you do to protect the driver's car, let her know in your text or call to make it more likely she'll accept you as a passenger.
3. Exercise Your Pet
When using rideshares with pets, don't be in a rush. A few minutes teasing your cat with a wand or walking your dog around the block will help them relax in the car.
And of course, you want to give your pets every chance to relieve themselves before the drive!
Finally, there's one other point of etiquette if you're using rideshares with pets.
4. Leave Good Reviews!
Drivers rely on good ratings. And so do passengers when choosing a rideshare service. If a driver is kind enough to take you and your pet, make sure you leave a top review.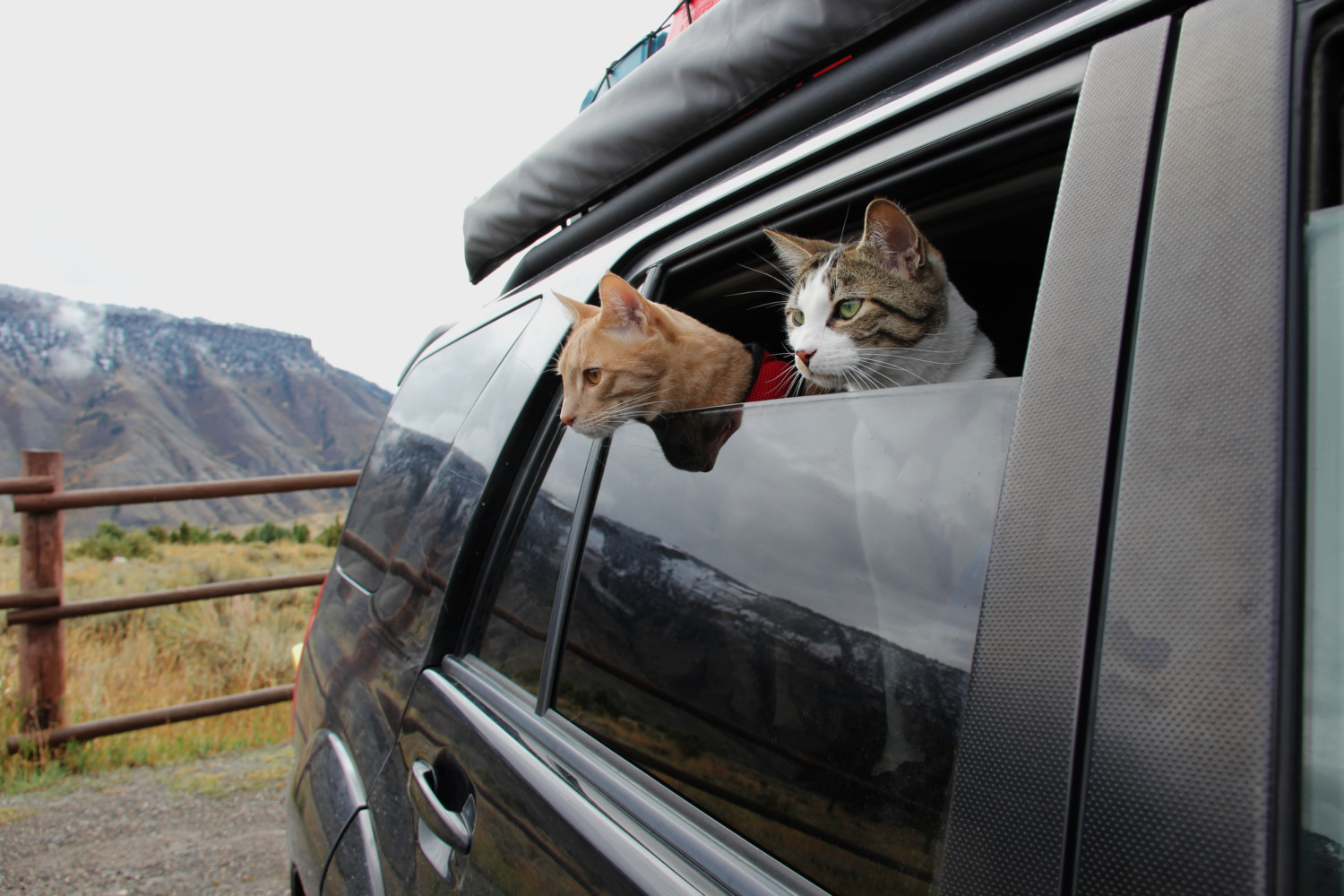 While the basics are the same for all rideshare services, there are a few differences between Uber and Lyft. Let's discuss those, and I'll also provide a few other transportation options for you to consider.
Riding With Pets On Uber
The official pet policy for Uber states that the driver chooses whether to allow pets or not. It also recommends you bring a blanket and that you contact the driver in advance.
Pets are prohibited from UberPool (the car pool option with strangers) trips.
The Uber app allows drivers to turn down a ride within the app. That means that if a driver chooses not to accept you and your pet as passengers, he can refuse immediately so another driver can accept the ride.
Immediately after the driver contacts you to tell you they're refusing the ride, cancel the ride to prevent a cancellation fee. Then request another ride.
You can try to tip your Uber driver after rating her on the app. But not all regions allow in-app tipping, and some drivers don't accept tips through the app. If you want to ensure your ability to express your thanks with a tip, carry some cash when you're using Uber.
Riding With Pets On Lyft
Lyft's pet policy also states that, unless you're traveling with a service animal, it is up to the driver to decide if she wants to transport a pet.
However, the Lyft app does not allow drivers to turn down a ride in the app after they have accepted. They need to arrive at the pickup spot before voiding the ride.
That means that you could find yourself waiting longer for a driver to accept you and your pet. If you are charged for the ride after a driver refuses to pick you up, you can contact support in the app to get a refund.
Recently a Lyft driver in Washington DC told me she had received an email from the company asking drivers to accept riders with pets whenever possible. This is encouraging news, but you'll probably find it's more common in cities where more people live without cars than in smaller communities.
One driver also informed me that she would be afraid to accept a pitbull or Doberman in her car. Sadly, this is a burden faced by those who love dogs that are discriminated against based on breed. Hopefully that driver encounters a polite person with a sweet bully dog and she can get past her fear.
READ MORE ⇒  Tips for Traveling with Pitbulls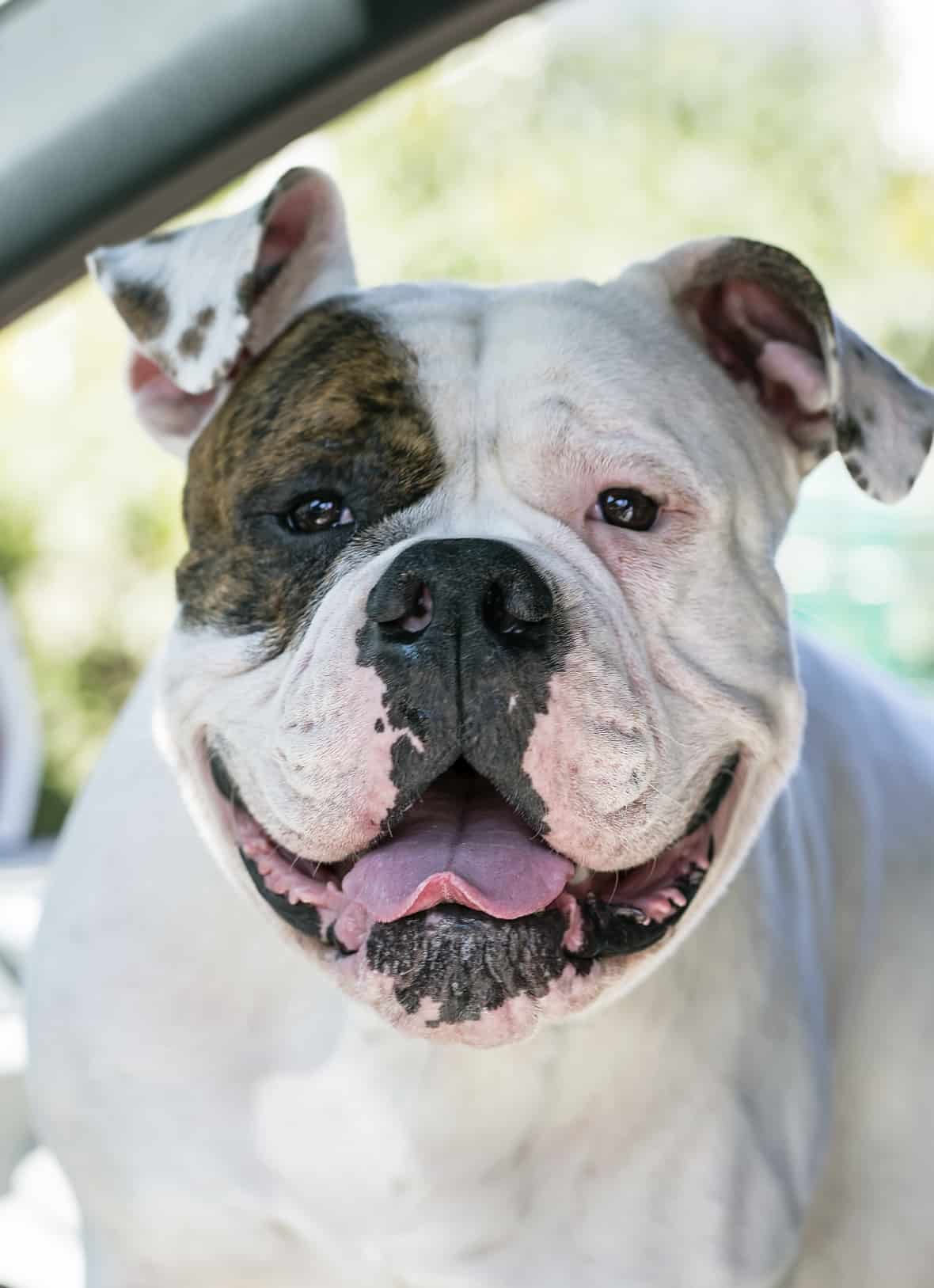 Other Rideshare Options With Pets
Competitors to Uber and Lyft (including some that specialize in pet friendly rides) are cropping up in large cities. And even good old Yellow Taxi has developed an app to make hailing a cab as easy as selecting an Uber.
Here are a few additional rideshare options to consider:
Spot On
New York City has 25% of the ridesharing market in the US, despite having only 3% of the population. So, it's not surprising that NYers are creating their own rideshare apps. Spot On is one you'll want to know about if you're using rideshares with pets in the NY boroughs.
All Spot On drivers accept pets. And they have seat covers and harnesses in every car. Even better, they will send a car appropriately sized for your pet. So there's no need for you to twist your Great Dane into a pretzel to sqeeze into a Smart Car. And you don't have to worry about losing your ferret in a cavernous SUV.
Best of all, for every ride you pay for, Spot On donates a ride to one of their rescue partners!
READ MORE ⇒  The 5 Best Dog Parks in NYC
Yellow Taxi
If you're traveling in a large city, you can search online to find out if they have an app available for hailing taxis. However, the best way to ensure a pet friendly cab ride is still to call. You can tell the dispatcher about the pet you're traveling with and let them know how you'll be protecting the driver's car.
The dispatcher can then make sure that the cabbie knows you have a pet and is willing to drive you.
My-TTI
Currently only available in Chicago, My-TTI app allows users to request rides from licensed limousine drivers.
Select the "pet rides" option when ordering your ride to get a pet friendly car.
Public Transportation
Hundreds of public transportation systems throughout the US and Canada allow pets. Many only allow small pets who can travel in a carrier or on a passenger's lap. But some systems, like Seattle and Boston, even allow large dogs on buses.
And most ferries welcome pets! If you're exploring the Outer Banks of North Carolina, the San Francisco Bay Area, or even New York City, public transit ferries are a great way to take your dog for a boat ride.
READ MORE ⇒  Pet Friendly Public Transportation in the US and Canada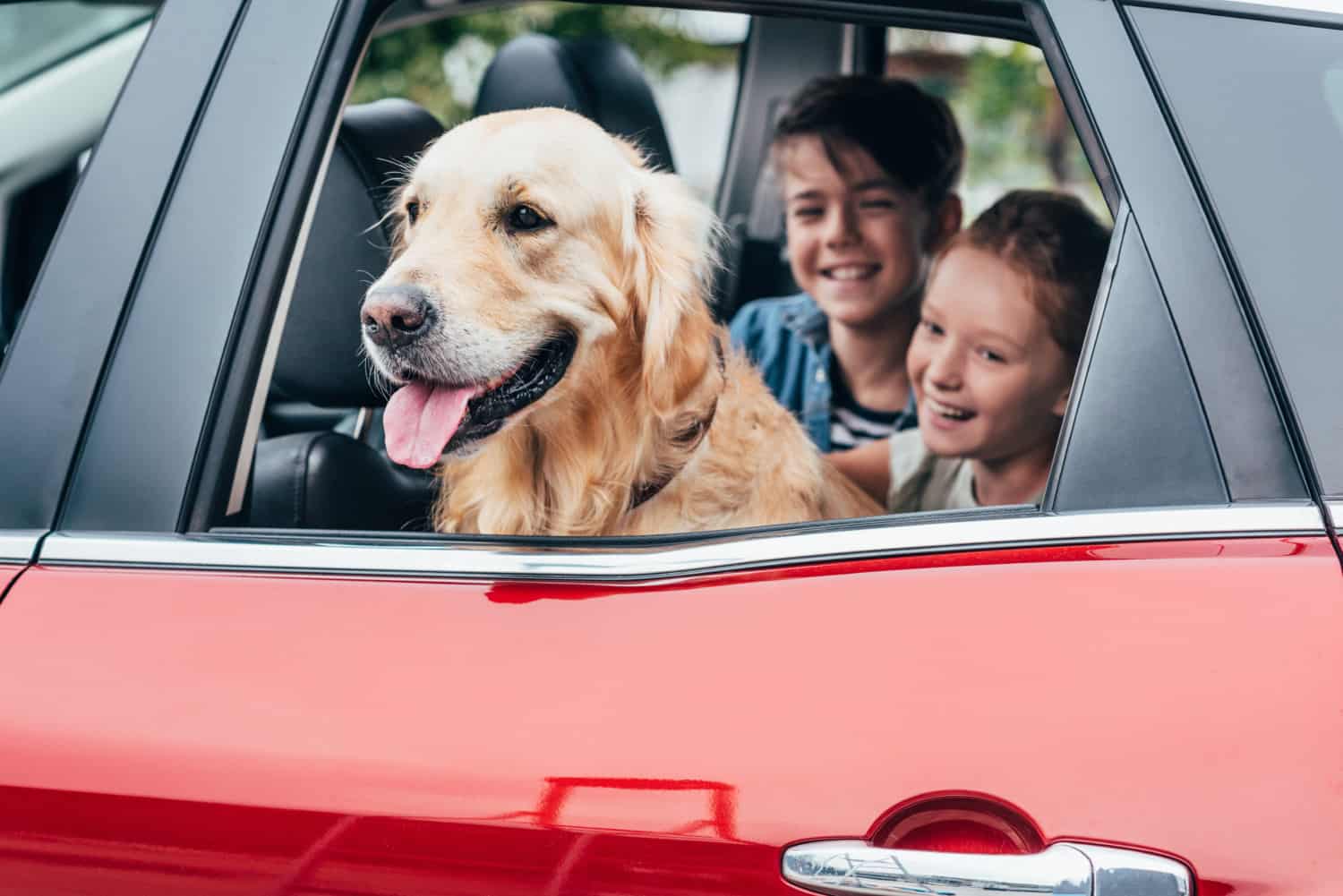 Try Using Rideshares With Pets
We live on a boat and don't own a car. I rely on rideshare and taxis to take Honey to the vet. So I'm grateful for pet friendly rideshare options.
The next time you want to check out the cool beer garden with a dog park, or need emergency vet transport, consider using rideshares with your pets!
Amazon Affiliate Disclosure: GoPetFriendly.com LLC is a participant in the Amazon Services LLC Associates Program, an affiliate advertising program designed to provide a means for website owners to earn advertising fees by advertising and linking to amazon.com, audible.com, and any other website that may be affiliated with Amazon Service LLC Associates Program. As an Amazon Associate, the owner of this site earns a commission from qualifying purchases.
(Visited 3,613 times, 1 visits today)