Even though New York City is known as a concrete jungle, there are still loads of places for playful canines to frolic with their own kind. There are over 50 official dog parks throughout the five boroughs, and they come in all shapes and sizes. Here are our picks for the 5 best dog parks in New York City. It's time to grab your pooch and head out for some fun!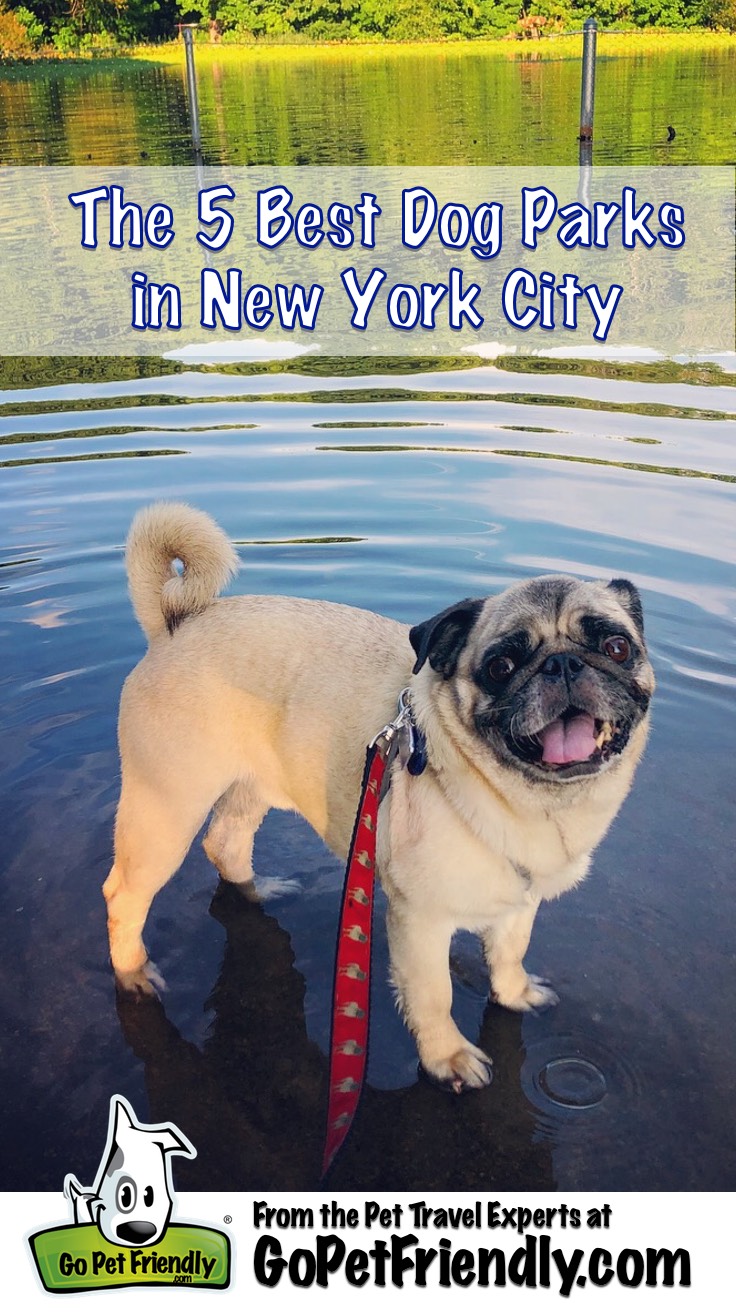 Before You Go
No matter which dog parks in New York you choose to visit, always remember to:
Pick up after your dog and properly dispose of waste.
Play nice! Don't let your dog chase birds, squirrels or other NYC wildlife.
Safety first. Your dog must be vaccinated against rabies. And you're required to carry up-to-date proof of a dog license and rabies vaccination.
Best Dog Parks in NYC
Hillside Dog Park
One of our favorite New York City dog parks is smack in the middle of the DUMBO (Down Under the Manhattan Bridge Overpass) neighborhood! Hillside Dog Park is situated on a hill and divided in two parts, one for small dogs and one for large dogs. The ground is a mix of dirt and wood chips, and the slope and terrain (over two acres!) make it the perfect area for dogs to romp around.
There are picnic tables and seating for humans, and water fountains and dog bowls on site. In the summer, trees offer plenty of shade, and there are even kiddie pools for cooling down. It's a slice of DUMBO heaven. While you're there, you might almost forget that you're in a bustling city.
Location: Columbia Heights & Vine Street, Brooklyn, NY
Tompkins Square Park Dog Run
New York's hottest dog park is: Tompkins Square Park! This place has everything: a wading pool, benches, tennis balls and Instagram famous dogs (see if you can spot @bertiebertthepom).
Often referred to as "First Run," this historic dog park dates back to 1990 and was the first official dog park to be inaugurated in New York City. It's also home to the Tompkins Square Halloween Dog Parade, the largest dog costume parade in the world. Whether you visit the big dog or the small dog area, your social pup is sure to have a blast.
Location: Avenue B & 9th Street, New York, NY
READ MORE ⇒ New York's Central Park is Pet Friendly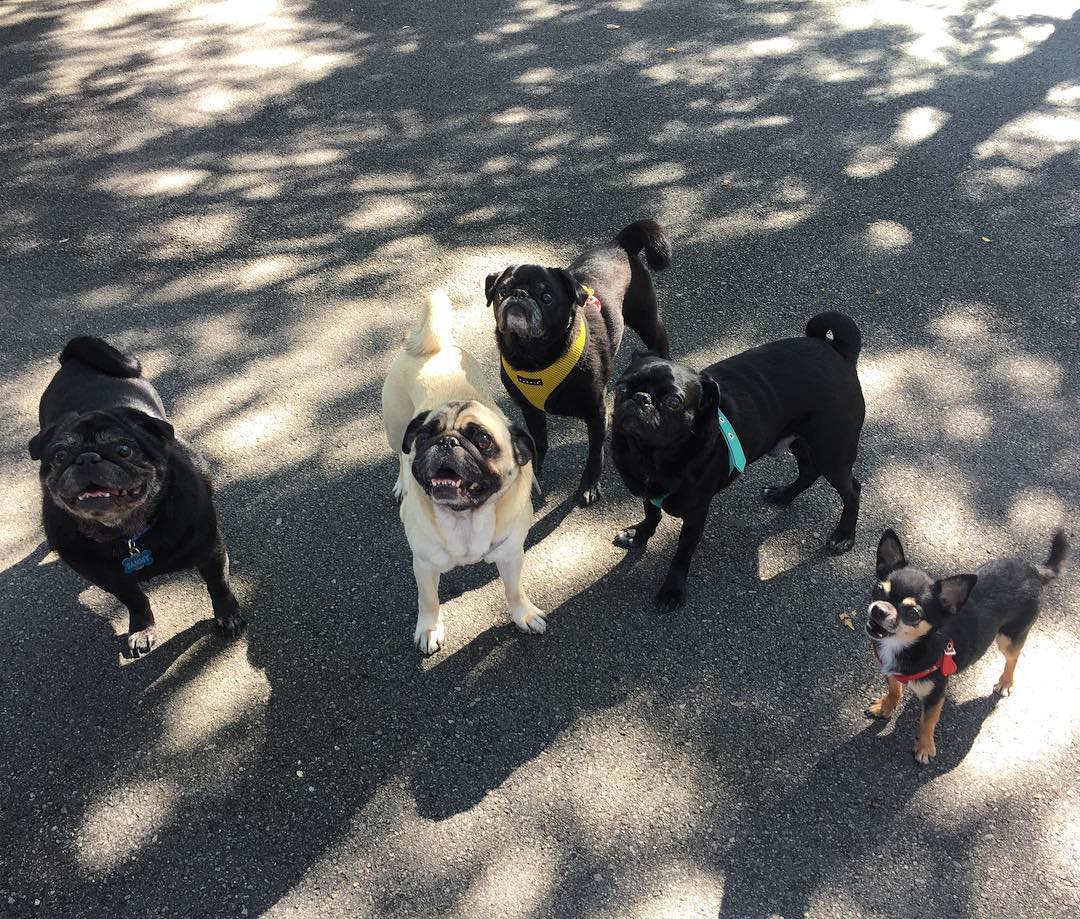 West 72nd Street Dog Run
If judge a dog park by its size, then look no further. The West 72nd street dog run is big, clean, and right by the water. Large trees provide shade for seating that lines the perimeter of the run, so you can relax in comfort as you watch your dog frolic. Plus, there are always plenty of waste bags and trash cans to help you clean up after your pup.
Head here for a day of fun and then hit up the dog-friendly Pier i Café or the Boat Basin, both just a few blocks away.
Location: 72nd Street and Riverside Drive, New York, NY
Madison Square Park Dog Run
Located right in front of the Flatiron building, the Madison Square Park dog run is a green haven in bustling Manhattan. It features a double-entry gate to ensure pups can't escape. There are nice wooden benches around the trees, along with waste bags, trash cans and a hose for unlimited fresh water. Choose between separate areas for large and small dogs.
Don't forget to wind down with a stroll through the park and a burger at Shake Shack after!
Location: 5th Avenue between 24th and 25th Streets, New York, NY
READ MORE ⇒ Using Rideshare Services With Pets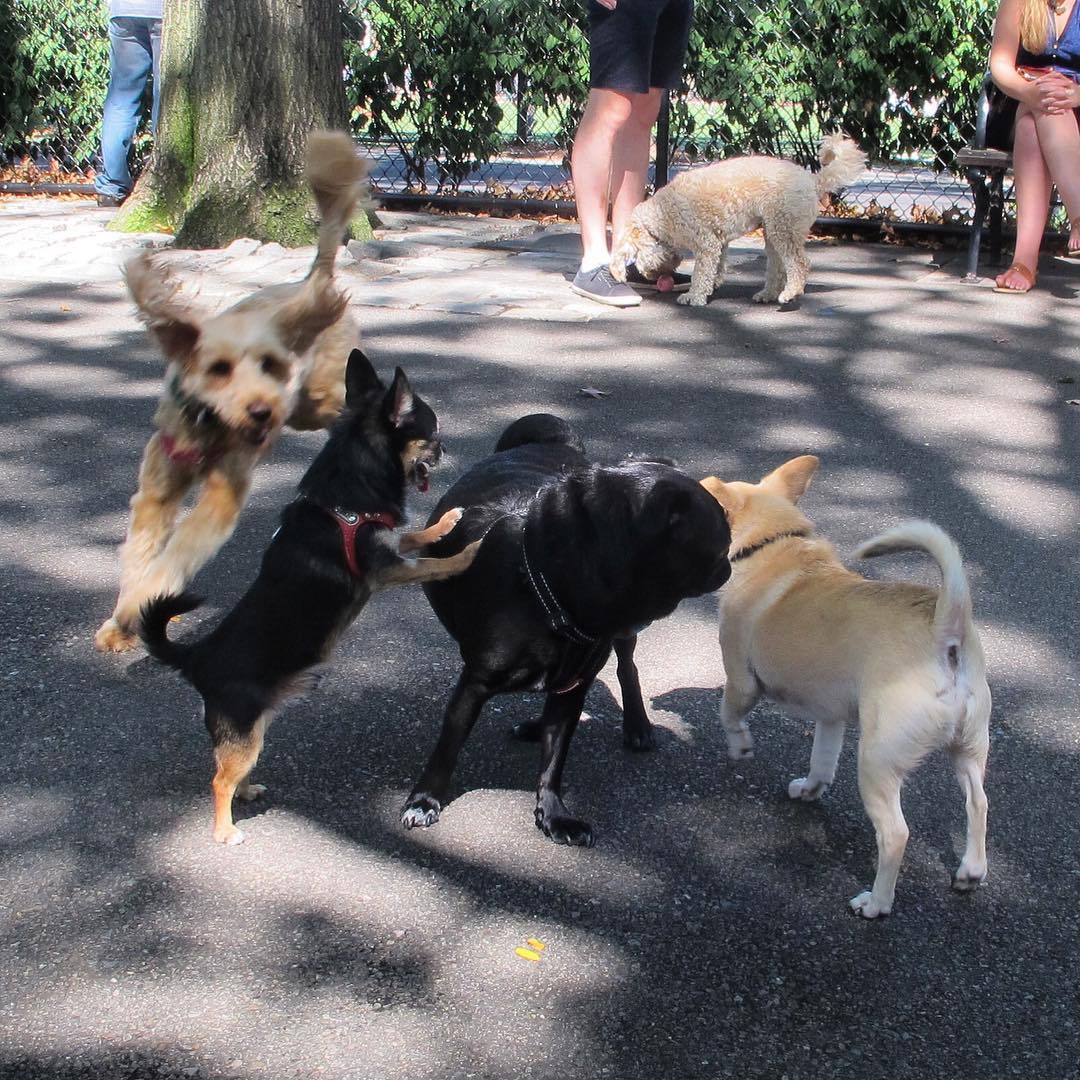 Prospect Park Dog Run and Dog Beach
While it's technically not a dog run, we had to include Prospect Park on our list. Head to the Long Meadow during off-leash hours (5 am–9 am and 9 pm–1 am) and let your dog run wild with other neighborhood pooches. On warmer days, make a stop at Dog Beach, a popular swimming area for dogs. Public restrooms available for dog owners near Middle Long Meadow.
Besides its fantastic green space and beach, Prospect Park has a thriving dog community. You can connect with other dog owners through FIDO, New York City's largest off-leash community. They host events throughout the year like Coffee Bark, a monthly get together for dog owners to meet, socialize and exchange information while enjoying coffee, pastries and dog biscuits.
Location: 95 Prospect Park West, Brooklyn, NY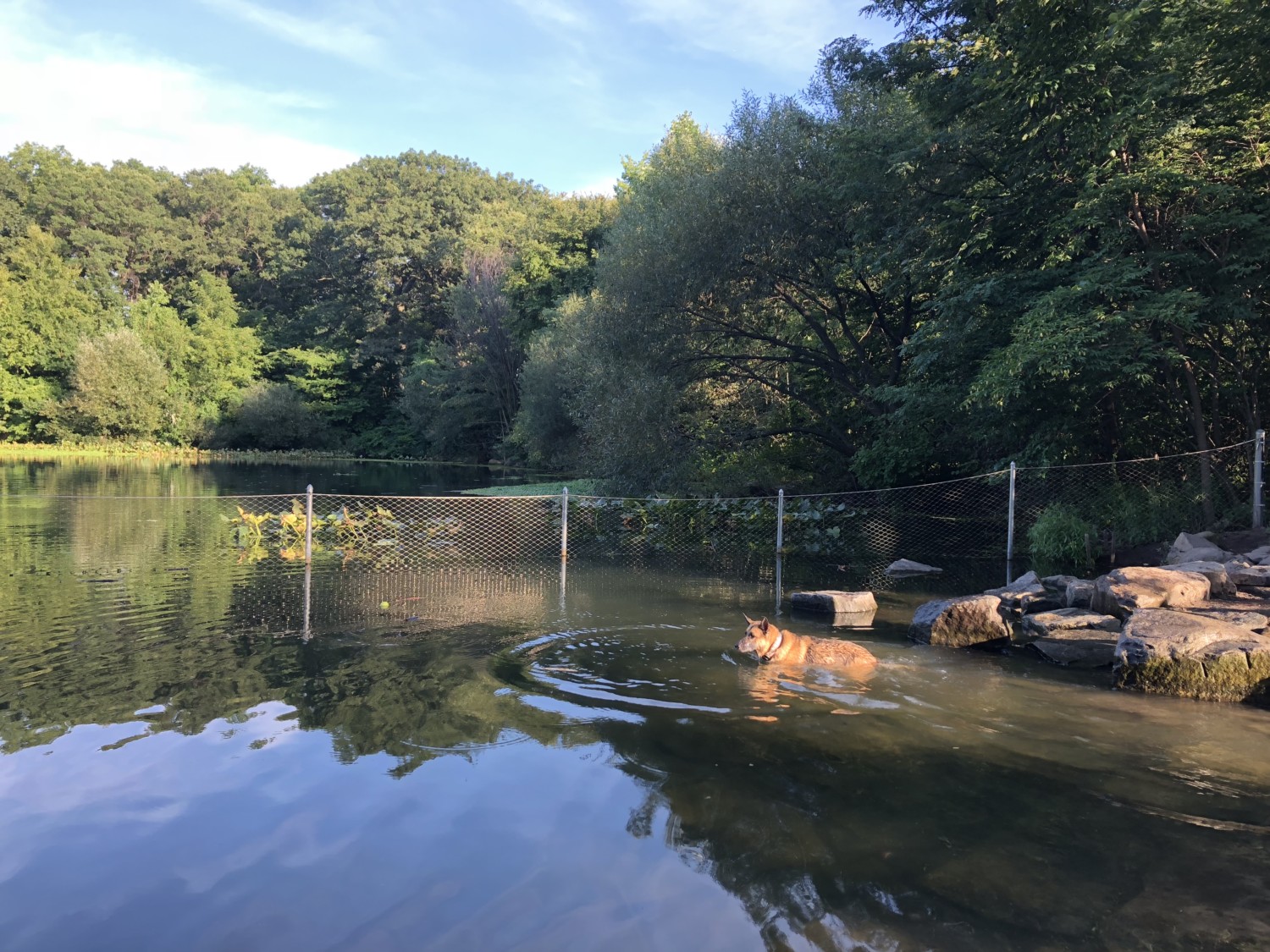 So there you have it – the 5 best dog parks in New York City. We hope you and your pooch have a ball exploring them all! Leave a comment below and tell us which are your favorites.
About the Author: Candy Pilar Godoy writes about pet travel over at boogiethepug.com. She's also the founder of Dog Candy, a whimsical dog brand inspired by her two pups. She lives between NYC and Rio de Janeiro with her dogs Boogie and Marcelo, and her cat, Kitty.
(Visited 7,568 times, 1 visits today)