Looking for something fun and different to do with your pet that you'll both enjoy? How about visiting some pet friendly wineries?
Many vineyards welcome pets, inviting you to meander the rows of vines, enjoy a picnic on the patio or deck, and some even allow leashed dogs inside the tasting room! Before your visit, check the winery's website for upcoming events – many host concerts, hold adoption events with local animal rescues, or have local food trucks serving on the grounds.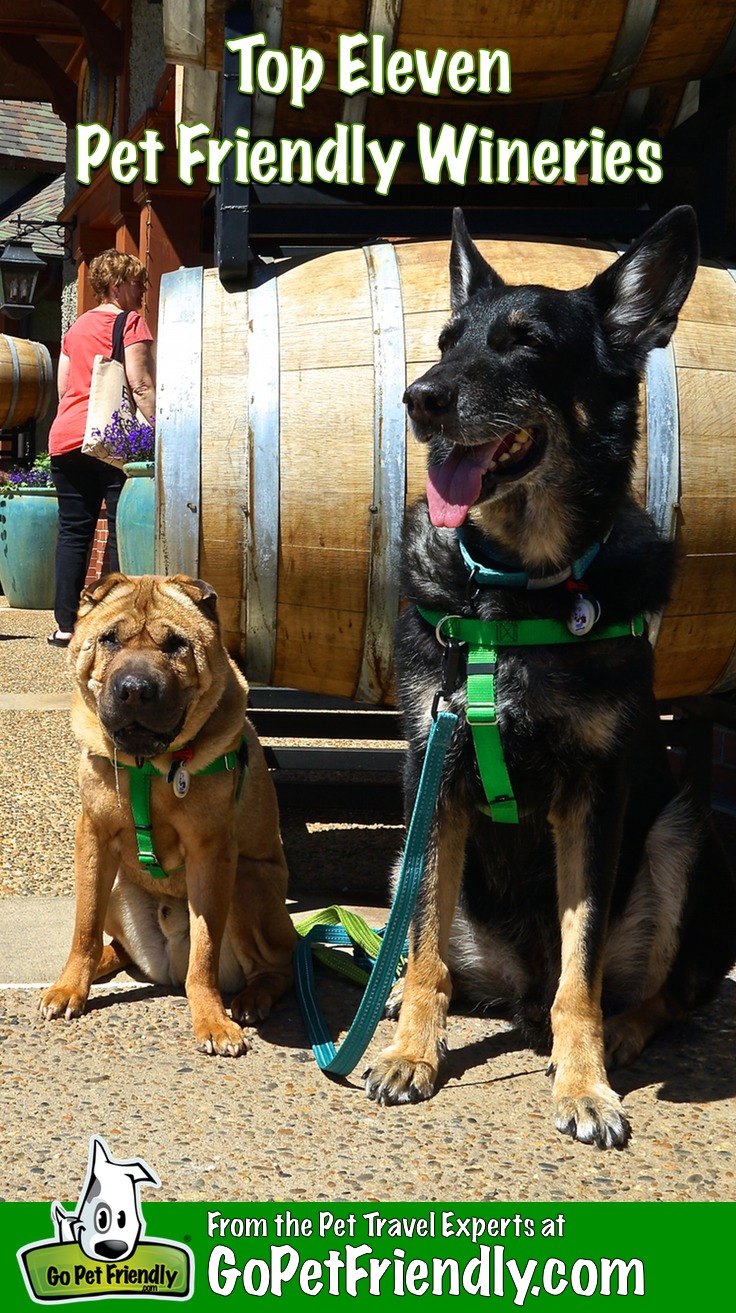 You can find hundreds of pet friendly wineries on GoPetFriendly, but below are a few we've found to be pawsitively outstanding!
Tips for Visiting a Winery with Your Dog
If you're planning to take your pup on a winery visit, keep these tips in mind:
Grab the Leash – Even the best behaved dogs can be tempted to chase a lackadaisical squirrel or greet a fellow canine with more enthusiasm than would be appreciated. Too keep the order, many dog friendly wineries require visiting pets to be leashed.
Don't Leave a Mess – Many wineries work hard on beautifully landscaped lawns and gardens to share with customers. Show your appreciation for their generosity by cleaning up after your pet and properly disposing of the waste.
Watch the Door – A tasting room or patio can be quiet one minute and packed the next, so be attentive to your surroundings. If your dog finds crowds overwhelming, be ready to make a quick exit.
Call Ahead –Rules can change, so before popping in, give the winery a call.
Top Pet Friendly Wineries
California
Dutch Henry Winery – 4310 Silverado Trail, Calistoga CA
At Dutch Henry, they are happy to set you (and your pooch) up at a picnic table on the patio for a tasting. And, if the winery's two pugs and two cats aren't around to entertain you, the bocce ball courts and beautiful views will have to suffice.
Leashes are encouraged. And the resident pups like to know when four-legged company is on the way – give them a call before arriving.
Visit a wonderful world where wine and "all things dog" combine into something truly special. These award-winning wines feature dog-centric labels, and the entire place is steeped with whimsy. Even better, 25% of sales from every bottle of Mutt Lynch wine is donated to support animal rescue groups!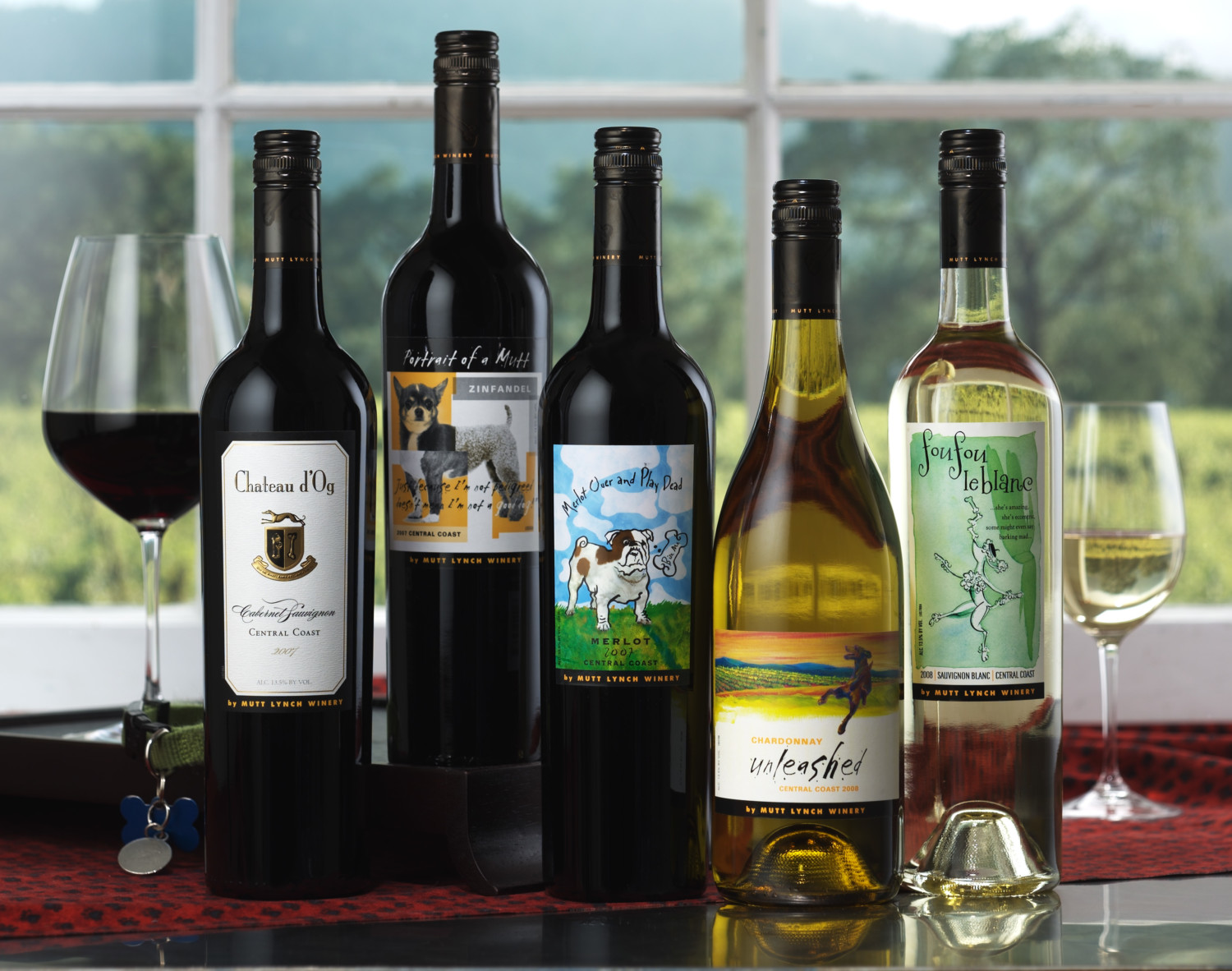 Colorado
As the state's oldest, largest, and most award-winning winery, Colorado Cellars takes personal attention to the next level. This family-owned operation grows their own grapes and fruit, keeps bees for honey wine, and makes, bottles, and delivers their wines. And they're always delighted to see pups come for a visit!
New York
Situated in the beautiful Finger Lakes area of New York, Americana Vineyards has been turning out top-notch wines for 25 years. Max and Ruby, the pet friendly winery dogs, claim to be "the glue that holds those crazy humans at Americana Winery together" and we don't doubt it!
Their Crystal Lake Café offers delicious fare, cooked from scratch. And the vineyard hosts a Sunday afternoon concert series.
READ MORE ⇒ Dog Friendly Wineries in the Finger Lakes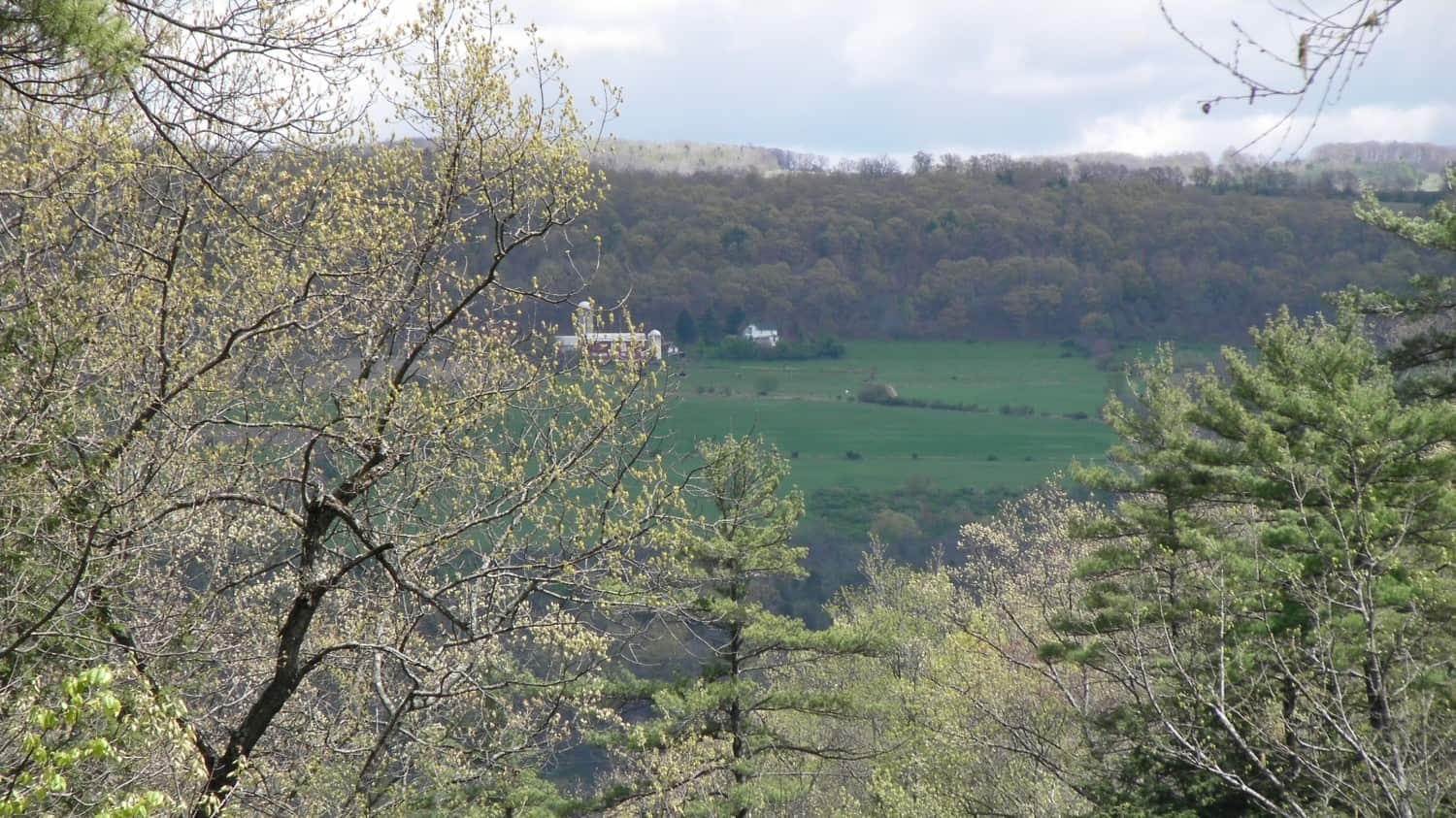 Ohio
Harmony Hill Vineyard – 2534 Swings Corner Point Isabel Road, Bethel OH
Set on a 72-acre Nationally Certified Wildlife Refuge farm, Harmony Hill is a boutique winery just miles from the historic Ohio River Valley. Enjoy miles of trails, or stroll the flower gardens, and then sample the award-winning wines at the tasting bar. The vineyard also hosts several adoption events each season and a "Reindog" costume competition for the holidays.
Dogs can also join their people for live music events outside. Some concerts have visiting food trucks, but you are also welcome to bring your own picnic to pair with their wines for sale by the glass or bottle.
Oregon
Airlie Winery – 15305 Dunn Forest Road, Monmouth OR
The folks at Airlie adore dogs! In fact, Rocky and Piper, the two resident Irish Setters, are their canine ambassadors. Along with a fantastic selection of wines, they have a pond for water-loving dogs. So grab a towel, and enjoy a picnic while your pup takes a dip with his new friends.
At Plum Hill Vineyards, dogs can enjoy a biscuit or two in the tasting room while you sample the wines. For dogs who would rather play, there's a small, fenced area for dogs to have a romp. Each year, the winery participates in the Canines Uncorked Wine Tour, sponsored by the Oregon Humane Society. The event combines wine tasting for guests with dog friendly activities and treats.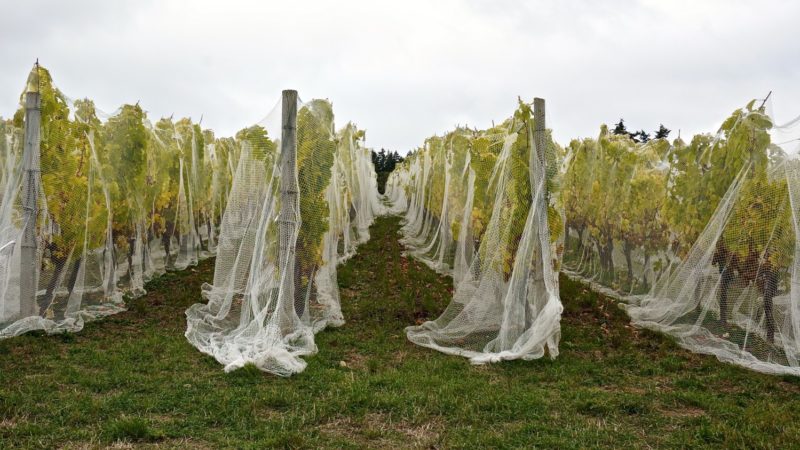 Washington
Sleeping Dog Wines – 45804 N Whitmore PR NW, Benton City WA
This small production winery thrives on simplistic style. Monitoring their hand-picked grapes through every detail of the wine making process ensures the optimal product for each vintage. Spread out your lunch on a picnic table overlooking the Yakima River while enjoying a bottle of Pound Puppy! Their winery dog, Jett, a beautiful black German Shepherd, provides enthusiastic greetings.
With a dog park, sculpture garden, orchard golf course, display gardens, lavender labyrinth, outdoor games, gift shop, tasting room, and restaurant, Westport Winery truly has something for every member of the family to enjoy. Self-guided walking tours allow you to fully enjoy the grounds, and don't forget to taste the wines!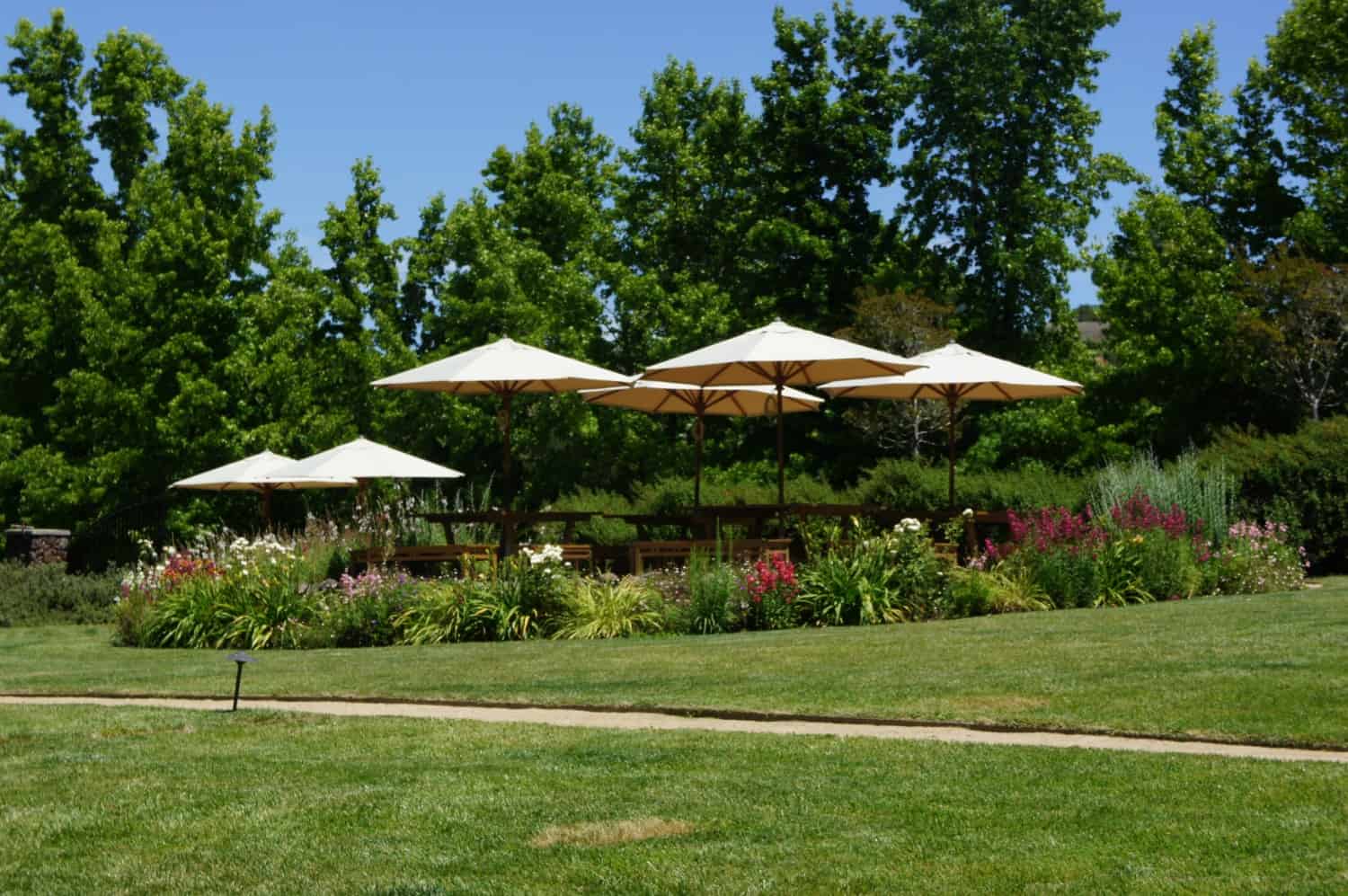 Virginia
The folks at 8 Chains North have been enthusiastically dog friendly since they opened in 2010. Not only are leashed pets welcome on the patio and in the tasting room, there is a dedicated dog park where your pets can romp off leash and meet new friends. Plan your visit for a day when a local food truck is visiting and pair delicious food with local wines.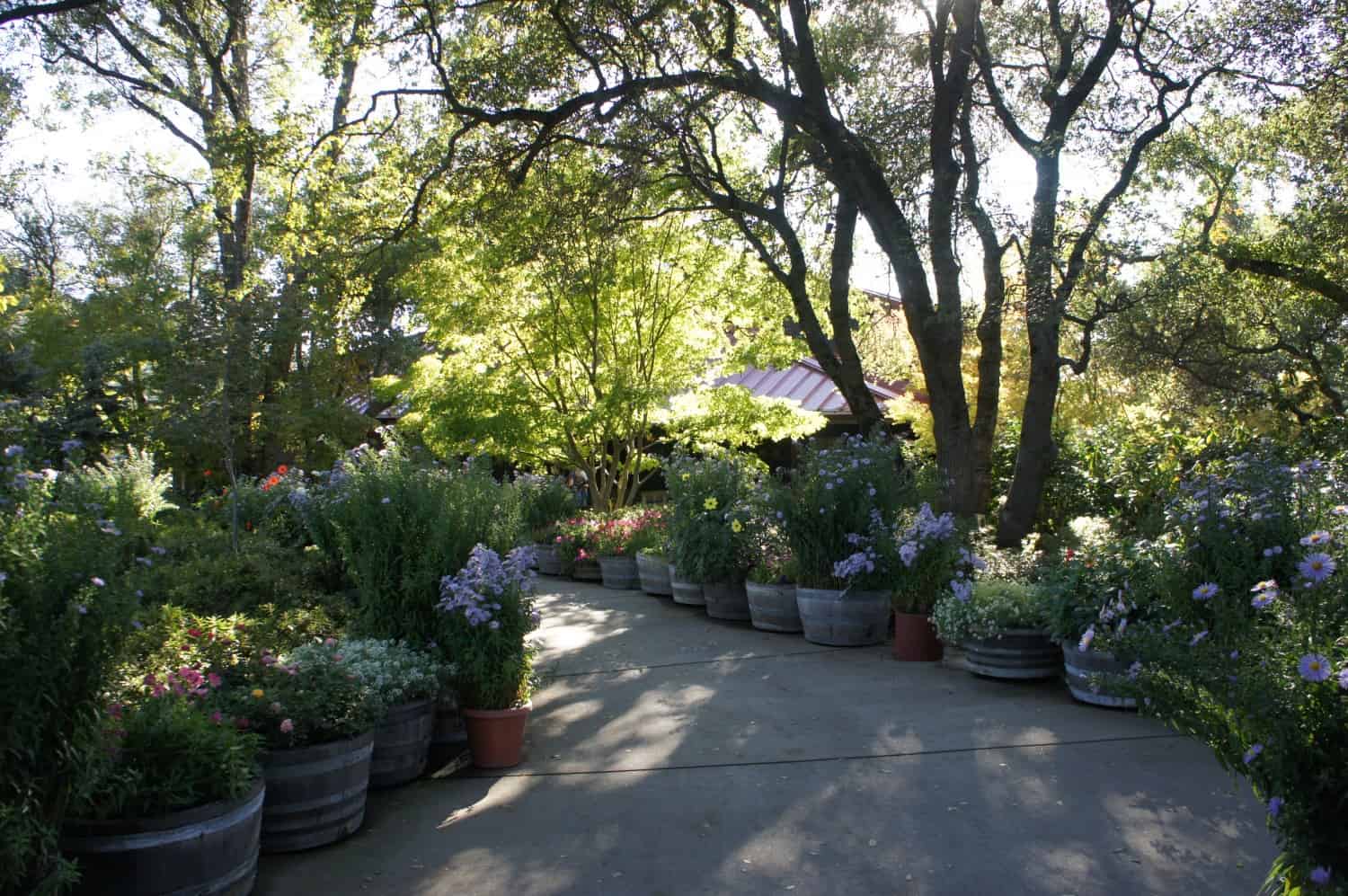 Chateau Morissette, which was built with the help of dogs, makes visitors and their pets feel welcome. Enjoy the winery courtyard, the tasting patio, or the winery tasting room! Your pup is sure to love the Sunday Sounds on the Courtyard and the Black Dog Music Festivals. You can even dine with your dog on the restaurant patio when the weather permits.
Do you have any favorite pet friendly wineries? Be sure to share them with us in the comments below!
Amazon Affiliate Disclosure: GoPetFriendly.com LLC is a participant in the Amazon Services LLC Associates Program, an affiliate advertising program designed to provide a means for website owners to earn advertising fees by advertising and linking to amazon.com, audible.com, and any other website that may be affiliated with Amazon Service LLC Associates Program. As an Amazon Associate, the owner of this site earns a commission from qualifying purchases.
(Visited 3,787 times, 1 visits today)