San Diego is known as one of the most dog friendly cities in the country, so you might imagine that when we told Ty and Buster we'd be making a trip to the city they started drooling! Most dogs would be howling at the chance to hit the dog beaches and romp in the oodles of dog parks! But Buster and Ty are not most dogs.
Ty was attacked by a dog when he was six months old, and has not enjoyed being around other dogs (other than his brother) since then. Buster, who came to us when he was about a year old, is also uncomfortable in a dog park or on a beach with other dogs. He spends most of his time slinking around the perimeter avoiding other pooches – which isn't fun for either of us. So, the places that most dogs look forward to going are the spots we tend to avoid.
You might be wondering, "What does one do in such a dog friendly city with dogs who are less social than most?" Well, we found plenty! And we hope our experience helps those of you who travel with dogs who prefer human company to canine.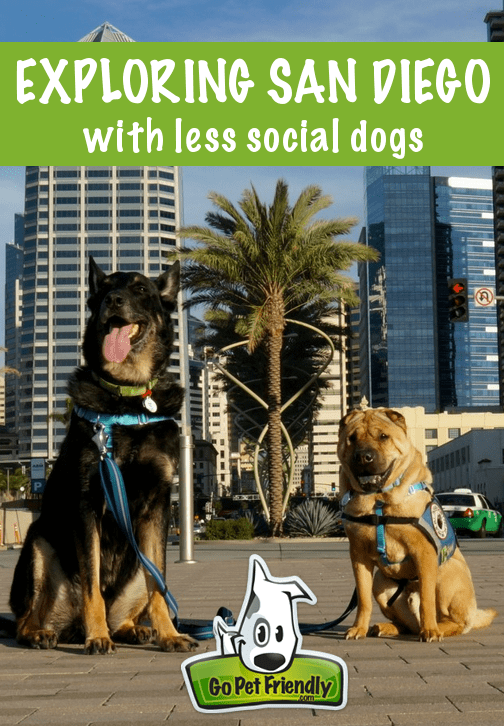 Selecting a Pet Friendly Hotel
When planning a trip, one of the most important decisions you'll make is where to stay. Having a comfortable home-away-from-home where you and your dog can relax and decompress after a busy day in the city is important. Dogs can get overstimulated – just like children – so focus on finding a quiet, calming room that caters to pets.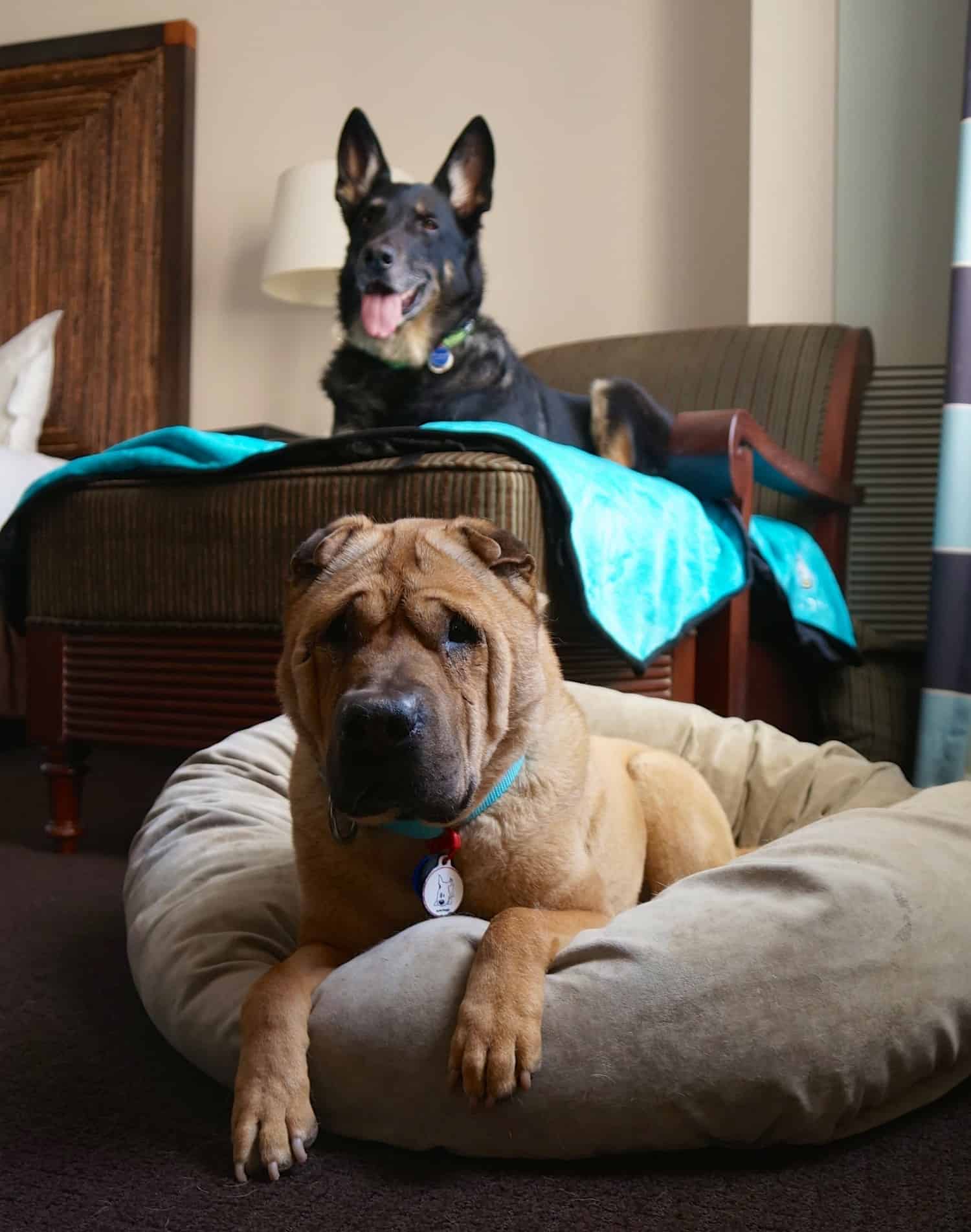 We stayed at the Hotel Solamar in the Gaslamp Quarter. As a member of the Kimpton chain, the hotel was extremely pet friendly, with no weight restrictions, no additional fees, and a staff that was delighted to see the boys every time we passed through the lobby.
Even slipping out for a cup of coffee or a bite to eat can be a hassle if you need to take your less social dog with you every time, so look for a hotel that will allow you to leave well-behaved pups alone in the room for a short time. The Hotel Solamar was fine with us leaving Ty and Buster for a bit, but we still stopped by the front desk to give them our room number and cell phone number … just in case there was any barking.
Seeing the Sights
Gaslamp Quarter
The great thing about staying in the Gaslamp Quarter is that you're close to so many attractions! Just walking around this neighborhood is entertaining, with all the historic Victorian buildings that now house a dazzling collection of restaurants, bars, and clubs. And Petco Park, home of the San Diego Padres, is just down the street from the hotel. Even though we missed baseball season, we appreciated the park for it's dog friendly grassy areas and convenient potty spot.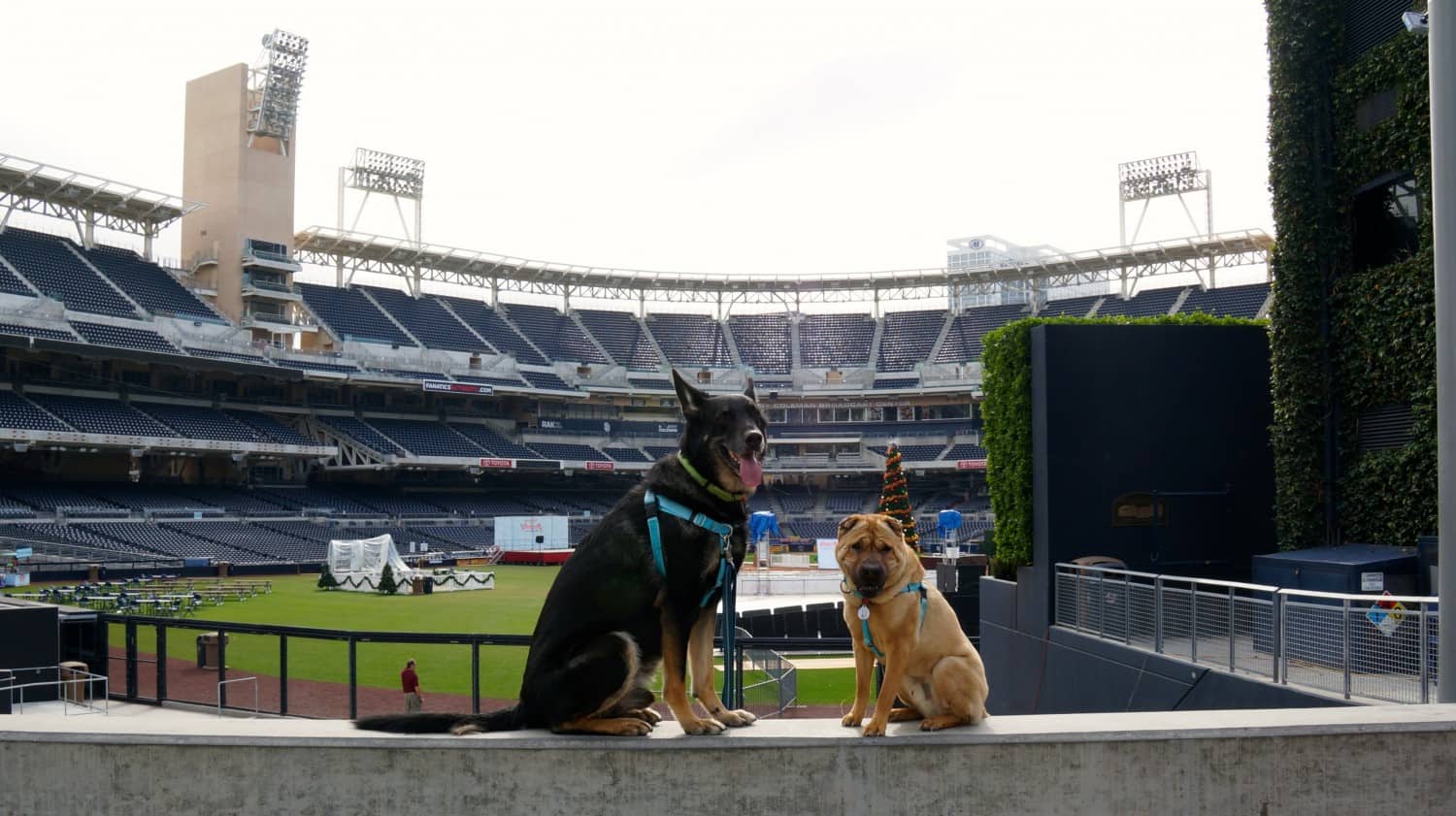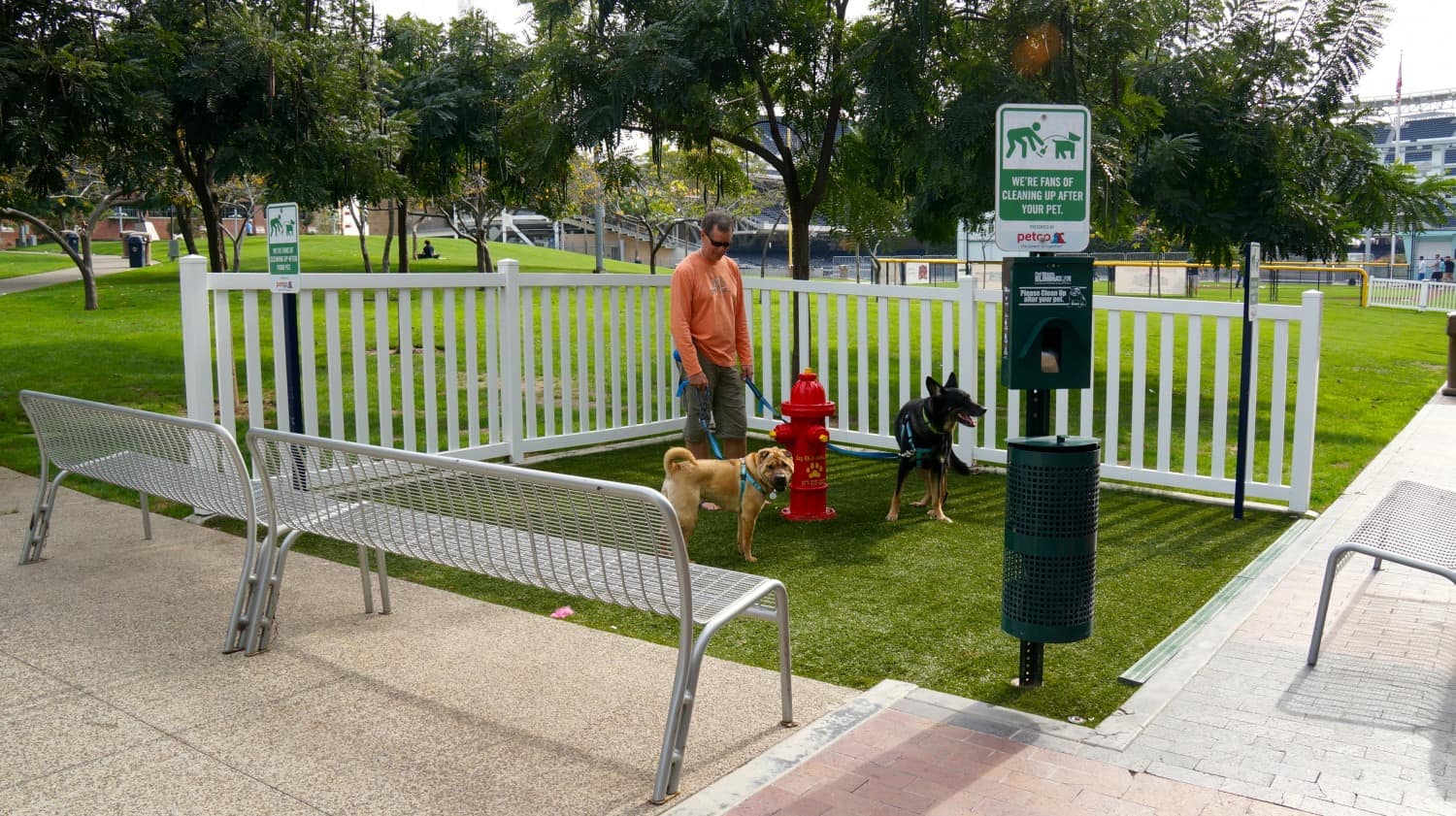 Seaport Village
A stroll down Harbor Drive will take you to Seaport Village – a collection of shops and restaurants located on the Bay. The atmosphere here is a little touristy, but the views more than make up for it. This is the perfect place to grab an ice cream cone and pick out a bench to watch the ships passing through the channel.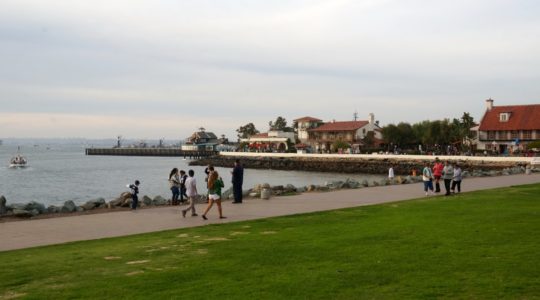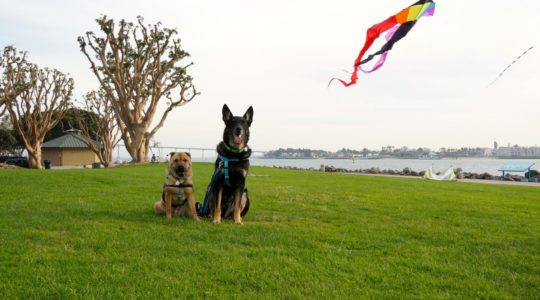 Broadway Pier
One of the more popular attractions in San Diego is the USS Midway Museum, America's longest-serving aircraft carrier of the 20th century. Dogs aren't allowed on the tour, but if you walk just past the museum entrance and head out Broadway Pier, you can admire the ship and take a look at the planes on the deck of the Midway.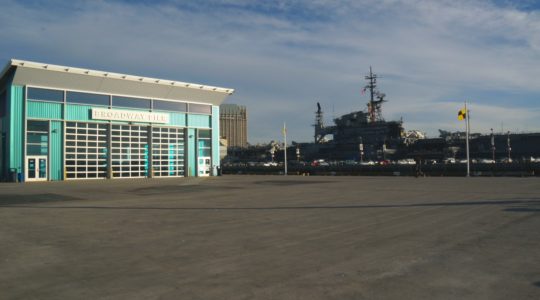 Balboa Park
At 1,200 acres, Balboa Park is one of the largest urban parks in the country, and it's the oldest in the United States dedicated to public recreational use. In addition to open spaces, the park has gardens and walking paths, and it contains museums, several theaters, and the world-famous San Diego Zoo. We love strolling the park, because we can always give Ty and Buster plenty of space between other dogs that might be out for a walk.
Little Italy
Between the Gaslamp Quarter and Balboa Park is a neighborhood known as Little Italy. Originally settled predominately by Italian fishermen, this lively area is now composed mostly of Italian restaurants, retail shops, home design stores, and art galleries.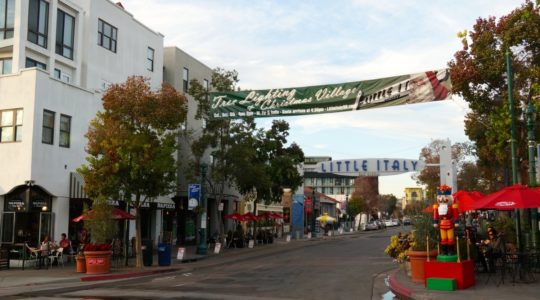 A few things you should be sure not to miss are the weekly farmers market (otherwise known as the Mercato, which is "market" in Italian), the delicious organic pizza at Napizza, and the pet friendly porch at Queenstown Public House, a whimsical New Zealand-themed pub perfect for resting your paws and enjoying a beverage.
Old Town San Diego
For a little history, take the short drive out to Old Town San Diego Sate Historic Site and Presidio Park. This is the oldest settled area in San Diego and the site of the first European settlement in present-day California. Townsfolk and merchants in period-attire are happy to chat about what life was like in the 1800's as they go about the daily chores of bygone times.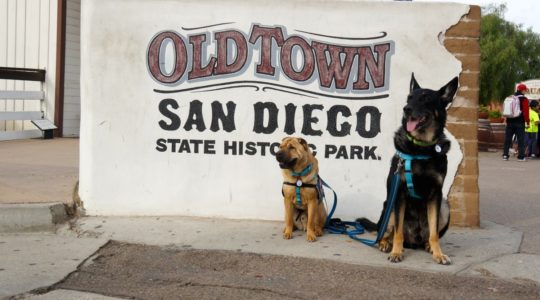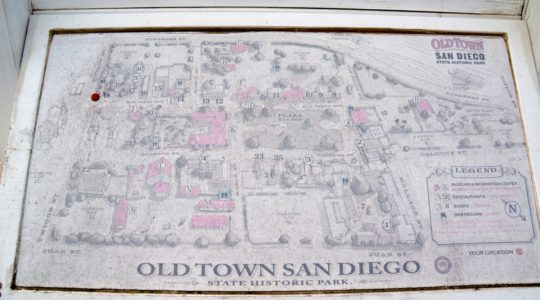 Among the historic structures in the park are five original adobe buildings, a schoolhouse, a blacksmith shop, San Diego's first newspaper office, a cigar and pipe store, houses and gardens, and a stable with a carriage collection. There are also stores with local artisans demonstrating their craft, as well as shops, restaurants, museums, and a hotel.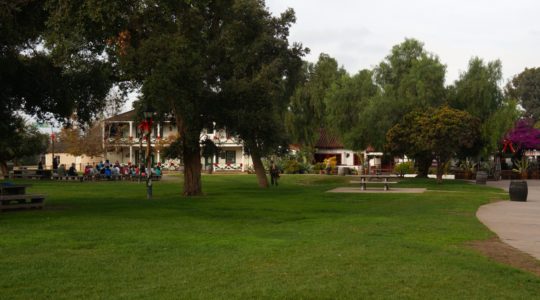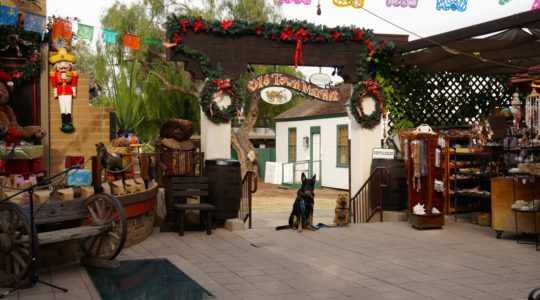 Calling On The Honest Kitchen
Buster and Ty cherish their positions as spokes-dogs for The Honest Kitchen, so we couldn't leave town without stopping by their offices to say hello.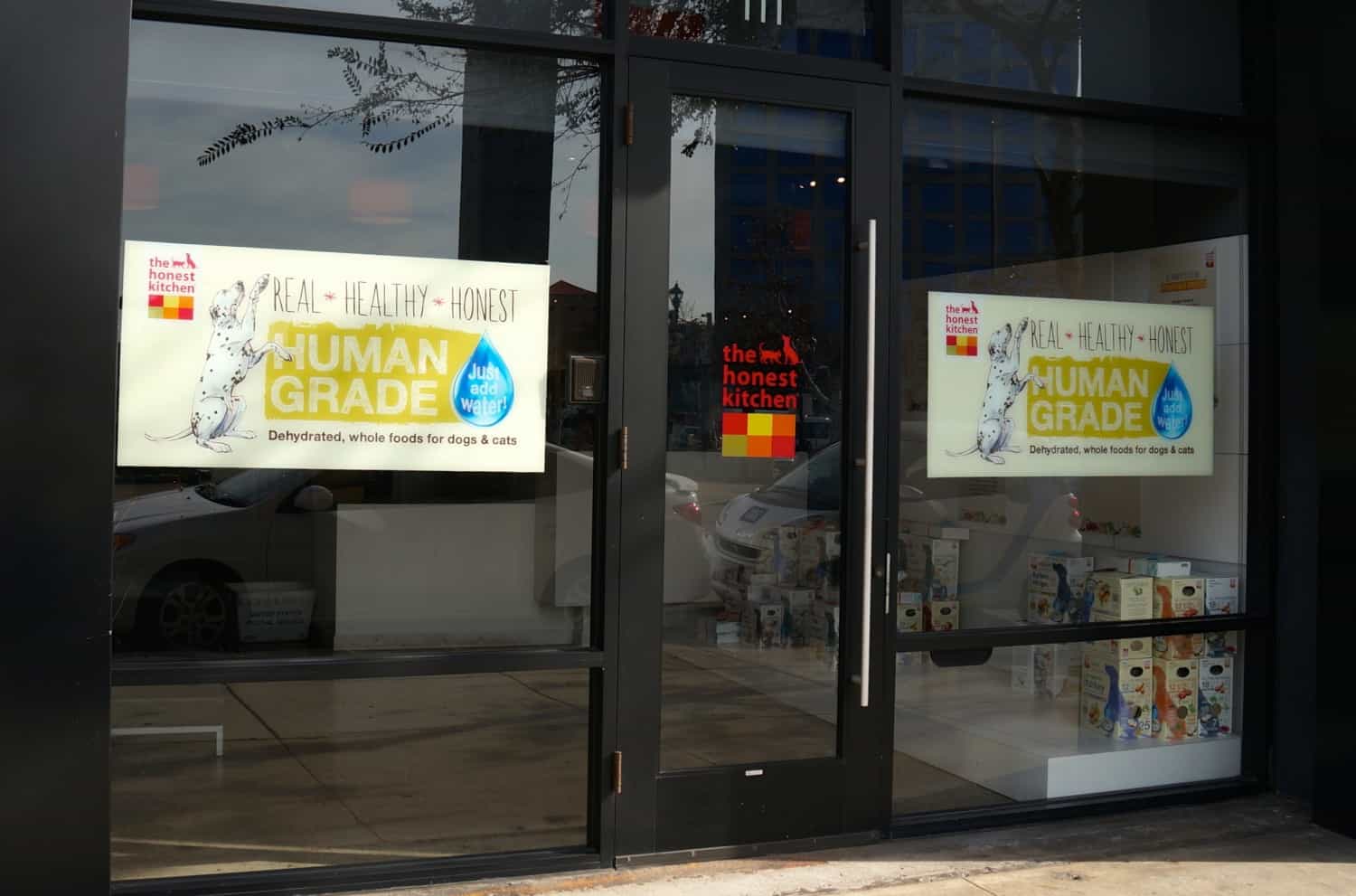 The folks here are mastered the concept of a dog friendly work environment! There are pooches everywhere … greeting the guests, lounging on their beds, or hanging out in a comfy space beside their person's desk. To be able to bring your dog to work – and have it be so easy and relaxed – is truly an inspiration.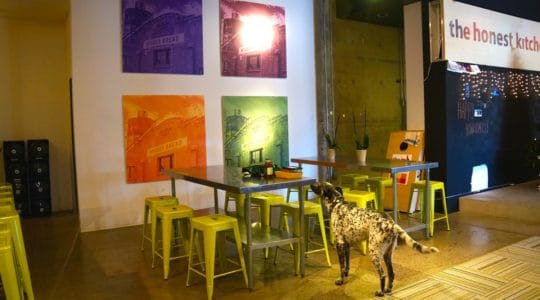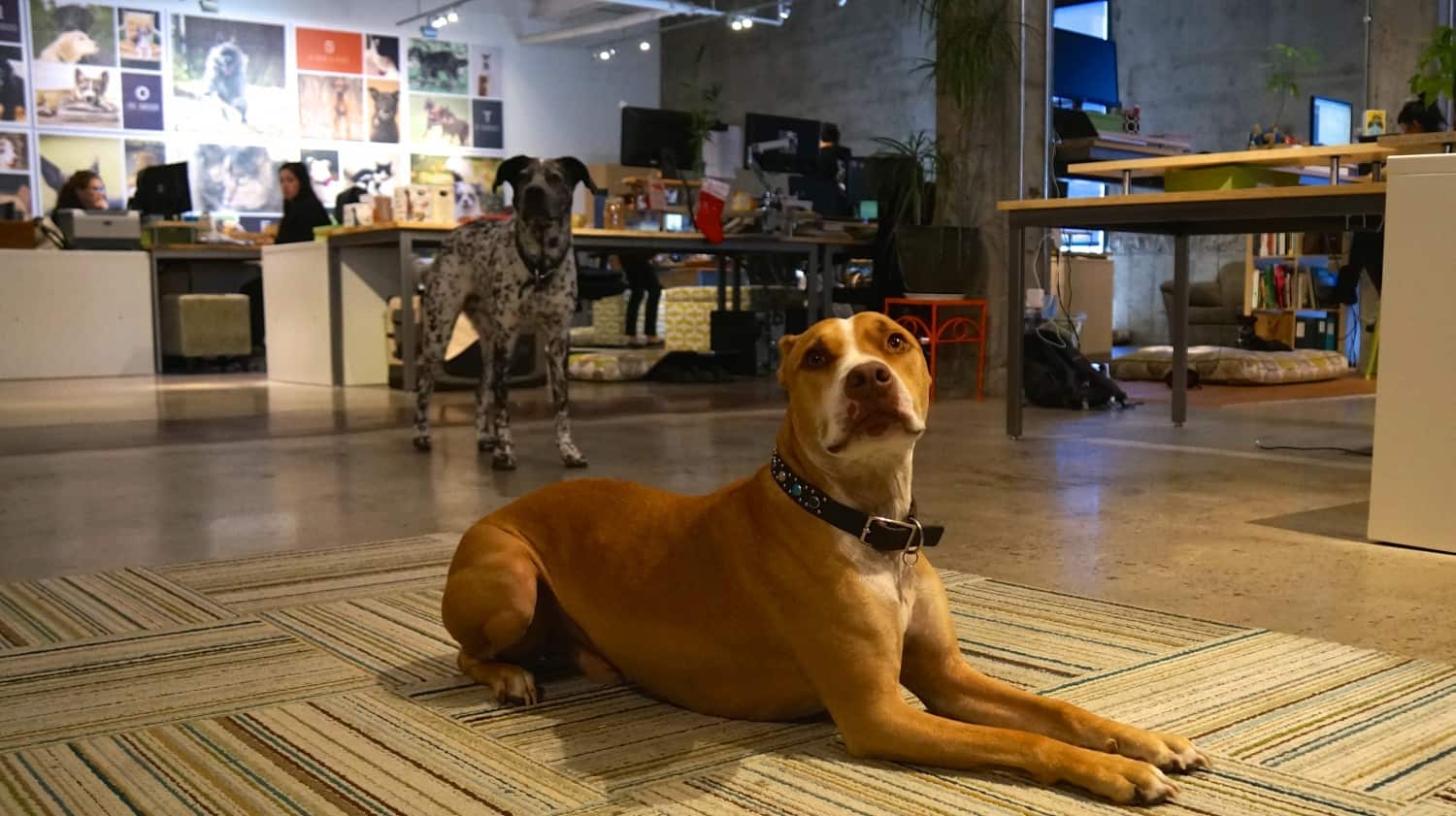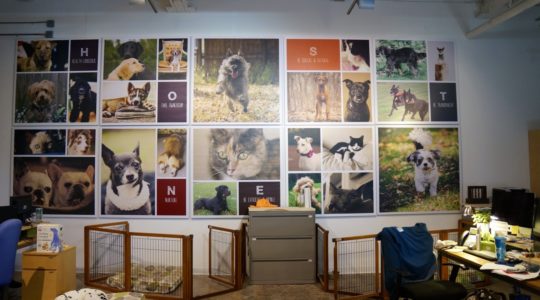 It turns out that one of the office pups, Blue, was just getting ready to take his person, Kate, up the street to a new dog friendly restaurant for lunch, and they invited us to go along! I just so happens that the restaurant has the same name as Ty's favorite dog food formula from The Honest Kitchen. Blue swears it's a coincidence, but Ty's not convinced.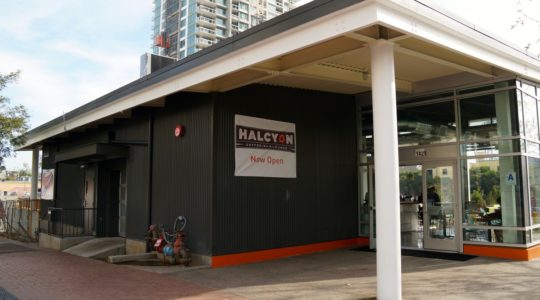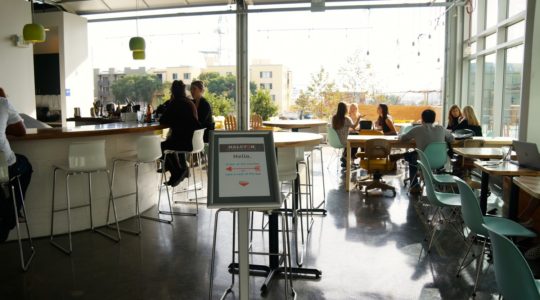 Since this was our first visit, Blue showed us the ropes … you order at the counter, and then grab a seat on the pet friendly patio. The servers deliver your food to you when it's ready … and a bowl of water for your pup.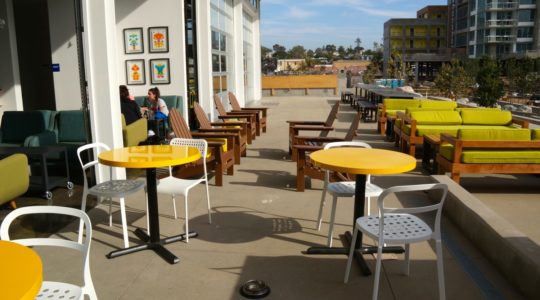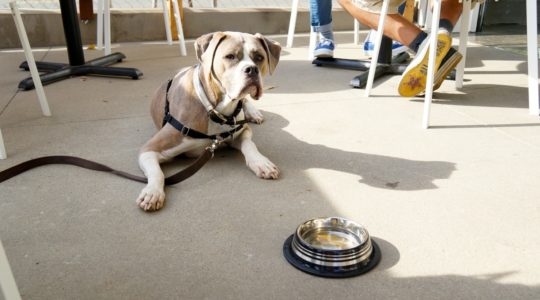 We had a great time getting to know Kate and Blue, and we're already looking forward to seeing them again on our next trip to San Diego!
One other heads-up for you … we learned about a dog friendly wine bar called The Wine Pub after our visit. Each Wednesday they give 10 percent of our customers' checks who dine in with their dogs to an animal welfare organization. Over the past five years, they've donated almost $3,000 to local dog-rescue organizations. We'll be sure to stop the next time we're in town!
(Visited 2,675 times, 1 visits today)