As far as I'm concerned, Seattle is the best city for people who love dogs. I may be biased because we live here and know all the "secrets." But I've never been to a place that I thought was as dog friendly as Seattle. Below I'm sharing my top 11 dog friendly activities in Seattle!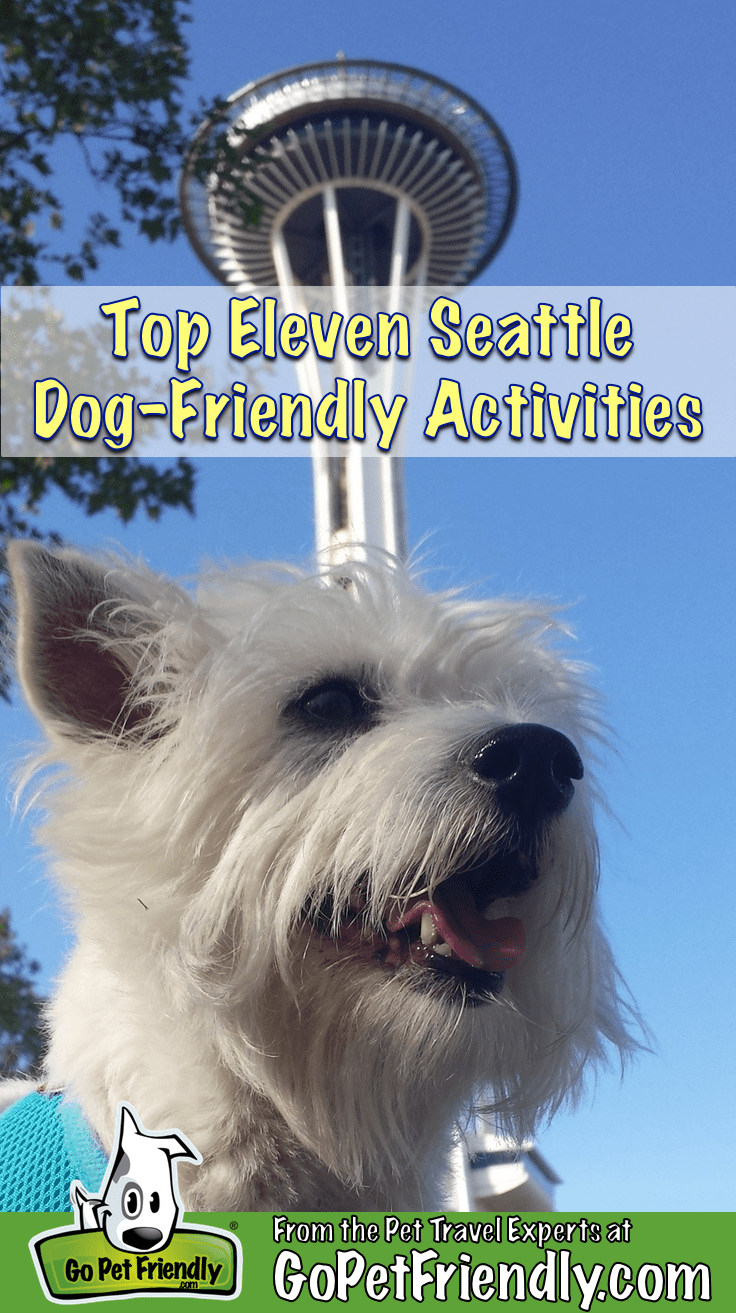 1. Dogs Can Ride the Bus
No car? No problem! You and your well-behaved pooch can hop the bus and see some of the best Seattle sights.
2. Seattle Has Great Dog Friendly Restaurants
In and of itself, this isn't so unique. There are a lot of of restaurants across the country that allow your pup to join you on the patio. What is different about Seattle are places like Norm's Eatery & Ale House that let you eat INSIDE with your well-behaved dog (which is great in rainy Seattle).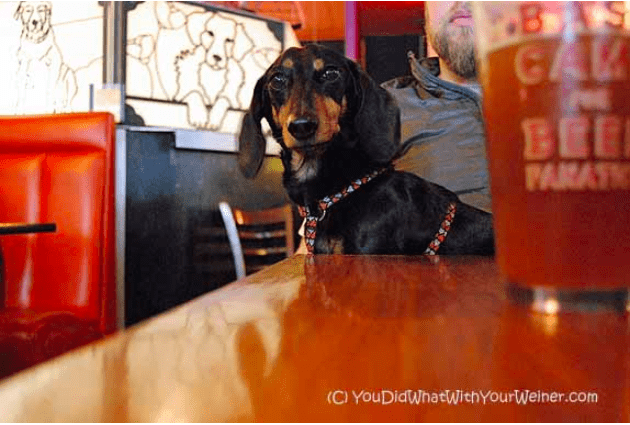 ---
This guide will make your pup drool – Seattle restaurants that allow dogs INSIDE?!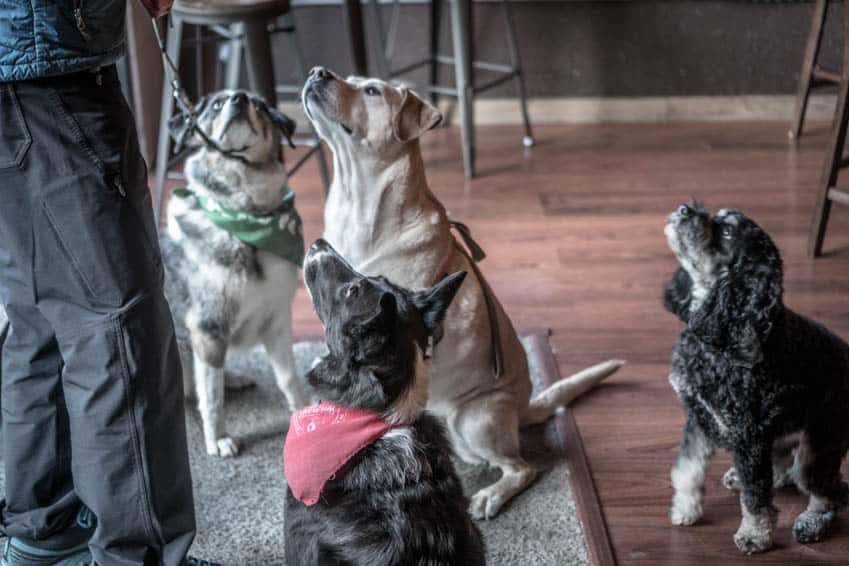 ---
3. Urban Hiking Opportunities
Seattle has 4 large, wooded city parks that are great for some urban hiking: Discovery Park, Carkeek Park, Ravenna/Cowen Park, and the Washington Park Arboretum. In fall you can see salmon spawning in Carkeek Park. On a clear day, Discovery Park offers breath-taking views of Puget Sound and the Olympic Mountains.
4. Off-leash dog parks
Greater Seattle has a TON of them. There are 14 off-leash areas just inside the city's boundaries and 10 or so more in the surrounding area. The best of the best is Magnuson Park, a 9-acre, fully fenced park that has a separate area for small dogs, and provides access to a section of beach along Lake Washington.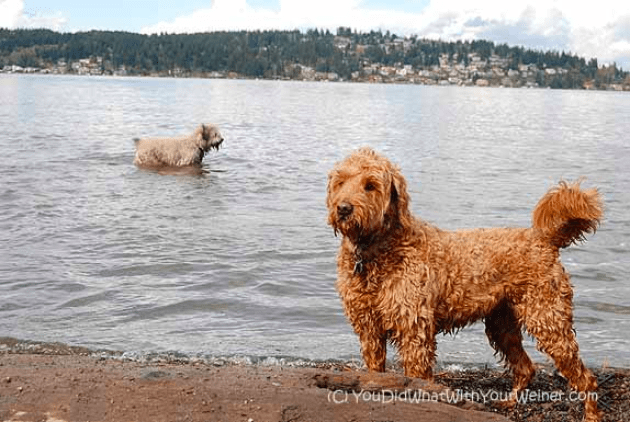 5. A Special Cruise for Your Dog
Every summer, City Dog Magazine and Argosy Cruises partner to offer a "Dog Day on Elliott Bay" for you and your pooch. The cruise offers amazing Seattle waterfront views on your way to Blake Island, a 475-acre state park.
You can also wander the island beach with your dog and enjoy a traditional Native American salmon bake before heading back to the City.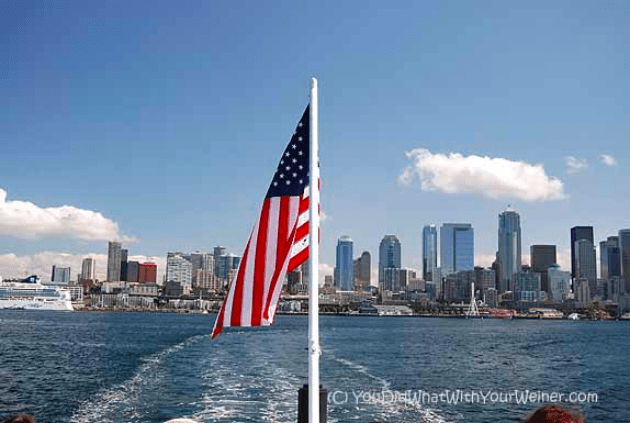 6. Dog Friendly Trails
Hiking is one of my favorite dog friendly activities in Seattle! Just outside the city is a mountainous playground, and almost all the trails (except the ones in the National Park) are dog friendly.
One of the classic Seattle trails, Rattlesnake Ledge, is only 30 minutes away, takes only a few hours to hike and ends at a gorgeous point high above the Snoqualmie Valley.
Another great option is the Snow Lake trail, which offers spectacular mountain and lake views. If you visit Seattle with your dog and have to choose just one trail, I highly recommend one of those two.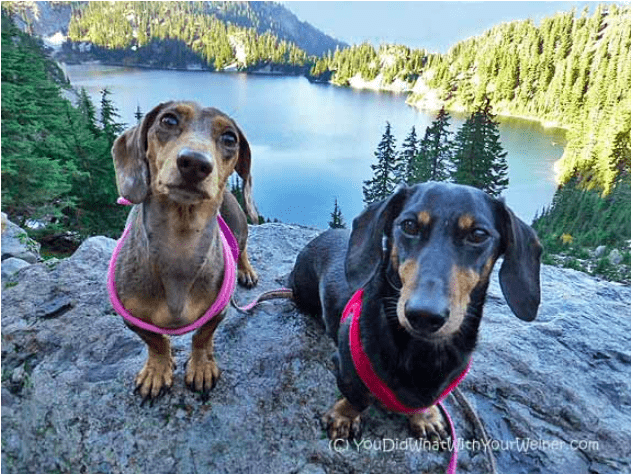 READ MORE ⇒ 5 Dog Friendly Hikes Near Seattle
7. Selection of Dog Friendly Hotels
As with dog parks, there are oodles of pet friendly hotels in Seattle. Over 70 hotels welcome dogs, and Seattle is home to the Alexis Hotel, which was named one of Travel and Leisure's 500 Best Hotels in the World!
At Alexis Hotel there are no fees or size restrictions for dogs and they provide a complimentary bed and bowl with distilled water for your pooch.
If you are on a budget you can choose to stay at a Motel 6 where well-behaved pets stay free.
8. Shopping with Your Dog
University Village, an outdoor mall, has a nice variety of mid- to high-end shops that are dog friendly. And Seattle is home to several quality, independent pet stores where you can find premium treats, toys, and accessories.
A few of our favorites are Paddywhack in Mill Creek, Eastside Dog in Redmond and Health Mutt in the Ravenna neighborhood of Seattle.
9. Dog Friendly Kayak, Canoe and Paddle Board Rentals
Green Lake Boat Rental rents dog friendly kayaks, canoes and paddle boards so you can cruise Green Lake with your dog. Green Lake is one of Seattle's most beloved, and popular, parks.
Once you are finished paddling the 259-acre lake, you can stroll along the 2.8-mile paved path around the lake or settle yourself on a bench for some people watching.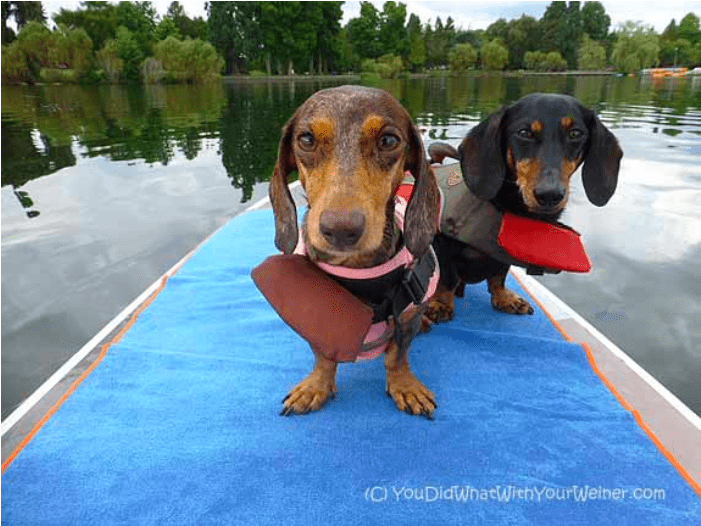 10. Doggie Daycare
More Seattleites have dogs than have children (there are more dogs than children living within the City). This dog obsession has led to an explosion in pet-related businesses. There are at least 10 doggie daycares in Seattle where your pooch can play for the day.
11. Premium Pet Care Options
The Seattle area is home to Blue Pearl – a veterinary specialty and 24-hour emergency and critical care center. There are also several places in the city where your dog can get acupuncture or massage. Seattle is also home to several dog spas and many grooming facilities.
For example, WellSprings-K9, the very first licensed and warm-water swim therapy pool for dogs in the US, can be found in Seattle.
Those are my top dog friendly activities in Seattle. I hope you'll come visit and discover what a fantastic place it is for pet travelers!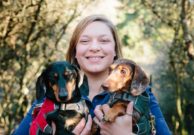 About the Author: Jessica's YouDidWhatWithYourWiener.com blog is about hiking around the Northwest with her two miniature Dachshunds. She lives in Seattle, one of the most dog friendly cities in the US, with her husband where she runs a pet-related blog and social media consulting business.
Guest Posts on GoPetFriendly.com: We love sharing stories from people having fun traveling with their pets! And reading your pet travel experiences may be just the nudge someone else needs to pack up and head out with their own best friend. If you're interested in writing a guest post for Take Paws, let us know!
Amazon Affiliate Disclosure: GoPetFriendly.com LLC is a participant in the Amazon Services LLC Associates Program, an affiliate advertising program designed to provide a means for website owners to earn advertising fees by advertising and linking to amazon.com, audible.com, and any other website that may be affiliated with Amazon Service LLC Associates Program. As an Amazon Associate, the owner of this site earns a commission from qualifying purchases.
(Visited 29,647 times, 1 visits today)