Planning a trip to the Emerald City and wondering what to do with your pup? Seattle is a dog friendly dream! From hiking to dining to shopping to tours, we've gathered the activities you won't want to miss!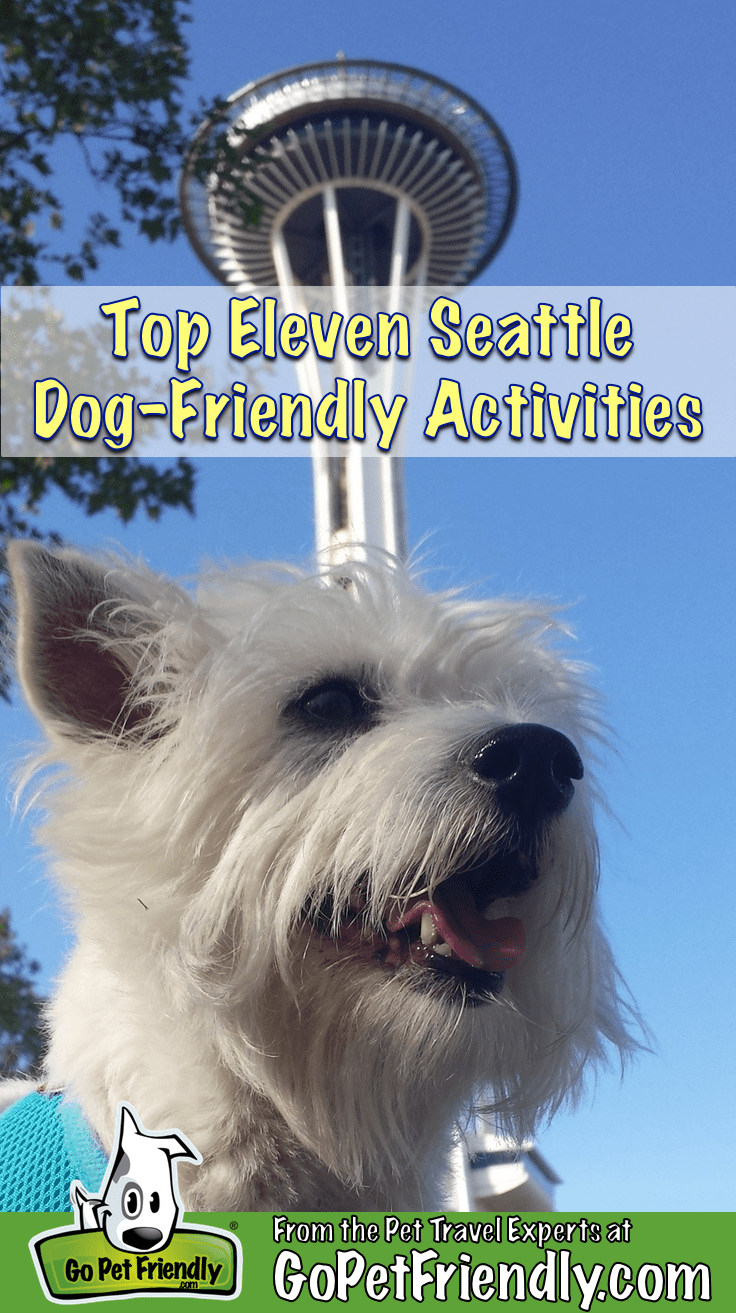 As far as I'm concerned, dog friendly Seattle is one of the best places to visit with your pooch.
There are so many dog friendly things to do here.
I may be biased because I live in Seattle with my dogs and know all the "secrets."
However, I travel a lot with my dogs. And I've never been to a place that I thought was as dog friendly as Seattle.
And it's not just me. In 2019, Rover evaluated 14,000 different cities and determined that Seattle was the top dog friendly city. (note: HERE is the Rover link about the study if you want to use that instead)
Let's dig into my top 11 dog friendly things to do In Seattle!
1. Take Your Dog For A Hike Without Leaving the City
There are a lot of forested parks in Seattle where you can take your dog on a hike without leaving the city.
Some of the best places to take an urban hike are Discovery Park and the Washington Park Arboretum in central Seattle, Lincoln Park in west Seattle, and Carkeek Park in north Seattle.
These parks offer more than a paved trail with some grass. If you hike in one of these parks, you will feel like you are out hiking in the woods.
In fall you can see salmon spawning in Carkeek Park. On a clear day, Discovery Park offers breath-taking views of Puget Sound and the Olympic Mountains.
Since it rarely snows in Seattle, these parks are almost guaranteed to be snow free all year.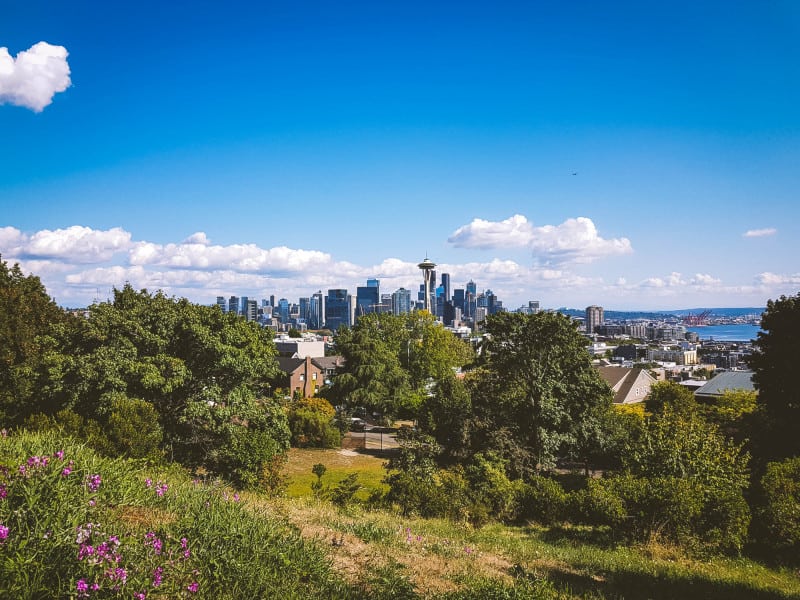 2. Hike In The Mountains With Your Dog
Hoping to check another national park off your list? Unfortunately, Northern Cascades National Park limits dogs and other pets on a leash to the Pacific Crest Trail, and within 50 feet of roads. But there are literally hundreds of amazing dog friendly hiking trails in the Cascade Mountains east of Seattle!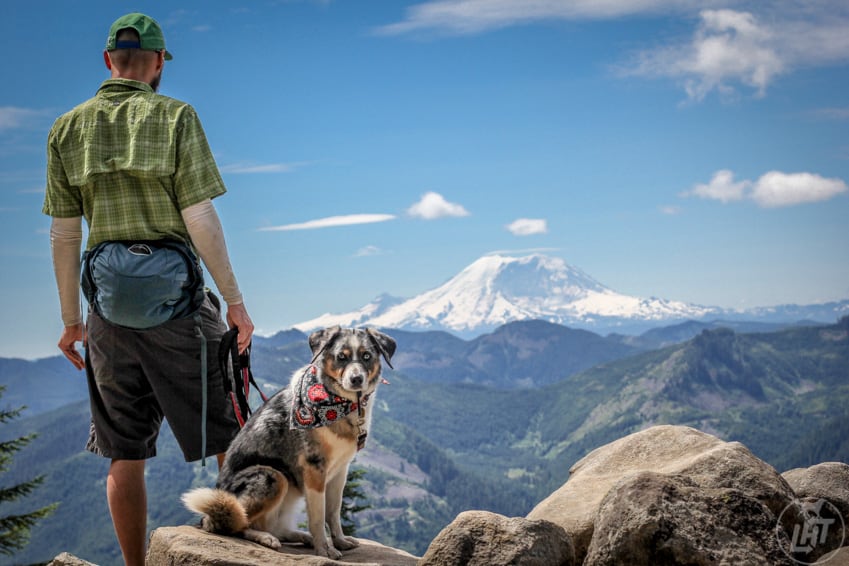 In the summer, late spring, and early fall, you may want to hike one of these easy dog friendly waterfall trails.
If you want something more difficult and have snow experience, many of the summer hiking trails make great snowshoe hikes in winter. Rent snowshoes from REI and check out one of these easy dog friendly snowshoe trails.
If you don't have a car, you can ride the Trailhead Direct bus. The bus provides access to the popular Mount Si (harder) and Little Si (easier) hikes on weekends in the summer. And your dog can ride with you, at the discretion of the operator, for an additional fee.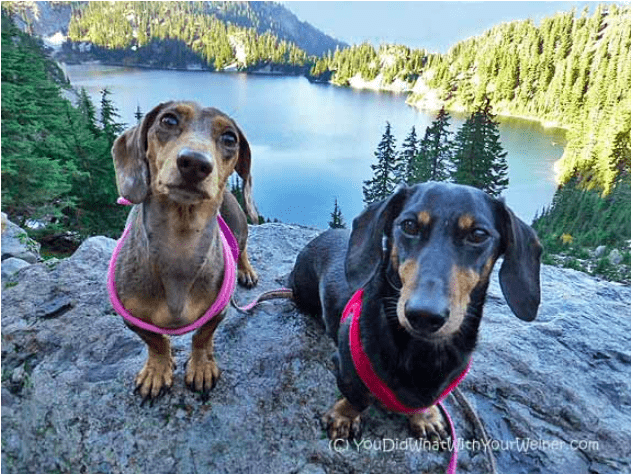 3. Dine With Your Pooch At One Of Many Seattle Dog Friendly Restaurants
In and of itself, this isn't so unique. There are a lot of restaurants across the country that allow your pup to join you on the patio.
In dog friendly Seattle during summer, there are literally hundreds of restaurants that allow you to sit at outside tables with fido and enjoy a meal.
What is different about Seattle are places like Norm's Eatery & Ale House that let you eat INSIDE with your well-behaved dog. (It's a great perk in rainy Seattle and in winter!)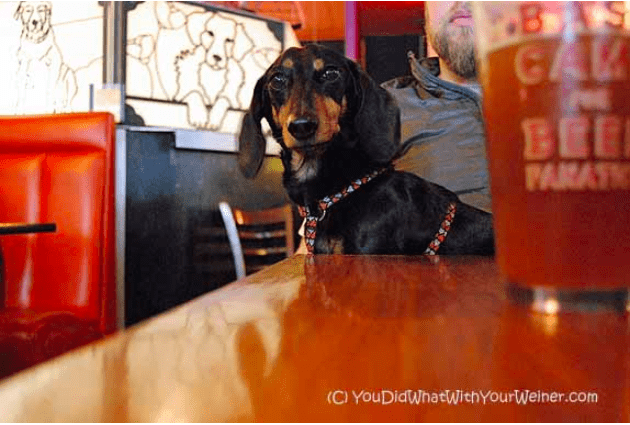 4. Visit An Off-leash Dog Park
There are 14 off-leash areas just inside the Seattle city limits.
There are at least a dozen more within King County and surrounding areas, including the 40-acre Marymoor dog park in Redmond, WA.
The largest off-leash dog park in Seattle is located at Magnuson Park on the shores of Lake Washington. It's a fully-fenced 9-acre dog park with a separate small dog area. There are also trail and a beach where your dog can splash in the water.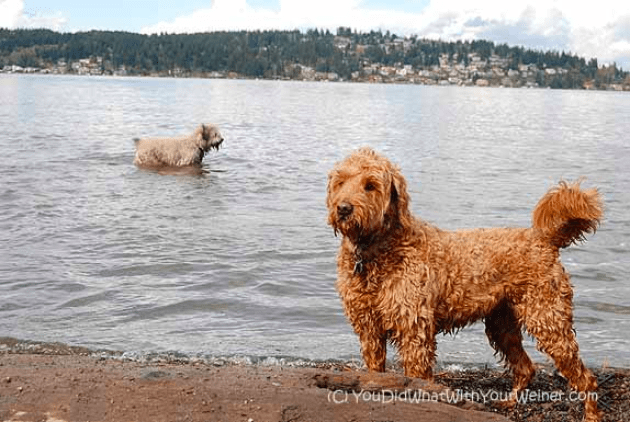 5. Take Your Dog For A Beer
The third most-loved thing by Seattlites, next to dogs and coffee, is craft beer.
There are many dog friendly bars and breweries in Seattle. Some of our favorites are the Burke-Gilman Brewing Company, Snapshot Brewing, Ounces Taproom & Beer Garden, and Bale Breaker & Yonder Cider Taproom.
There are also two places in Seattle where you can have a beer and let your well-socialized dog play off leash at the same time – Dogwood Play Park and Voff Bark & Brew.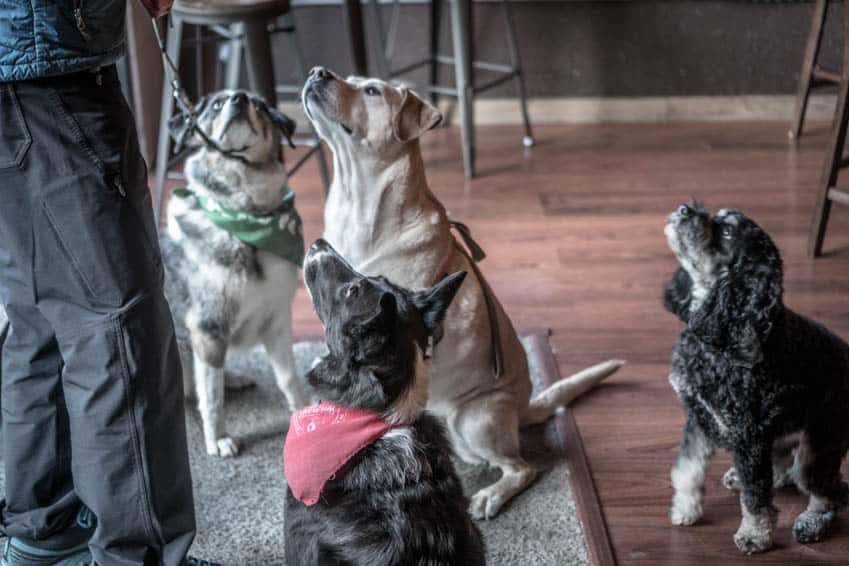 6. Take Your Dog On An Ice Cream Cruise
Want to enjoy a nice summer day in Seattle with your dog while eating ice cream and learning about Seattle history? Then hop aboard "Seattle's sweetest trip around Lake Union".
The dog friendly ice cream cruise is available on Sundays year round and also Saturdays in the summer.
Boarding is on a first-come-first-aboard basis, with no reservations or advance tickets. Tours depart from Lake Union Park next to the Museum of History and Industry.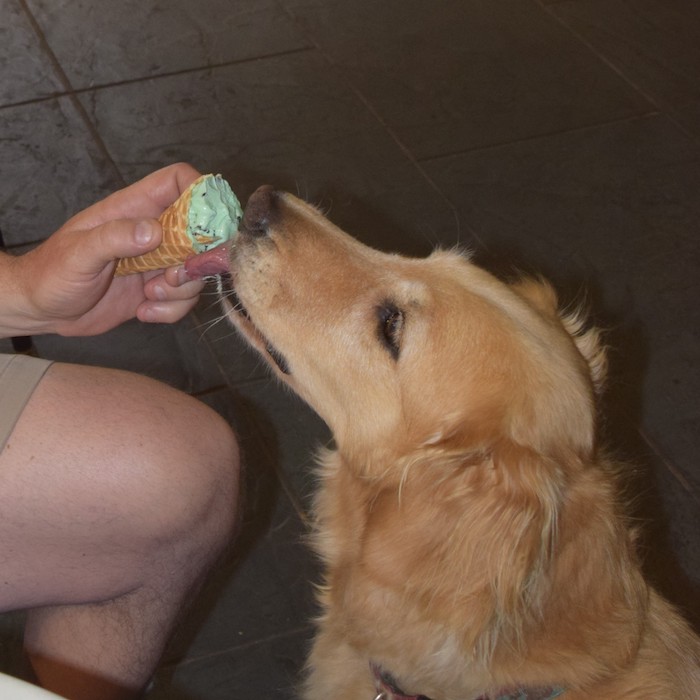 7. Ride A Ferry Boat With Your Dog
Riding a Washington State Ferry is a good way to get a taste of this unique "highway system" while enjoying the salty air and beautiful views.
Dogs are allowed on the outside deck of the ferry boats in Seattle. This includes shelter decks, promenade decks and/or sun decks.
These areas are directly accessed via walk-on boarding on many ferry boats. Well behaved leashed dogs are also allowed to briefly pass through the cabin area to access the outside deck when that is the only option.
A round trip crossing from Seattle to Bainbridge Island is approximately 1.5 hours. A round trip to Bremerton is approximately 3 hours. Both are a wonderful experience.
You can also make a day of it by disembarking the ferry at either location to explore town.
There is a dog friendly farmers market on Bainbridge Island on Saturdays from 10 am to 2 pm from April 9th – November's end (2022 season).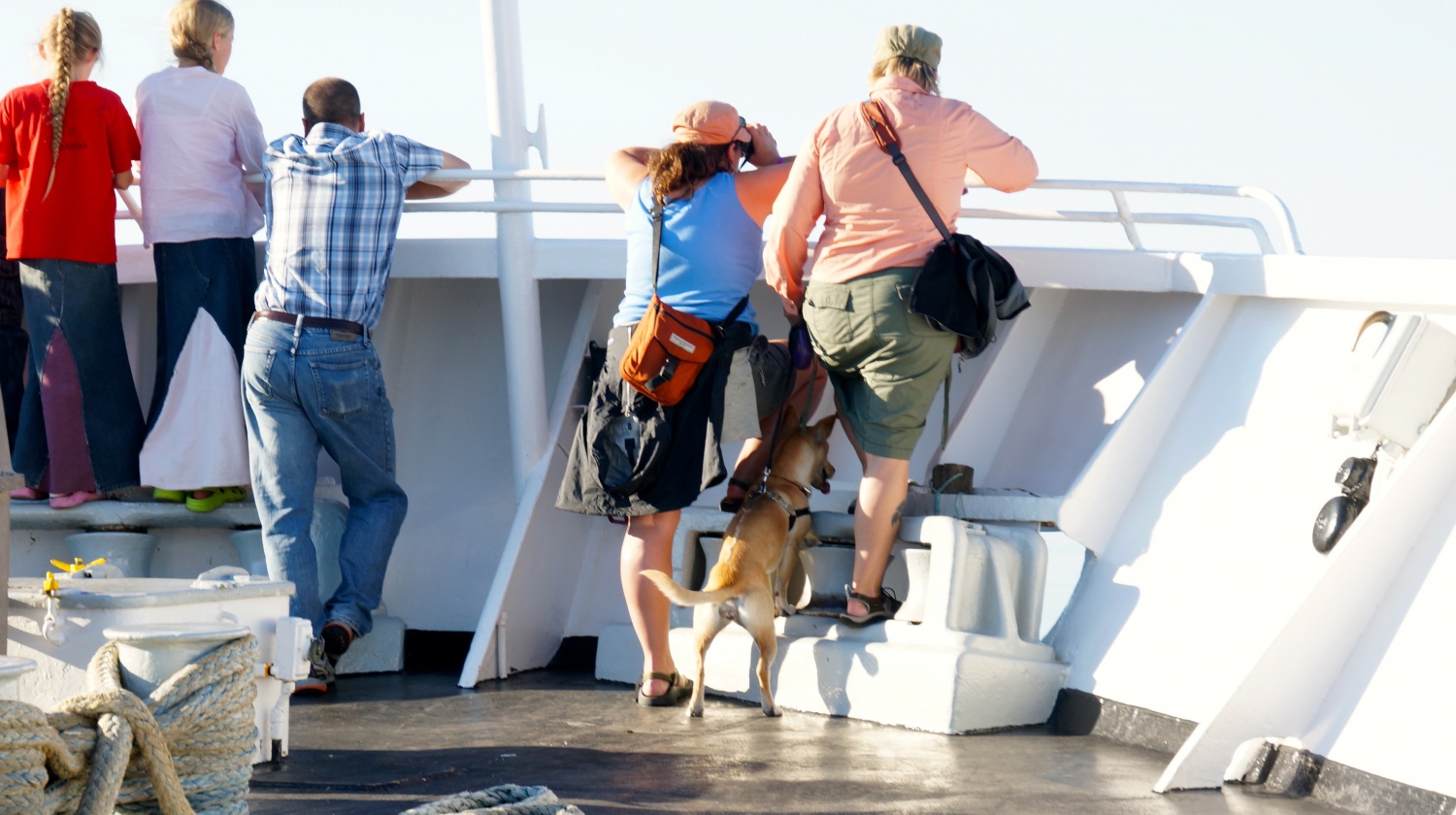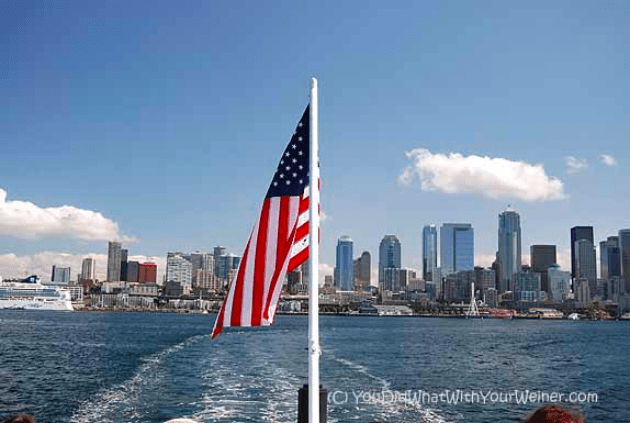 8. Go Shopping With Your Dog
University Village, an outdoor mall, has a nice variety of mid to high-end shops that are dog friendly.
And Seattle is home to several quality, independent pet stores where you can find premium treats, toys, and accessories.
A few of my favorite boutique pet stores in the Seattle area are Paddywhack in Mill Creek, Eastside Dog in Redmond and Health Mutt in the Ravenna neighborhood of Seattle.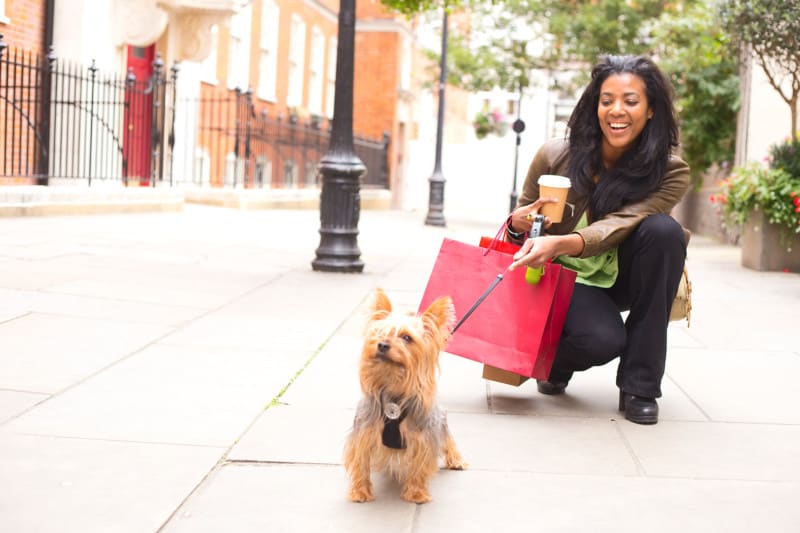 9. Take Your Dog Kayaking Or Paddleboarding
Green Lake Boat Rental rents dog friendly kayaks, canoes, and paddle boards, so you can cruise Green Lake with your dog.
Green Lake is one of Seattle's most beloved, and popular, parks and a great place for people, and dog, watching.
Once you are finished paddling the 259-acre lake, you can stroll along the 2.8-mile paved path around the lake. Or settle yourself on a bench for some people watching.
You can also rent dog friendly kayak and paddleboards from Ballard Kayak & Paddleboard. The have locations on Puget Sound adjacent to Golden Gardens Park, and at the Northwest Outdoor Center on Lake Union.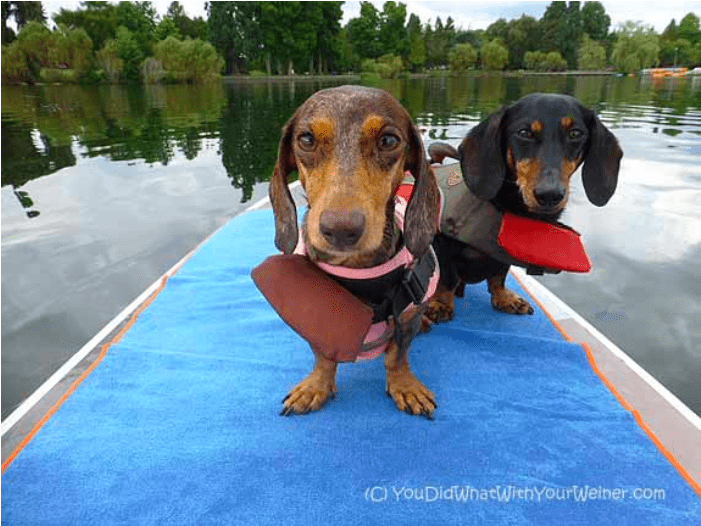 10. Shop at a Farmers Market
Many of Seattle's farmer's markets are dog friendly.
Two of the most famous farmer's markets in Seattle are the Ballard Farmers Market and the Fremont Sunday Market. Both are large and welcome dogs.
The Ballard Farmers Market is open year round, rain or shine, on Sundays from 9 am to 2 pm.
The Fremont Sunday Market is located in the self-proclaimed "center of the universe" Fremont neighborhood. It's really quite a quirky and eclectic place.
Fremont is one of Seattle's longest running, year round street markets and features over 150 vendors rain or shine. It's open Sundays from 10 am to 4 pm. And there is a swap meet adjacent to it at the same time.
Other Seattle farmers markets are dog friendly, but tend to be smaller. The University District, West Seattle, and Capitol Hill markets are open year-round. And the Columbia City, Lake City, Phinney Ridge, and Magnolia markets are open seasonally.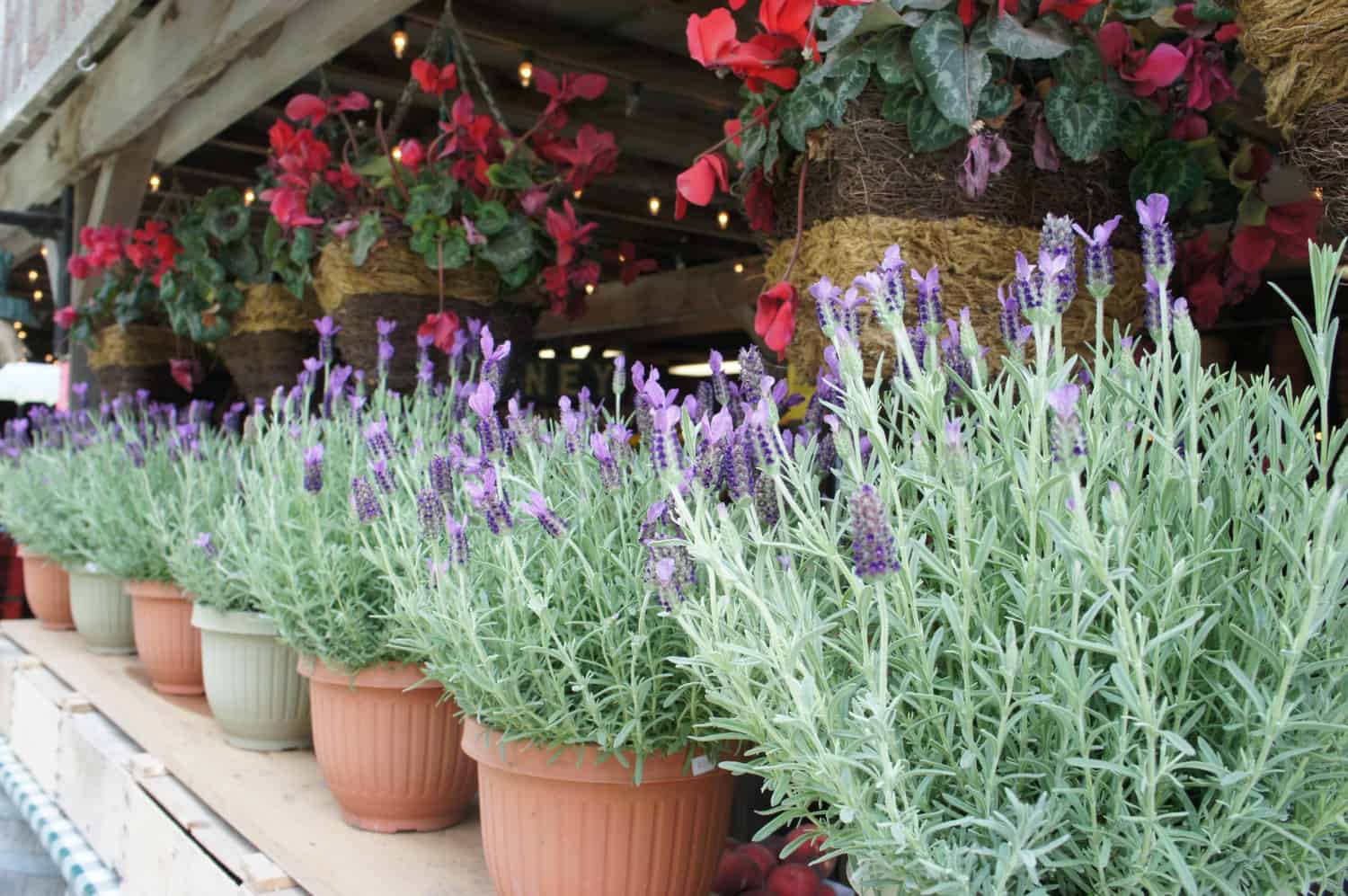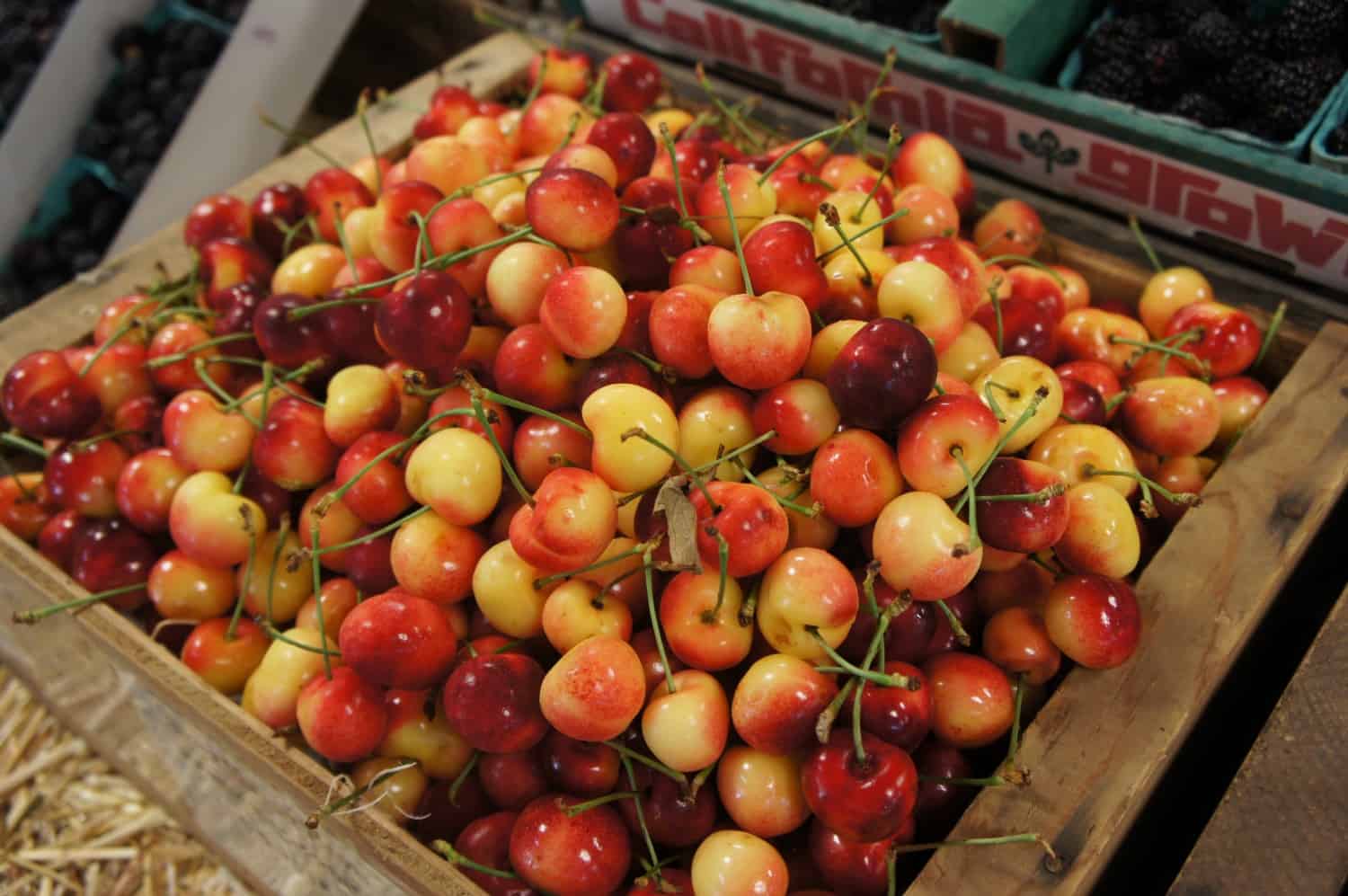 11. Take Your Dog Swimming
Most beaches in Seattle are designated public swimming beaches and don't allow dogs. However, you can take your dog swimming at Green Lake Park, Golden Gardens, the Magnuson dog park.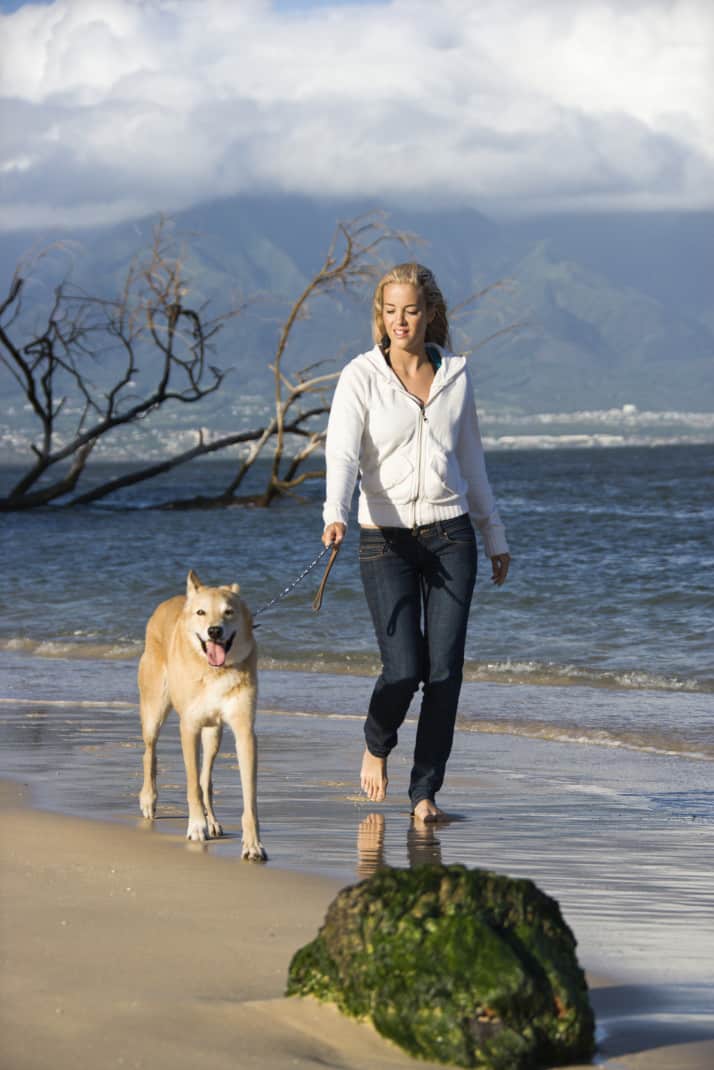 Those are my top suggestions for dog friendly things to do in Seattle. Here are a few other things to keep in mind during your visit:
More About Dog Friendly Seattle
Dogs Can Ride the Bus
No car? No problem! You and your well-behaved pooch can hop the bus and see some of the best Seattle sights.
Great Selection Of Dog Friendly Hotels
As with dog parks, there are oodles of pet friendly hotels in Seattle. Seattle is also home to the Alexis Hotel, which was named one of Travel and Leisure's 500 Best Hotels in the World!
If you're looking to splurge, the Alexis Hotel has no pet fees or size restrictions for dogs. And they provide a complimentary bed and bowl with distilled water for your pooch.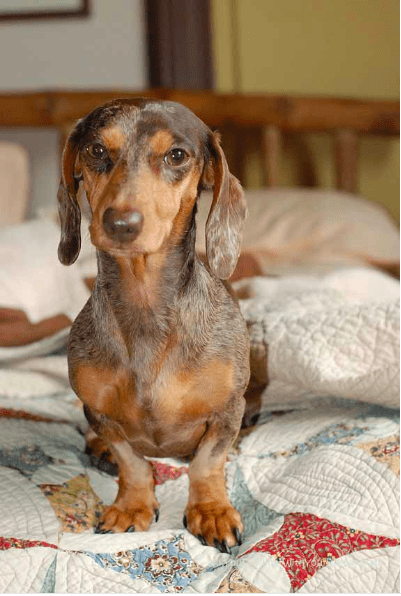 Doggie Daycare
More Seattleites have dogs than have children (there are actually more dogs than children living within the City).
This dog obsession has led to an explosion in pet-related businesses. There are at least 10 doggie daycares in Seattle where your pooch can play for the day.
Premium Pet Care Options
The Seattle area is home to Blue Pearl – a veterinary specialty and 24-hour emergency and critical care center. There are also several places in the city where your dog can get acupuncture or massage. And WellSprings-K9, the very first licensed, warm-water swim therapy pool for dogs in the US, can be found in Seattle.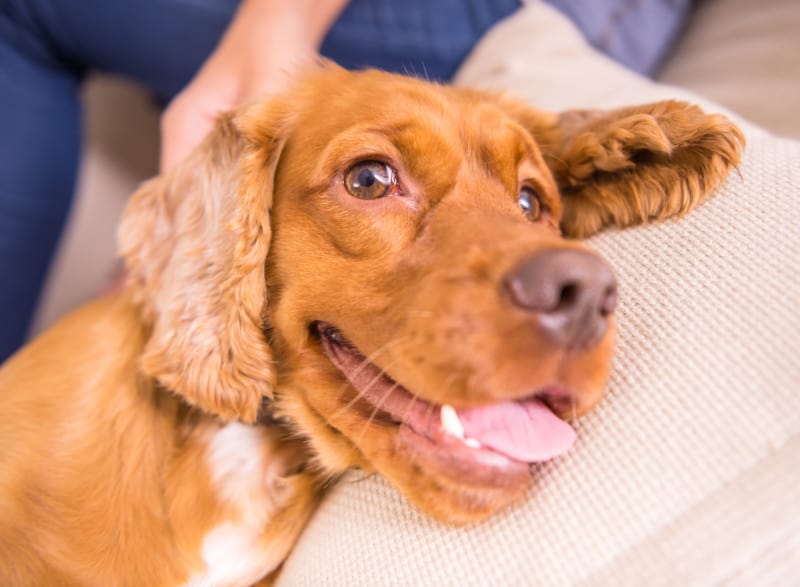 I hope all of this has peaked your interest and you'll come visit Seattle to discover for yourself what a fantastic place it is for pet travelers!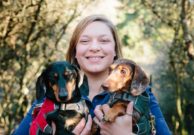 About the Author: Jessica's YouDidWhatWithYourWiener.com blog is about hiking around the Northwest with her two miniature Dachshunds. She lives in Seattle, one of the most dog friendly cities in the US, with her husband where she runs a pet-related blog and social media consulting business.
(Visited 52,604 times, 2 visits today)