Get the top 14 pet-friendly places Santa Monica and make your California coast vacation perfect!
Santa Monica is known for its surreal beaches, clubs, and restaurants. It is also a mecca for animal lovers, due to the idyllic weather and pet-welcoming attitude. With miles of wide white sand beaches and tons of funky shops and eating joints, SaMo, as the locals call it, is an ideal place for a vacation with your pet. And to help you plan your trip, we've listed our top 14  pet friendly places in Santa Monica!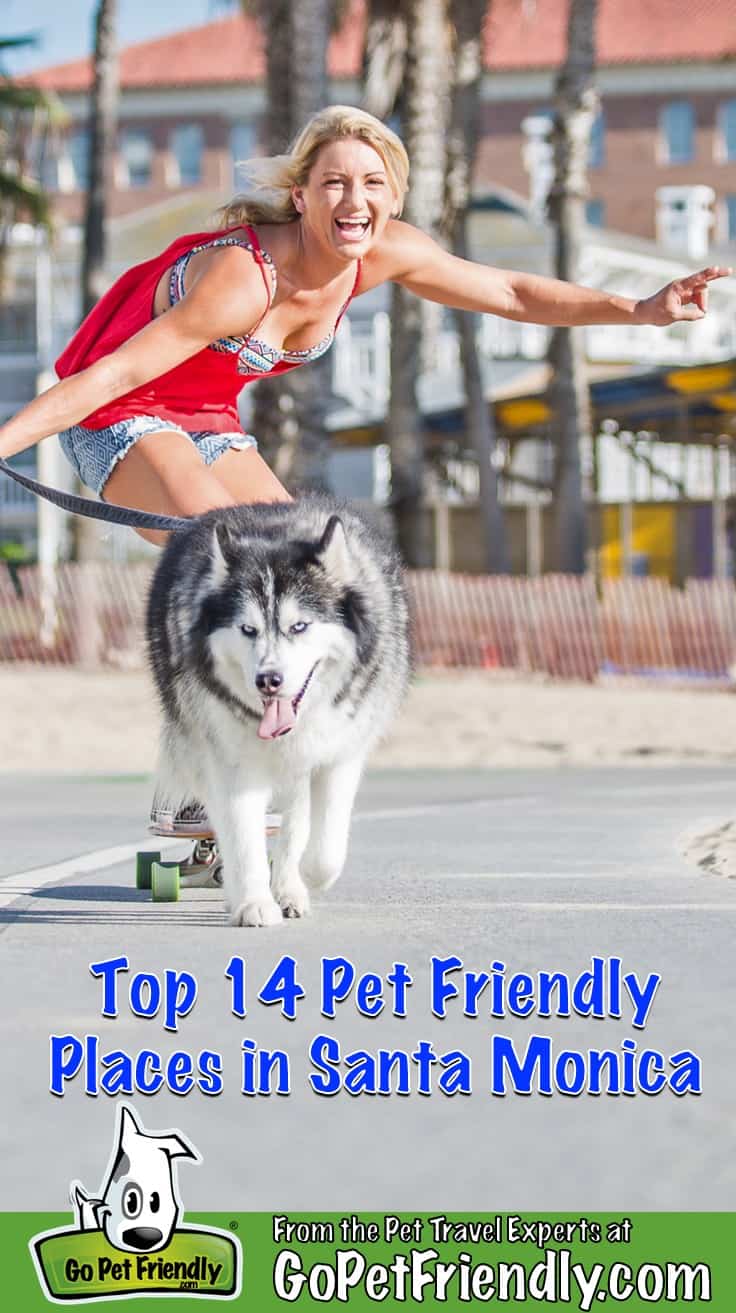 Pet-Friendly Restaurants in Santa Monica
1. Ashland Hills – 2807 Main Street, Santa Monica
This Santa Monica beachside biergarten boasts tasty food and fur-friendly facilities. The airy wine and beer bar occupies a spacious reclaimed-wood covered patio surrounded by citrus trees. And with dog water bowls spread around the restaurant, your dog will never go thirsty.
Ashland Hill also offers custom dog treats and the occasional "yappy hour."
Rosti started as a love affair with the smell of fresh herbs and feel of hand-picked garden vegetables. Now this informal Italian kitchen serves delightful fare, including salads and pizza, along with a nice selection of vegan and gluten-free options. And pets are more than welcome to join you on the patio.
3. Urth Caffé – 2327 Main Street, Santa Monica
Established in 2004 in Santa Monica as the fourth in this California chain, Urth is famous for its health-conscious breakfast, lunch, and dinner menu. It's an especially wonderful breakfast spot, because the delicious food selections can be accompanied by  their organic tea and aromatic coffee. And, of course, you can bring Fido to the outside sitting area.
4. The Albright – 258 Santa Monica Pier, Santa Monica
The Albright is a Santa Monica institution! Located on the Santa Monica Pier since 1977, their menu features seafood like grilled oysters, Dungeness crab, lobster, shrimp po'boys, poke, beer-battered fish tacos, and paella. The spacious outdoor seating area welcomes dogs, with water bowls placed generously around.
Off-Leash Dog Parks in Santa Monica
This 0.83-acre, fenced dog park is a delight with separate playgrounds for large and small dogs. All dogs must be licensed in Santa Monica in order to visit this park, and non-residents can obtain temporary licenses from the Animal Shelter at 1640 9th Street. The Shelter is open Tuesday through Saturday from 8 am to 5 pm, and temporary licenses are $16 with proof of current license.
This dog park is open Monday through Friday from 7:30 am to 8:30 pm, and Saturday, Sunday and holidays from 8:30 am to 8:30 pm. Note that this park closes for maintenance on Mondays & Wednesdays from 9:30 to 11:30 am. 
6. Herb Katz Dog Park in Joslyn Park – 633 Kensington Road, Santa Monica
This dog park offers 1.25 acres of playground, with separate areas for large and small dogs. It can hold up to 45 dogs at a time, and this park offers the following additional facilities:
community center with auditorium, kitchen and craft room
basketball court
picnic tables and benches
children's playground
6 off-street parking spaces
This dog park is open Monday through Friday from 7:30 am to 8:30 pm, and Saturday, Sunday and holidays from 8:30 am to 8:30 pm. Note that this park closes for maintenance on Tuesdays and Thursdays from 9:30 to 11:30 am. 
Pacific Street Dog Park features an acre of off-leash area with shaded seats and dog water fountains. It is open daily from 6 am to 8:30 pm and closes for maintenance on Thursdays from 9:30 to 11:30 am.
Pet-Friendly Beaches Near Santa Monica
Some of the most memorable pet friendly places near Santa Monica are the beaches! Watching your dog splash in the waves and romp in the sand is a memory you'll both treasure for a lifetime.
8. Rosie's Dog Beach – 5000 E Ocean Blvd, Long Beach
At Rosie's Dog Beach, pooches are free to run and play leash-free. Pups have enjoyed this stretch of sand since June 2001, when a local resident named Justin Rudd began planning special events for dogs. In 2004, the city council approved the official Dog Zone, which was later named in memory of a bulldog named Rosie.
This three-acre plot now has ample trash receptacles to help the owners keep the beach tidy. There is a one-dog-per-owner limit,  and all dogs should be tagged, vaccinated and controllable. Rosie's Dog Beach is open every day from 6 am to 8 pm.
9. Huntington Dog Beach – PCH between 21st Street and Seapoint Avenue, Huntington Beach
Located along Pacific Coast Highway between 21st Street and Seapoint Avenue, Huntington is a great place for a walk on the beach. Pets must be leashed at all times, which makes this a good option for pets who are less social with other animals.
Huntington Dog Beach is open daily from 5 am to 10 pm, and amenities include public restrooms, parking ($1.75/hr), a grassy area with picnic tables, and dog waste bags.
Leo Carrillo State Beach is a popular destination for swimming, surfing, beach-combing and more! Pets on a leash are welcome in the park's day use areas, campground, and north beach (north of lifeguard tower 3). Make sure to avoid the tide pools, backcountry trails and south beach (south of lifeguard tower 3), where pets are not allowed.
Check our round-up of pet friendly beaches from Santa Barbara to the Redwoods!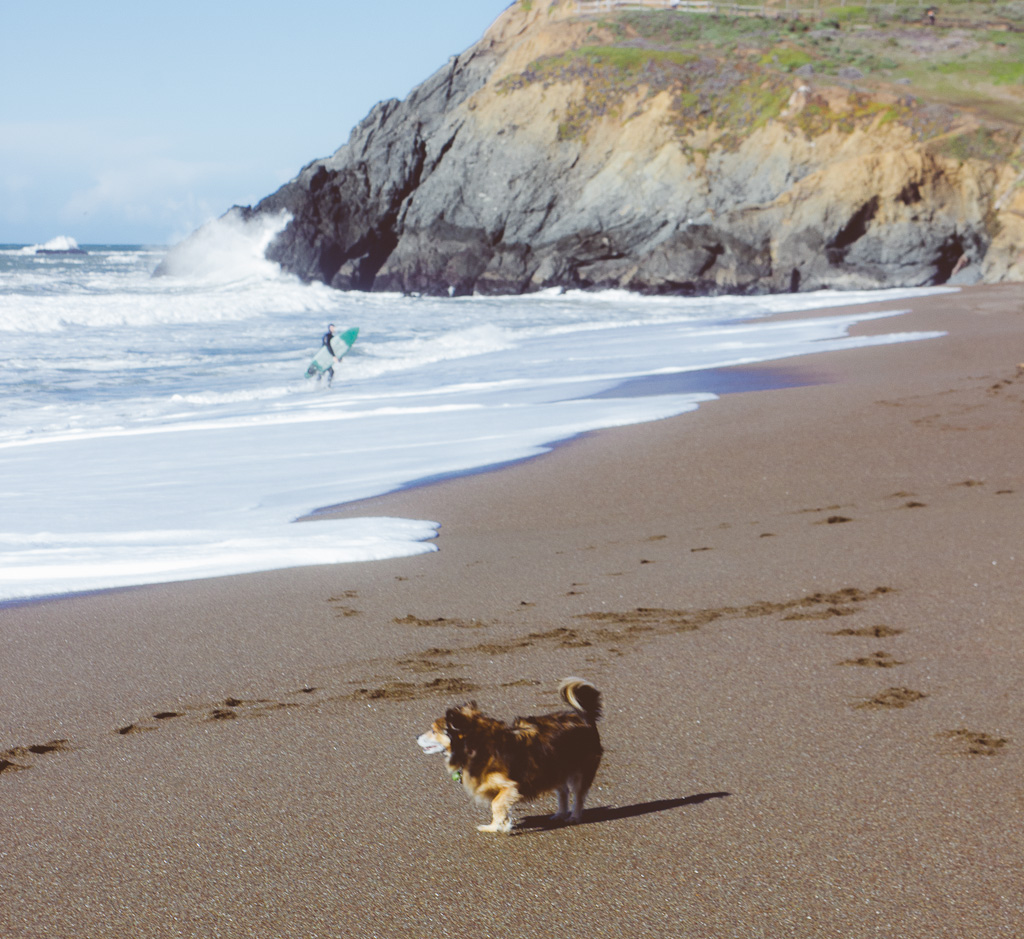 Spa, Daycare, and Boutiques in Santa Monica
11. Bark Williams – 2901 Ocean Park Blvd, Santa Monica
Bark Williams is Santa Monica's leading pet spa and a boutique. Family-owned and run since 2004, Bark has long been a favorite for its services for dogs and cats. They use only natural and animal-friendly products, and are the pioneer of the original Yappy Hour – the $10 daily self-wash special.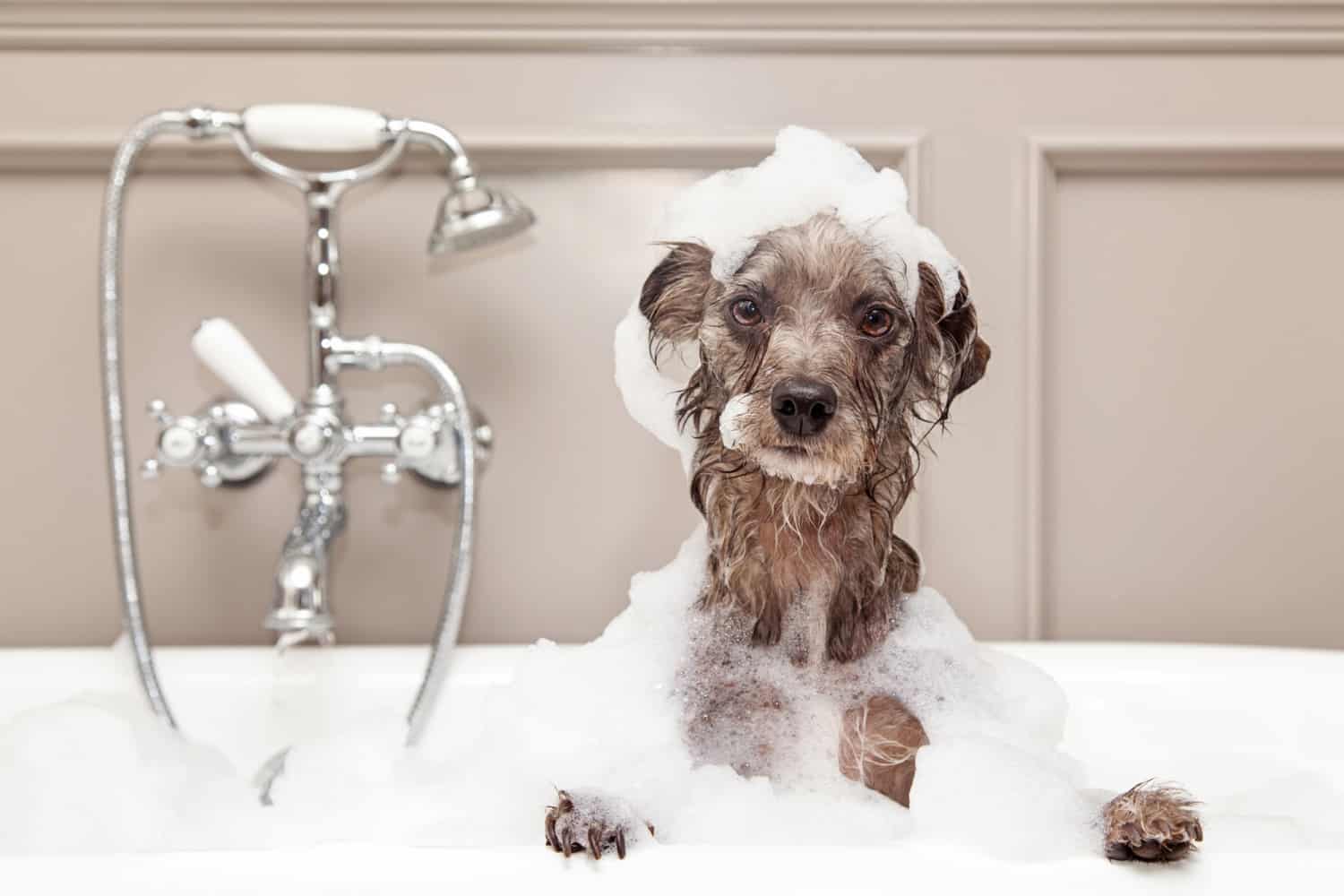 Paws & Effect makes pets' well being their priority. They are a styling salon – peaceful, and clean – also offering special treatments to increase the health and beauty of their client pets.
13. To-Wag-For Dog Daycare and Boutique – 927 Montana Avenue, Santa Monica
(Note: This business has closed) To-Wag-For Santa Monica offers daycare, a completely stocked treat bar, boutique, and grooming. You are sure to be pleased with the various products, services, and a friendly staff.
14. Pussy and Pooch – 4818 E 2nd Street, Long Beach
(Note: This business has closed) Pussy and Pooch is a "purrfect" lifestyle boutique focusing on the modern pet. They offer a dining experience for your furry friends with gourmet dishes made especially for your pet.
Cats and dogs who dine-in can choose from a daily selection of raw meats, simmering stews, and freshly prepared bowls. Their unique amenities and services add a frisky twist to the traditional pet store experience.
About the Author: Harsh Arora is an Animal Assisted Social Worker and content consultant at leopard-gecko. Harsh is passionate about start-ups, social work, animal welfare, latest tech innovations, and all that makes this world better for animals. When he is not writing, he loves playing with animals, cooking and road trips.
Guest Posts on GoPetFriendly.com: We love sharing stories from people having fun traveling with their pets! And reading your pet travel experiences may be just the nudge someone else needs to pack up and head out with their own best friend. If you're interested in writing a guest post for Take Paws, let us know!
Amazon Affiliate Disclosure: GoPetFriendly.com LLC is a participant in the Amazon Services LLC Associates Program, an affiliate advertising program designed to provide a means for website owners to earn advertising fees by advertising and linking to amazon.com, audible.com, and any other website that may be affiliated with Amazon Service LLC Associates Program. As an Amazon Associate, the owner of this site earns a commission from qualifying purchases.
(Visited 9,447 times, 1 visits today)