Pet friendly Flagstaff is nestled at the base of the San Francisco peaks at 7,000 feet in elevation. From its historic downtown, you'll have easy access to mountain wilderness, scenic trails, national parks, and more!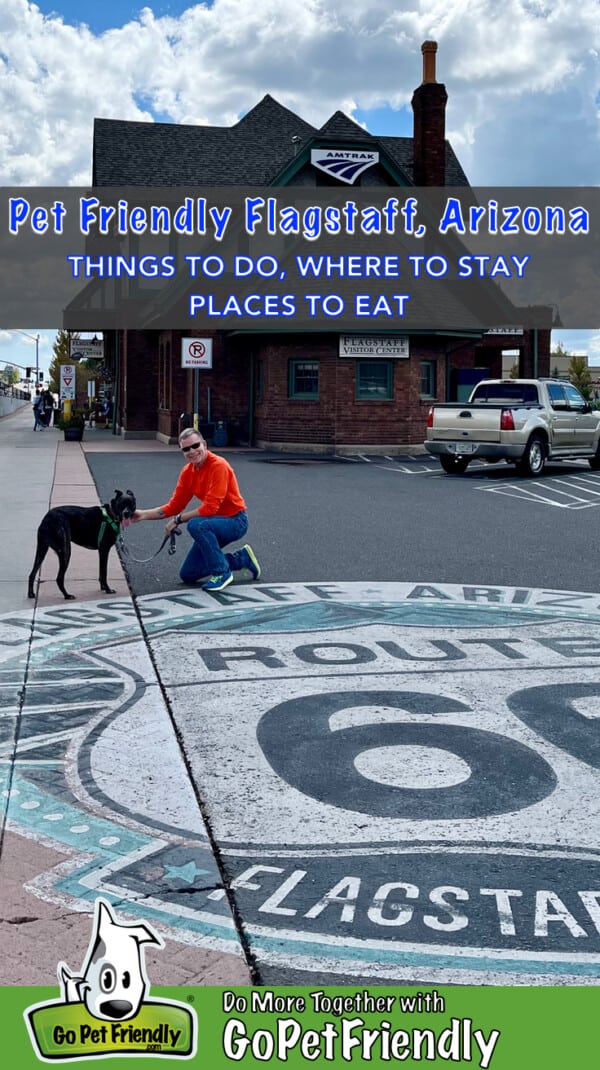 Outdoor adventurers, history buffs, aspiring astronomers, foodies, and local brew enthusiasts all find Flagstaff, Arizona to be a fantastic vacation destination. But, most importantly to us, pet friendly Flagstaff provides people traveling with pets fantastic options to do more together. From fun activities to places to stay and eat with your furry travel companion, you'll find it all in Flagstaff!
Pet Friendly Flagstaff – Things To Do
Flagstaff truly celebrates the outdoors, which makes it a wonderful place to visit with pets! Make your first stop the Visitor Center, located in the Amtrak station on Route 66 in historic downtown Flagstaff.
Dogs are welcome inside the visitor center, and the staff can provide advice on local pet friendly businesses. They also have free maps for self-guided walking tours of downtown. The Route 66 Tour and Historic Downtown Walking Guide are both great ways to get the lay of the land and begin learning about the history of the area.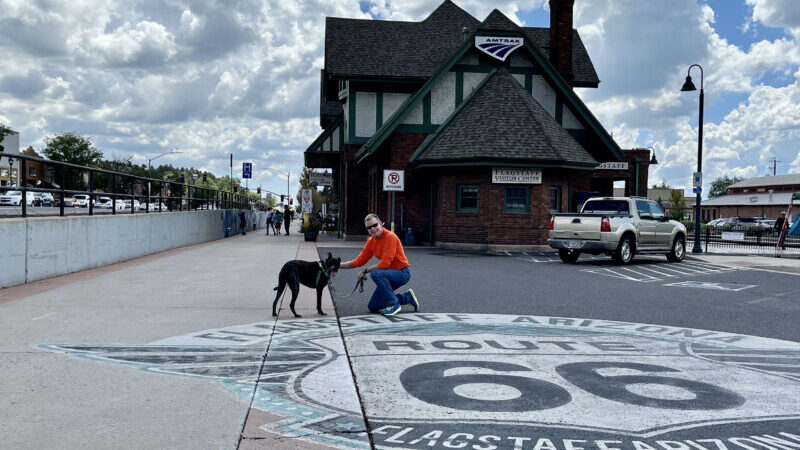 Public Art Tour
Combine culture and exercise by taking your pet on the public art walking tour! You can print the self-guided art tour, or pick up a copy at the visitor center. More than forty pieces of public art in Flagstaff visually represent the heritage of the area. And the variety runs the gamut, from murals to abstract steel installations.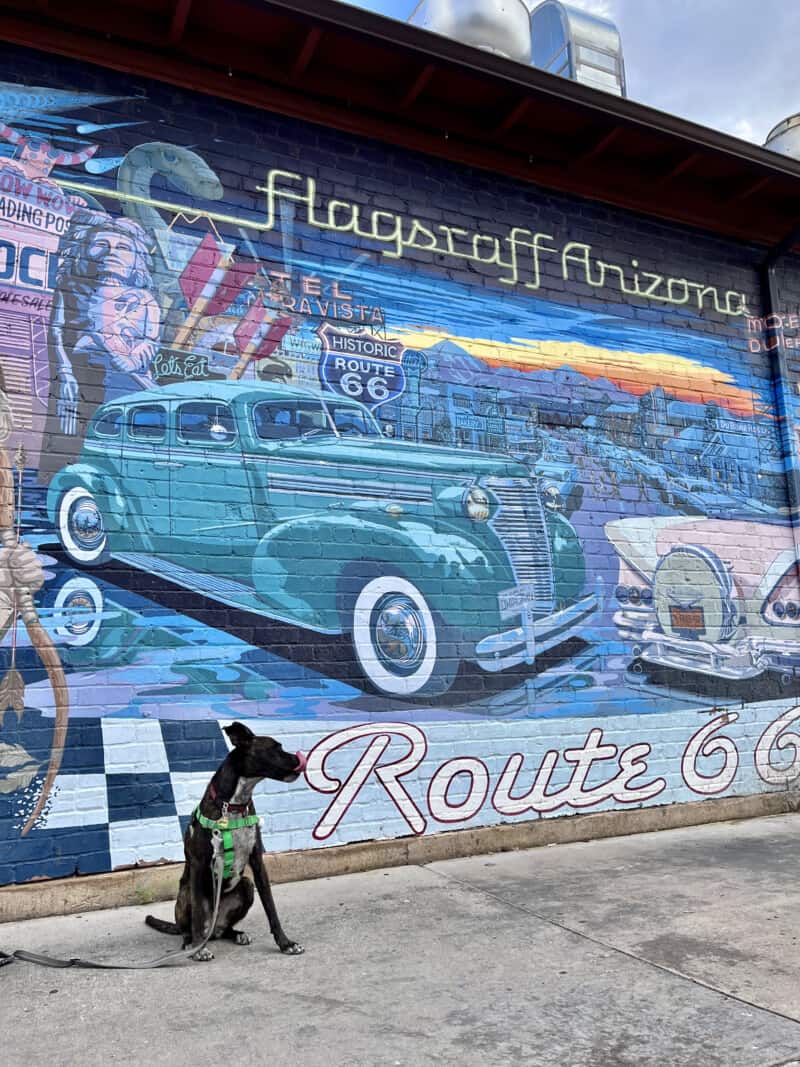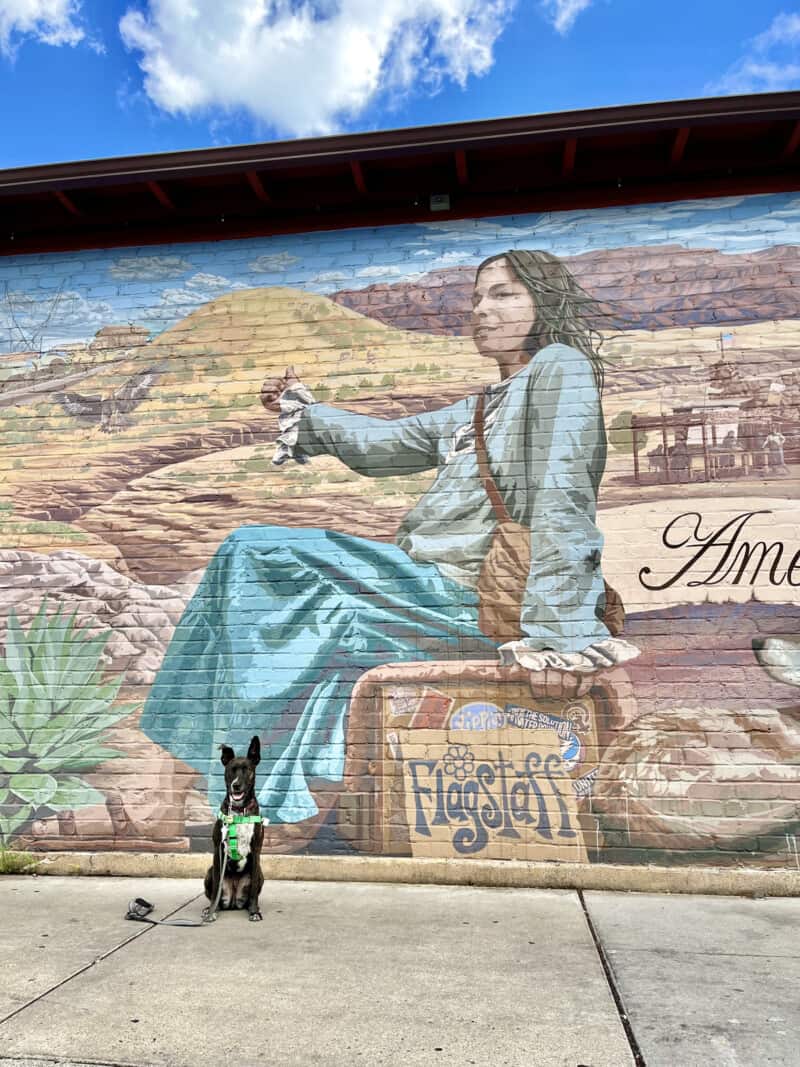 The Arboretum At Flagstaff
Leashed dogs are welcome to join you at the Arboretum at Flagstaff. With 200 acres of gardens, greenhouses, and open spaces, this preserve is home to more than 750 species of plants!
The arboretum is open Wednesday through Sunday from 9am to 4pm from May through October. Human tickets are $12, and dog tickets are $3.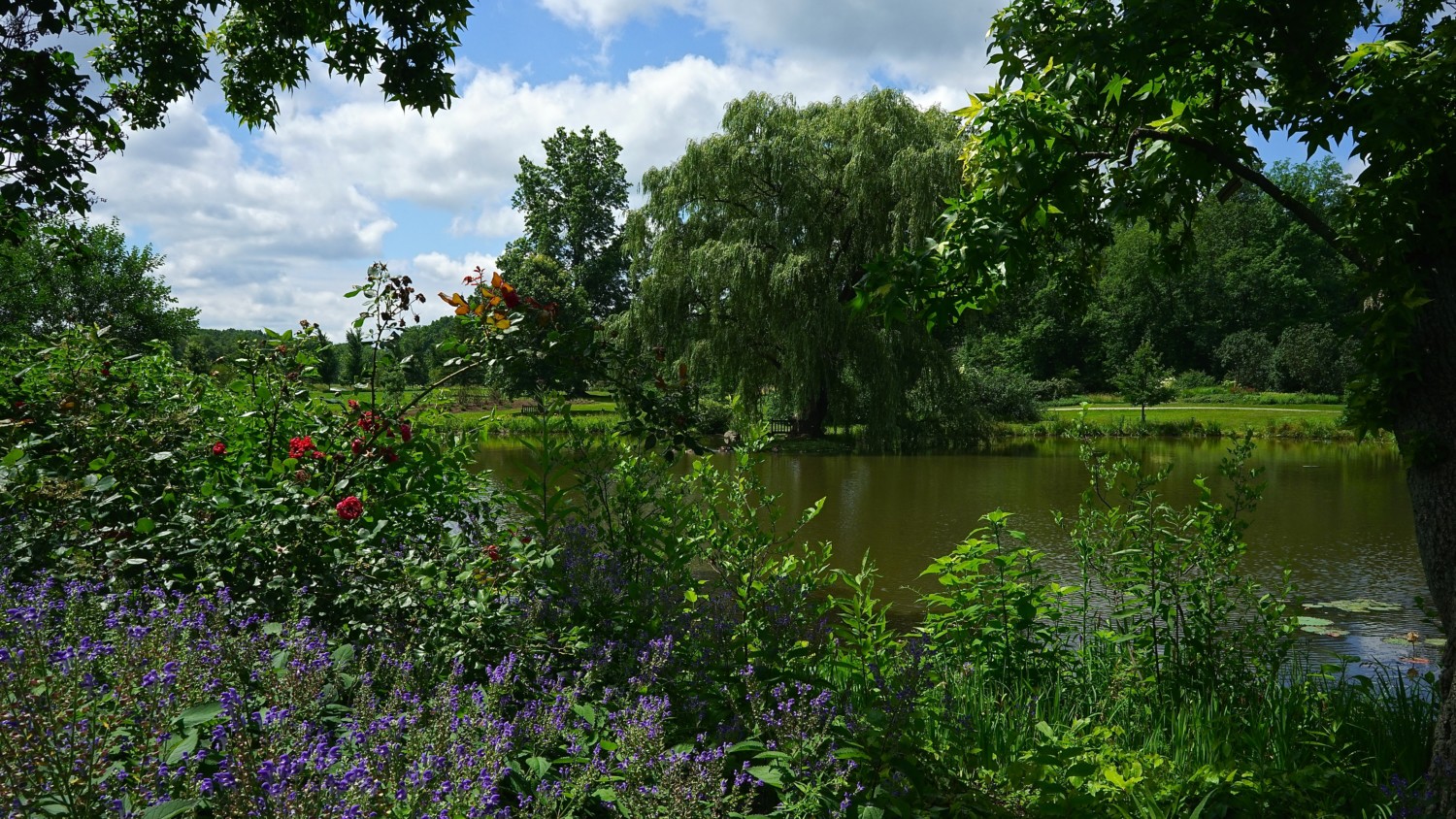 Pioneer Museum Grounds
The Arizona Historical Society's Pioneer Museum is situated on pet friendly three acres. Stroll the grounds with your pup to view historic buildings (pets must remain outdoors), farming equipment, a Baldwin locomotive, and a Santa Fe caboose.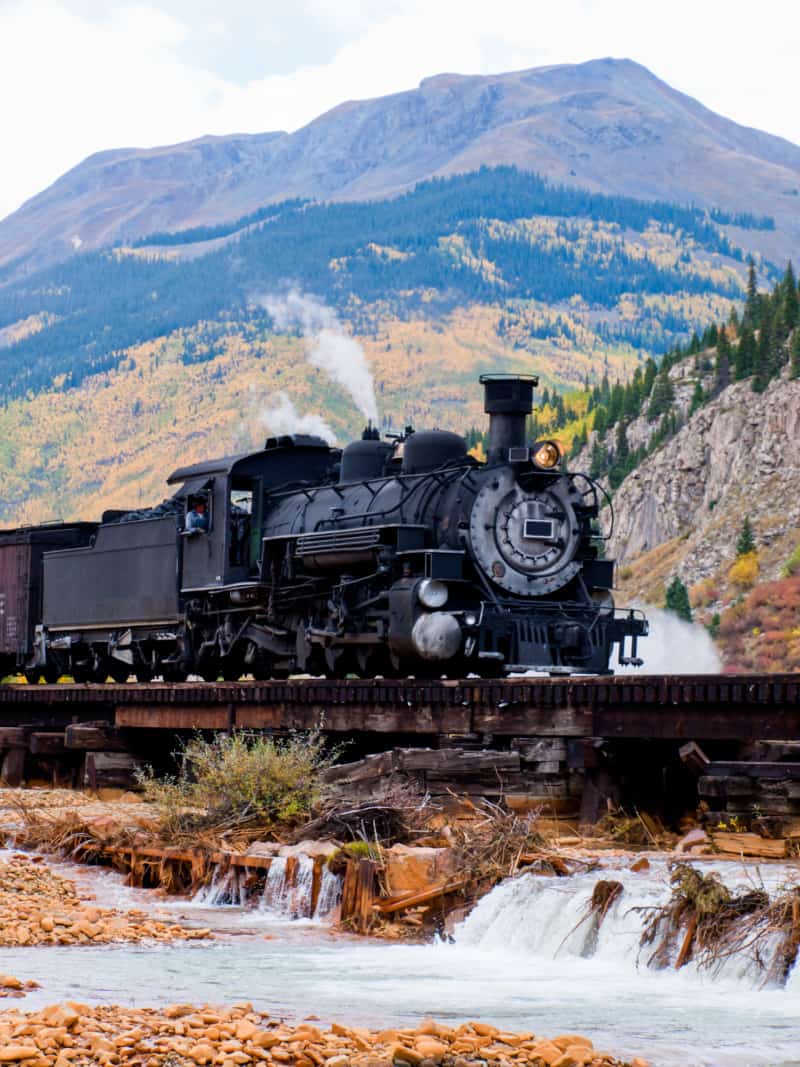 Heritage Square
Located in the heart of historic downtown, Heritage Square is a gathering place for music, movies, live performances, festivals, and special events throughout the year. It's surrounded by interesting shops, galleries, and eateries — many of which are pet friendly!
It's a convenient spot to duck for cover in a pop-up rain shower, and a nice place to kick back on a bench for bit of people watching.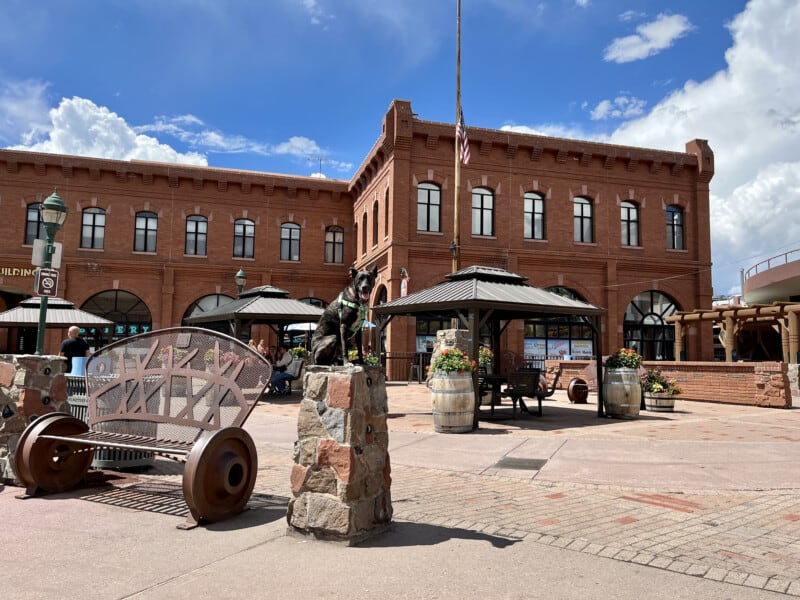 Urban Trail System
Leave it to pet friendly Flagstaff to design a 58-mile, citywide network of pathways for bicycling, walking, cross-country skiing, and nature watching — and leashed pets can join you! Experience canyons, grasslands, meadows, and forests, all within the city limits. The FUTS Map is available at the Visitor Center, or download a copy and start imagining your next adventure!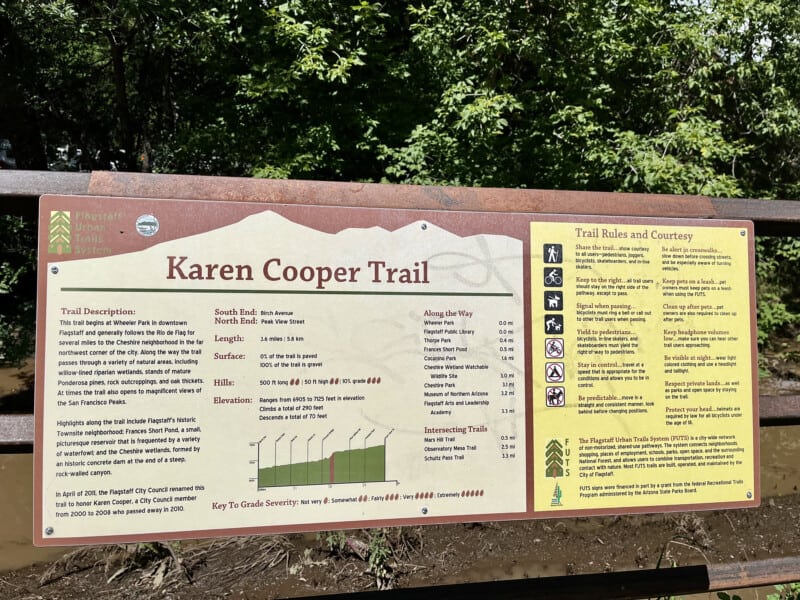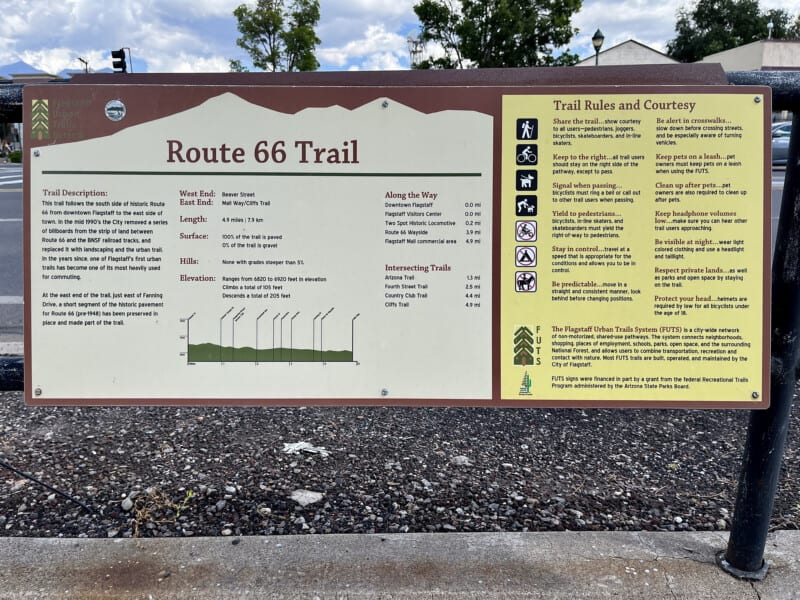 Thorpe Park Bark Park
Located within easy walking distance of downtown, your dog won't forgive you if you miss the Thorpe Park Bark Park! With separate areas for large and small dogs, this 1.5-acre off-leash play area will appeal to pups of all sizes.
The Thorpe Park Bark Park is surrounded by large pine trees, which provide a considerable amount of shade. The play area has agility equipment for the truly active dogs, as well as benches, picnic tables, and covered seating for the humans.
Flagstaff's other off-leash, fenced dog park can be found at Bushmaster Park, 3150 N. Alta Vista Road.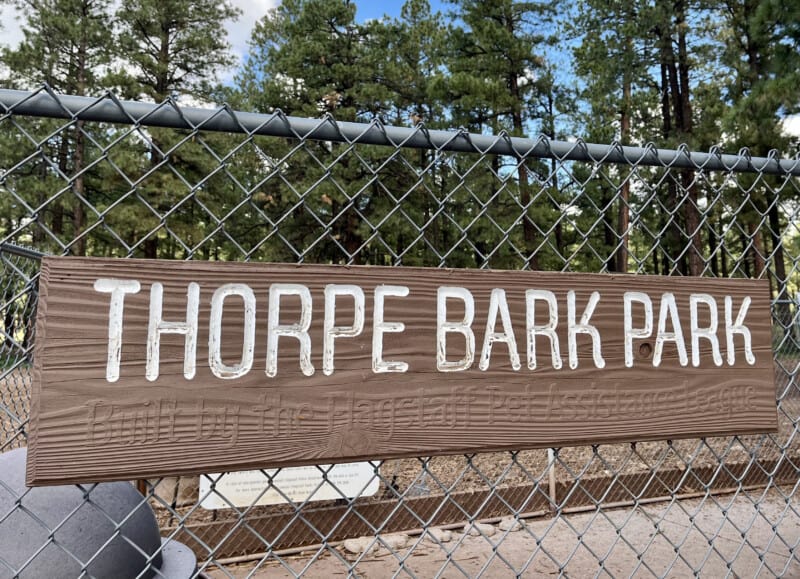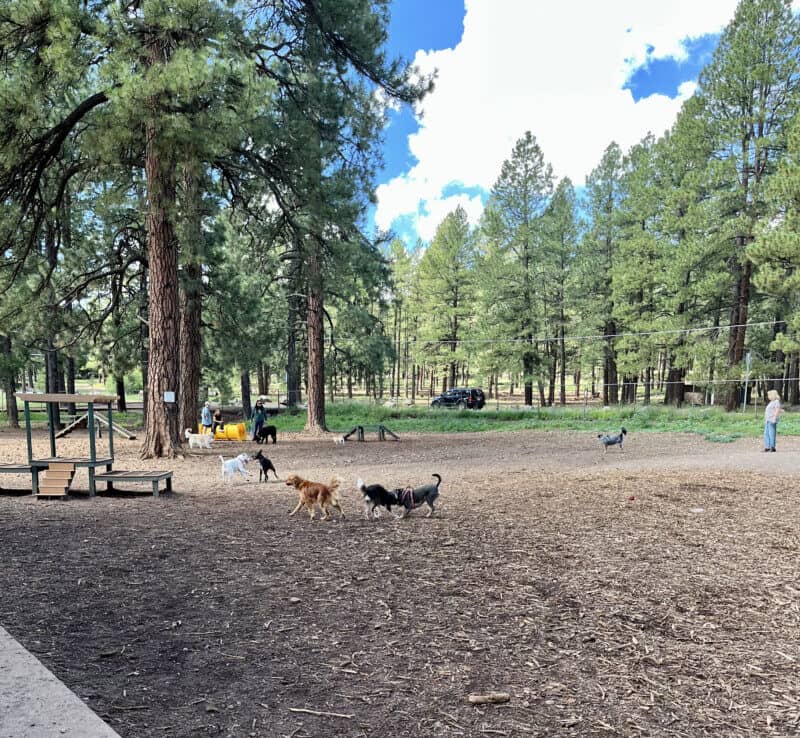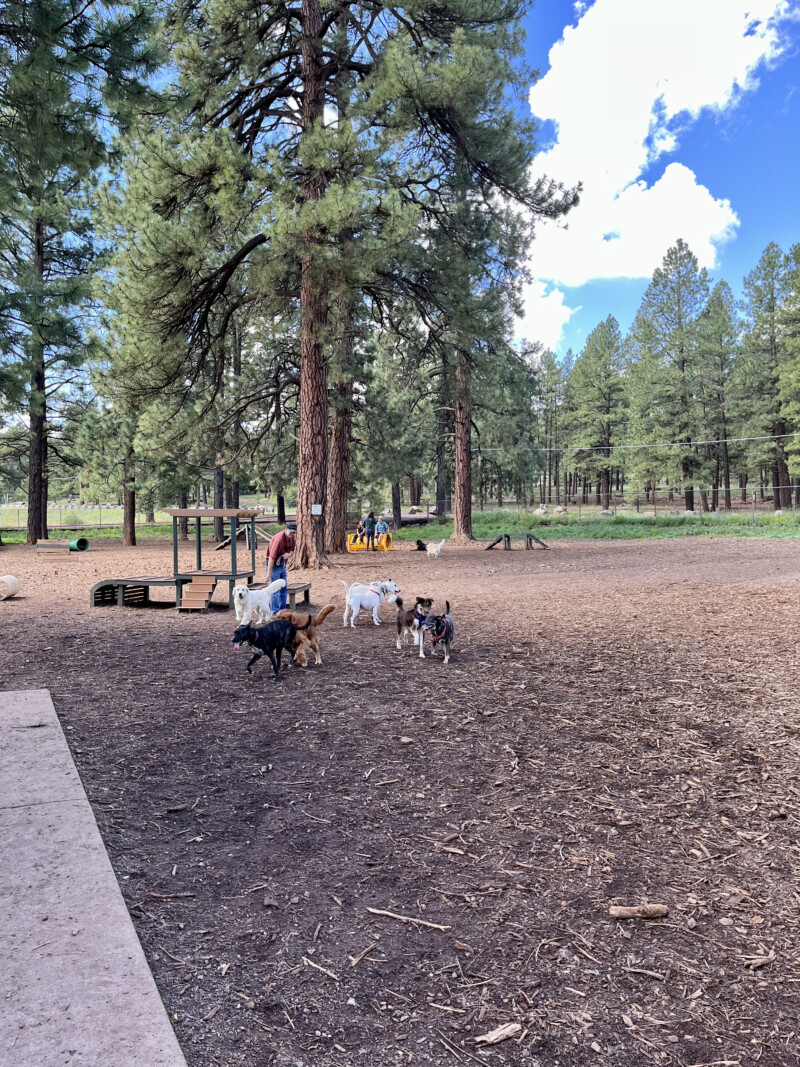 Buffalo Park
For another nice walk with fantastic views of the San Francisco peaks, head to Buffalo Park. What used to be a private wildlife park now is public space, so don't worry about running into any bison along the way!
Serious hikers can access a vast network of trails here, but most visitors opt for the 2-mile Nate Avery Loop Trail, which leads you on a lovely stroll through open fields and pine forests. The trail is wide and hard-packed, making it a good option for pets in strollers or wheelchairs.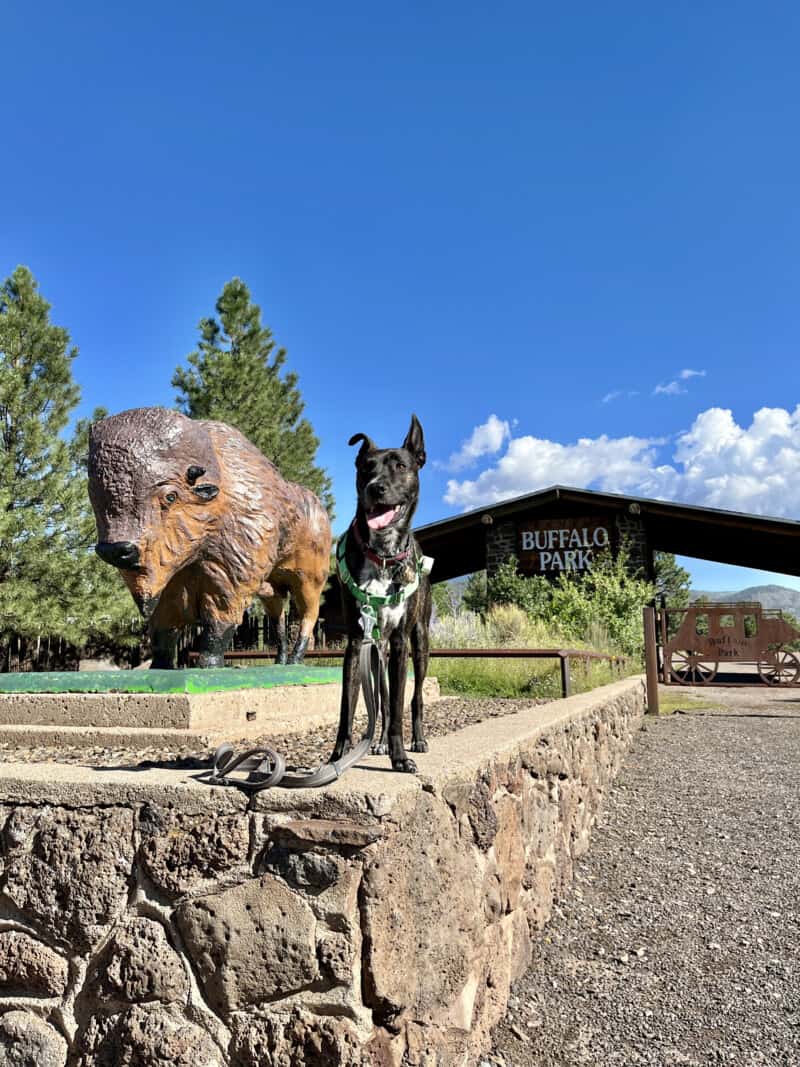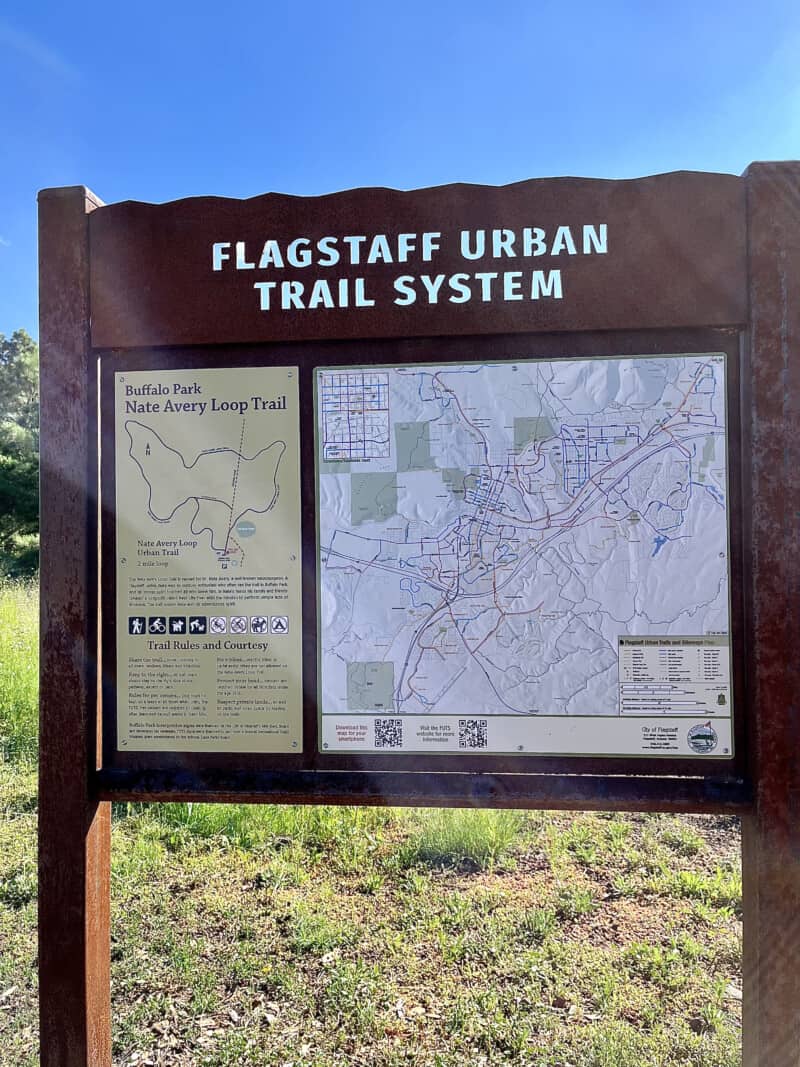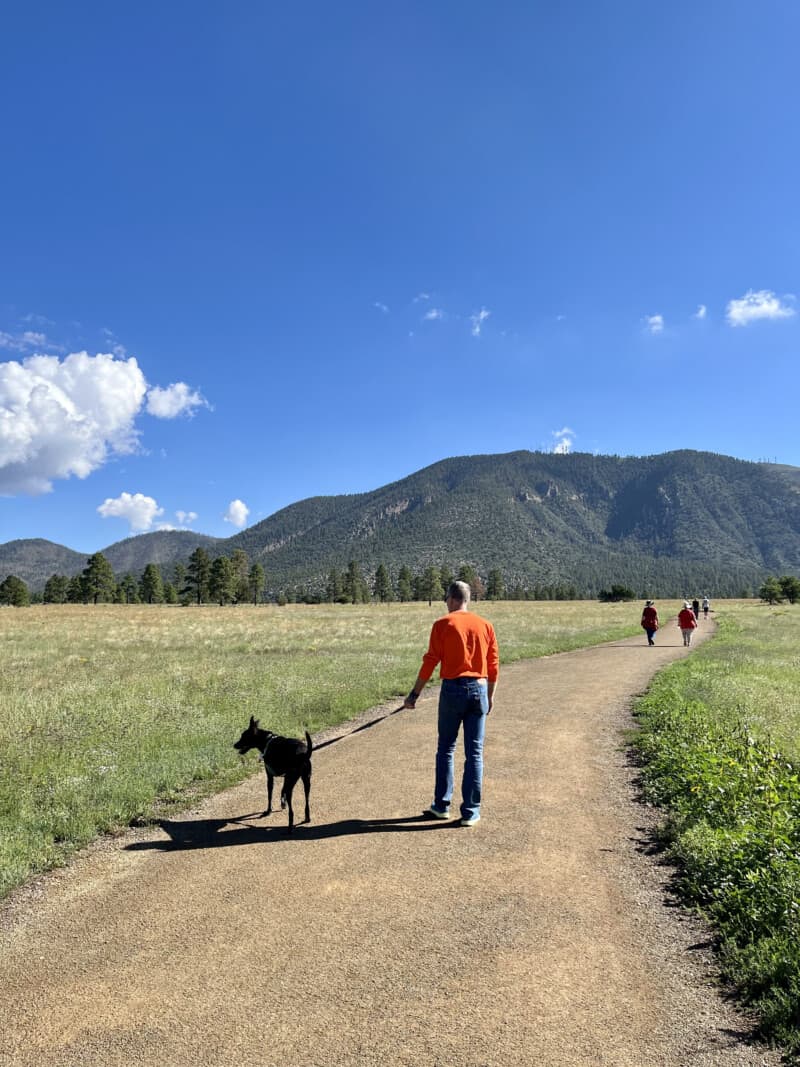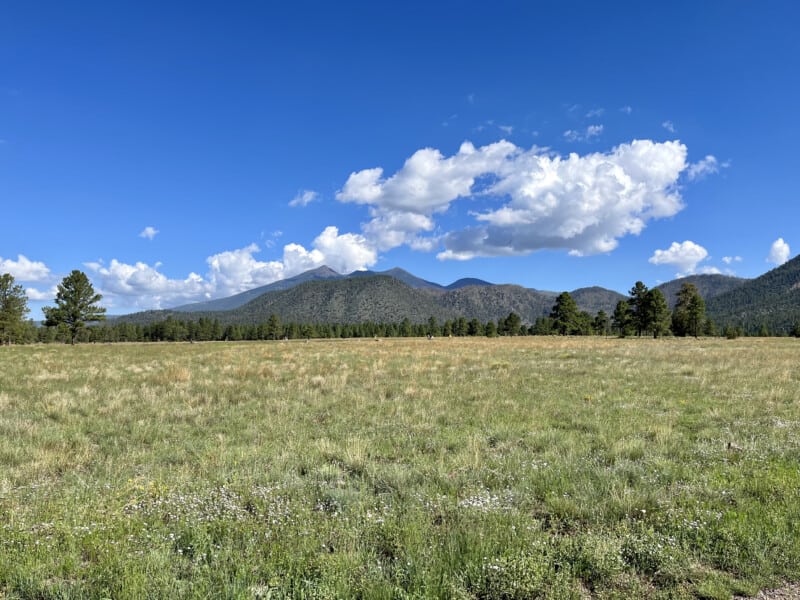 Stroll The Northern Arizona University Campus
The NAU campus is just south of historic downtown Flagstaff, and is a lovely place for a pet friendly stroll. Historic and modern buildings stand side-by-side, with monuments and sculptures scattered among them. And the large, shady lawns are perfect for picnics or stretching out with a good book.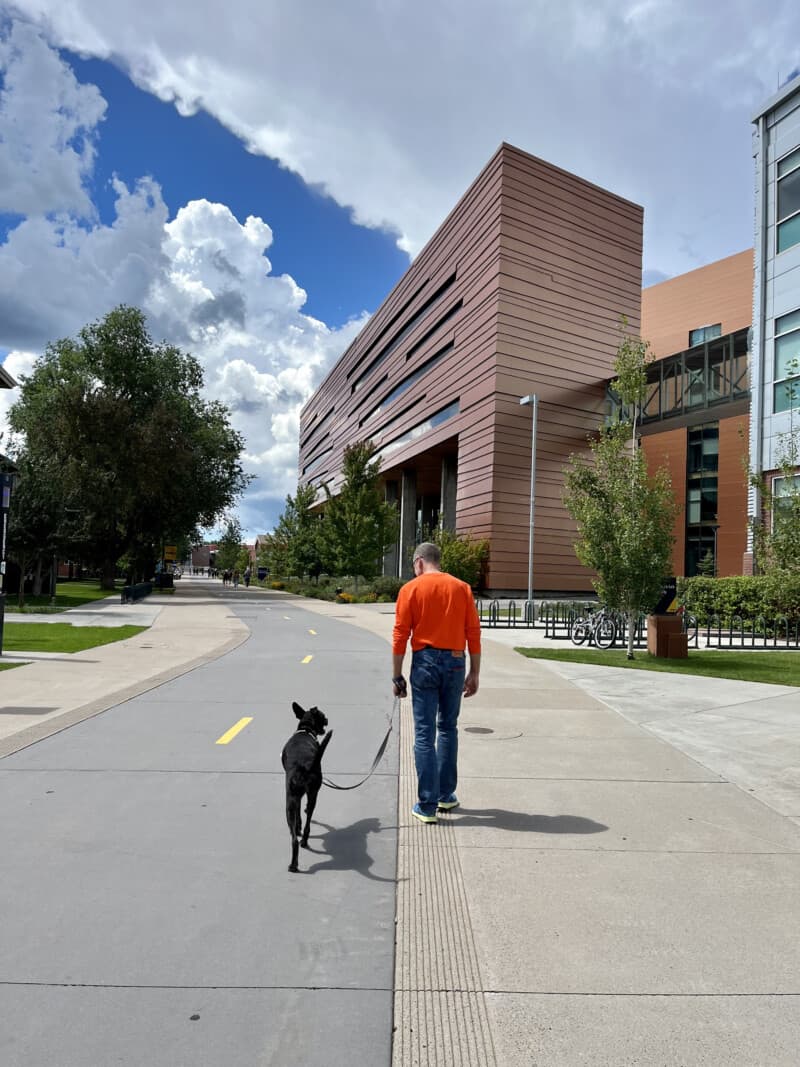 Riordan Mansion State Historic Park
Another nice place to walk your dog very close to several Flagstaff hotels is the Riordan Mansion State Historic Park. Built in 1904 for one of Flagstaff's founding families, this is the world's largest Arts and Crafts style duplex.
While dogs are not allowed on tours inside the house, pets can explore the interpretive exhibits on the grounds with their owners. This is a lovely park in a pine forest just a block away from the busy commercial district, and a few minutes from Northern Arizona University campus.

Arizona Snowbowl Trails And Views
For sweeping views of the San Francisco volcanic field, take the 20-minute drive to Flagstaff's ski resort – the Arizona Snowbowl. You could easily spend a day exploring the trails, playing disc golf, or enjoying a bite to eat on a pet friendly patio while taking in the scenery.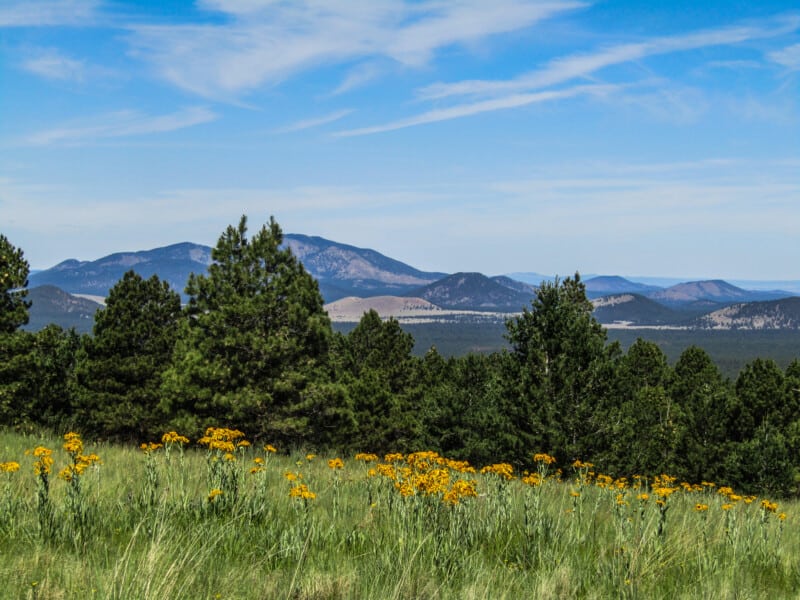 Flagstaff Brewery Trail
Flagstaff is becoming known as a leading Craft Beer City in Arizona, with eight breweries participating in the Flagstaff Brewery Trail. Six of the breweries are pet friendly, and four of those serve food.
Pet Friendly Breweries in Flagstaff, Arizona:

Beaver Street Brewery – 11 South Beaver Street – pets are welcome on the front patio, food is available

Dark Sky Brewing Company – 117 N Beaver Street – pets are welcome on the back patio, pizza from Pizzicletta

Grand Canyon Brewing Company – 1800 South Milton Road – pets are welcome on the patio, extensive food menu

Historic Brewing Company – 4366 East Huntington Drive – pets are welcome at the outdoor seating area

Mother Road Brewing Company – 7 South Mikes Pike – pets are welcome, food available from the "Roadside Stove" food trailer

Wanderlust Brewing Company – 1519 N Main Street – pets are welcome inside and on the patio, no food served

Note: Lumberyard Brewing Company and Flagstaff Brewing Company do not allow pets
For extra fun, print a copy of the Brewery Trail Passport or pick one up at the Visitor Center. Collect stamps at five or more breweries and then trade your completed passport for a commemorative souvenir pint glass at one of two Flagstaff Convention & Visitors Bureau locations listed on the map.
Pet Friendly Flagstaff – Where To Eat
Pet friendly Flagstaff has a great selection of restaurants with dog friendly patios! In addition to the breweries listed above that serve food, here's a list of places you and your pup can enjoy together:
Aloha Hawaiian BBQ – 16 East Route 66
Alpine Pizza – 7 North Leroux Street
Altitudes Bar & Grill – 2 South Beaver Street
Aspen Deli – 20 North Beaver Street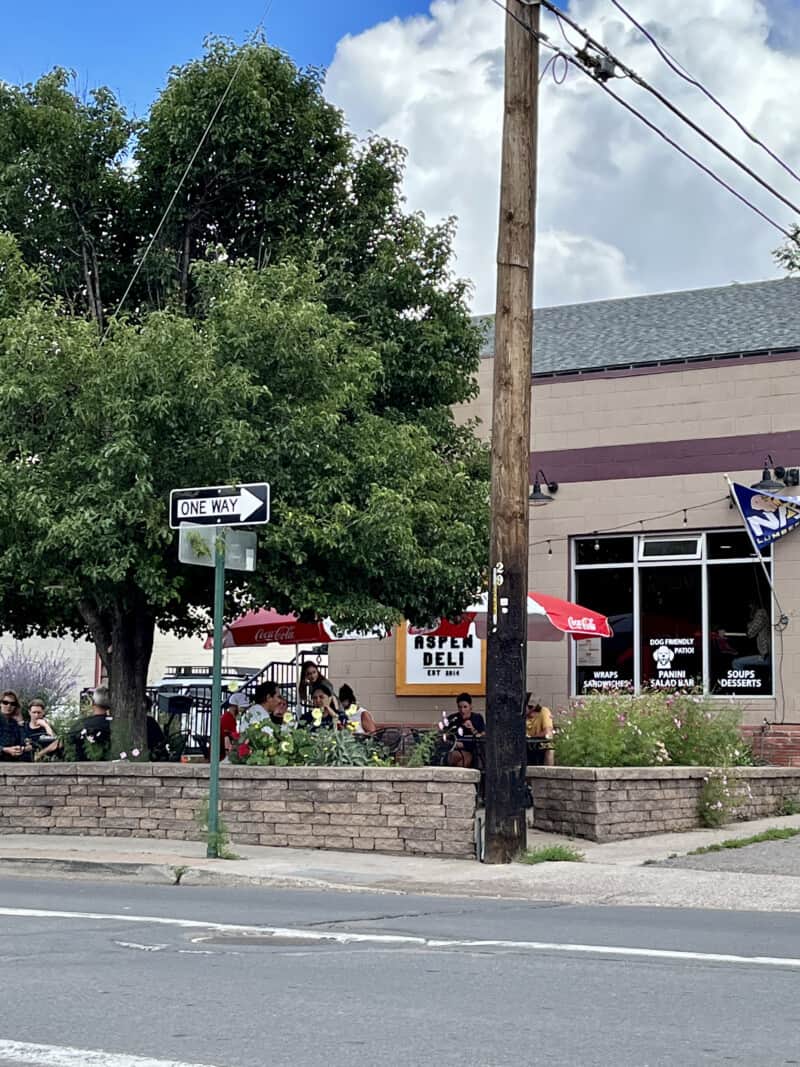 Brandy's Café – 18 South Beaver Street
Café Rio Mexican Grill – 2710 South Woodlands Village Blvd
Chipotle Mexican Grill – 1111 South Plaza Way
Del Taco – 2201 South Milton Road
Diablo Burger – 120 North Leroux Street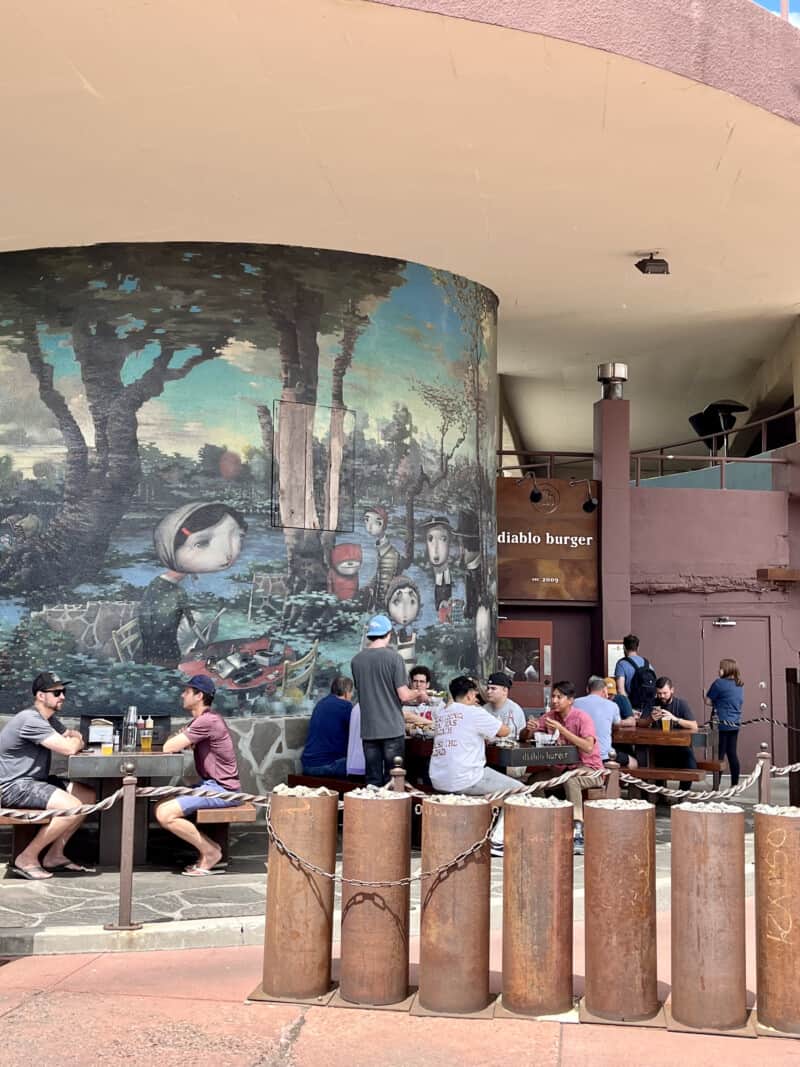 Dirty Birdies Sports Bar & Grill – 2285 East Butler Avenue
Ewa's Thai Cuisine – 110 South San Francisco Street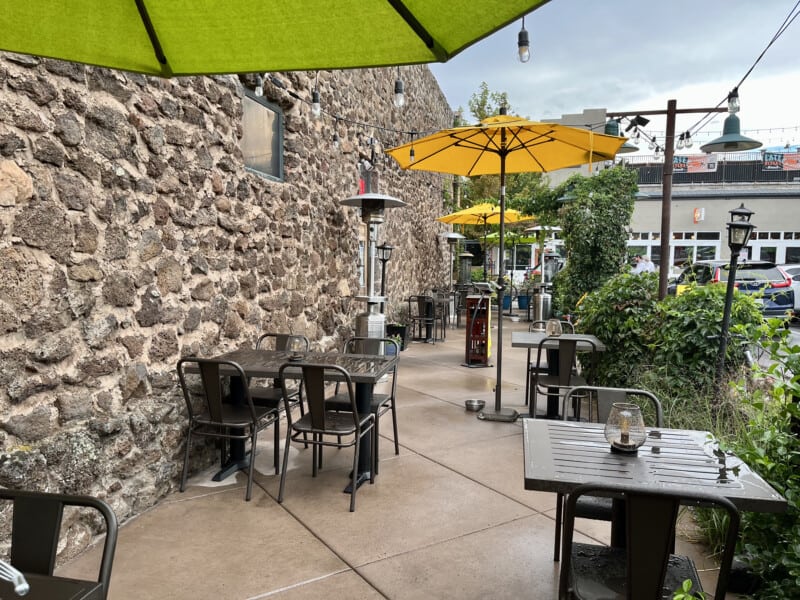 Filiberto's Mexican Food – 2275 West Butler Avenue
Forêt Flg – 2 South Beaver Street
Fratelli Pizza – 119 West Phoenix Avenue, 2120 North 4th Street
Historic Brewing Barrel + Bottle House – 110 South San Francisco Street
Hops On Birch – 22 East Birch Avenue
Josephines Modern American Bistro – 503 North Humphreys Street
Las Gorditas Mexican Food – 2900 North West Street
Los Altenos Restaurant – 1481 South Milton Road
Los Gordos Mexican Food – 1051 South Milton Road
Lumberjack Pizza – 104 East Route 66
Macy's European Coffeehouse & Bakery – 14 South Beaver Street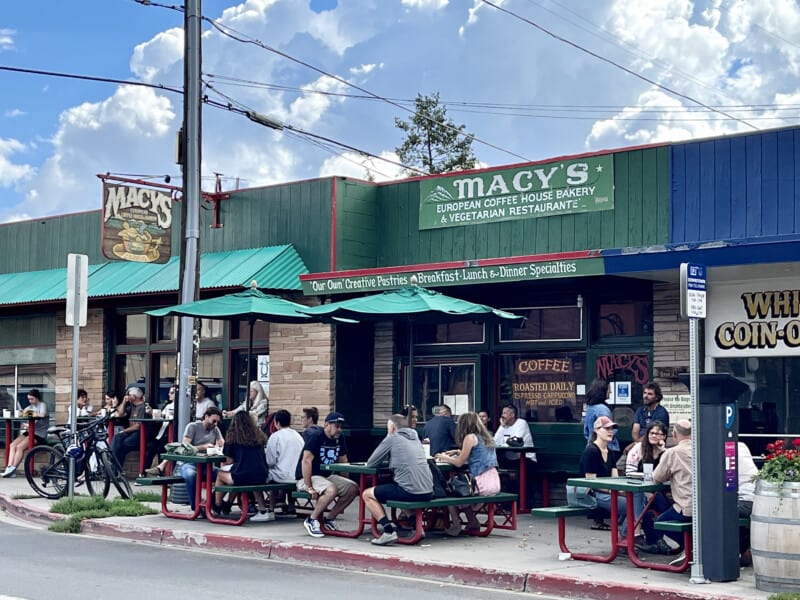 Matty G's Steakburgers – 6 East Aspen Avenue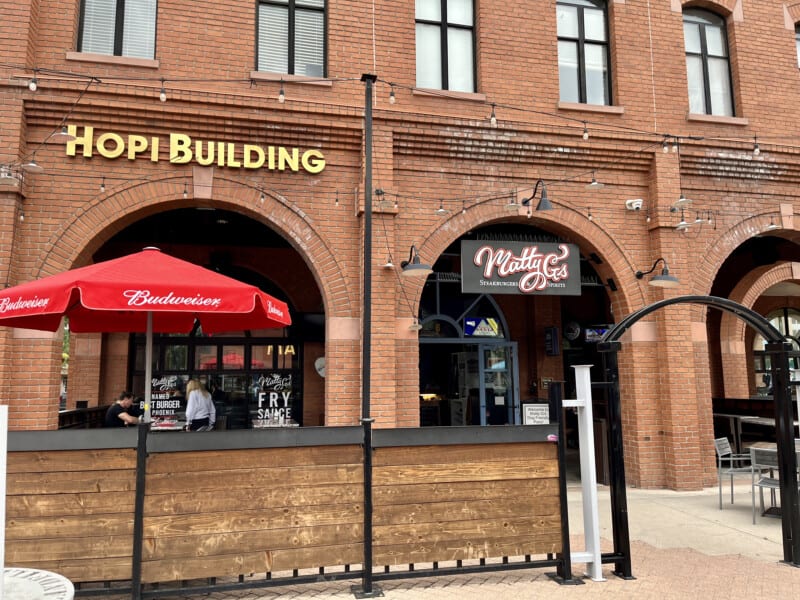 MIX Flagstaff – 120 North Leroux Street
NiMarcos Pizza Downtown – 101 South Beaver Street, 1800 South Milton Road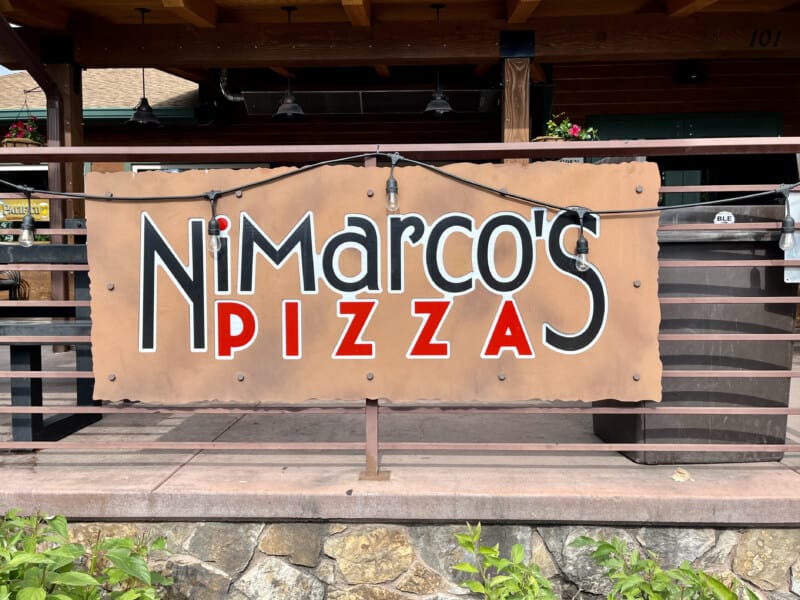 Pizzicletta – 203 West Phoenix Avenue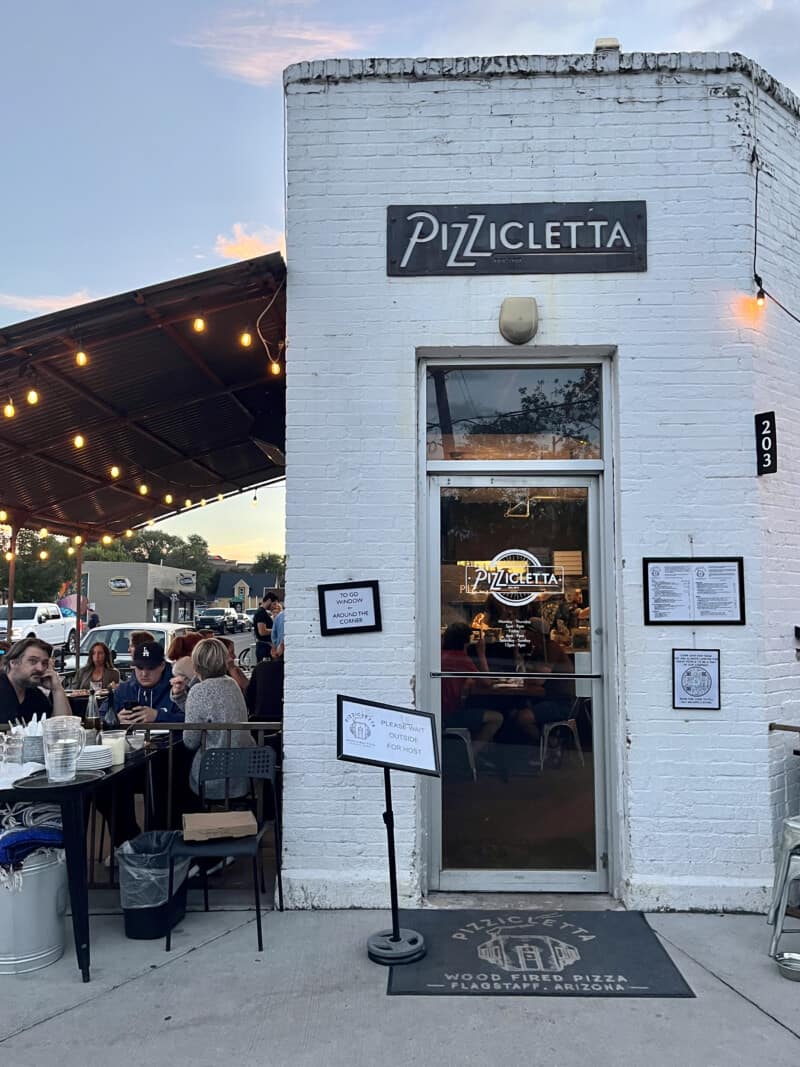 Polibertos – 2221 East Cedar Avenue
Ralberto's Mexican Food – 2700 South Woodland Village Blvd
Riliberto's Fresh Mexican Food – 3666 East Route 66
Route 66 Dog Haus – 1302 East Route 66
Satchmo's BBQ & Cajun – 2320 North Fourth Street
Someburros – 320 South Regent Street
SoSoBa – 12 Historic Route 66
Southside Tavern – 117 South San Francisco Street
The Oakmont – 2380 North Oakmont Drive
The Pizza Patio – 109 East Phoenix Avenue
The Toasted Owl Cafe – 12 South Mikes Pike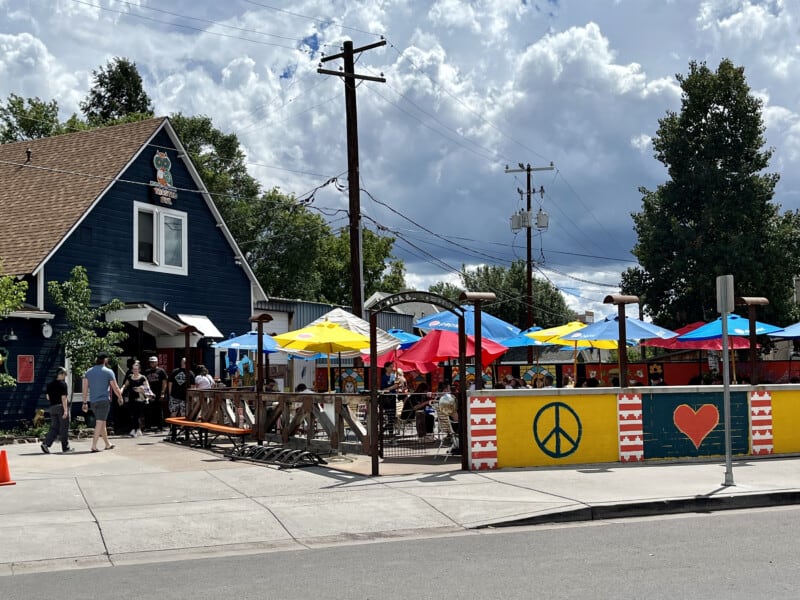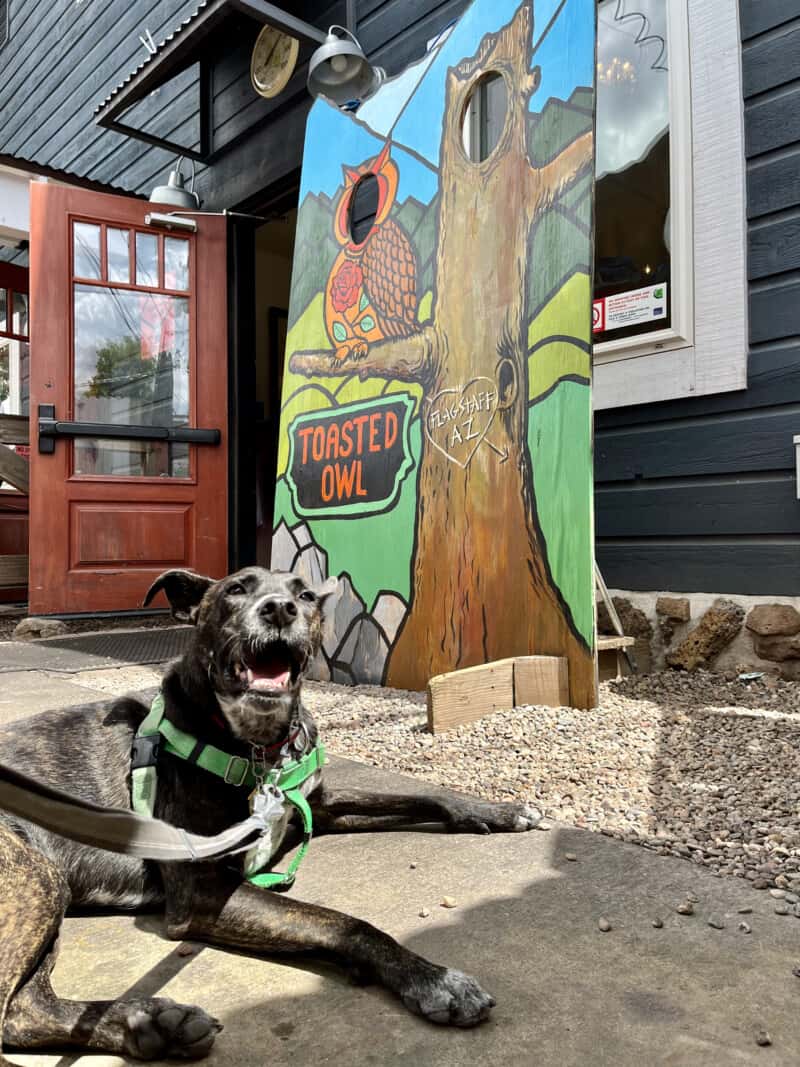 Tourist Home All Day Cafe – 52 South San Francisco Street
Uptown Pubhouse – 114 North Leroux Street
Wildflower Bread Company – 530 Piccadilly Drive
Your Pie Pizza – 2619 South Woodlands Village Blvd
The Northern Pines Restaurant – 2200 East Butler Avenue
Pet Friendly Flagstaff – Places To Stay
When planning your trip to pet friendly Flagstaff, you'll have no trouble finding a place to stay! There are dozens of pet friendly hotel and campground options. And you can review detailed pet polices for each hotel by clicking through to the listings on GoPetFriendly.com.
Americana Inn Route 66 Flagstaff
America's Best Value Inn & Suites Flagstaff
Best Western Pony Soldier Inn & Suites
Budget Host Inn NAU/Downtown Flagstaff
Courtyard By Marriott Flagstaff
Days Inn & Suites By Wyndham East Flagstaff
Days Hotel By Wyndham Flagstaff
Doubletree By Hilton Flagstaff
Econo Lodge Flagstaff Route 66
High Country Motor Lodge – Flagstaff
Hotel Aspen Inn Suites Flagstaff
Howard Johnson By Wyndham Flagstaff
Howard Johnson By Wyndham I-40 East Lucky Lane
La Quinta Inn & Suites By Wyndham Flagstaff
La Quinta Inn & Suites By Wyndham Flagstaff East I-40
Ramada by Wyndham Flagstaff East
Residence Inn By Marriott Flagstaff
Rodeway Inn Flagstaff East Route 66
Springhill Suites By Marriott Flagstaff
Super 8 By Wyndham NAU/Downtown
Travelers Inn
Pet Friendly Day Trips From Flagstaff
In addition to all the pet friendly things you'll find to do in Flagstaff, there are some great day trips, too! Here are some of the places you can visit using Flagstaff as your basecamp:
Elden Pueblo Heritage Site (15 minutes from Flagstaff) – This prehistoric pueblo site contains the remnants of pit houses, pueblo structures with over 40 rooms, mounds, a large community room, and other features.
Grand Canyon National Park – South Rim (1 hour, 20 minutes from Flagstaff) – Pets are welcome on the entire 13-mile South Rim Trail, in the campground, and at Yavapai Lodge. If you plan to hike below the rim, make arrangements for your pet at the kennel at the South Rim.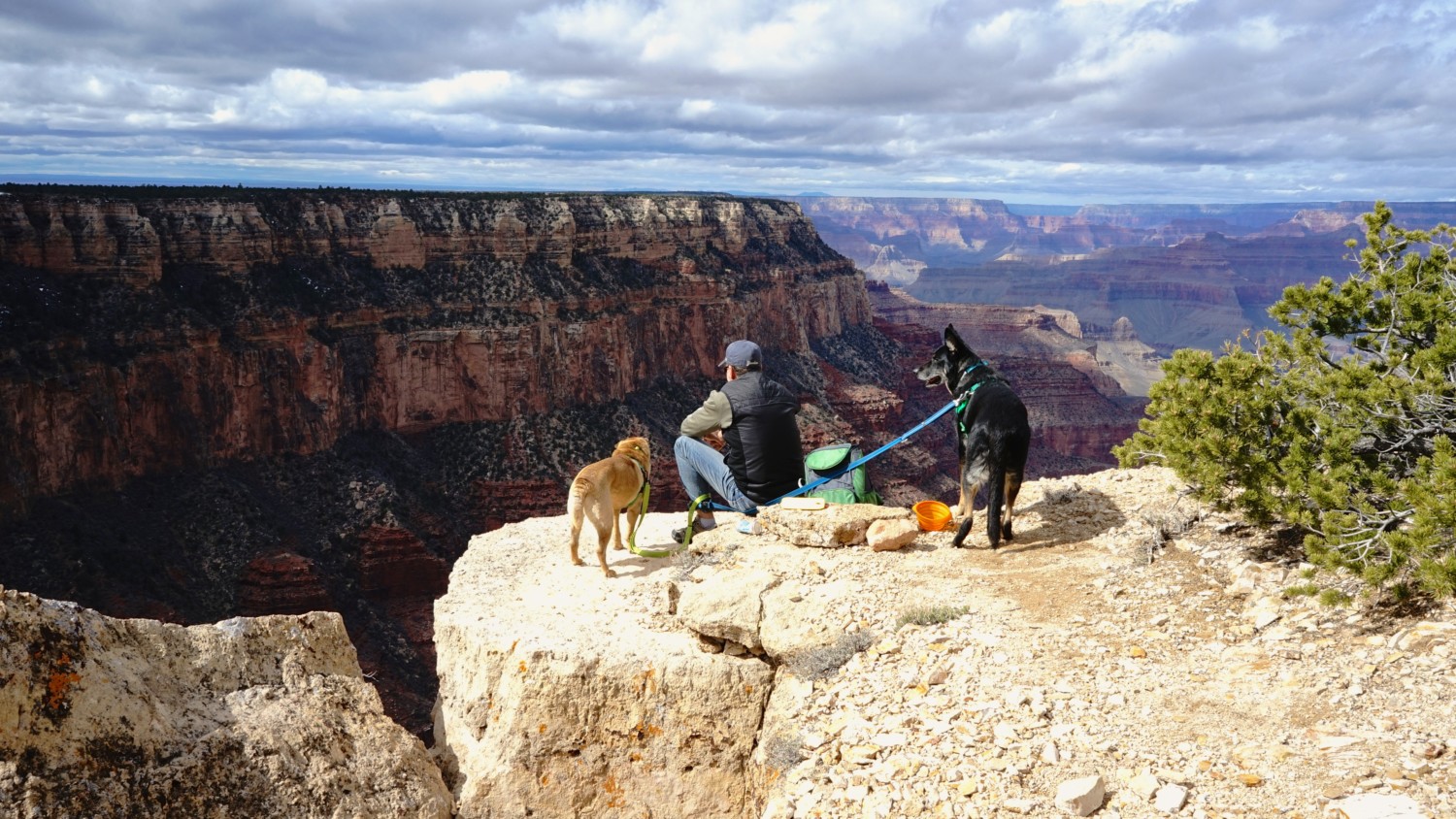 Montezuma Castle National Monument (1 hour from Flagstaff) – Pets are welcome on the trail at Montezuma Castle, but not in the visitor center. This park participates in the B.A.R.K. Ranger program!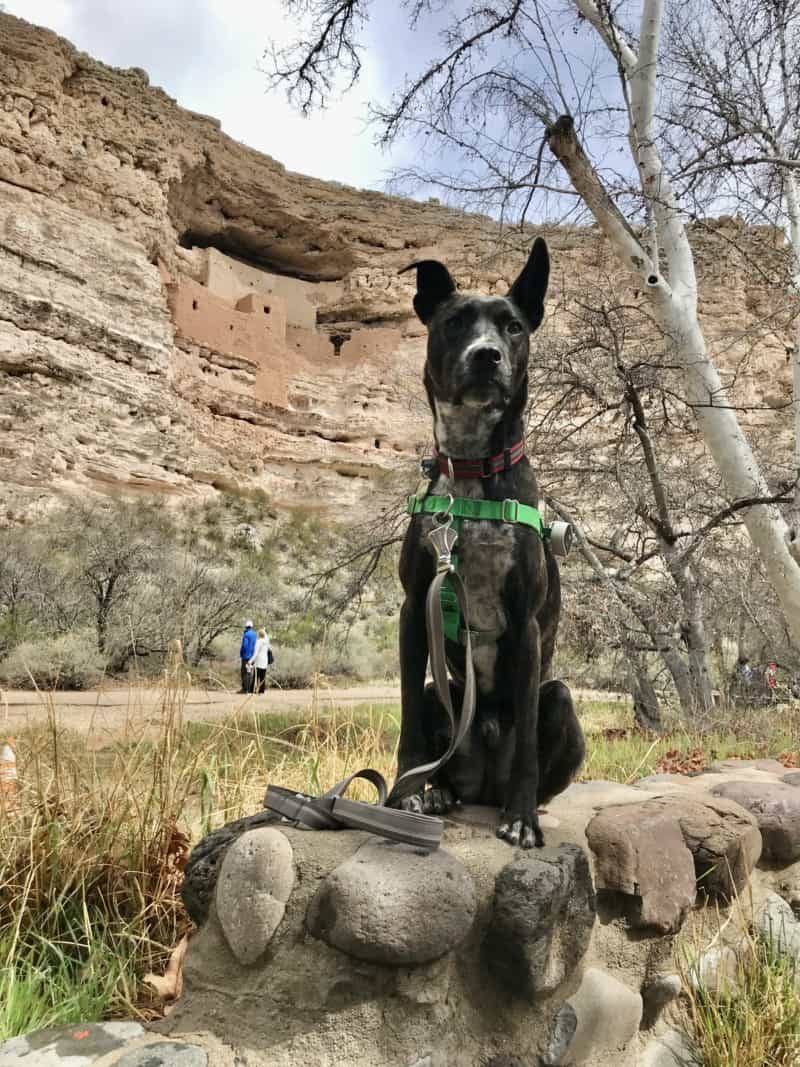 Petrified Forest National Park (1 hour, 40 minutes from Flagstaff ) – Well-behaved, leashed dogs are welcome on ALL the trails at Petrified Forest. And this is another park where your furry travel buddy can earn a B.A.R.K. Ranger badge!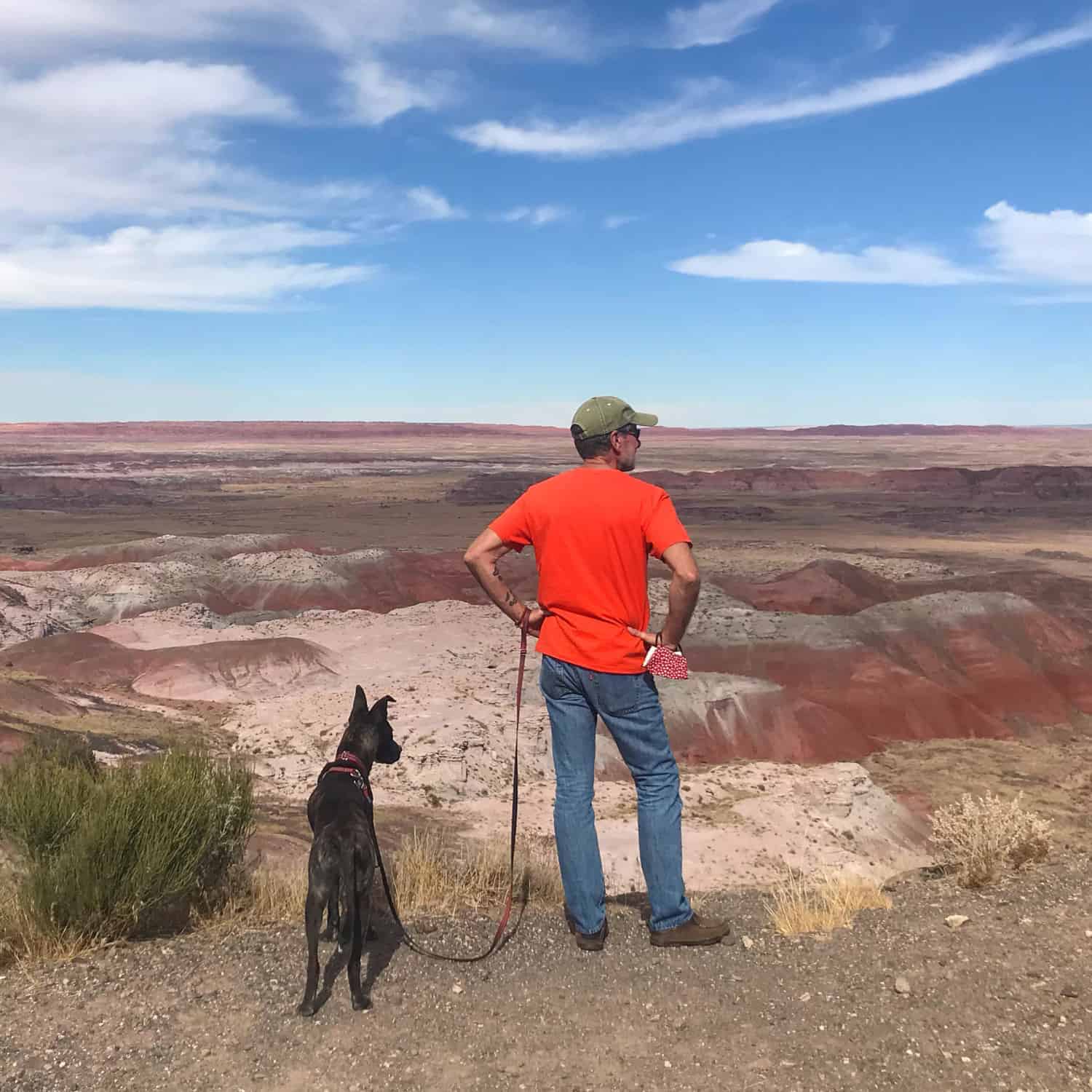 Sedona, Arizona (40 minutes from Flagstaff) – Just 29 miles south of Flagstaff, Sedona is famous for its natural beauty. Tucked into a stunning backdrop of red rocks and thick green foliage, it's also a wonderful pet friendly!
Tuzigoot National Monument (1 hour, 15 minutes from Flagstaff) – Pets can go on the trail at Tuzigoot, but not inside the visitor center. This is another park that participates in the B.A.R.K. Ranger program.
Walnut Canyon National Monument (15 minutes from Flagstaff) – Pets can join you on the Rim Trail, a 0.7-mile trail along the rim of Walnut Canyon. However, the main attraction of Walnut Canyon are the Cliff Dwellings, seen from the Island Trail, which is not pet friendly.
(Visited 6,001 times, 1 visits today)