Just north of downtown San Diego, and right down the road from Sea World, lies one of San Diego's hidden gems … Fiesta Island. This is a lovely place for everyone to visit, but if you have a dog it's a must-see!
I am the happy owner of a wonderful rescue pup, and we are always on the lookout for a new adventure. After searching the Internet for some spots where my dog could ditch his leash, I found some fun places for Koa and I to explore right in our own backyard. Fiesta Island is a many-layered cake: the bay, the shore, the RVs, the jet skis, the horses, the dogs, the people, and the wildlife. I had been there many times before I had a dog, and I can tell you – it is even better with a canine companion!
It is a unique space where you can enjoy bay views and a nice breeze.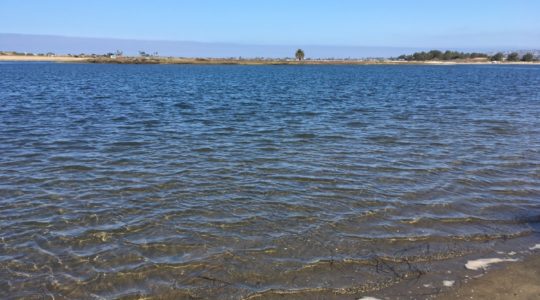 One of the best parts of Fiesta Island is that parking is easy and FREE! Once you park, cross the bridge on to the island where you'll find beaches all around the perimeter to explore. (You can also park your car on the island if you do not wish to walk all the way around.)
Koa and I took regular breaks to play fetch and check out the other dogs and horses. There is something so wonderful about being able to let your dog run free. Remember that the road does run along the shoreline, so make sure your pet can be controlled with voice commands. The speed limit is low, but it's still better to be safe than sorry!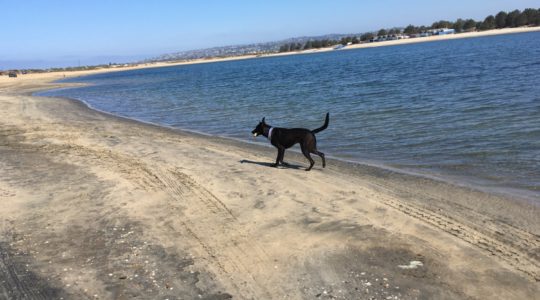 FYI – there are no restrooms on the island (an occasional port o' potty maybe). Also, make sure you have plenty of your own doggy bags to pick up after your pet.
On the day Koa and I visited we saw cyclists, kayakers, runners, walkers, dogs, and horses swimming in the bay. The loop around was just under 6 miles, including a trek to the top of the hill at the center of the island, where there is plenty of space to explore. Most people miss this spot, and we did not come across another person the day we we were there. That was nice!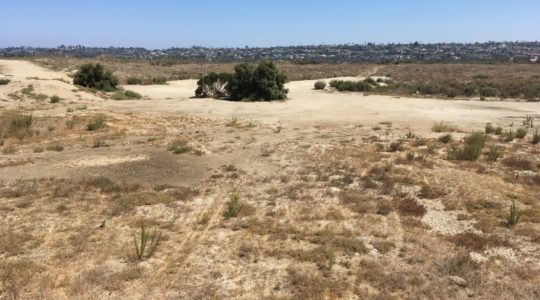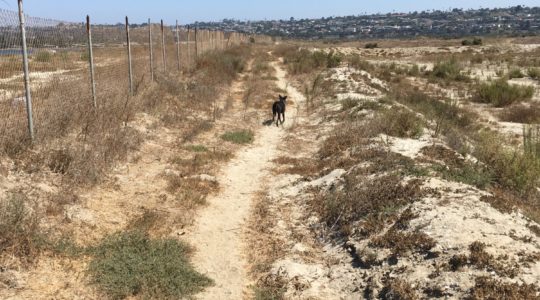 After exploring the top of the island, we continued our adventure down along the shore. It was a pretty warm day so it was nice for Koa to have the chance to splash in the water. Although he knows how to swim, he has decided to limit his water activities to only those below shoulder level. Pretty funny dog.
After 3 hours on Fiesta Island, we drove over to Old Town. Koa got a drink in front of Wells Fargo and then we explored the village. Dogs are allowed in the park, just not in any of the structures – but there's still plenty to see. Bring a snack for yourself and your furry friend and relax a while under the lovely trees.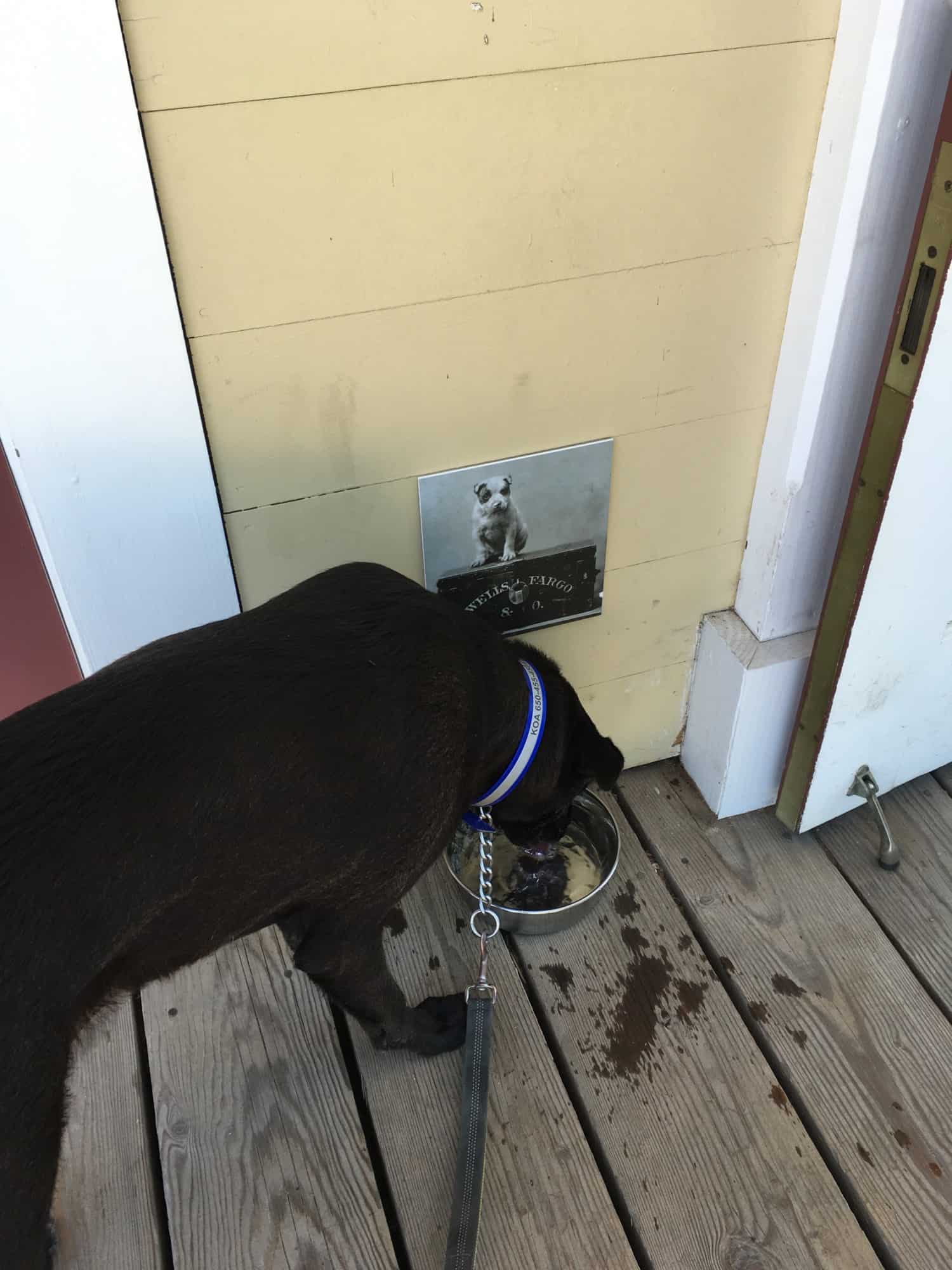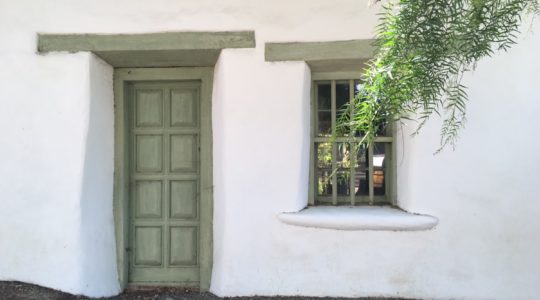 About the Author: Jane Forrester is the happy owner of a wonderful rescue pup, Koa. All photos in this post are Jane's own.
Amazon Affiliate Disclosure: GoPetFriendly.com LLC is a participant in the Amazon Services LLC Associates Program, an affiliate advertising program designed to provide a means for website owners to earn advertising fees by advertising and linking to amazon.com, audible.com, and any other website that may be affiliated with Amazon Service LLC Associates Program. As an Amazon Associate, the owner of this site earns a commission from qualifying purchases.
(Visited 901 times, 1 visits today)