Driving west from Sheridan, Wyoming, we crossed the spectacular Bighorn Mountains en route to Cody. We (meaning Amy) opted for the steeper Hwy 14A and were treated to breathtaking views and some breathless moments as we navigated our Winnebago down a mountainside with a 10% grade. (Note to self: Don't ride the brakes!)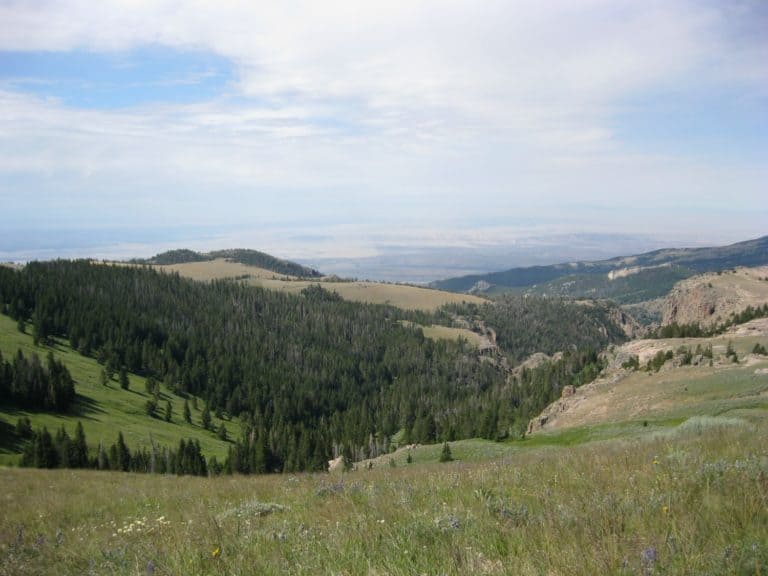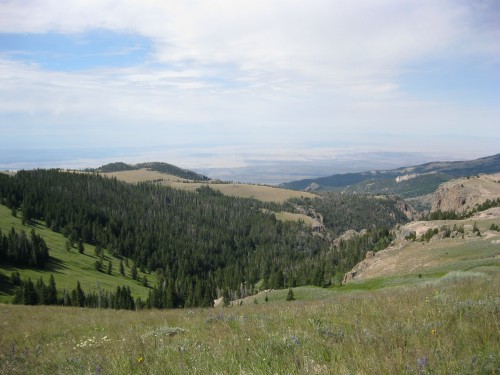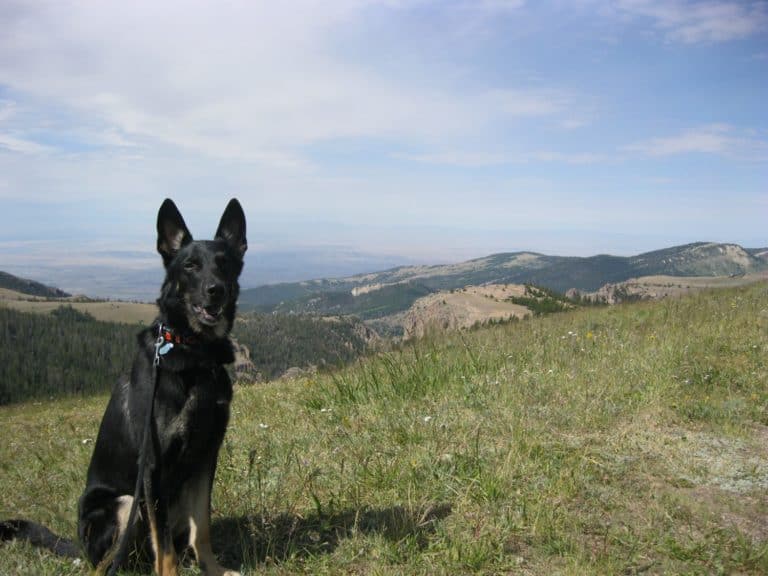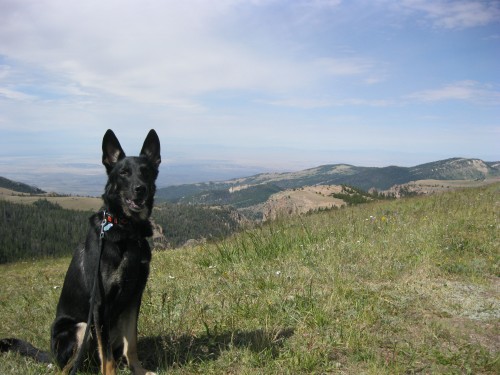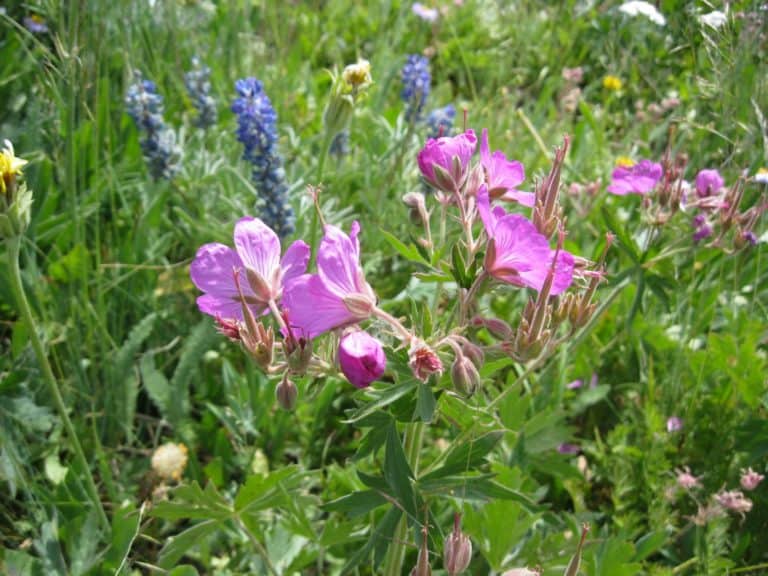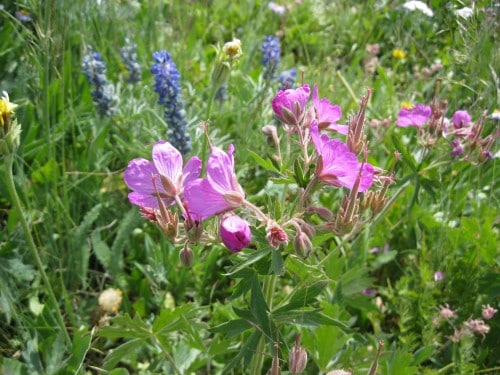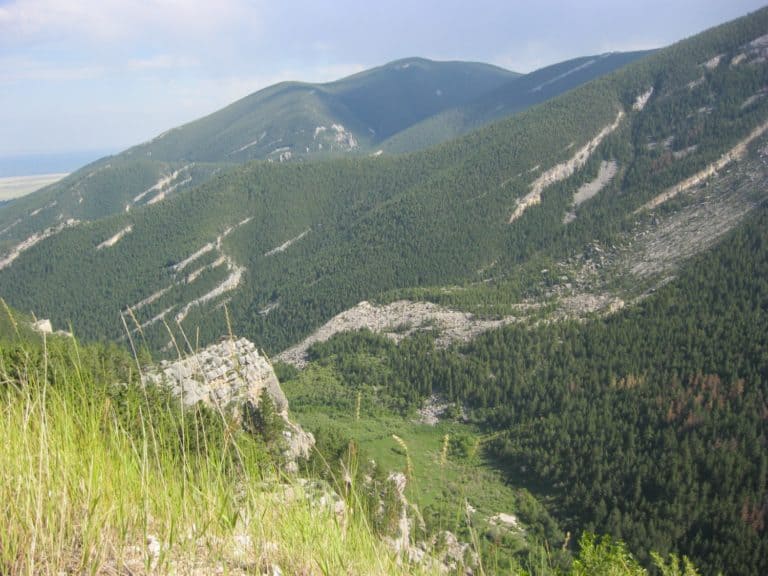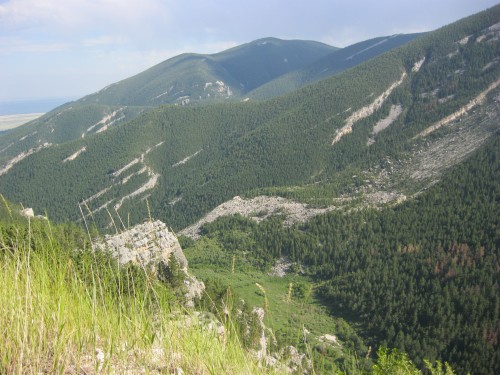 Pet friendly hiking trails abound in the Bighorn National Forest. Dogs must be leashed for their protection – this is bear country! A ranger we spoke to reported that three off-leash dogs had been chased by Grizzlies in the previous two weeks. One covered 8 miles and was found at a ranger station, one was killed, and one was still missing. Bear bells and bear spray are a must.
Sniffing Around
Just 50 miles from the east entrance to Yellowstone, Cody is known as the gateway to the national park – but we found this city to be a fantastic pet friendly destination of its own accord.
Cody was established in 1896 by "Buffalo Bill" Cody and a group of investors he assembled. They were enamored with the grandeur of the scenery (for good reason), the ranching potential, the abundant fish and game, and the proximity to Yellowstone. In 1902, the town was incorporated and Buffalo Bill opened the Irma Hotel, named for his youngest daughter.
To bolster the economy of the struggling new town Buffalo Bill persuaded his friend, President Teddy Roosevelt, to establish the Bureau of Reclamation and build the Shoshone Dam and Reservoir, later renamed the Buffalo Bill Dam and Reservoir. When completed, the dam was the highest in the world. Also through his friendship with the President, Buffalo Bill helped establish the first great National Forest, the Shoshone.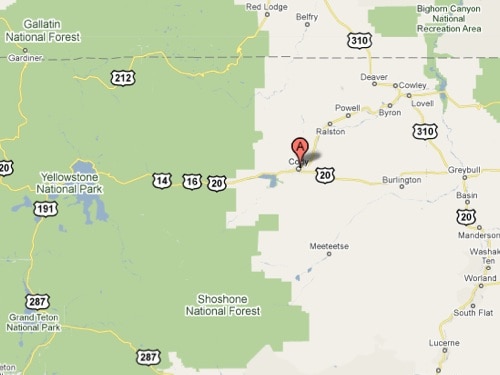 Pet Friendly Perspective
Permeating the town is a feeling of cowboys and pioneering. In fact, a 45-minute gunfight is staged all summer, Monday through Saturday evenings. Downtown Cody is a fun place to mosey about and window shop. Finding a place to get a bite is easy – there are several pet friendly restaurants, including the historic Irma Hotel.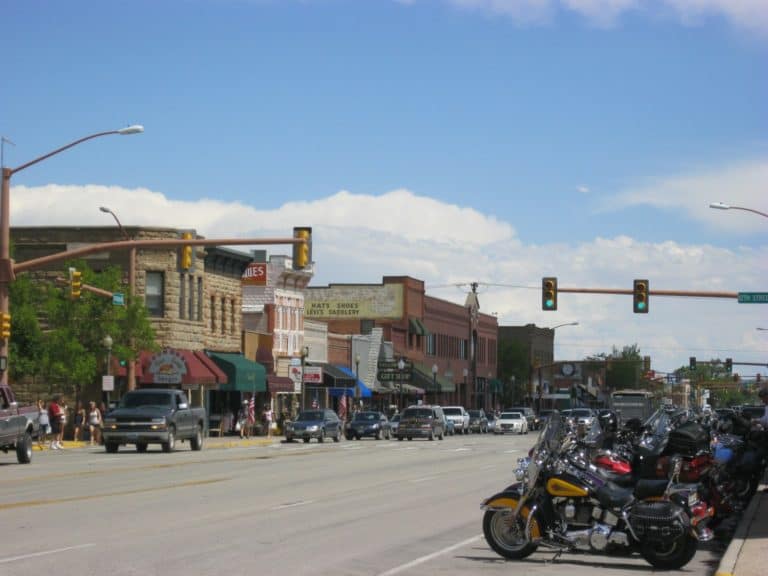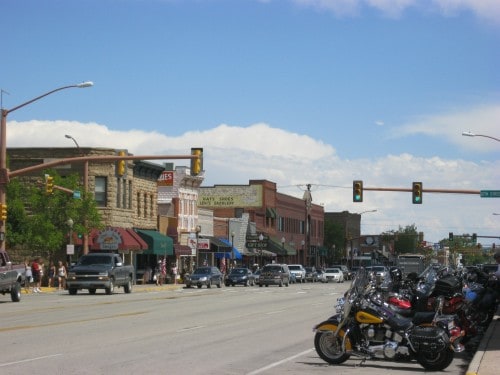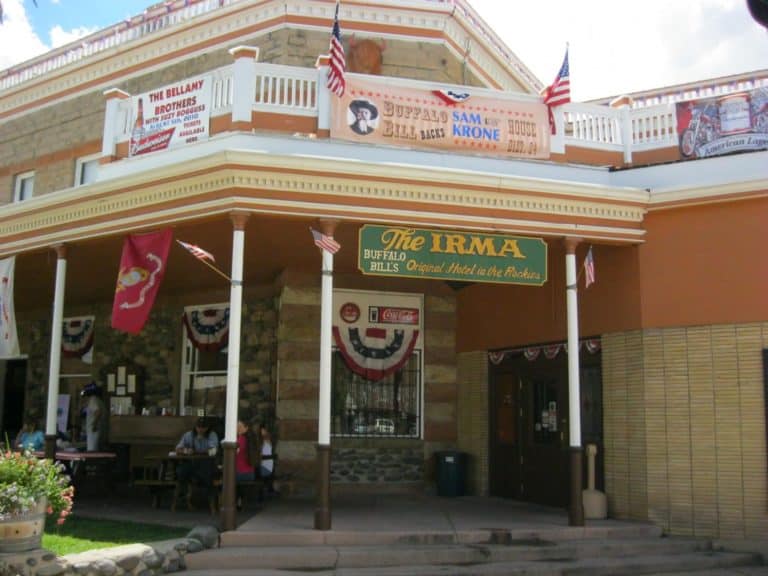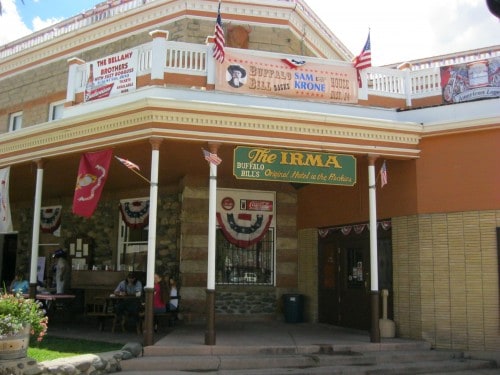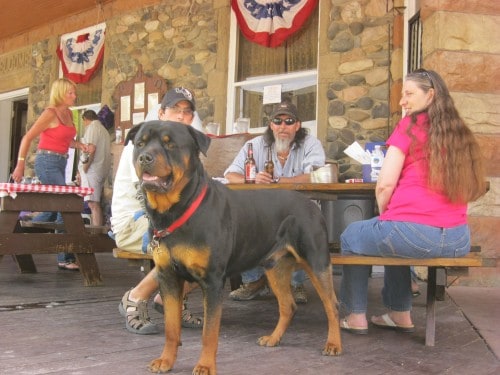 You'll also find a pet friendly trolley tour – a rare treat! Give them an hour, and they'll share the historical sites and vistas along the 22-mile route with you and your pooch. If you'd rather do some walking, the city parks are pet friendly and offer a variety of scenic trails. For the truly adventurous, there's a local tour company that will let your pup help mind the store while you're out white water rafting or spotting wild mustangs!
Day trips from Cody
Expecting us to recommend a drive to Yellowstone? Nope! We found these trips to be just as spectacular, and a lot more fun for the dogs!
Red Lodge – Beartooth Pass – Cooke City Approximately 200 miles of the most stunning scenery you will ever see! Exploring the quaint towns along the way will make it a challenge to move on. The ski resort of Red Lodge is especially charming, so plan to stretch your legs there. For a little more exercise, remember that all the trails in the Shoshone National Forest welcome pets.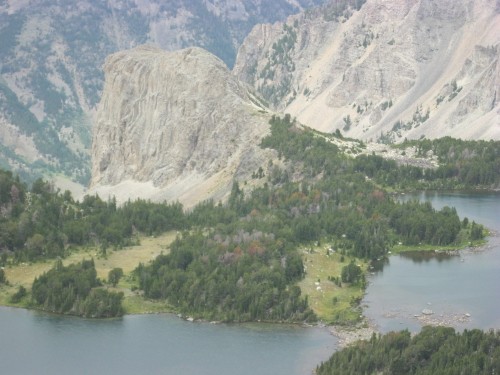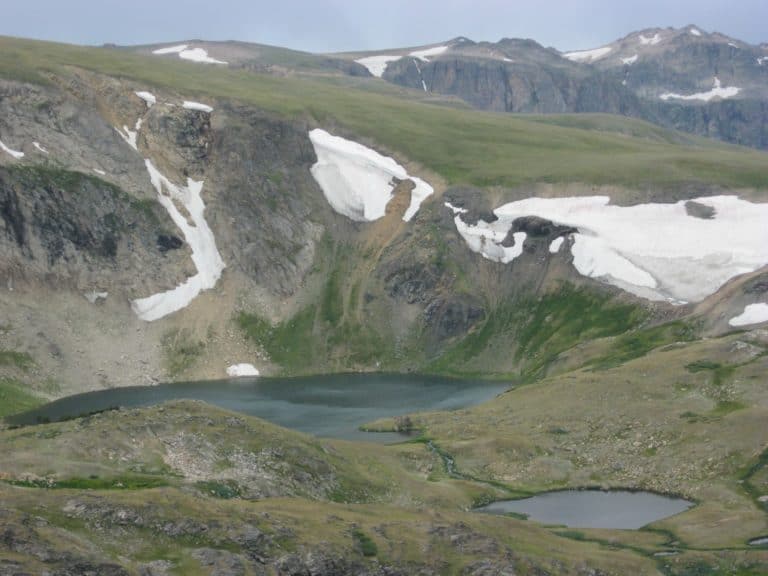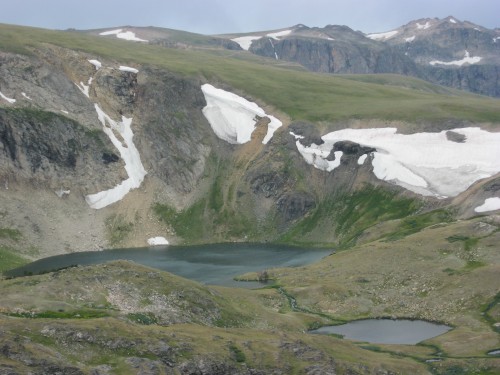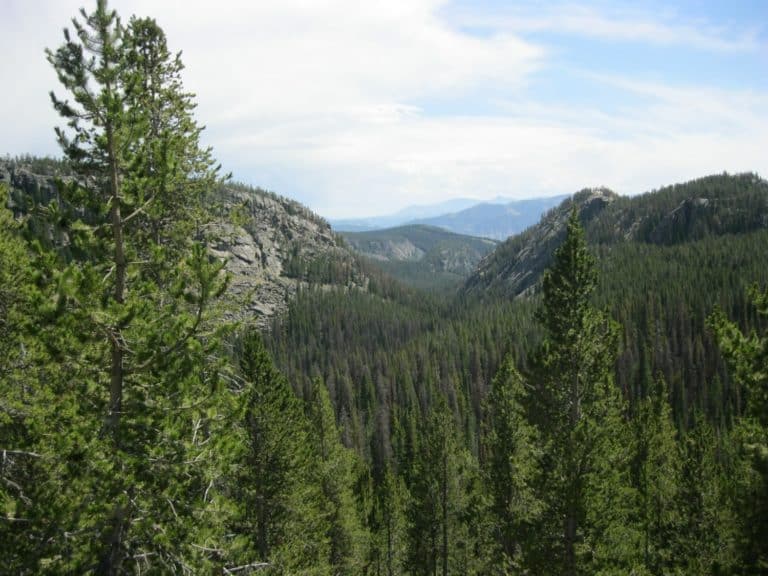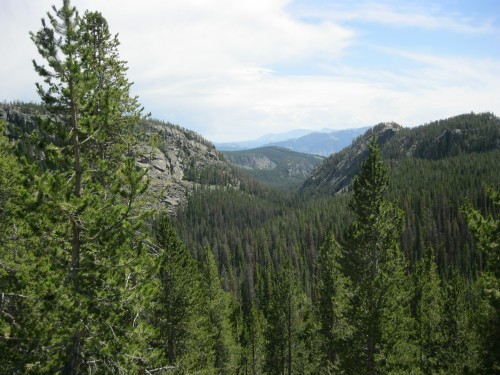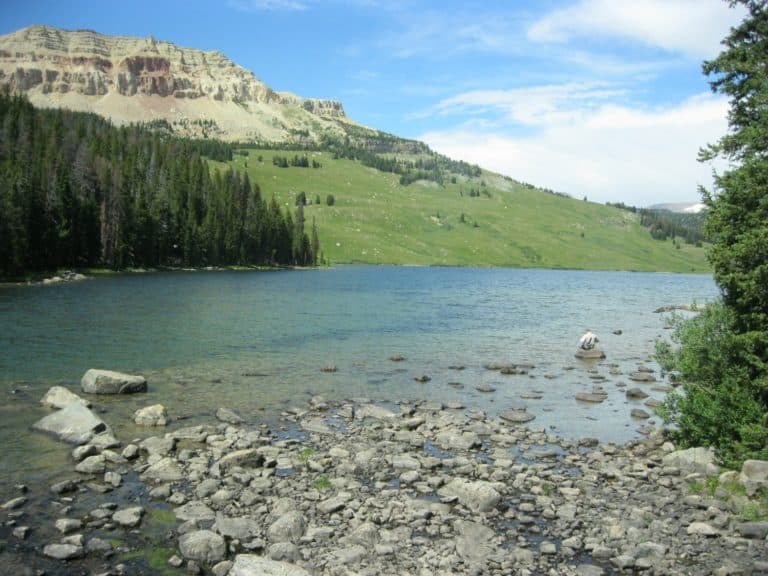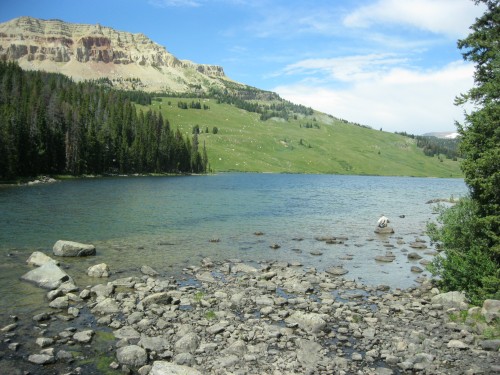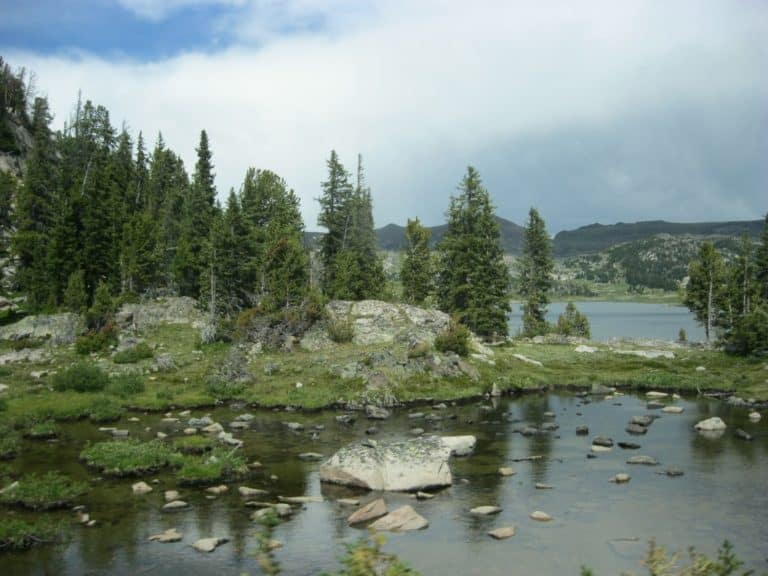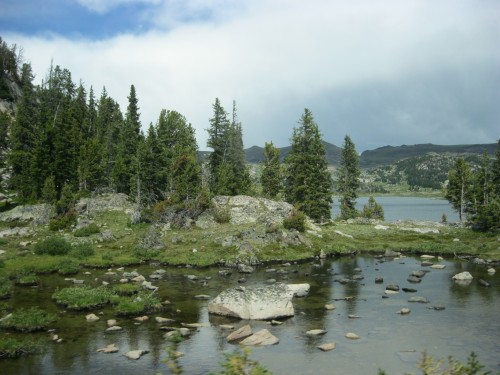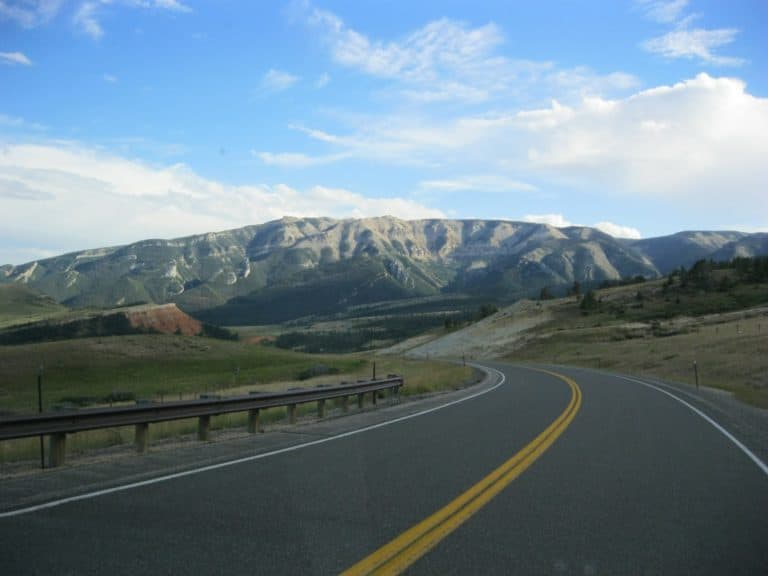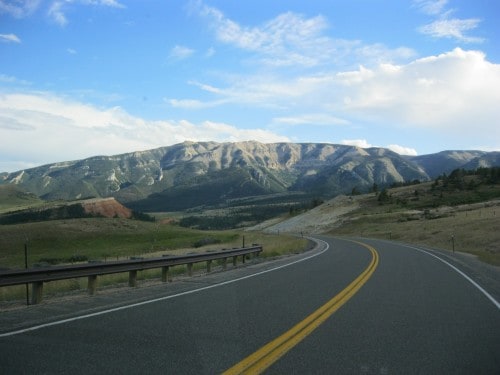 Bighorn Canyon National Recreation Area About 55 miles northeast of Cody you'll find the Bighorn Canyon National Recreation Area. Visiting here is like stepping back in time. Driving through only takes a couple of hours, but it would be easy to spend the day. Wildlife viewing is the primary source of entertainment – and we were not disappointed! You can also tour old ranch sites, hike the pet friendly trails, or take a boat tour through the gorgeous canyon.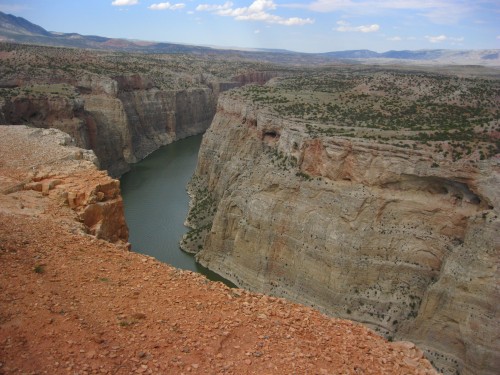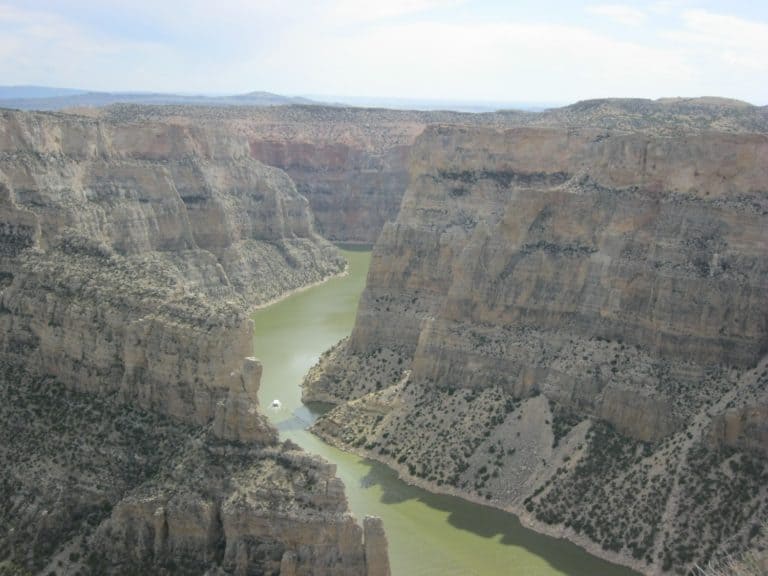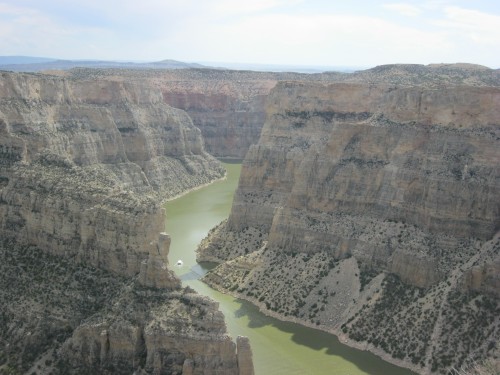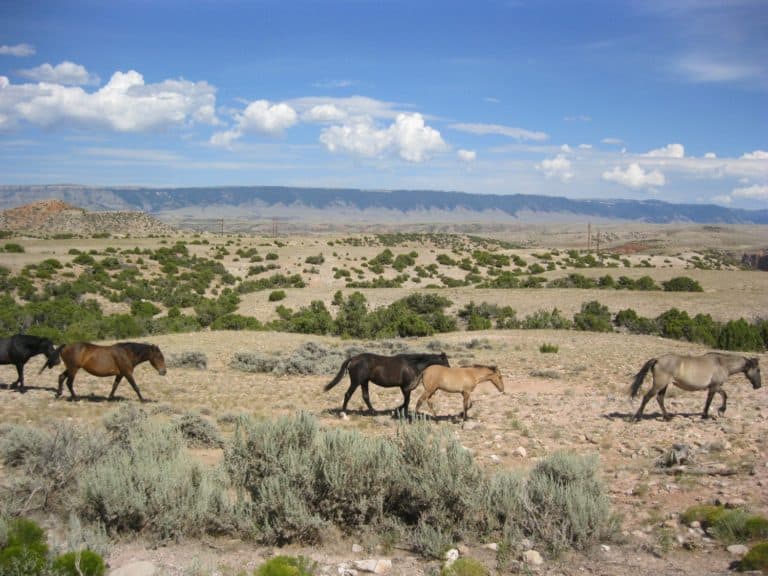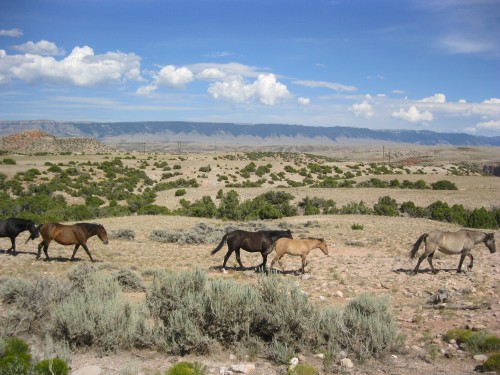 Medicine Wheel Up the mountain, a 20-mile jaunt east of Bighorn Canyon you'll find Medicine Wheel – one of the most inspiring places we've visited on this trip. At 9,642 feet above sea level, near the top of a mountain, you can feel the sacredness of the site. A hush falls over the visitors as they approach, and even Ty and Buster seemed to sense this was a place to practice a little decorum.
The stone structure measures 80 feet across and was likely constructed between 1200 and 1700 AD … the exact date and builder are unknown. Observing the well-worn trail, it is clear the site has visited by many people over the last few hundred years. Buster and Ty enjoyed the opportunity to take a break and walk the 1-1/2 miles back to the site along a gravel road.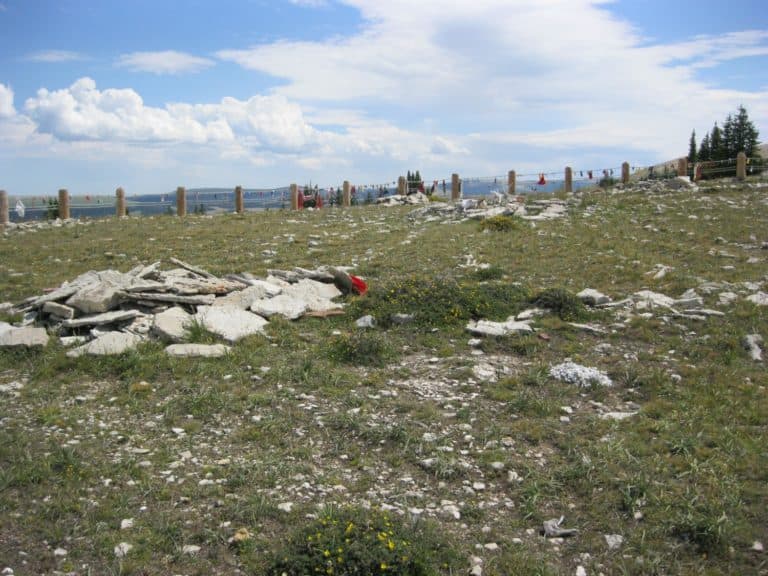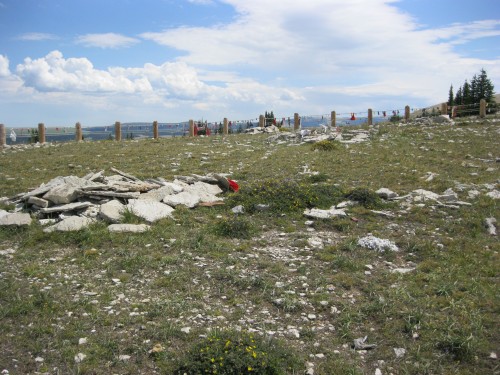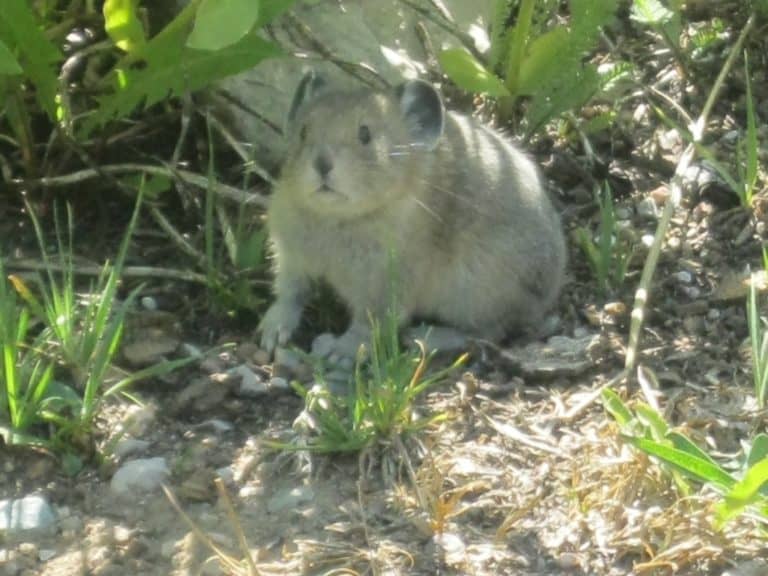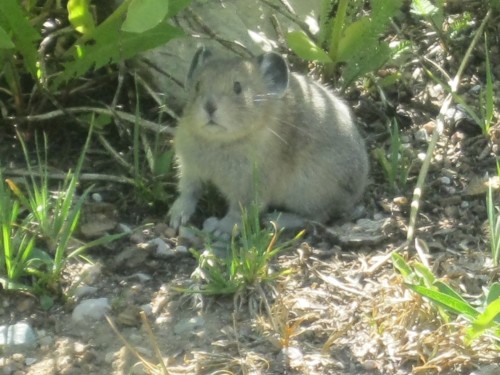 Pet Friendly Accommodations and Restaurants
GoPetFriendly.com has listings in Cody for several pet friendly hotels and campgrounds and a number of pet friendly restaurants and activities. On a scale of 1-4 paws, we give Cody 3 paws for pet friendliness.
Amazon Affiliate Disclosure: GoPetFriendly.com LLC is a participant in the Amazon Services LLC Associates Program, an affiliate advertising program designed to provide a means for website owners to earn advertising fees by advertising and linking to amazon.com, audible.com, and any other website that may be affiliated with Amazon Service LLC Associates Program. As an Amazon Associate, the owner of this site earns a commission from qualifying purchases.
(Visited 3,863 times, 1 visits today)