Just because your pup's last name is "Retriever" doesn't mean he knows how to swim! But you can help him beat the heat during the summer by teaching your dog to swim. That's right! Kids take swimming lessons, and now your pooch can, too.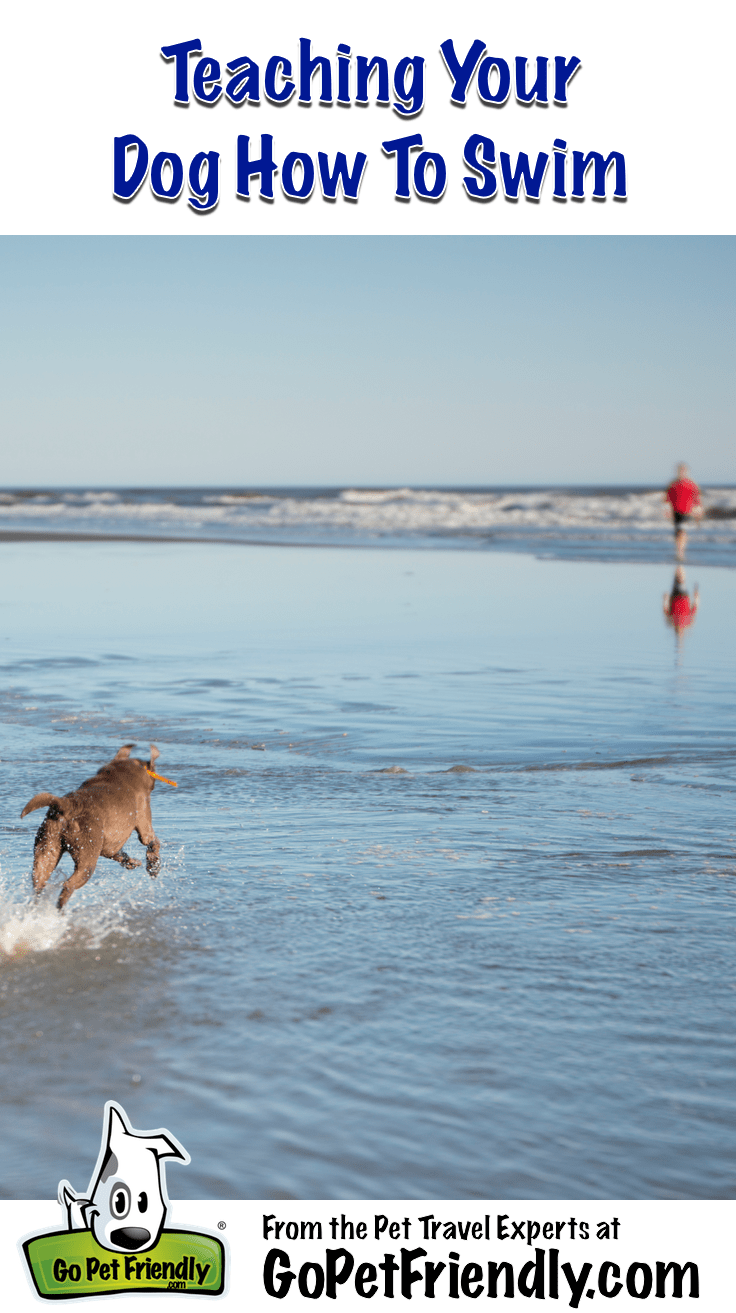 *This post contains affiliate links. Thank you!*
Why Spend Time Teaching A Dog To Swim?
Every year, an estimated 10,000 dogs drown in the United States. Most of these tragedies occurred when dogs found their way into a pool, but couldn't get out. Just like people, once an animal is in the water, they quickly tire splashing about. So, it is crucial they learn how to stay afloat or get out of the water.
Many places around the country teach dogs to swim, and there are benefits besides safety. Swimming can be a safe aerobic exercise for dogs with arthritis, those recovering from surgery, or dogs that are overweight. In these situations, water takes pressure off the joints while allowing them to burn calories.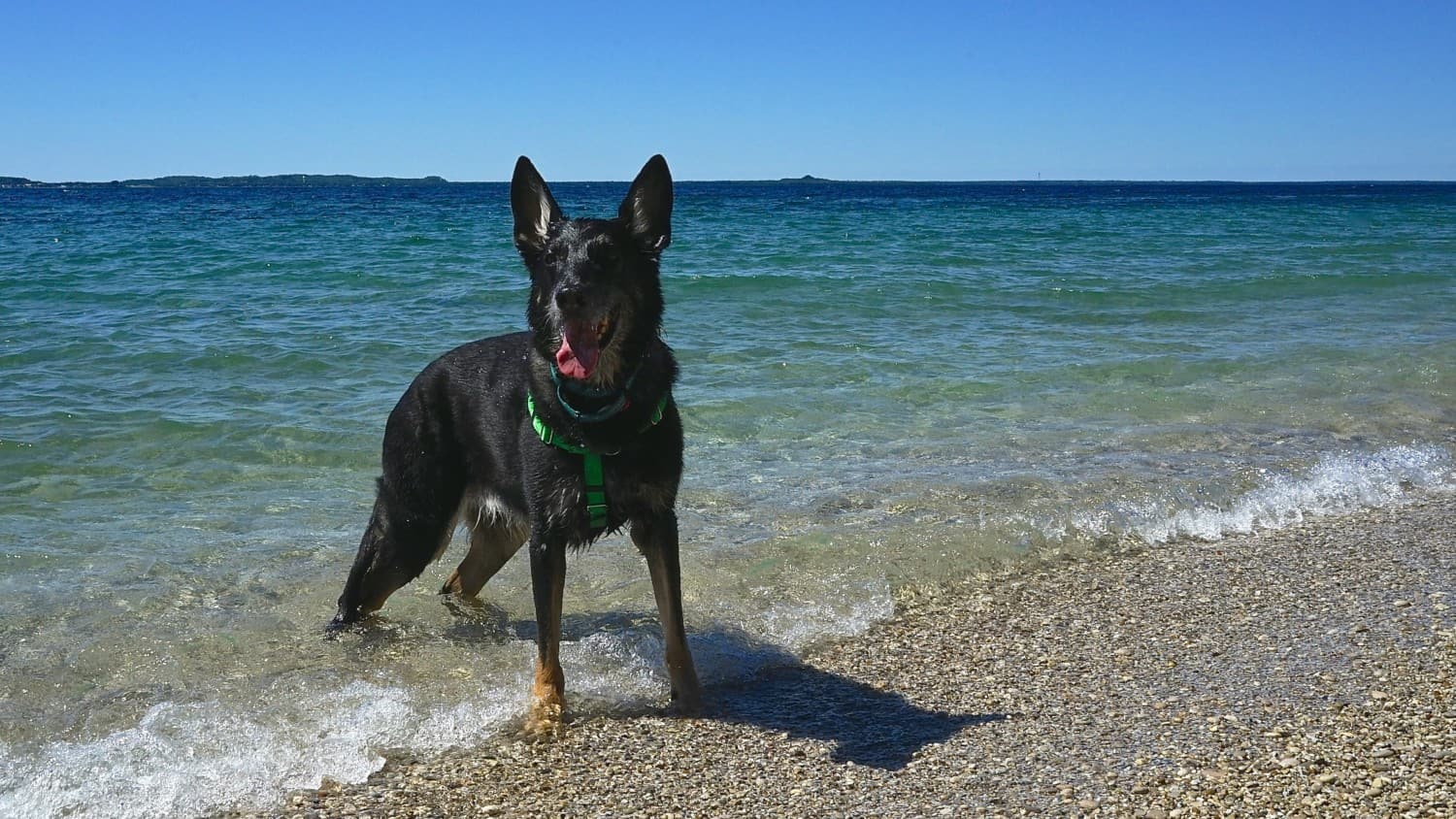 Kelly Armstrong of Clever Paws Dog Training teaches dogs to swim at Camp Gone to the Dogs in Stowe, Vermont, and says, "Swimming allows dogs to burn off excess energy. It is such great exercise that a lot of my clients with performance dogs (those competing in agility, flyball, herding, frisbee, tracking and obedience) use swimming to keep their dogs in top physical condition. The better conditioned a dog is, the less likely he is to injure himself."
Does Your Dog Want To Swim?
Swimming is fun for a lot of dogs, but others don't even like to get their paws wet. And some breeds are not naturally built for water sports. The short-necked, large-chested breeds like Bulldogs can have trouble keeping their heads above water. And even some Retrievers and Spaniels may need a little practice to perfect their "doggie paddle."
So how do you determine whether your dog is a natural born swimmer? One telltale sign is if he insists on a raft …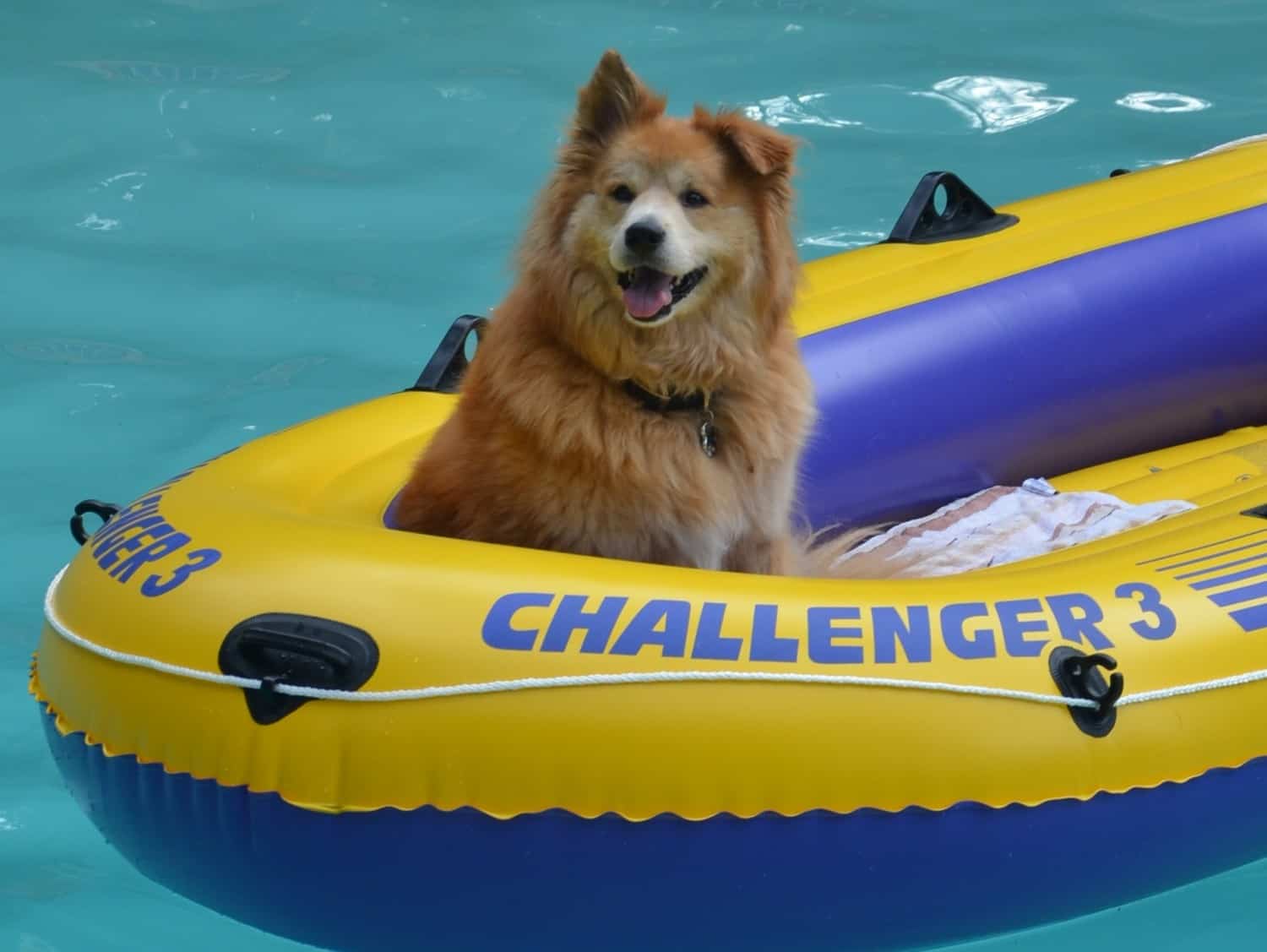 Actually, there's an easy way to tell if swimming is one of your dog's inborn skills. A pup that only his front legs to paddle and brings his paws clear out of the water, slapping at it, needs some help learning to swim. With a little support from you under his belly, your pup can learn to also use his hind legs and tail to stay afloat.
When teaching your dog to swim, a few simple rules can make for a lifetime of fun:
Practice Safety First
NEVER EVER leave your dog unsupervised around the water! Install a pool fence or safety alarm, and make sure your dog knows where the steps or ramp are located. You an even place a large vertical marker, such as a plant or a flag, by the
Teach him to find the steps by gently placing him in the water with his feet on the top step and saying "steps" while he gains his footing. Then, take him a short distance away and let him swim to the steps, gradually increasing the distance. Stay in the shallow end, and keep the lessons short – no more than ten minutes. Dogs can't tread water like humans and will tire quickly, unable to rest with their feet on the bottom.
During your lessons, maintain control of your dog by using a leash or long line attached to a dog life jacket or harness. Dogs also need to get used to wearing a life vest so they don't panic in an emergency situation. Give your pup plenty of time to figure out how his life vest works so he's comfortable wearing it in the water.
If you swim in lakes or other natural bodies of water, vaccinate your dog against Giardia, which can cause vomiting and diarrhea and can be passed along to you. Avoid water with a strong current, and stay away from boating and fishing areas where underwater hazards are more likely. Also be aware of stumps or rocks hidden in the water that your dog could land on when jumping.
Avoid swimming in water over your own head. A panicked pooch may try to "climb aboard" and push you under.
Dogs can get sunburned, too – especially around the nose and ears, so talk to your veterinarian about sunscreen made for pets, and give your dog plenty of time in the shade.
Food stays in your dog's stomach longer than in yours, so to prevent bloat, wait 1 ½ to 2 hours after eating before taking a swim.
Know pet first aid and brush up on your skills regularly. Also, have the directions to the nearest emergency veterinarian on hand – just in case!
READ MORE ⇒  What You Should Know About Emergency Vets Before You Need One
Ease Him In
When you're teaching your dog to swim, you want to avoid bad experiences. Make sure the water isn't too cold, and never throw or push your dog into the water. Lure him with a water toy or treat on to pool steps or into the water at the beach. Many dogs will wade in as long as they can feel the bottom.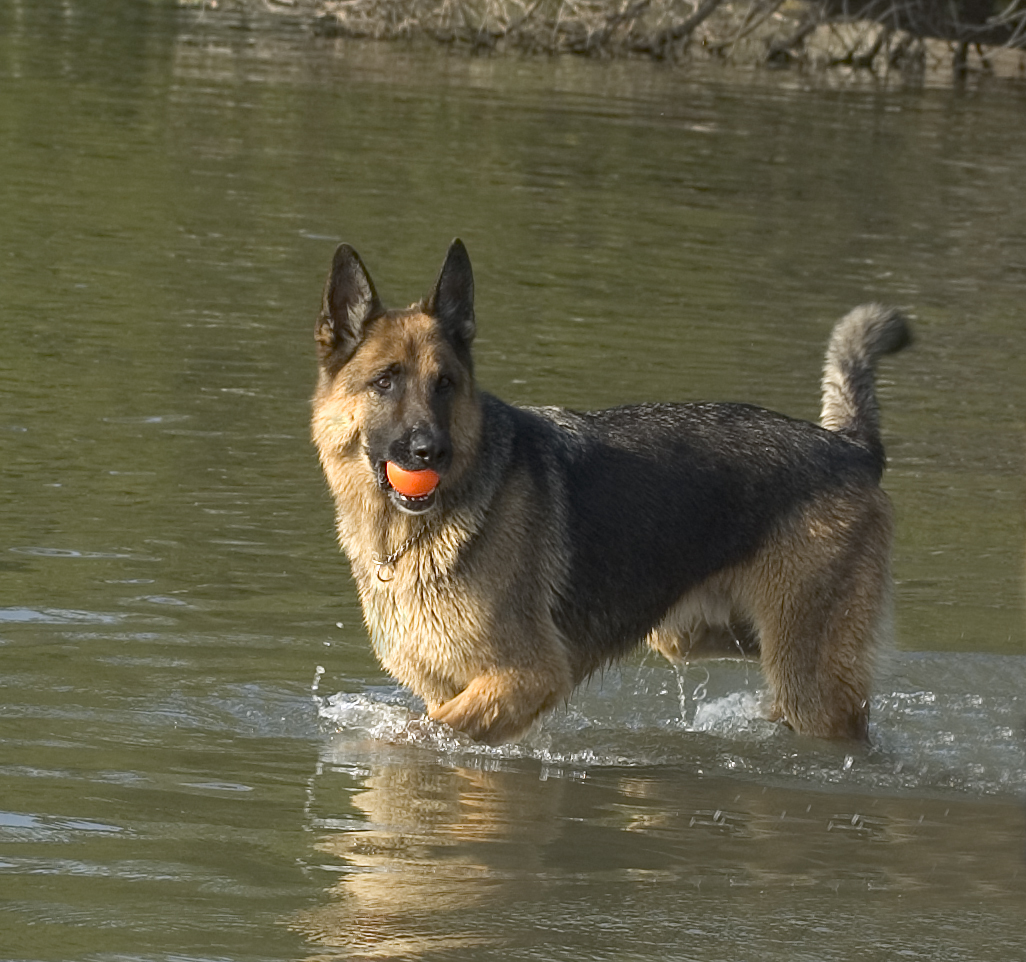 Take Frequent Breaks
Some dogs love the water and won't want to stop. If your dog starts breathing heavily or if his back end begins to sag in the water, it's time to get out and take a rest.
Rinse Off To Keep Your Dog Healthy
Chlorine can irritate skin and eyes, and bacteria from lakes or rivers can make your pet sick. After swimming, rinse or shampoo your dog's coat, and take special care to dry out his ears well.
Have Fun Teaching Your Dog to Swim
Although dogs generally want to please us, you'll know if your dog is truly enjoying the water. Every sport is not for every person or every dog! Wading in the kiddie pool may be more his speed, or he just may be a land-lover at heart. But if your dog is having fun, you will too!
Once he knows how to say afloat and how to get in and out of the water, there are many other fun activities you can do with your canine buddy! Canoeing, kayaking, dock diving, retrieving contests, and even team swims await you and your four-legged Michael Phelps or Amanda Beard.
READ MORE ⇒  Tips for Canoeing or Kayaking With Dogs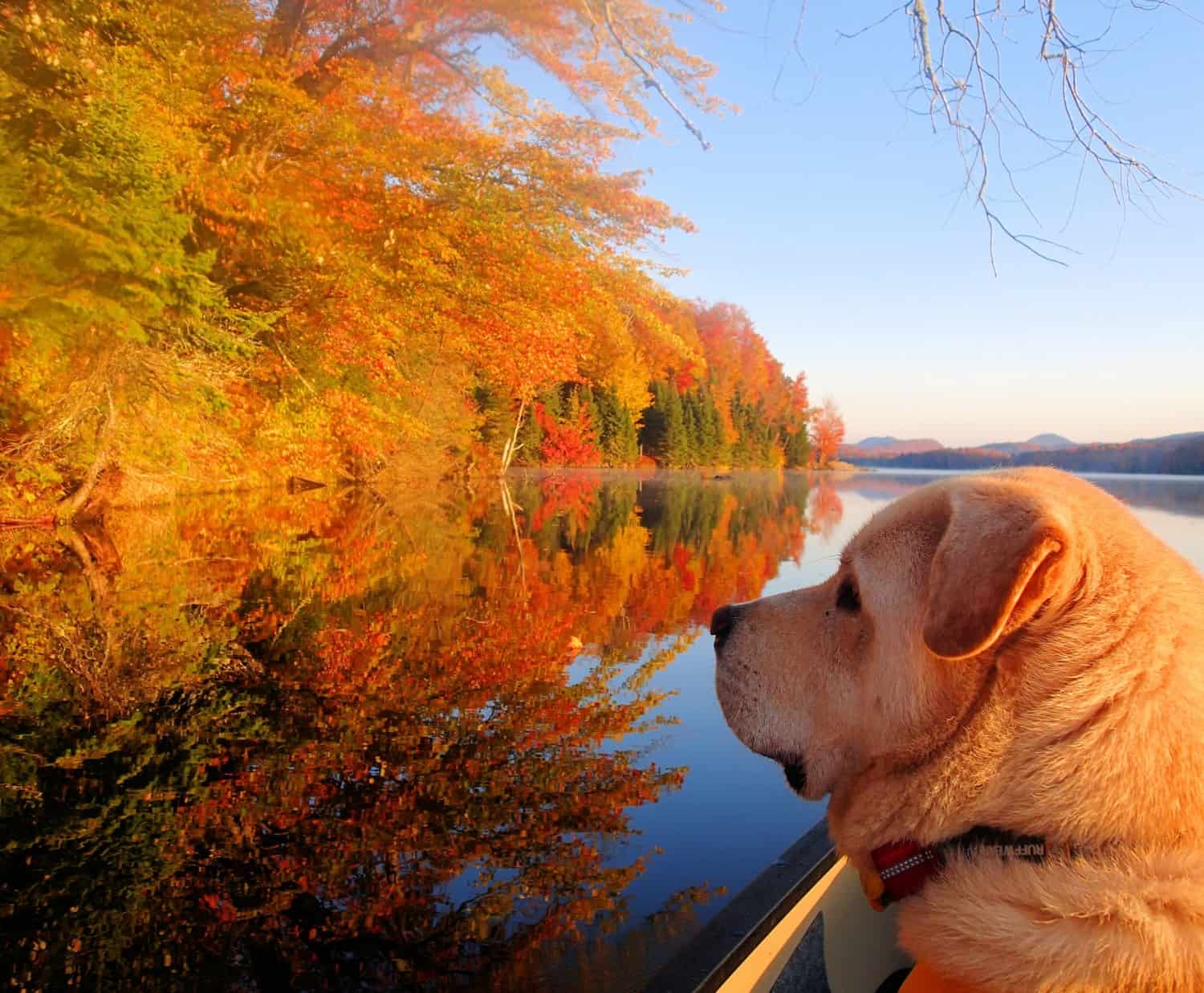 Just remember to be patient and keep your lessons short, and before you know it you and your dog will be beating the heat and having a great time splashing together!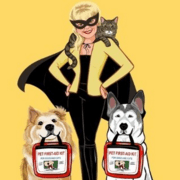 About the Author: For 19 years Denise Fleck's Sunny-dog Ink motto has been "Helping people to help their pets," and she has, teaching more than 10,000 pet lovers animal life-saving skills and millions more on national television segments. She's a passionate advocate for animals, providing pet first aid classes, pet disaster preparedness training, and writing children's books.
EXPERIENCE MORE TOGETHER
Amazon Affiliate Disclosure: GoPetFriendly.com LLC is a participant in the Amazon Services LLC Associates Program, an affiliate advertising program designed to provide a means for website owners to earn advertising fees by advertising and linking to amazon.com, audible.com, and any other website that may be affiliated with Amazon Service LLC Associates Program. As an Amazon Associate, the owner of this site earns a commission from qualifying purchases.
(Visited 17,003 times, 1 visits today)