It's common knowledge among pet travelers that many of America's national parks have strict policies regarding pets. And the policy at Carlsbad Caverns in New Mexico is one of the most prohibitive we've seen.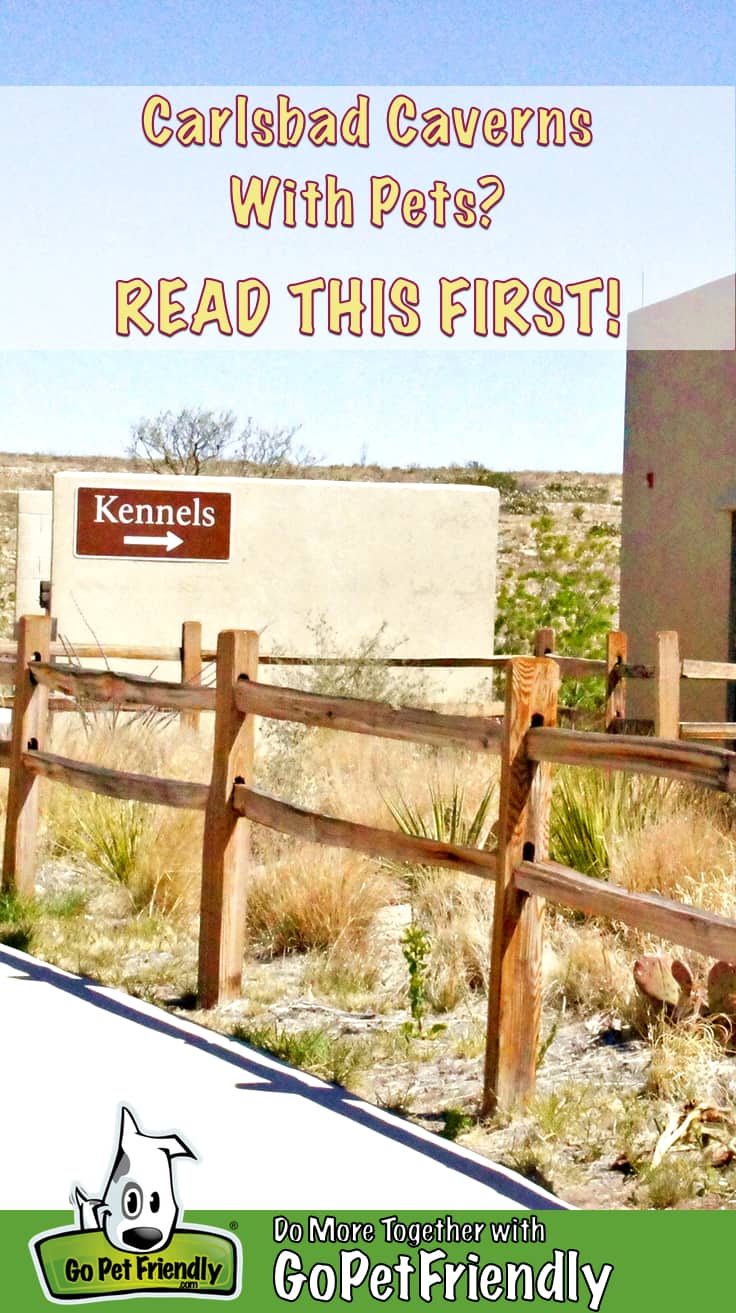 Pets At Carlsbad Caverns
Weather is always a concern when you're traveling with pets. Most experienced pet travelers plan their activities to accommodate their pet's needs and keep them safe. But not everyone knows to do that. And precautions definitely need to be taken when visiting Carlsbad Caverns with pets.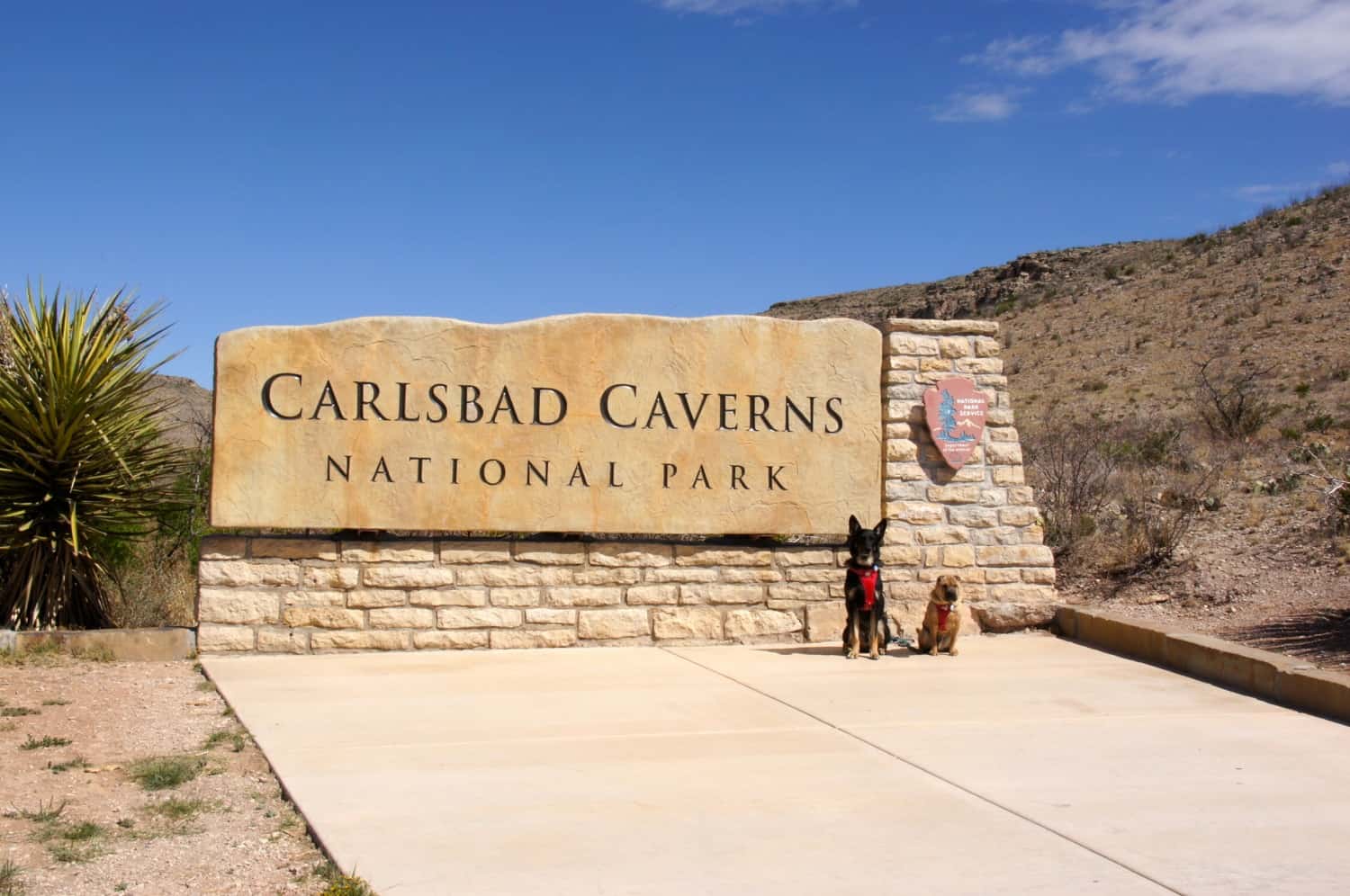 If you haven't experienced the powerful New Mexican sun, it can be quite stunning – heating up the interior of a vehicle to dangerous levels even when it's chilly outside. For the safety of all pets, Carlsbad Caverns has a policy that prohibits visitors from leaving their pets in their vehicles.
Not only can you not leave your pet in your car, you also can't take them with you. The park prohibits pets in the cavern, on park trails, off road, at bat flight, or in the visitor center.
Options For Those With Pets
This is one of those times when a local pet sitter or doggy daycare could be a great option. Your pup can have a fun day socializing while you see the cave and explore some of the park trails.
If you're planning a relatively quick visit, and your pets are comfortable with it, Carlsbad Caverns also offers kennels.
Kennels Are Available
The park provide kennels for $10 per day in an air-conditioned room. When you arrive the staff checks your pet's rabies vaccination certificate, then your pet is placed in a size-appropriate cage and water is provided. You're welcome to bring their bedding, toy, and food.
The kennels are not attended and employees do not handle the pets, so any required potty breaks are your responsibility.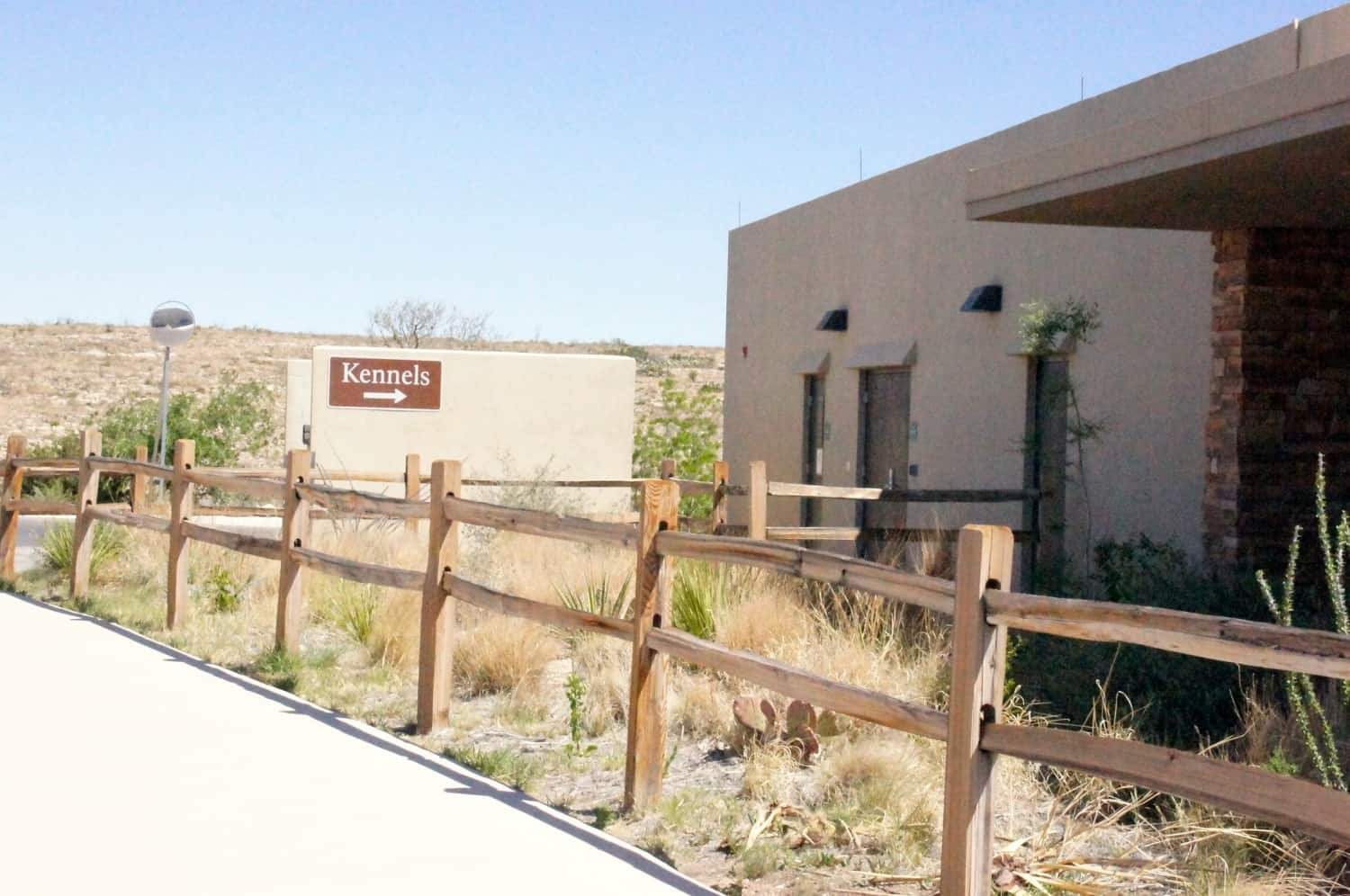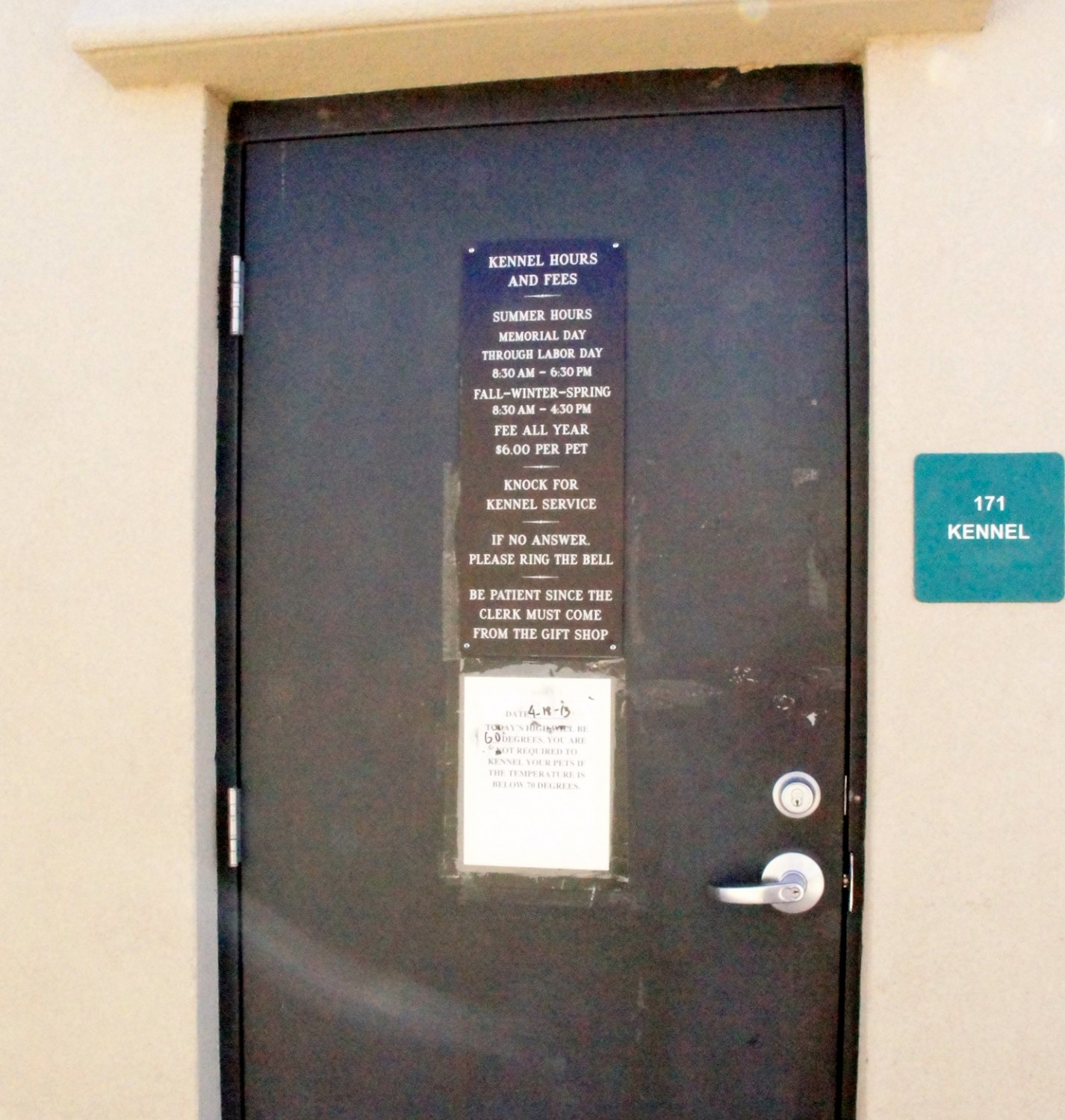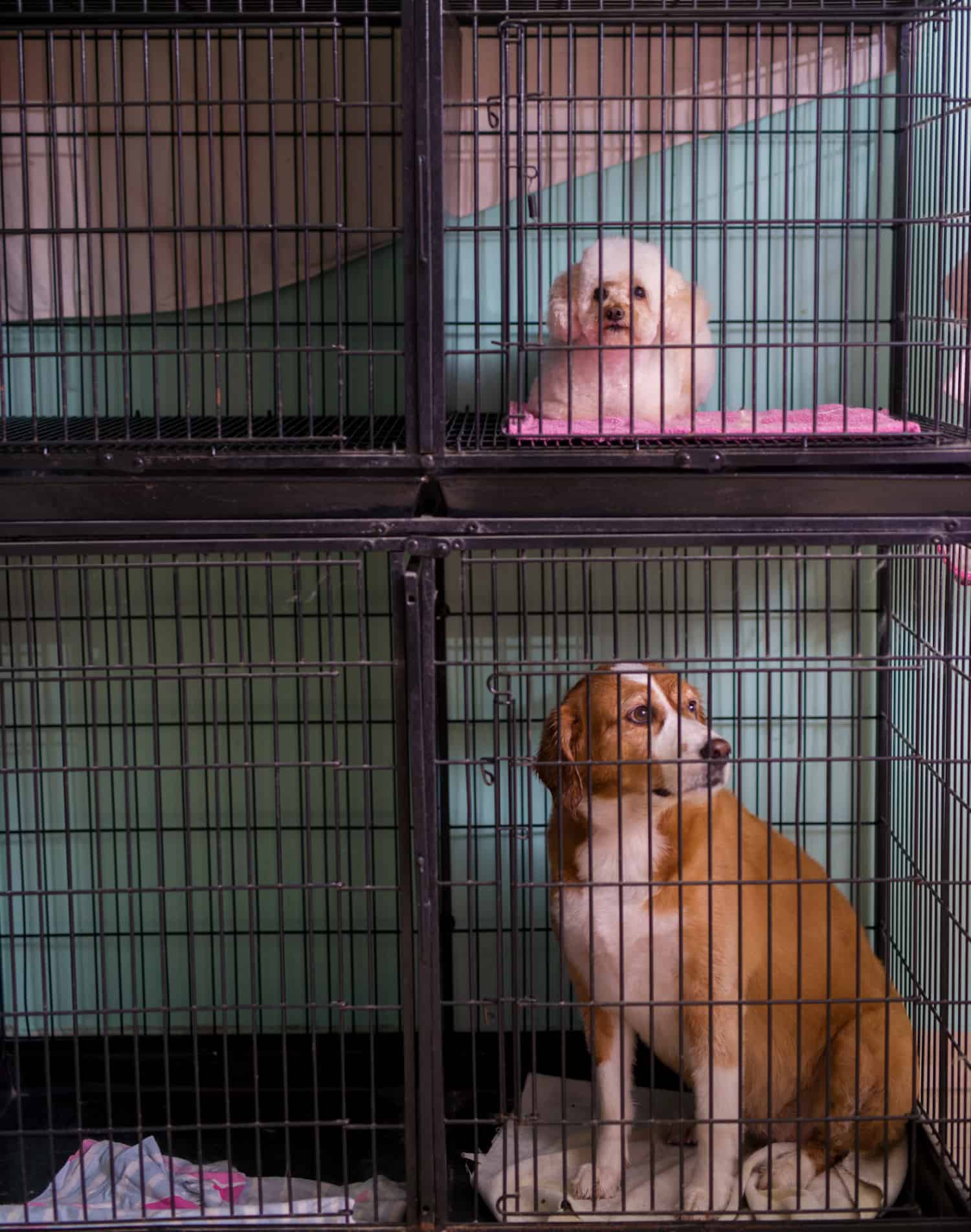 Do What's Best For Your Pet
For a lot of pets and their people, this might be a perfectly acceptable arrangement. But leaving our dogs in this type of kennel with other pets and strangers coming and going would never have worked. And our boys had no experience with boarding or daycare.
Traveling with dogs means accommodating their limitations … and for us that meant taking turns seeing the cave or skipping Carlsbad Caverns altogether. We decided to make the most of it.

Since pets can't go on any of the park's more than 50 miles of primitive backcountry trails, we alternated touring the 9.5-mile Walnut Canyon Desert Drive in the car with the dogs. This gravel road passes through lovely desert scenery. It's just too bad you can't get out and explore any of it with your pets!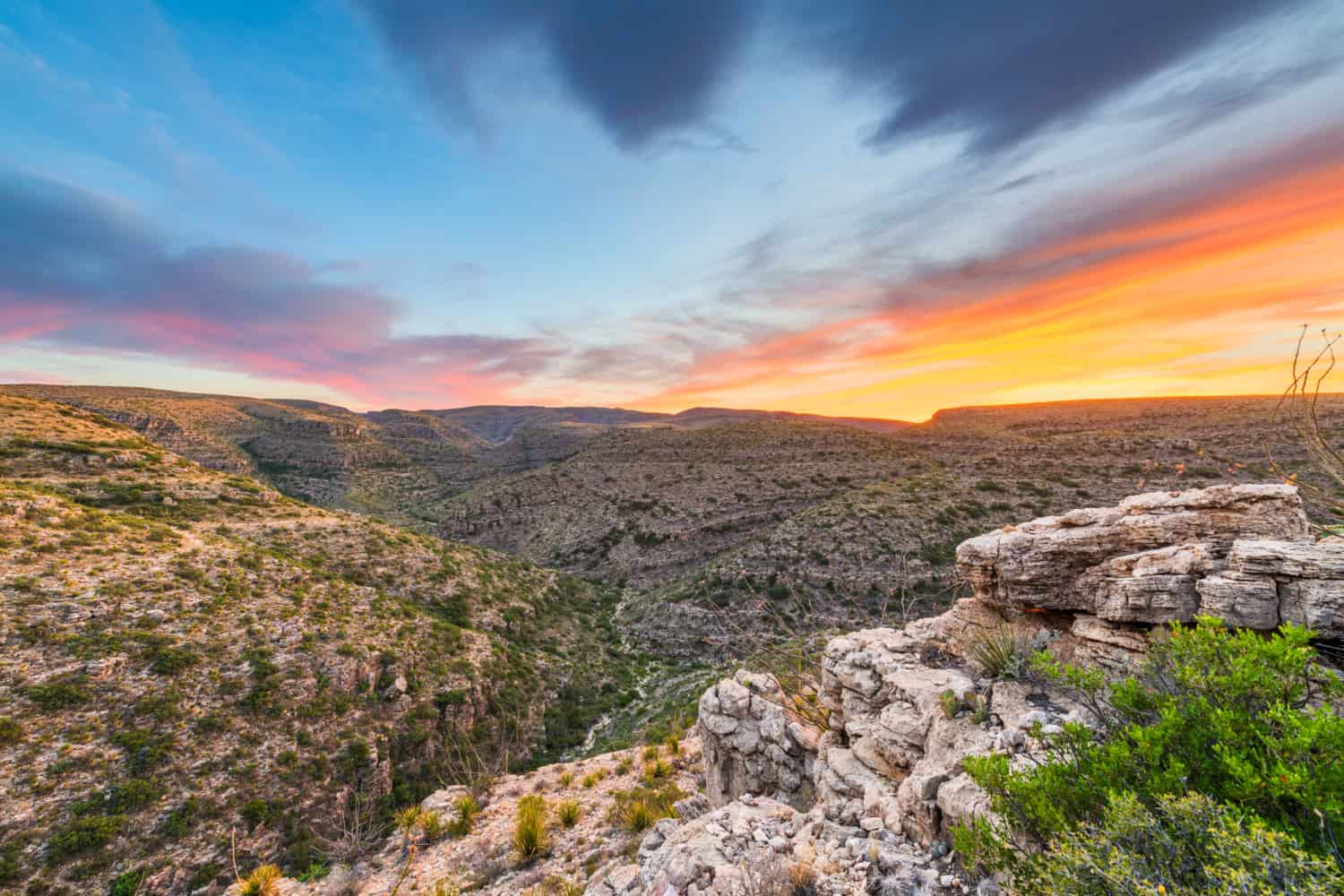 Inside the Cave
Depending on the amount of time you want to spend, there are a number of self-guided and ranger-guided tours of the cave. And during the summer you can also plan to see the nightly departure of the Mexican free-tailed bat colony as they leave the cave. (Again, no pets allowed.)
Truly, it would be easy to spend a whole day exploring. But we were trying to limit the amount of time the other person had to wait with the dogs, so we chose the self-guided tour through the natural entrance.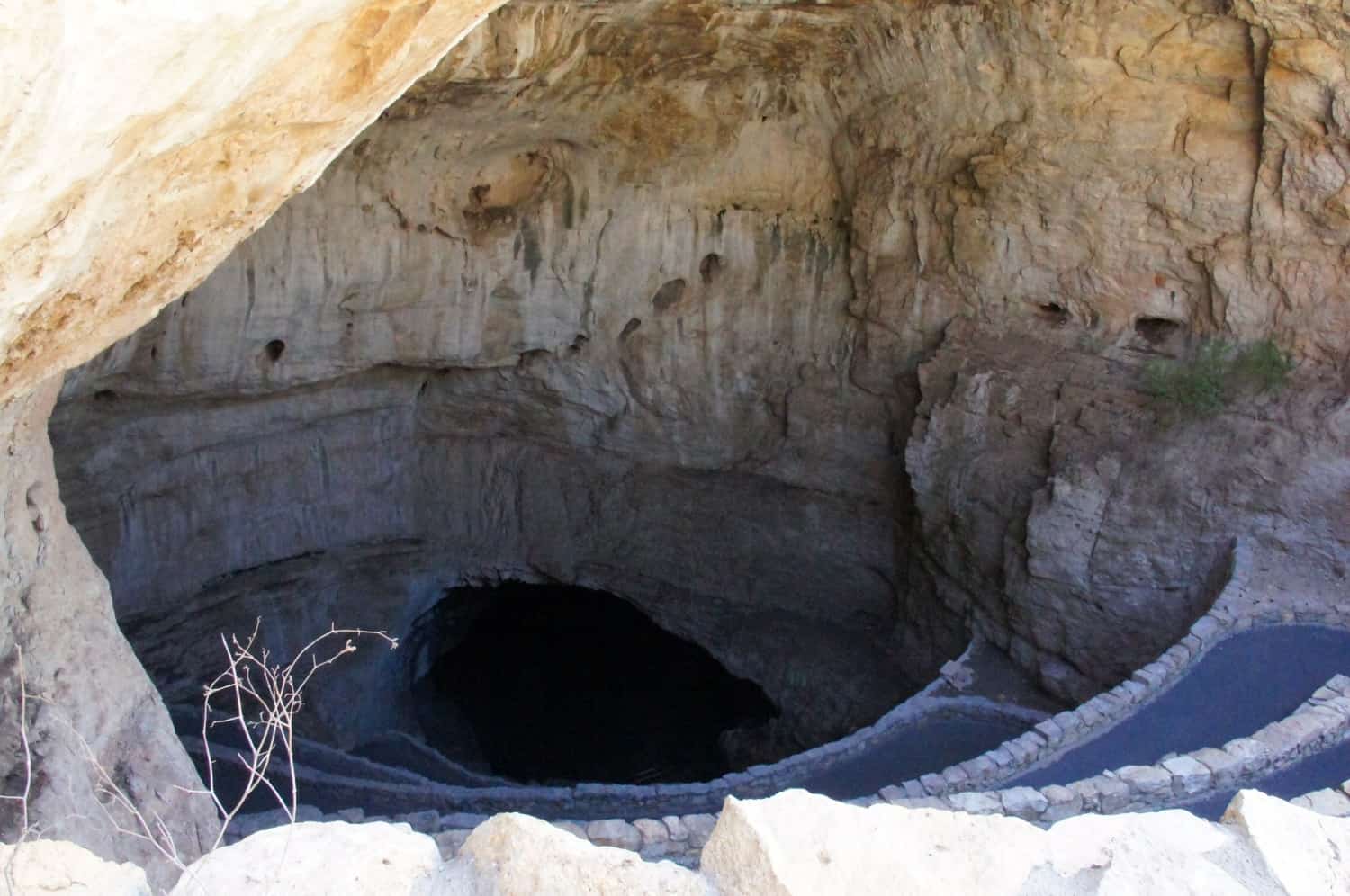 The paved path twists down just over a mile, dropping more than 750 feet through a huge hole in the Earth. Taking the elevator down would have meant missing out on some of the most interesting parts of the cave!
Between the audio tour we picked up in the bookstore and the plaques along the way, we were thoroughly educated on how the cave was formed, it's history, and inhabitants.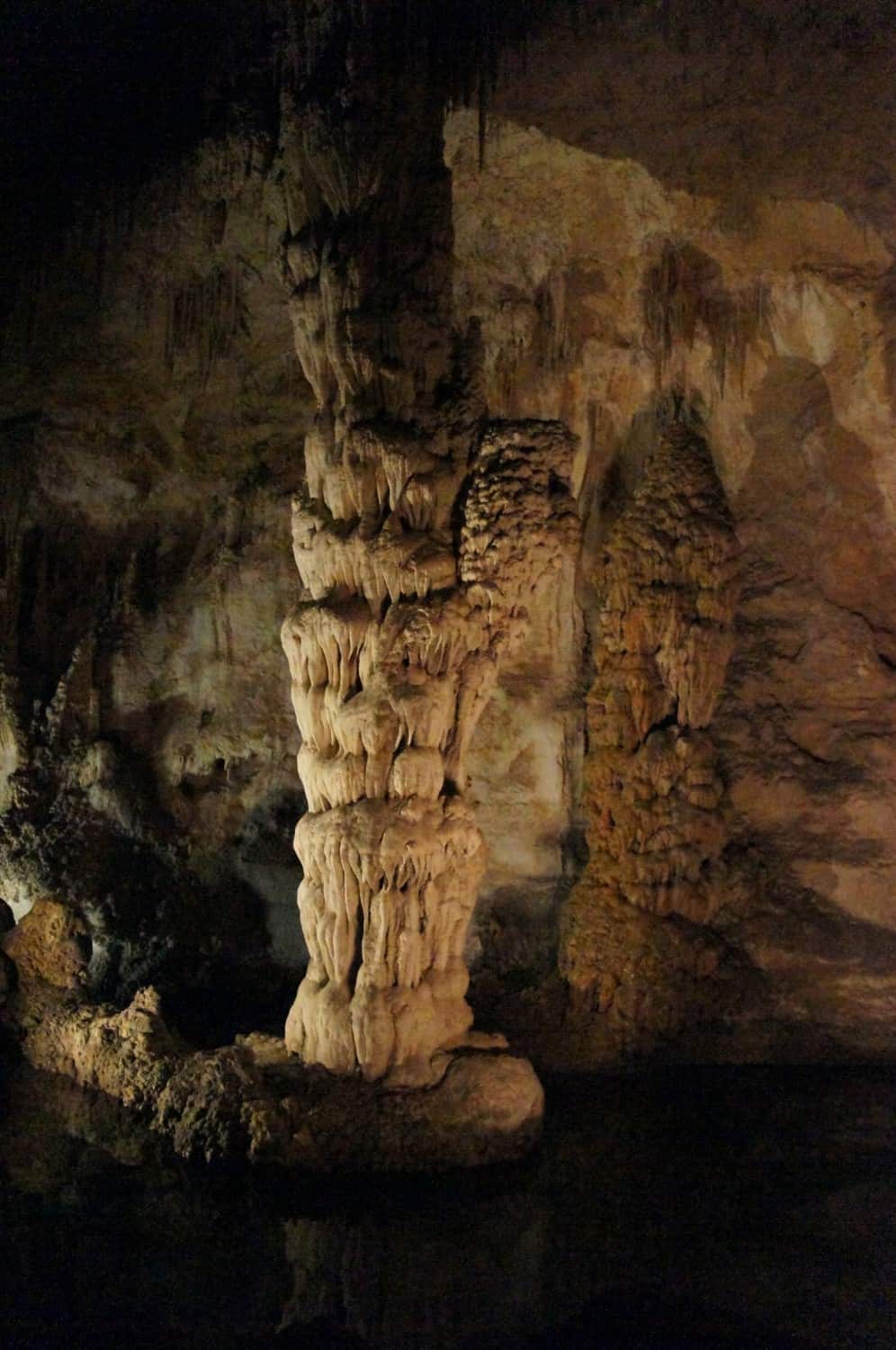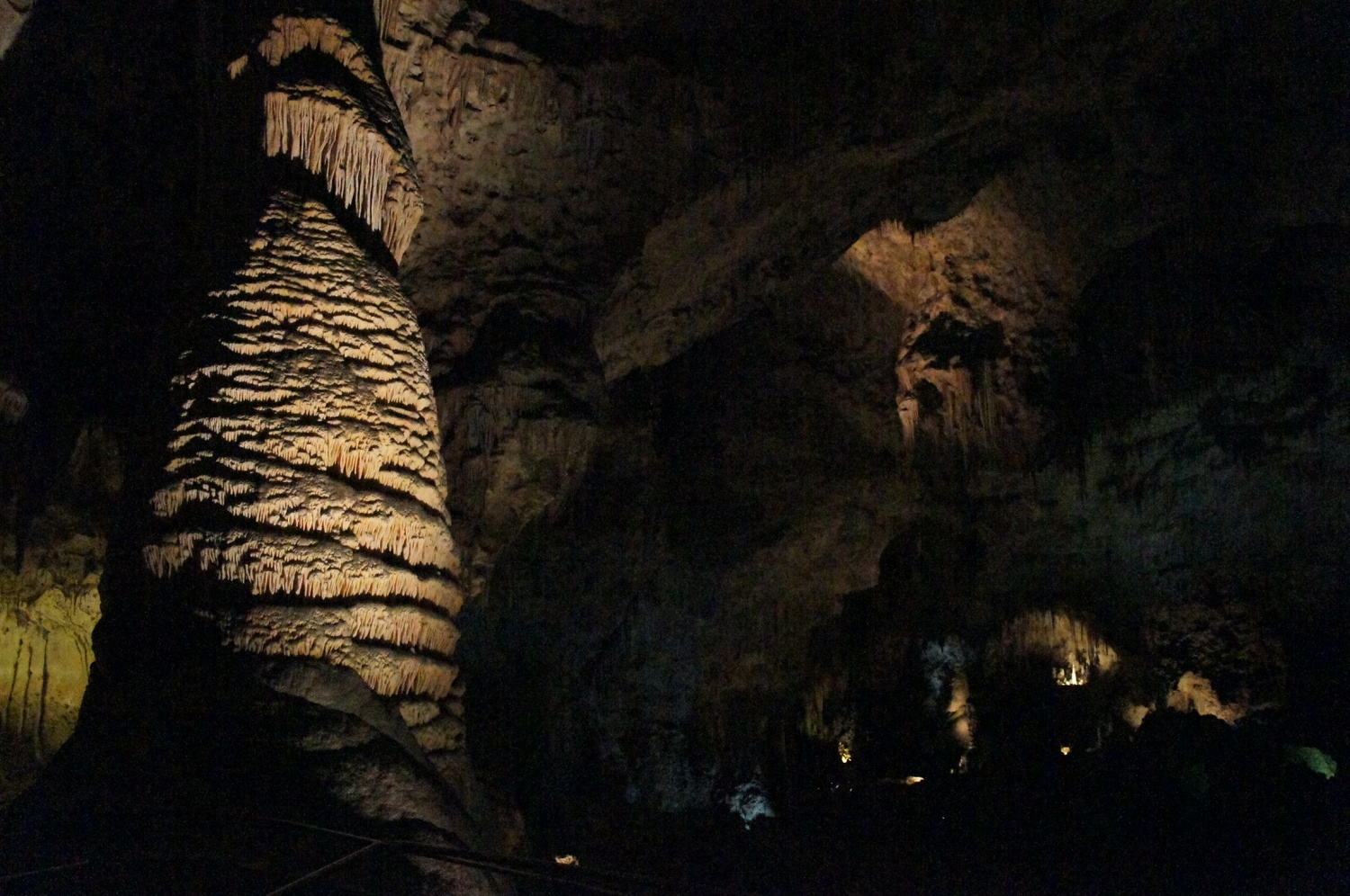 To Go … Or Not To Go
Deciding whether to visit places like Carlsbad Caverns with pets is ruff. As a world-famous natural wonder, I feel it would be a shame not to experience it while we can.
On the other hand, their policies certainly make it a challenge for pet travelers. It's completely understandable that pets aren't allowed in the cave. But the trails at the Grand Canyon and Petrified Forest National Parks welcome pets. Why not allow them here?
Ultimately, we left with mixed feelings – glad to have seen it at all, but wishing for a more pet friendly experience. What are your thoughts?
(Visited 10,861 times, 1 visits today)