Custer State Park protects 71,000 acres of South Dakota's most magnificent landscapes. It also provides habitat for a dazzling array of wildlife. From picturesque drives to multi-day hikes, wildlife viewing to kayaking, campfires under the stars to elegant dining options, Custer has something to please everyone.
The challenge isn't finding things to do with your pet – it's deciding what to do first!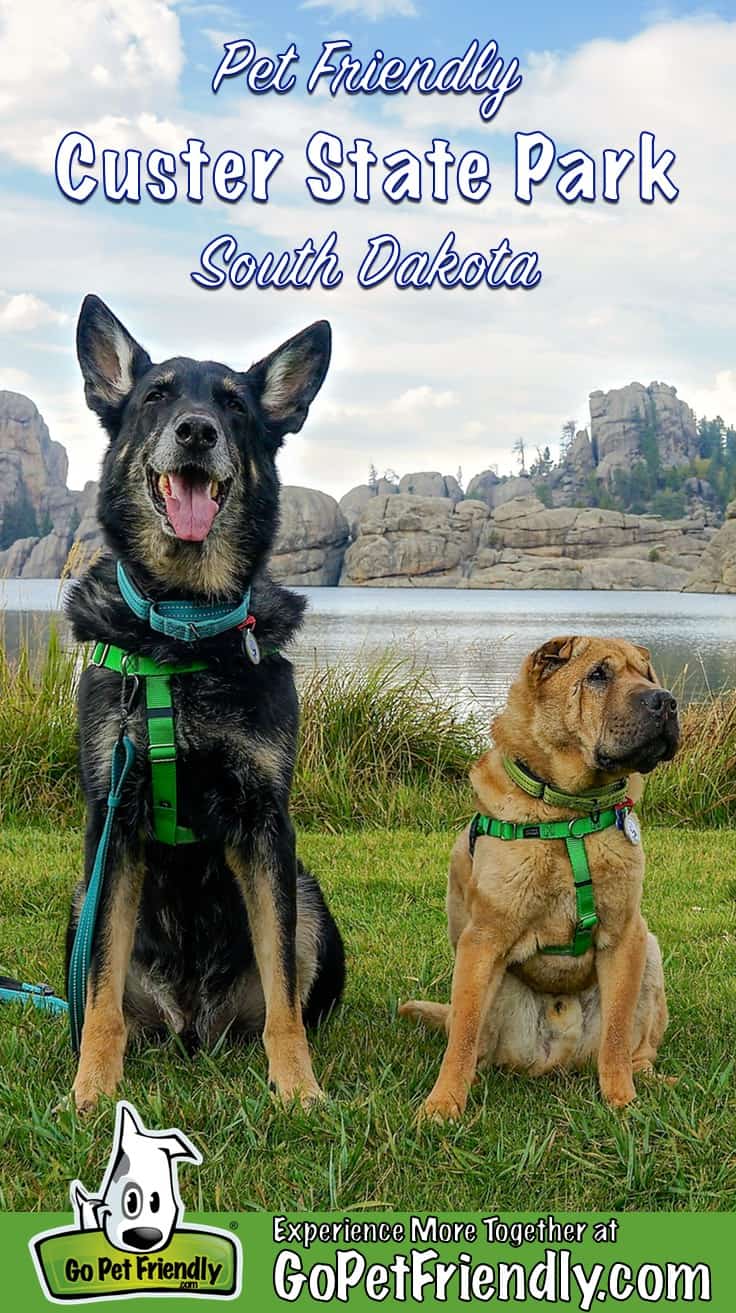 Pets are welcome throughout Custer State Park, and pet owners are asked to comply with the following rules:

Pet Rules at Custer State Park

Clean up pet waste and disposed of properly.

Do not leave pets unattended in campgrounds, especially if they will disturb others.

April 1 – Sept 30: Pets must be on a leash no longer than 10 feet when in developed areas, including campgrounds. Elsewhere in the park pets must be under immediate control of the owner and at least 200 feet from other park users or developed areas.

October 1 – March 31: Pets can go without a leash, but must be under immediate control of the owner.

Pets are not allowed inside park buildings, including cabins, lodges, and comfort stations.

Pets are not allowed on designated swimming beaches.

Select rental cabins are available for those traveling with pets for an additional fee of $10 per night.
Pet Friendly Custer State Park in South Dakota
You and your pet could cover Custer State Park's most iconic sights in a week. But, if you have time, stay for ten days or two weeks and enjoy a more leisurely pace. A longer visit will allow you seek out some of the quieter areas of the park, better your chances for wildlife sightings, and give you a chance to connect with nature.
No matter how long you stay, Custer has some attractions you simply can't miss. Below are our suggestions for your agenda!
Wildlife Loop Road
Custer State Park's lush grasslands and rugged mountains are home to pronghorn, white-tailed and mule deer, bison, big horn sheep, prairie dogs, coyote, hawks, and oodles of other birds. If you're especially lucky, you may even catch a glimpse of a mountain lion, elk, mountain goat, or eagle! And Wildlife Loop Road is a likely place to find them.
Open 24-hours a day, Wildlife Loop winds for 18 miles through grasslands and pine-covered hills. And, while wildlife are more active in the early morning and evening hours, animals can be spotted anytime. So take the drive at your leisure, but be especially careful at night.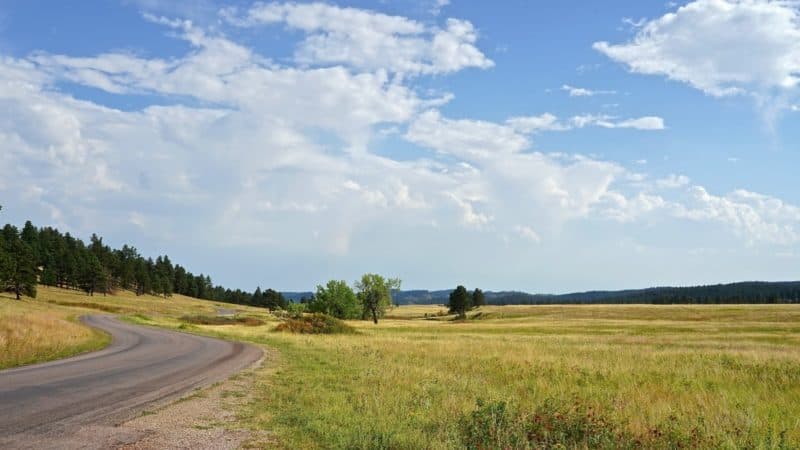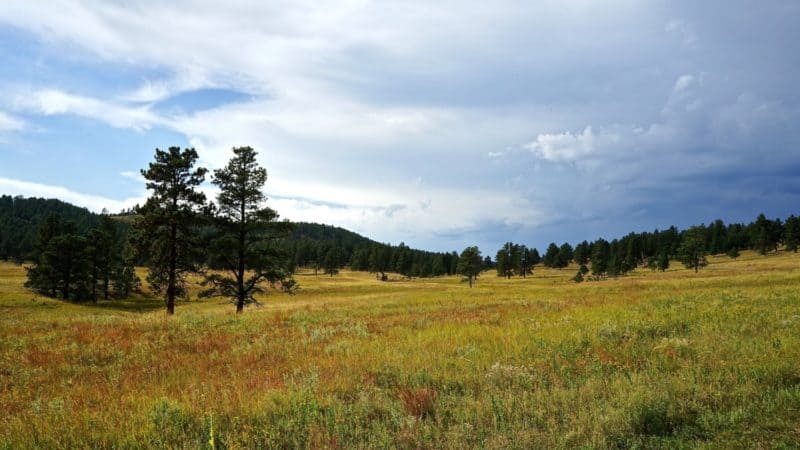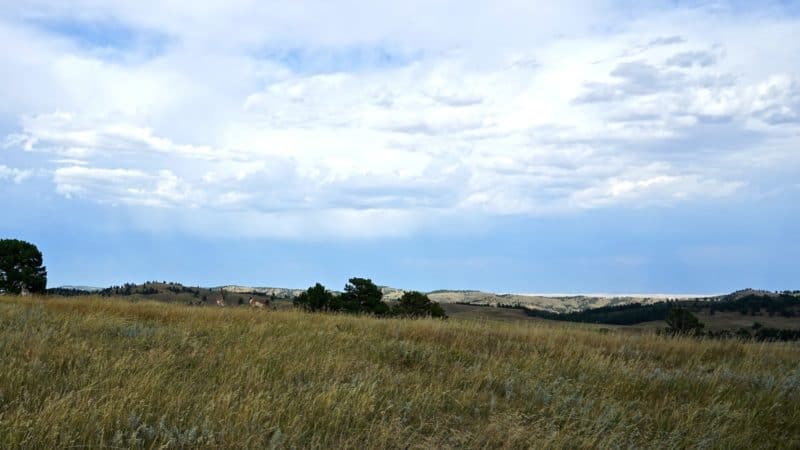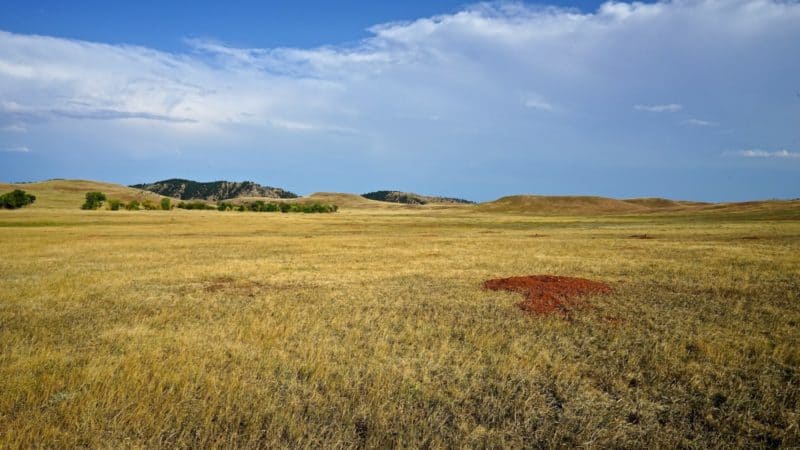 If you're hoping to see some of the park's 1,450 bison, start at the Visitor Center for the latest sightings. They'll update you on the location of the bison herds, but males can be seen alone or in small groups almost anywhere in the park.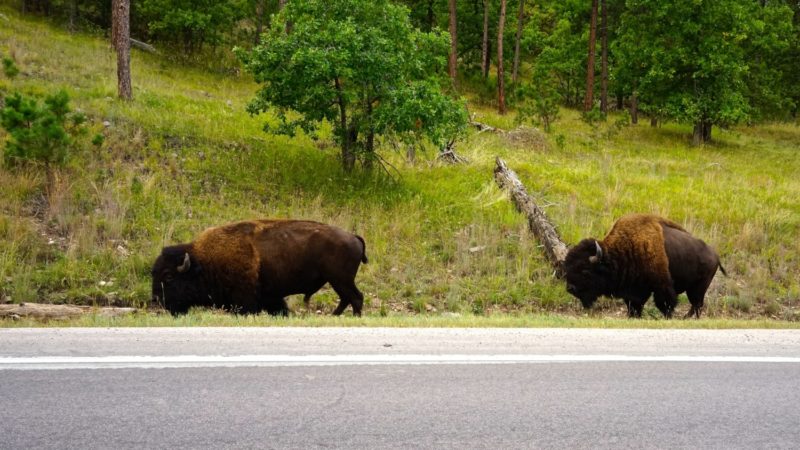 One animal you're sure to encounter on Wildlife Loop is the "begging burro." While they are "wild," these guys put Ty and Buster's skills of persuasion to shame! Park rules prohibit feeding any of the animals, and doing so causes the burros to reject their natural food sources. Relying on humans to provide their next meal is especially bad in winter when park traffic slows. So please, resist the urge … even when they give you their "burro eyes."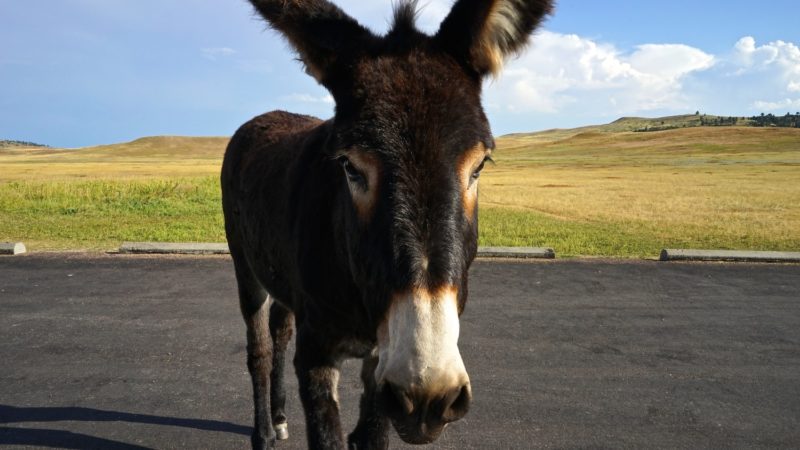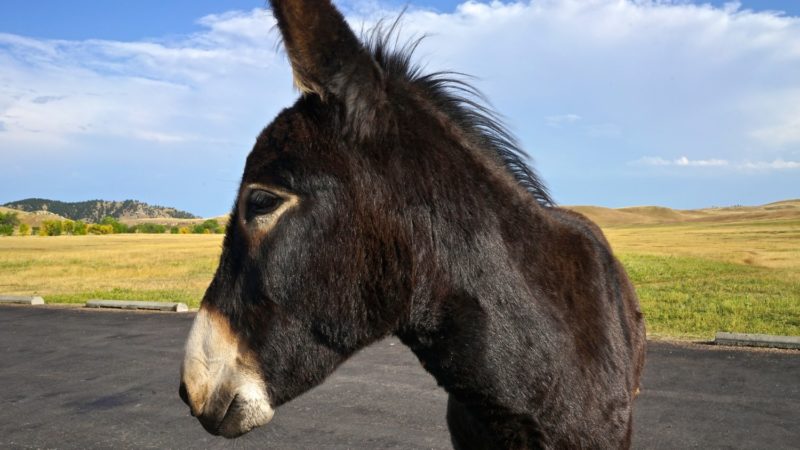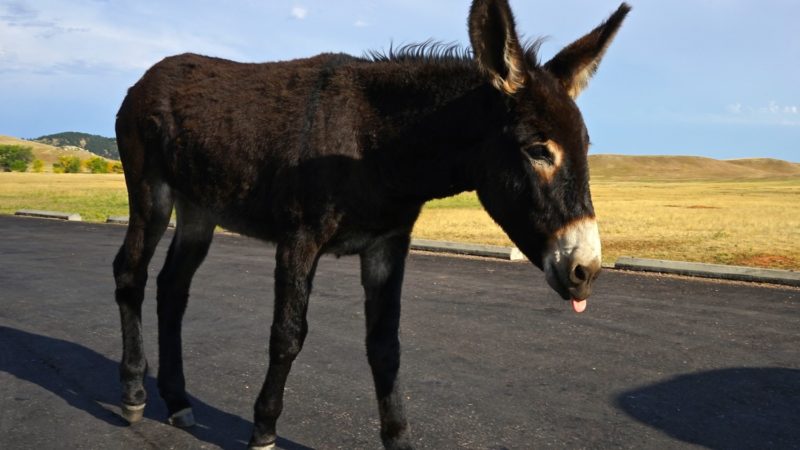 Concluding that she was getting nowhere with me, this burro set her sights on the easy mark in our family. Apparently Rod's reputation precedes him … even with burros! But he held strong, knowing that not feeding this aggressive panhandler was the right thing to do.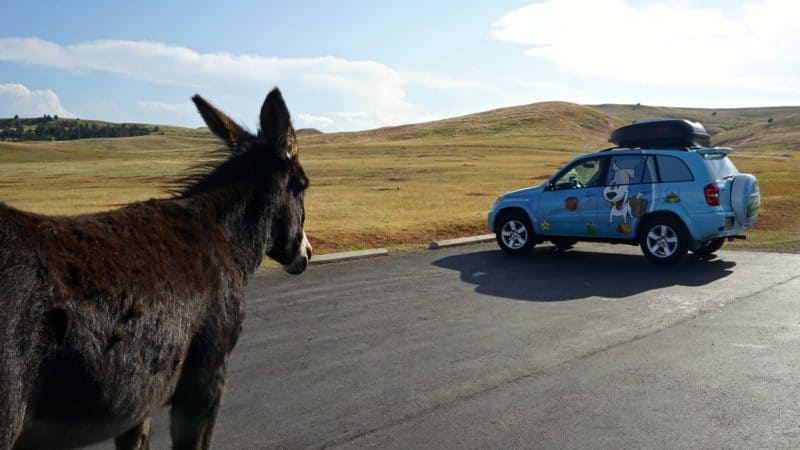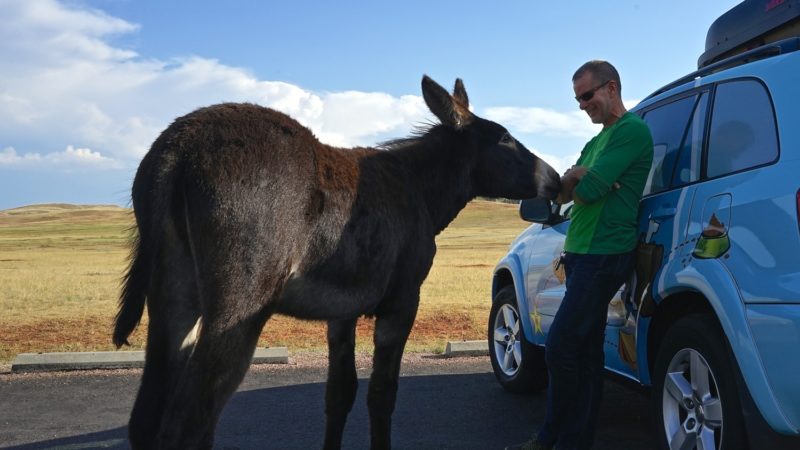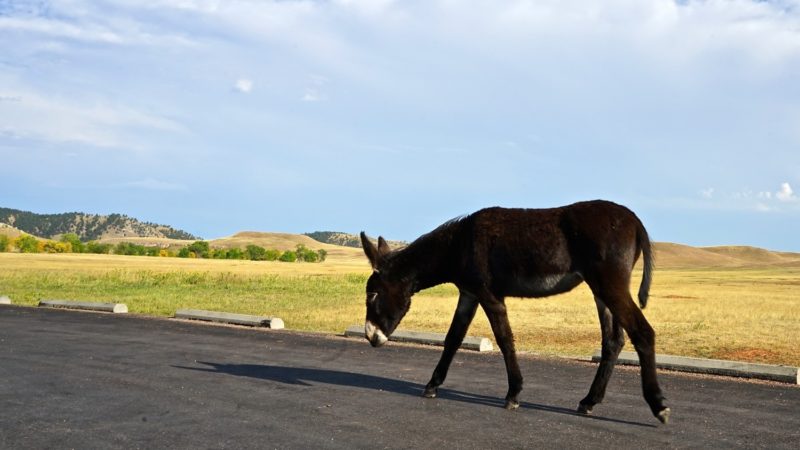 Needles Highway
The most popular reason for visiting Custer – after the bison, of course – is Needles Highway. This 14-mile drive twists around jagged granite mountains, through spruce and pine forests, and across meadows dotted with aspen and birch trees. The park guide says it takes 45 to 60 minutes to dive Needles. If you're stopping for photos, allow closer to two hours.
READ MORE ⇒ Six Simple Steps to Get Your Dog Posing for Photos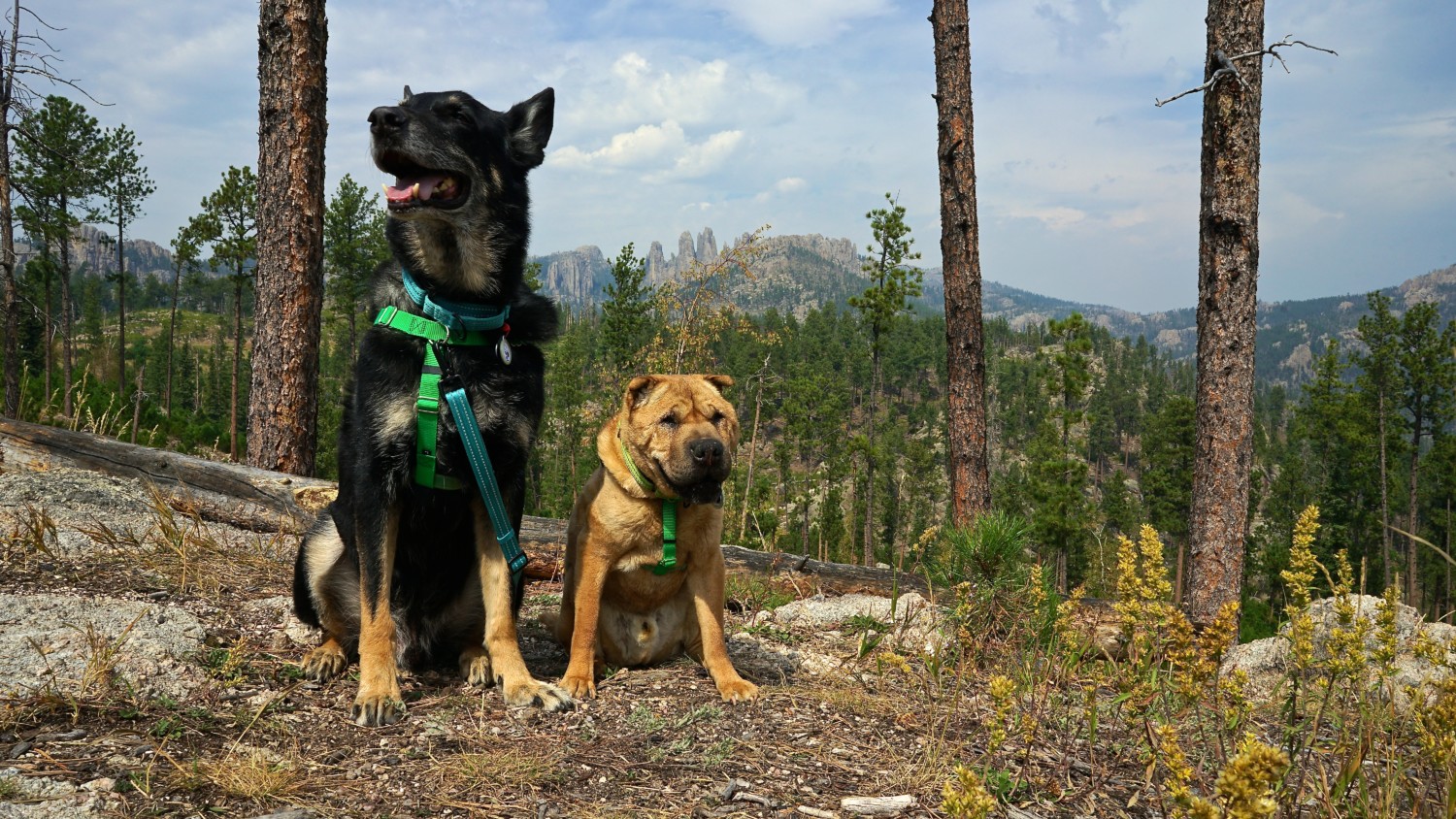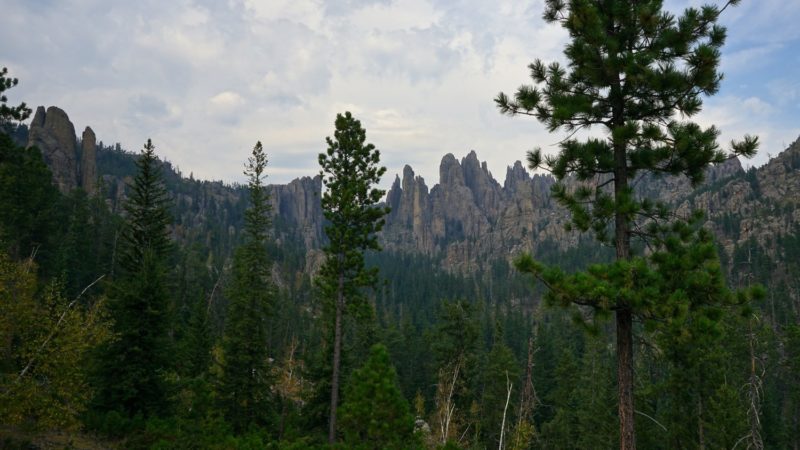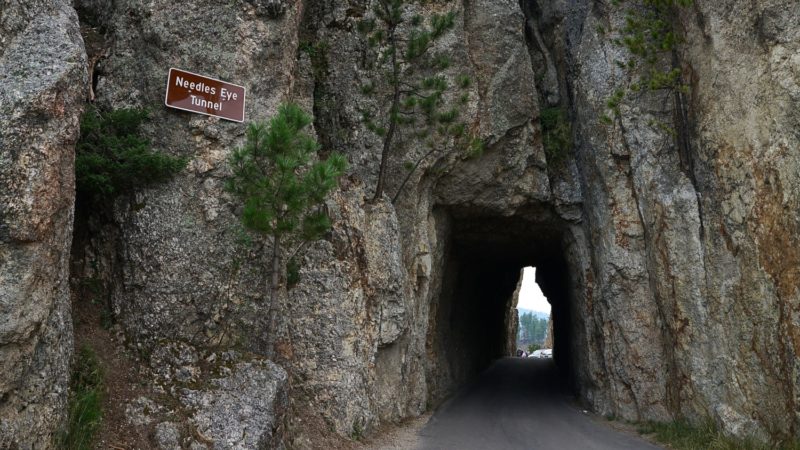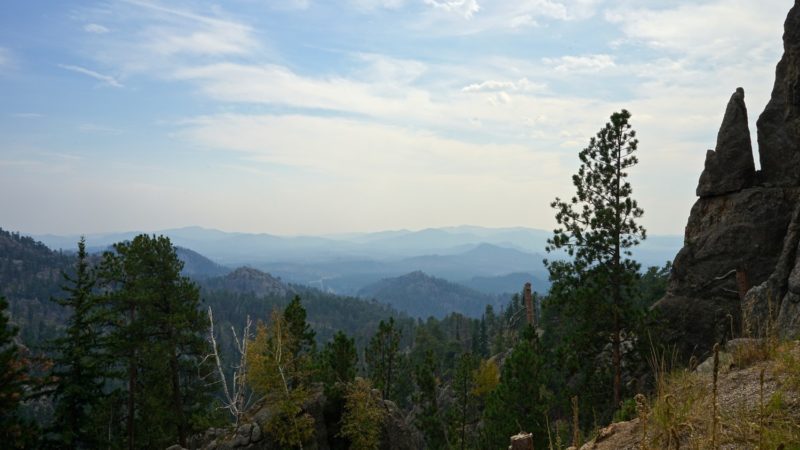 Sylvan Lake
Needles Highway ends at Sylvan Lake, the "crown jewel" of Custer State Park. Here you'll find a trail around the lake, picnic tables, kayak, canoe, paddle boat, and stand-up paddle board rentals, a beach for the kids, and trailheads to some more difficult hikes. There's also a general store with a walk-up snack bar and ice cream.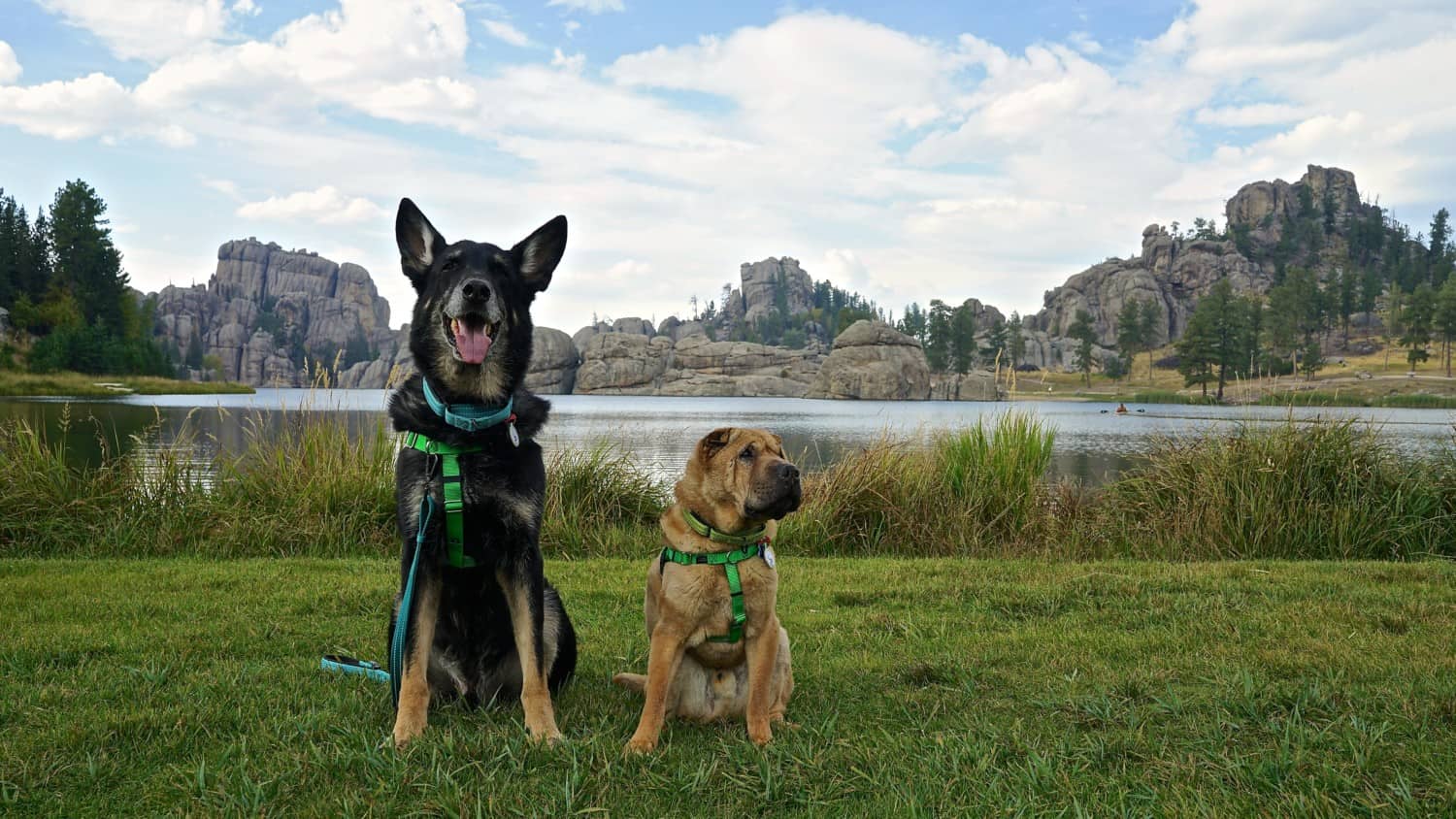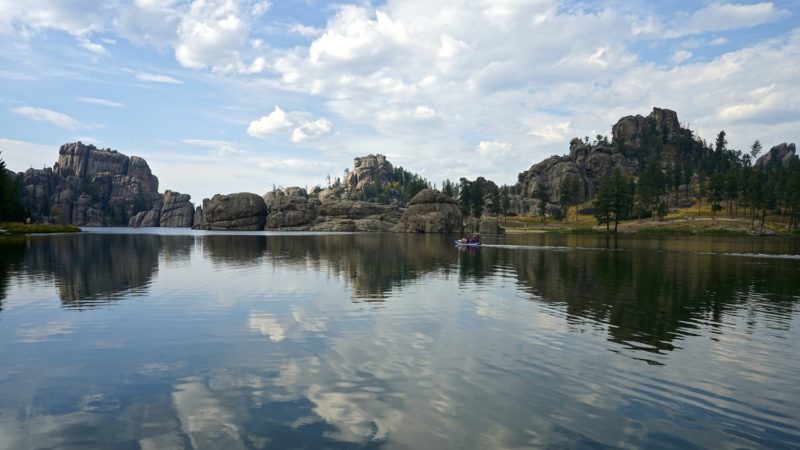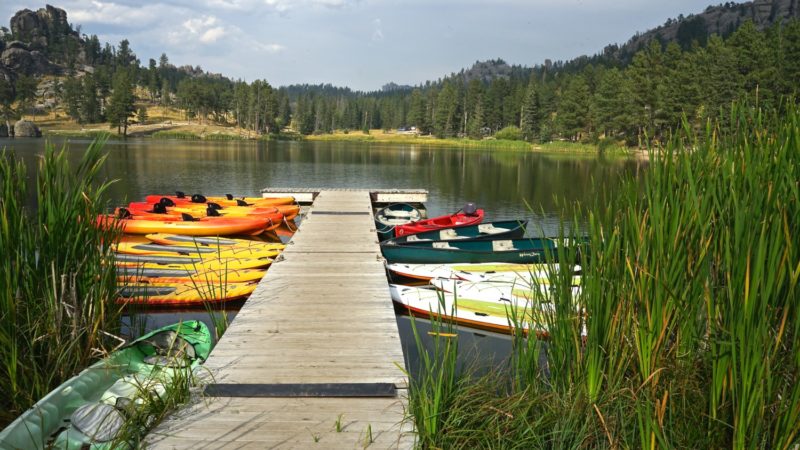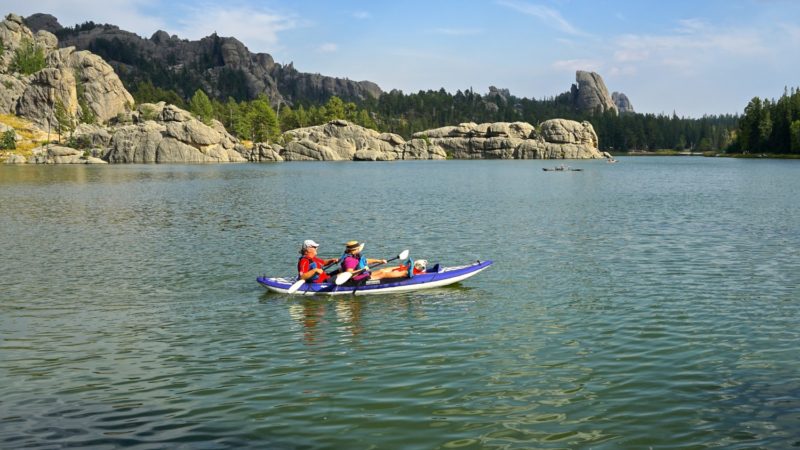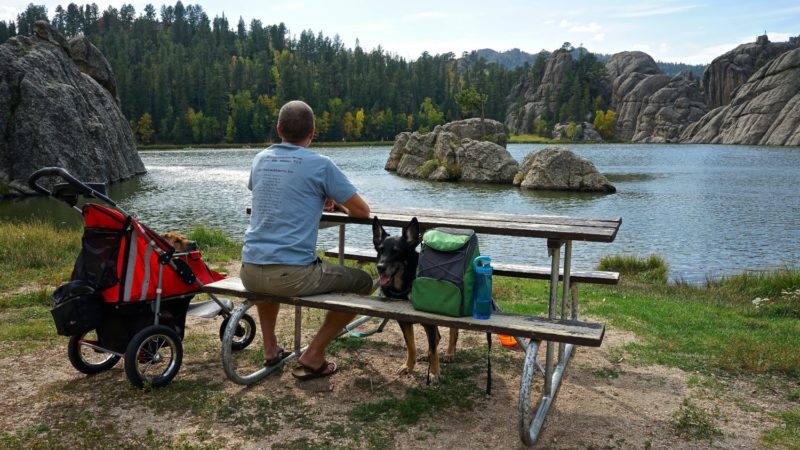 Hiking With Pets at Custer State Park
There are more than 60 miles of trails to explore with your pet in Custer State Park! One of our favorites is Lover's Leap, a 3-mile loop that starts behind the pavilion across from the Peter Norbeck Education Center. We also enjoy the 2-mile, paved Creekside Trail, which runs right by Game Lodge Campground – our favorite spot to camp!
READ MORE ⇒ Best Dog Friendly National Parks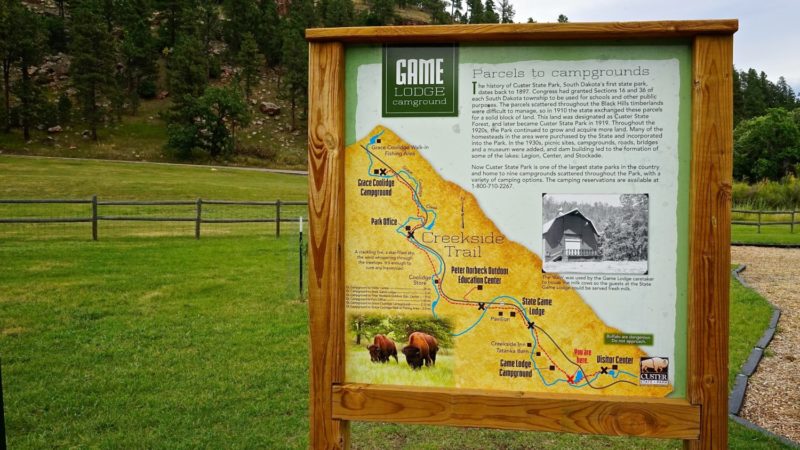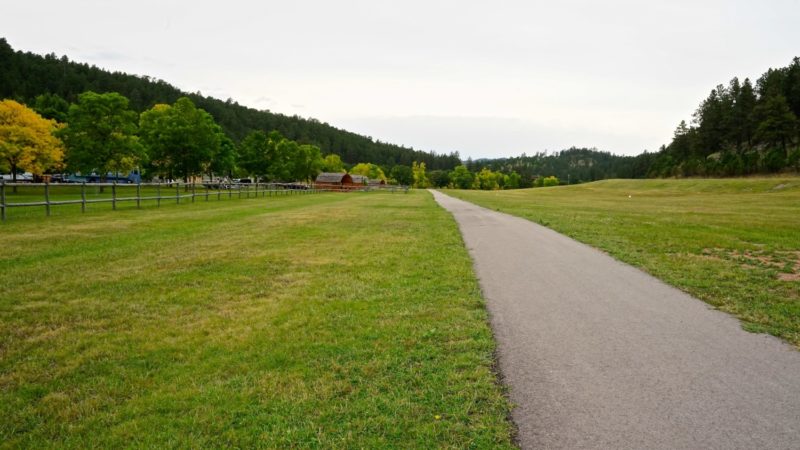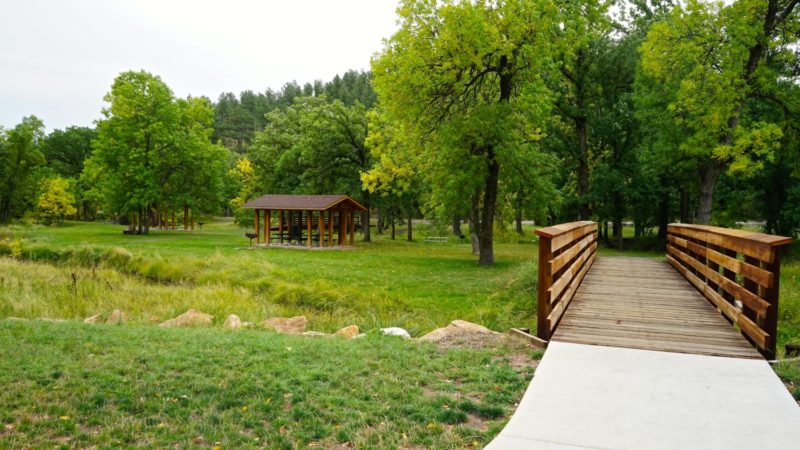 A couple years ago, Buster and I met up with friends and hiked 3-miles from the Grace Coolidge Walk-In Fishing Area to Center Lake. The trail was relatively flat and the rock formations were literally close enough to touch.
It's important to note that wildlife roams freely in Custer State Park, so it's possible to meet animals on the trails. For that reason, dogs who don't have a rock-solid recall should be kept on leash. Bison can be aggressive if approached, move extremely quickly, and don't like being harassed by dogs. Adding bear bells to your dogs collar or backpack will keep you both from surprising a bison. You can also check with the visitor center for advice on trails where wildlife are less active.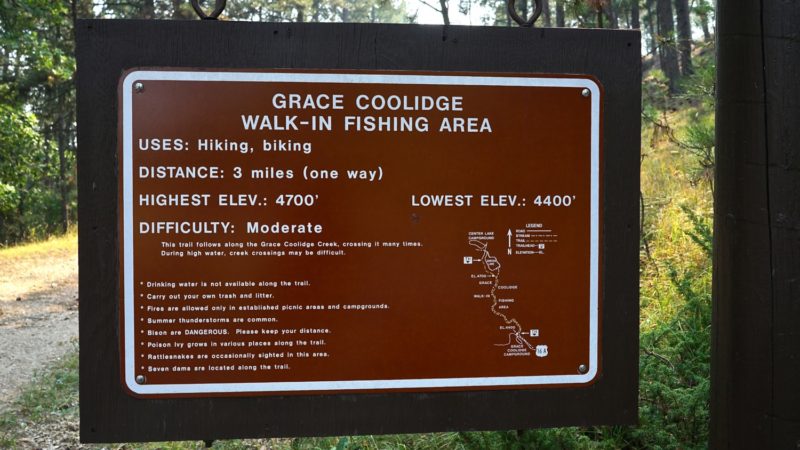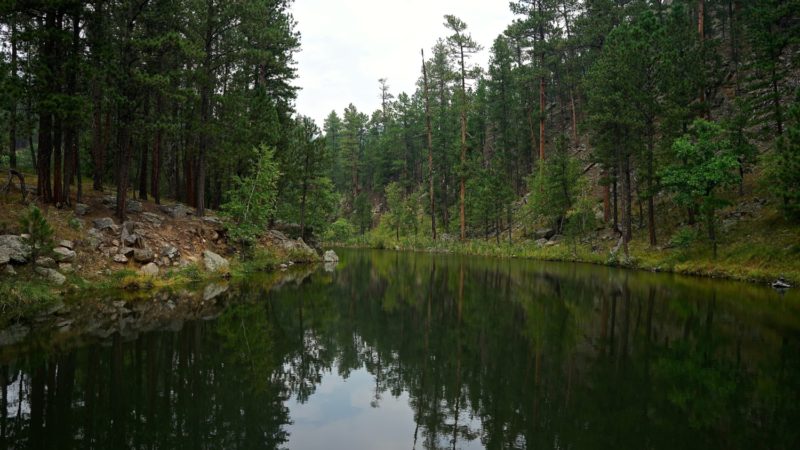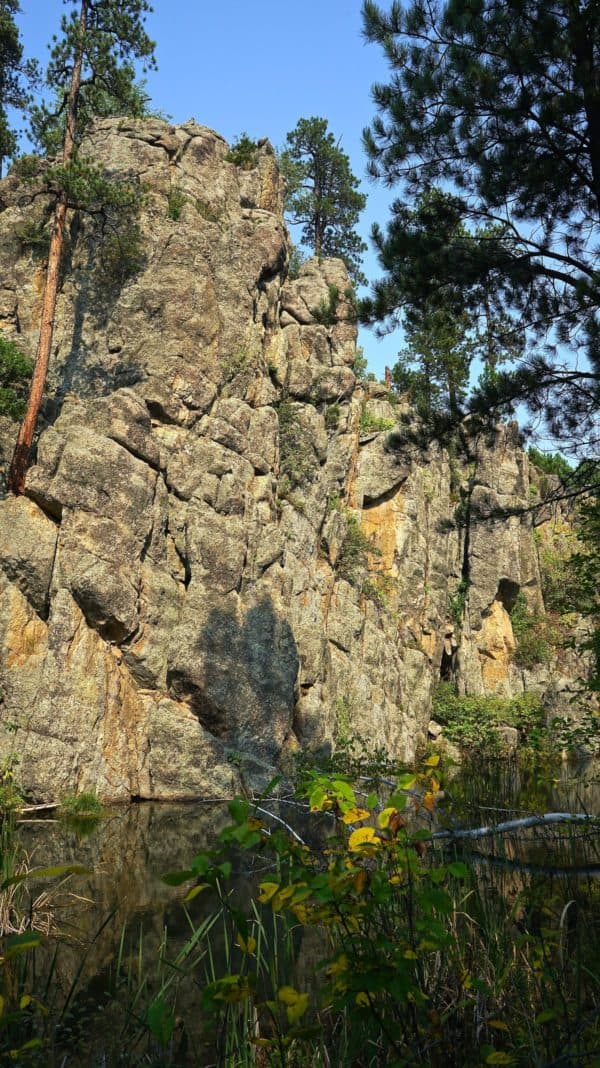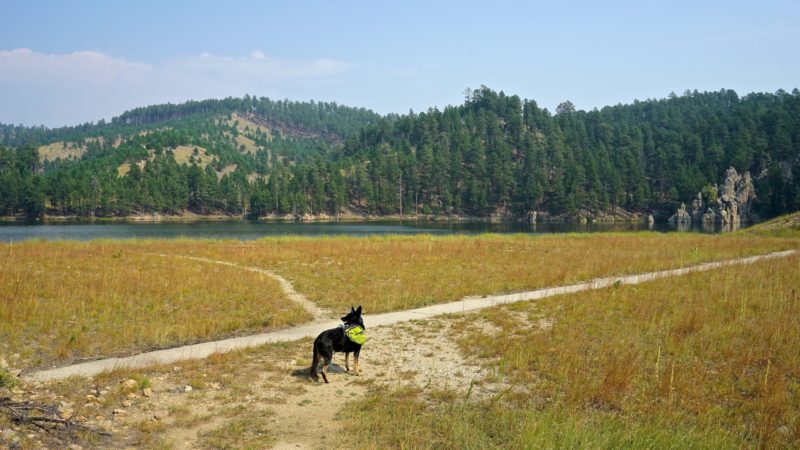 Iron Mountain Road
Constructed in 1933, Iron Mountain Road is only partially within the boundaries of Custer State Park. But you won't want to miss these 17 curvaceous miles! With pigtail bridges that turn back on themselves, tunnels that frame Mt. Rushmore, and the incredible scenery of the Black Hills National Forest, this is a drive unlike any other.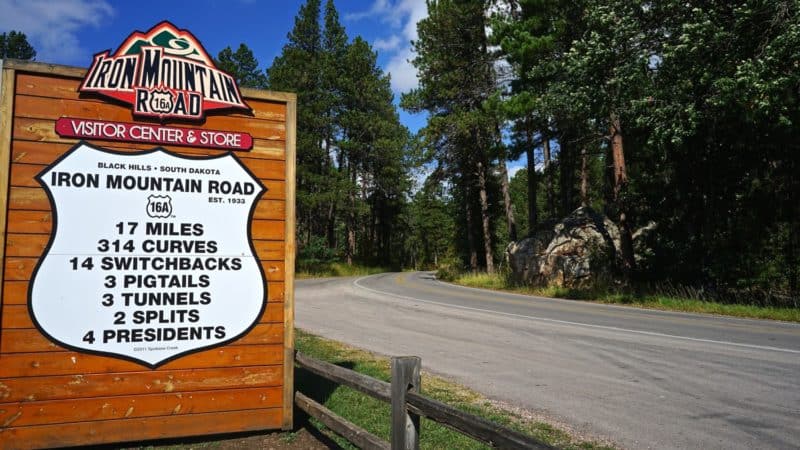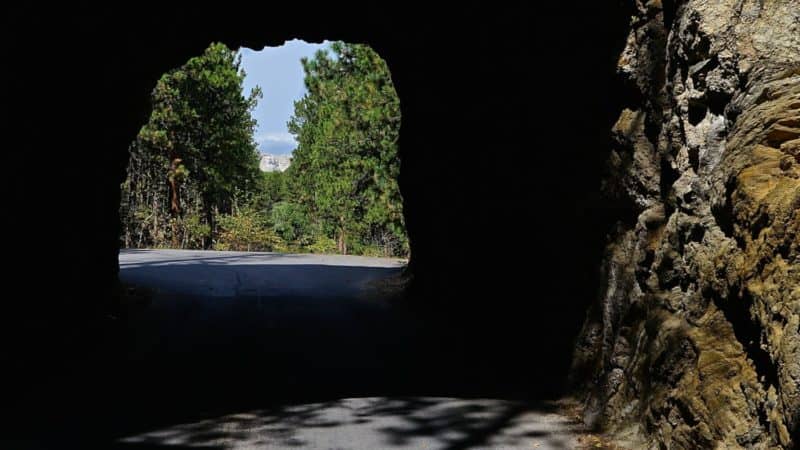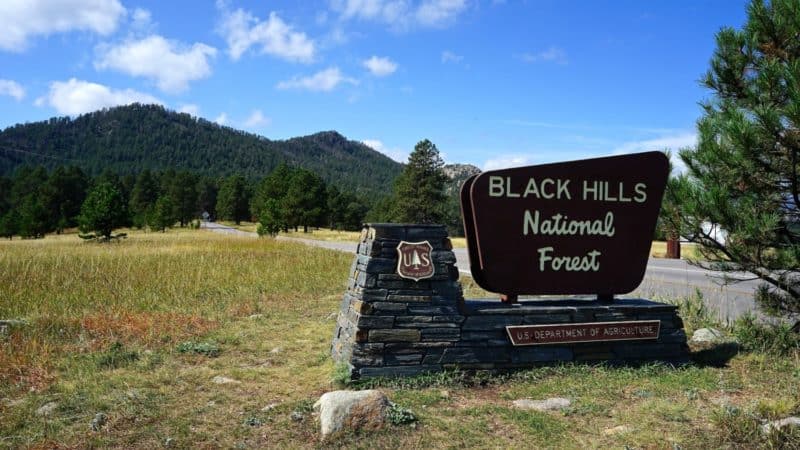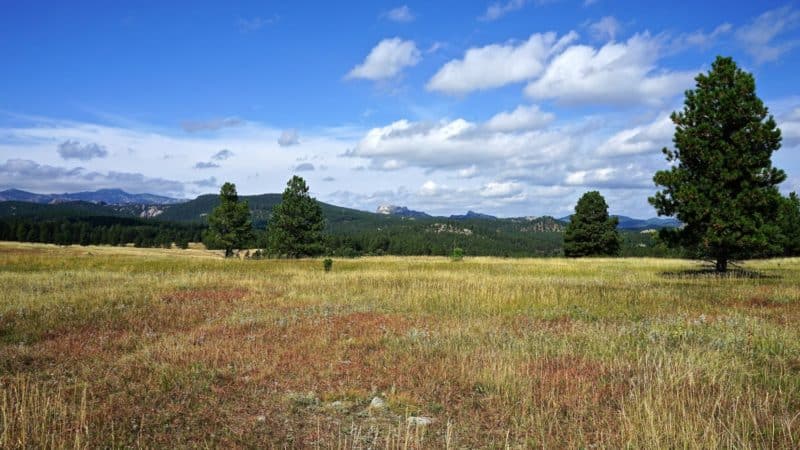 Camping at Custer State Park
A great way to fully experience Custer with your pet is to stay in one of the park's nine campgrounds. If you're bringing horses, French Creek Horse Camp even accommodates your equine travel companions! Our favorite is the Game Lodge Campground for it's central location and easy access to hiking trails.
READ MORE ⇒ Beginner's Guide to Camping With Dogs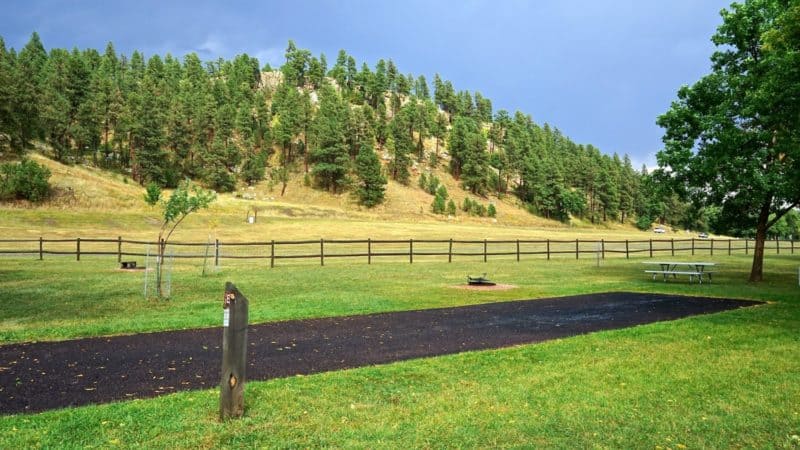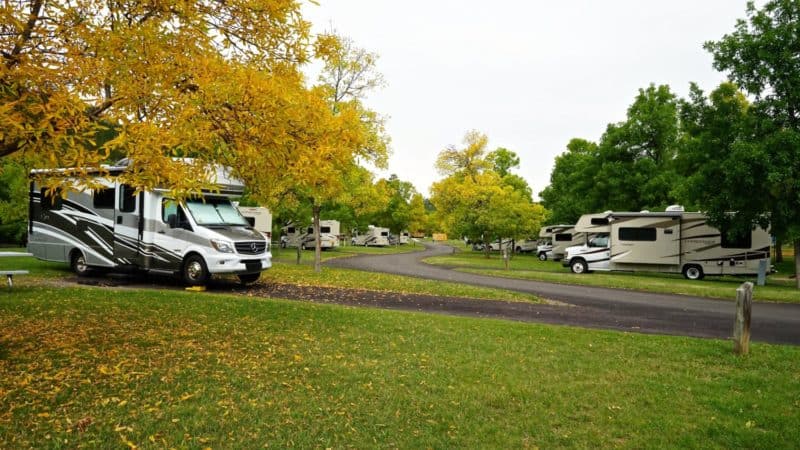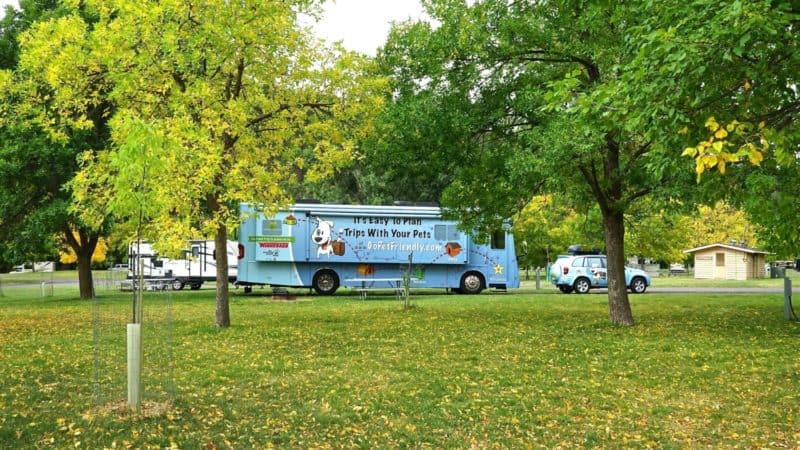 Other Pet Friendly Lodgings Options and Dining at Custer State Park
Custer welcomes pets in select rental cabins for an additional fee of $10 per night. The rental cabins are situated near the park's historic lodges, many of which have restaurants with outdoor patios. We stopped by Blue Bell Lodge, and they were happy to have the boys join us for dinner!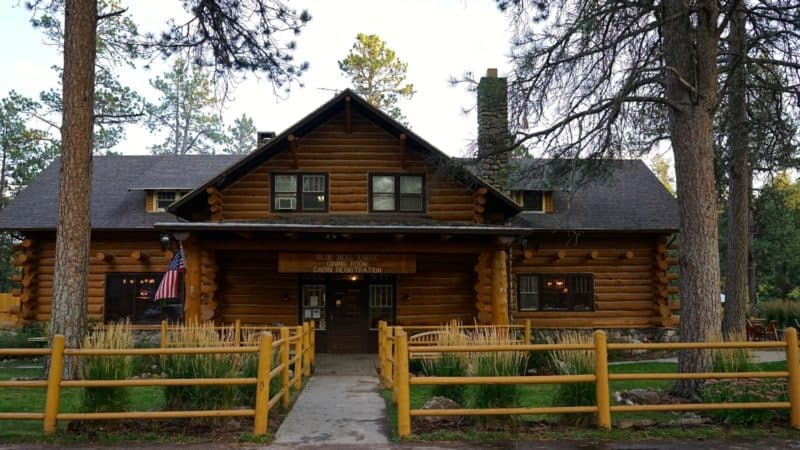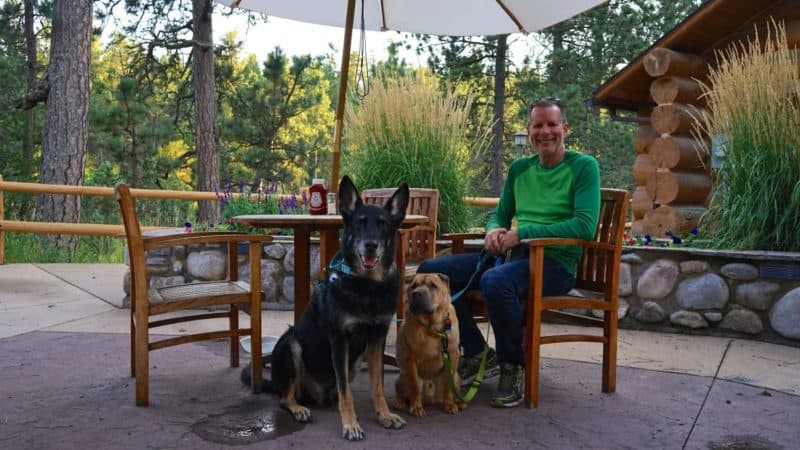 Custer State Park is one of our favorite pet friendly destinations and a wonderful place for your next vacation! We hope this peek encourages you to see all the park has to offer for yourself. If you're looking for more pet friendly things to do in the area, check out the Pet Friendly Breweries and Wineries in the Black Hills!
Gear Used in This Post:
(Affiliate Links)

Sleepypod Clickit Car Safety Harness

See all the gear we use to make traveling with our pets easier, safer, and more fun!
EXPERIENCE MORE TOGETHER
Amazon Affiliate Disclosure: GoPetFriendly.com LLC is a participant in the Amazon Services LLC Associates Program, an affiliate advertising program designed to provide a means for website owners to earn advertising fees by advertising and linking to amazon.com, audible.com, and any other website that may be affiliated with Amazon Service LLC Associates Program. As an Amazon Associate, the owner of this site earns a commission from qualifying purchases.
(Visited 16,228 times, 1 visits today)