One of the most delightful parts of life is being surprised, And one of my favorite surprises is arriving in a city for the first time and finding it to be more pet friendly than I'd imagined. That's exactly what happened when we visited Medicine Hat, Alberta – for a town of it's size, it packs a pet friendly punch!
Generally speaking, traveling pet friendly in Canada is more difficult than in the United States. The pet friendly movement is catching on, but just not as quickly. Of course, there are exceptions – like the fact that Canada's national parks are much more pet friendly than those in the U.S. – but when it comes to finding hotels, restaurants that welcome dogs at their outside seating areas, and fun things to do with your pup, the options are more limited.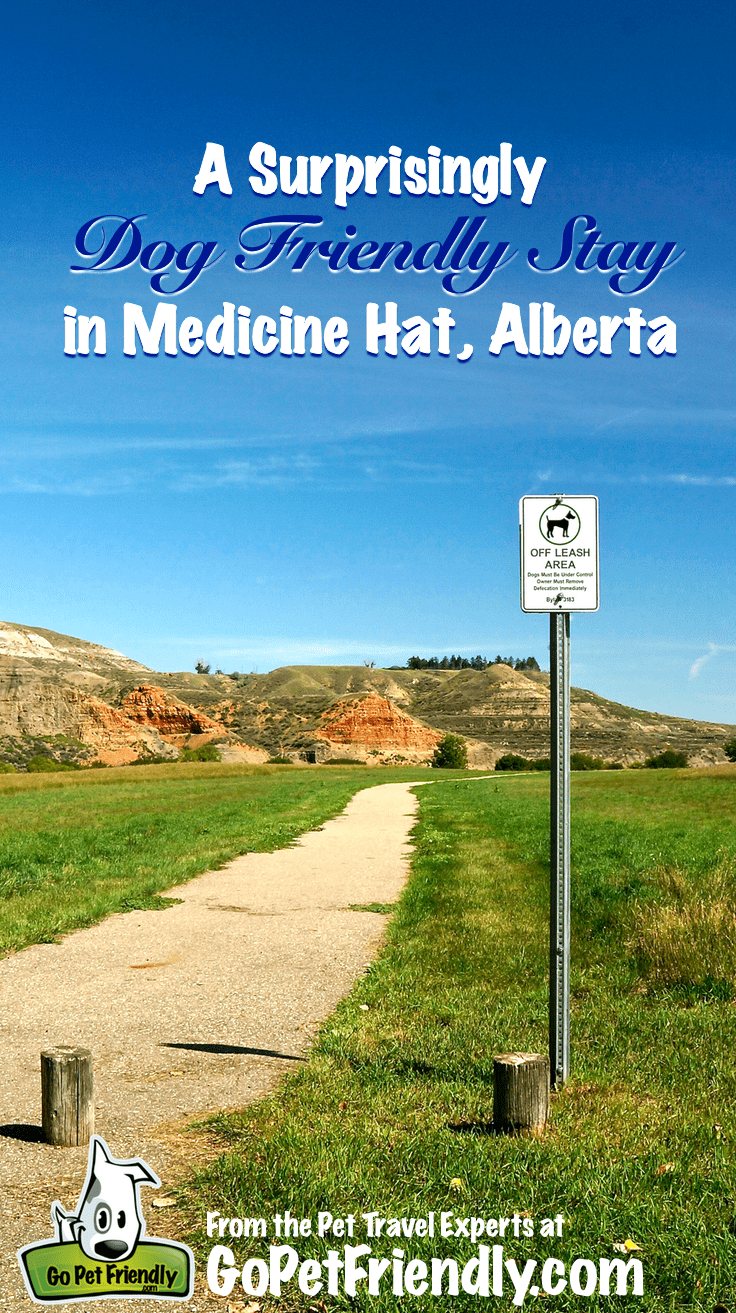 That being the case, I was prepared to be underwhelmed with our visit to Medicine Hat. We'd selected it as a stopping point, not because we'd heard wonderful things about it's dog friendliness, but for it's convenient location on our route to Vancouver. We just needed a place to spend a few nights and get a little work done, so that we could continue on our way – and that's how we were thrown for a loop.
Echo Dale Regional Park
We arrived at Gas City Campground on a Friday afternoon, and after setting up the motorhome, leashed the boys up for a walk. The campground map indicated a walking trail just across the road, so we took off that direction and found the most amazing off-leash area!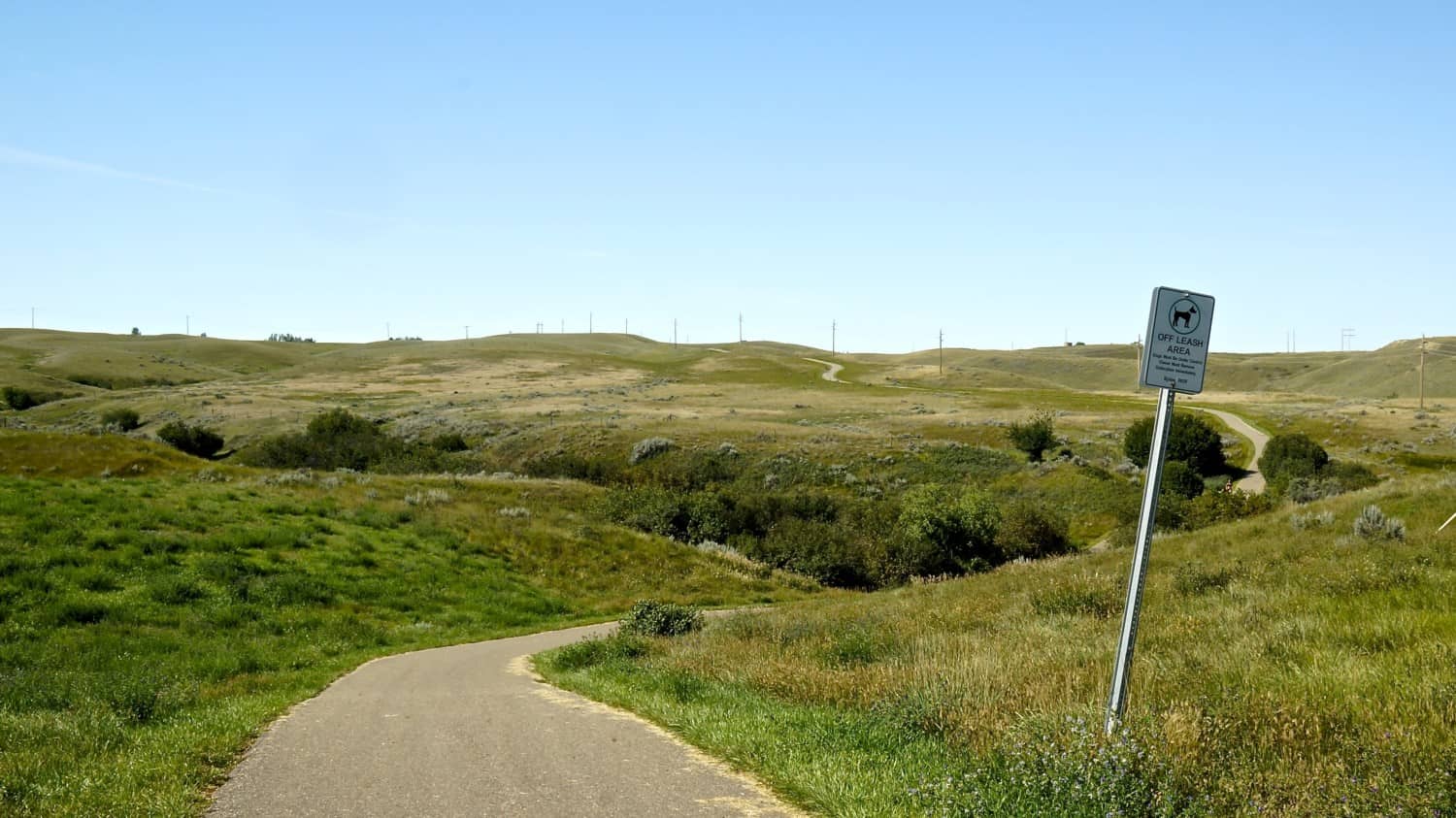 Later we discovered that following this paved trail for about 3 miles would have put us in Echo Dale Regional Park. A six-mile round trip hike is pushing Ty's limits these days, so we enjoyed part of the trail and then hopped in the car to check out the park.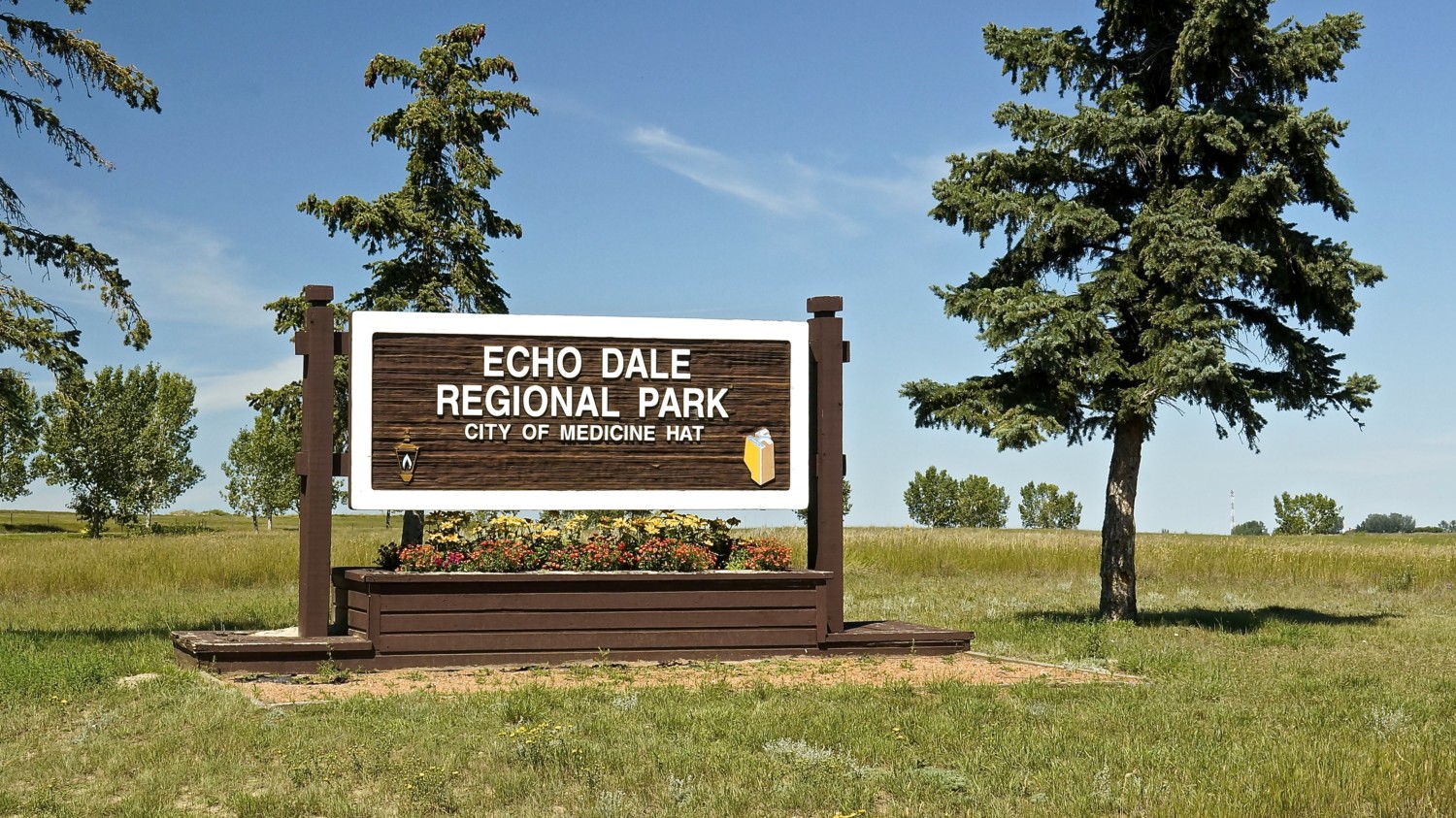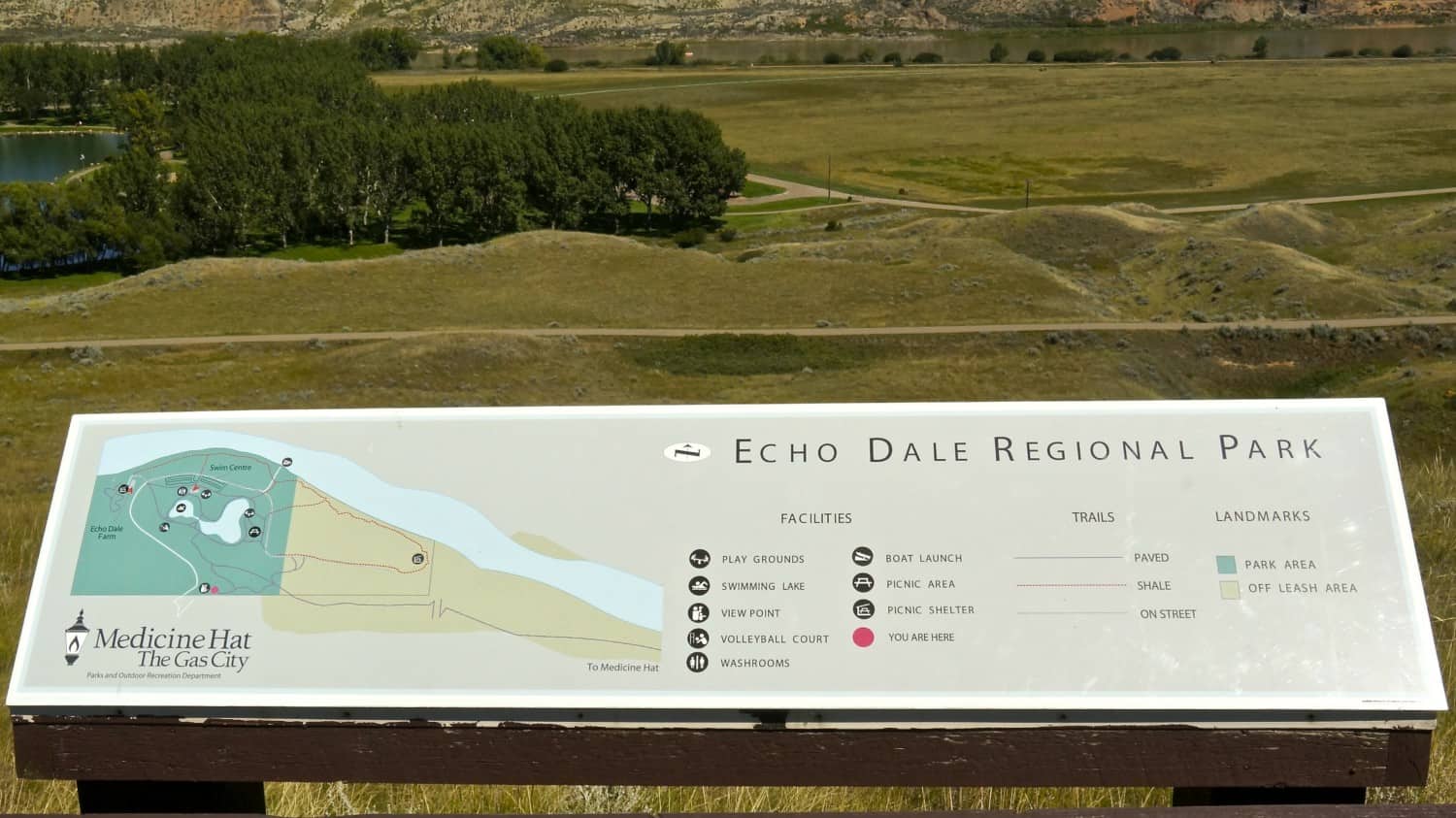 With a little something for everyone, it would be easy to spend an entire pet friendly day at Echo Dale! We started at the historic farm site, where you can get a feel for what prairie life was like in the early days. Built in the late 1800s, the fully restored farmhouse was moved to it's current setting on the South Saskatchewan River in 1984. Now a popular destination for school children, Ty and Buster also enjoyed the pungent odors of the horses, cows, pig, ducks, donkeys, chickens, and rabbits that live on this working farm.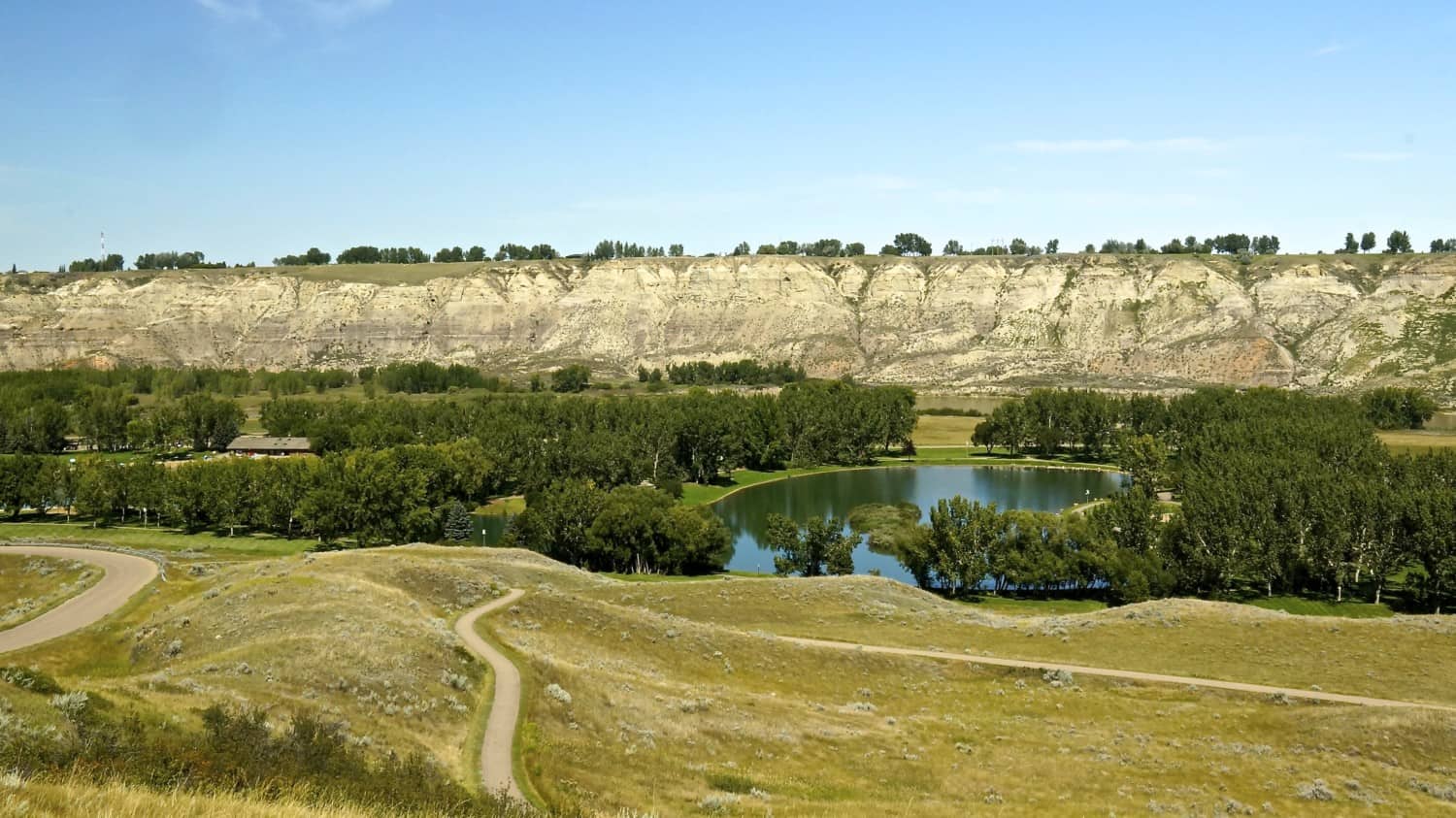 Our next stop was the beach and swimming area. The grassy picnic areas surrounding the swimming lake are pet friendly, but pups are not allowed on the sand or in the water at this lake.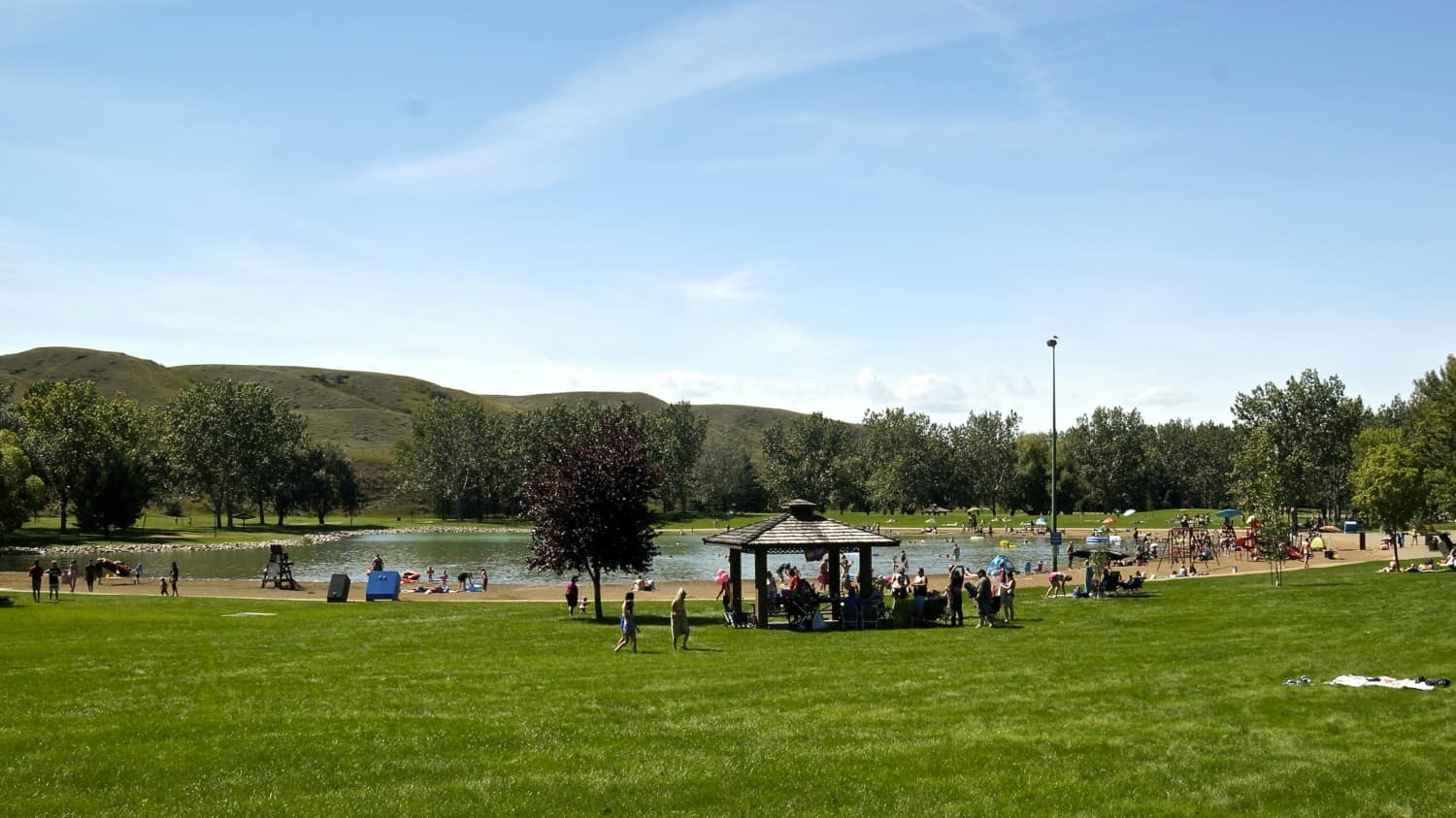 Dogs that want to make a splash are welcome to do so just down the way at the boat lake, where lovely picnic areas are complete with trees perfect for hammock hanging. Standup paddle boarding, kayaking, and exploring the trails surrounding the boat lake are all popular activities here.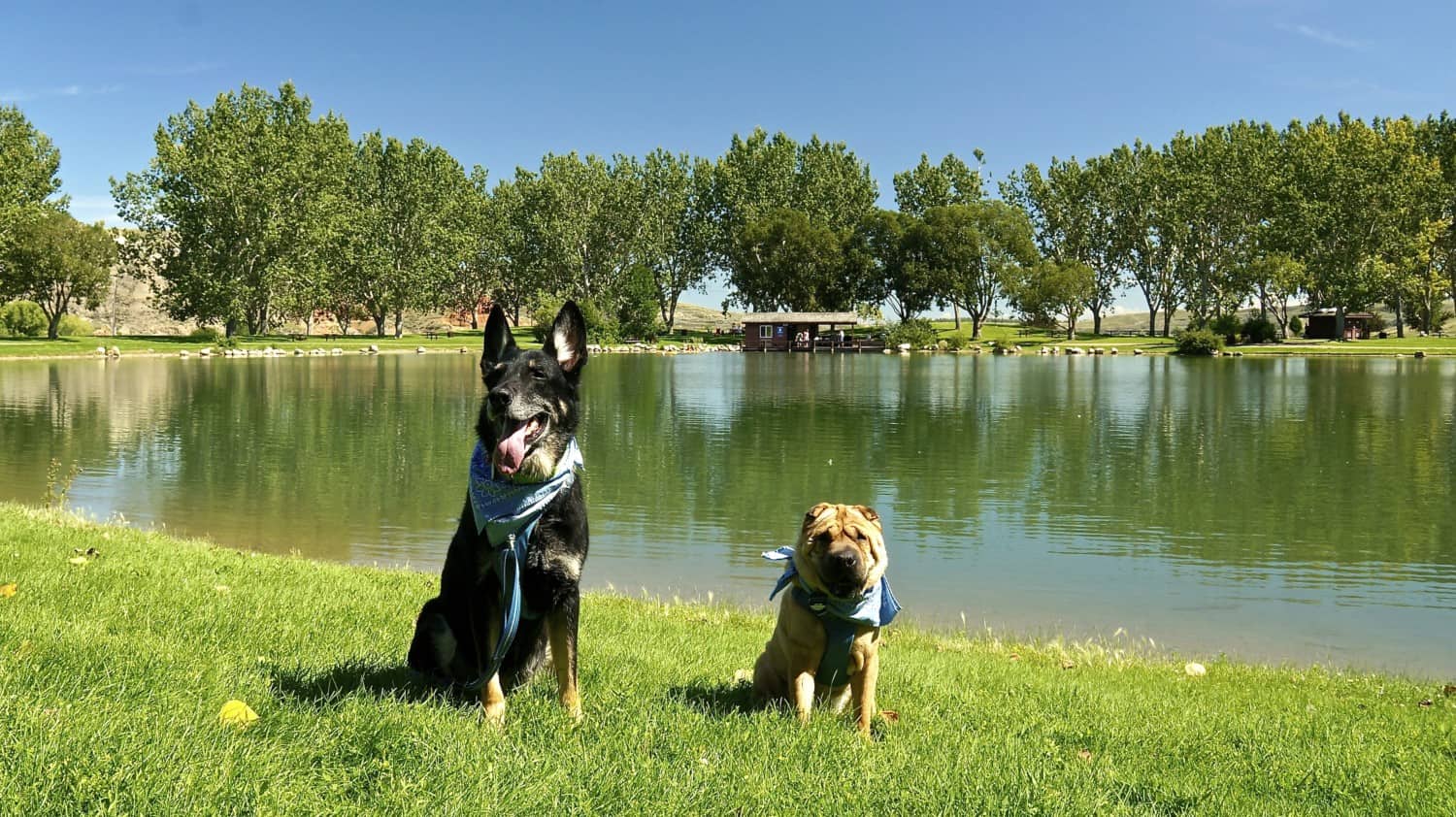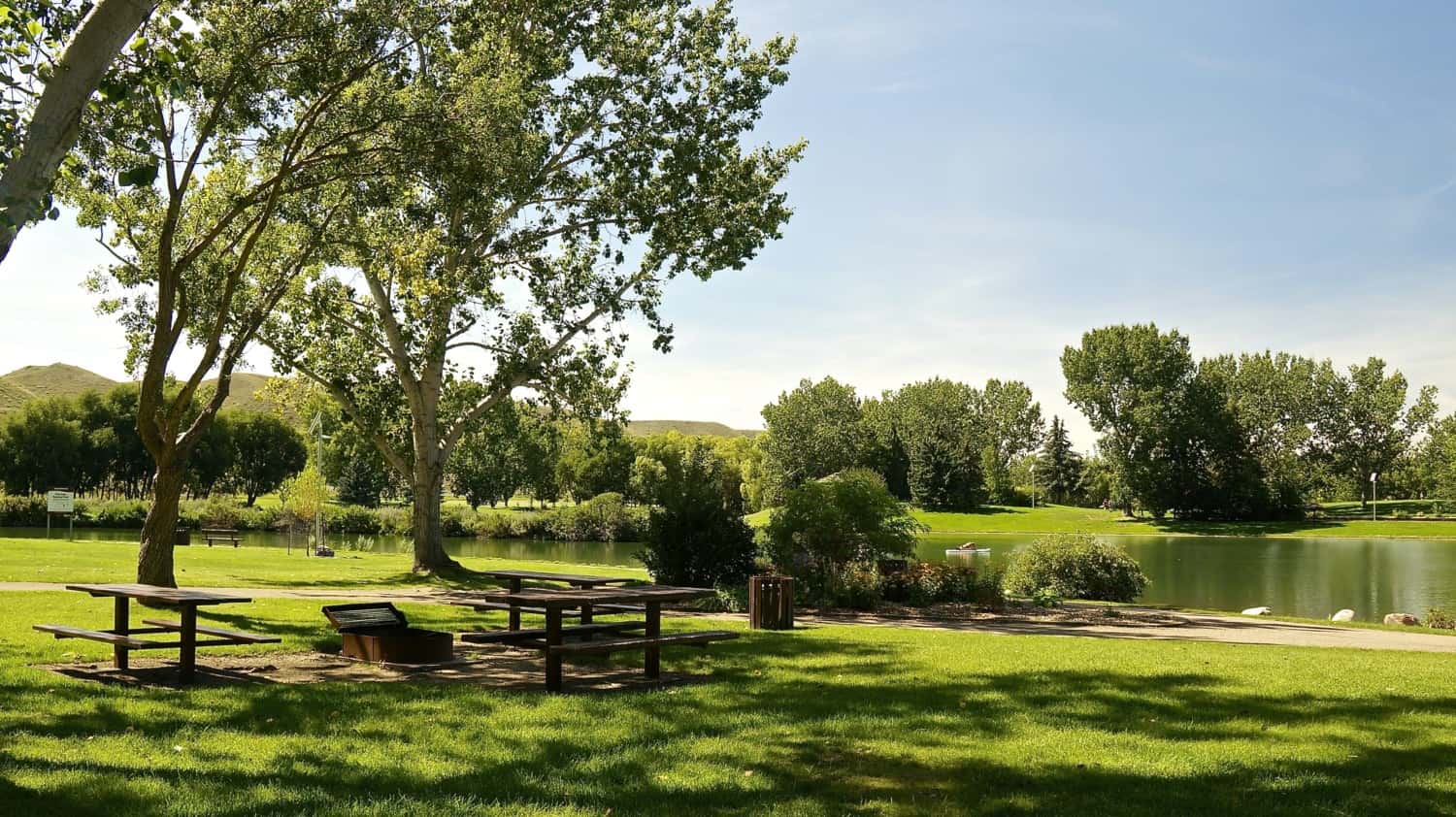 Just past the boat lake is the other end of the trail we started on from the campground – all off leash! For dogs who've been itching for the chance to get out of the motorhome and burn off some energy, this is a welcome sight.
Riverside Park
The next day we drove into town for a look around, and found plenty to explore with Ty and Buster. Riverside Park was a good place to start with it's views of the river and plaques describing the history of the area, including the arrival of the Canadian Pacific railroad in 1883.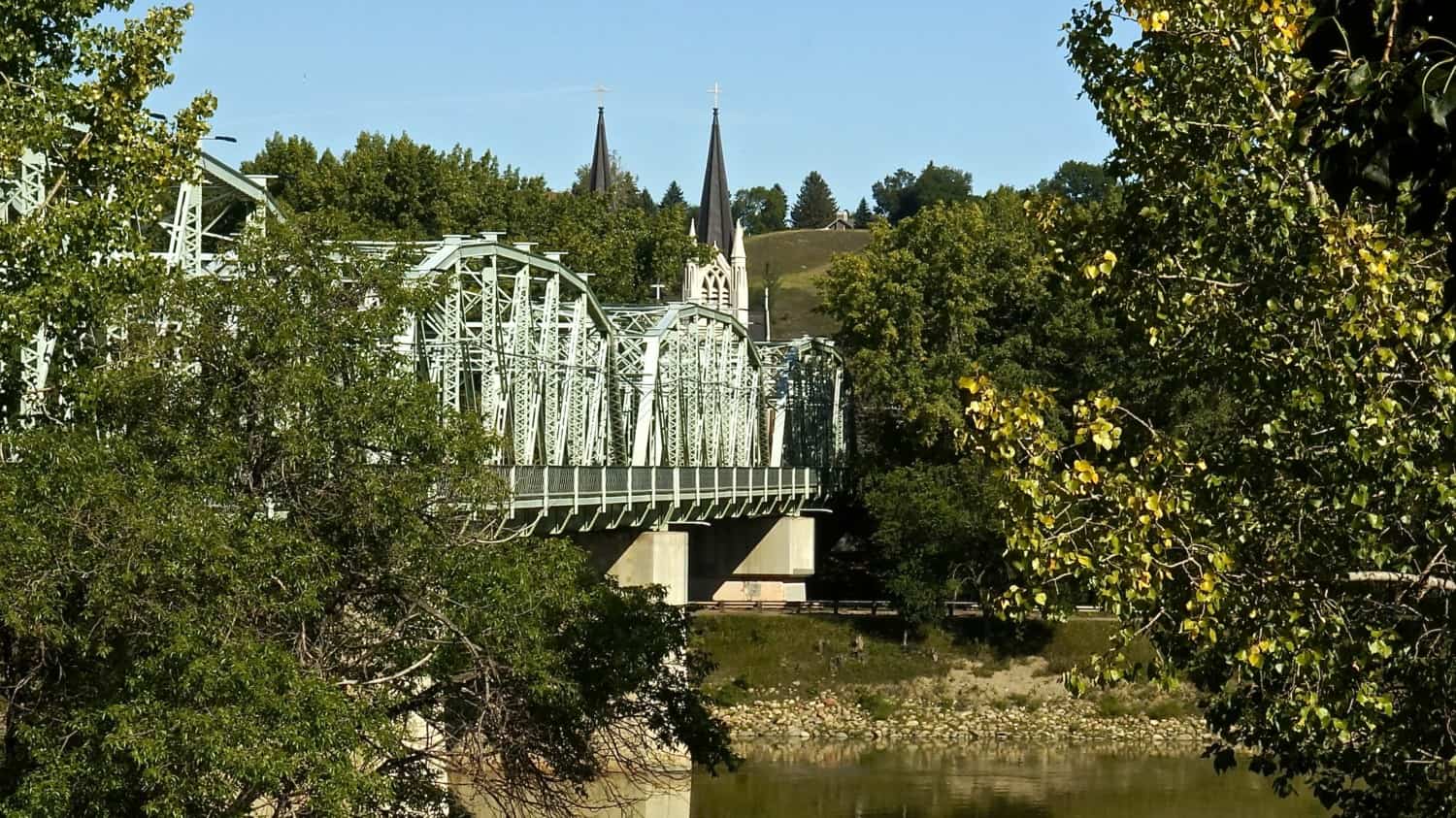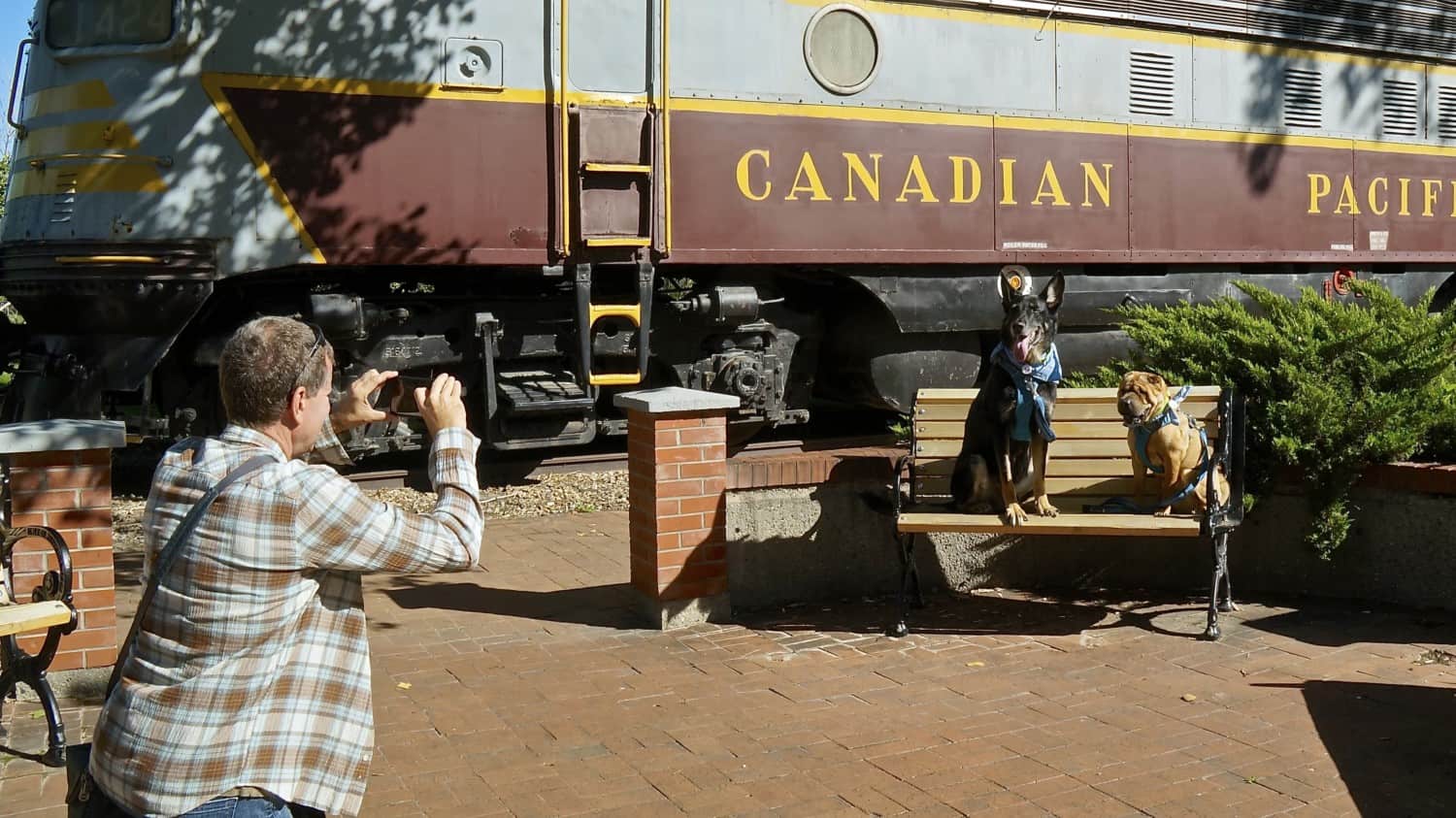 Its fortuitous location has given Medicine Hat distinct advantages since Europeans began exploring this continent. In 1883, the newly formed North West Mounted Police, dispatched to maintain law and order on the western front, established a barracks across the river at Police Point. By 1885 paddle wheelers were navigating the South Saskatchewan River, and in 1889 the only medical institution between Winnipeg and the West Coast was built here.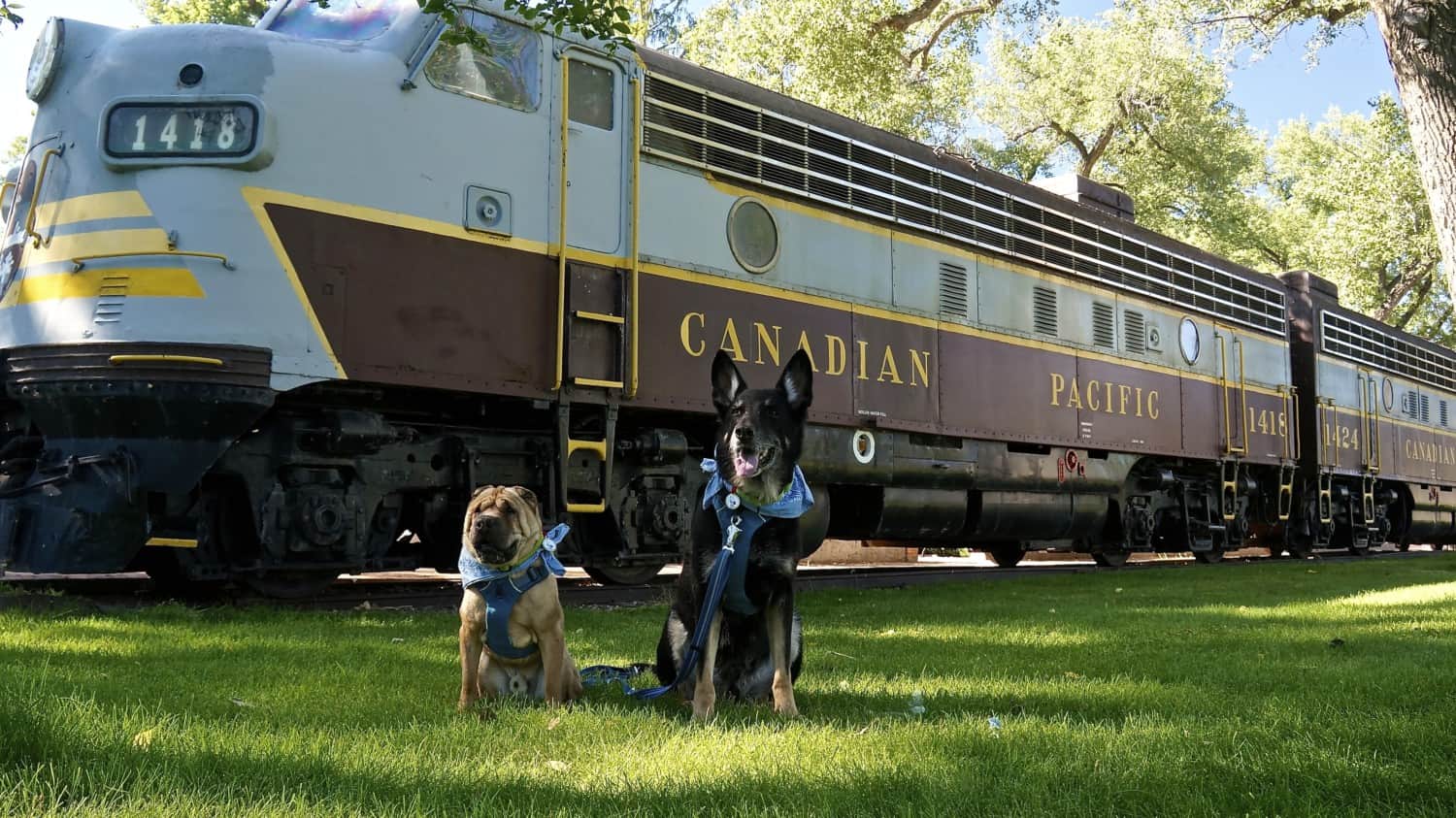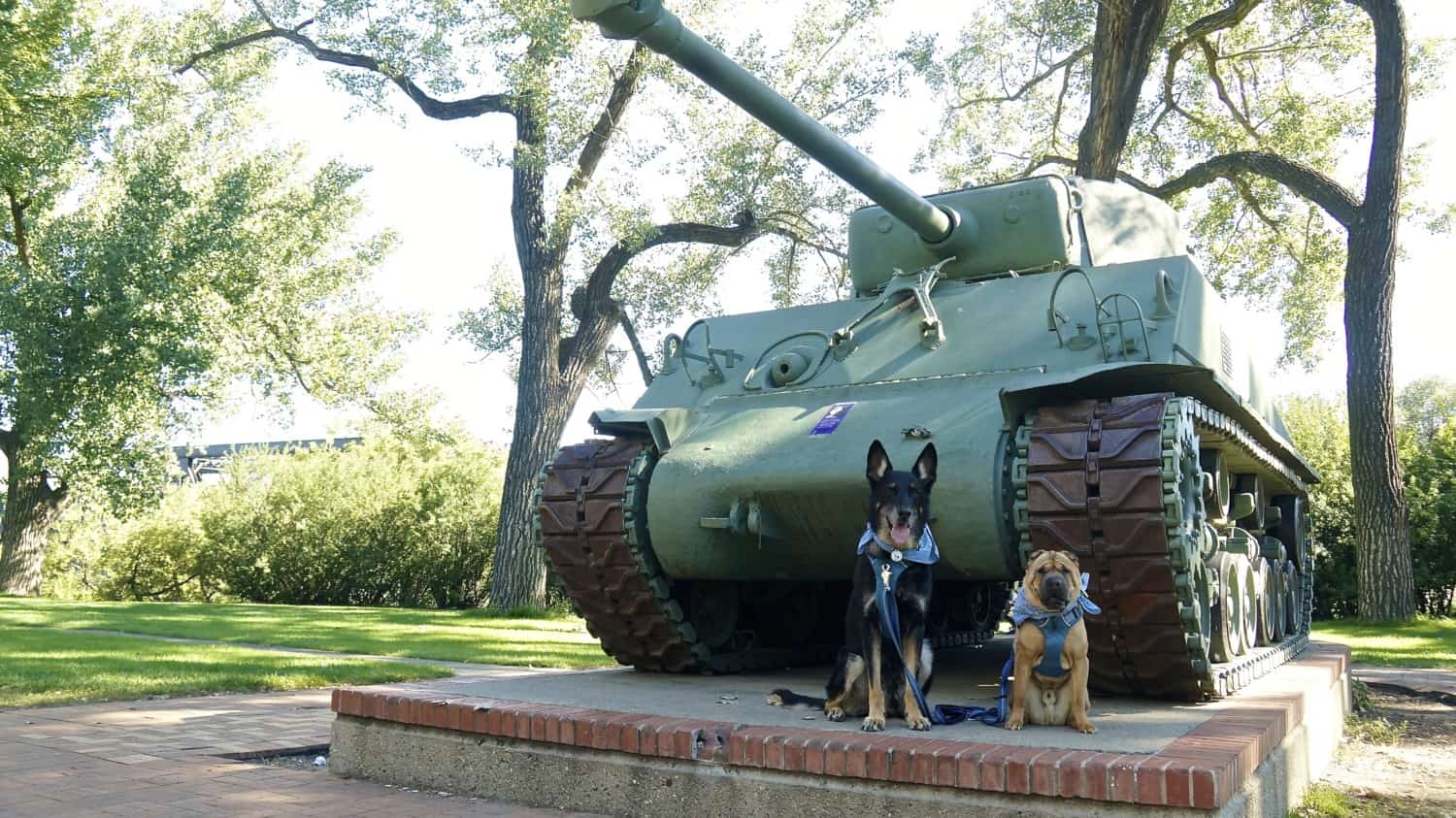 The park is just a few blocks from downtown, and we happened to be there for a chalk art festival! The streets were closed to cars, and artists were coloring the pavement with their spectacular work. The public was invited to participate, too, and kids were having a ball creating their own designs.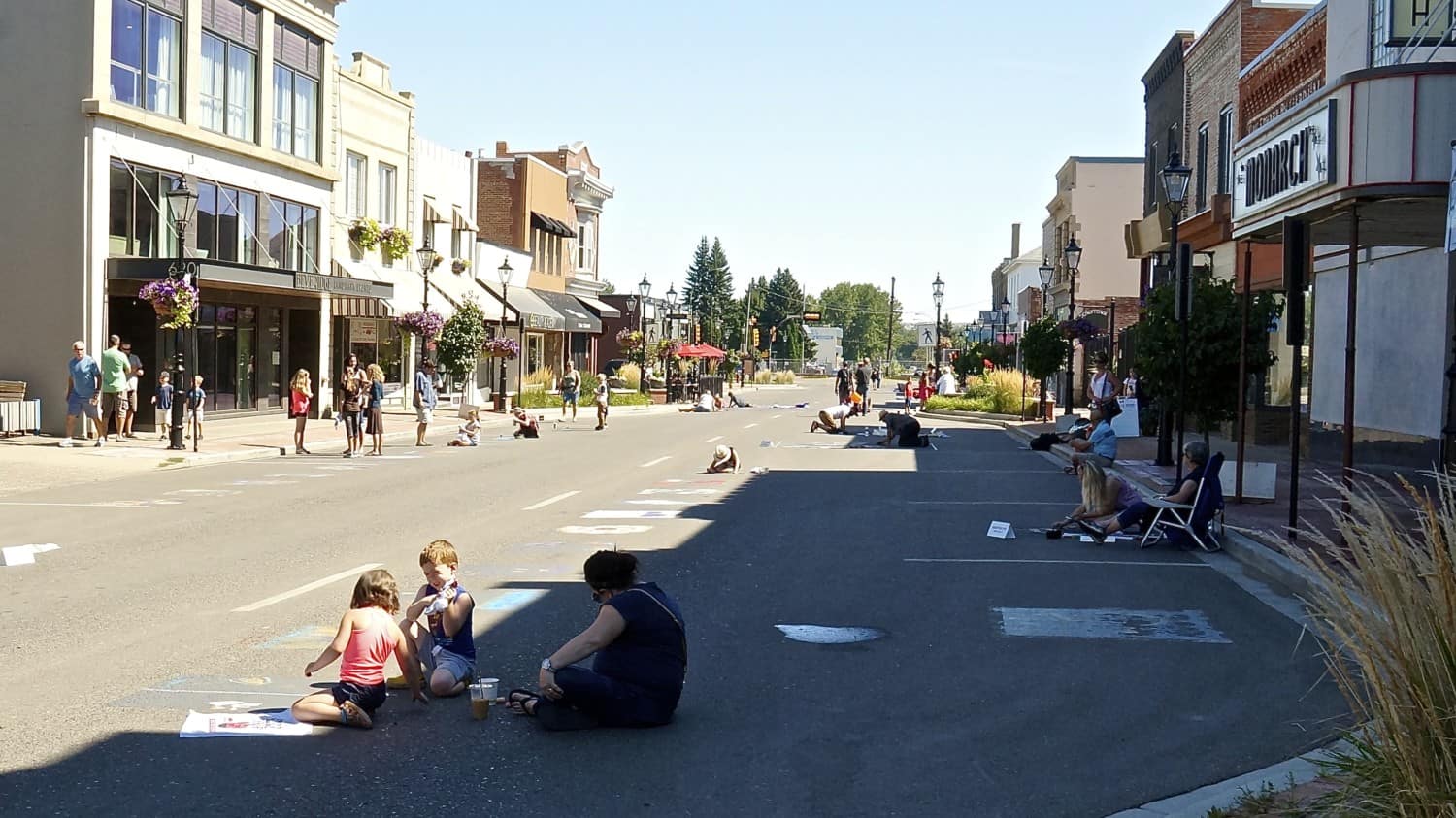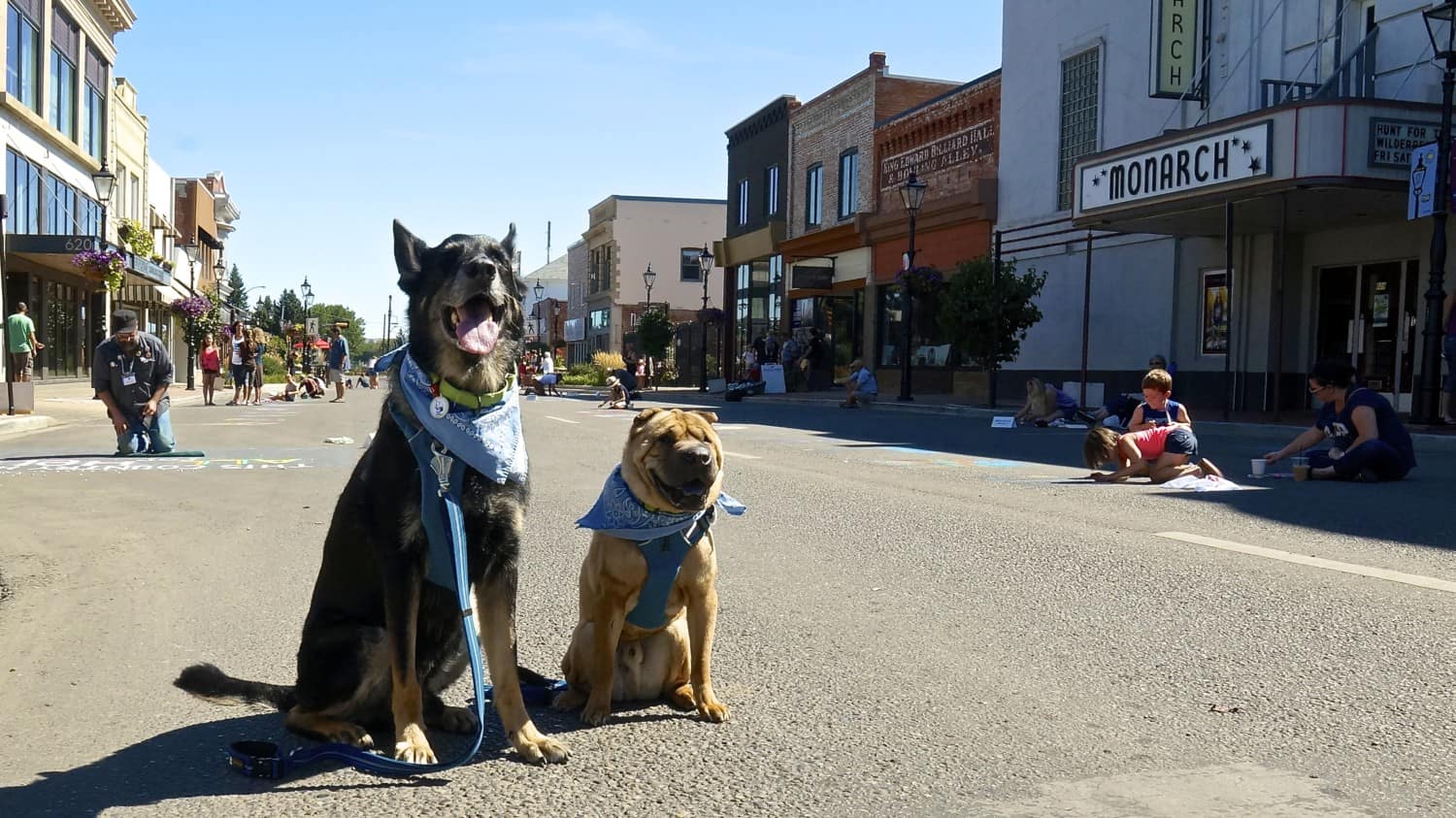 Unfortunately, like many places we've visited in Canada, finding restaurants with dog friendly outdoor seating areas was tricky in Medicine Hat. The Station Coffee Company on 2nd Street was the only place we were able to find where the dogs could join us for a bite to eat.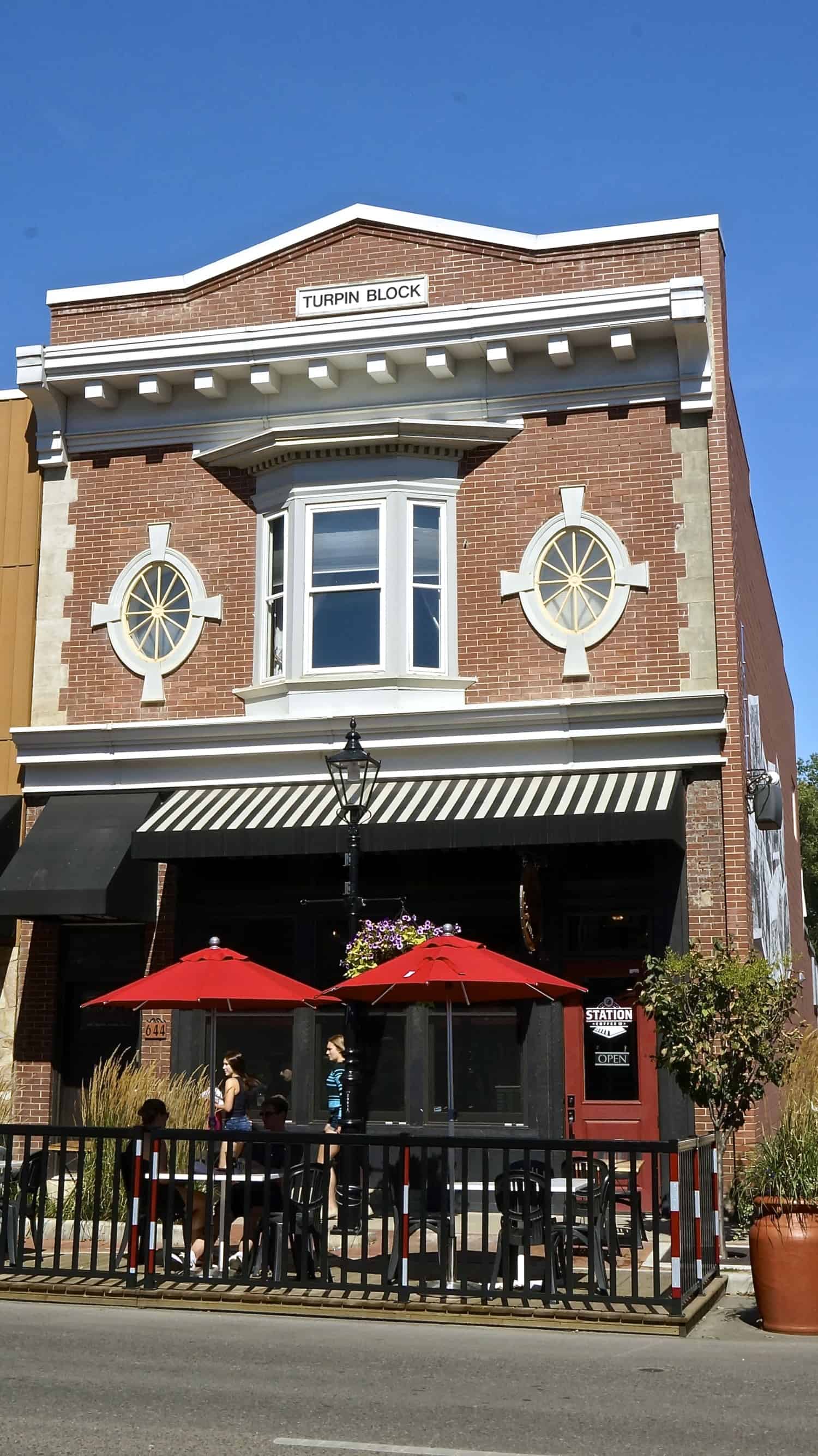 Police Point Park
Recharged from our snack, we headed over to hit the trails at Police Point Park. This 241-acre natural reserve is spider-webbed with trails, but we found the paved paved leading to the park with river views to be the most enjoyable. This park definitely leans to the "wild" side of a nature preserve, with vegetation encroaching on the trails. Pets must be on-leash at Police Point, and those with small pets should be very careful of coyotes in this area.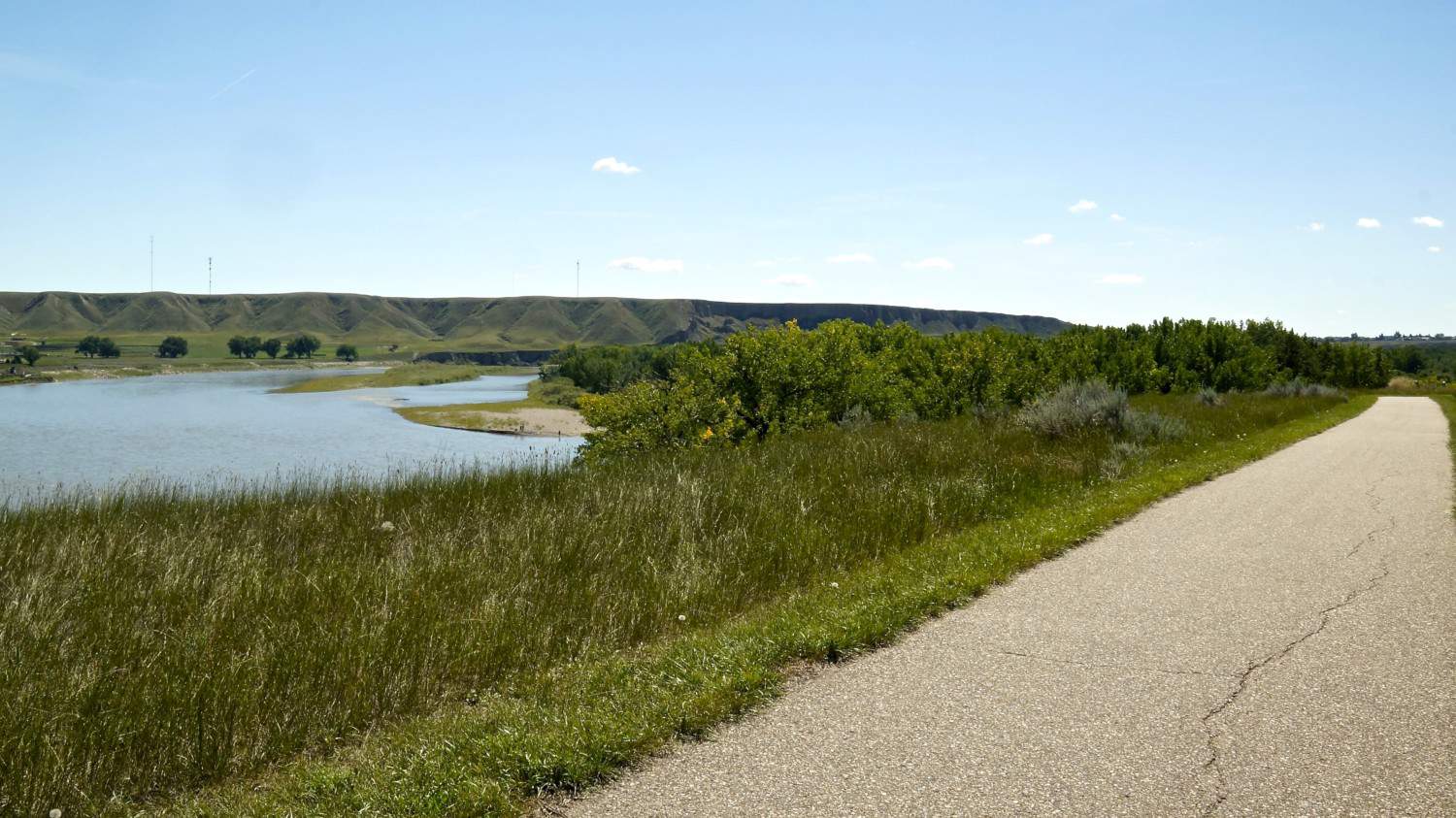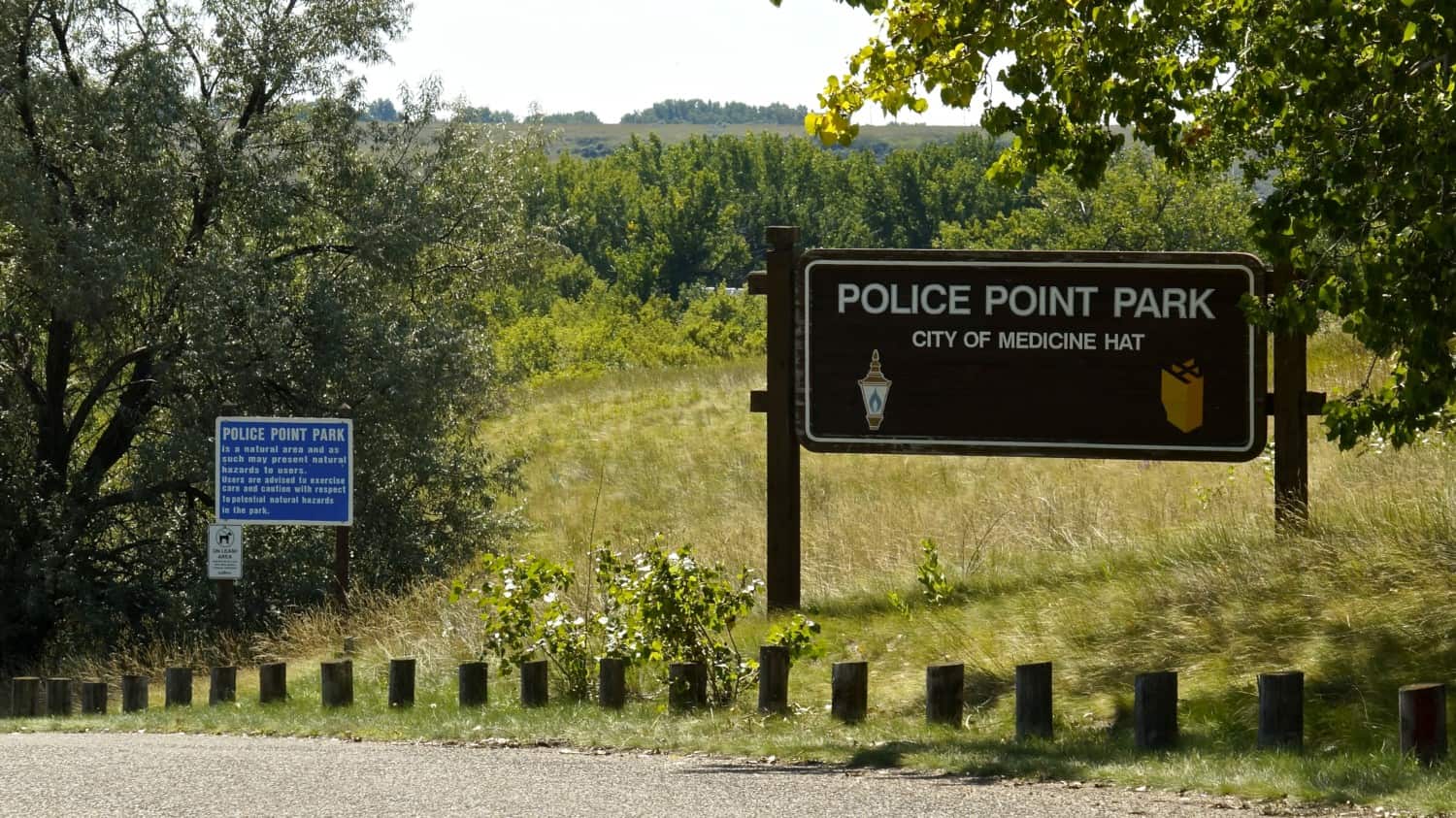 One weekend wasn't long enough to visit all the things we'd have liked in Medicine Hat, and we're already looking forward to our next visit. This is an enchanting town, mixing a real sense of history with an eye toward the future. Turn-of-the-century buildings are being lovingly renovated to accommodate new shops, brew pubs, and offices. The people are warm and welcoming – and they love spending time outdoors with their dogs, so we have a lot in common!
If you're planning a trip across the Trans-Canada Highway, don't overlook a stop in Medicine Hat.
Amazon Affiliate Disclosure: GoPetFriendly.com LLC is a participant in the Amazon Services LLC Associates Program, an affiliate advertising program designed to provide a means for website owners to earn advertising fees by advertising and linking to amazon.com, audible.com, and any other website that may be affiliated with Amazon Service LLC Associates Program. As an Amazon Associate, the owner of this site earns a commission from qualifying purchases.
(Visited 2,483 times, 1 visits today)