We've completely redesigned the GoPetFriendly.com website and blog, and I can't wait for you to have a look around! In addition to a fresh new look, we've improved usability, and made the entire site mobile-friendly, so you can access it from any device and still have all the available pet friendly travel features at your fingertips.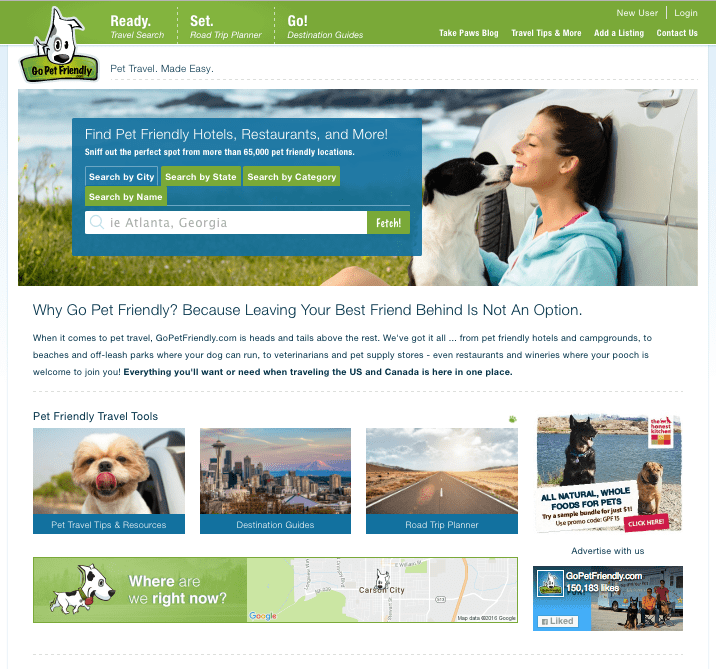 Our popular pet friendly road trip planner is even easier to use now, making it an absolute cinch to find hotels, campgrounds, restaurants, attractions, and service providers from your computer or mobile device.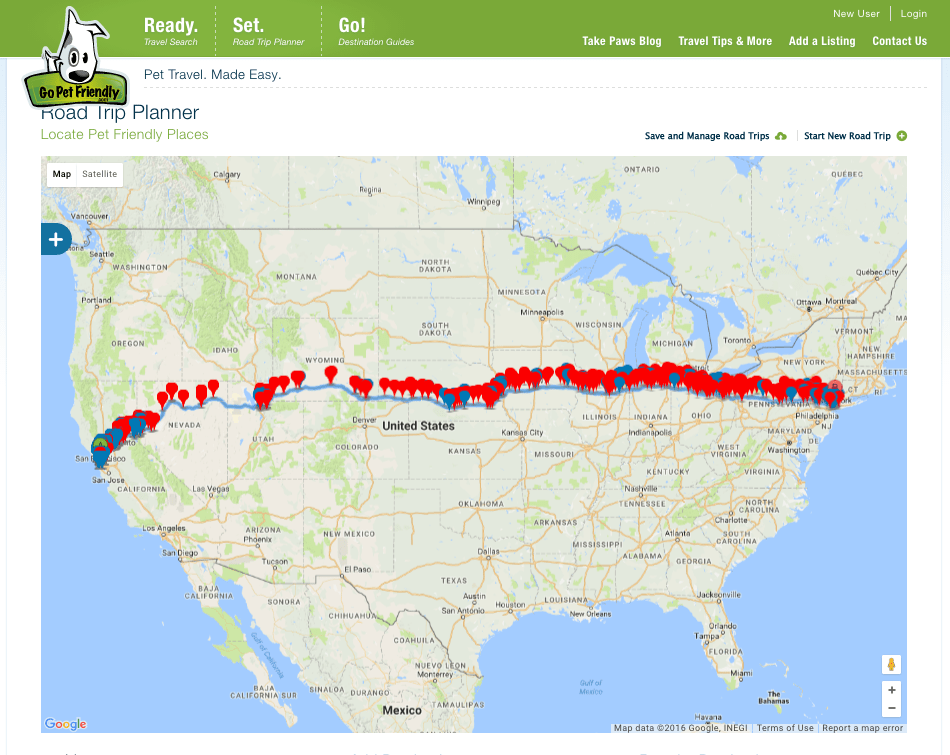 Our pet friendly destination library, which has grown to include more than 200 articles, has been reorganized so it's easier for you to research areas you're considering for your next vacation and see the places we've visited in your back yard.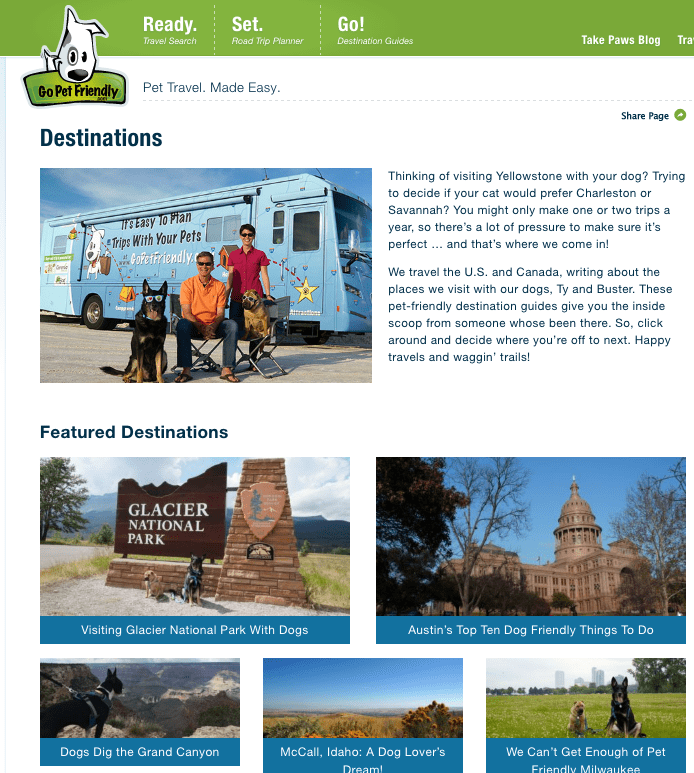 The new blog layout is now much easier to navigate, allowing you to easily track down our featured, latest, and most popular posts. We've also given you a search box so you can locate specific topics, gathered helpful articles for first-time visitors, and implemented a one-click function for re-organizing the entire blog by category.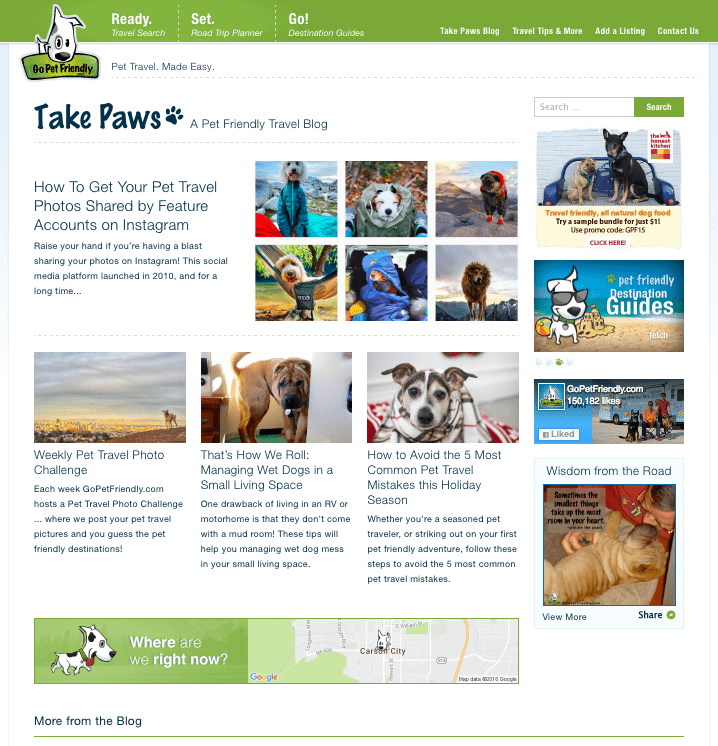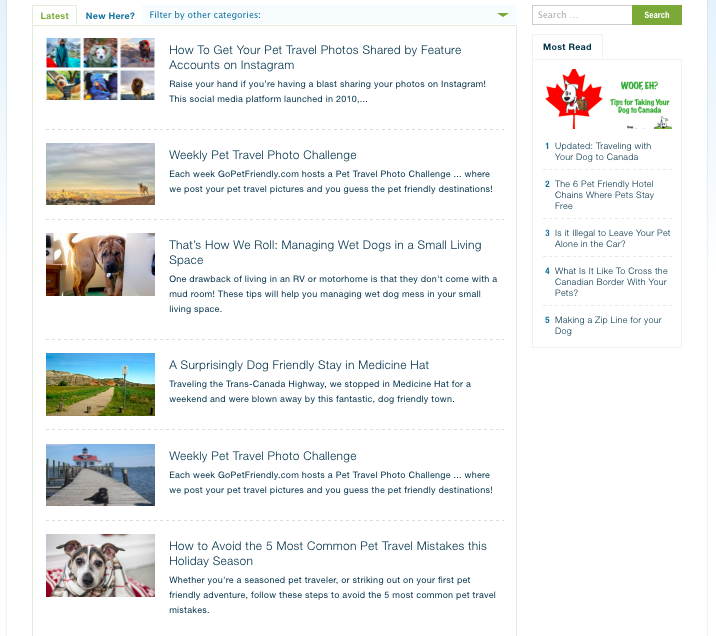 My favorite new feature is the "Tips and Resources" library. After nearly seven years of full-time travel and more than 100,000 miles, we've learned a thing or two about traveling with pets. We wanted a convenient way to share all of those insights with you – no need to learn the hard way like we did! This collection can now be easily accessed simply by hovering over "Tips and More" in the top navigation and clicking on "Tips and Resources."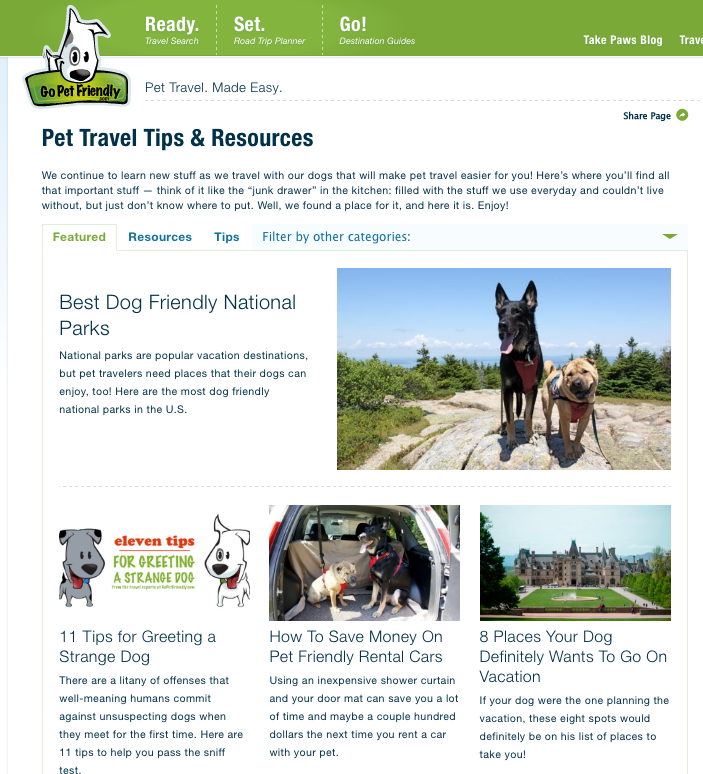 The new site has only been live for a few days, and we're still ironing out some wrinkles (much to Ty's chagrin), but I'd love for you to click around and let us know what you think. Of course, if you find anything that needs attention, please let us know and we'll get it on the list.
Thank you!
Planning a pet friendly trip of your own? We'll make it easy:
Pet Friendly Hotels | Pet Friendly Destinations | Pet Friendly Activities
Amazon Affiliate Disclosure: GoPetFriendly.com LLC is a participant in the Amazon Services LLC Associates Program, an affiliate advertising program designed to provide a means for website owners to earn advertising fees by advertising and linking to amazon.com, audible.com, and any other website that may be affiliated with Amazon Service LLC Associates Program. As an Amazon Associate, the owner of this site earns a commission from qualifying purchases.
(Visited 565 times, 1 visits today)